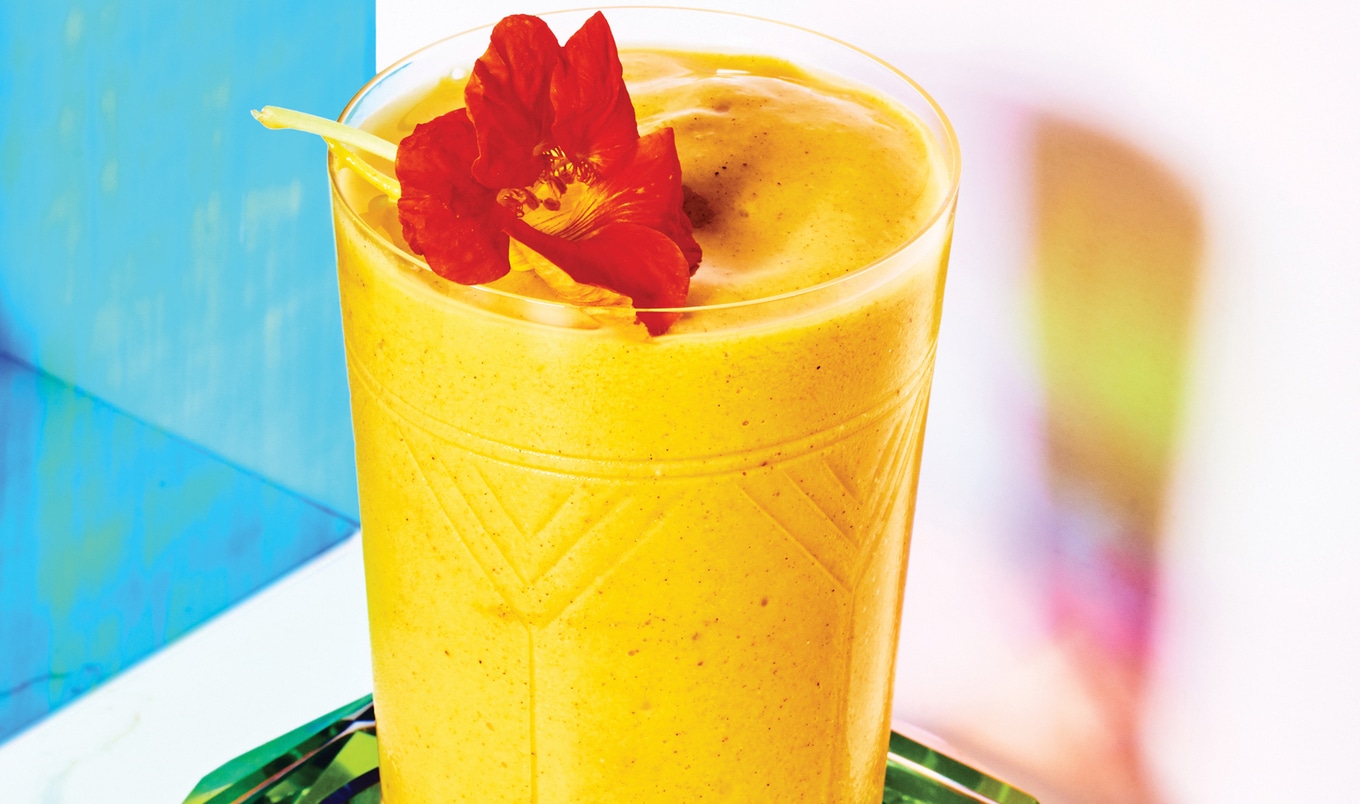 A cross between a turmeric latte and a mango lassi, this chilled beverage has a vibrant sunset-colored hue and a boost of good-for-you probiotics.
June 25, 2021
Milky golden drinks spiked with turmeric are everywhere these days. Make yours extra special (and luscious) with rich coconut milk and avocado in this antioxidant-rich drink from the Unicorn Food Cookbook.
What you need:
½ cup coconut milk
½ cup ice cubes, plus extra for serving
¼ ripe avocado, pitted and peeled
3 ounces frozen mango chunks
2 ounces frozen pineapple chunks
2 teaspoons agave
1 teaspoon freshly grated peeled ginger (from about 1-inch piece)
1 teaspoon turmeric
1 teaspoon probiotic powder
¾ teaspoon ground cardamom
¾ teaspoon ground cinnamon
⅛ teaspoon black pepper
⅛ teaspoon ground cloves
What you do:
Into a blender, add all ingredients and purée until smooth, about 30 seconds. Into a glass, add ice cubes, pour lassi, and serve immediately.