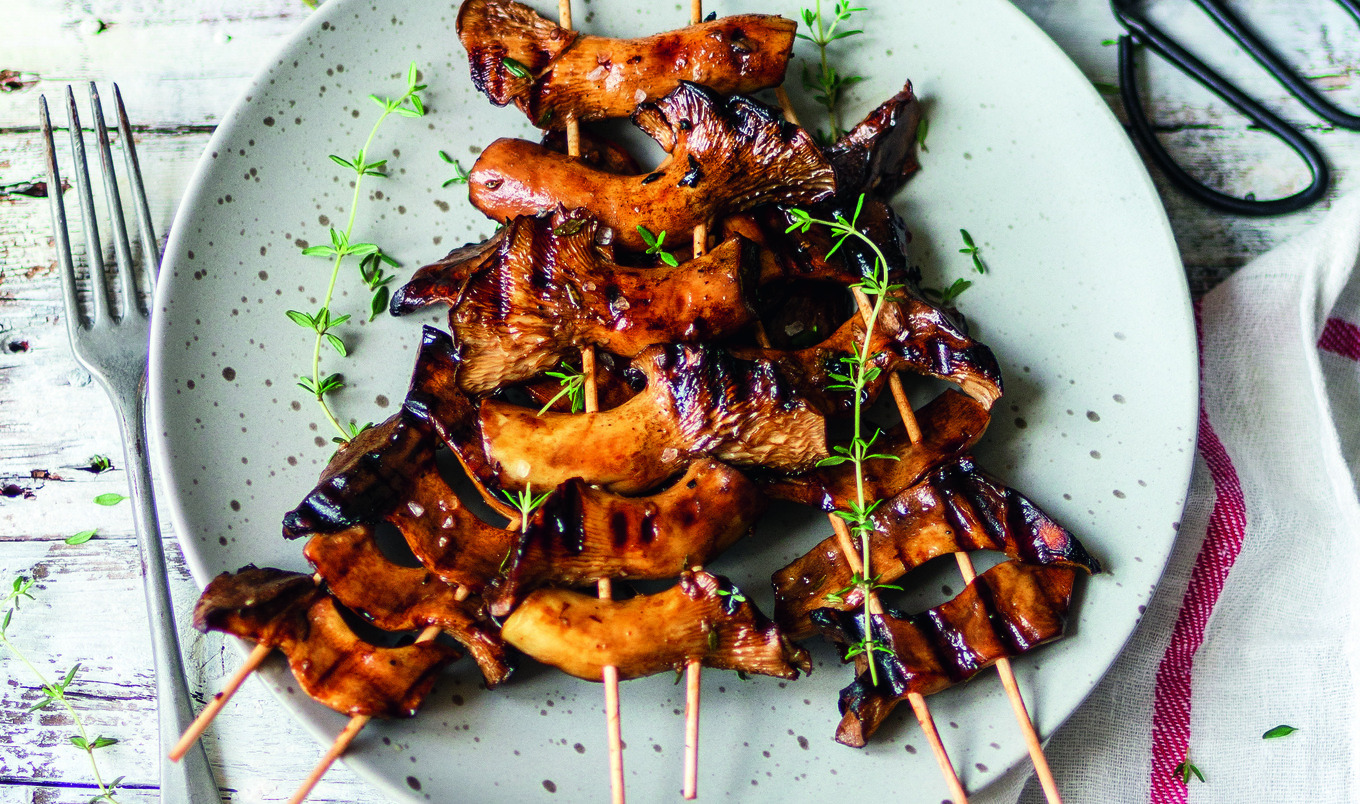 Mushrooms! They're so versatile and meaty, and this simple, grilled recipe features juicy oyster mushrooms in a flavorful marinade.
July 3, 2023
These tender grilled king oyster mushrooms from VBQ: The Ultimate Vegan Barbecue Cookbook are packed with flavor thanks to tangy balsamic vinegar and fresh thyme.
What you need:
9 ounces king oyster mushrooms
3 garlic cloves, minced
¼ cup balsamic vinegar
¼ cup olive oil
1 tablespoon fresh thyme
½ teaspoon salt
What you do:
Clean mushrooms with a damp cloth and halve lengthwise.
For the marinade, in a small bowl, mix garlic, balsamic vinegar, oil, thyme, and salt. Add mushrooms to marinade, stir well and let sit for 30 minutes in refrigerator.
Remove mushrooms from marinade and thread onto bamboo skewers. Cook over indirect heat on grill for 8 minutes each side, then serve hot.
For more recipes like this, check out: