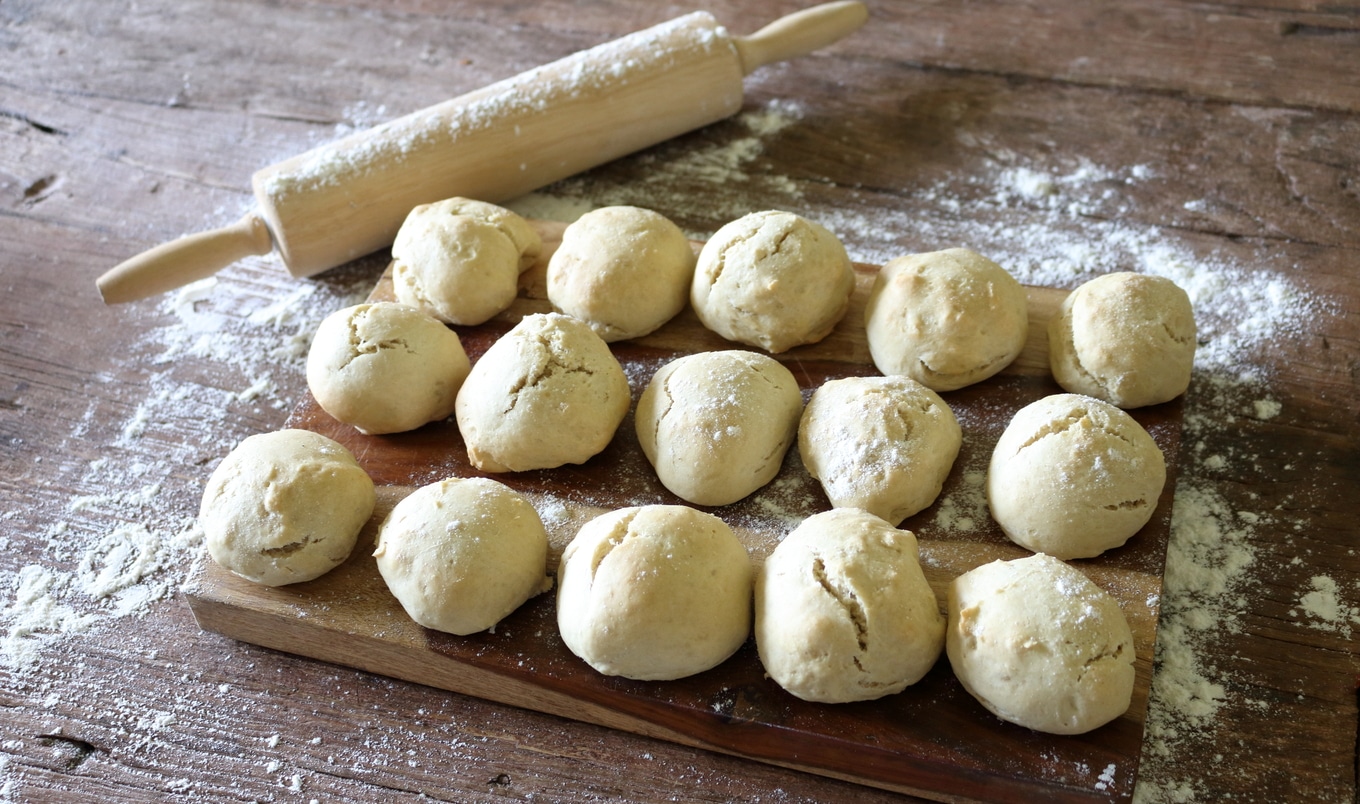 The perfect, buttery vegan dinner rolls are here … and easier than you think.
November 14, 2022
Take the guesswork out of dinner rolls by making your own! And trust us, making warm, from-scratch bread isn't as difficult as it seems, but it is as tasty.
What you need:
6⅔ cups all-purpose flour
2 tablespoons baking powder
2 teaspoon salt
1½ cup vegan milk
⅔ cup olive oil
Vegan butter, for serving
What you do:
1. Preheat oven to 400 degrees. Into a large mixing bowl, stir together flour, baking powder, and salt, and set aside. In a small bowl, whisk milk and olive oil, and pour into flour mixture. Using your hands, work together just until no dry spots remain.
2. Divide into 15 rolls, place onto an ungreased baking sheet, and bake for 10-15 minutes, until golden brown. Remove from oven, and serve with vegan butter.