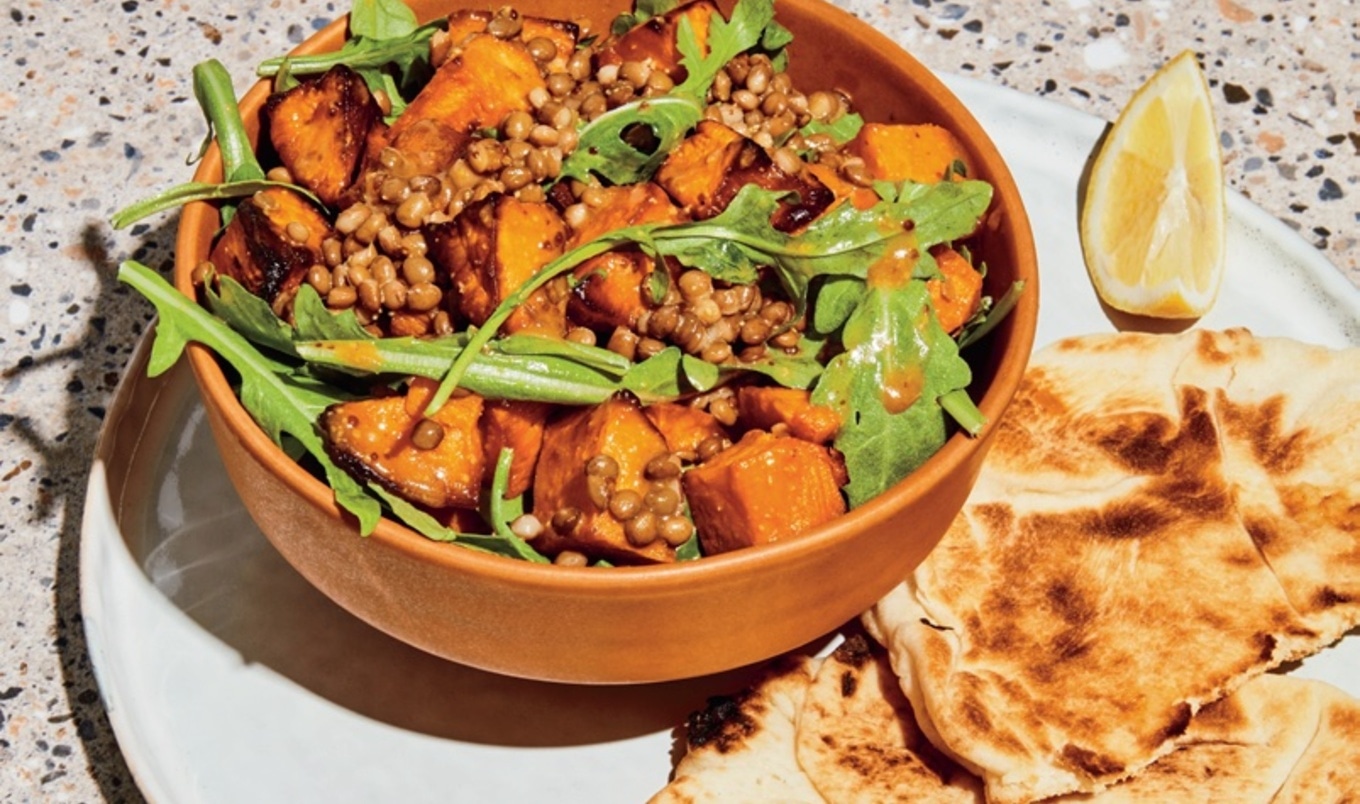 Sweet potatoes lend a little sweetness to this seasonal salad, while green lentils add satiating protein.
November 25, 2022
This nourishing, simple, and flavorful salad recipe from The Buddhist Chef's Vegan Comfort Cooking cookbook features a mix of tangy, salty, and sweet flavors.
What you need:
2 medium sweet potatoes, peeled and diced
4 tablespoons olive oil, divided
½ teaspoon salt
¼ teaspoon black pepper
2 tablespoons soy sauce
1 tablespoon maple syrup
1 tablespoon apple cider vinegar
1 tablespoon whole-grain mustard
3 cups arugula
1 (14-ounce) can green lentils, rinsed and drained
What you do:
Preheat oven to 375 degrees. Lightly grease a baking sheet.
Into a medium bowl, add sweet potatoes and drizzle with 2 tablespoons of olive oil, salt, and pepper.
Spread sweet potatoes on prepared sheet and bake for 30 minutes or until tender and browned in spots. Set aside.
In a large bowl, whisk remaining olive oil, soy sauce, maple syrup, apple cider vinegar, and whole-grain mustard. Add arugula, lentils, and roasted sweet potatoes. Toss to combine, and serve.