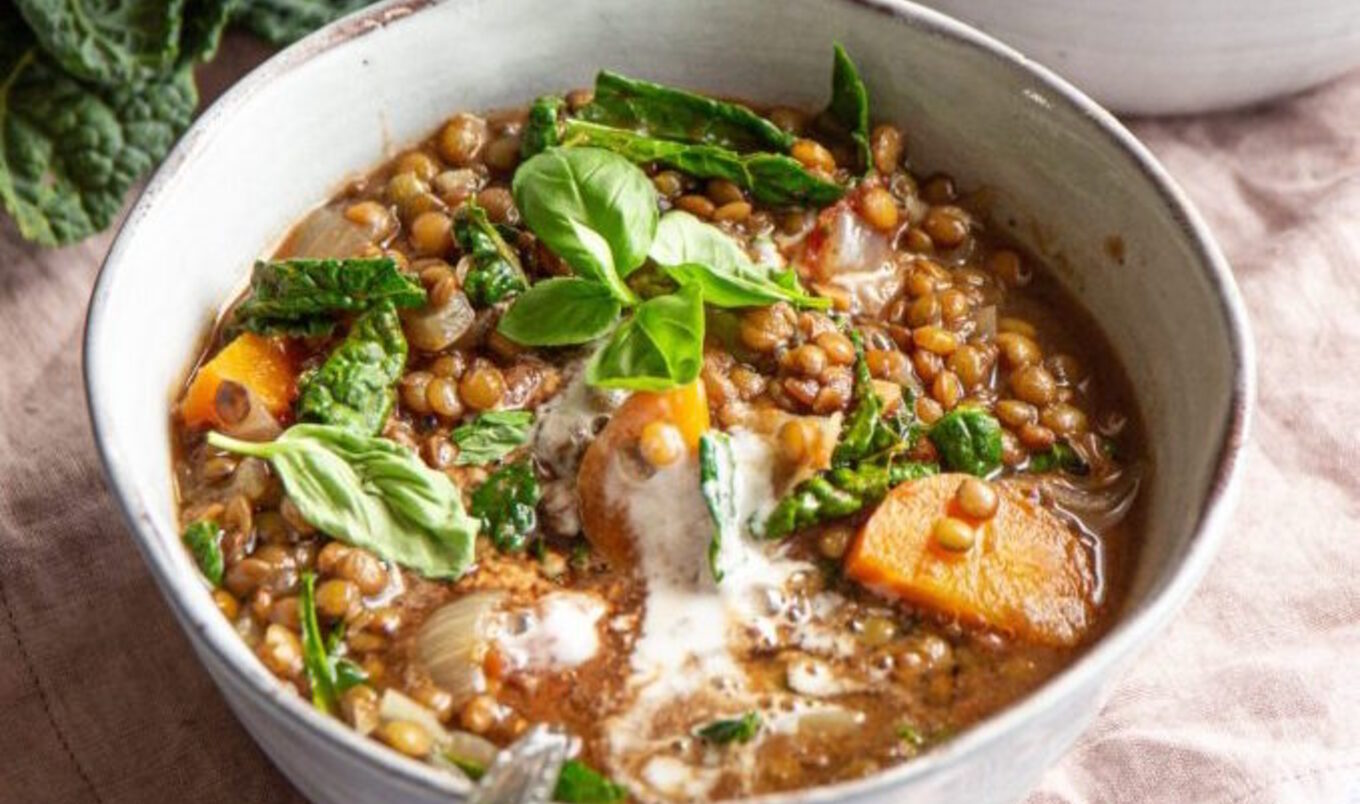 Tangy balsamic vinegar and thick coconut cream add a complexity of flavors and textures to this weeknight appropriate meal.
November 25, 2022
This nourishing, herbaceous stew from the Healthy French Wife blogger is an essential eat on a chilly day. Top with some shredded vegan parmesan or add vegan meatballs for an extra hearty dose of flavor.
What you need:
1 tablespoon olive oil
1 teaspoon dried Italian herbs
3 cloves garlic, minced
1 brown onion, diced
3 carrots, diced
2 cups dried French lentils, rinsed
4 cups vegetable broth
1 cup water, divided
1 can diced tomatoes
2 teaspoons balsamic vinegar
2 cups shredded kale
½ teaspoon salt
¼ teaspoon black pepper
½ cup coconut cream, for garnish
What you do:
In a large saucepan over medium heat, warm oil. Add herbs, garlic, and onion and cook until translucent. Add carrot and cook for 3 minutes.
Add lentils, broth, and ½ cup of water. Bring to a boil then reduce heat to low, cover, and cook for 30 to 45 minutes until lentils and carrots are cooked.
Add diced tomatoes, balsamic vinegar, kale, salt, and pepper and cook for 5 minutes.
Divide into four serving bowls, top with a dollop of coconut cream, and serve.