There's nothing more authentically Italian (and delicious) than a piping hot, nourishing bowl of spaghetti and meatballs, right? Actually, no.
If you visit Italy, you'll notice that while the restaurant menus are filled with various pasta dishes, spaghetti and meatballs is rarely among them. And that's because meatballs, as they are eaten in America today, weren't actually invented in Italy. They were, in fact, invented by Italian Americans.
Here's more on the interesting history of one of the US' favorite comfort dishes, but also, how to make it today without any meat at all. Yep, we hear you—meatballs without meat?! Yep, it's totally possible. Here's what you need to know.
What are meatballs?
Many countries have their own version of meatballs. In Turkey, for example, they are often made with lamb mince or ground beef, and they're called kofte. In Sweden, they are often served with mashed potato, thick creamy sauce, and lingonberry jam. In India, they are called kofta, and shaped like small sausages, rather than balls.
But the most popular meatball in America is round, small, tender, and juicy, and usually served with spaghetti and marinara sauce. Modern meatballs might not be authentically Italian, but they do have their roots in Italian cooking.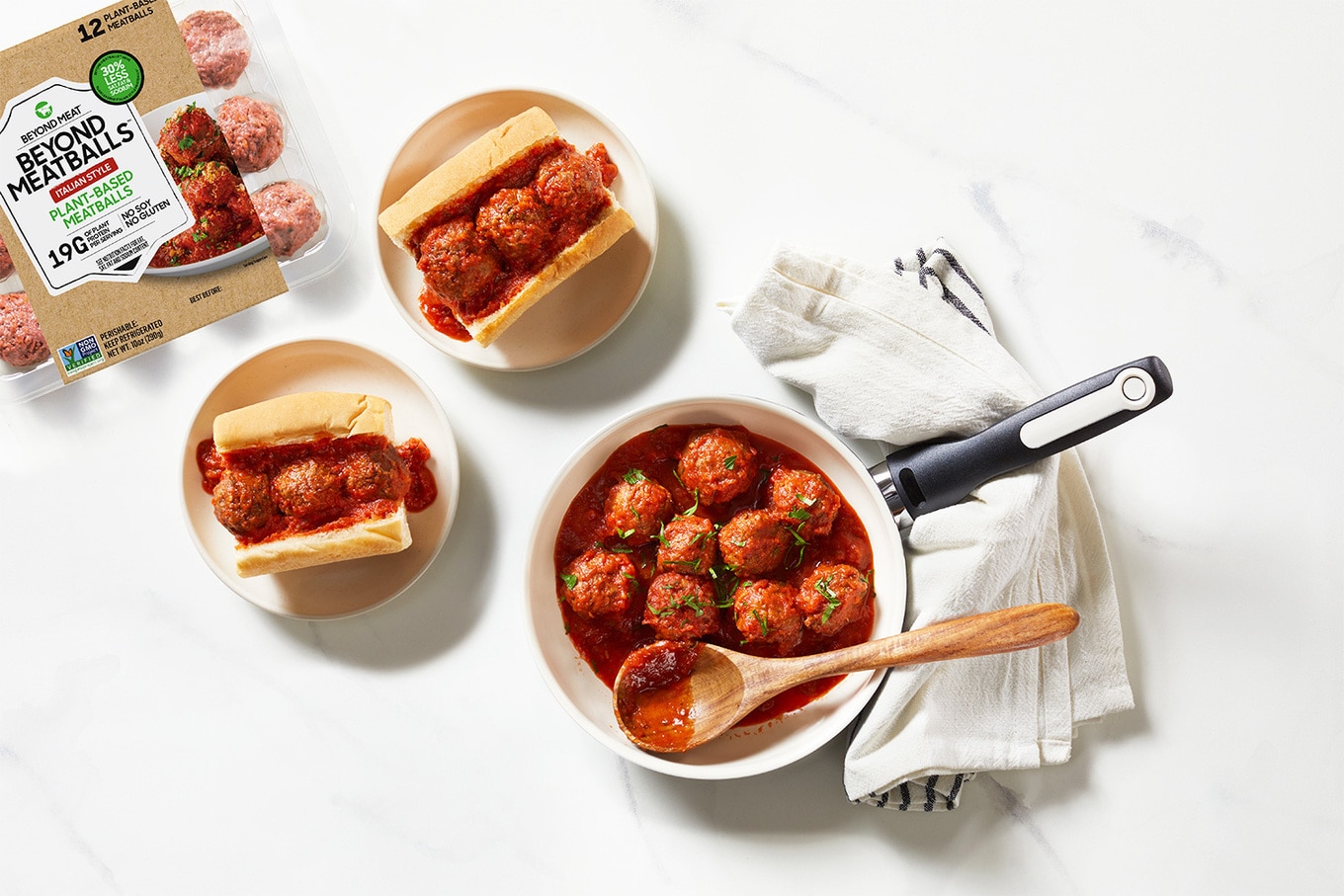 Beyond Meat
According to Smithsonian, meatballs are an evolution of polpettes, which are small balls of bread and meat or fish, often served alone or in soup. When Italians traveled to the US, they adapted the recipe, and meatballs became larger, denser, and were usually made with beef. They were paired with marinara sauce—because canned tomatoes were available in abundance in American grocery stores—and spaghetti, likely because Anglo-American diners always paired their meals with something starchy.
Today, meatballs are still evolving. As more Americans move away from meat, brands and home cooks alike are looking to plant-based ingredients to create the same taste and texture, without the ground meat.
What are vegan meatballs made from?
Vegan meatballs can be made from a variety of different ingredients. Many brands opt to use soy or pea protein, for example. But they can also be made from ingredients like tofu, seitan, beans, or jackfruit. These are often mixed with spices, herbs, or other vegetables, and then pressed into a meatball shape before they are baked or fried. It's easy to make vegan meatballs from home (more on that later!), but it's even easier to find them in the grocery store.
Next time you're looking to whip up a plate of spaghetti, consider trying one of these tasty plant-based meatball options. And don't forget that all-important sprinkle of vegan cheese!
The 7 best vegan meatball brands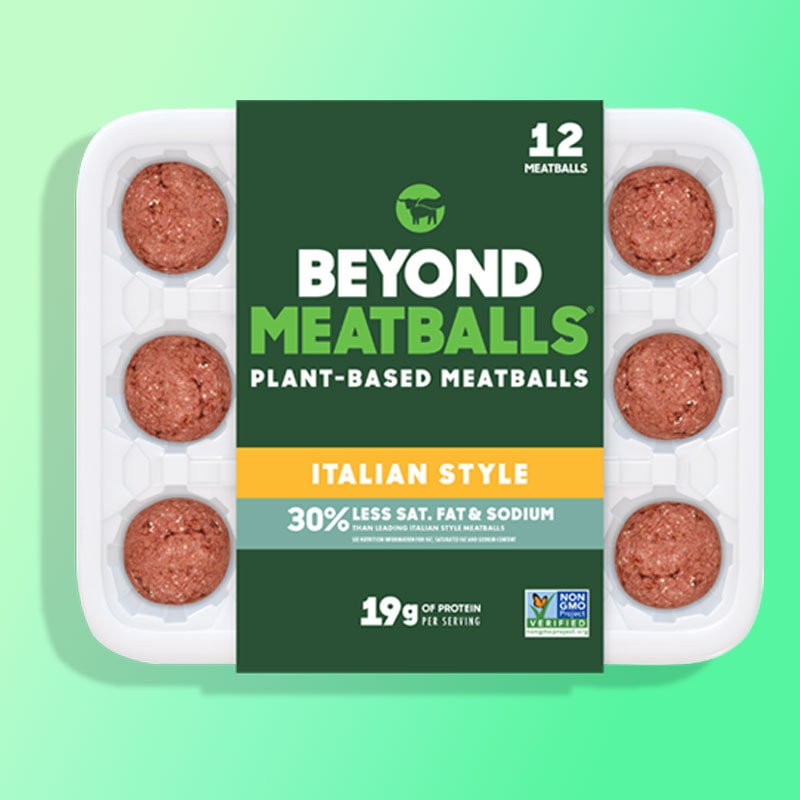 Beyond Meat
1 Beyond Meat
Beyond Meat's ultra-meaty Italian Style Plant-Based Meatballs are ideal for those who miss the taste of beef meatballs but want to try and reduce the amount of animal meat they're consuming. Plus, they're made with pea protein, which also makes them an ideal choice for people who are intolerant or allergic to soy.
FIND IT HERE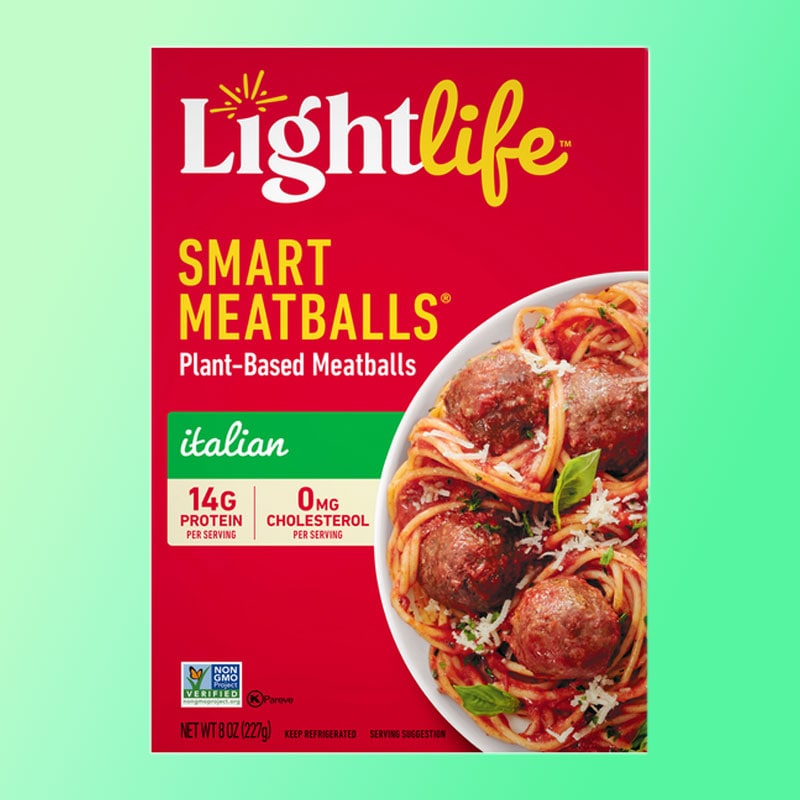 Lightlife
2 Lightlife
Lightlife's Smart Meatballs are protein-packed and easy to cook, just fry them in a skillet, or if you're in a rush, you can also pop them in the microwave for less than a minute (no, seriously!).
Find IT HERE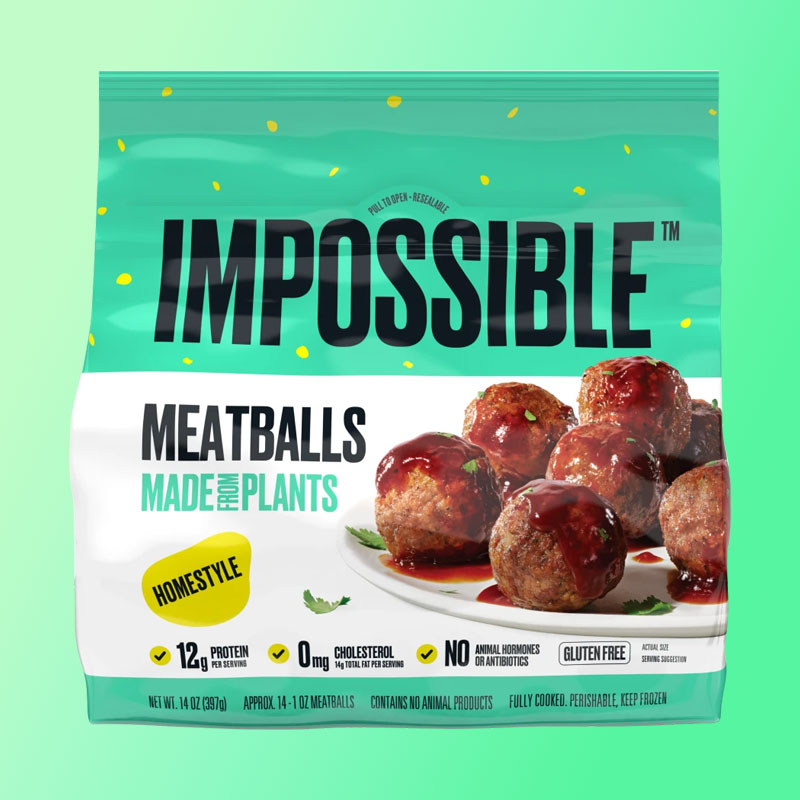 Impossible Foods
3 Impossible Foods
The not-so-secret ingredient to Impossible Foods' meaty vegan products is heme, which, in a nutshell, is a group of molecules that contain iron, and likely why meat tastes like, well, meat. You can find out more about heme here, and put it to the taste test by indulging in these Italian-style meatballs.
Find IT HERE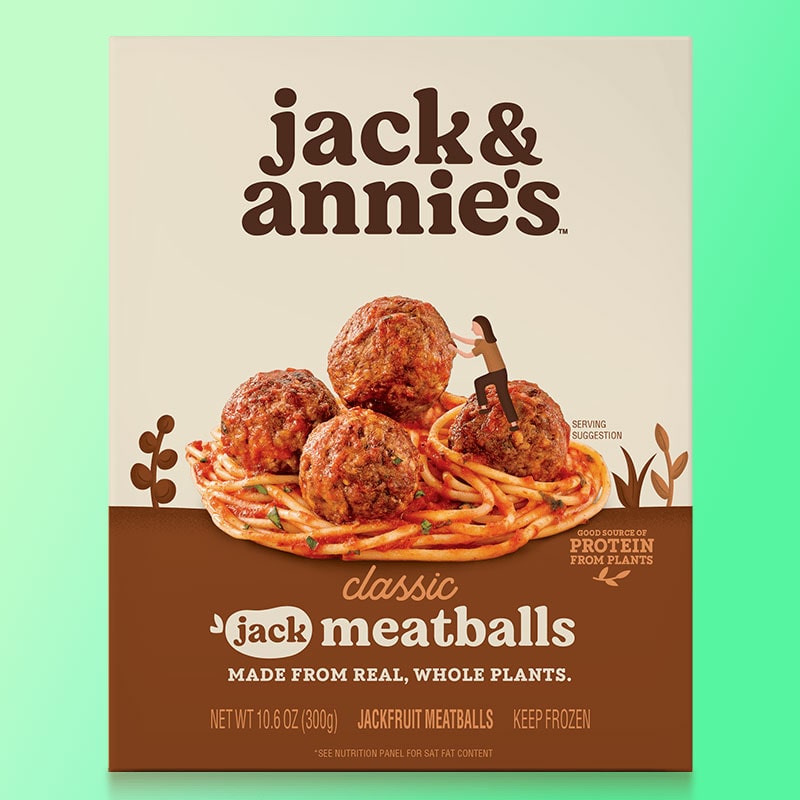 Jack & Annie's
4 Jack & Annie's
Everything from Jack & Annie's is made with jackfruit, a fruit indigenous to the Indian subcontinent renowned for its meaty texture when cooked. If you've not tried this ingredient before, then Jack & Annie's Classic Jack Meatballs are a great place to start. You're guaranteed to be hooked.
FIND IT HERE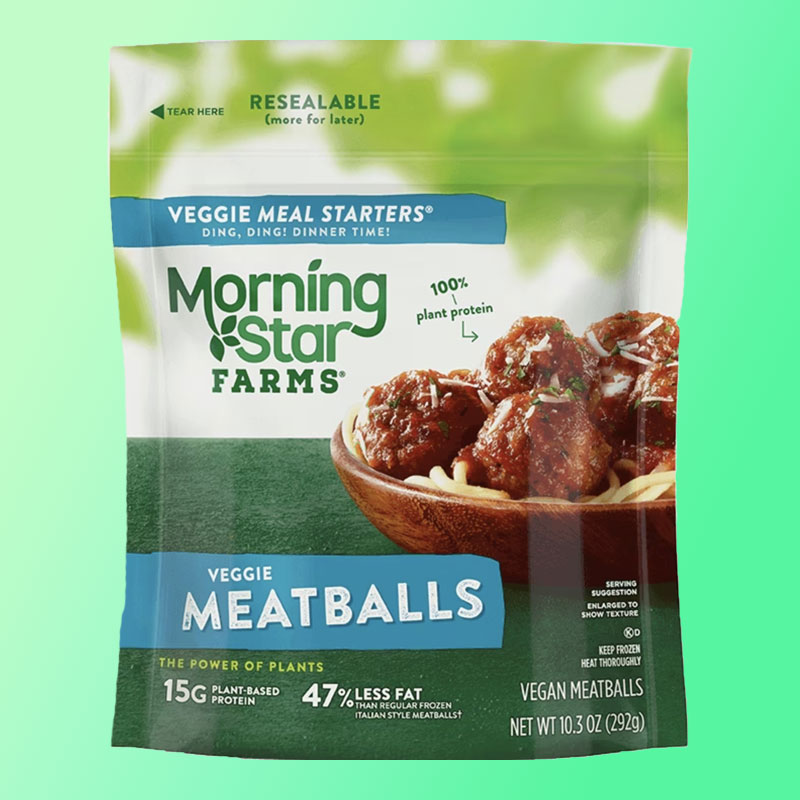 MorningStar Farms
5 MorningStar Farms
With roughly 47 percent less fat than regular meatballs, MorningStar Farms' Veggie Meatballs are a pretty healthy (and tasty) choice, when it comes to midweek dinners. Serve with mashed potatoes or spaghetti (depending on whether you're feeling more Swedish or Italian!).
FIND IT HERE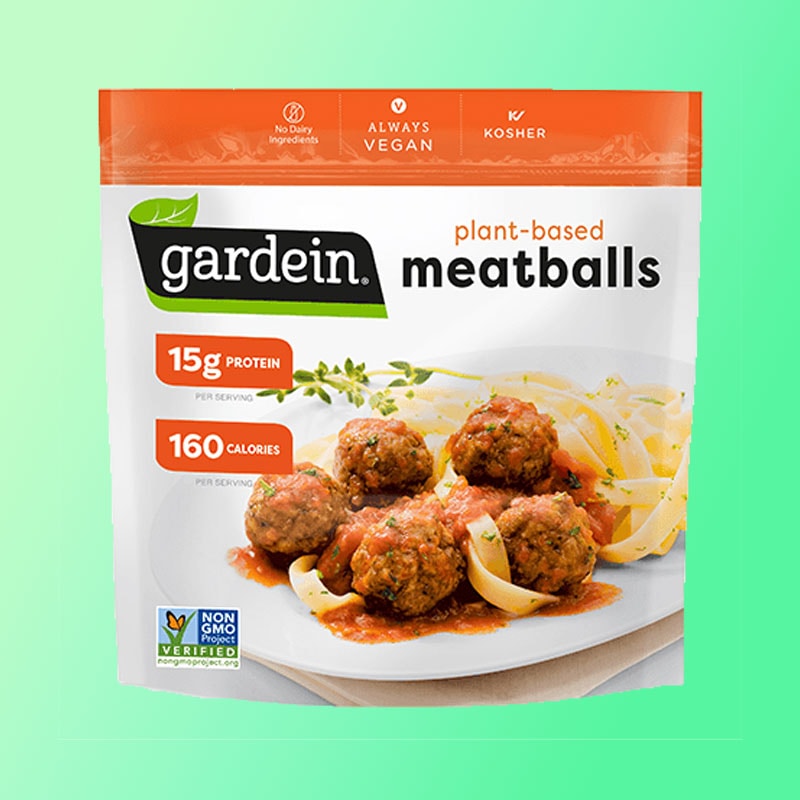 Gardein
6 Gardein
Name any popular meat product, and Gardein will have a vegan alternative. Seriously, this Canadian brand has everything from Chick'n Wings to Sweet and Sour P'rk, and, of course, meatballs. And if you can't be bothered to cook, it even has a pre-made Ultimate Plant-Based Meatball Marinara Bowl.
FIND IT HERE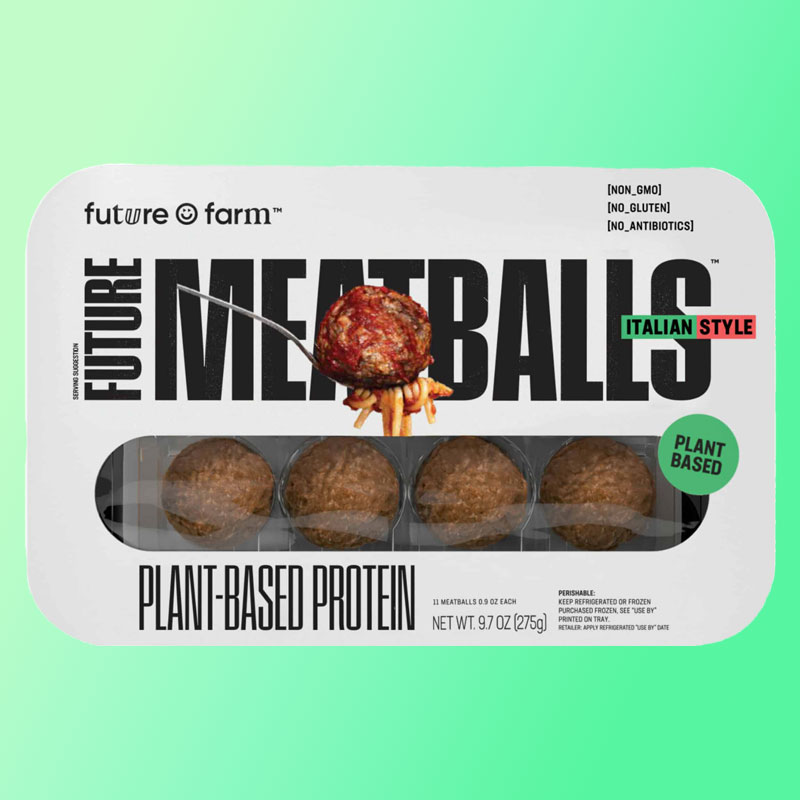 Future Farm
7 Future Farm
Brazilian brand Future Farm is focused on creating sustainable, plant-based alternatives to some of the world's most popular foods, in the hope that, one day, vegan meat will be the norm. And after trying its juicy Future Meatballs, it's unlikely you'll want to go back to beef.
FIND IT HERE
How to make vegan meatballs: 5 recipes to try
If you like to experiment in the kitchen, then give one of these vegan meatball recipes a try. They're just as (if not more) delicious as the store-bought alternatives, and rewarding, too!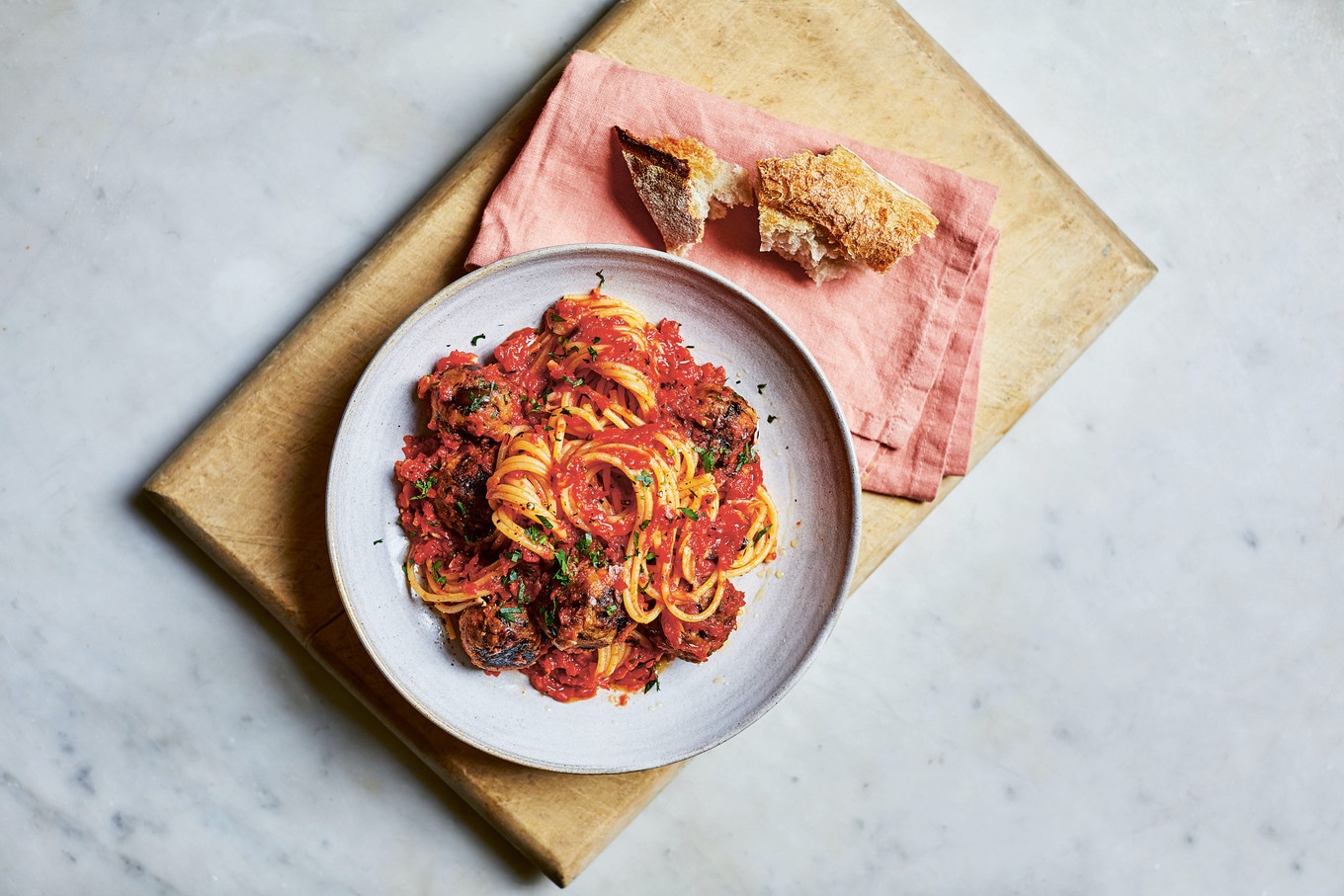 Luke Albert
1Six-Ingredient Eggplant Meatballs
Eggplant, onions, white bread, and some herbs are all you need to pull together these tasty plant-forward meatballs. Serve with marinara sauce and spaghetti for a comforting Italian-American-style meal.
Get the recipe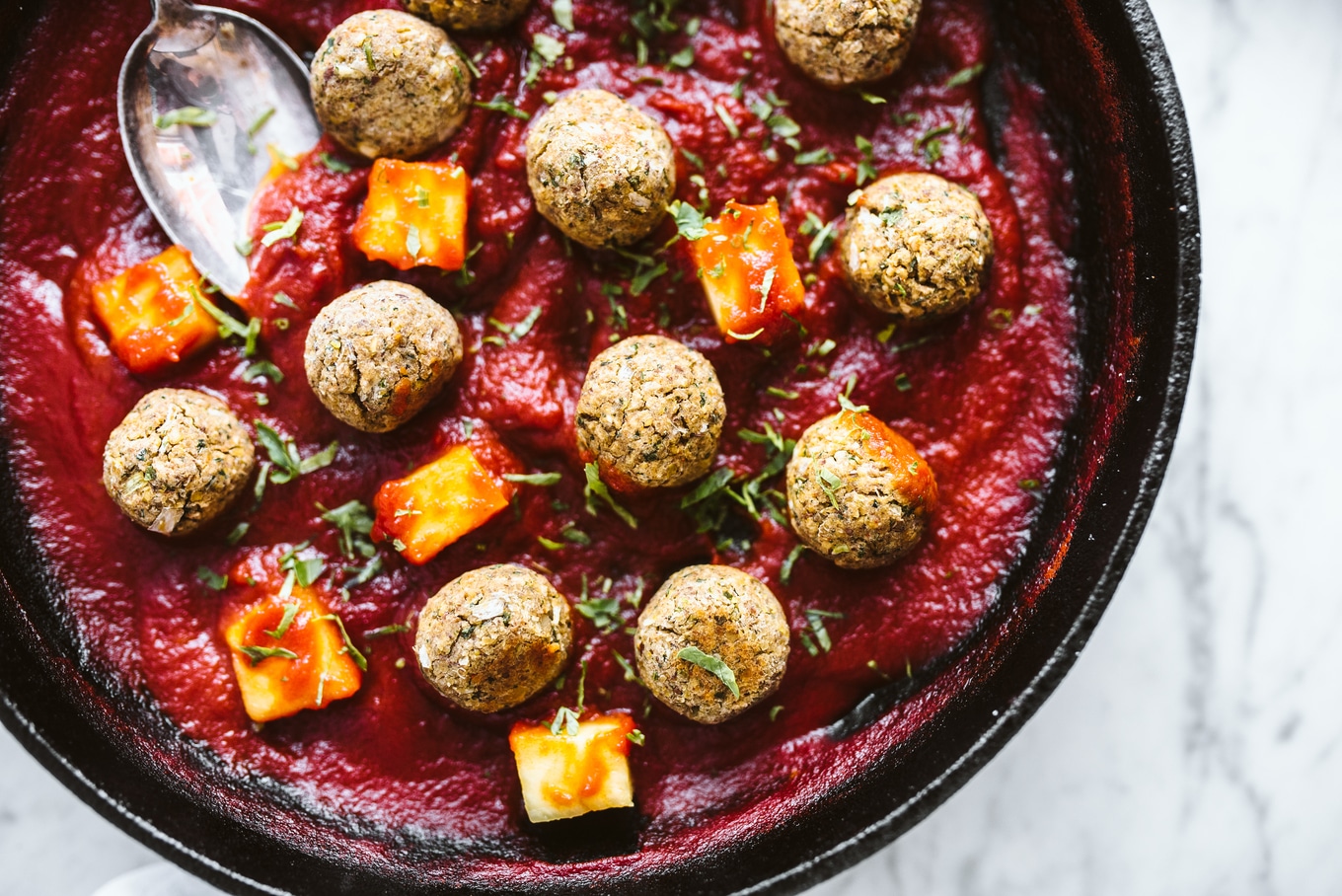 Kenden Alfond
2 Sweet and Sour Pineapple Meatballs
A mix of brown lentils and rolled oats are the secret to this tasty Jewish-inspired dish. If you like things spicy, then add in some chili powder for a little extra kick. (It balances out the fresh pineapple flavor beautifully!)
Get the recipe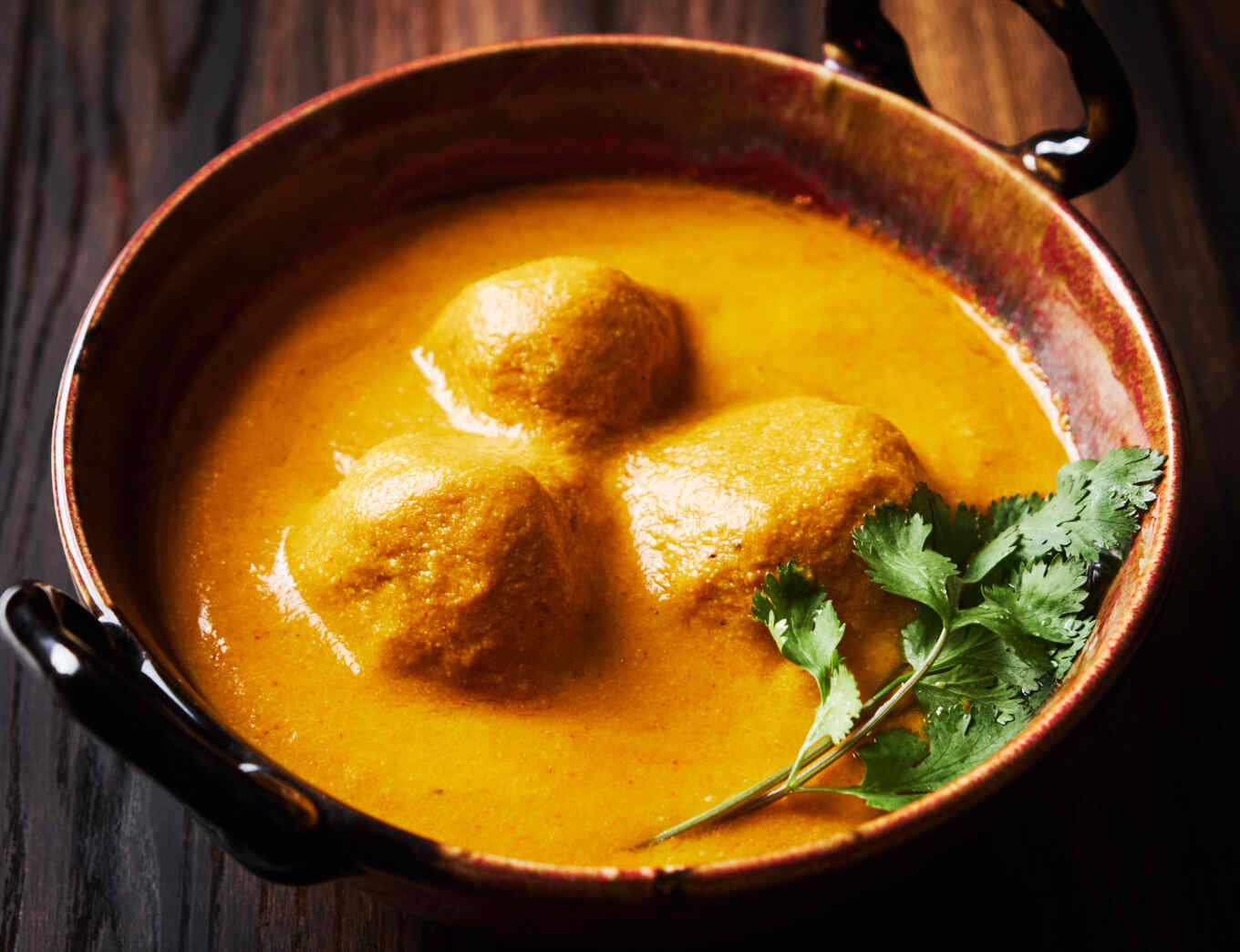 Neelam Pokhrel
3 Tofu Potato Meatballs
Want to take curry night to the next level? Inspired by Indian kofta, these delicious, crispy vegan meatballs are made with a mix of tofu and potatoes and are best served with a creamy, tomato-onion sauce.
Get the recipe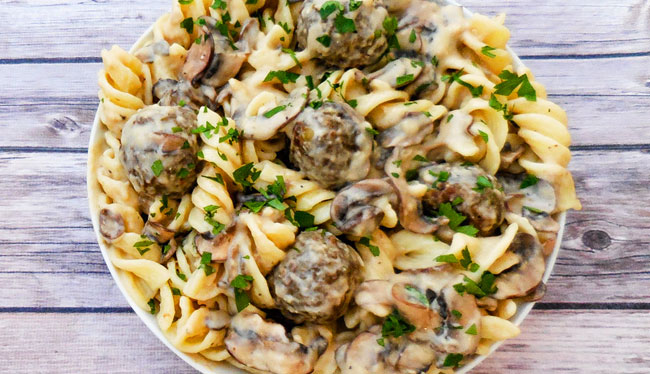 Holly V. Gray
4 Green Lentil Meatballs
If you're looking for a hearty, nourishing recipe, you can't go wrong with these pan-seared lentil meatballs. While they can be enjoyed all year round, they're particularly comforting in the colder months, so this is one to bookmark for the winter.
Get the recipe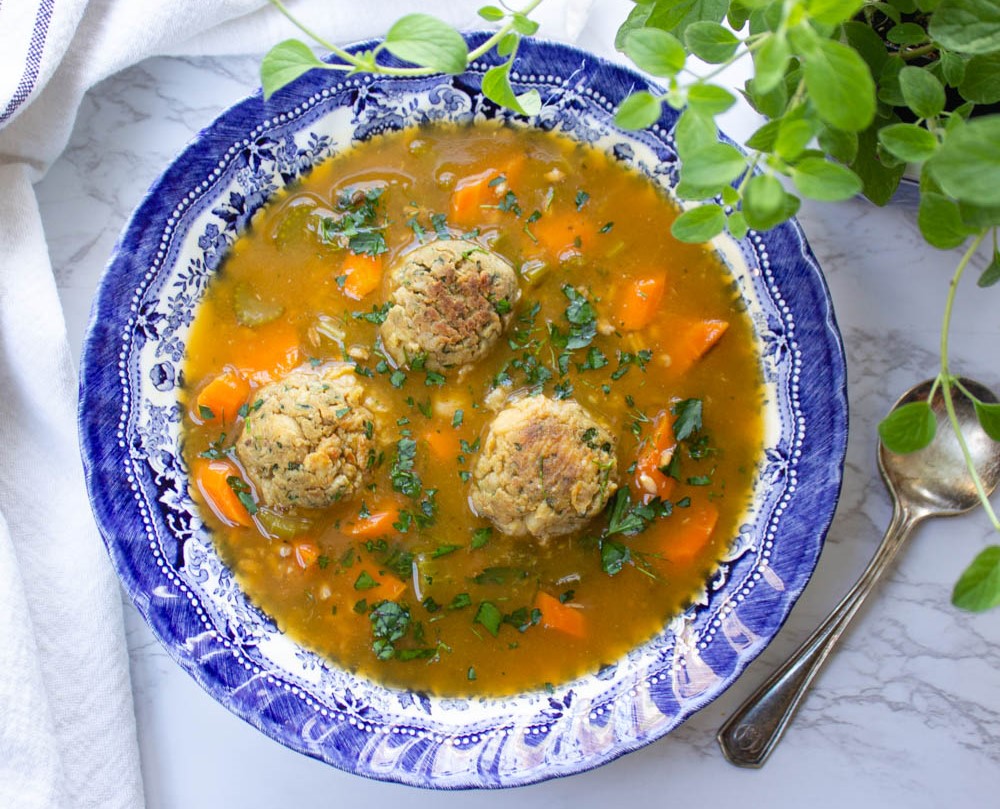 Mary Callan
5
Cannellini Bean Meatballs
And finally, if you want to make a traditional Italian recipe, then look no further than this Italian wedding soup. It's hearty, nutritious, and meaty, despite the fact that the meatballs are actually made with cannellini beans.
Get the recipe
For more on vegan meat, read:
Here at VegNews, we live and breathe the vegan lifestyle, and only recommend products we feel make our lives amazing. Occasionally, articles may include shopping links where we might earn a small commission. In no way does this effect the editorial integrity of VegNews.