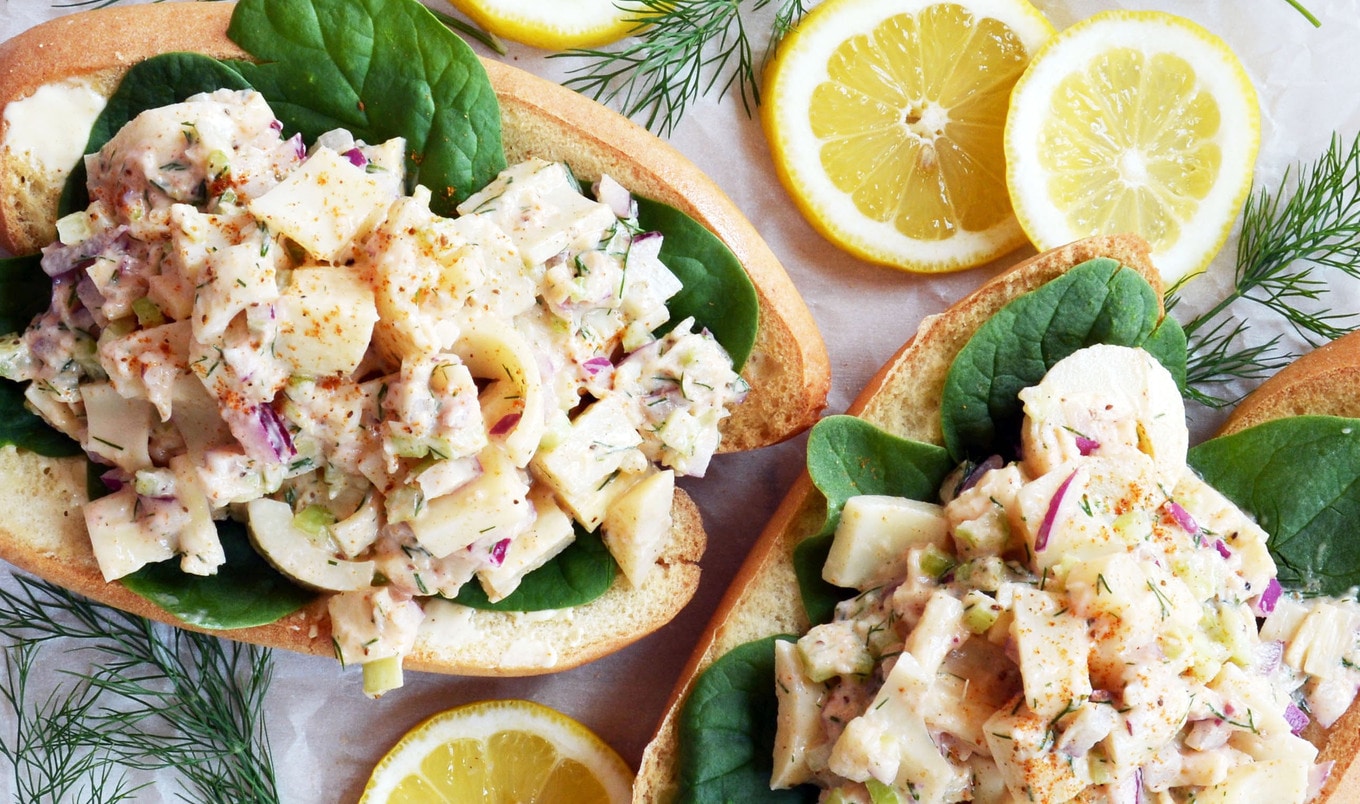 Pretend you're vacationing on the Maine seaside with this plant-based version of the classic summertime dish.
June 13, 2021
Hearts of palm take the place of seafood in this veganized version of the traditional seafood roll in The Colorful Family Cookbook. Serve with fries and a cold beer for the full Maine experience.
What you need:
For the lobster salad:
2 (14-ounce) cans hearts of palm, drained
½ cup diced celery
½ cup diced red onion
¼ cup plus 2 tablespoons vegan mayonnaise
2 tablespoons chopped fresh dill
1 tablespoon, plus 1 teaspoon Old Bay seasoning
Juice of 1 lemon
¼ teaspoon salt
¼ teaspoon black pepper

For serving:
4 hoagie rolls
Vegan butter
Lemon wedges
What you do:
For the lobster salad, roughly chop hearts of palm and place in a large bowl. Add celery, onion, mayonnaise, dill, Old Bay seasoning, lemon juice, salt, and pepper, and stir together.
Slice rolls open, toast them, and spread with vegan butter. Stuff with salad mixture and serve with lemon wedges.