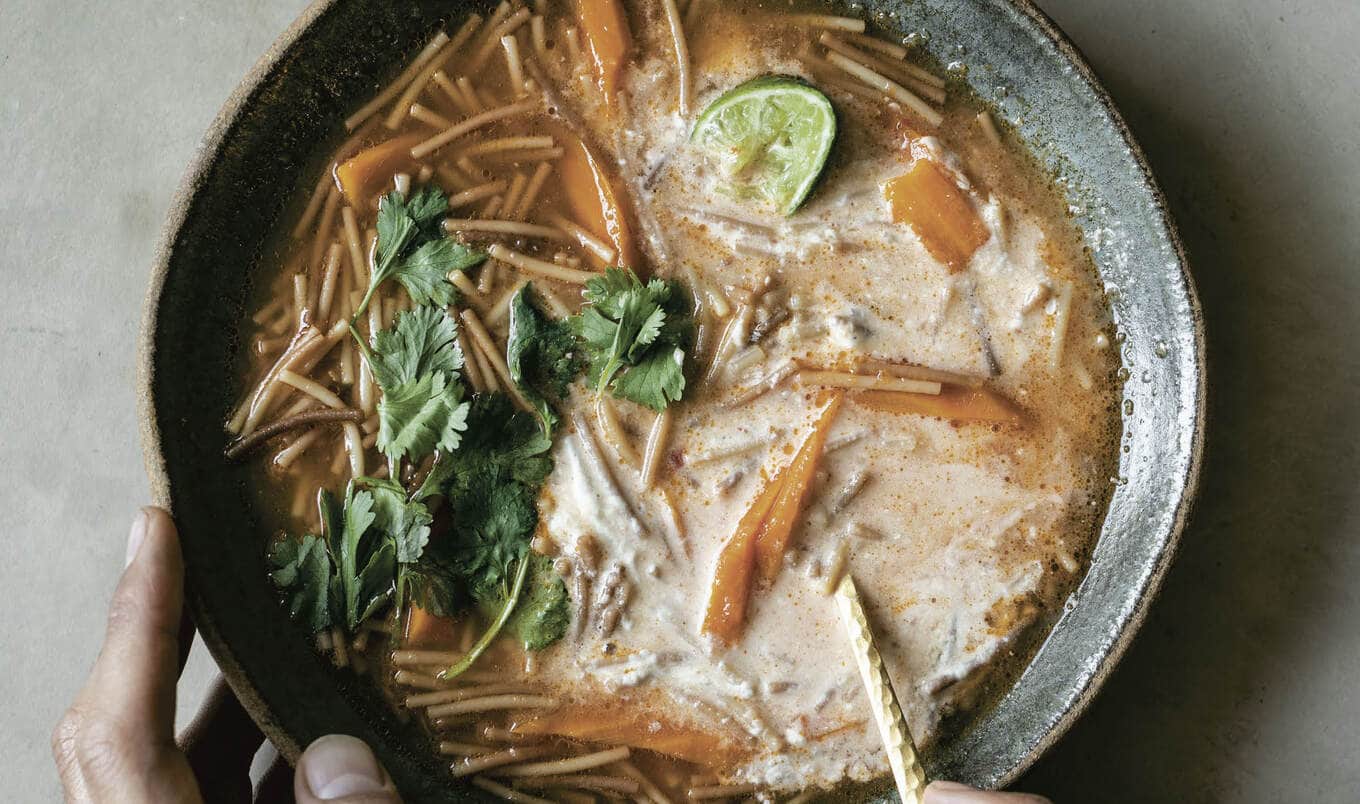 This nourishing, tomato-infused noodle soup is the ultimate warming meal during the chilly months.
December 14, 2022
This brothy noodle soup from the Provecho: 100 Vegan Mexican Recipes to Celebrate Culture and Community cookbook is perfect for when you're feeling a tad under the weather. Top with sliced avocado or pair with warmed tortillas for a hearty meal.
What you need:
2 tablespoons avocado oil
1 (7-ounce) package vermicelli noodles
2 large Roma tomatoes
¼ white or yellow onion, roughly chopped
1 garlic clove
1½ teaspoons salt
4 cups vegetable broth
2 cups water
2 carrots, peeled and cut into ¼ x 1-inch strips
Vegan sour cream, for garnish
Cilantro leaves, for garnish
What you do:
In a large pot over high heat, add avocado oil and uncooked noodles. Reduce heat to medium-low and toast noodles, stirring often, until golden brown, about 8 minutes. Remove from heat and set aside.
In a high-powered blender, combine tomatoes, onion, garlic, salt, and 1 cup of vegetable broth, and blend until smooth. Into pot with noodles, add tomato mixture, water and remaining 3 cups vegetable broth, and place over medium heat. Cover partially and simmer for 10 minutes.
Add carrots and simmer, partially covered, until tender, about 15 minutes.
Serve dolloped with vegan sour cream and garnished with cilantro.