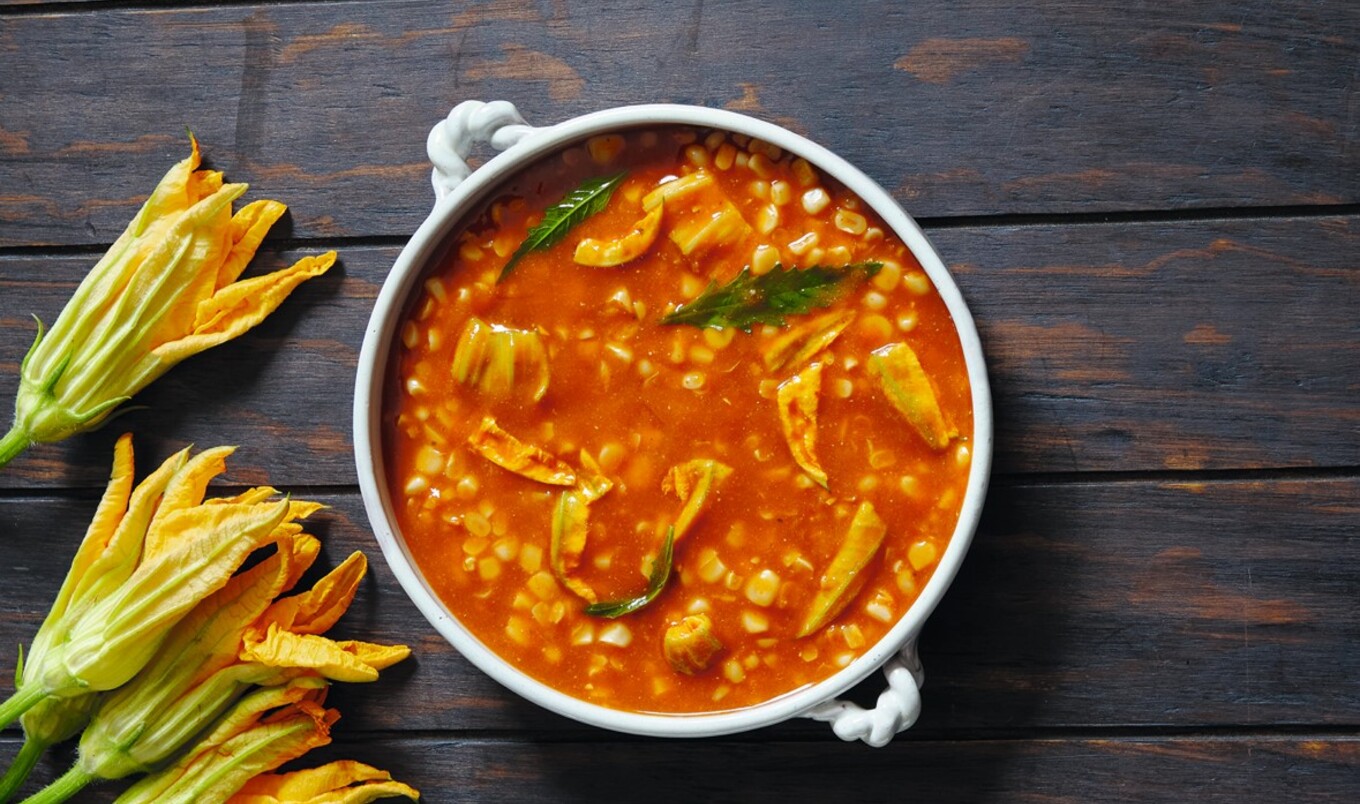 Chileatole is a traditional Mexican soup thickened with fresh masa and made with tender corn and aromatic epazote.
October 25, 2022
This pre-Hispanic dish has origins in Puebla, Oaxaca, Morelos, and Veracruz regions of Mexico, with slight variations on how they prepare this thick masa dish. This version from The Mexican Vegetarian Cookbook uses fresh corn, slightly sweet zucchini flowers, and mild Oaxacan pasilla chiles. If you cannot get Oaxacan pasilla chiles, use 3 ancho chiles and 1 to 2 morita chiles instead.
What you need:
8 cups fresh corn kernels
8 cups vegetable stock
¼ teaspoon salt
⅔ cups masa harina
6 Oaxacan pasilla chiles, dry-roasted, seeded, and soaked in hot water until soft
15-20 zucchini flowers, cleaned and cut into 2 to 3 pieces
1½ tablespoons fresh epazote leaves
tortillas, to serve
What you do:
Into a medium pot, add corn, stock, and salt. Bring to a boil and cook until tender. Into a measuring cup add masa harina and one cup of cooking liquid, and stir until dissolved. Add to pot and stir continuously.
In a food processor or blender, blend chiles and strain through a sieve into pan. Boil for 15 minutes, stirring to prevent sticking, until mixture thickens. Add zucchini flowers and boil for 2 minutes.
Stir in epazote leaves, remove from heat, and serve hot, with freshly made, warm tortillas.