If you're a passionate home cook, and you find yourself wanting to whip up creamy vegan dips, crunchy coleslaw, nourishing stews, and much, much more on a regular basis, it's definitely worth getting your hands on a food processor. These handy kitchen gadgets can do all the hard work of chopping, shredding, blending, puréeing, and mixing for you—so that you can enjoy the experience of cooking, without all the extra work. There are many different food processor models on the market, but to help you find the right one for you and your needs, check out our picks below.
What are the advantages of using a food processor?
Using a food processor when you're cooking not only saves you effort, but it saves time, as these speedy machines can chop and mix in just a fraction of the time it would take you to do the same action. Most food processors are also multifunctional, which means they can do things like knead dough just as effectively as they can shred vegan cheese.
And, because of the time and effort they save, food processors tend to make the entire cooking process much more enjoyable and rewarding. This makes you less tired, far more able to enjoy the delicious end result, and excited to try new, more creative recipes every time you cook.
Feeling inspired? Check out our recommendations for some of the best food processors on the market below. And if you need vegan recipe inspiration after you've purchased one, we've also got plenty of that here.
7 best food processors on the market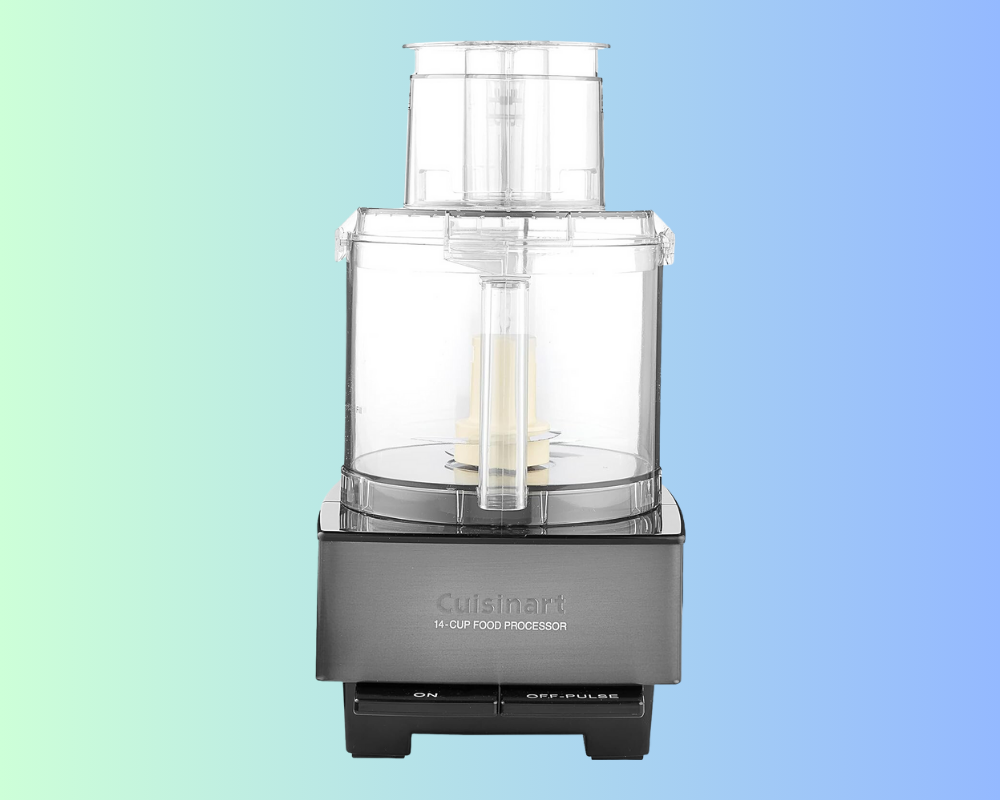 1 Cuisinart 14 Cup Food Processor
If you're cooking for a big family gathering or you're hosting friends, you need a food processor that can handle the pressure. And this large-capacity 14-cup model from Cuisinart is that food processor. Made from brushed stainless steel, it's sleek, easy to use, and guaranteed to keep your stress levels down.
get it here
Vitamix
2 Vitamix 12-Cup Food Processor Attachment
If you've already got a Vitamix, the great news is you don't have to buy a whole new machine if you want the power of a food processor in your kitchen. Instead, you can buy this handy attachment, instead. With a multi-use blade (for chopping, kneading, mincing, and mixing), a thin slice disk, and a large slice disk, it's just as efficient as a whole new model.
get it here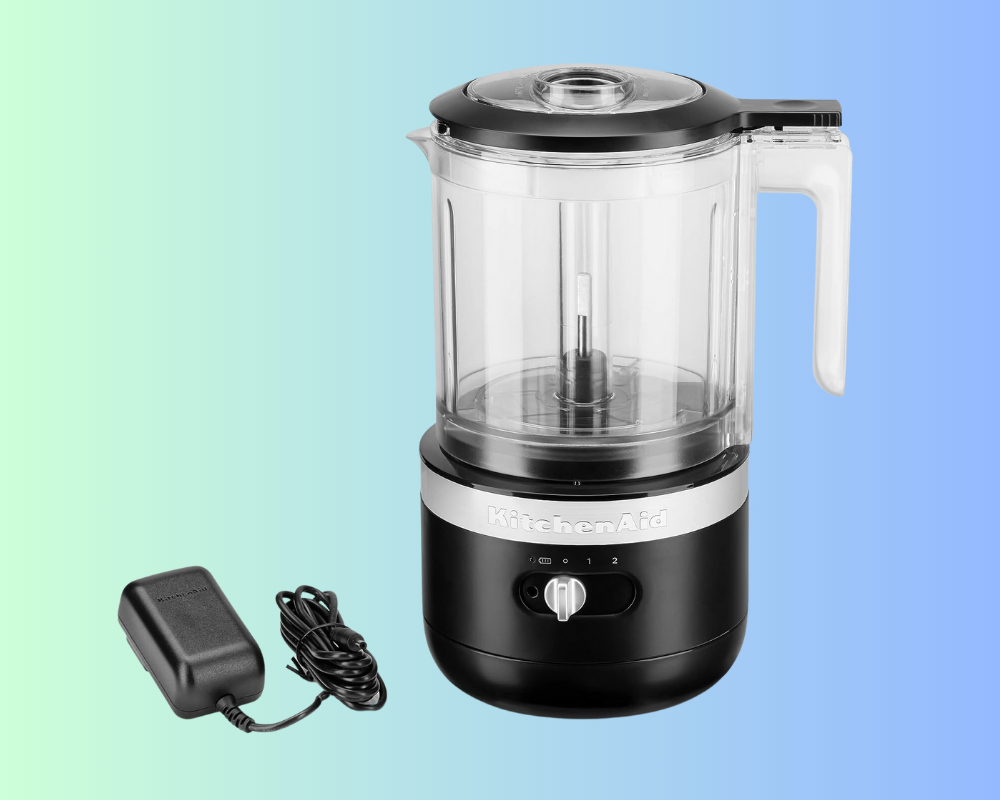 3 KitchenAid 5 Cup Cordless Food Chopper
Why be limited to a corded appliance? Instead, enjoy the freedom of this cordless food processor from KitchenAid, which runs on a rechargeable lithium-ion battery. The design is compact, convenient, and ideal for those days when you're heading over to a loved one's house to whip up a tasty treat.
get it here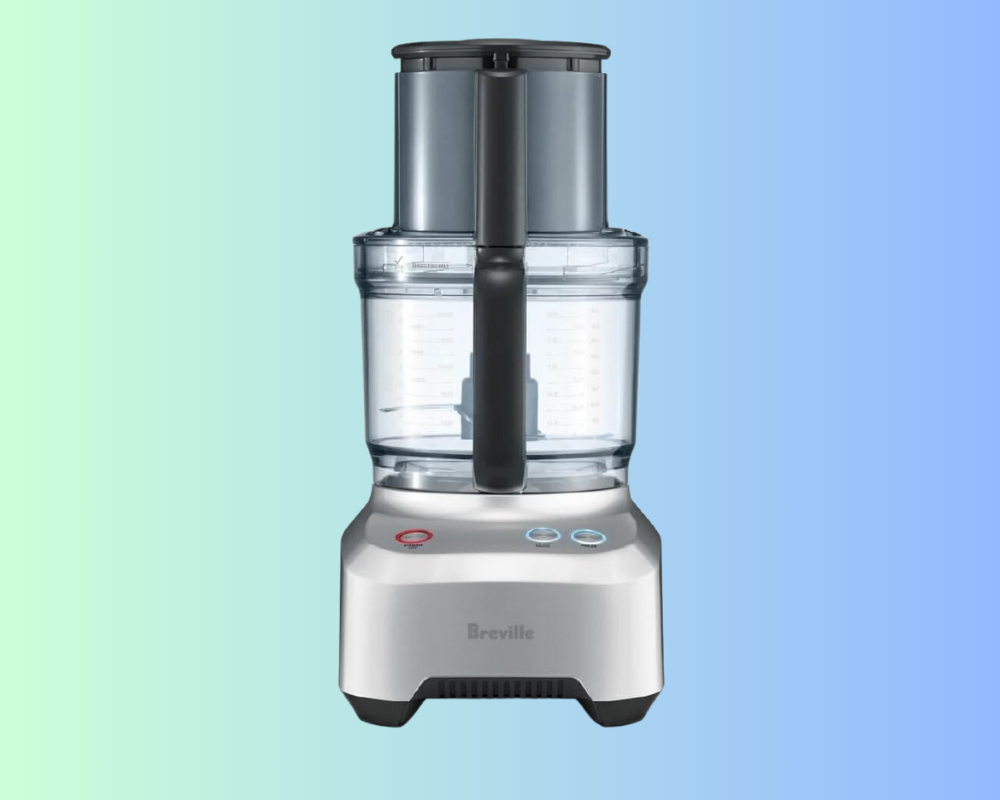 4 Breville Sous Chef 12 Cup Food Processor
If you're not lucky enough to have your own personal sous chef, then Breville's powerful 12-cup food processor will do the job for you. It has multiple chute options (so you can feed it large and small ingredients easily), a heavy-duty induction motor, an adjustable slicing disk, and a micro-serrated blade system.
get it here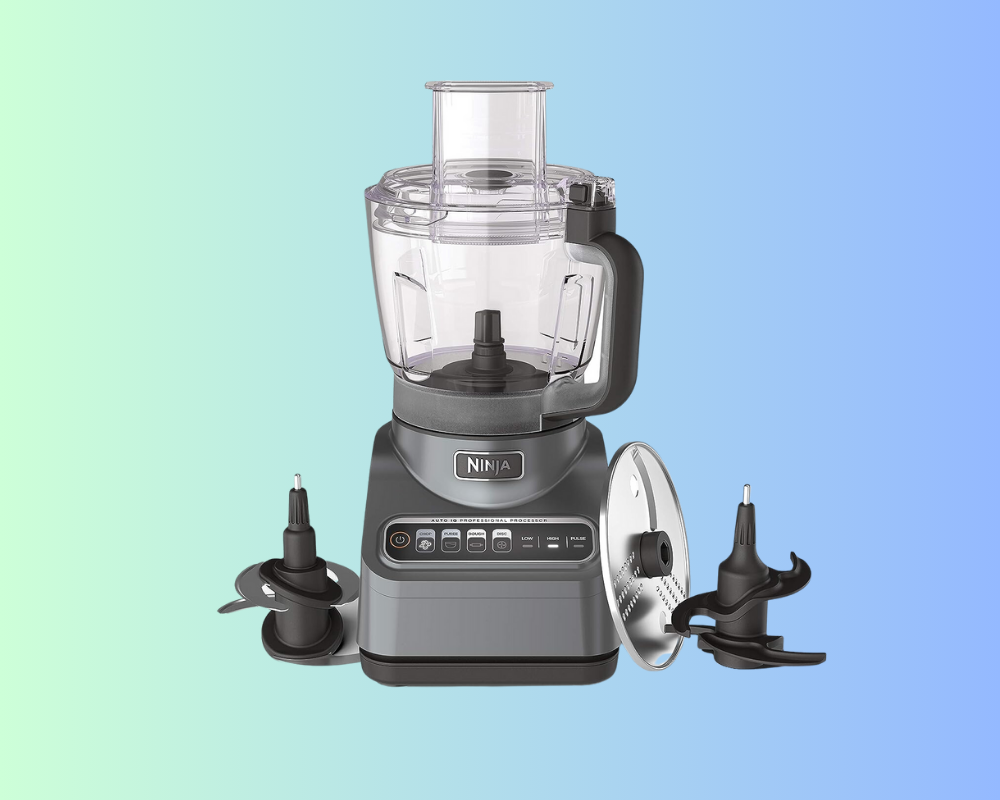 5 Ninja Professional Plus Food Processor
Ninja ticks all of the food processor boxes. It can quickly and consistently chop ingredients, evenly mix batters, and quickly shred and slice your favorite vegetables and vegan cheeses. Plus, with 1,000-peak-watt power, it'll turn your ingredients into a deliciously smooth purée in no time, making it the ideal purchase for soup season.
get it here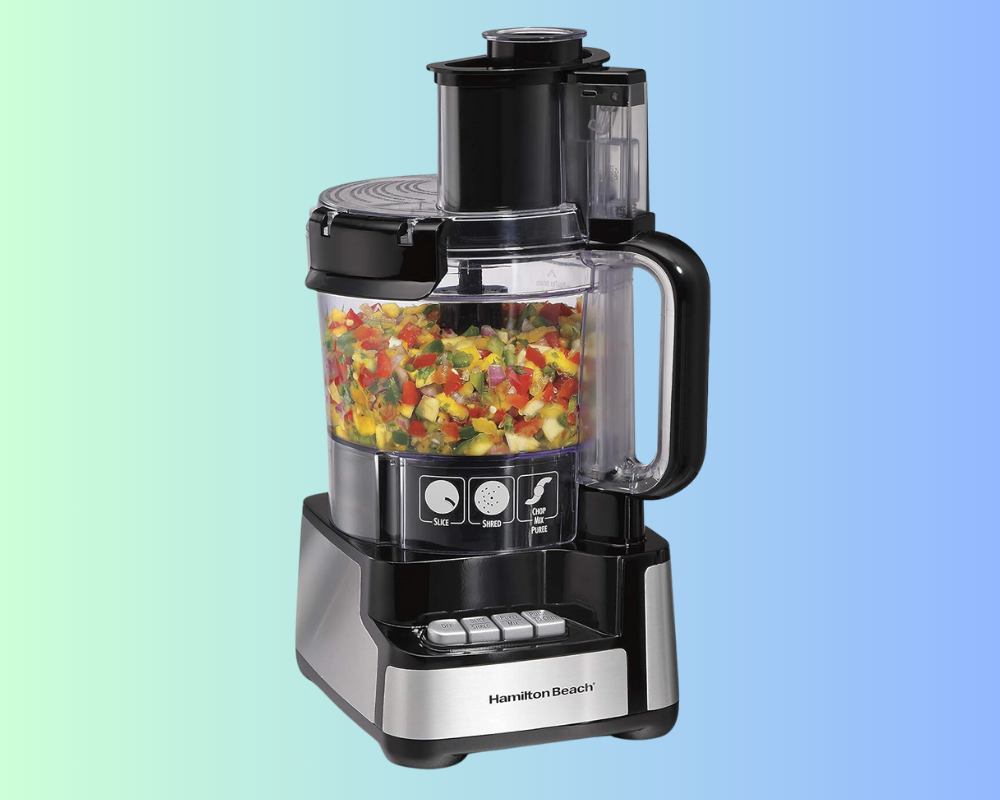 6 Hamilton Beach Stack & Snap Food Processor
If you'd like to try a food processor, but you're not interested in breaking the bank, then check out Hamilton's Beach Stack & Snap option, which is currently available on Amazon for less than $55. It's easy to assemble, simple to operate, and, thanks to the Big Mouth feed tube, you can fit larger ingredients into the processor without having to pre-chop, saving you precious time and energy.
get it here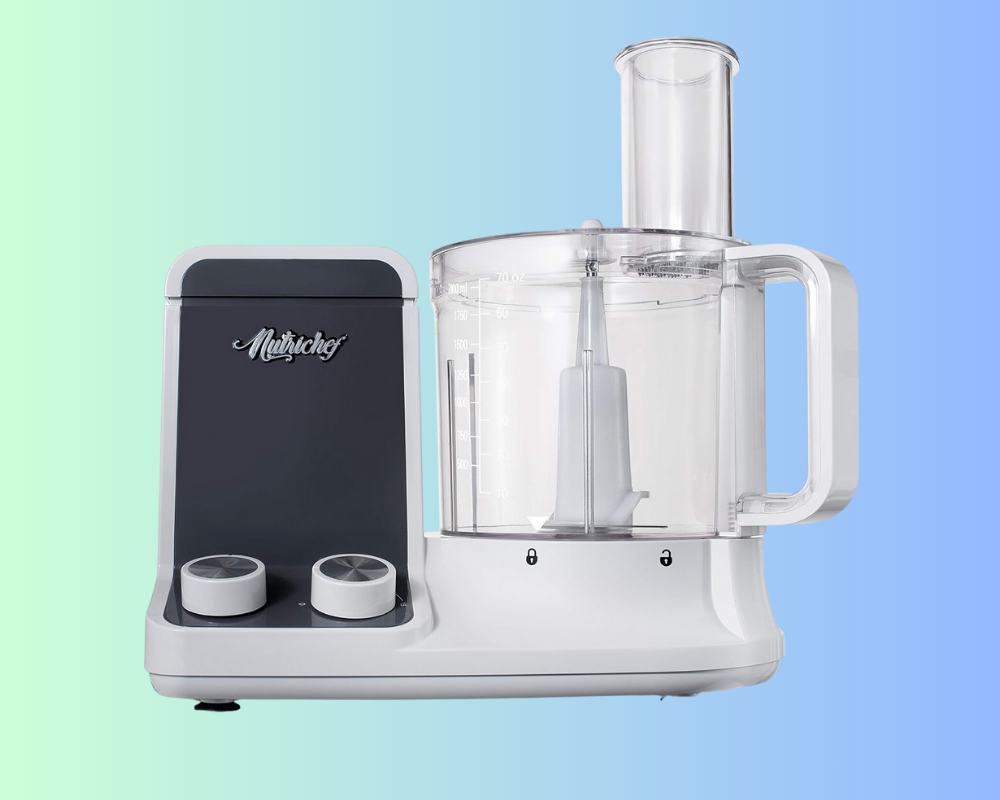 7 NutriChef Ultra Quiet Electric Processor
Another great budget option, you can get your hands on this 600-watt processor from NutriChef for just over $55. Despite its smaller compact design, the quiet and powerful motor will still cut, slice, chop, and shred efficiently and quickly. Plus, it can hold up to 12 cups of dry ingredients.
get it here
For more on appliances, read:
Here at VegNews, we live and breathe the vegan lifestyle, and only recommend products we feel make our lives amazing. Occasionally, articles may include shopping links where we might earn a small commission. In no way does this effect the editorial integrity of VegNews.