Every budding (or experienced!) home cook needs a good blender. Let's be honest, they make everything easier. Mixing, chopping, and blending all require elbow grease, but with the right gadget on hand in your kitchen, cooking becomes considerably more enjoyable. At more than $4.6 billion, the global blender market is pretty big, but, arguably, one brand stands out as a tried and tested faithful classic: Vitamix.
Why should you buy a Vitamix blender
Founded in the 1920s, the Vitamix brand has been around for some time. But over the decades, it has remained popular and trusted for its efficient, fast, versatile, multi-talented range of machines.
The Ohio-based company is now global, and its range is extensive. Some of its models can even blend and cook at the same time (yep, that means you can chop and heat a vegetable soup simultaneously—talk about efficiency) for all your recipe needs. Its commitment to top-quality, innovative engineering has earned it quite a reputation. According to the brand, it's known among its customer base as the "blender you pass down, not throw away."
But it's not just the company that thinks so. Epicurious has called them the "very best" and the "undefeated champions" of the blender market. The New York Times has named a Vitamix as its top blender pick for nearly a whole decade. And Food & Wine recently claimed that the "Vitamix is unparalleled in efficiency, power, and durability for blend."
If you want to get in on the hype, Vitamix makes a model for every kitchen, regardless of your needs. Whether you want the latest high-tech release, or you're happy with a simple hand-held, these are the best Vitamix blenders for a range of budgets.
The best Vitamix blenders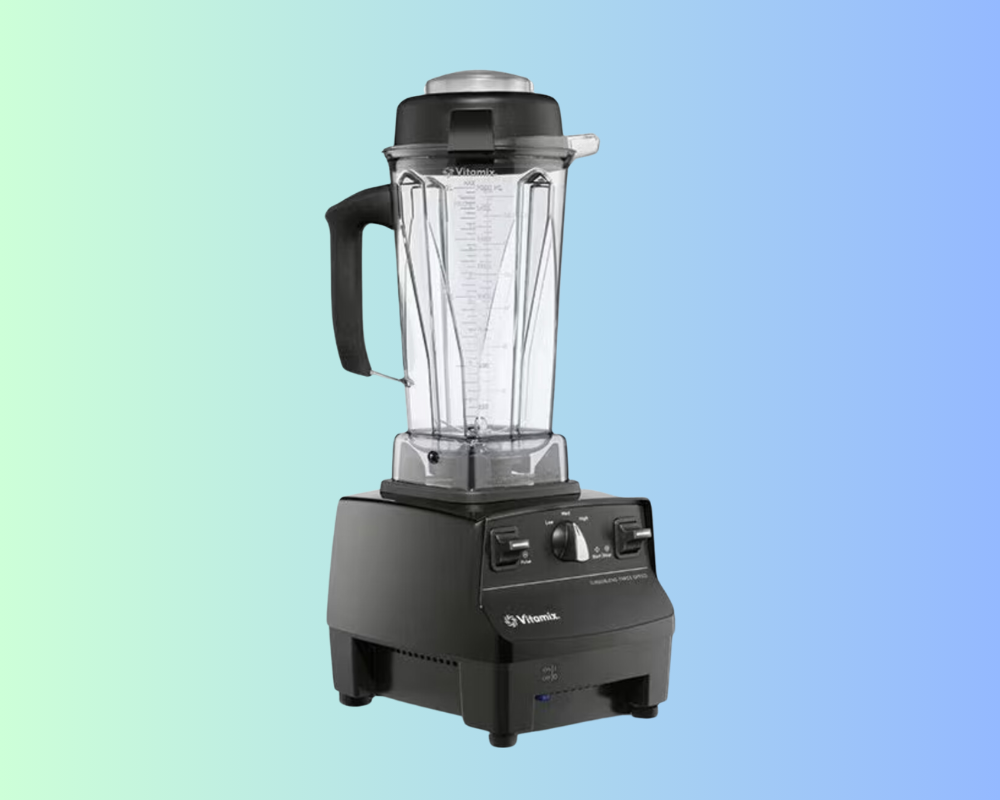 1Keep things simple: TurboBlend Three Speed, $399.95
The TurboBlend Three Speed is a simple, effective, and efficient blender, which can whip up smoothies and blend up soups in a matter of minutes. It has three speeds (as you might have guessed already), low, medium, and high, plus a Pulse feature, which is ideal for quickly chopping up ingredients. It's powerful, easy to use, and just like with all Vitamix machines, the results are always top quality.
get it here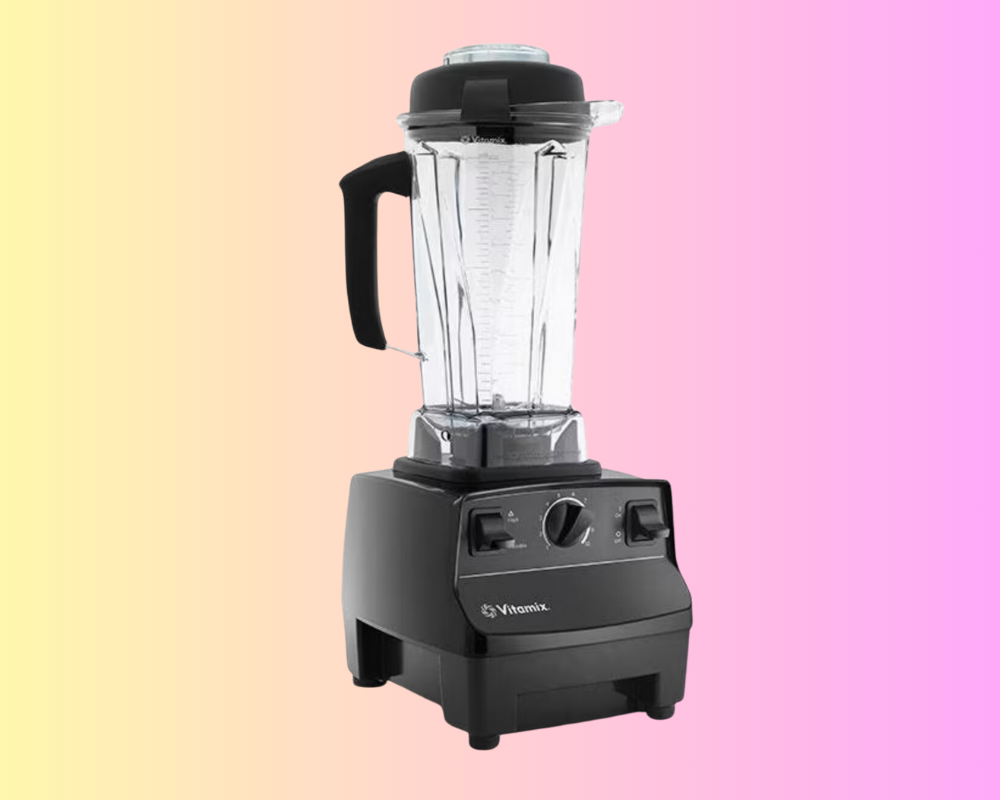 2 Best for family meals: 5200 Standard, $479.95
When you've got a busy family life, you need a blender that can efficiently cater to everyone, and the 5200 Standard fits the bill. Thanks to the two-litre container, this model can whip up particularly large batches of dishes like sauce and soup with power and precision. And it can do it quickly, too. In fact, it can heat a cold blended soup in just six minutes.
get it here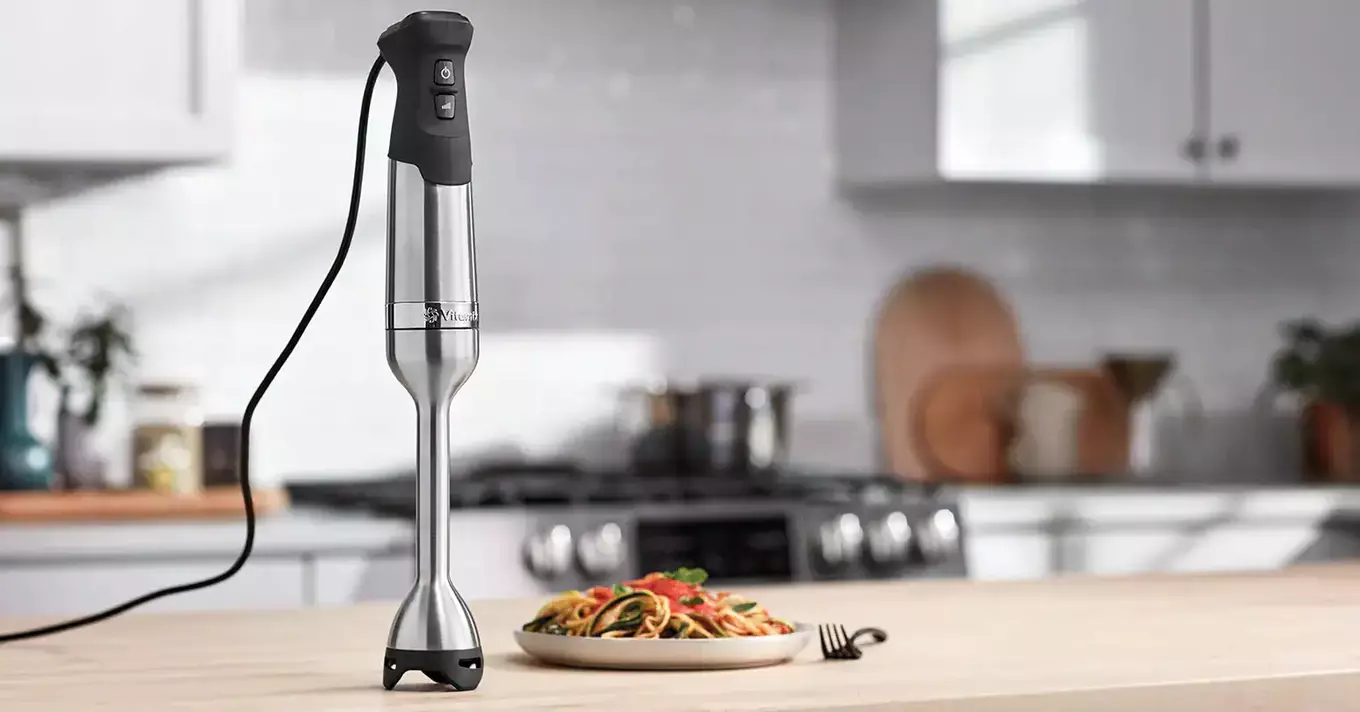 Vitamix
3Fuss-free handheld: Vitamix Immersion Blender, $119.95
If you just want something you can grab when you need and then tuck away easily in the drawer, this handheld immersion blender is ideal. It can smoothly blend through tough vegetables thanks to the 625-watt motor and the four-pronged blade, and it's easy to use, too.
get it here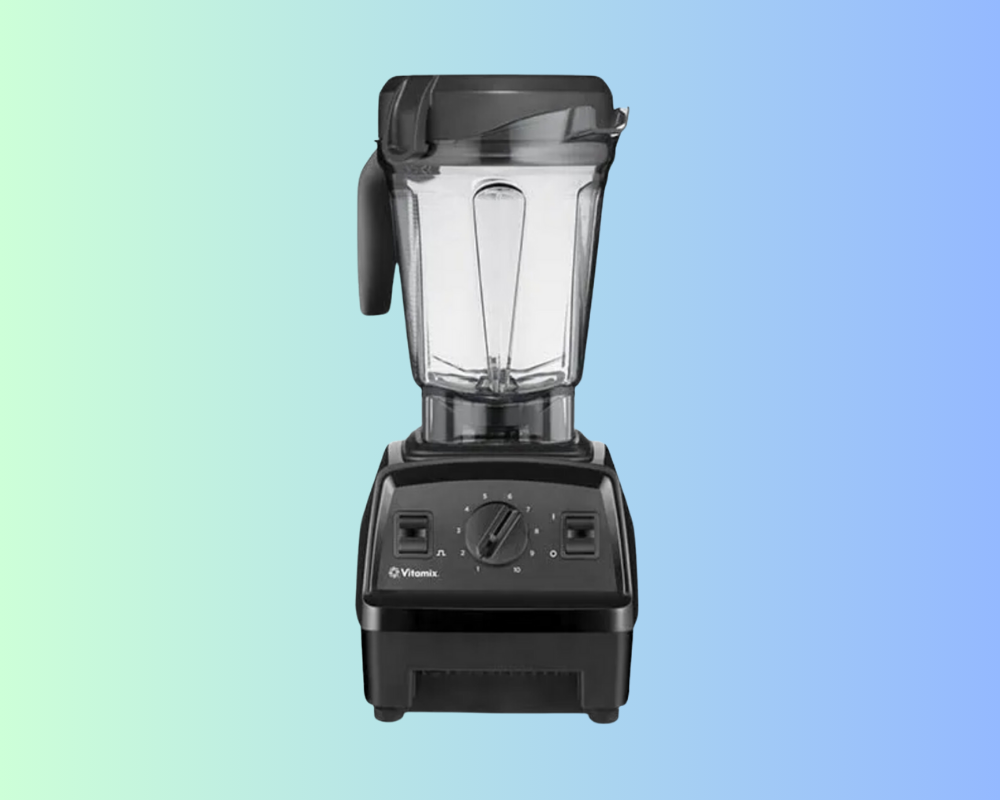 4 The one that's good as new: Certified Reconditioned Explorian, $289.95
If you're looking for a great quality model for a slightly cheaper price, consider choosing from Vitamix's refurbished range. These older machines aren't second-hand as such, as they have had little to no previous use, but they have been reconditioned and repackaged so that they're as good as new. The Reconditioned Explorian has 10 variable speeds, meaning you can make everything from a smooth, velvety purée to a hearty chunky soup.
get it here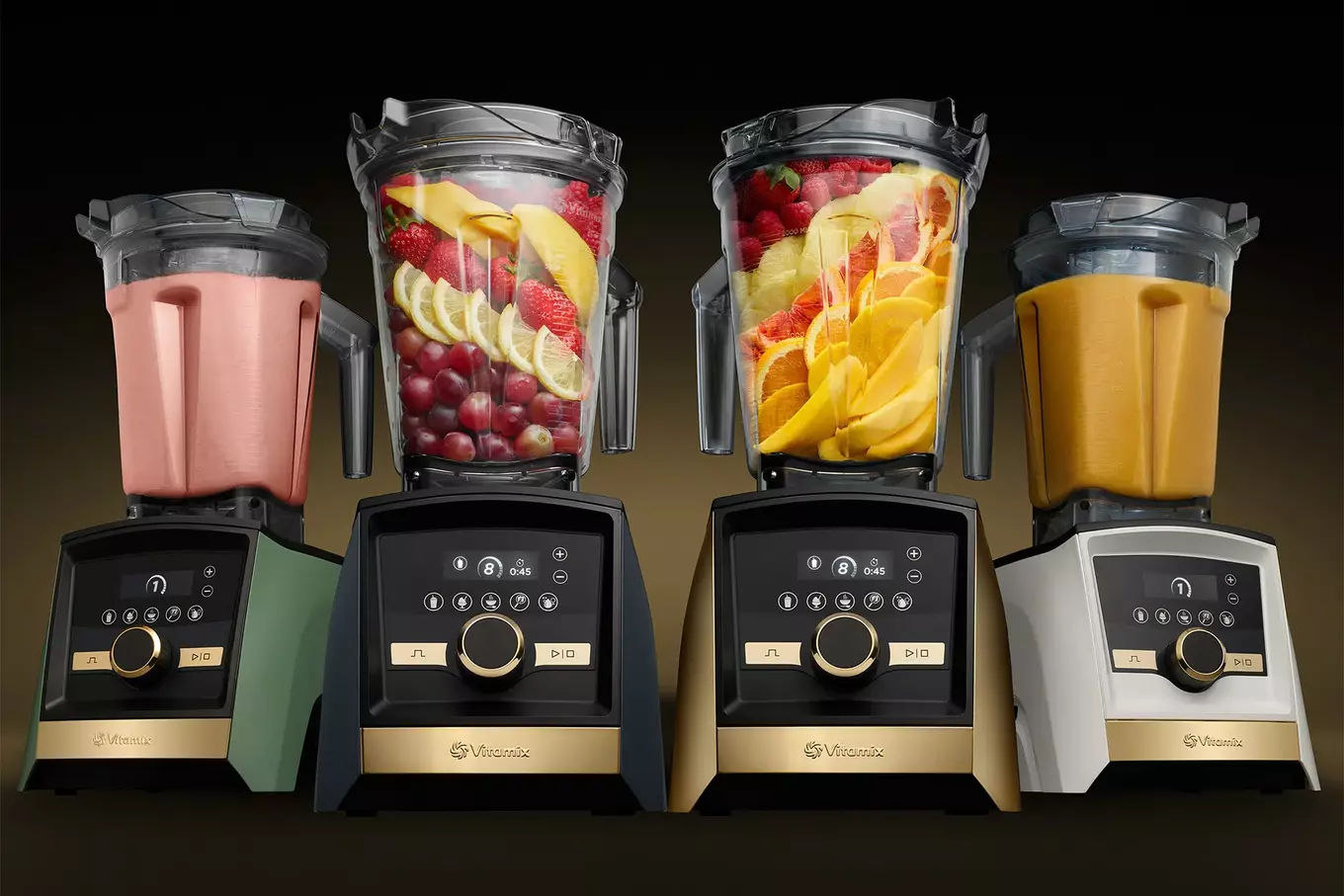 Vitamix
5 The one with all the bells and whistles: A3500 Gold Label, $699.95
If you want to splurge on the best of the best, Vitamix A3500 Gold Label is its most expensive, but it's also its number one seller. And that's for a very good reason. Available in a range of sophisticated colors (complete with gold accents), this blender has five different program settings, including smoothies, soups, dips and spreads, and frozen desserts. It's also touch screen, comes with a built-in timer, has wireless connectivity, and, like many Vitamix models, it can clean itself—just add a drop of soap and warm water into the container and select the self-cleaning setting.
get it here
For more on vegan cooking, read:
Here at VegNews, we live and breathe the vegan lifestyle, and only recommend products we feel make our lives amazing. Occasionally, articles may include shopping links where we might earn a small commission. In no way does this effect the editorial integrity of VegNews.