Picture the scene: you've just found the perfect vegan recipe. It sounds delicious, you have all the ingredients—it ticks all the boxes. But there's one catch, it's a little complicated to make. When it comes to tricky recipes, having the right gadgets and equipment on hand can make your time cooking in the kitchen a lot easier, and more fun and relaxing, too. Because cooking should be enjoyable, after all. That's why we've gathered these 20 useful products to have on hand so you're ready and prepared for the next time you've found a great recipe and can't wait to get chopping, mixing, and cooking. Bon appétit!
Set up your vegan kitchen with these 20 handy products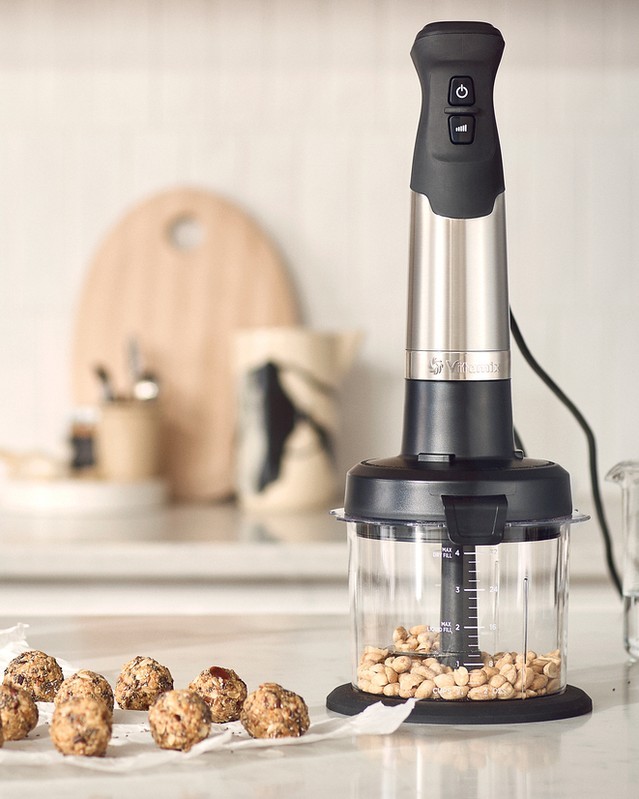 Vitamix/Instagram
1 Vitamix Immersion Blender
Vitamix is popular with people who love plant-based cooking for good reason. Its range of high-powered innovative blenders is ideal for whipping up creamy whole food-based sauces, soups, and nice creams (that's ice cream, but made with bananas!). You can purchase one of the brand's countertop blenders, but this immersion blender is a little cheaper than the other options, and still incredibly effective at blending up delicious smoothies, shakes, and more.
Learn more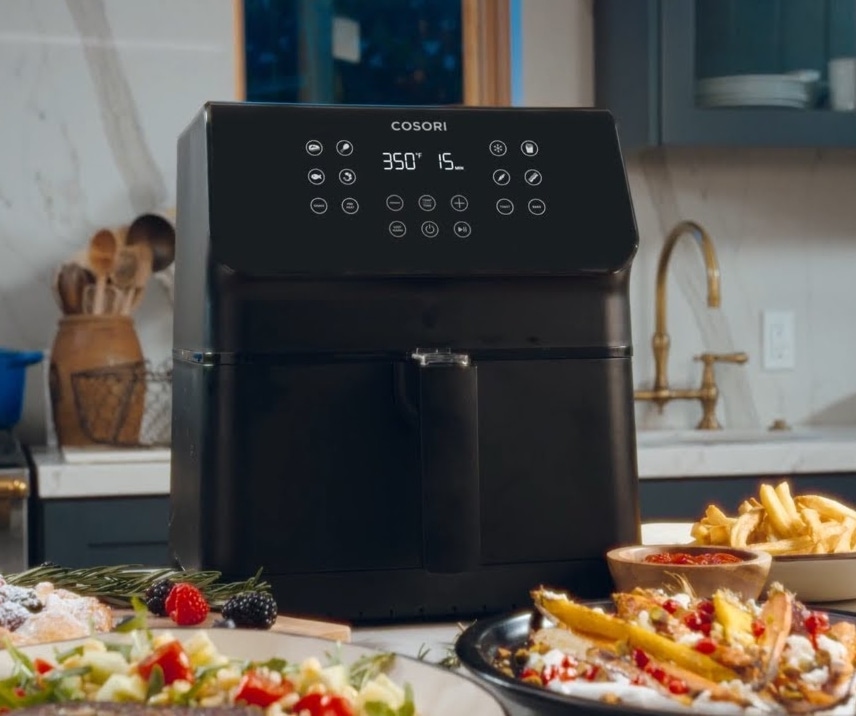 Cosori
2 Cosori Pro II Air Fryer
If you're yet to discover the wonders of an air fryer, you have a big treat in store. You can cook most things in these handy countertop appliances, including vegan meats, fries, and your favorite veggies. And it's far healthier than deep-frying. In fact, according to Cosori, air-frying results in 85-percent less fat than traditional deep-fried foods. But the taste is still just as delicious, if not even more so.
Learn more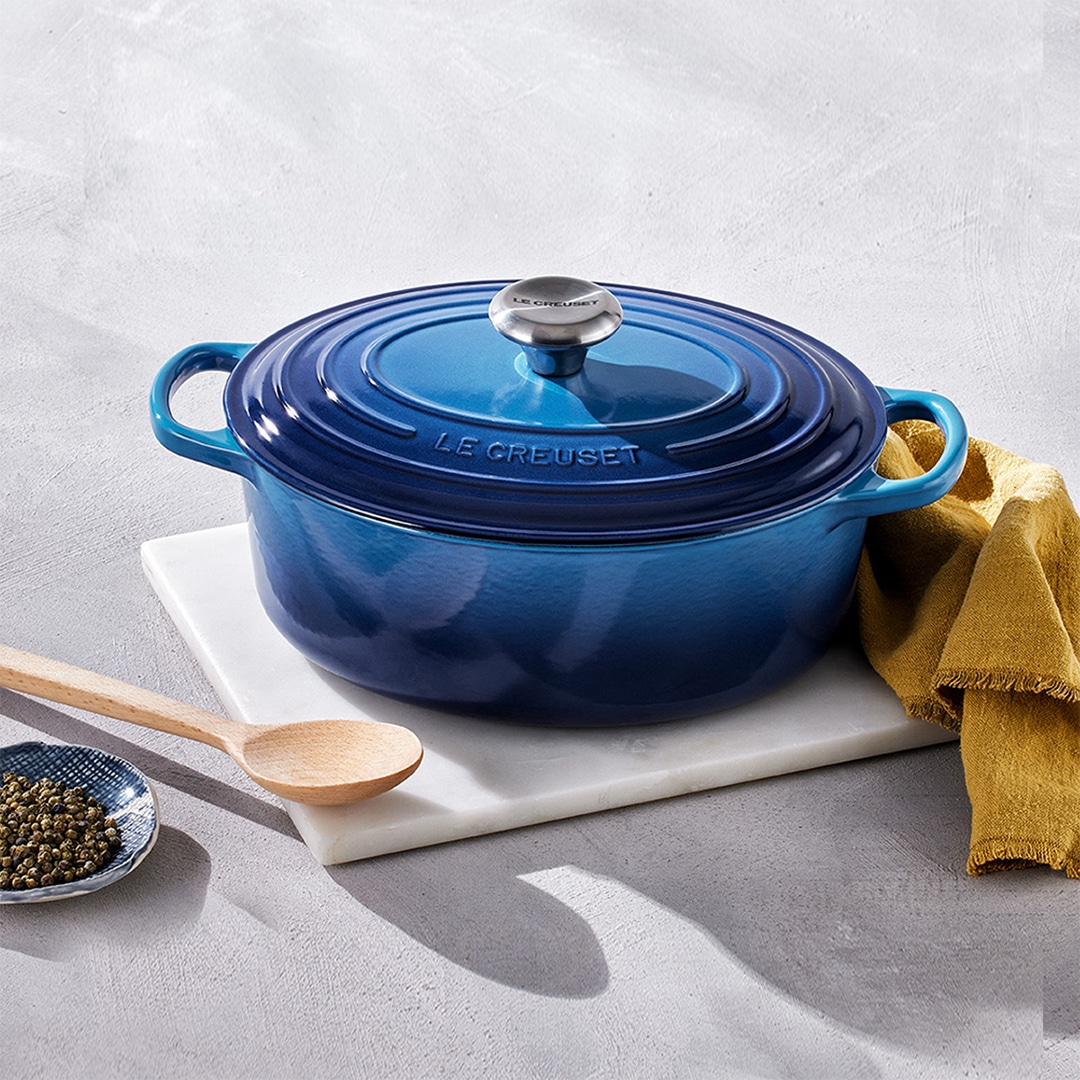 Le Creuset
3 Le Creuset Oval Casserole Dish
When you think of kitchen royalty, it's likely Le Creuset comes to mind. Its cookware is expensive, but it's also high-quality and long-lasting, which makes it a good choice for a kitchen investment. This oval casserole dish is sleek, stylish, and ideal for vegan roasts, stews, casseroles (of course), baked pasta, and more.
Learn more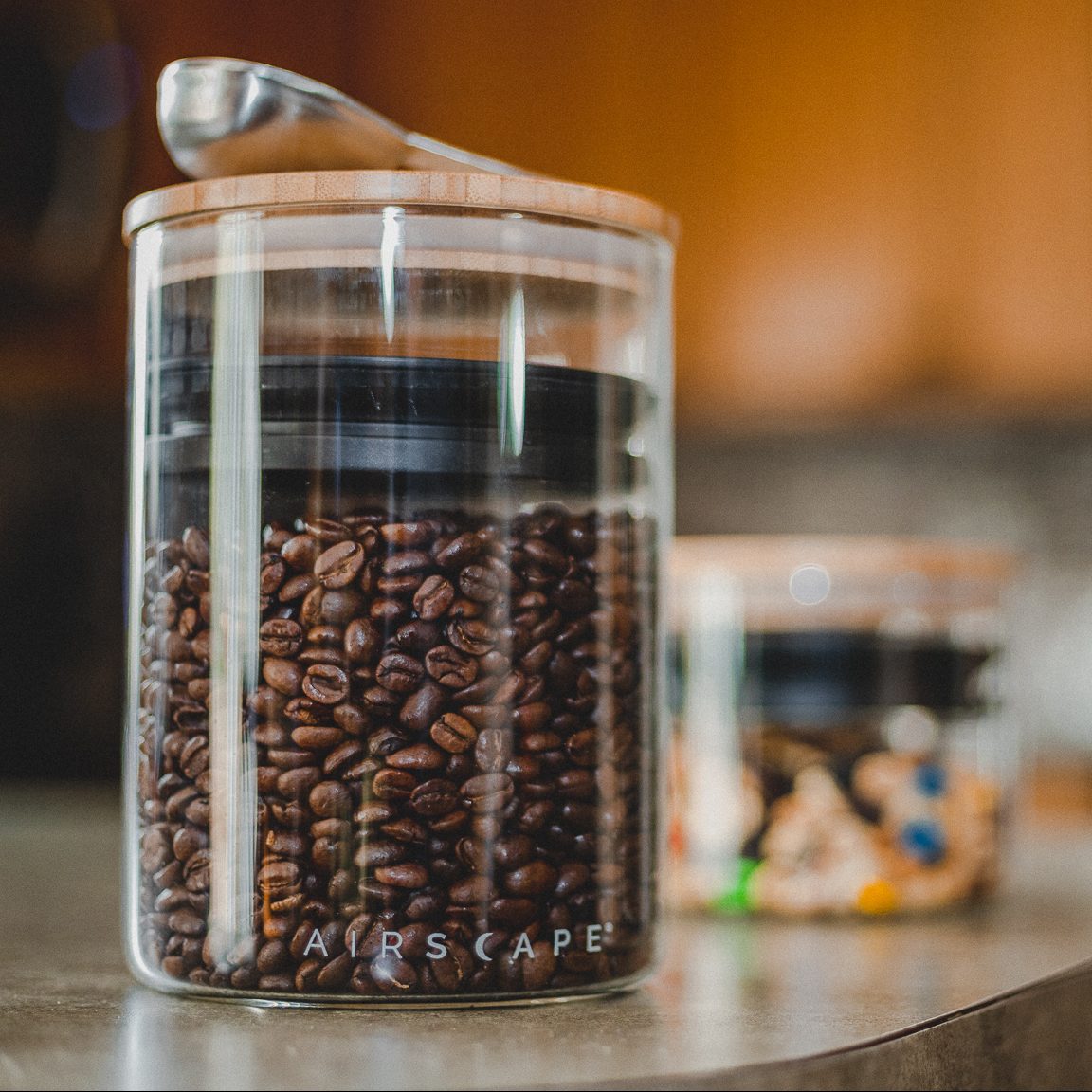 Airscape
4 Airscape Glass Canisters
Keep food fresh for longer with reusable containers, like these glass canisters from Airscape. This particular container, complete with a stylish and sustainable bamboo lid, is designed to keep your coffee beans fresh for longer, but the brand has plenty of storage options to choose from, including food containers, which are ideal for keeping your pantry or cupboard organized and easy to access.
Learn more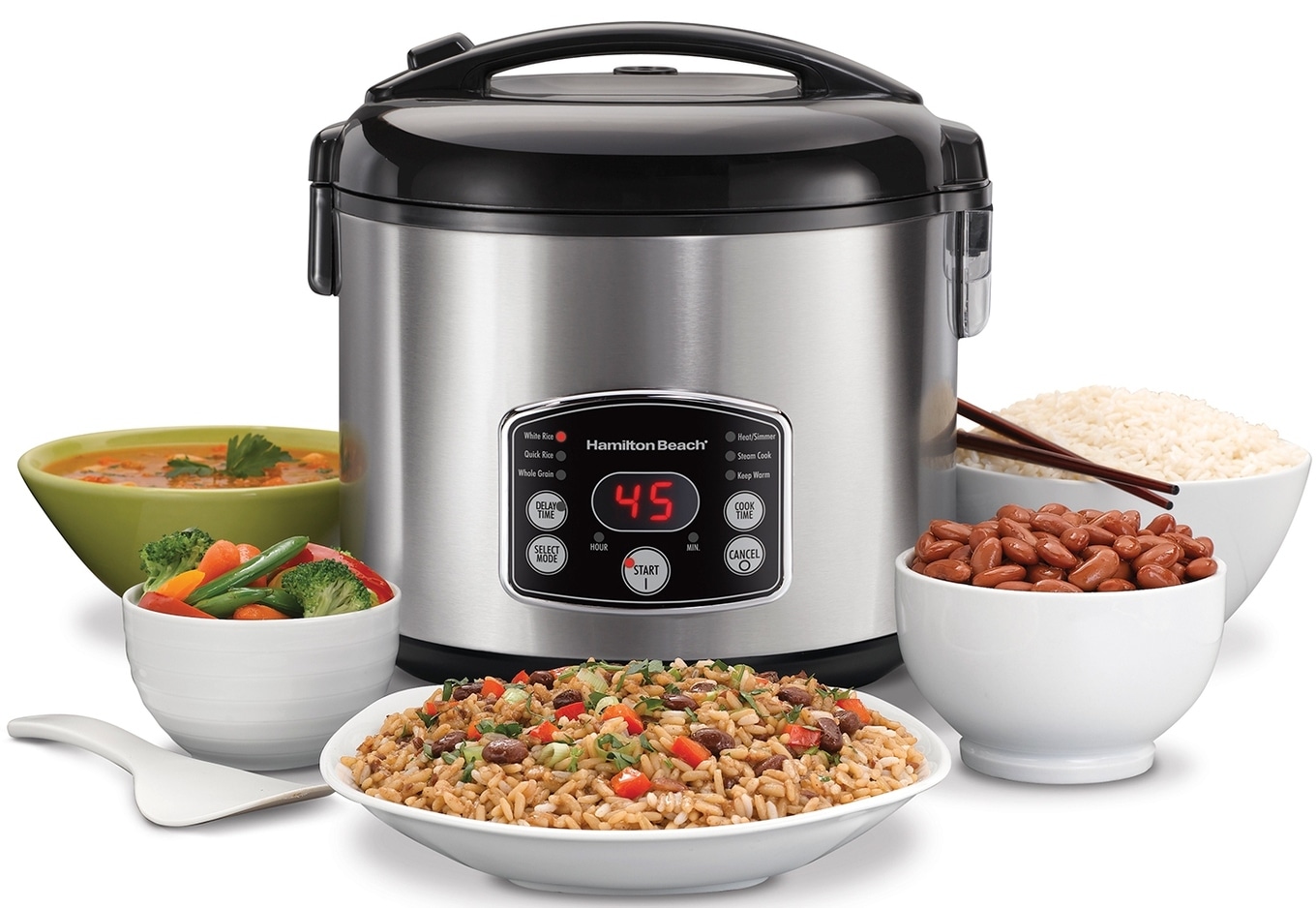 Hamilton Beach
5 Hamilton Beach Rice/Hot Cereal Cooker
Using a rice cooker automatically makes cooking less stressful, because it means there are fewer things that you have to pay attention to (like stopping the rice from boiling over). All you need to do is add rice, water, and press go, and this handy appliance will do all the work for you. It will even keep it warm until serving time when it's finished cooking. But rice cookers aren't just for rice, you can also use them to cook grains, soups, vegetables, oatmeal, and more.
Learn more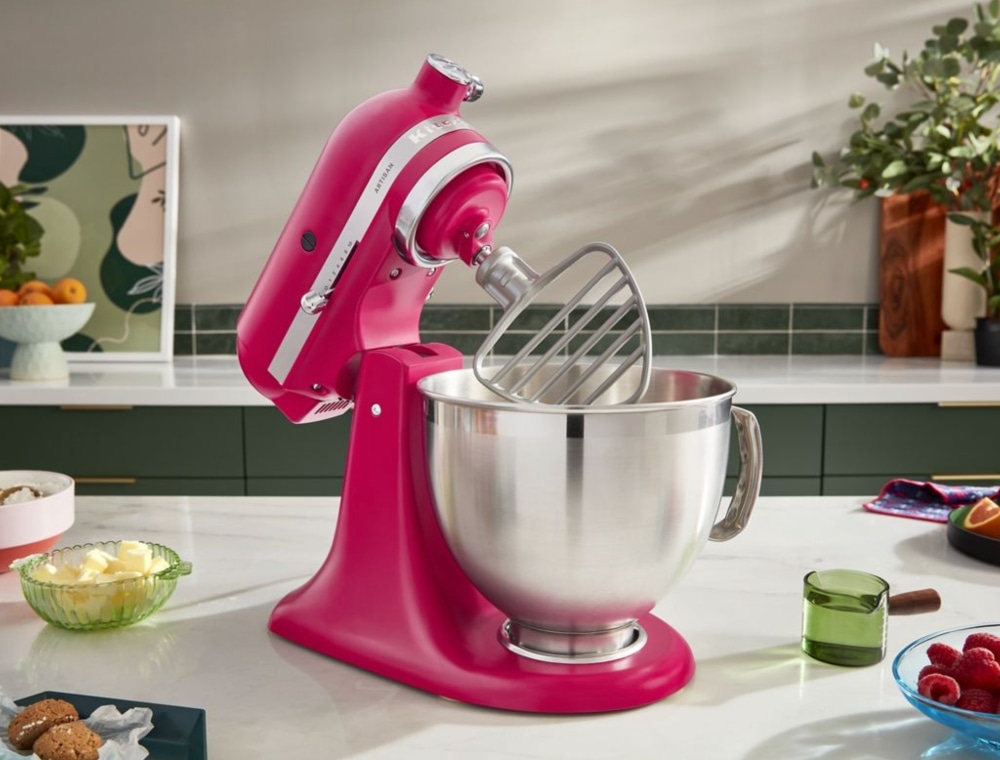 KitchenAid
6 KitchenAid Stand Mixer
Another popular name in the plant-based cooking world is KitchenAid. And that's because the brand is known for its commitment to quality, durability, and efficiency. The initial expense may be high, but ultimately, you're paying for an appliance that will stick with you through many cooking and baking successes. In bright fuschia, this particular mixer comes with two stainless steel bowls, a Flex Edge Beater, a Pastry Beater, a silver dough hook, and more.
Learn more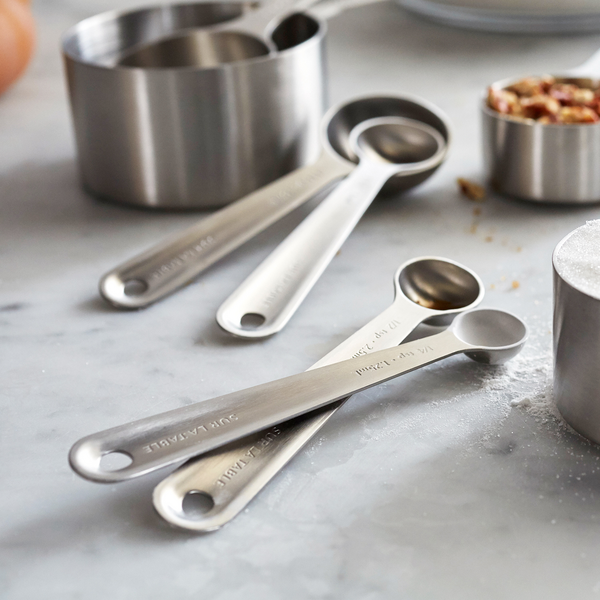 Sur La Table
7 Sur La Table Measuring Cups & Spoons
When following a tricky recipe, it's important to get the measurements right. There's nothing more frustrating than spending ages cooking or baking, only to find that it doesn't taste quite right because there wasn't enough of a certain spice. But by investing in a great set of measuring cups and spoons, like this stainless steel option by Sur La Table, you can make sure you hit the mark every time.
Learn more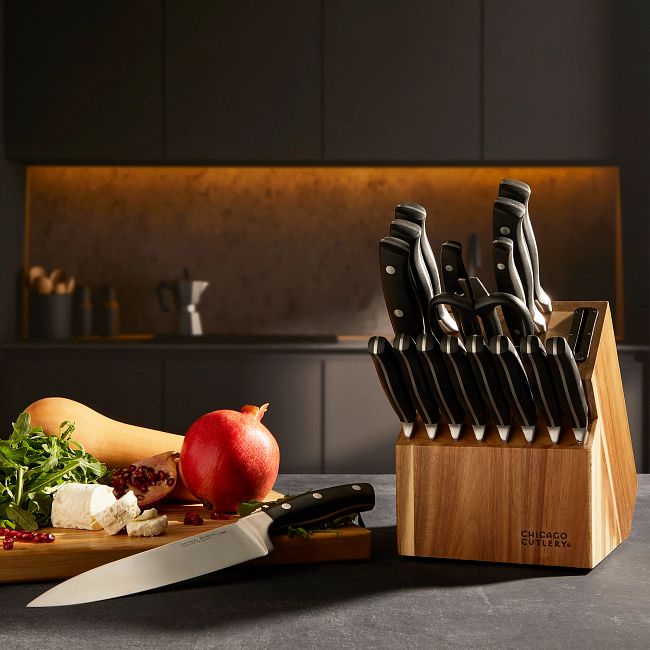 Chicago Cutlery
8 Chicago Cutlery Knife Block Set
Lots of vegan recipes involve slicing and dicing vegetables, and that's a whole lot easier (and much more satisfying) when you have a great set of knives on hand. You can also invest in a knife sharpener, so you get that rewarding feeling of a great clean slice every time you cook.
Learn more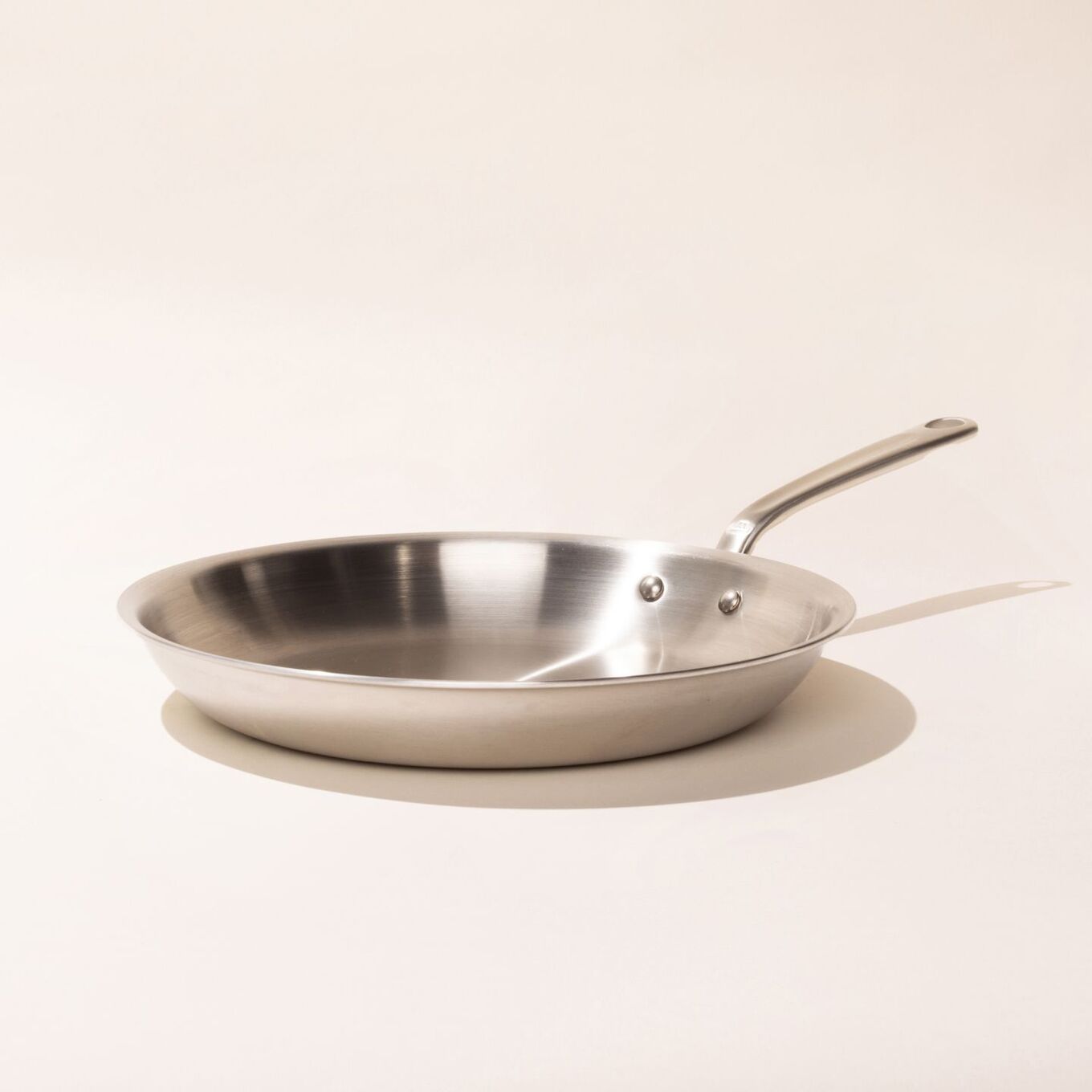 Made-in
9 Made-in Stainless Clad Frying Pan
When you're choosing a new frying pan, a stainless steel option is a great investment. They tend to be more durable, efficient, and long-lasting, too. They are also incredibly effective at distributing heat evenly, resulting in better-tasting food.
Learn more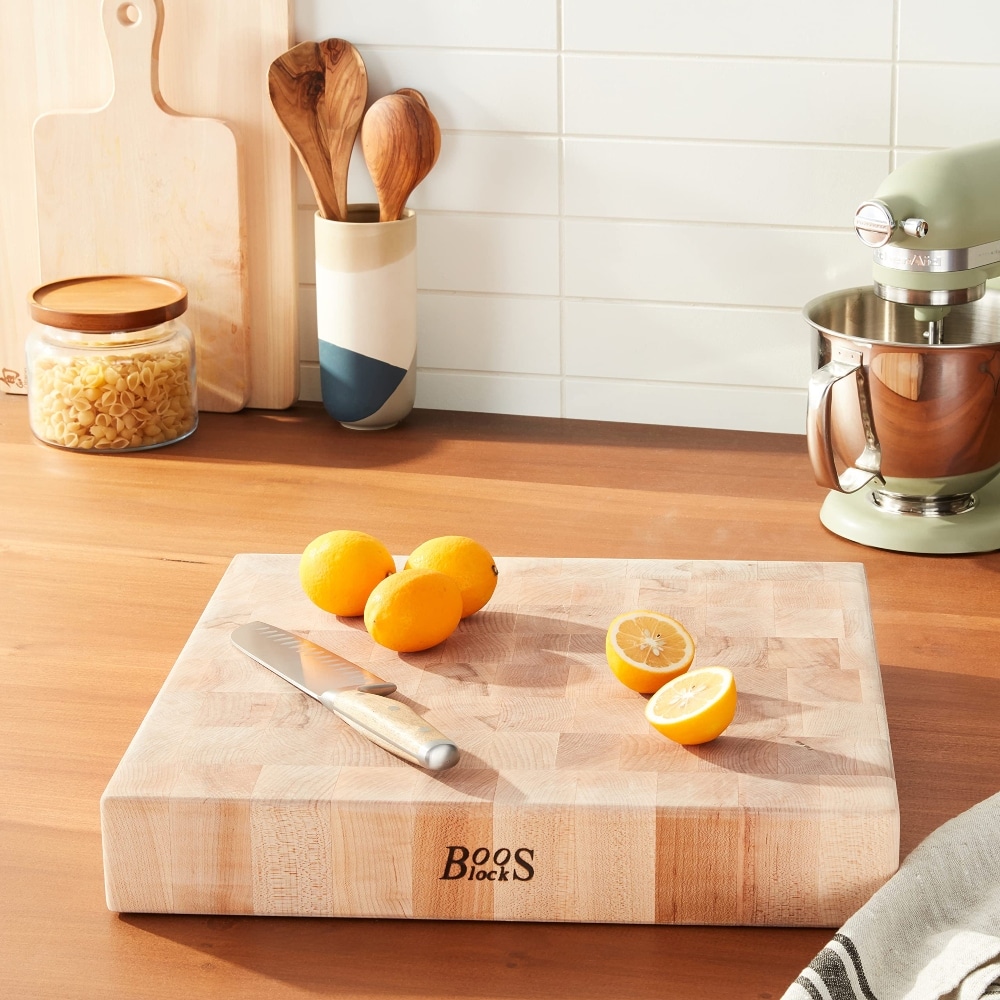 John Boos
10 John Boos Wood Chopping Block
You've got your perfect knife set, and now you need something sturdy and durable to chop all your favorite vegetables on. Enter: this sustainably-sourced, hard maple wood, solid chopping block from John Boos. Just remember to wipe it down after each use, to avoid germs festering away on the surface.
Learn more
Cole & Mason
11 Cole & Mason 16-Jar Herb & Spice Carousel
The key to great flavor, when you're cooking, has to be herbs and spices. Without it, you'll have a boring, unseasoned dish, and nobody wants that. But having to rummage through doors and cupboards to find what you're after is annoying and time-consuming. So to make things easier mid-recipe, invest in a spice and herb carousel, like this one from Cole & Mason, so you can always find the right ingredient quickly.
Learn more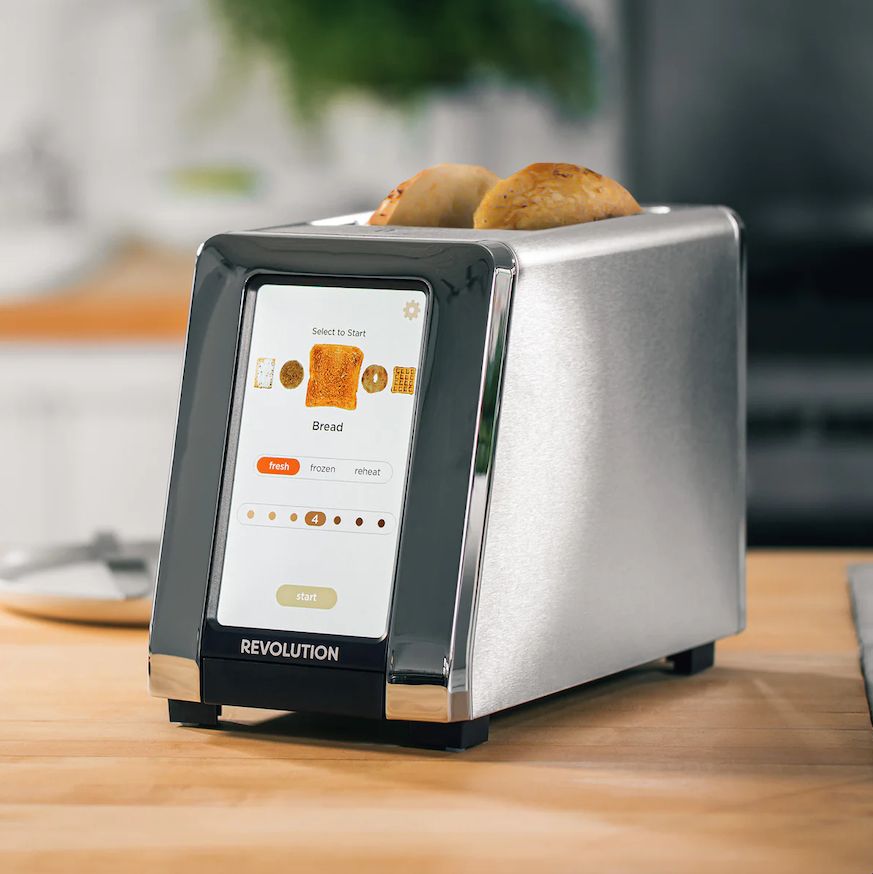 Revolution Cooking
12 Revolution Cooking Smart Toaster
This smart toaster is a kitchen game-changer that combines style and substance seamlessly. Its sleek, modern design is an eye-catcher, but it's not just about looks; this toaster delivers on performance. With its advanced technology, it ensures that your toast, bagels, or waffles are perfectly browned and crispy every time. The customizable settings allow you to achieve your preferred level of toasting, from lightly golden to crisply satisfying. It's not just a toaster; it's a precision tool for breakfast enthusiasts.
Learn more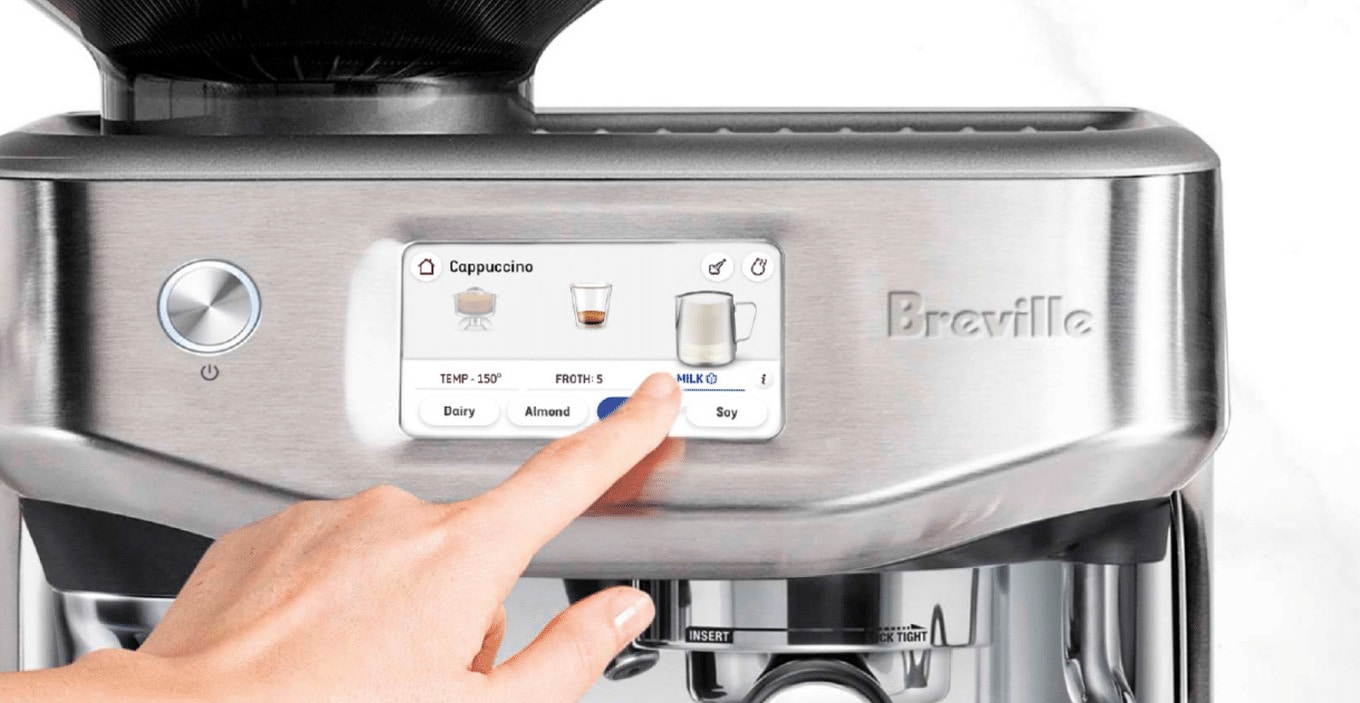 Breville
13 Breville Barista Touch Impress
Espresso machine company Breville responded to changing consumer coffee habits with a new espresso machine that incorporates a vegan milk setting for perfect oat, soy, and almond milk lattes every time. Breville was able to create algorithms that combine the right amount of pressure and air, along with the correct temperature, in order to avoid denaturing proteins in each milk, helping to hold the perfect foam structure.
Learn more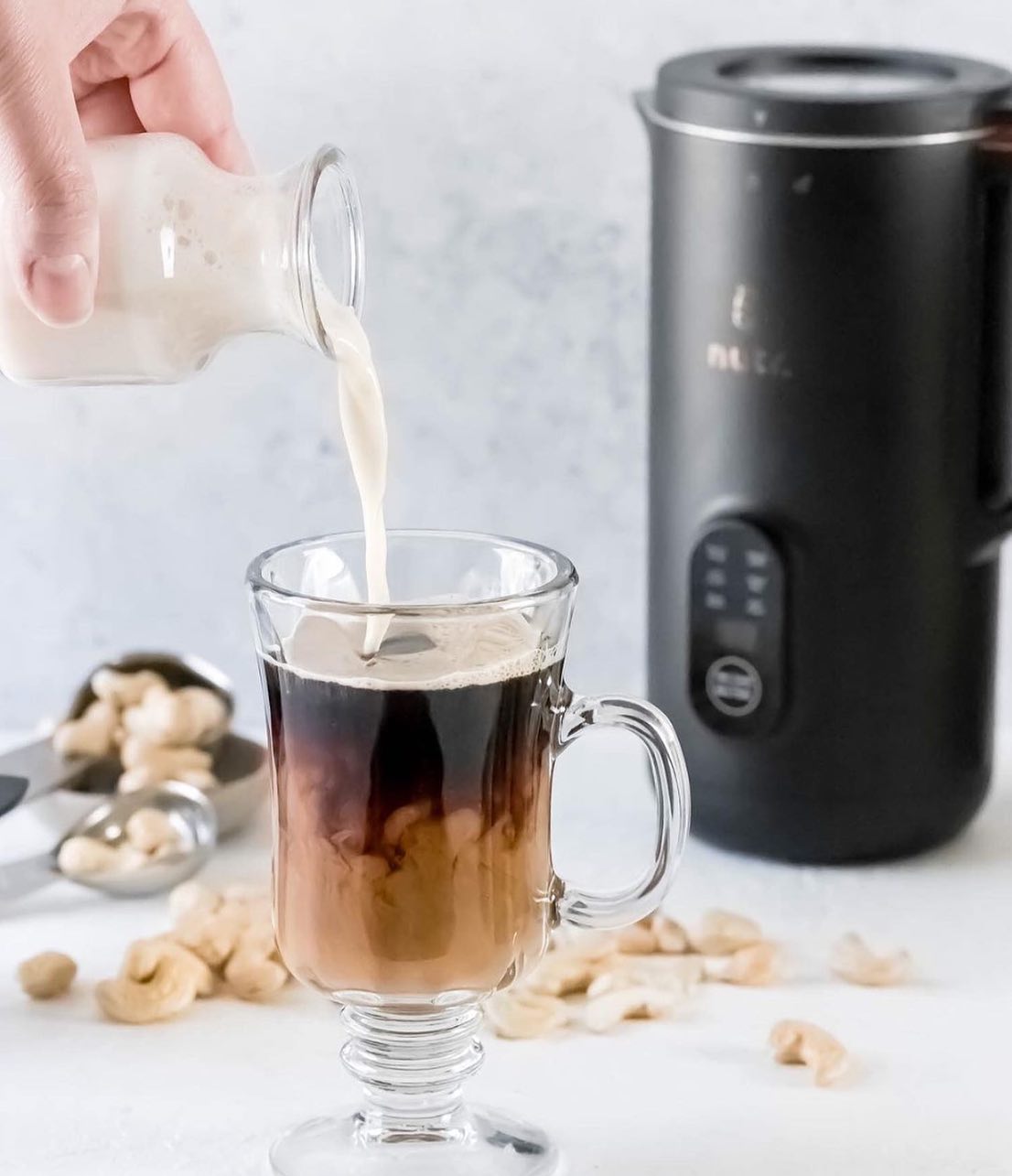 Nutr
14 Nutr Nut Milk Maker
Make your own nut milk in a flash! The Nutr Machine makes a variety of dairy free milks in mere minutes. Think almond, oat, cashew, walnut, soy, coconut, rice, flax, peanut, and more. This compact device is the perfect solution for quickly making hot and cold milk-based beverages, creamers, smoothies, and beyond.
Learn more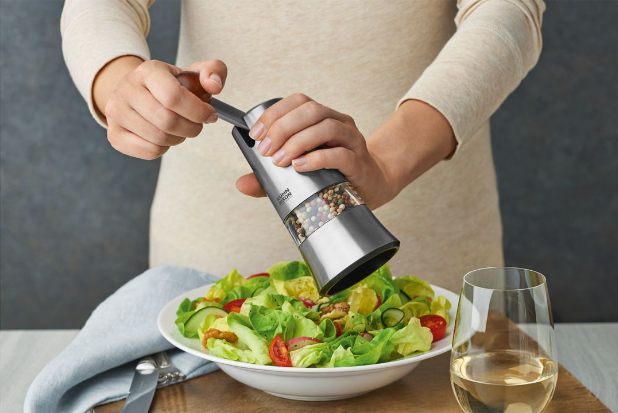 Kuhn Rikon
15 Kuhn Rikon Spice Grinder
Crafted with the utmost attention to quality, this spice grinder is designed for efficiency and ease of use. The ratchet mechanism ensures effortless grinding, allowing you to control the coarseness of your spices with precision. Its durable stainless steel construction not only adds to its longevity but also enhances its aesthetic appeal. Say goodbye to pre-ground spices and hello to the fresh, aromatic flavors that this grinder unlocks.
Learn more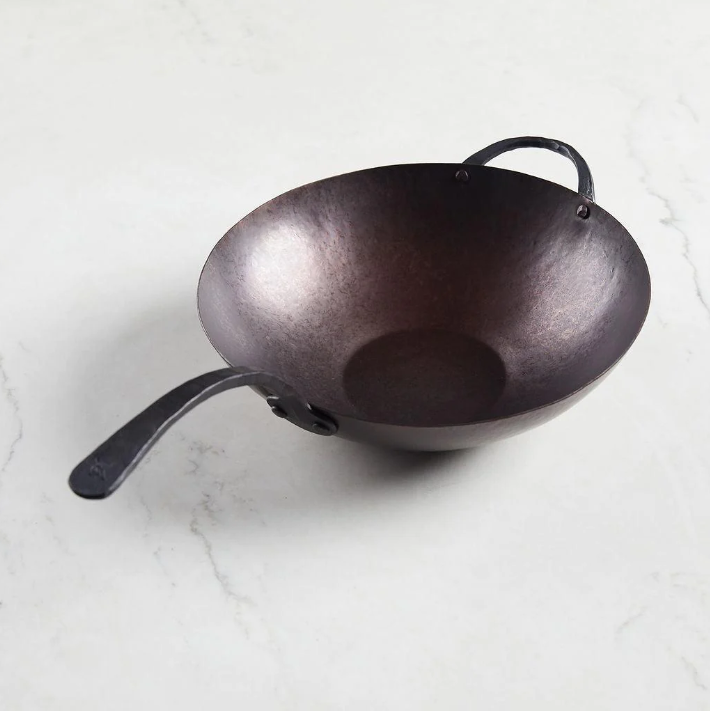 Smithey
16 Smithey Carbon Steel Wok
This wok is a true masterpiece in the world of cookware, combining timeless craftsmanship with modern design. Meticulously handcrafted and seasoned for immediate use, this wok delivers exceptional heat retention and even distribution, essential for achieving authentic Asian stir-fry flavors. Its ergonomic handle and generous cooking surface make it a joy to work with, whether you're a seasoned chef or a home cook exploring new culinary horizons.
Learn More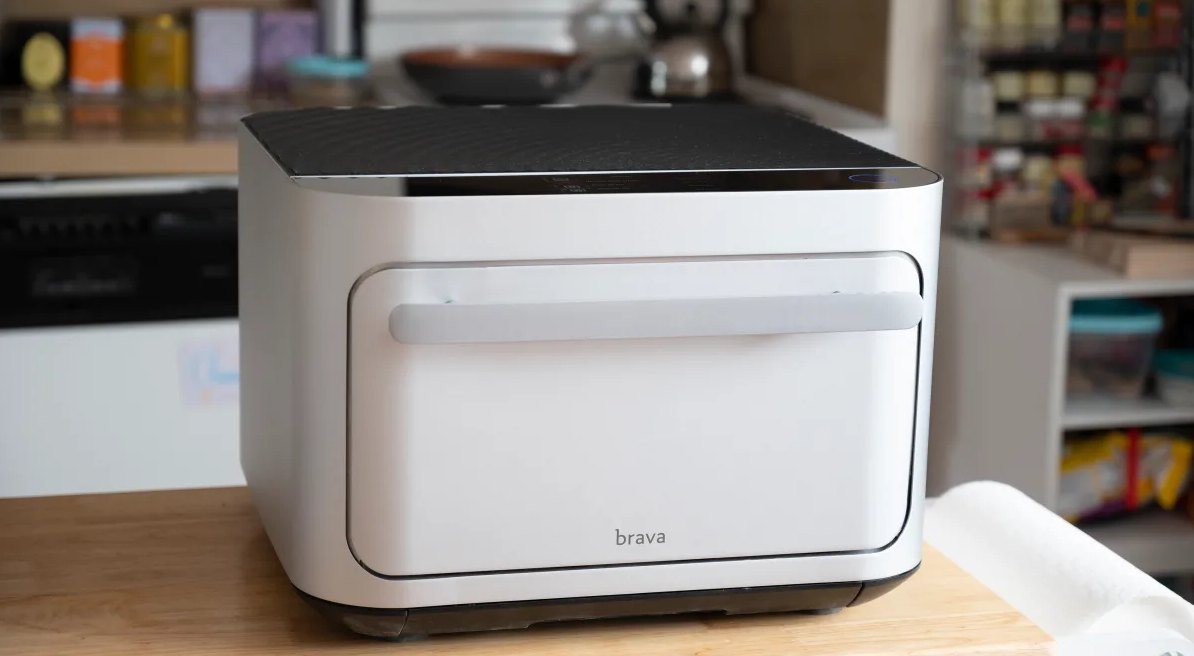 USA Today
17 Brava Smart Oven
The Brava Oven is a culinary innovation that's revolutionizing the way we cook at home. With its cutting-edge technology and sleek design, this smart oven takes the guesswork out of cooking, delivering consistently delicious results. Whether you're a seasoned chef or a kitchen novice, the Brava Oven simplifies meal preparation with its precision cooking methods, from searing and roasting to toasting and baking.
learn more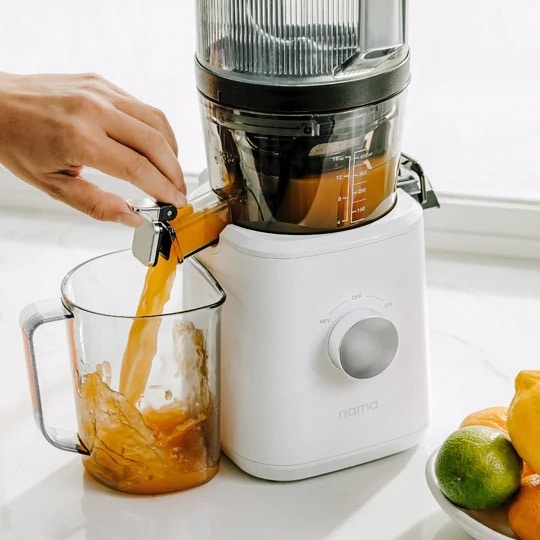 Nama
18 Nama Cold-Press Juicer
This state-of-the-art appliance combines form and function seamlessly, boasting an elegant design that will enhance any kitchen's aesthetics. More importantly, it's a powerhouse when it comes to extracting every drop of goodness from your favorite fruits and vegetables. Whether you're making green juices, fruit blends, or nut milks, this juicer excels in delivering the purest, most flavorful results. With its user-friendly interface and quiet operation, it's a joy to use daily.
learn more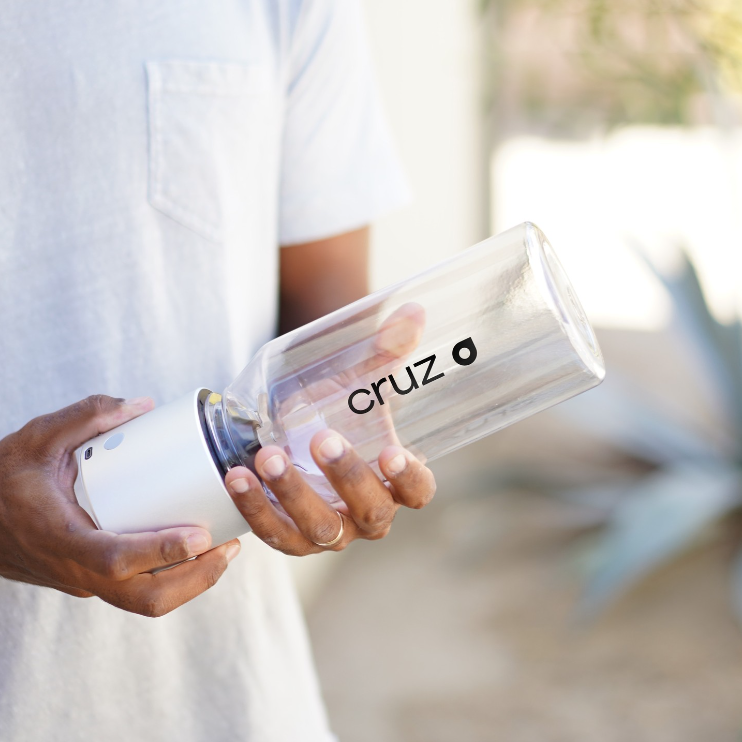 Cruz BlenderCap
19 Cruz BlenderCap Cordless Blender
This cordless, portable blender made by ex-Apple engineers is a clever and practical innovation that simplifies the blending process while preserving the freshness of your ingredients. It's made from metal not plastic and the battery lasts a week, not a day, like most cordless blenders. Just prep your ingredients in your kitchen in the morning, then take it with you to make blended smoothies, shakes, and frozen drinks on-the-go.
Learn more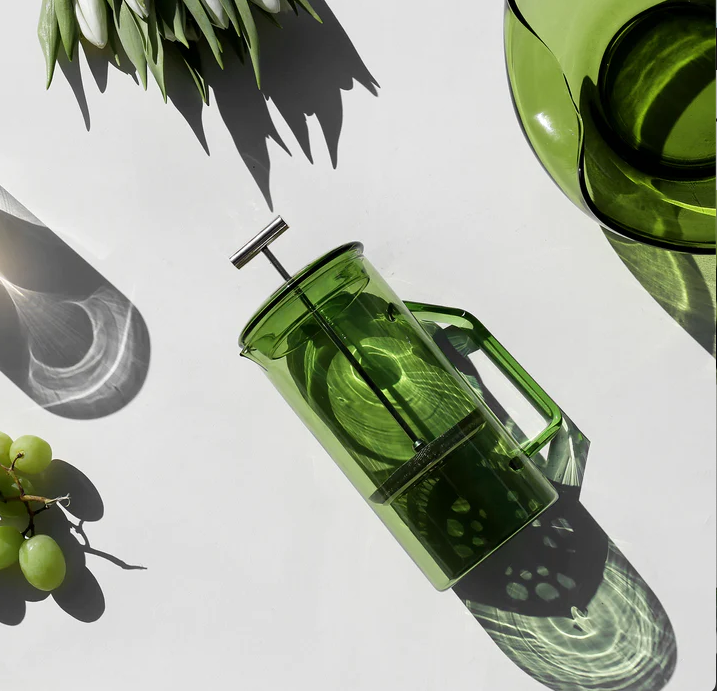 Yield
20 Yield French Press
This Yield Glass French Press is a beautiful marriage of form and function. Crafted with precision and a minimalist aesthetic, this French press redefines your morning coffee ritual. Made from high-quality borosilicate glass and stainless steel, it not only looks stunning but also guarantees durability. The fine-mesh stainless steel filter ensures a smooth and sediment-free brew, while the heat-resistant glass allows you to watch the coffee bloom and deepen in flavor.
learn more
For more on vegan cooking, read:
Here at VegNews, we live and breathe the vegan lifestyle, and only recommend products we feel make our lives amazing. Occasionally, articles may include shopping links where we might earn a small commission. In no way does this effect the editorial integrity of VegNews.