Do you take cream with your coffee, or coffee with your creamer? Perhaps you haven't found the right blend, or your coffee maker is incapable of producing a palatable crema, but either way, you just don't do black coffee. You take your coffee somewhere on the color spectrum of deep brown to light tan, and you need a dairy-free creamer that won't ruin your morning by breaking into an unappealing, curdled mess. We get it.
There are a lot of vegan creamers on the market, but only some stand up to the dairy-based blends that got us hooked on java. Here is everything you need to know to set up your morning cuppa for sweet, creamy, caffeinated success.
What's in vegan creamer?
Just like with dairy-free milk, there are a ton of unique vegan creamer options, and not all are made with the same ingredients. Vegan creamer options parallel the dairy creamer trends—there are sweetened, unsweetened, flavored, half and half, and even vegan keto creamers to choose from. Further, the vast range of vegan creamers also accounts for the variety of their creamy bases. If there's plant milk, we can virtually guarantee it's been used to create a dairy-free creamer. Common creamy bases include oat, soy, almond, coconut, pea, and hemp milk.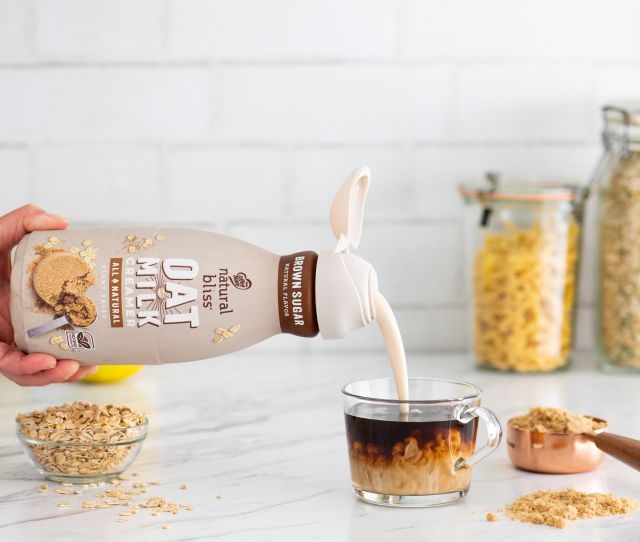 Coffee Mate
It takes more than just plant-based milk to make a creamer creamy. Depending on the brand and style of creamer, you may find added sweeteners (cane sugar; salt; or stabilizers such as lecithin, locust bean gum, gellan gum; and preservatives such as calcium carbonate and potassium citrate). These ingredients help to preserve the texture and shelf life of the product. Vegan or not, creamer isn't a winner when it comes to its nutritional profile, but it's fine when consumed in moderation.
Is dairy-free creamer vegan?
Not all dairy-free creamers are created equal—not by a long shot. In fact, some dairy-free creamers aren't even vegan. Before the plant-based trend really took off, it wasn't uncommon to find creamers (particularly the powdered varieties) with a non-dairy label. Under the FDA, non-dairy products can contain certain dairy components, such as casein. So if you see a tub of powdered non-dairy creamer in the store, scan the ingredient label before you buy it. Keep an eye out for "sodium caseinate."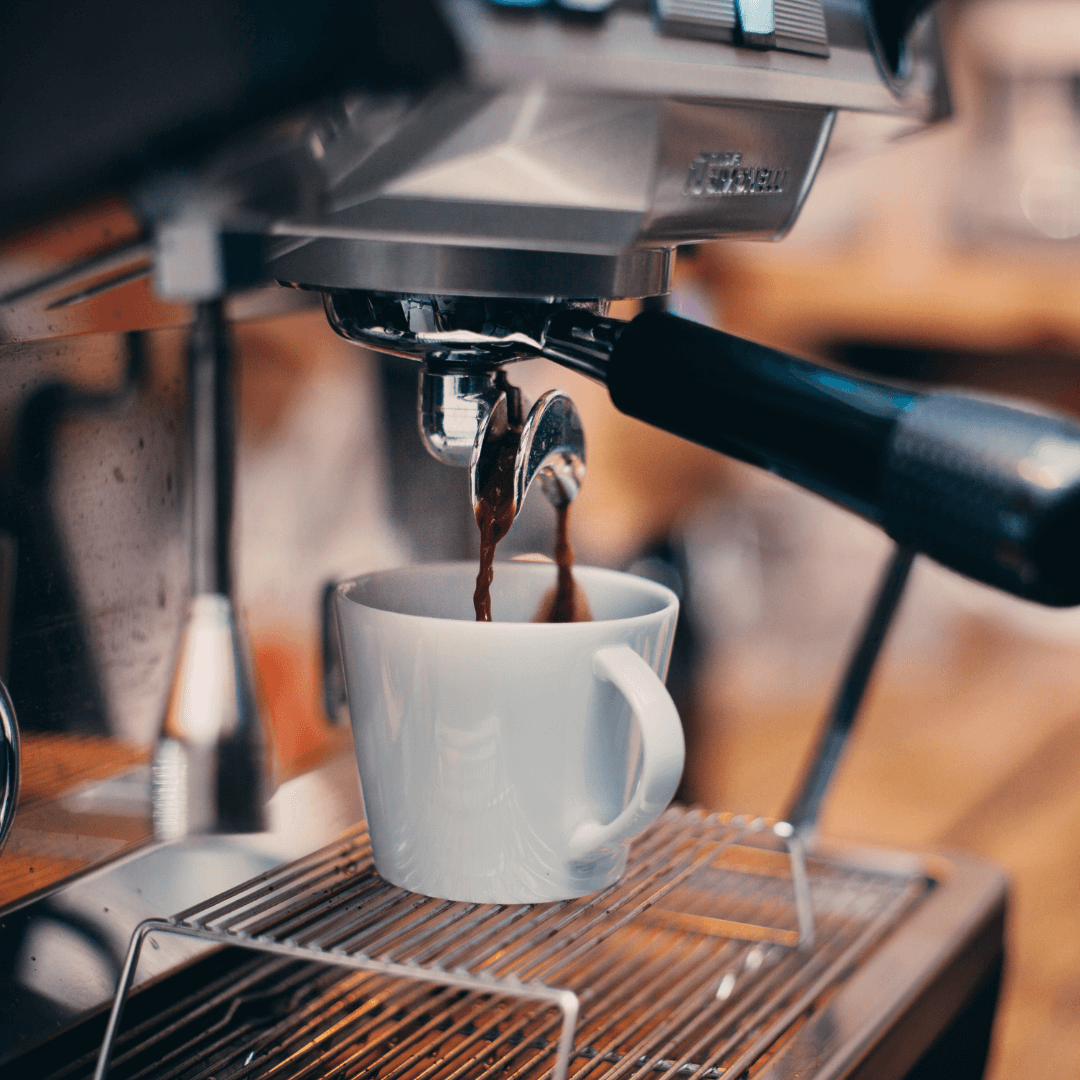 Canva
Lactose-free is another deceiving term since lactose-free creamer still contains dairy. Enzymes (lactase) are added to the product to break down the lactose sugar found in cow's milk. This term is most often found on liquid creamers, so if you see a product with just a lactose-free label, you can assume with 99-percent certainty that it is not vegan and contains dairy.
In short, not all non-dairy creamers are vegan. Be wary of the powdered options and lactose-free labels, and you should be in the clear.
15 vegan creamers to try
Looking for a non-dairy creamer? Give these brands a try when you're looking for something new.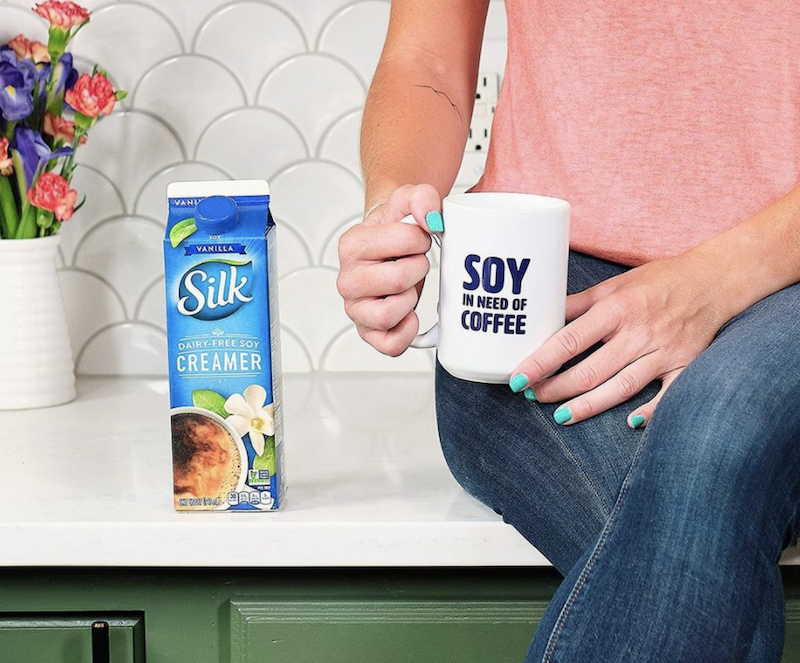 Silk
1 Silk
There is an undetectable difference between this non-dairy creamer and our former favorite dairy creamer. If you're looking for the same sweet taste that explodes into a beautiful creamer cloud the instant it hits your coffee, look no further. Silk is it. The company makes creamers in soy, almond, oat, and half and half. We love the latter two for their rich creaminess.
FIND IT HERE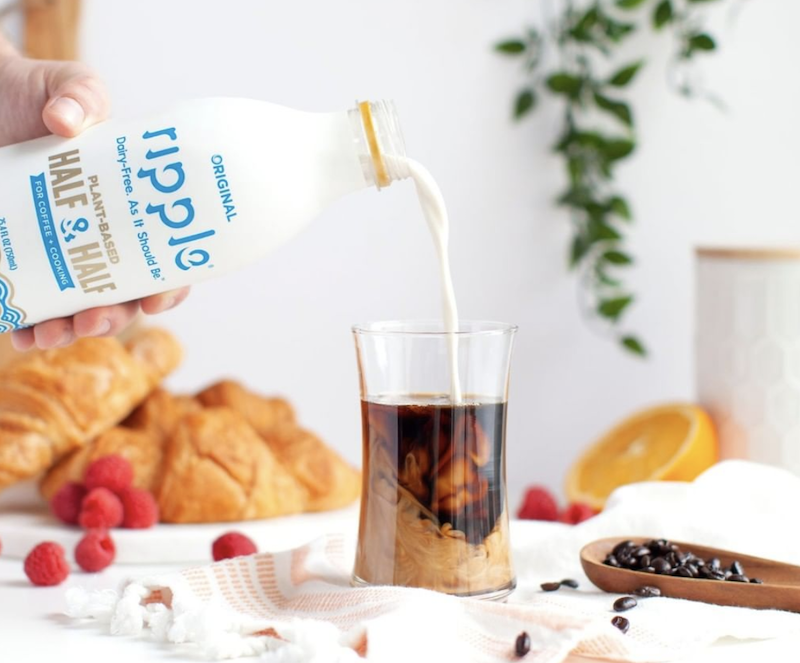 Ripple
2 Ripple
Looking for something creamy without the sugar? Ripple's half and half answers the call. This pea protein-based creamer is stable and completely sugar-free, providing a milky cloud of cozy that lets the flavor of the coffee (or tea) shine. This product is also fabulous in both sweet and savory recipes that call for dairy-based half and half.
FIND IT HERE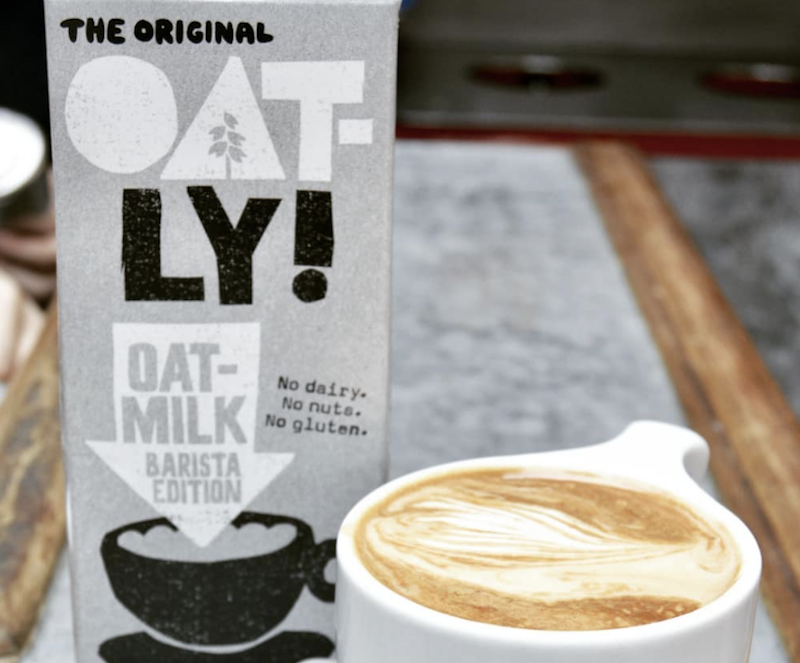 Oatly
3 Oatly
While this product isn't marketed as a creamer, it gets the job done. Oatly's barista blend isn't just for coffee artists—the creamy concoction that makes our favorite lattes also works wonders in our home-brewed coffee. And by home-brewed, we mean we pressed a button on our clunky six-year-old coffee maker.
FIND IT HERE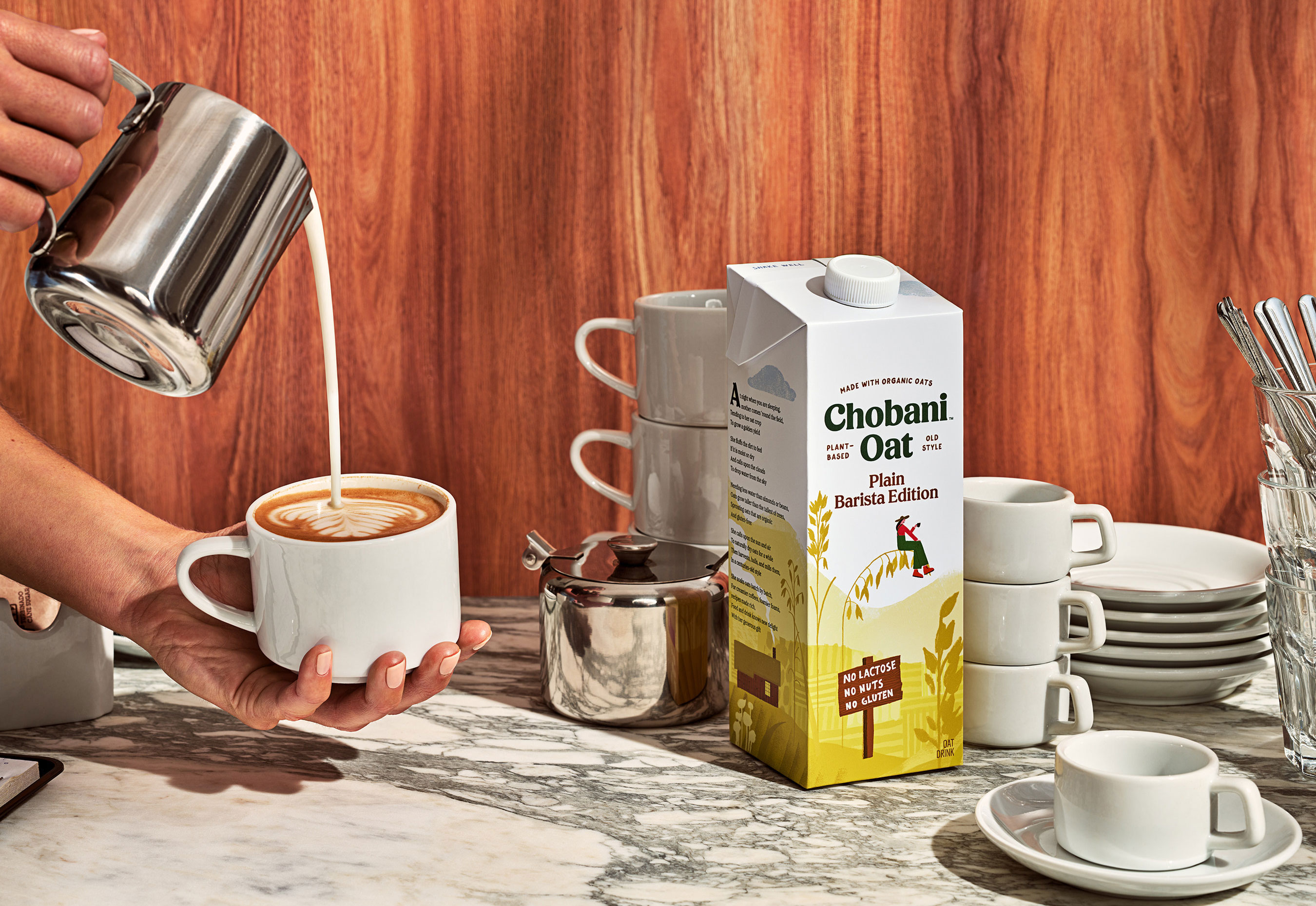 Chobani
4 Chobani
The Chobani company has proved that it can produce fabulous products with its oat-based yogurts and creamers—there's no need to continue with cow's milk. The Original Oat keeps our coffee and tea light and sweet year-round, but when the holidays roll around, we change it up with the Pumpkin Spice Oat creamer.
FIND IT HERE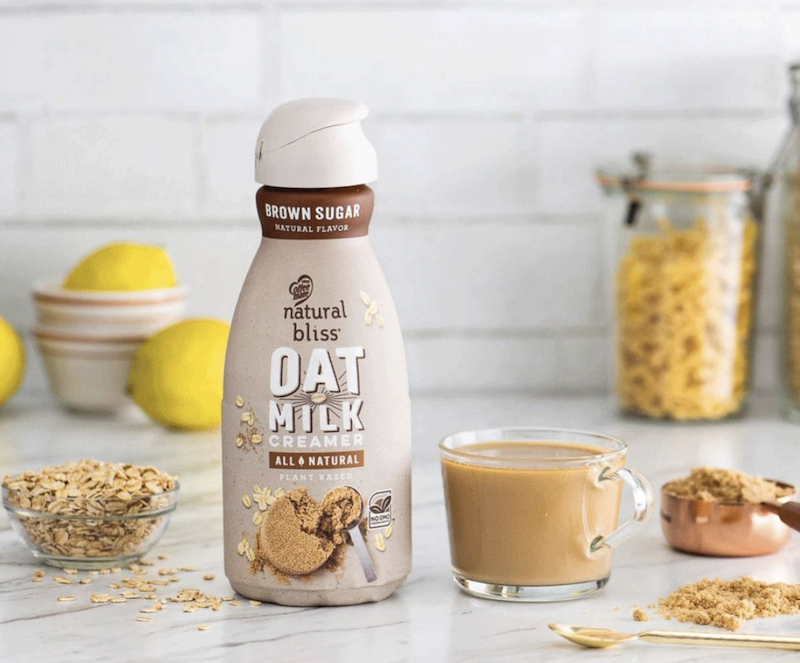 Coffee Mate
5 Coffee Mate
Those who live by Coffee Mate's inventive flavors don't have to break their creamer addiction when they go vegan. The brand's line of plant-based creamers—in almond, coconut, and oat—provide an easy swap. Flavors mimic the dairy-based versions with simple varieties like vanilla and sweet crème to more indulgent options such as Brown Sugar Oat and pumpkin spice.
FIND IT HERE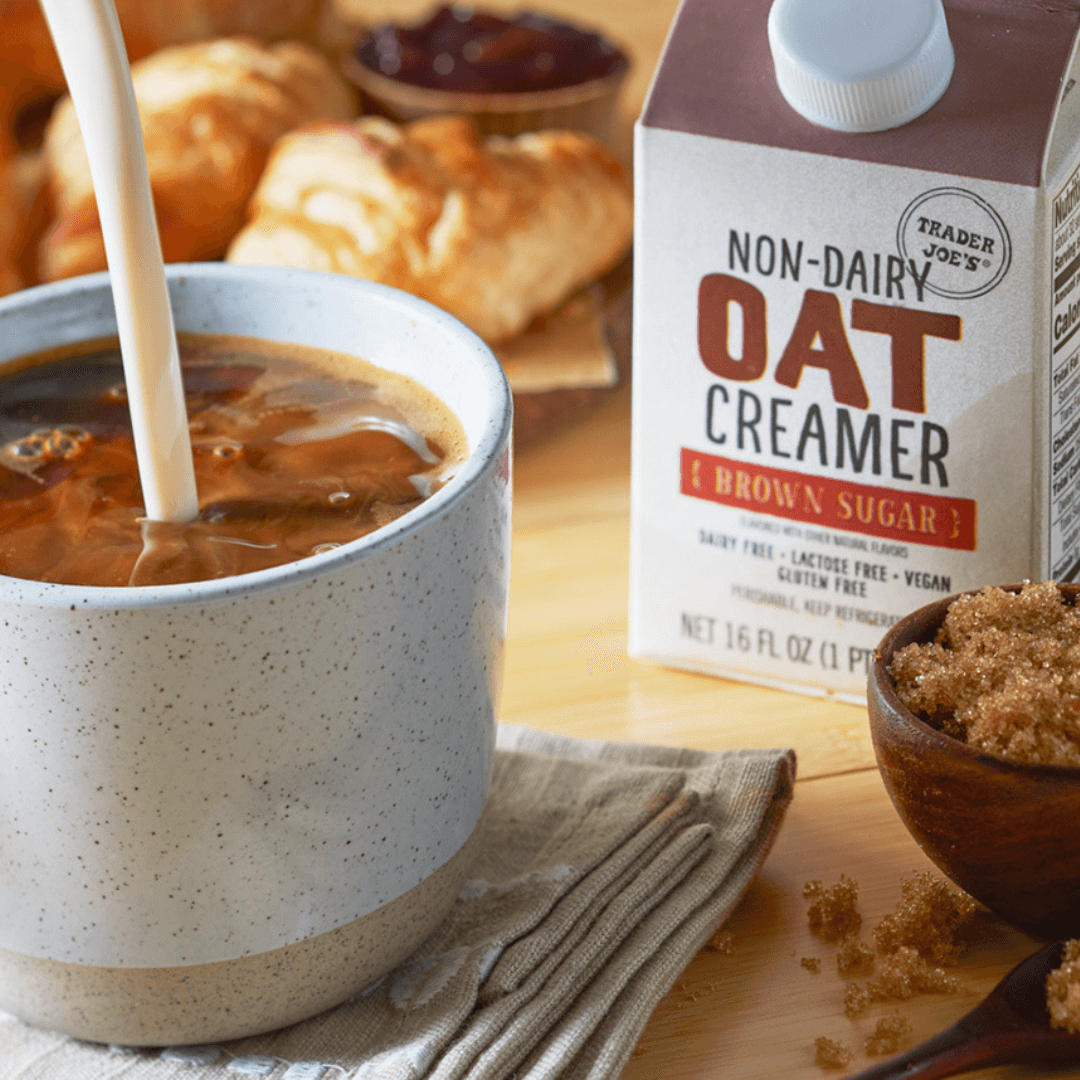 Trader Joe's
6 Trader Joe's
Trader Joe's may have broken our hearts when it discontinued the soy creamer, but its coconut-based creamer and brown sugar-flavored Non-Dairy Oat Creamer are welcome in our fridge. The cult-favorite chain is also known for launching a lot of seasonal flavors, such as its Cocoa Peppermint-flavored almond creamer, which comes out around December.
FIND IT HERE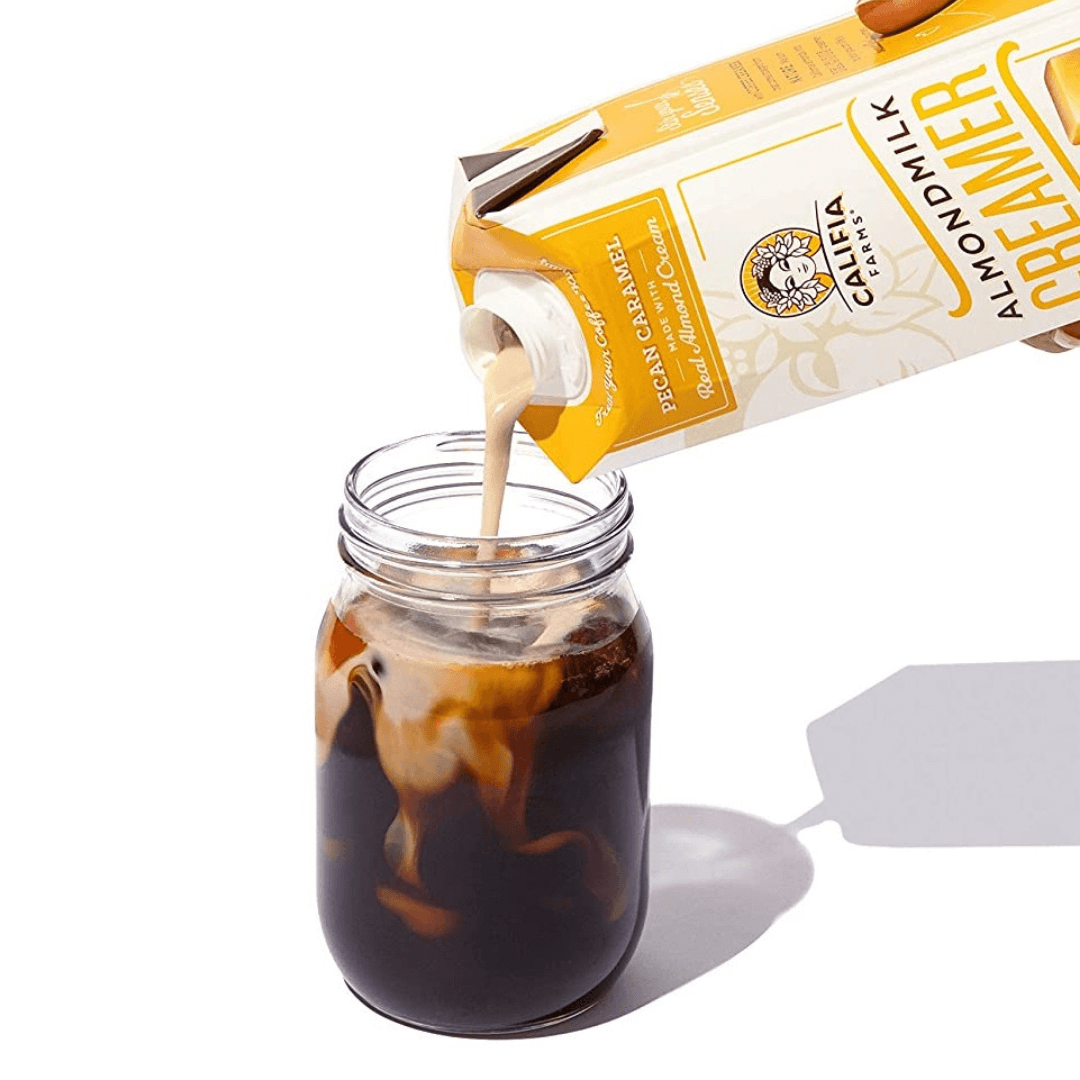 Califia Farms
7 Califia Farms
We're big fans of variety, and Califia Farms is delivering. Its oat-based creamers come in classic flavors like unsweetened, vanilla, and hazelnut, as well as the unique mint chip. The Iced Cafe Mixer range, which is intended to be used for iced coffee, is a blend of oat and almond milk.
FIND IT HERE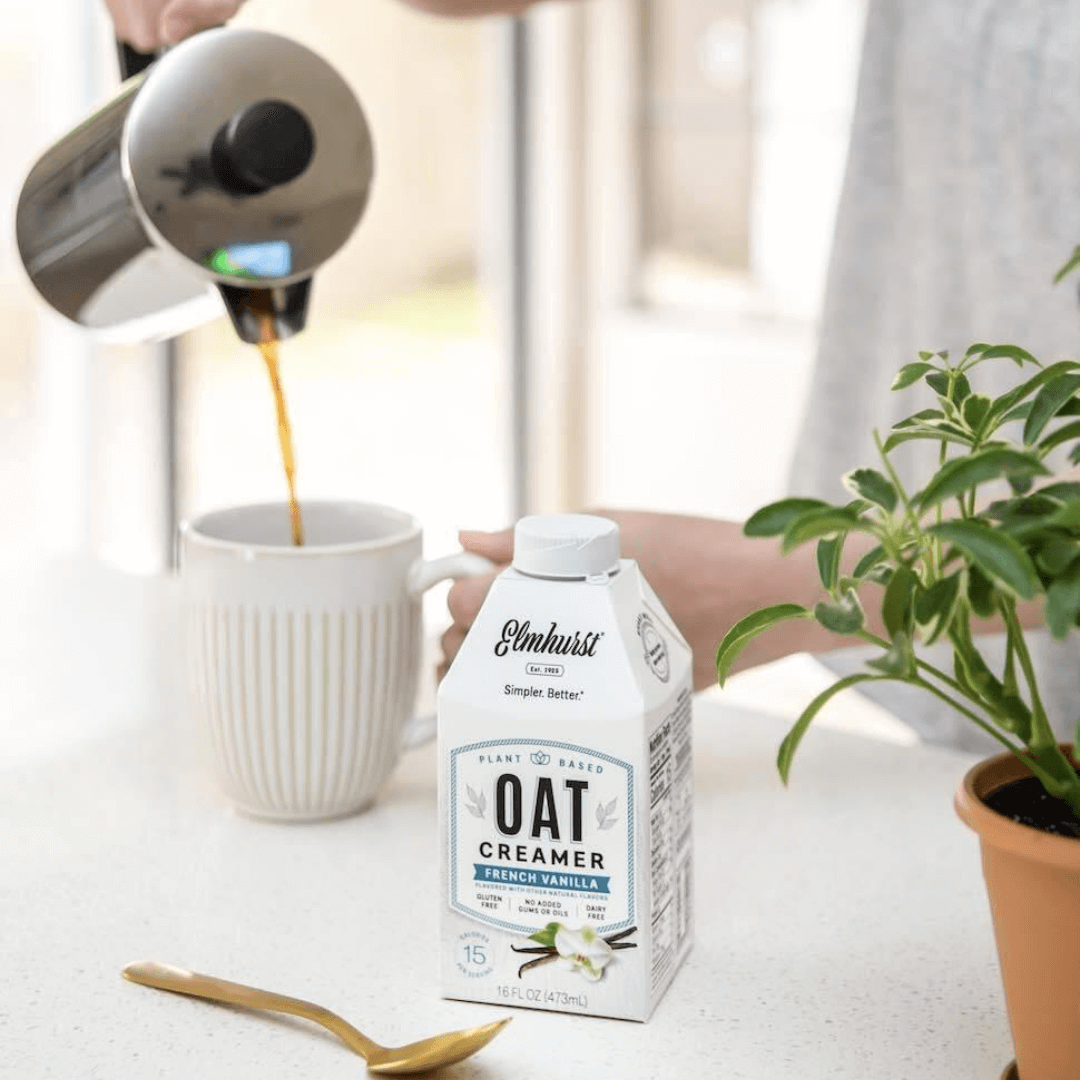 Elmhurst 1925
8 Elmhurst 1925
This former dairy brand doesn't add gums or emulsifiers to its products, which are used to thicken many plant-based milks, but may cause upset in people with a sensitive stomach. Its oat-based coffee creamers come in the flavors Pistachio Crème, Caramel Macchiato, and chai. Elmhurst also makes a range of three barista-style oat milks made from pistachios, oats, and almonds.
FIND IT HERE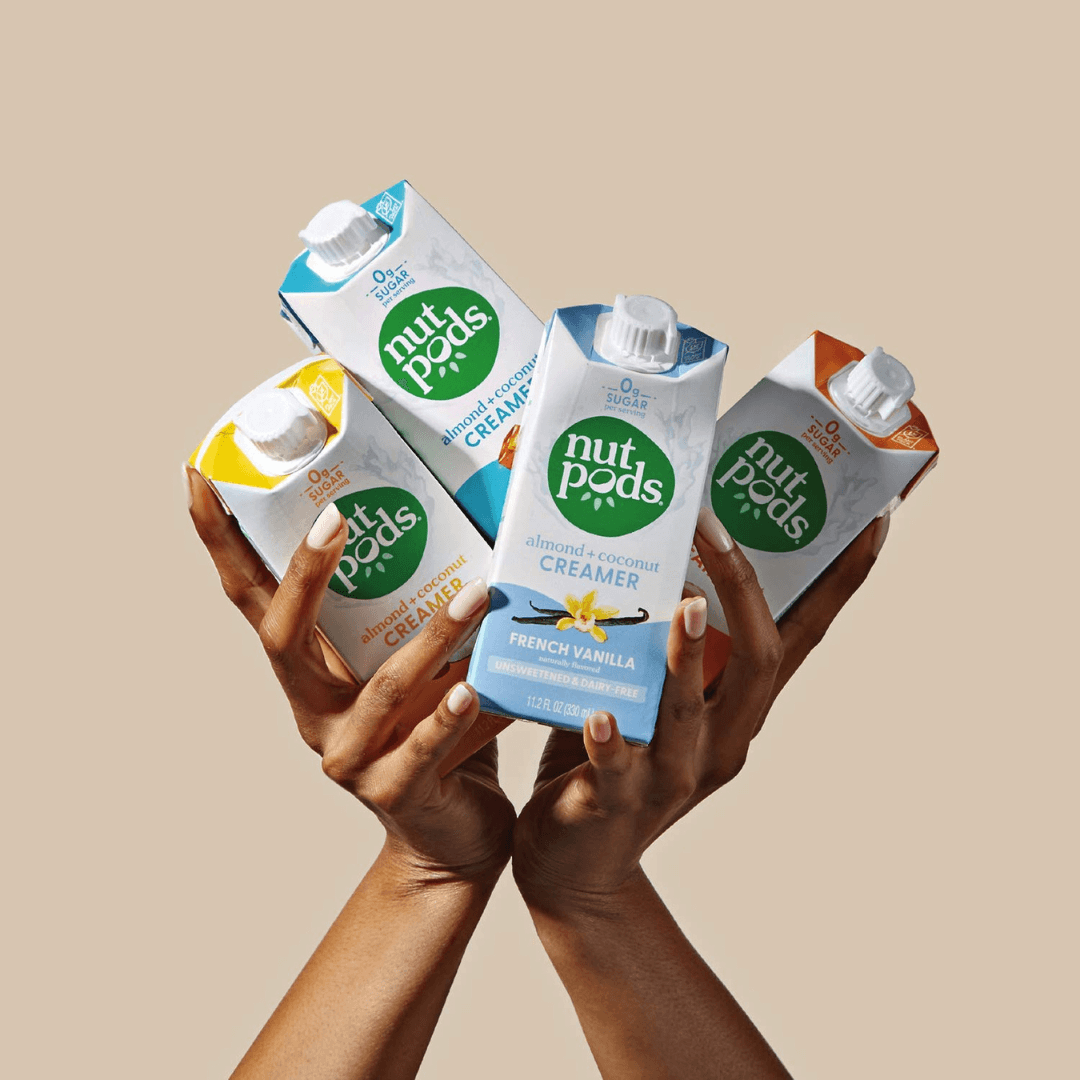 Nutpods
9 Nutpods
All of Nutpods' products are designed to be used with coffee or tea. The brand's creamer range features several unique flavors, such as Toasted Marshmallow, Cookie Butter, and Cinnamon Swirl. They also make oat milk for baristas, which was made to have a thick, creamy froth that you can use on lattes or just your regular ol' cup of coffee.
FIND IT HERE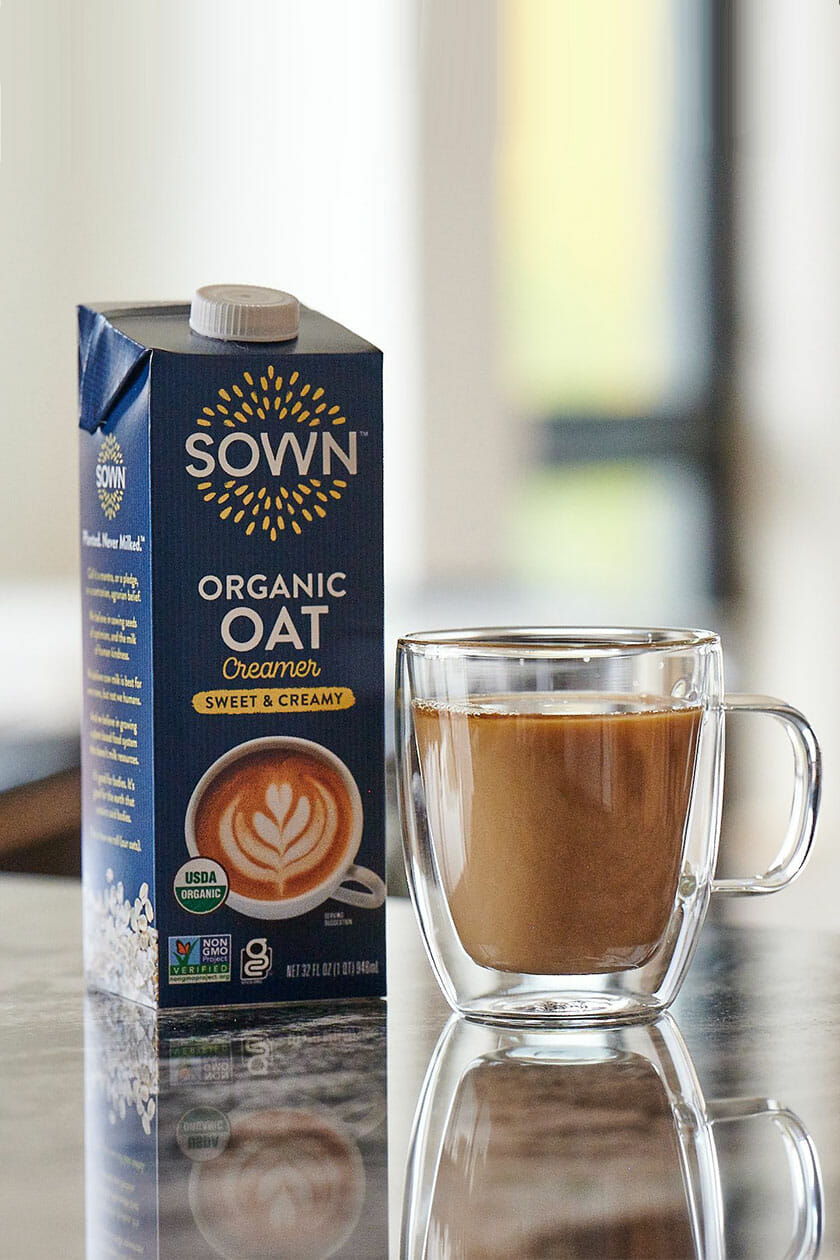 Sown
10 Sown
This ultra-smooth and creamy oat-based coffee creamer is like no other. With a perfect, velvety texture that effortlessly melds with the bitter notes of espresso (and never separates in our cup), it makes for a dreamy cup of joe. Want some added decadence? Go for the Sweet & Creamy variety.
Find it here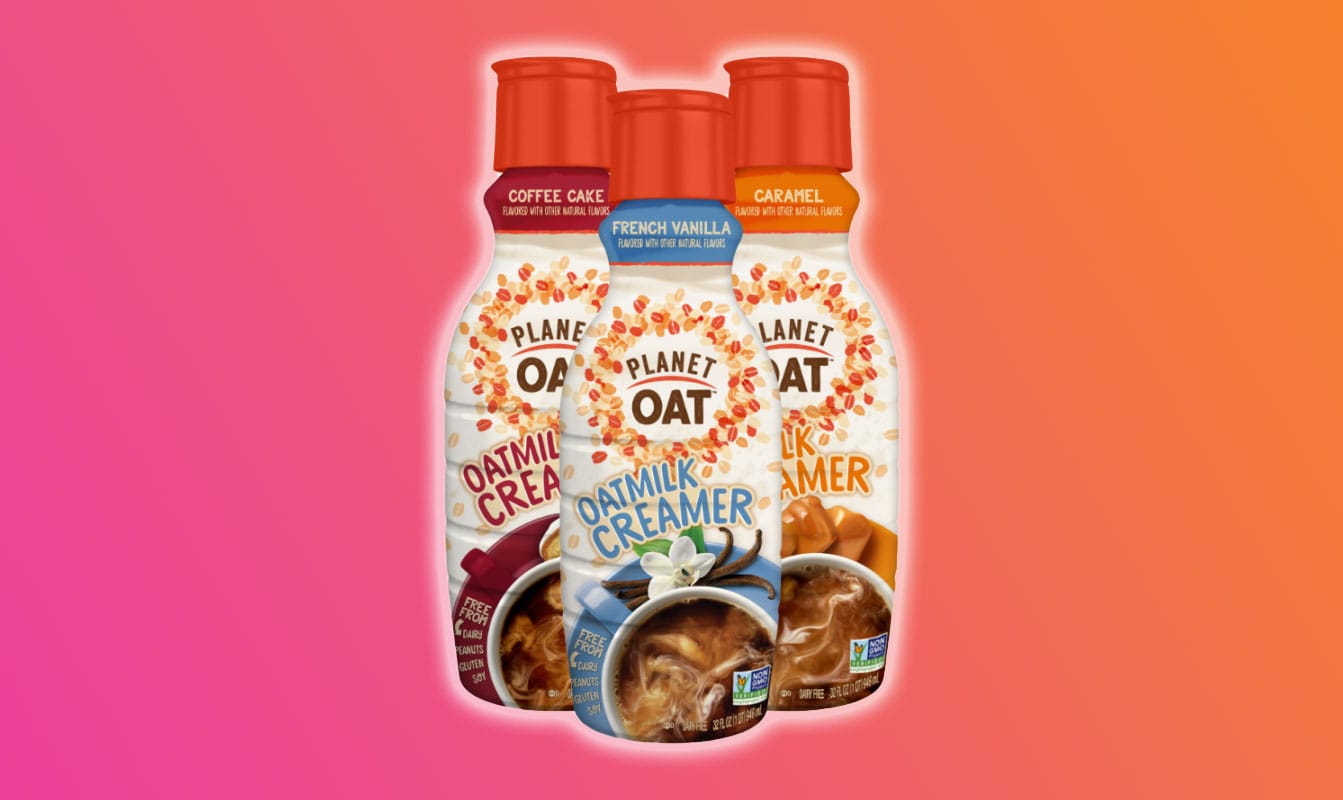 Planet Oat
11 Planet Oat
Flavors such as French Vanilla, Caramel, Sweet Créme, and Coffee Cake (count us in) make that morning coffee hour better than ever. Planet Oat, the oat milk supplier to Dunkin' Donuts, has rapidly expanded it's dairy-free offerings over the past 3 years to include frozen desserts as well as it's beloved oat milks and creamers.
find it here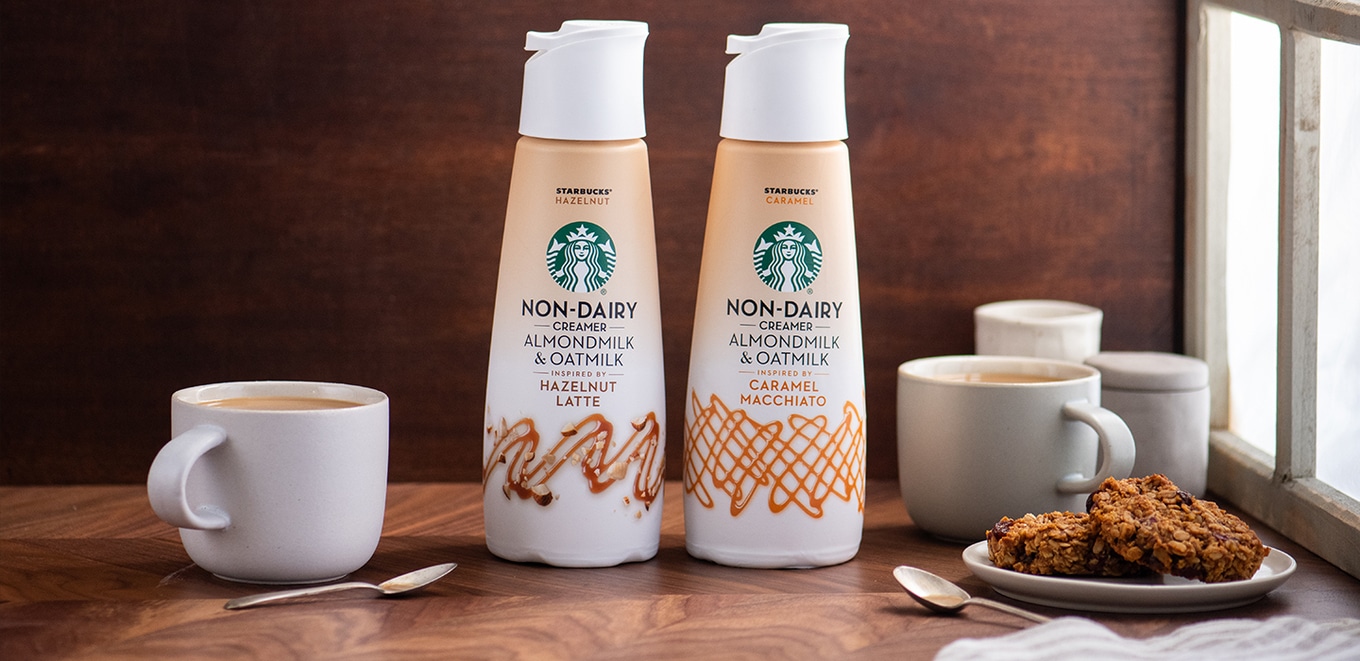 12 Starbucks
This beloved chain might still be lacking in the vegan PSL department, but it's creamers are certainly not when it comes to dairy-free options (in fact the non-dairy pumpkin spice latte creamer is totally vegan). A blend of almond and oat forms the base of its vegan creamers, aptly flavored after the coffee chain's beloved drinks (think caramel macchiato and hazelnut latte).
Find it here
PKN
13 PKN
Tired of all the oat, soy, and almond creamers? Swap them for this no added sugar, pecan-based creamer. Simple ingredients and the richness of the naturally-occurring fats in pecans ( that are home-grown and sourced in the state of Texas where PKN is based) nicely compliment a hot cup of coffee or tea.
Find it here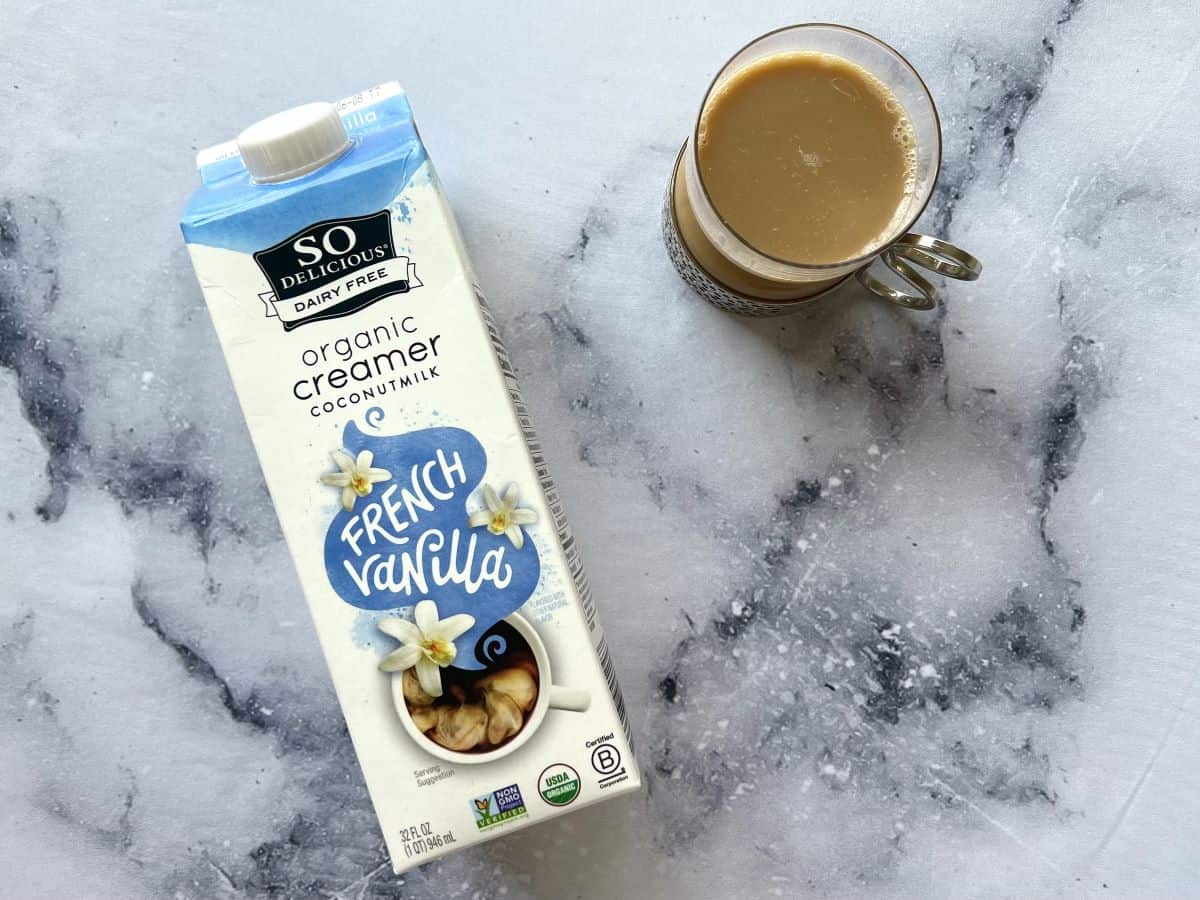 Vegan in the Freezer
14 So Delicious
This longtime favorite vegan brand knows it's way around non-dairy products, and these sweet and creamy coffee creamers are no exception. Offered in two simple flavors: French Vanilla and Sweet & Creamy, these coconut-based coffee additions are perfectly smooth and well-balanced.
Find it here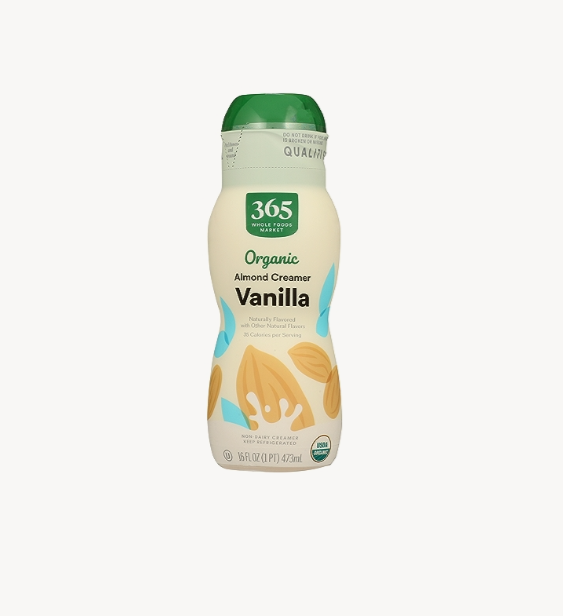 Whole Foods
15 Whole Foods 365 Brand
This budget-friendly, Whole Foods Market name brand product is a great staple to reach for on your next Whole Foods run. Made with simple almond milk ingredients and with a classic velvety smooth creamer consistency, you'll be pleased with the results when you pour this into your iced coffee or buzzy cold brew.
Find it here
For more vegan shopping guides, read: 
Here at VegNews, we live and breathe the vegan lifestyle, and only recommend products we feel make our lives amazing. Occasionally, articles may include shopping links where we might earn a small commission. In no way does this effect the editorial integrity of VegNews.