Yogurt is the rushed breakfaster's best friend: just mix it with a little bit of granola or pair it with a piece of fresh fruit and you're good to go. It's also a versatile ingredient that belongs in smoothies just as much as it does in a tangy tzatziki sauce. If you're on the hunt for vegan yogurt, then look no further. We've scoured stores to find 24 options from different brands.
What is vegan yogurt?
Vegan yogurt is made from plant-based sources such as soy, coconut, oat, and cashews instead of dairy products. They come in a variety of textures such as regular, Greek, French, and kefir-style probiotic drinks, as well as flavors. In recent years, the vegan yogurt section of grocery stores has seen a lot of movement thanks to the emergence of startups, grocery store brands, and vegan options from big names in the dairy yogurt world, like Yoplait and Chobani.
A mix of reasons is driving the sudden influx of dairy-free yogurt. A growing body of market research indicates that consumers are gravitating towards plant-based alternatives primarily for taste, followed by health reasons. Sustainability is another key driver, as dairy is an emissions-heavy, resource-hungry industry that is contributing to the climate crisis. Fewer people dabble with plant-based products for ethical reasons, such as the treatment of farm animals.
Is vegan yogurt healthier?
Since ancient history, yogurt has been used as a method of preserving milk and as a key ingredient in Mediterranean cuisine.
The earliest historical reference to yogurt as a health food is found in Indian Ayurvedic scripts from around 6000 BC, and it has continued to hold a reputation as a good-for-you food throughout the centuries. But it wasn't until the early 20th century that a Bulgarian medical student named Stamen Grigorov attributed this to lactic acid bacteria.
Like the dairy-based variety, most vegan yogurts are fermented using live-active cultures that have a positive effect on your gut, and some of these are similar to the types of bacterial strains used to make dairy yogurt. They help feed your gut microbiota, the name of the collective trillions of "good bacteria" that reside in your digestive system.
But, is dairy-free yogurt healthier overall? Not always. Depending on what it's made from, your vegan yogurt could be high in saturated fat, high in sugar, low in protein, or a combination of all three.
"The biggest unhealthy culprit in plant-based yogurt is added sugar," Kelsey Lorencz, RDN, tells VegNews. "The American Heart Association recommends keeping added sugar to less than 36 grams per day for men and 25 grams per day for women. One serving of vegan yogurt can have over 10 grams of added sugars, making it hard to stay within the recommended limits."
Another ingredient to watch out for is coconut, which gives dairy-free yogurt a creamy consistency. "Studies have found that the saturated fat in coconut oil raises low-density lipoprotein (LDL) cholesterol less than saturated fat from butter and other dairy sources, but it still raises LDL cholesterol and may not be the best choice for a heart-healthy diet," explains Lorencz.
"Look for plant-based yogurts that use unsaturated fats and natural or low-calorie sweeteners such as stevia or monk fruit instead of saturated fat and added sugars," says Lorencz. Enjoy coconut-based yogurt in moderation and try yogurts made from oat, soy, cashews, or other ingredients.
The best vegan yogurts to add to your shopping cart
We love keeping these vegan yogurts on hand for snacking, baking, cooking, and an easy vegan breakfast of course.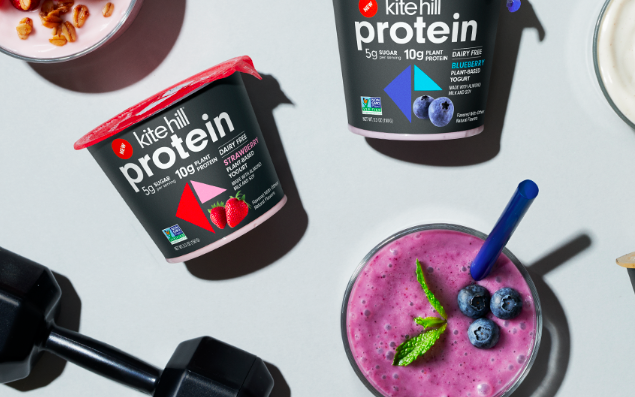 Kite Hill
1 Kite Hill
With an unbelievably creamy almond milk base in Greek, regular, and protein varieties, Kite Hill's non-dairy offerings make for a great start to any day. The regular variety has seven flavors to choose from, including peach, key lime, and vanilla.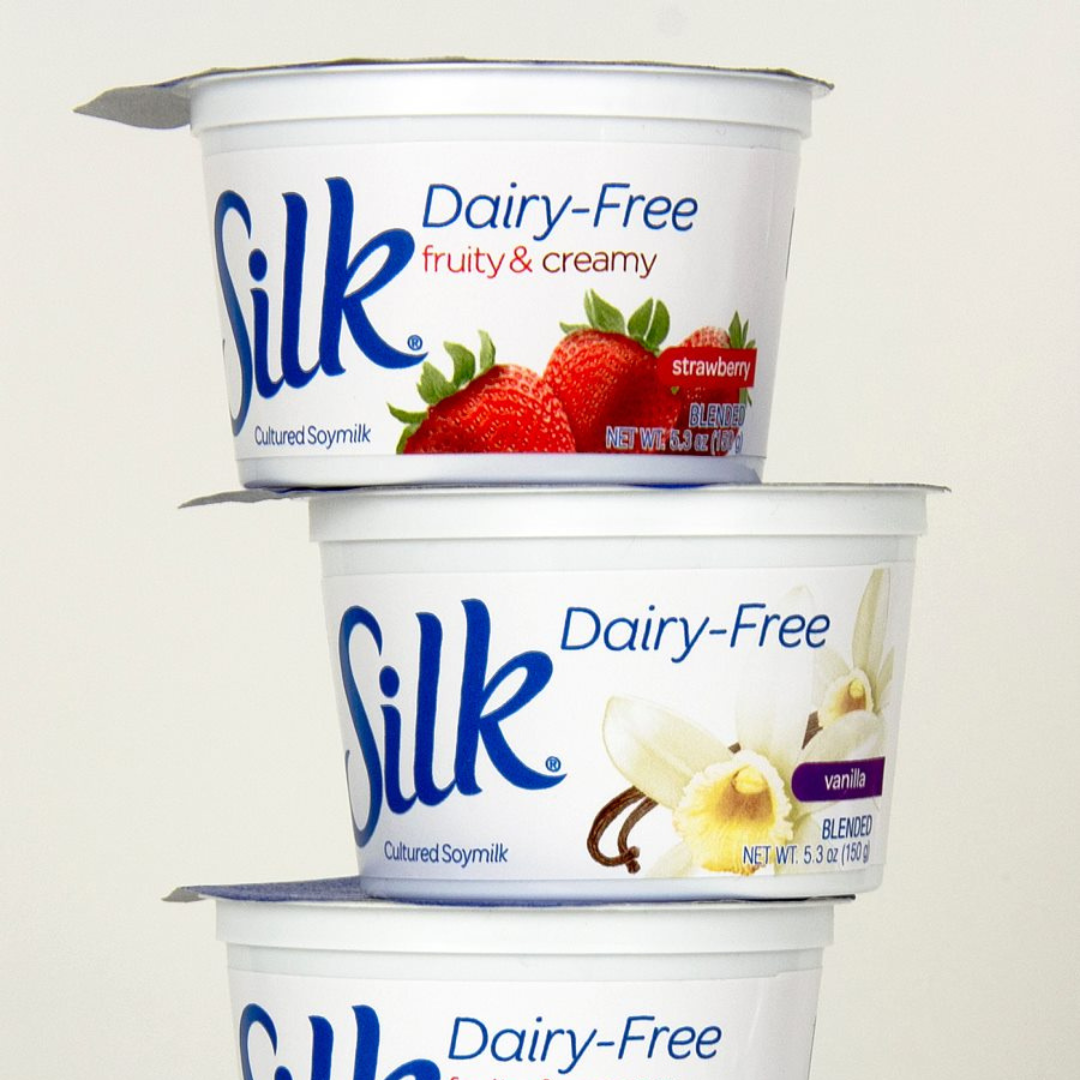 Silk
2 Silk
You'll find almond, oat, soy, and coconut-based Greek-style yogurts from this dairy-free brand, which won Best Vegan Yogurt in the 2022 VegNews Veggie Awards.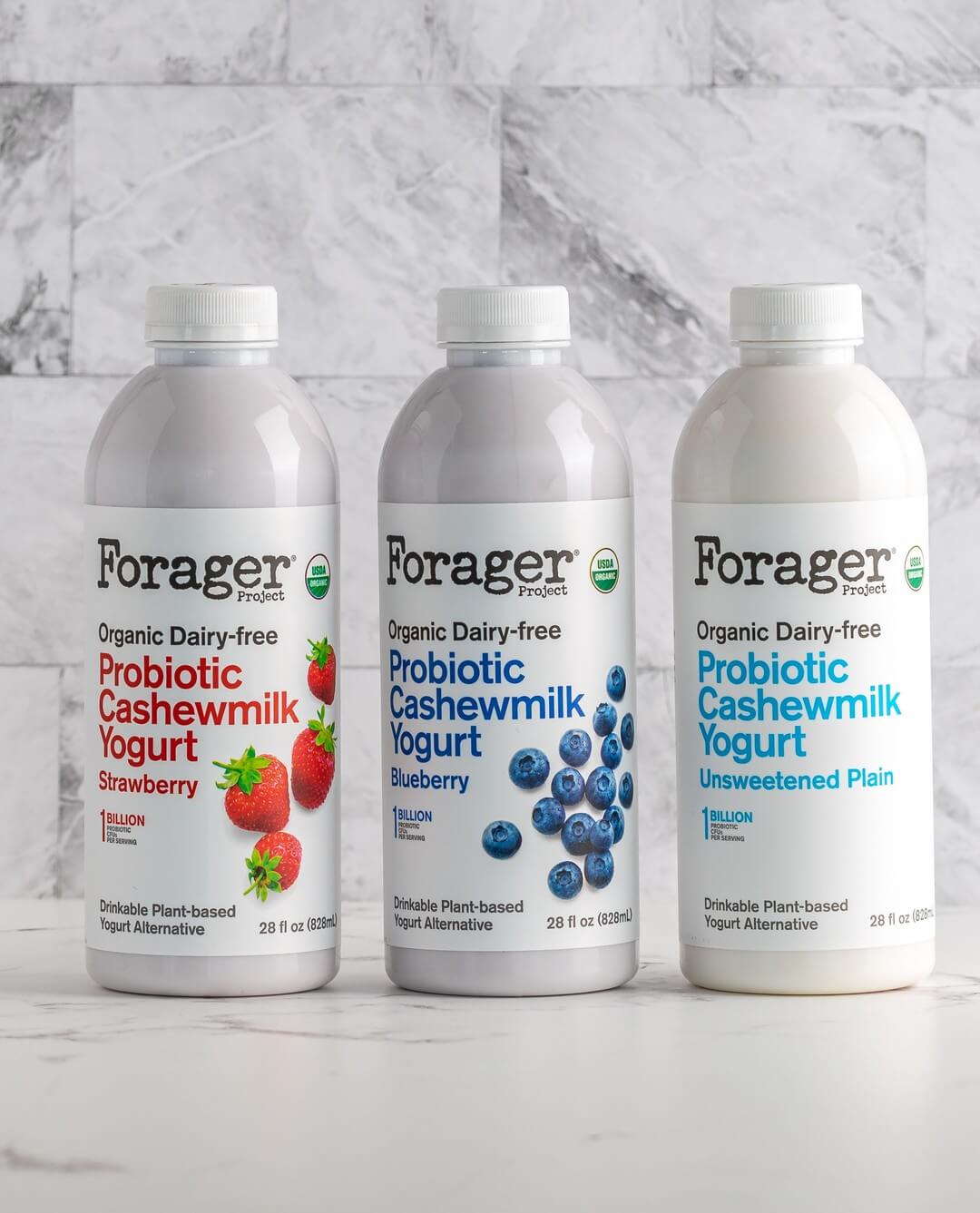 Forager Project
3 Forager Project
Cashews make up the base of Forager Project's vegan yogurts. Go for the Greek line with an added boost of plant-based protein or reach for one of the brand's drinkable kefir-style yogurts in strawberry, blueberry, mango, or blackberry flavors. They also make yogurt for kids, which comes in a squeezable pouch.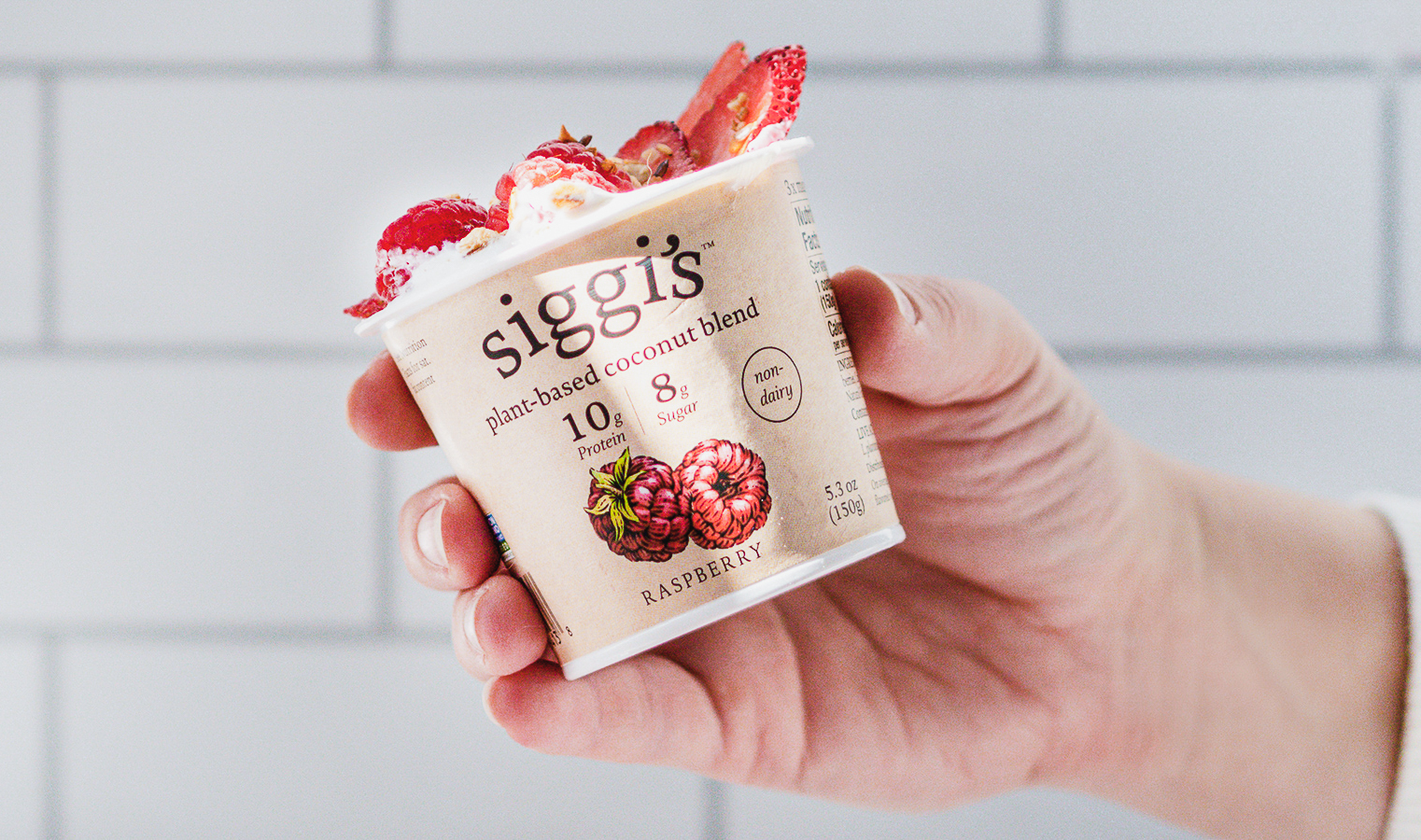 Sigi's
4 Siggi's
Made with a subtly sweet concoction of coconut, macadamia, and pea protein, this plant-based line from the ever-popular Icelandic-inspired food company is available in both cups and drinkable form.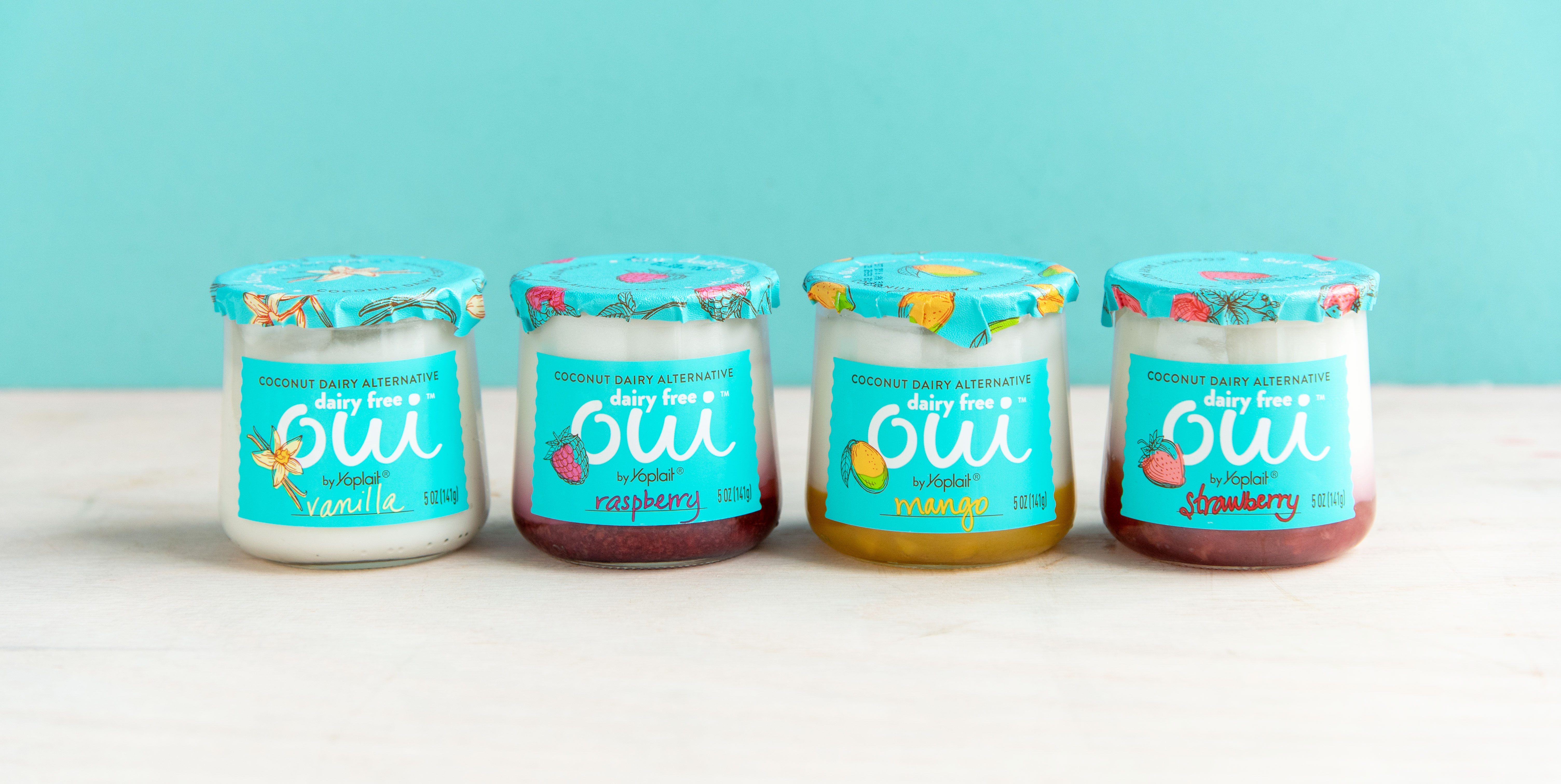 Yoplait
5 Oui by Yoplait
One of the oldest yogurt companies in the country jumped on the vegan yogurt train with a French-style, glass-jarred, coconut-based, fruit-on-the-bottom variety.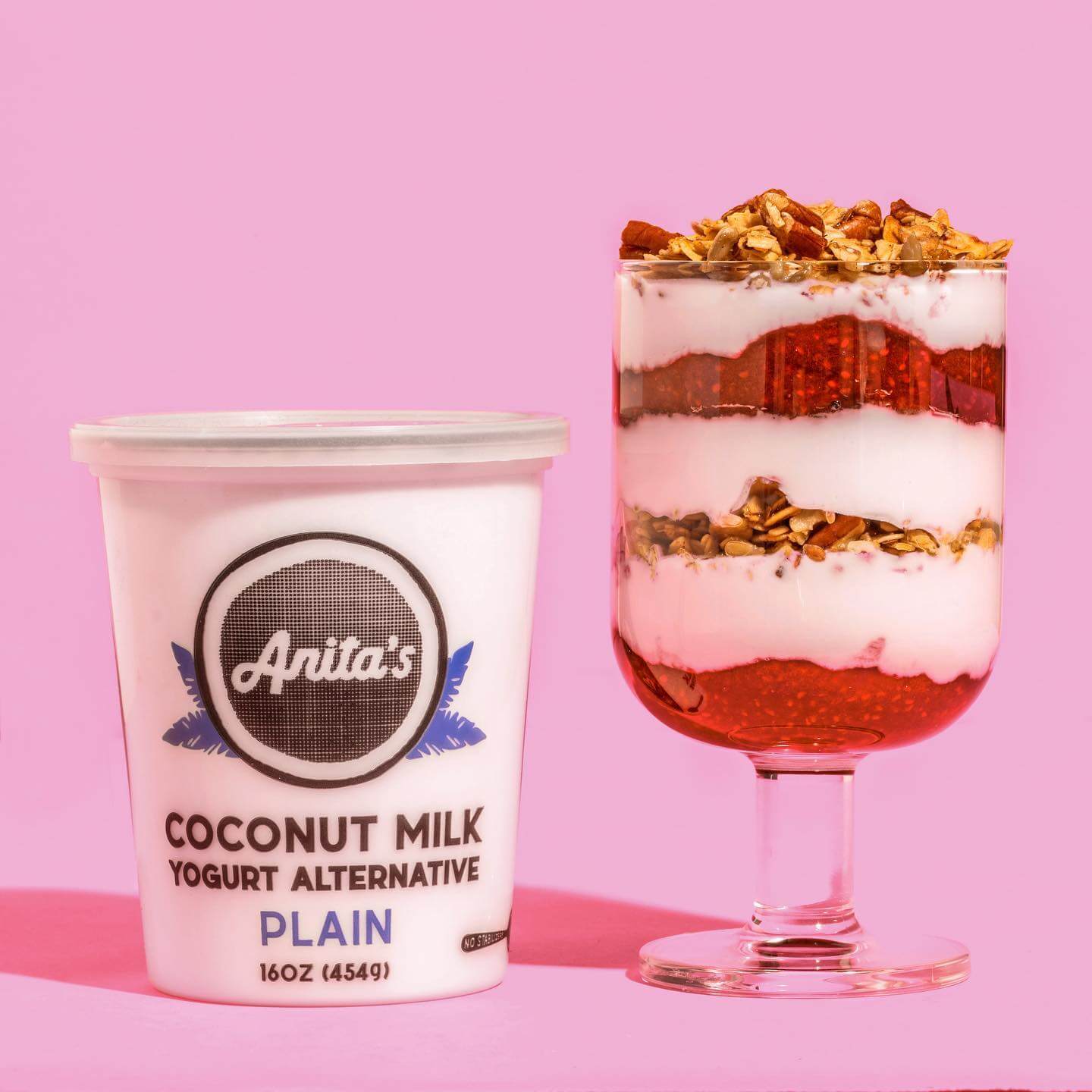 Anita's
6 Anita's
Fair-trade coconut cream and organic coconut water form the base of this small-batch vegan yogurt made in Brooklyn, NYC. Each serving contains more than 300 billion live-active cultures to help promote a healthy gut microbiome.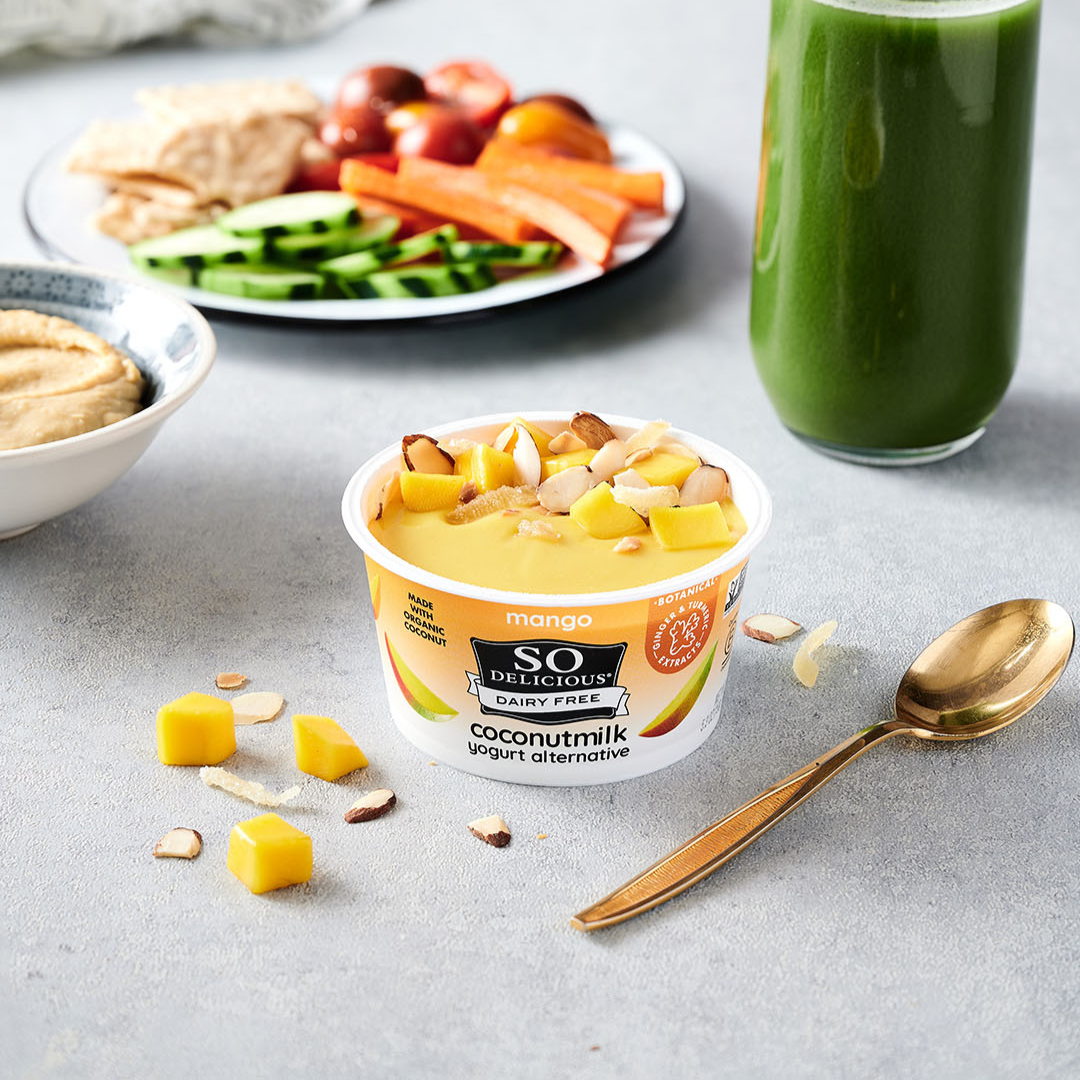 So Delicious
7 So Delicious
Featuring a creamy coconut milk base, So Delicious yogurt comes in flavors including Blueberry, Vanilla, and Strawberry Banana. The brand also has a flip-cup line inspired by desserts. We love the Key Lime Pie flavor, which pairs citrusy yogurt with graham cracker crumbs and vegan white chocolate.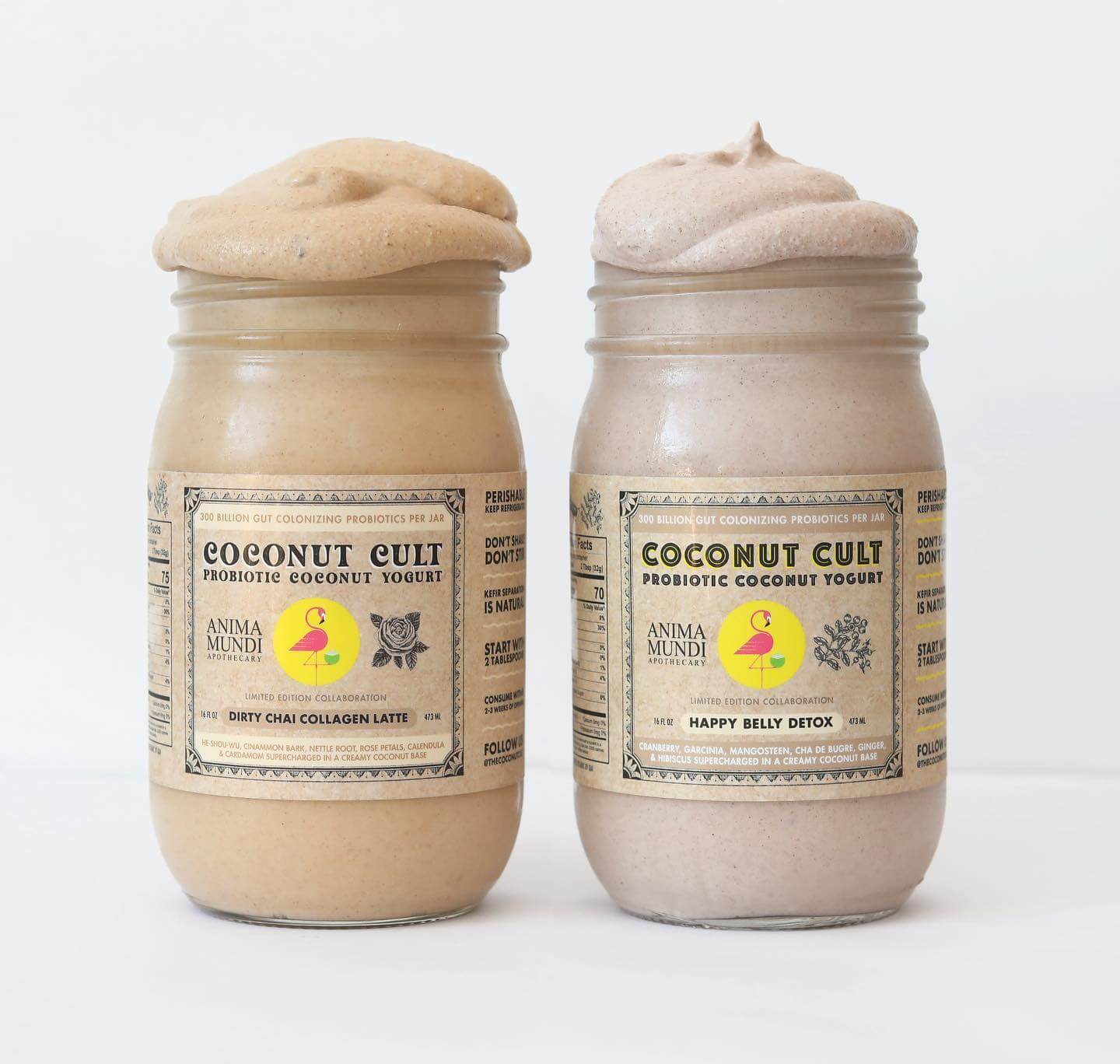 The Coconut Cult
8 The Coconut Cult
Made with organic coconut cream, coconut meat, and coconut water and lightly sweetened with coconut nectar, this thick, spoonable vegan yogurt is absolutely delicious. Add scoops to your green smoothies or snack on them by the spoonful.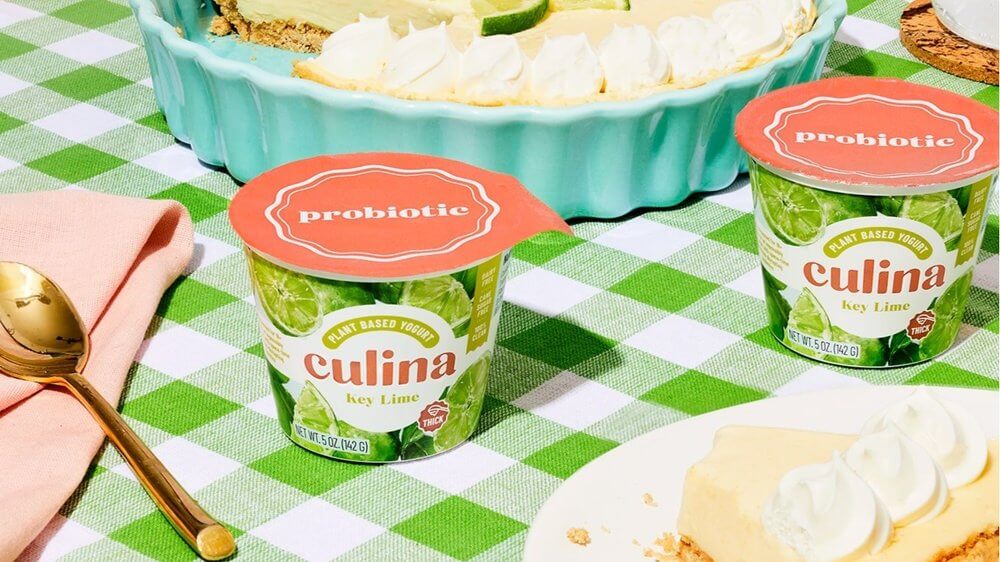 Culina
9 Culina
These super thick, fermented craft coconut yogurts come in flavors such as Key Lime, Strawberry Rose, Bourbon Vanilla, Mango Orange Blossom, and Sour Cherry Almond. Culina's yogurts are ready for pairing with smoothie bowls, oatmeal, and granola.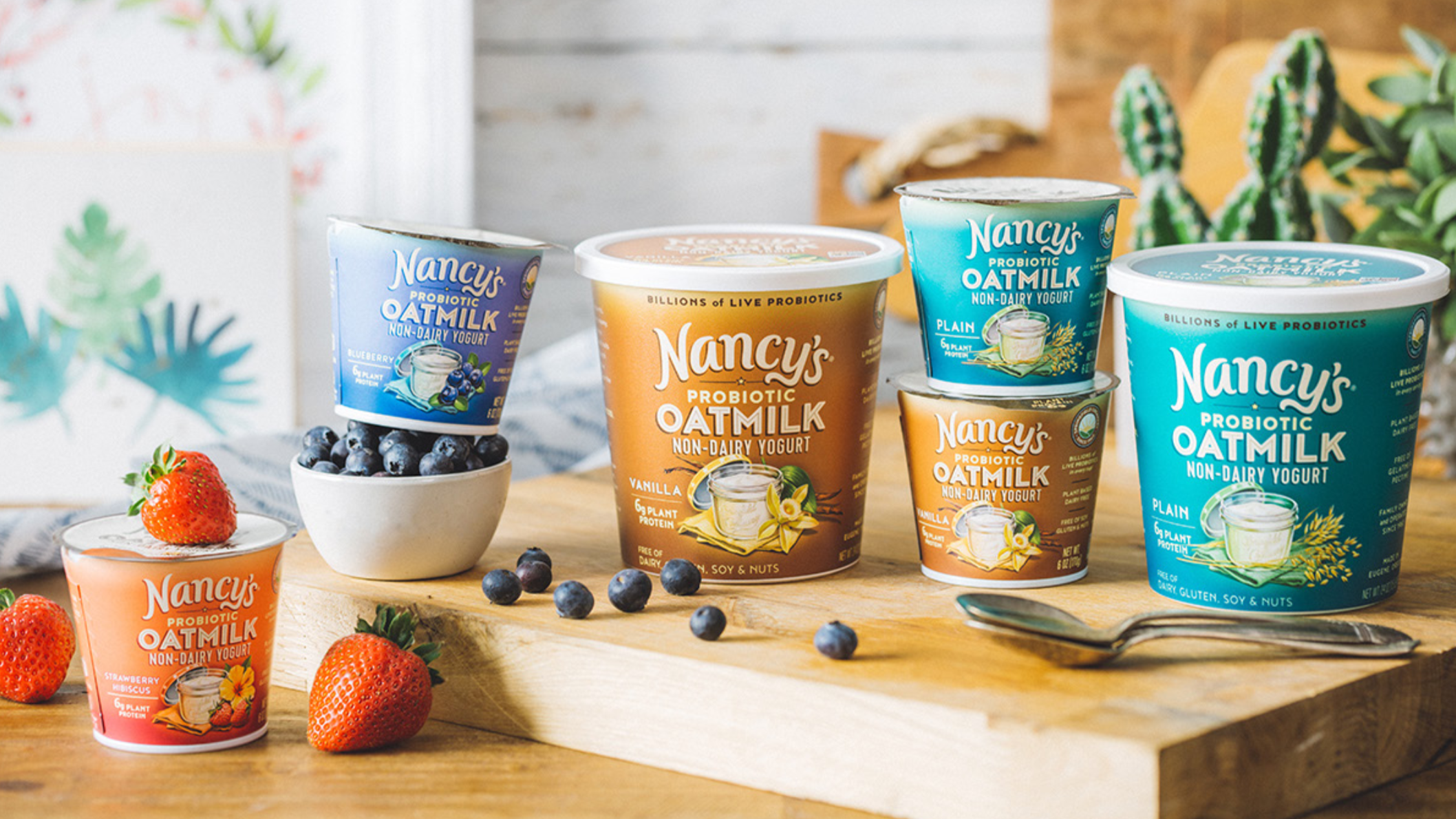 Nancy's
10Nancy's
Nancy's oat milk-based yogurt cups come in classic flavors such as blueberry and plain. The brand's one-of-a-kind flavors include Strawberry Hibiscus, Cold Brew Vanilla, Apple Cinnamon, and Passion-Fruit Banana. Plus, they make for excellent grab-and-go breakfast options on busy weekday mornings.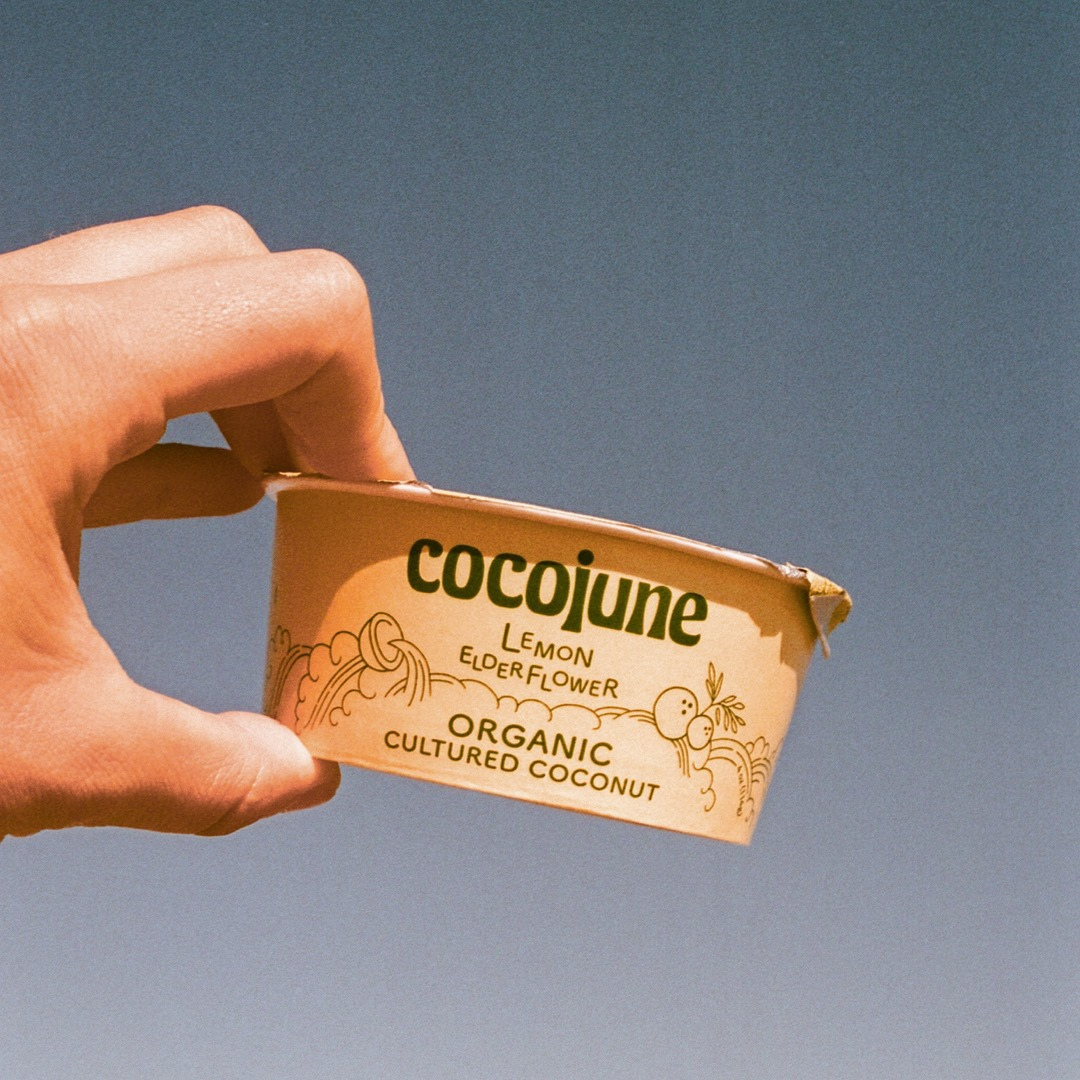 Cocojune
11 Cocojune
Made with organic coconut and spring water, these yogurts have a mild, tangy flavor. Reach for the Lemon Elderflower for a punch of tart, sweet, and floral notes.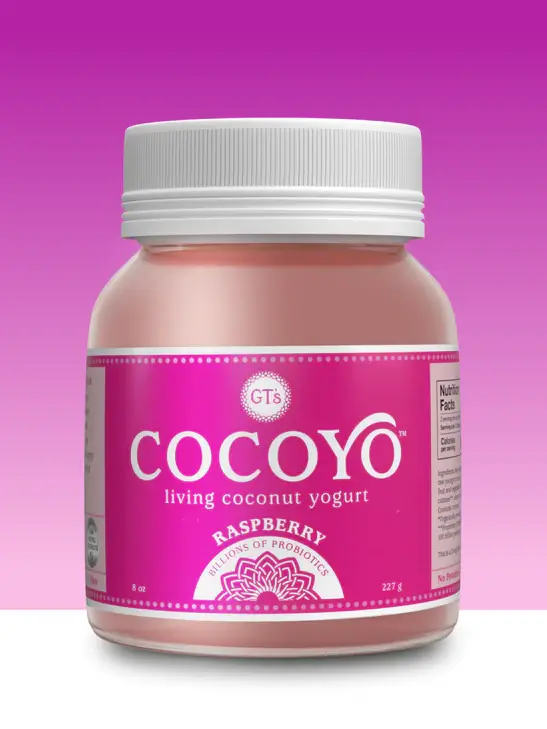 Cocoyo
12GT's Cocoyo
Made with young coconuts, each spoonful of this tart, slightly effervescent dairy-free yogurt is filled with billions of probiotics. It also comes in Cacao, Raspberry, Piña Colada, and Peach Nectarine flavors.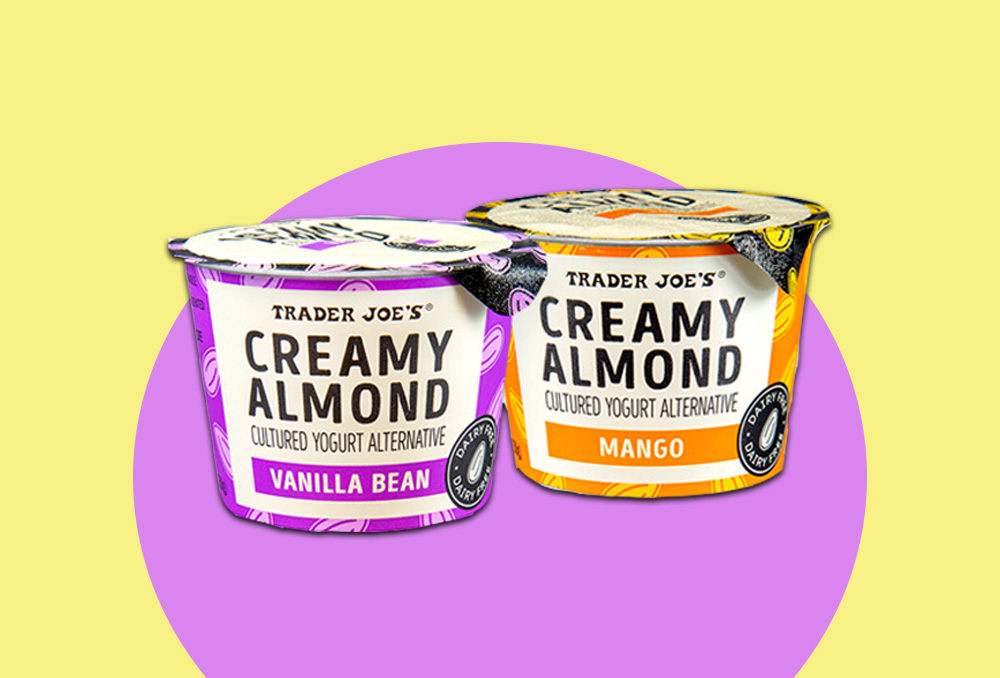 Trader Joe's
13Trader Joe's
This grocery chain with a cult-like following carries its own brand of vegan yogurt in both almond and cashew varieties. We can't get enough of the fresh strawberry flavor in the cashew-based cups.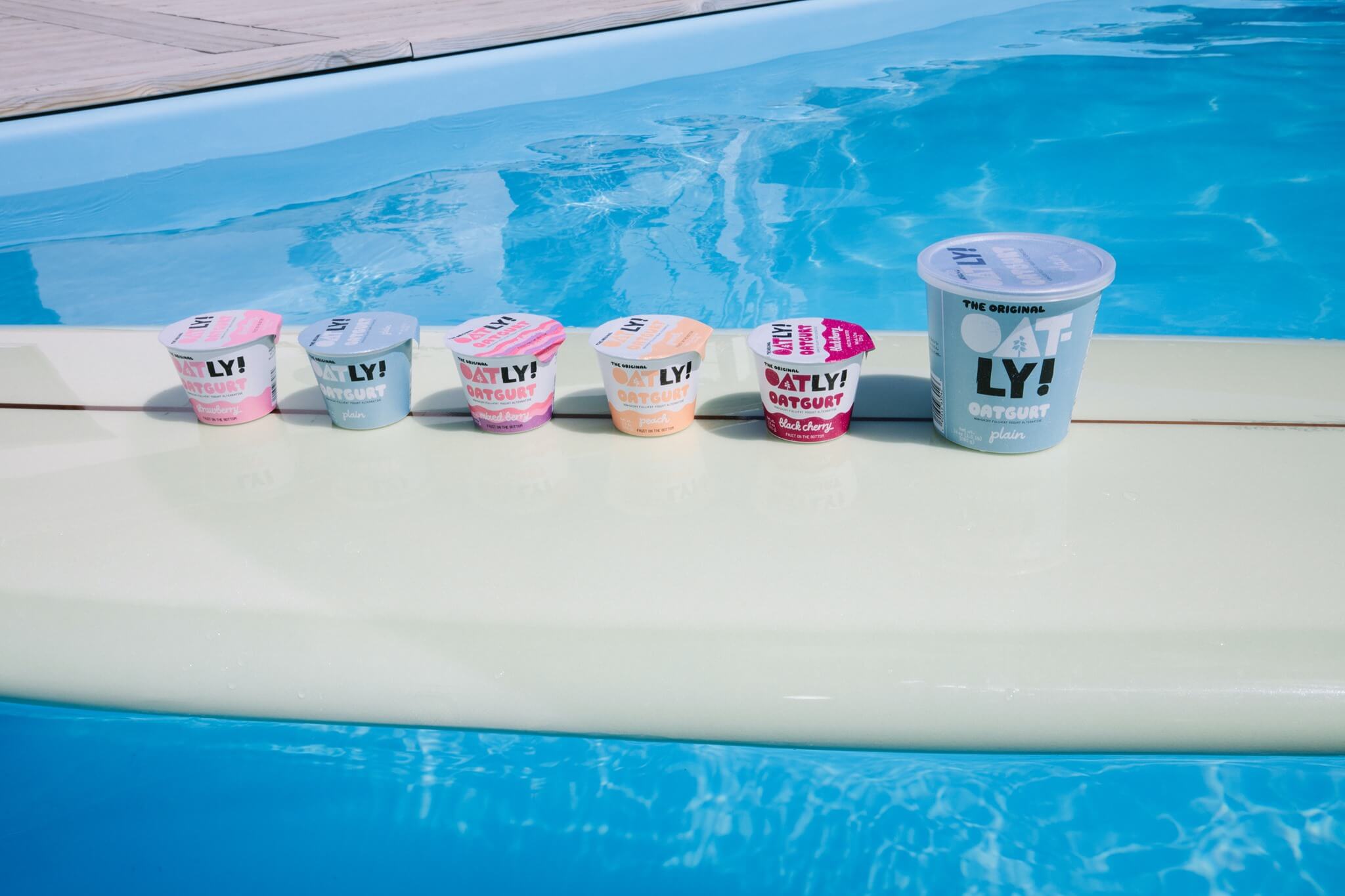 Oatly
14 Oatly
This Oatgurt is somewhere between a really thick, Greek-style and a thinner, European-style yogurt. Enjoy with granola or berries or in a smoothie, and dig into this oat-based goodness from the popular Swedish oat milk company.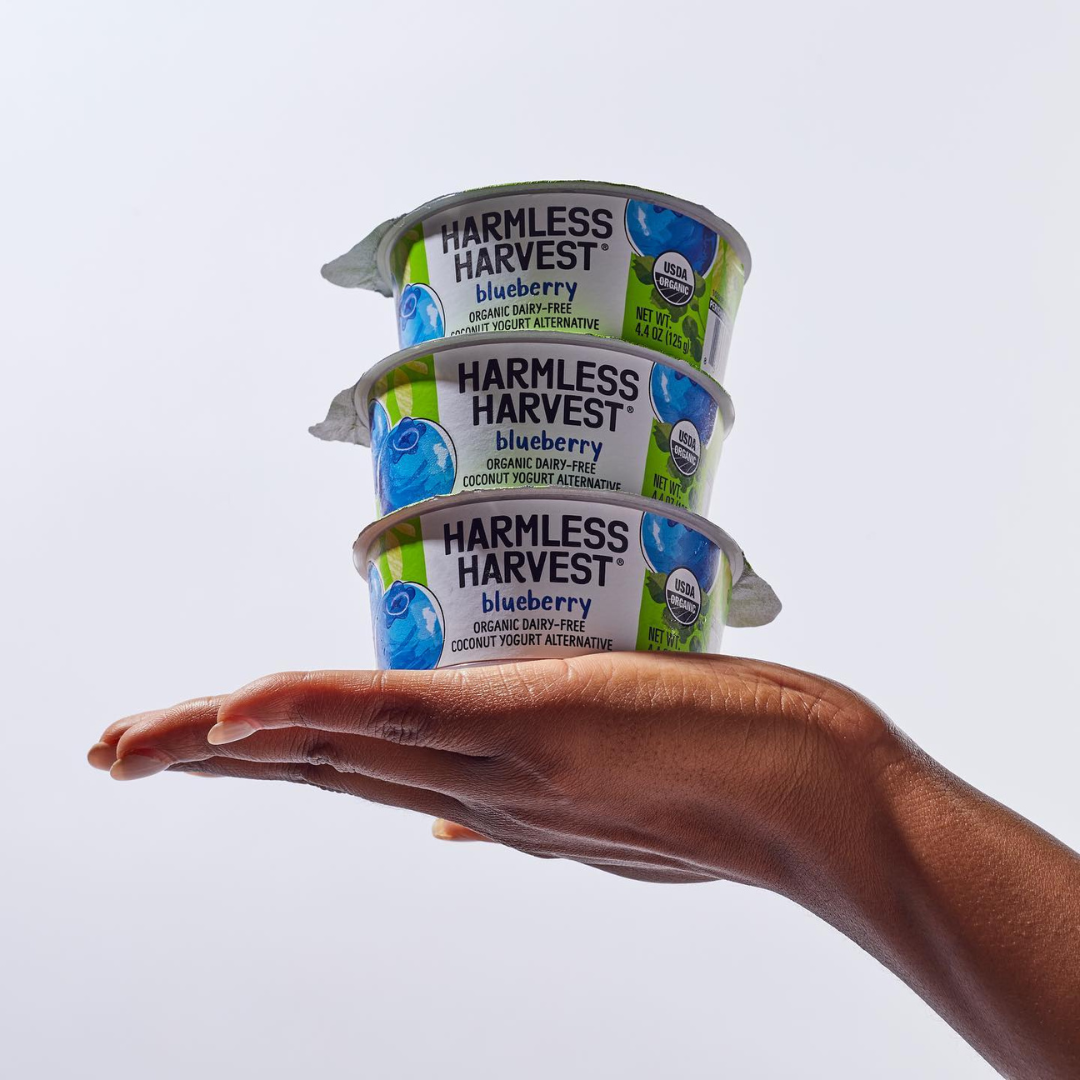 Harmless Harvest
15 Harmless Harvest
This dairy-free yogurt begins with hand-scooped organic, fair-trade young Thai coconut meat. Harmless Harvest offers a lower carbon footprint alternative by partnering with farms that use sustainable methods of growing and harvesting. It comes in classic plain and in drinkable yogurt form.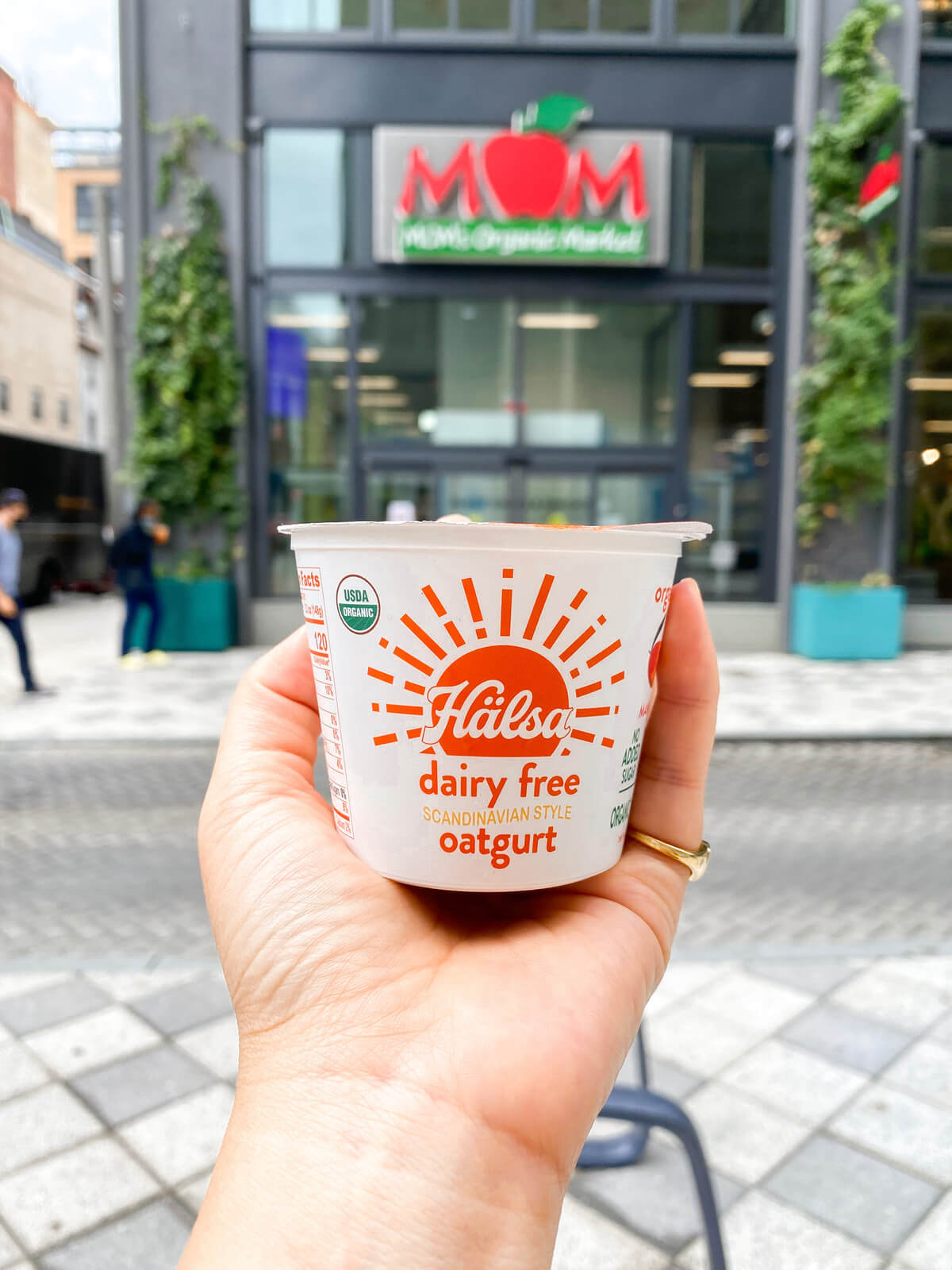 Hälsa Foods
16 Hälsa Foods
Whole-grain oats grown make up the base of this Scandinavian-style yogurt. The addition of organic fruit and berries is the only added sugar you'll find in these yogurt cups. If fruity isn't your thing, reach for the unsweetened plain yogurt.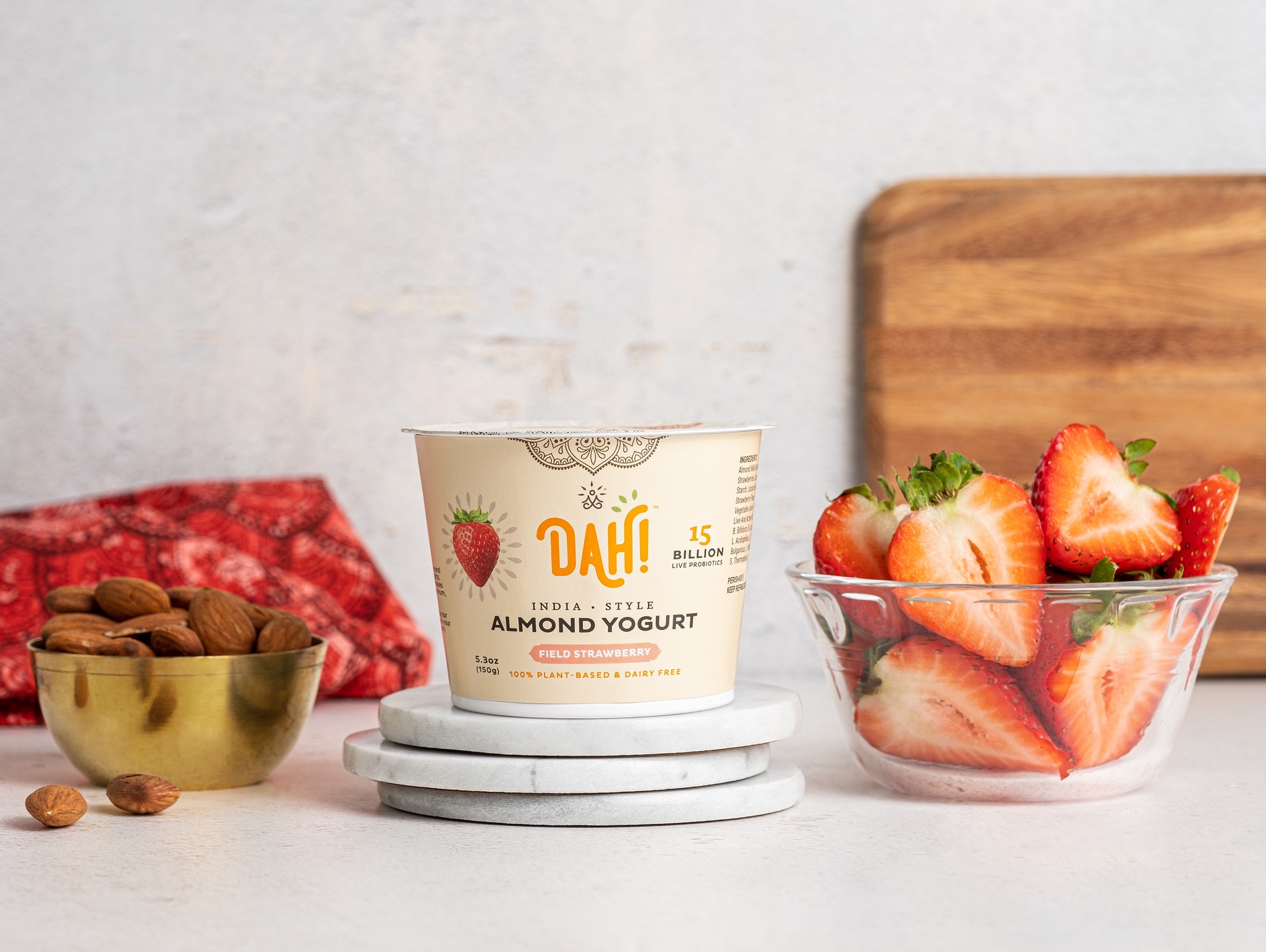 Dah!
17 Dah!
This Indian-inspired, slow-cultured almond yogurt comes in flavors such as Alfonso Mango Chili, Madagascar Vanilla, and Field Strawberry.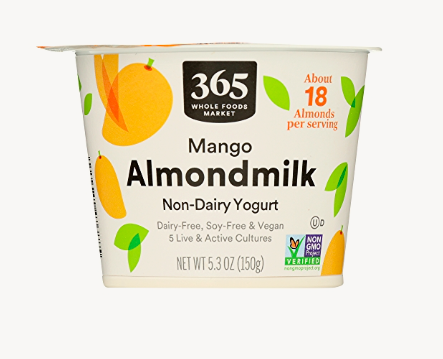 Whole Foods
18 Whole Foods 365
Just like other major grocery chains, Whole Foods has also jumped on the non-dairy bandwagon. Its almond milk-based yogurt cups come in all the classic flavors. We keep the mango variety stocked at all times.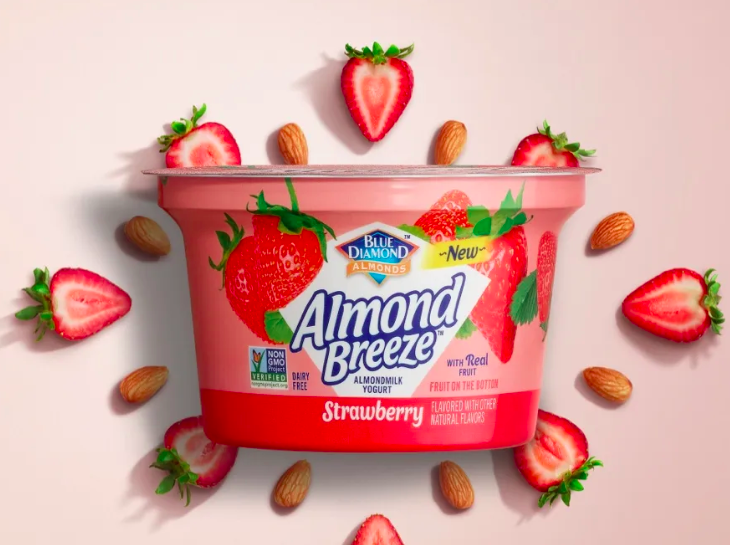 Almond Breeze
19 Almond Breeze
Crafted from Blue Diamond almonds, this brand's fruit-on-the-bottom line comes layered with rich, dairy-free yogurt on top and strawberry, peach, cherries, and blueberries on the bottom.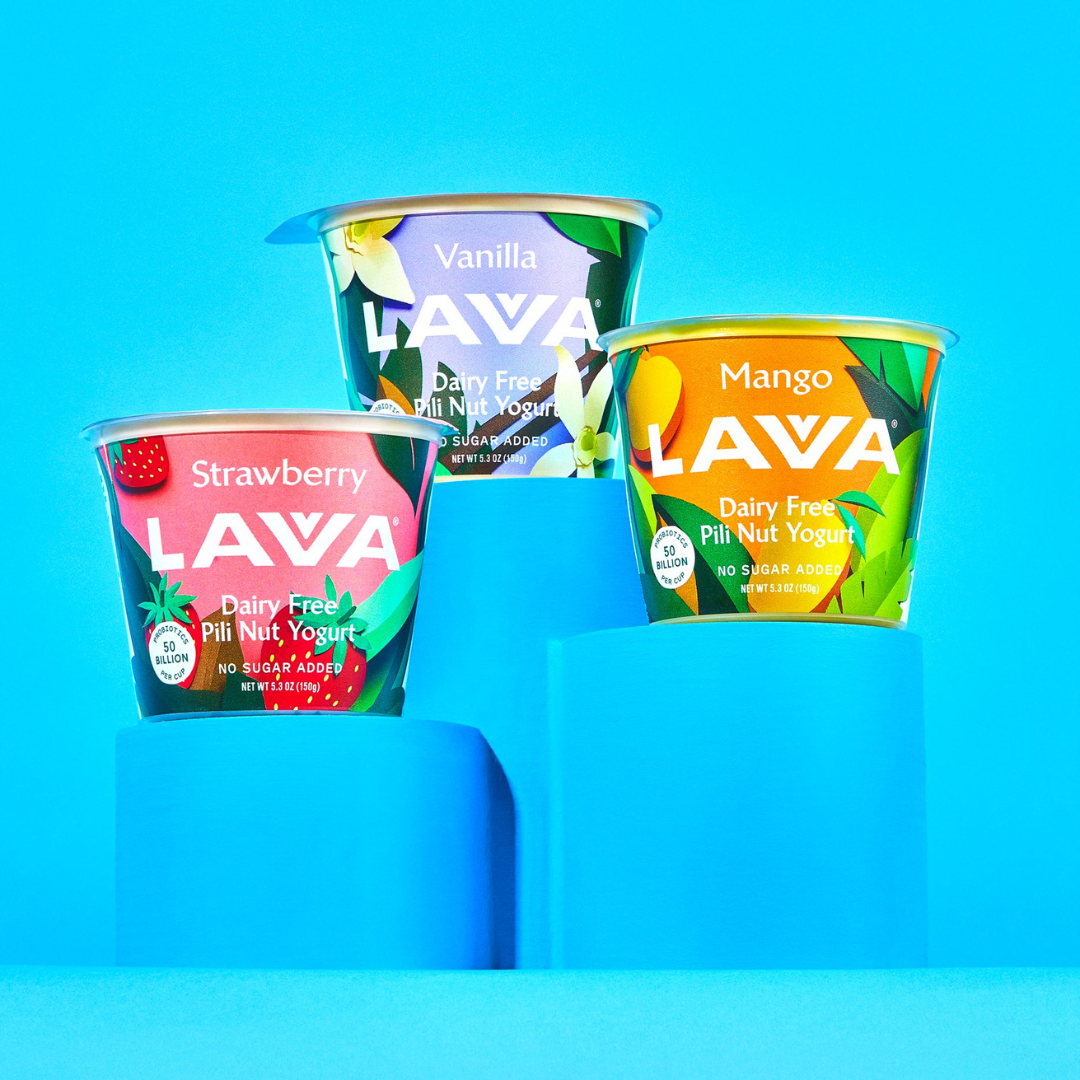 Lavva
20 Lavva
Made from tropical pili nuts, plantains, coconut, and cassava, this dairy-free yogurt has zero added sugars. We love layering the mango flavor with fresh, chopped mangos, toasted coconut, and a sprinkling of vanilla granola.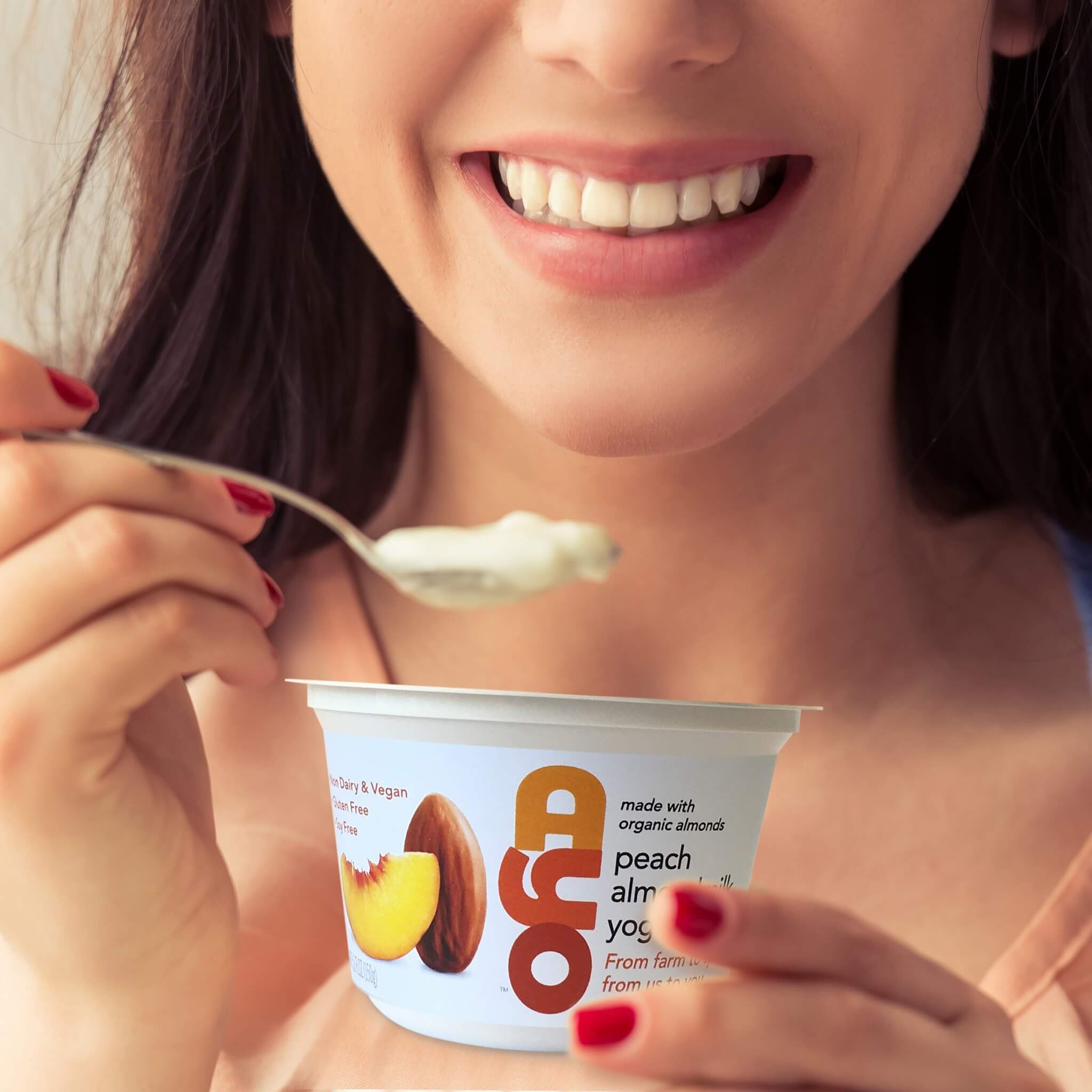 Ayo
21 Ayo
Made with organic almonds sourced directly from Ayo's very own family farm, these yogurt cups come in four classic flavors: blueberry, strawberry, vanilla, and peach. Naturally colored and fortified with live-active cultures, these kid-friendly snacks are perfect for a mid-day nosh break.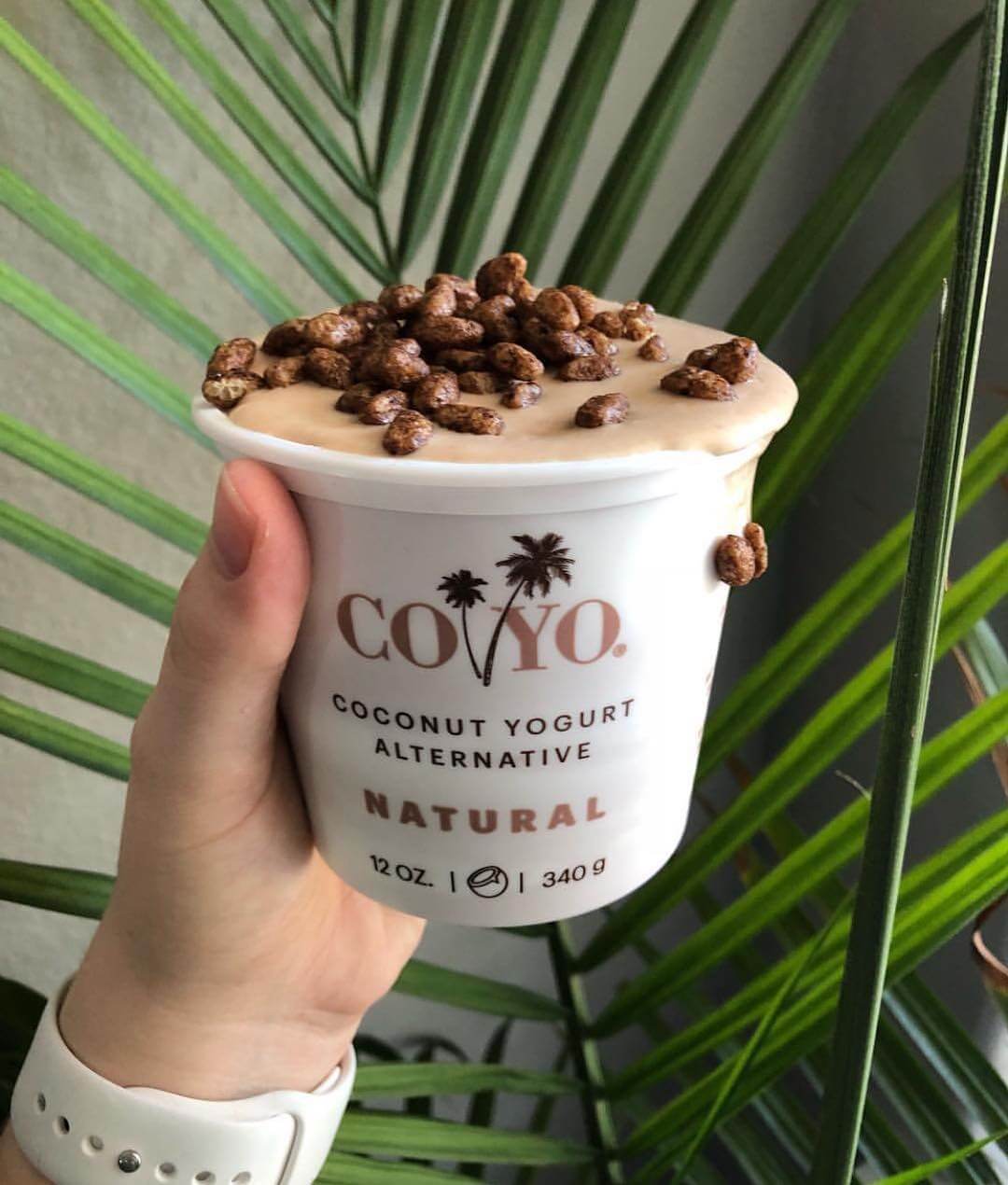 Coyo
22 Coyo
Handcrafted in small batches, this velvety-smooth vegan coconut yogurt has a thick, creamy texture. Go for the tropical-inspired mango or the dessert-ready chocolate flavors for a lightly sweetened treat.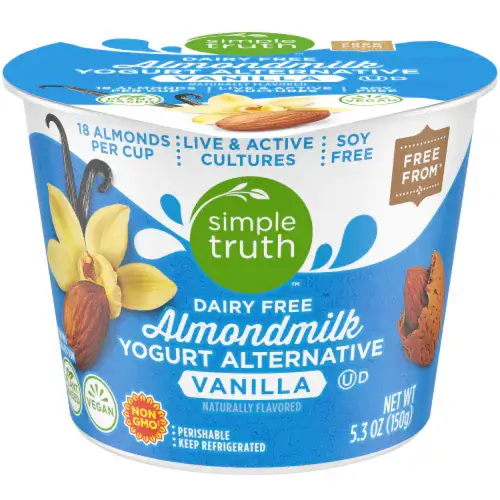 Simple Truth
23Kroger Simple Truth
The major grocery store chain sells almond milk-based yogurt under its store brand, Simple Truth. It comes in three flavors: Vanilla, Strawberry, and Plain.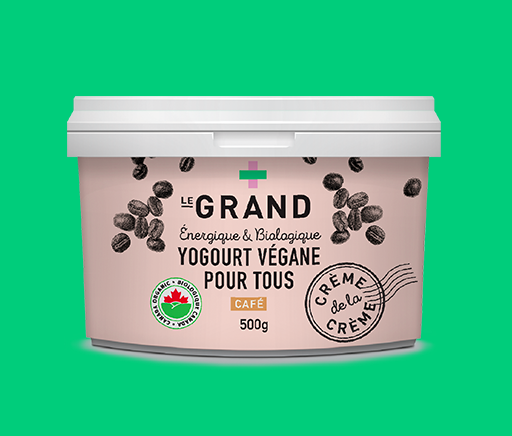 LeGrand
24 LeGrand
Made from a base of cashews, rice, and coconut cream, this Canadian brand's non-dairy yogurts are flavored with ingredients like real vanilla bean, coffee beans, whole fruit, and fresh lemon.
For delicious ways to use vegan yogurt, read: