Whole Foods Market may now be one of Amazon's biggest subsidiaries, but it hasn't always been part of the corporate world. In fact, more than 40 years ago, co-founders John Mackey and Renee Lawson started a small natural, organic foods store in Austin, Texas—a city that has always been known for its laid-back culture. So, over the course of four decades, just how did Whole Foods Market go from these humble hippie beginnings to a billion-dollar brand? Here, we take a closer look at the supermarket's journey, as well as where it is today. And, of course, all of the best vegan food on its shelves.
Whole Foods Market
The 1980s was a big era for food in the US. It was, after all, the decade that saw microwavable Hot Pockets arrive in the frozen aisle for the first time, as well as McNuggets debut on McDonald's menus. Following a boom in the previous decades, so-called junk food was fast becoming a staple in modern society.
But Whole Foods Market—which was created in 1980 when Mackey and Lawson merged their small Austin store, called SaferWay, with Clarksville Natural Grocery stores, run by two men named Craig Weller and Mark Skiles—offered something totally different: organic, natural products. And it was a hit. New stores, as well as several more mergers with existing health food shops, saw Whole Foods Market expand across Texas and into New Orleans and California throughout the 1980s.
By the end of the 1990s, and many more acquisitions later, the organic food pioneer had 100 stores across the country. But why was it so successful? Well, a huge reason behind its success was that it married many consumers' love of convenience with their concern for health. Shoppers knew they could enter a Whole Foods Market and trust that all of the aisles were filled with products that were free of things like preservatives and artificial ingredients, without having to obsessively read labels.
This unique selling point ultimately propelled Mackey, Lawson, Weller, and Skiles' creation to global success, and today, there are Whole Foods Markets in Canada and the UK, as well as more than 500 stores in the US. In 2017, it was even bought by online retail giant Amazon for a whopping $13.7 billion.
"This partnership presents an opportunity to maximize value for Whole Foods Market's shareholders," Mackey said in 2017. "While at the same time extending our mission and bringing the highest quality, experience, convenience, and innovation to our customers." The partnership made shopping at Whole Foods Market easier than it has ever been, as consumers can now buy most of the supermarket's products via the Amazon platform.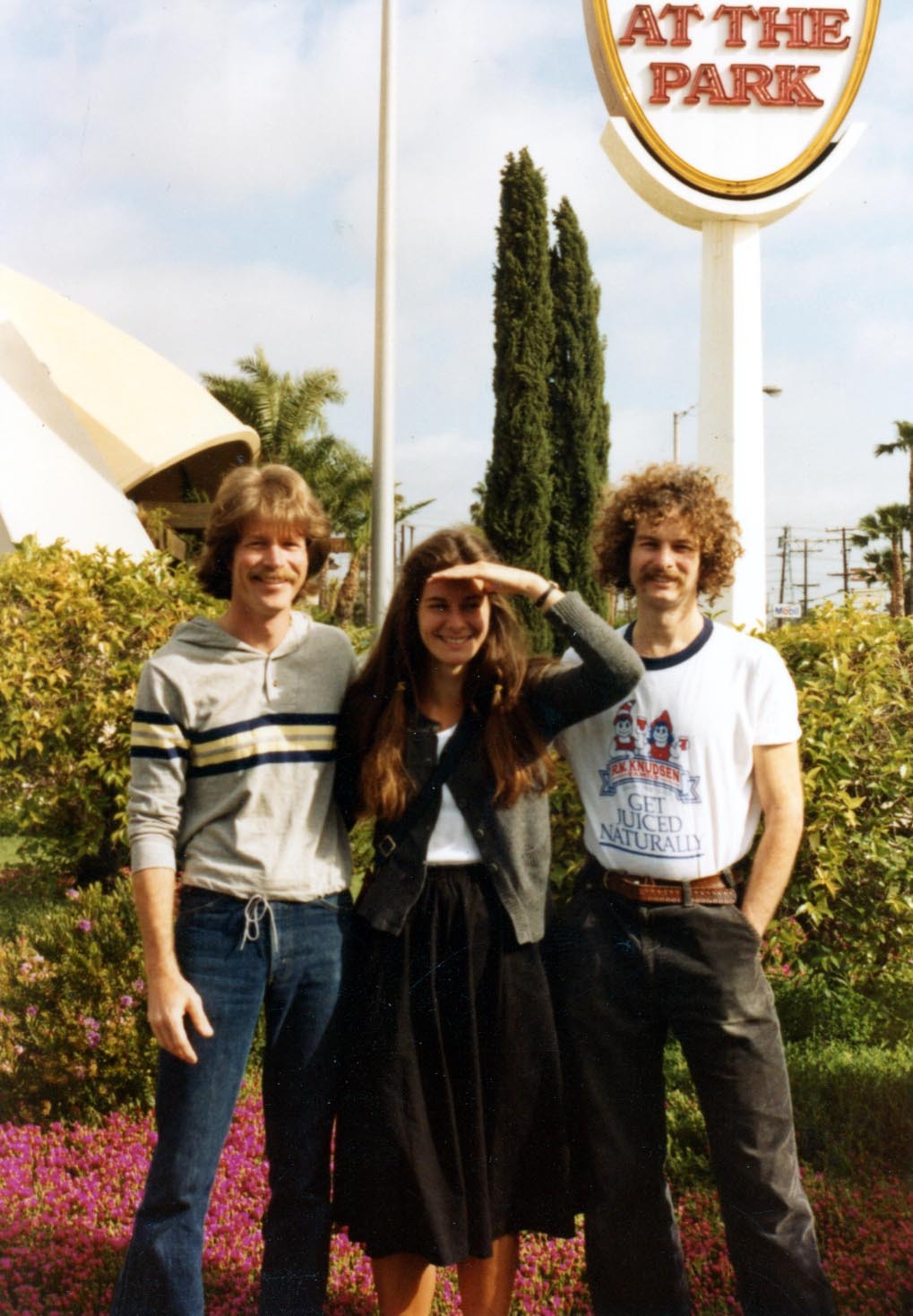 Whole Foods Market
Is Whole Foods Market more expensive than other supermarkets?
Whole Foods Market is not known for being cheap. In fact, in the past, the chain has even admitted to overcharging customers (and had to pay an $800,000 penalty for doing so). But even without the mislabeled prices, it's still notoriously expensive.
However, that said, since it was acquired by Amazon, prices have been improving. While it used to be between 40 to 50 percent more expensive than rival chain Kroger, now, it's around 25 percent more expensive. And on average, its prices are around 10 to 20 percent more than other supermarkets. But people still regularly shop there, and that's because they perceive the food to be better.
"Generally speaking, the perimeter of Whole Foods Markets are usually much more expensive, but the quality is also deemed better, too," Chuck Gram of Gordon Haskett Research Advisors told CNBC in 2018.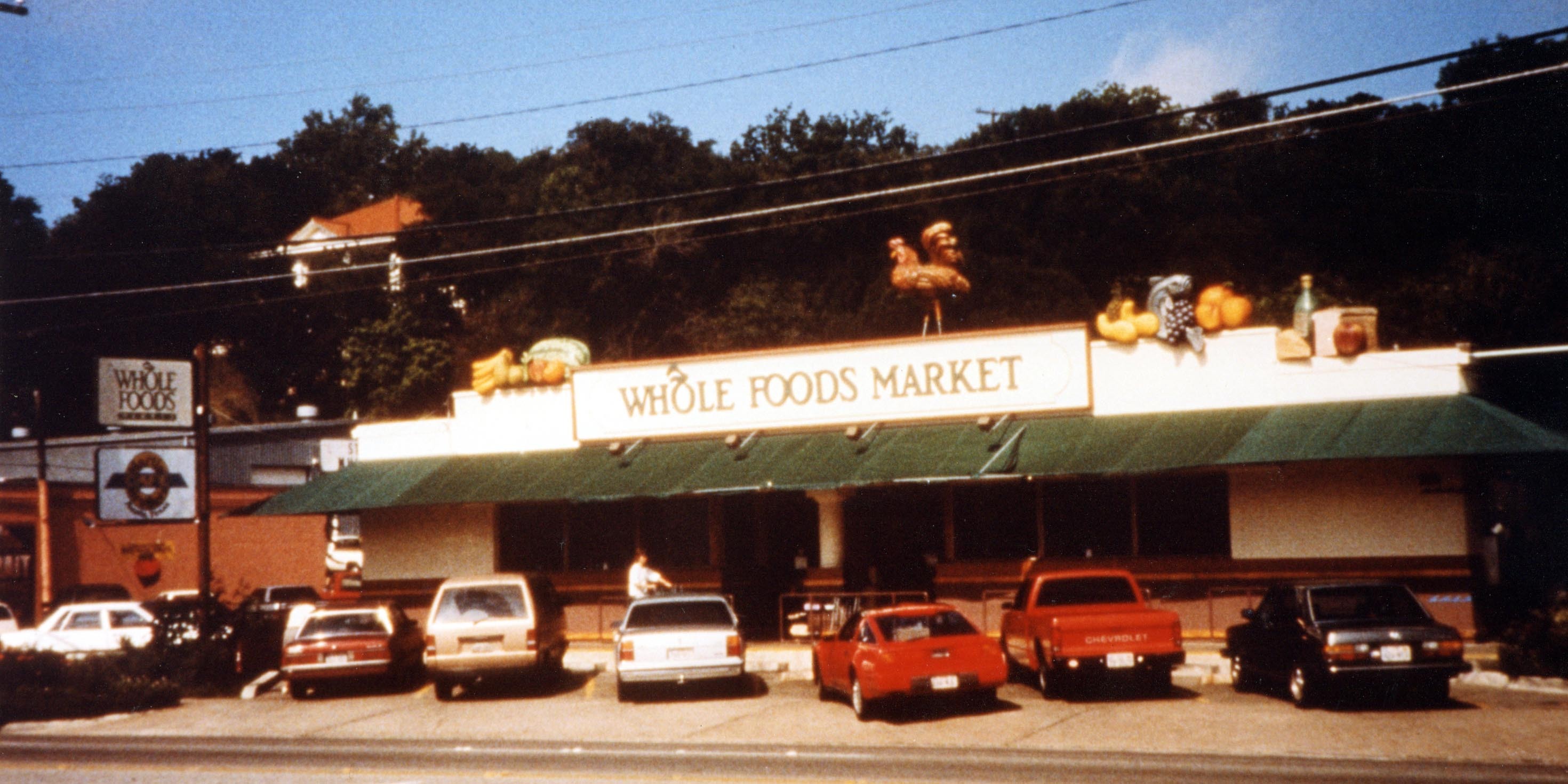 Whole Foods Market
Is Whole Foods Market vegan?
Whole Foods Market has always claimed to be organic and natural, but never vegan. However, it does claim that its shelves are stacked with "animal welfare rated meat, responsibly farmed, and sustainable wild-caught seafood."
It's important to note here that many dispute that any meat can be produced ethically, and in 2018, one Whole Foods Market store in Berkeley, California had to take out a restraining order against animal rights activists from Animal Rebellion, who advocate for "total animal liberation." At the time, the organization's co-founder Wayne Hsiung alleged that Whole Foods was selling products from caged, mistreated chickens. Whole Foods' representatives disputed the claims.
The concept of "sustainable seafood" has also been disputed (See: Seaspiracy). In fact, in general, a significant body of research confirms that a plant-based diet, without any animal products, is likely the most environmentally friendly way to eat. After all, animal agriculture emits 14.5 percent of global greenhouse gas emissions. (That's far more than the aviation industry, which emits nearly 2 percent.)
Whole Foods is certainly not perfect. But, like many supermarkets these days, among a number of animal products, the chain does sell an extensive range of plant-based products. Here, we break down some of the best vegan options available—from its deli & prepared foods sections to the pre-packaged products in its aisles.
What's vegan at Whole Foods Market delis?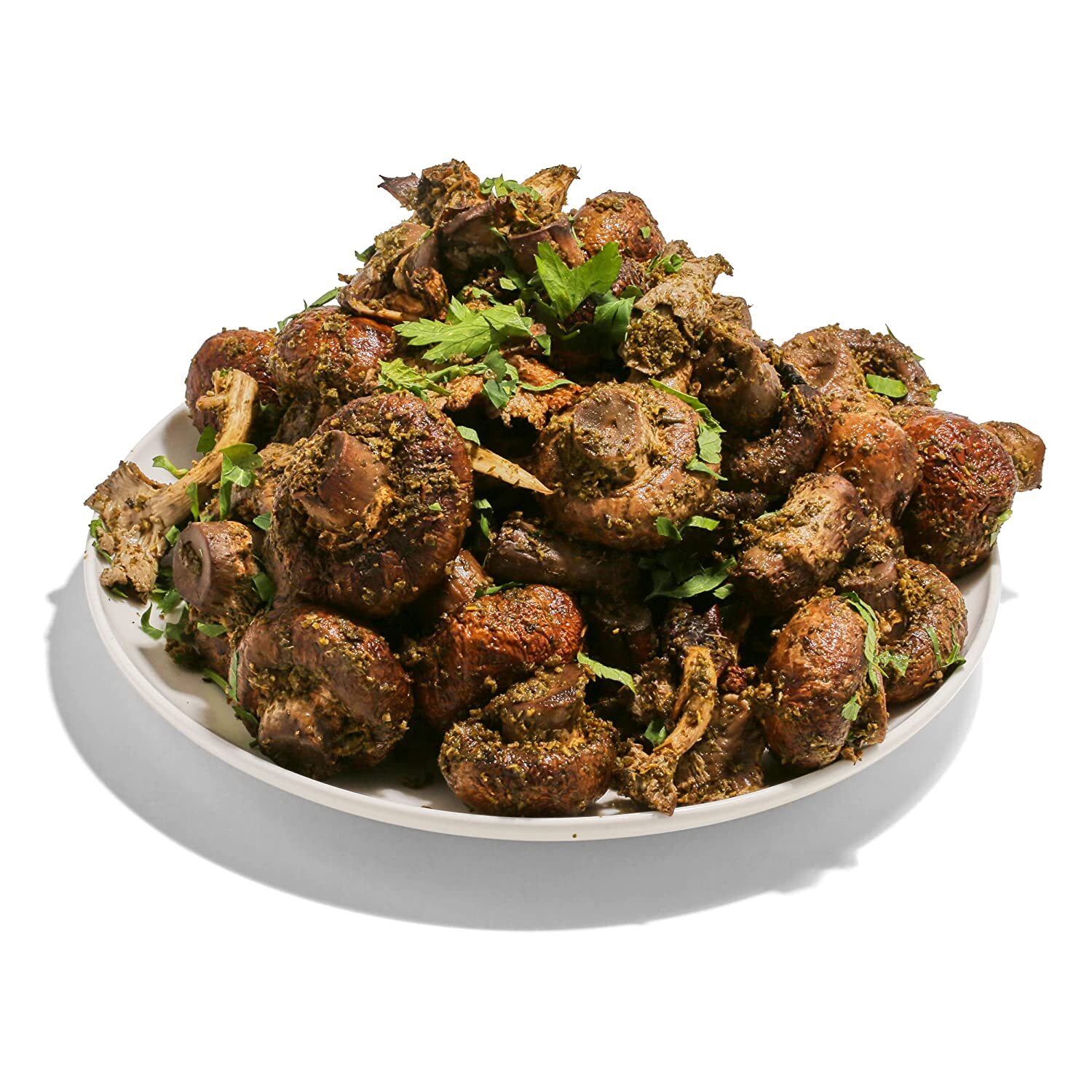 Whole Foods Market
1 Roasted Wild Mushrooms
Mushrooms are delicious, and nutritious, and thanks to Whole Foods Market Deli & Prepared Foods section, easy to find pre-marinated and roasted. If you enjoy an earthy mushroom flavor, as well as lemon herb and a drizzle of oil, head down to your local store and grab these tasty roasted wild mushrooms.
Check it out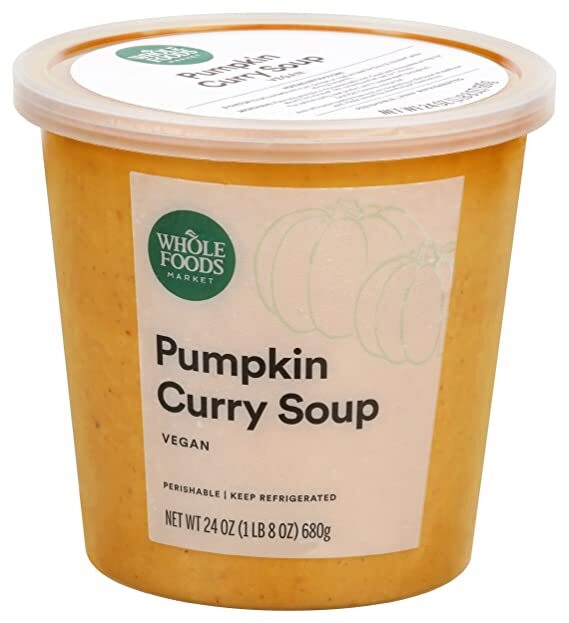 Whole Foods Market
2 Pumpkin Curry Soup
Sometimes, when it's really chilly out, only a warm, creamy soup will do. If you can't be bothered to make your own, Whole Foods has a selection of pre-prepared vegan soups, including this flavorful pumpkin curry option.
Check it out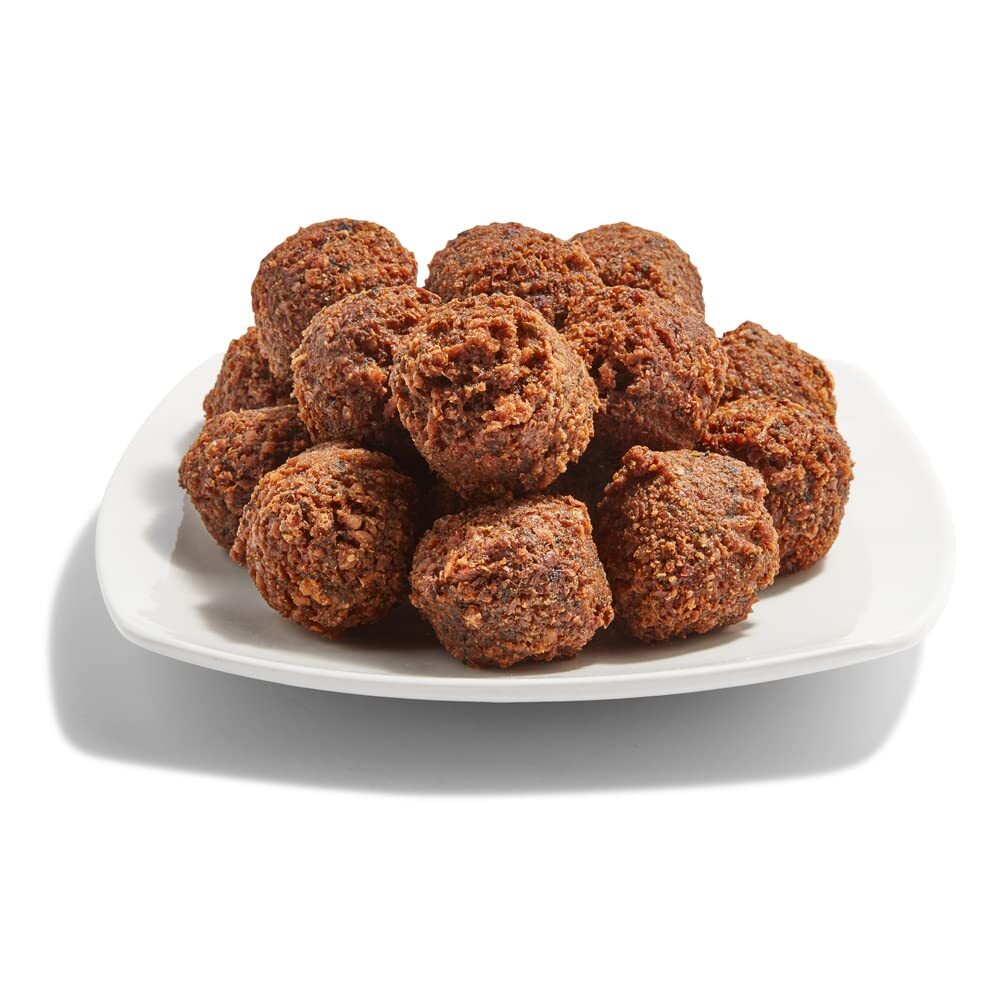 Whole Foods Market
3 Falafel
Falafel is a go-to vegan snack for many people, and for good reason. They're tasty, filling, and healthy, too. Eat these straight out of the pot, or take them home to use as a sandwich filler or salad topping.
Check it out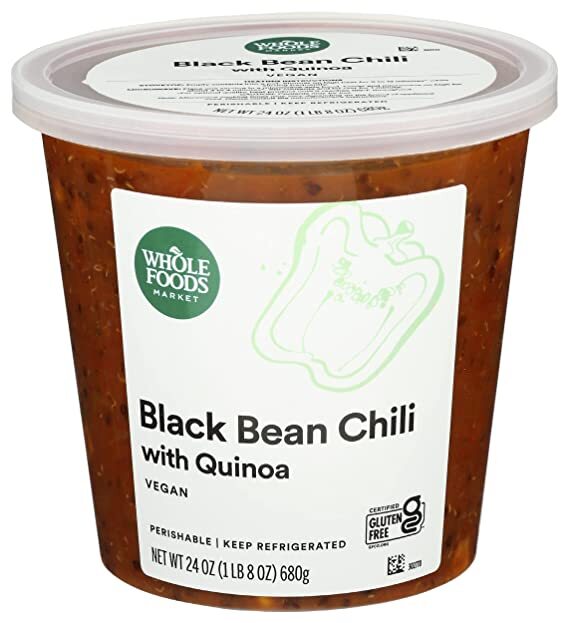 Whole Foods Market
4 Black Bean Quinoa Chili
This wholesome black bean quinoa chili is packed with goodness, but it doesn't skip on the flavor either. It's filling enough to enjoy on its own, but it will also go perfectly with a baked potato or a side of rice.
Check it out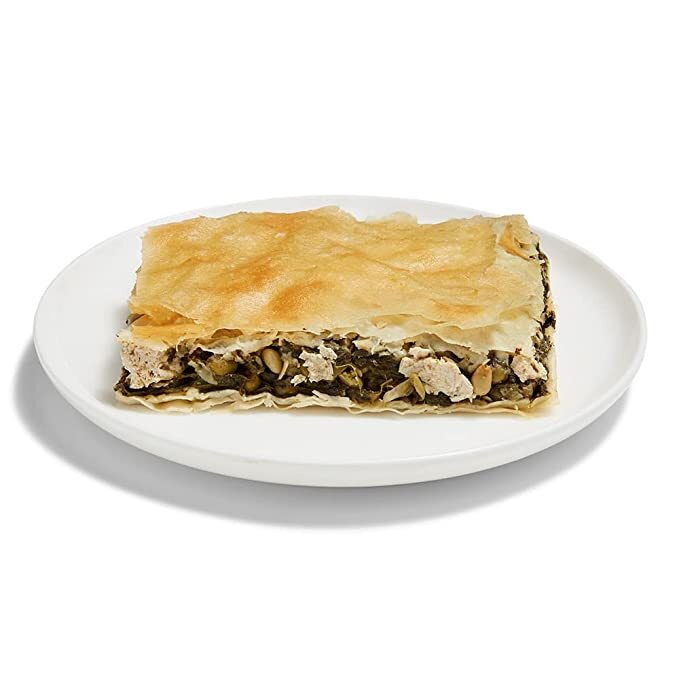 Whole Foods Market
5 Vegan Spanakopita
If you haven't got time to cook lunch, Whole Foods Market's vegan take on this Greek classic—which is filled with tasty spinach, tofu, pine nuts, and more—is guaranteed to tie you over until dinner time.
Check it out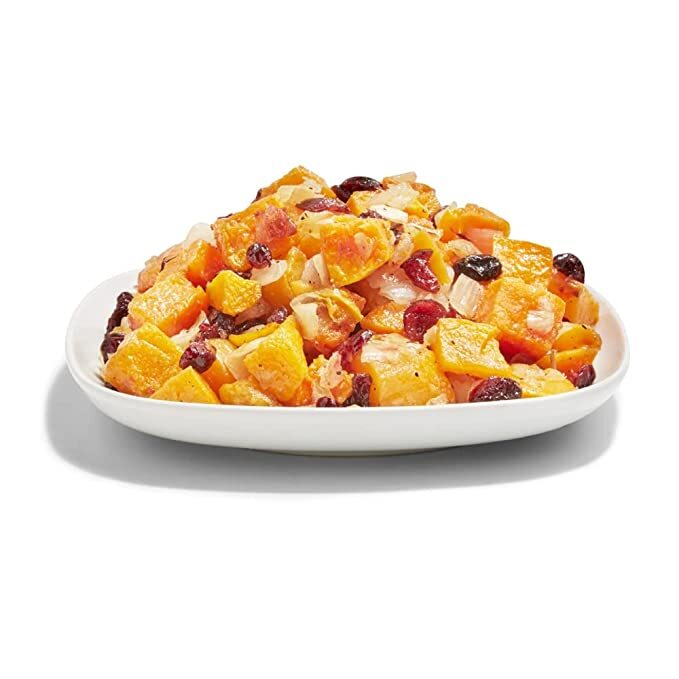 Whole Foods Market
6 Roasted Butternut Squash with Cranberries and Sage
Cooking up a feast? Forget worrying about preparing the sides, because Whole Foods can do it for you. This vegan roasted butternut squash, for example, is the perfect accompaniment to meatloaf, pies, and any other hearty main you have planned.
Check it out
Best vegan products in Whole Foods Market aisles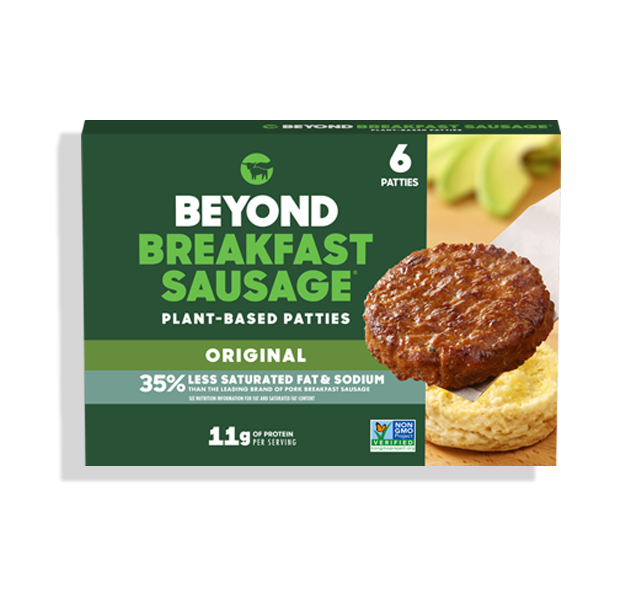 Beyond Meat
1 Beyond Breakfast Sausage
Sometimes, breakfast needs an upgrade from the usual porridge or toast and jam. If you've got a bit more time in the morning and want to enjoy something cooked, try serving these Beyond Meat Patties with pancakes, an English muffin, or even a tofu scramble on the side.
Check it out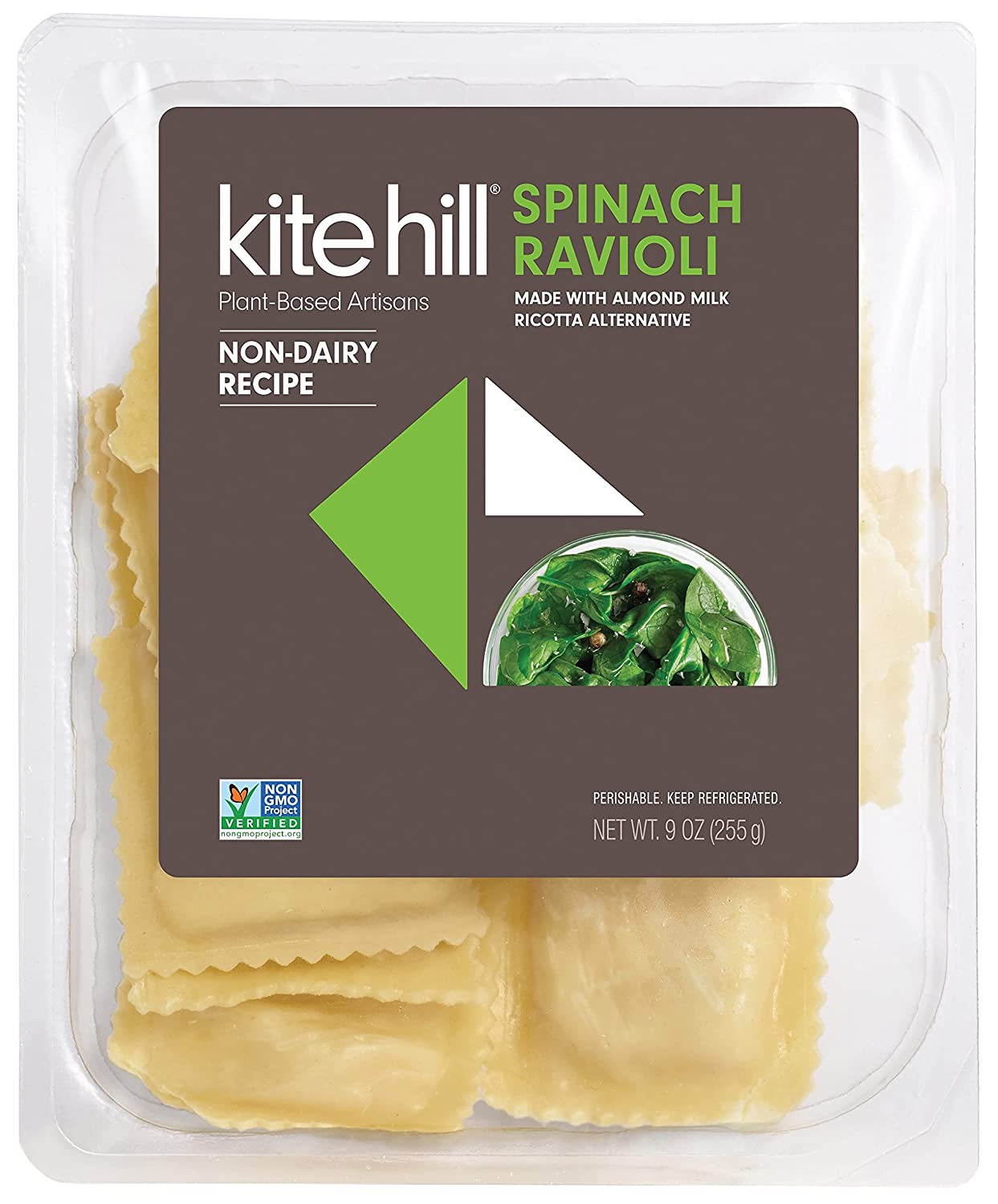 Kite Hill
2 Kite Hill Spinach and Almond Milk Ricotta Ravioli
If you thought you'd miss out on filled pasta when you went vegan, we're pleased to let you know you were wrong. This Kite Hill ravioli, for example, is filled with spinach and creamy almond milk ricotta, so it's totally dairy-free.
Check it out
Gardein
3 Gardein Skillet Chick'n Florentino
When life is busy, there's no shame in breaking out a ready meal. And this creamy, veggie-packed Chick'n Florentino by Gardein is a great option. Or alternatively, if you prefer something with a little less cream and a little more tomato, Whole Foods also stocks the brand's Italian Rigatoni n' Plant-Based Saus'age skillet meal.
Check it out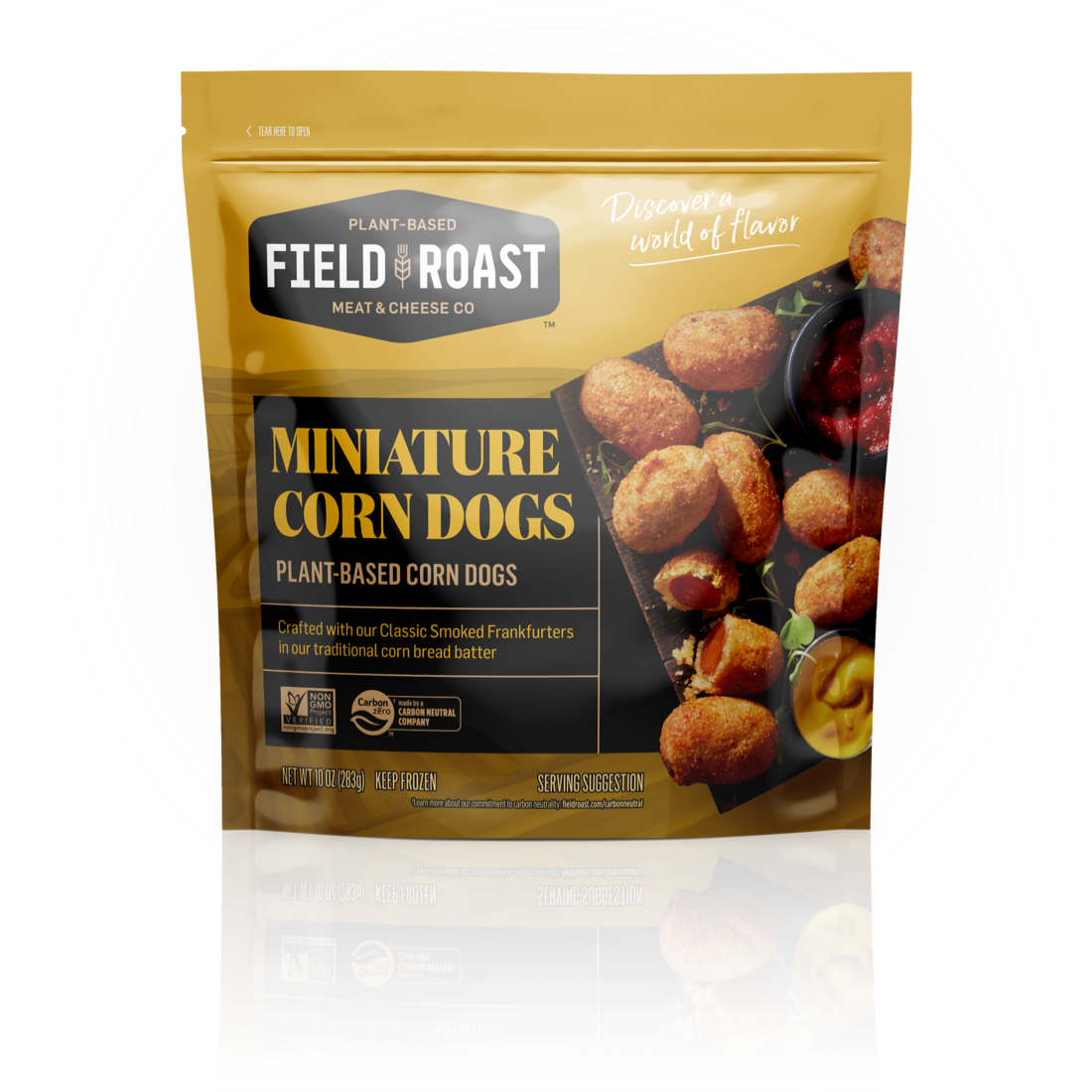 Field Roast
4 Field Roast Vegan Mini Corn Dogs
Crispy, tasty, and non-GMO, these vegan corn dogs by Field Roast give you all of the same taste and texture as a regular corn dog, only without the processed meat. And the best part is, you won't even be able to tell the difference.
Check it out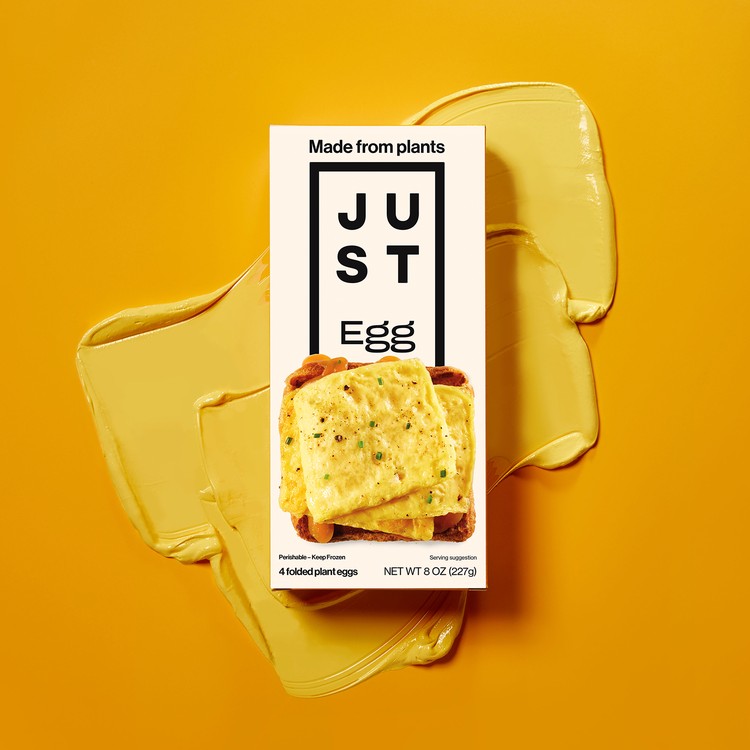 JUST Egg
5 JUST Egg Folded
Gone are the days when vegans had to skip out on eggs. Now, there are so many different plant-based options to try, like this folded vegan egg from JUST Egg. It's super easy to make—all you need to do is pop it in the toaster.
Check it out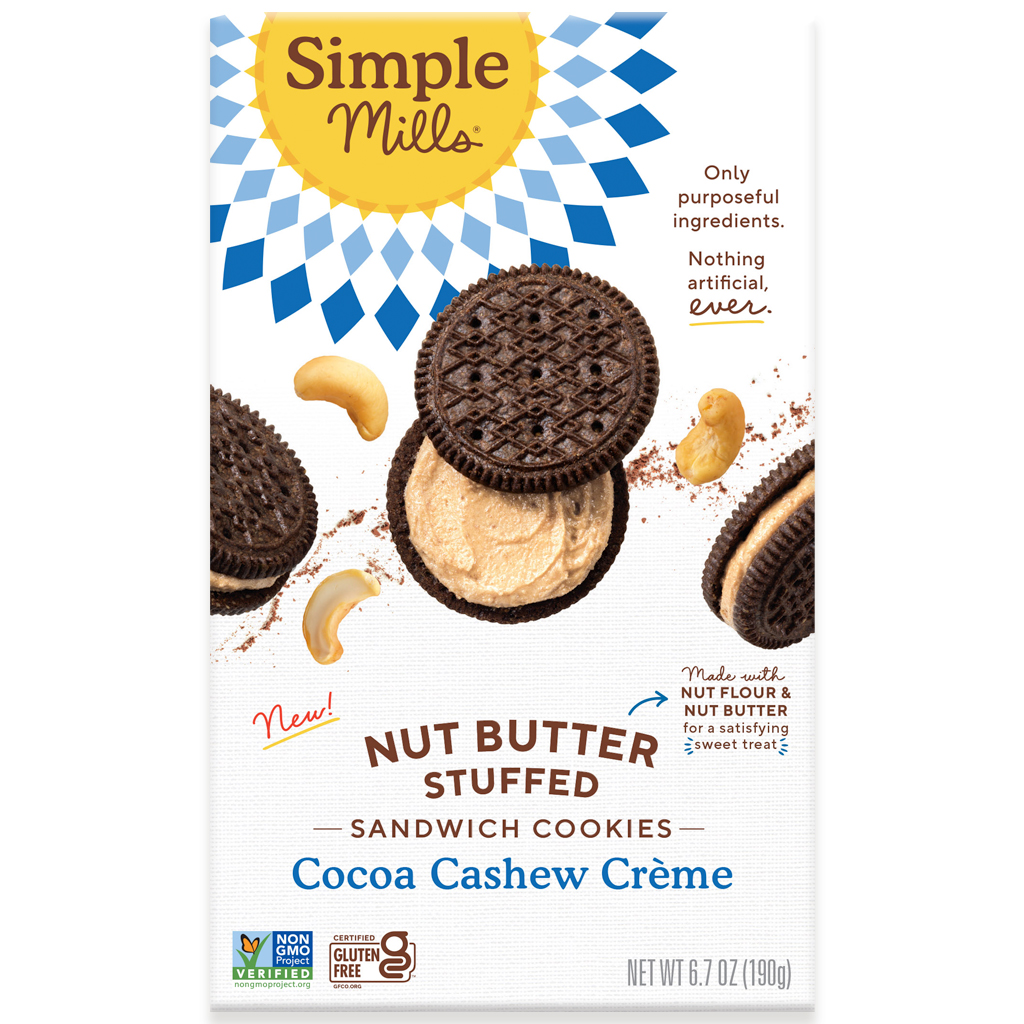 Simple Mills
6 Simple Mills Cocoa Cashew Crème Sandwich Cookies
Cookies can be delicious and good for you, as these sweet treats from Simple Mills prove. Great for kids and adults alike, these nut butter cookies are not just plant-based, but they're gluten-free, too.
Check it out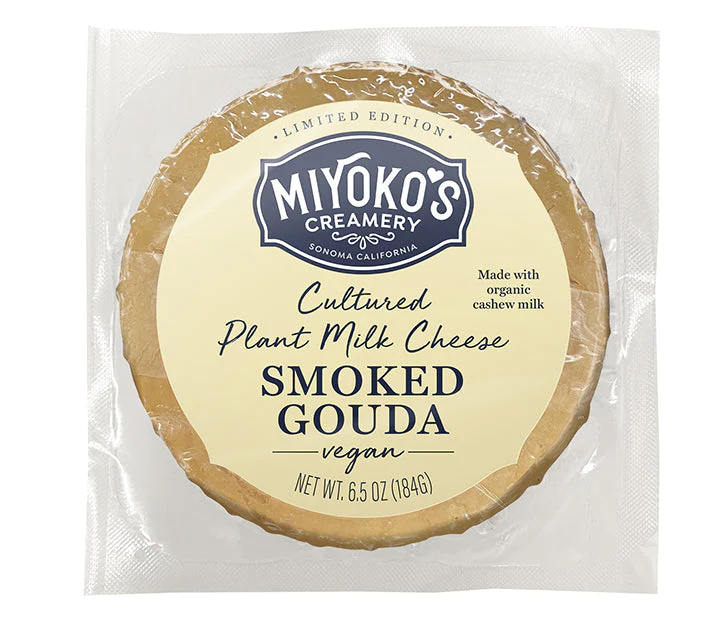 Miyoko's Creamery
7 Miyoko's Creamery Smoked Gouda
Miyoko's Creamery doesn't just know how to make vegan cheese. It knows how to make vegan cheese really, really well. If you want to check that theory for yourself, Whole Foods stocks many of the brand's products, including this vegan Smoked Gouda wheel.
Check it out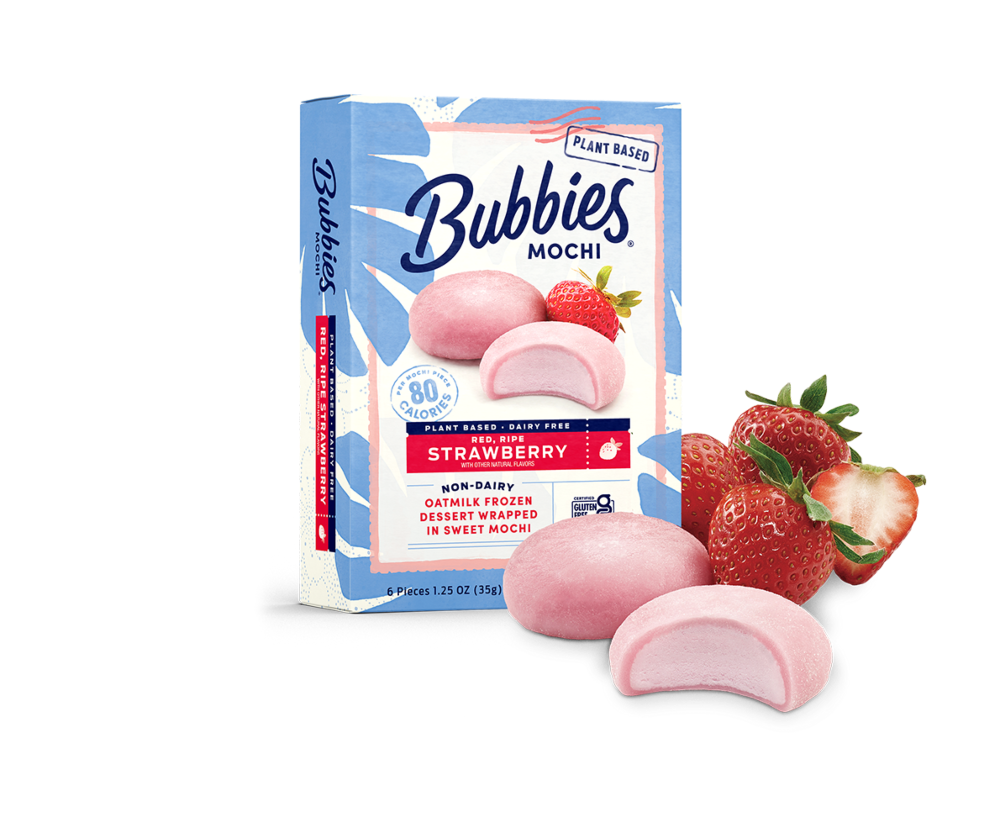 Bubbies
8 Bubbies Mochi Strawberry Oatmilk
In recent years, mochi ice cream, a Japanese dessert, has gained popularity in the US. Usually, it consists of a soft, chewy rice cake with an ice cream filling, but this vegan version adds strawberry puree and oat milk into the mix.
Check it out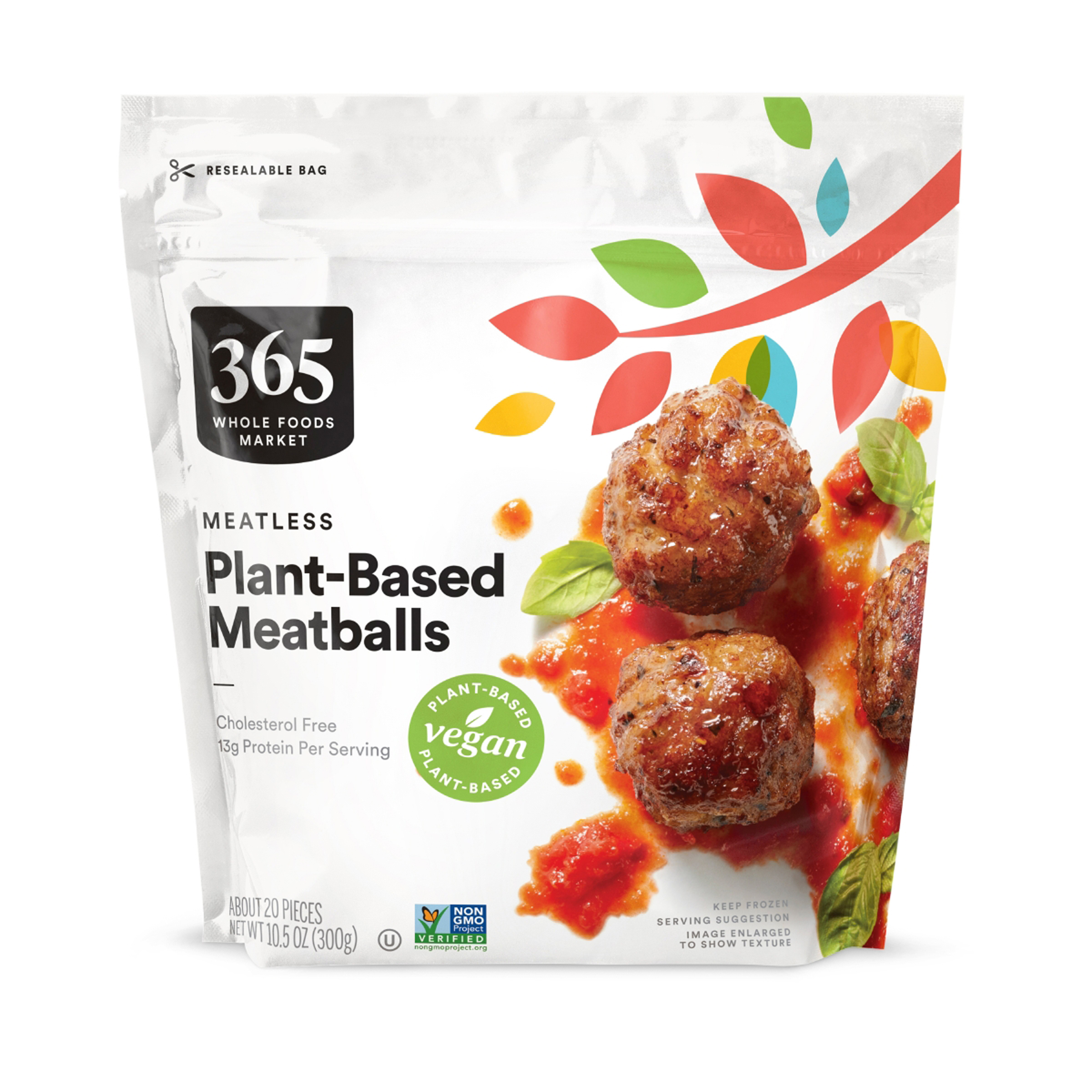 Whole Foods Market
9 365 Plant-Based Meatballs
These own-brand vegan meatballs are a little bit cheaper than some of the name-brand options on Whole Market shelves, but they certainly don't compromise on taste. Try these with spaghetti, a saucy sandwich, or with a side of tasty mash.
Check it out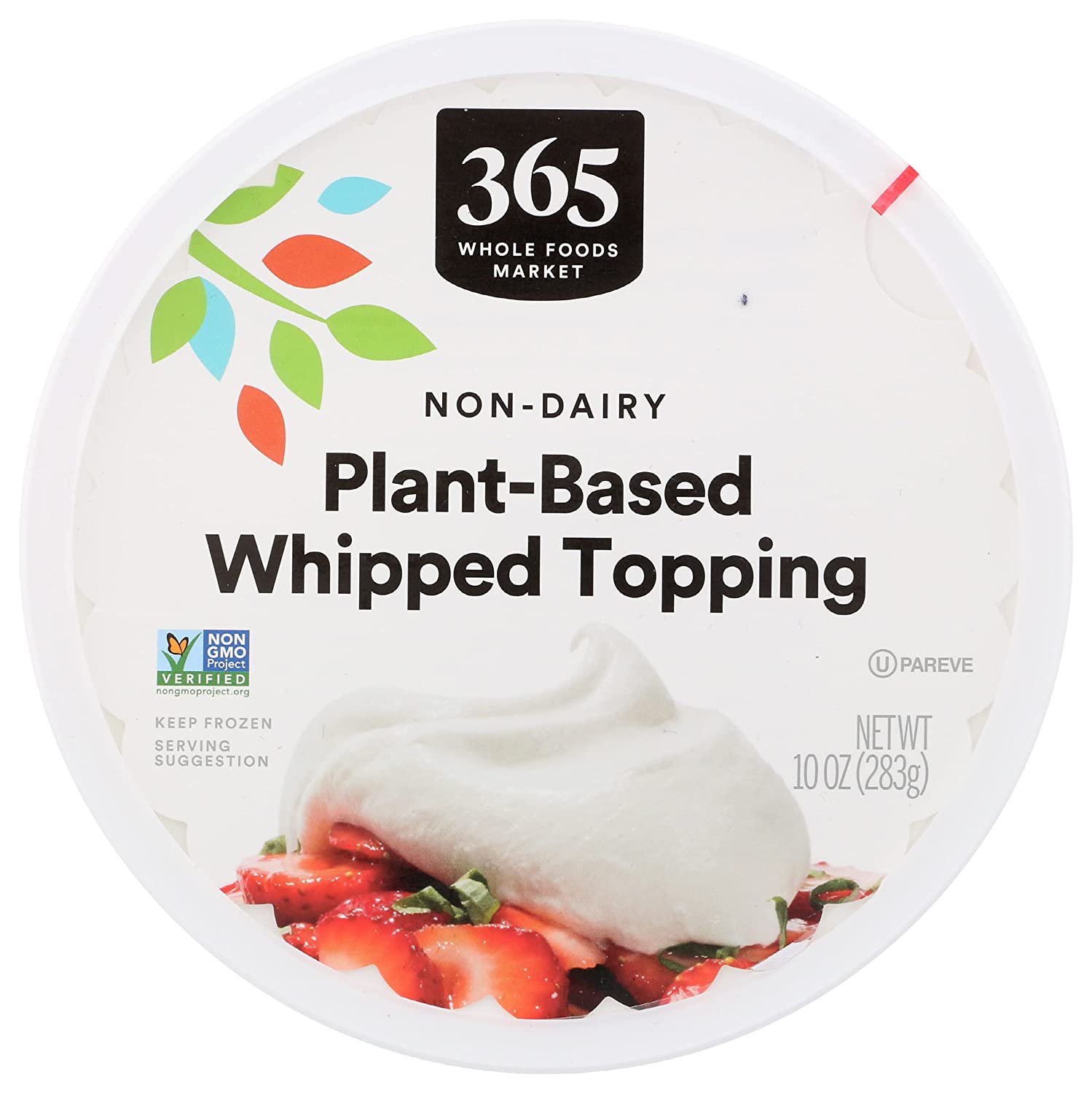 Whole Foods Market
10 365 Plant-Based Whipped Topping
The 365 range has a number of vegan options, but this whipped topping is one of its most popular offerings. Serve with a milkshake, a brownie, a cake, or any sweet treat you desire, and honestly, you won't be able to tell the difference between this and dairy cream.
Check it out