This go-to, one-stop shop for many people is quickly becoming a vegan haven thanks to a surprising number of plant-based products. The freezer section boasts cases packed with vegan brands such as Gardein, Field Roast, and Impossible Foods, and you can even find vegan tuna, chocolate chip cookies, and heat-and-eat bowls. With an abundance of options, Walmart is further proving veganism's place in the mainstream. So, grab your oversized shopping cart (and this list!) to make sure you don't miss these amazing vegan finds.
Vegan products at Walmart
This mega-store has become more and more vegan-friendly over the years with the addition of a wide variety of vegan products. Occasionally, vegan brands will exclusively launch their products at Walmart before expanding their retail footprint.
In 2021, the store became the first to carry marshmallow brand Yummallo's vegan marshmallows at all Walmart locations nationwide. In the same year, the superstore began carrying popular plant-based meat brand Impossible Foods' vegan meatballs at over 3,000 locations nationwide. The vegan meatballs joined Walmart's dedicated plant-based frozen section, where it joined Impossible's other plant-based meats, namely Impossible Burger, Impossible Chicken Nuggets, and Impossible Sausage.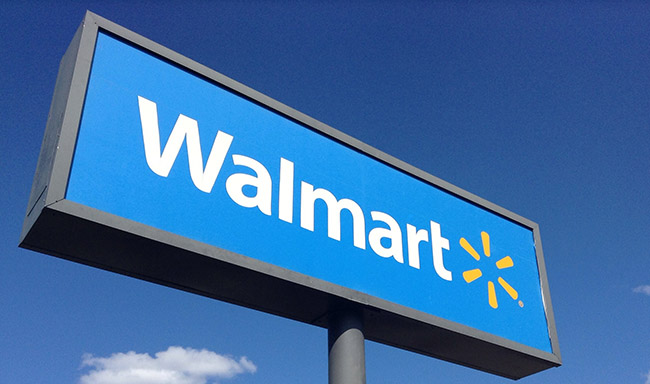 Walmart
In 2022, Beyond Meat launched its first vegan steak product, Beyond Steak, at over 5,000 stores, including many select Walmart locations. In the same year, family-size packs of vegan buffalo chicken wings from meatless brand Like Meat hit the freezer sections at over 3,600 Walmart locations just in time for the Super Bowl.
But that's not all. When Grammy-award-winning music artist Jermaine Dupri launched his own vegan ice cream brand, JD's Vegan, he chose to partner with Walmart for the launch of his vegan pints. "Walmart and I share the same vision of providing consumers with the best products and making healthy alternatives accessible to everyone," Dupri said in a statement.
And beyond food products, Walmart has incorporated more sustainable initiatives into its other product offerings.
Best vegan finds at Walmart
But for now, we'll get into our top editor picks from the superstore's offerings. Think vegan meatballs, burgers, mac and cheese, pints of ice cream, cookies, and more.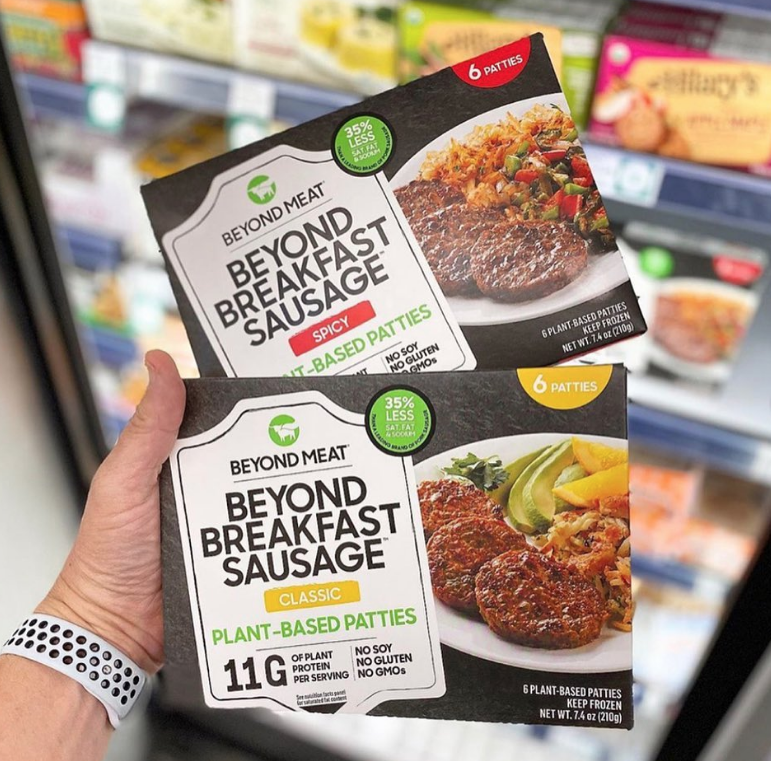 Big Box Vegan
1 Beyond Meat Beyond Breakfast Sausage
Whip up one delicious breakfast sandwich by layering these meaty sausage rounds with avocado, tomato slices, JUST Egg, and vegan mayo all on an English muffin.
FIND IT HERE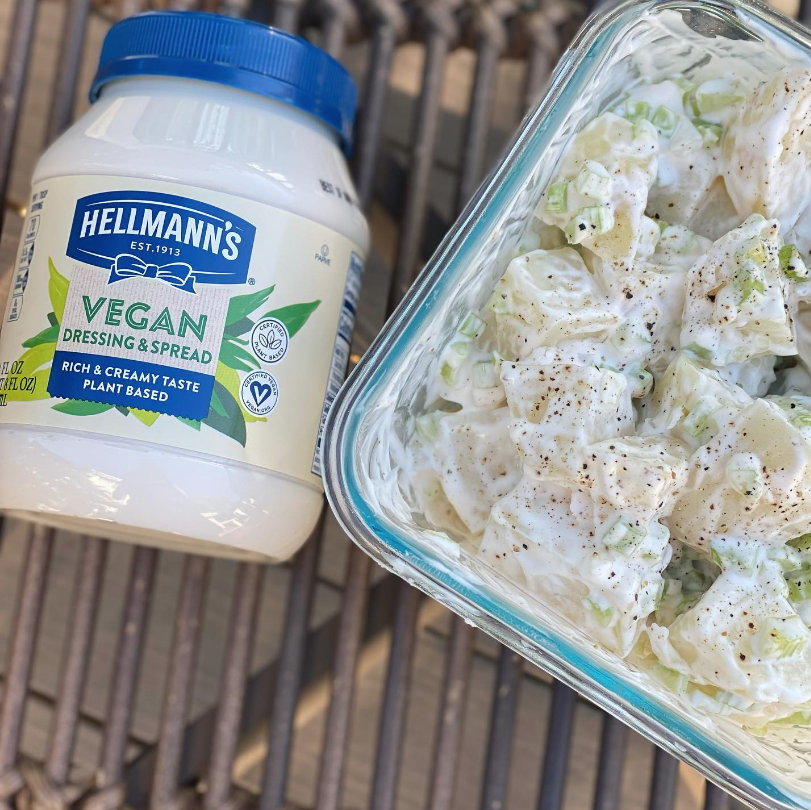 @myrealdish/Instagram
2 Hellmann's Vegan Mayo
Even mainstream brands like Hellman's are getting in on the vegan mayo game. This giant tub retails for less than $4 and will quickly become a staple in your kitchen.
FIND IT HERE
@bigboxvegan/Instagram
3
Lotus Biscoff Cream Sandwiches
The classic vegan biscuit cookie gets an even better upgrade in this dairy-free cream-filled sandwich version. Both a vanilla and cookie butter cream version exist, and they are both irresistible.
FIND IT HERE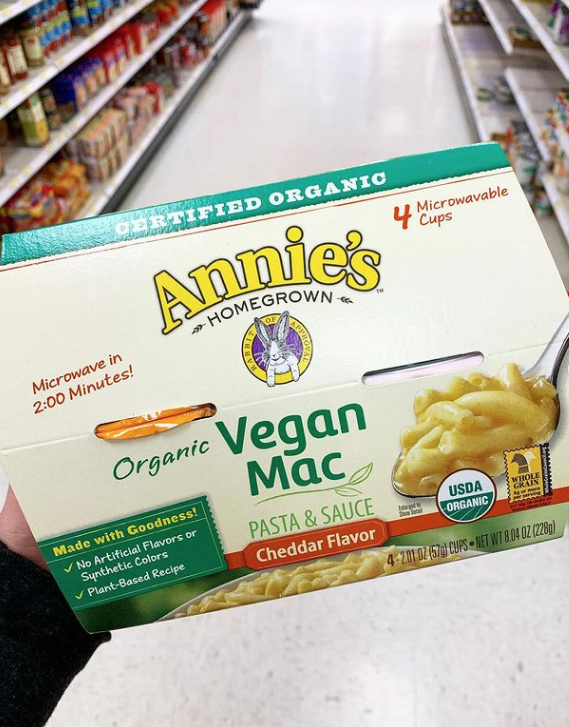 @theveganzombie/Instagram
4 Annie's Homegrown Vegan Mac
Ready in just two minutes in the microwave, these mac and cheese cups make at-home lunches even easier. Each double pack retails for less than $3, making them an affordable buy.
FIND IT HERE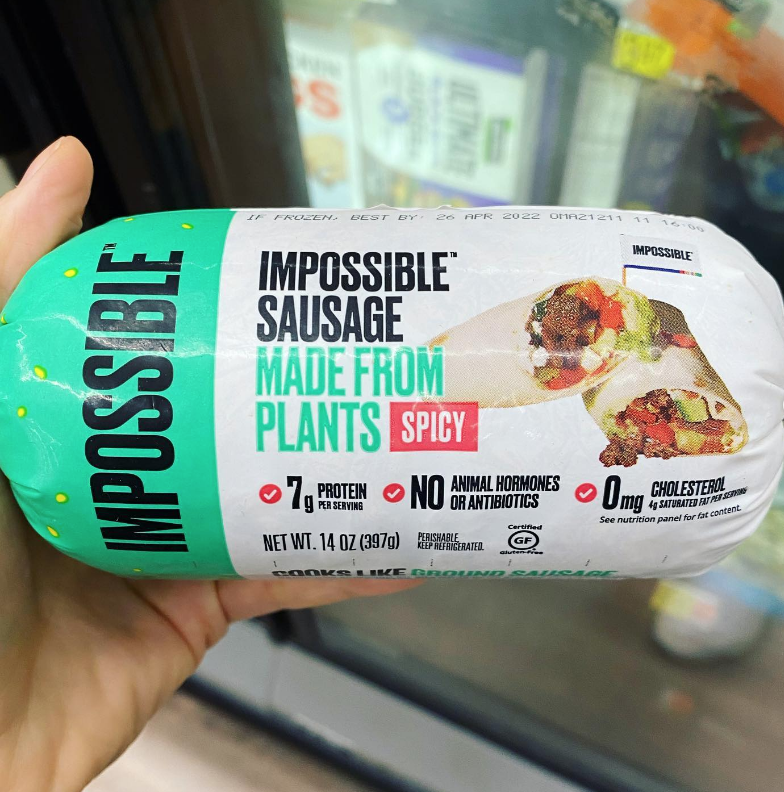 @veganwalmart/Instagram
5
Impossible Sausage
The widely popular vegan sausage is now available in retail markets, including Walmart, so customers can cook up a deluxe vegan brunch from the comfort of their own homes.
FIND IT HERE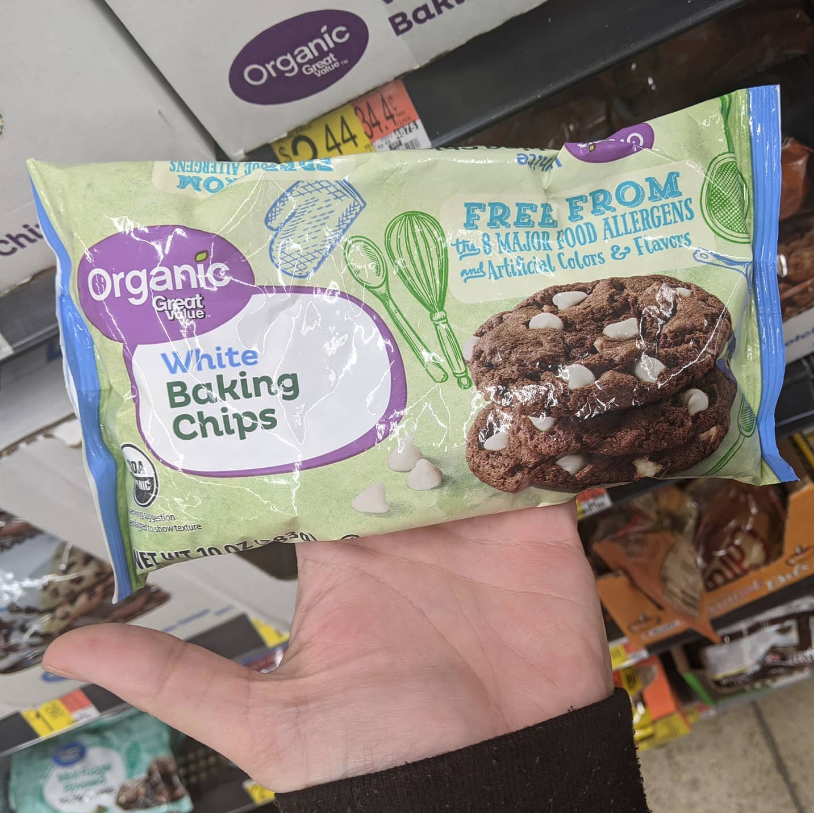 @vegankentucky/Instagram
6
Great Value White Chocolate Baking Chips
The megamart even has vegan white chocolate chips! A hard-to-find commodity at many stores, these dairy-free morsels are ready for adding into brownies, cookies, dessert bars, and so much more.
FIND IT HERE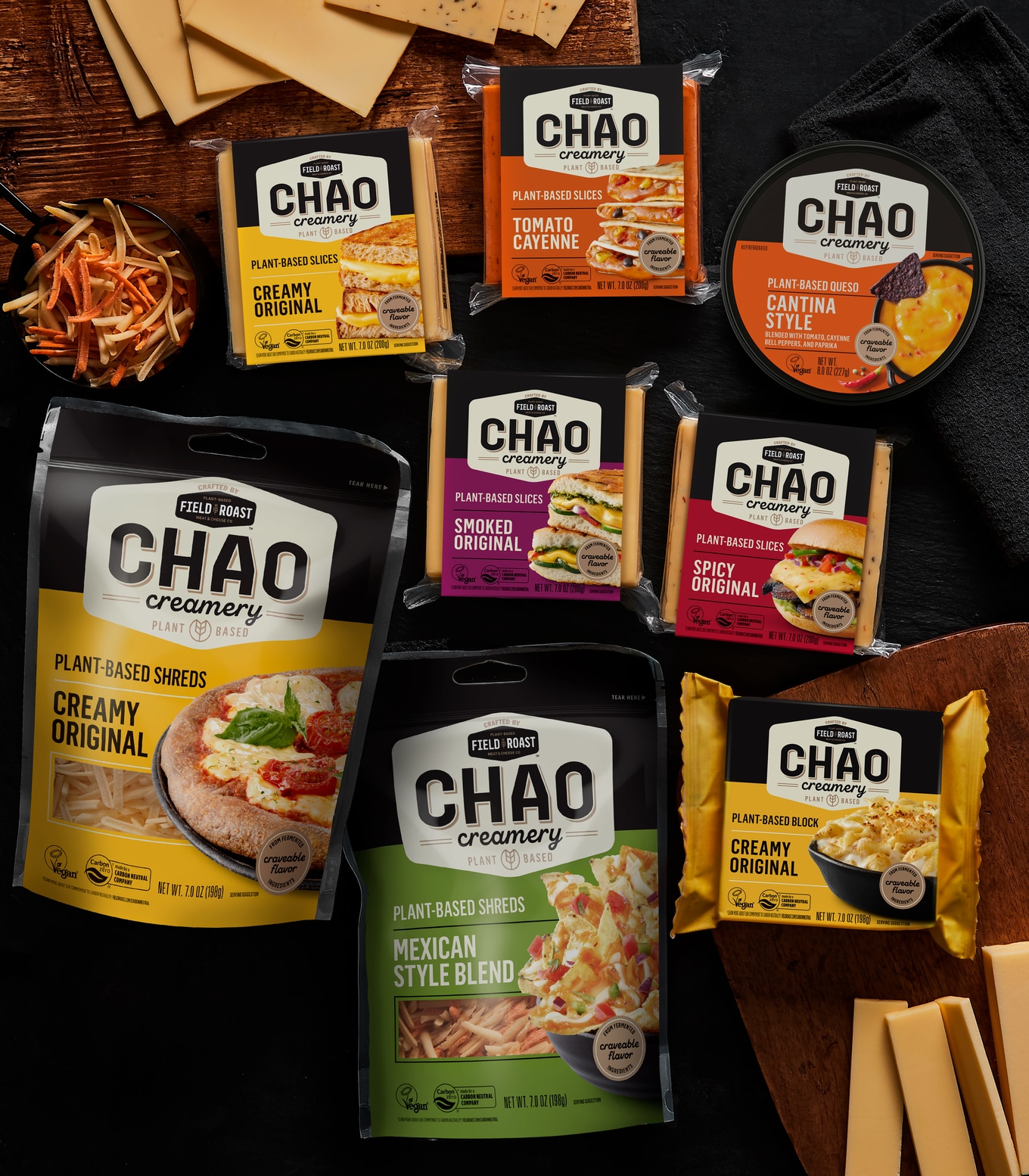 Field Roast
7Field Roast Chao Shreds
Melty quesadillas, grilled cheeses, vegan omelets, and so much more get a step up with this easily meltable shredded vegan cheese from the popular vegan meat brand.
FIND IT HERE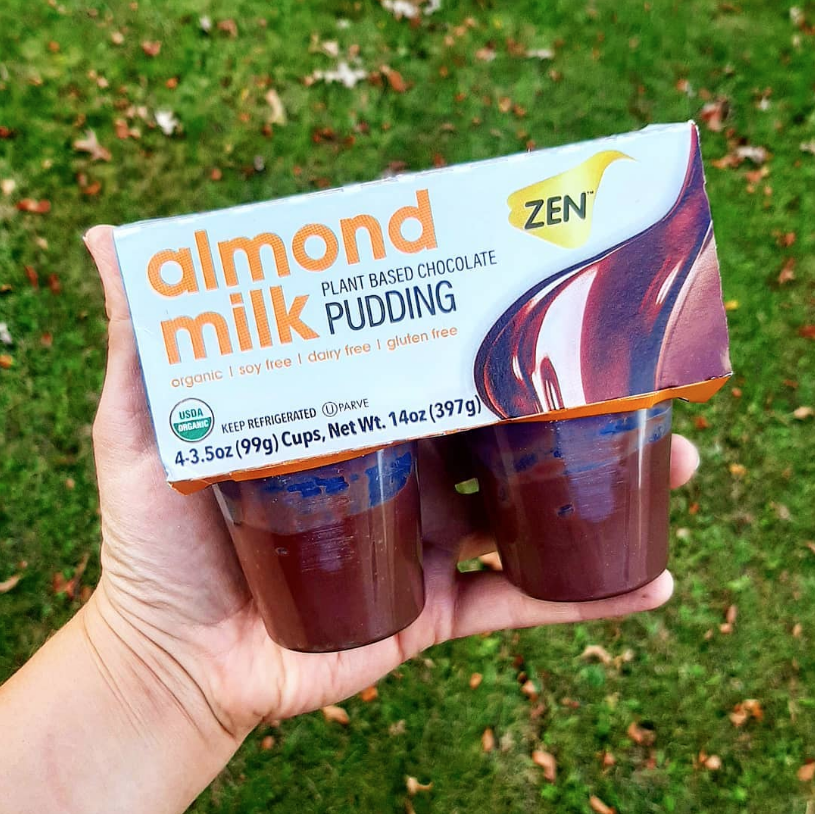 @vegananventures/Instagram
8 Zen Almond Milk Chocolate Puddings
That nostalgic lunchbox treat is now available dairy-free and plant-based! Layer with crushed Oreos and vegan whipped cream for a delicious chocolate parfait.
FIND IT HERE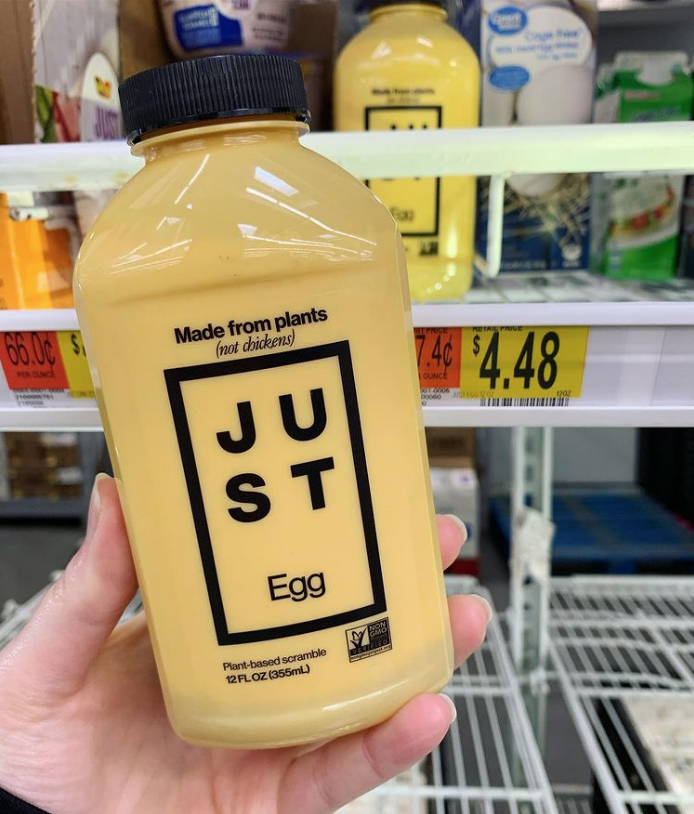 @vegangrocerygrabs/Instagram
9JUST Egg
The ever-popular egg substitute is available in the refrigerated goods section at Walmart and primed and ready to be turned into frittatas, omelets, scrambles, and more.
FIND IT HERE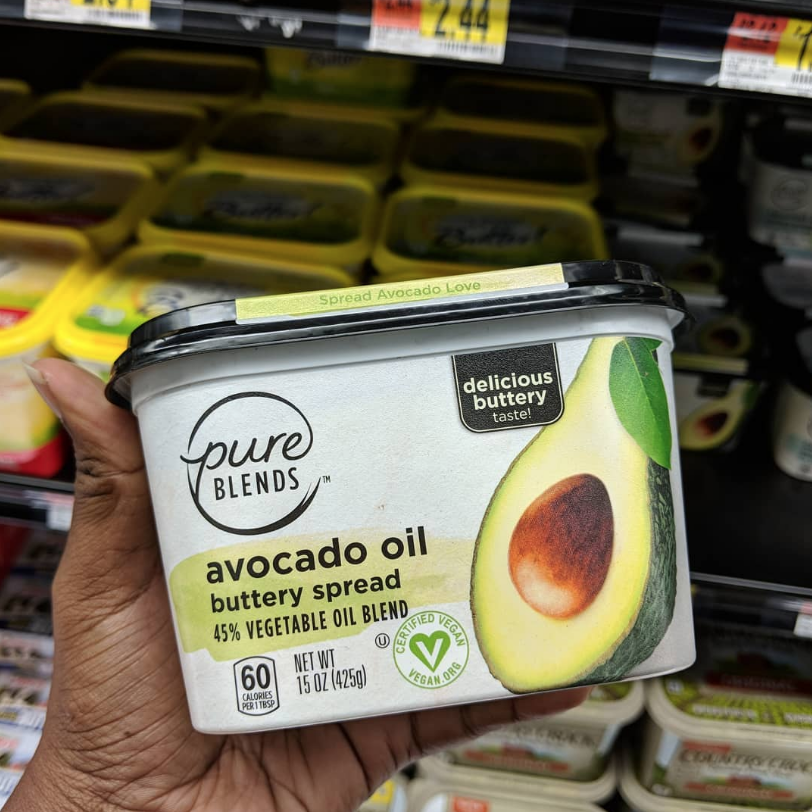 @fiercebrownmama/Instagram
10Pure Blends Avocado Oil Vegan Butter
This avocado oil-based buttery spread is delicious on toast, in baked goods, slathered over waffles or pancakes, or for adding that perfect crisp when frying up foods in a pan.
FIND IT HERE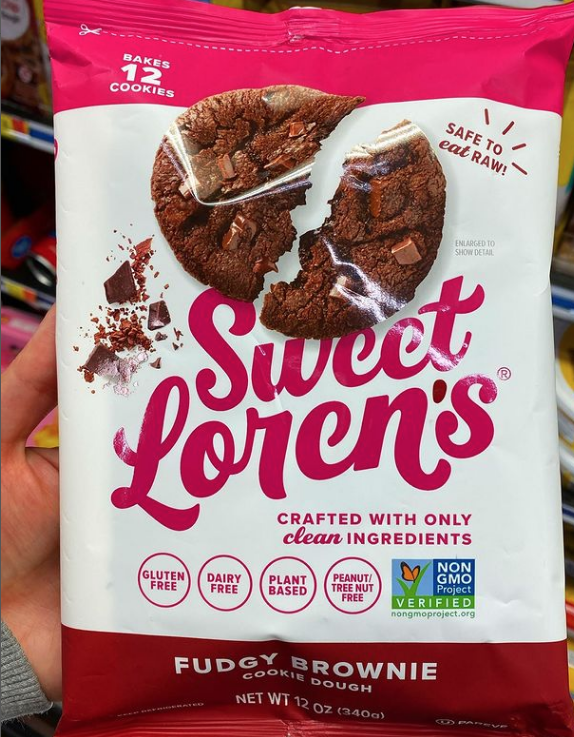 @veganwalmart/Instagram
11 Sweet Loren's Vegan Cookie Dough
Find this gluten-free cookie dough nestled in the refrigerated aisles of Walmart. Bake them and add to milkshakes, sundaes, or brownies for added decadence.
FIND IT HERE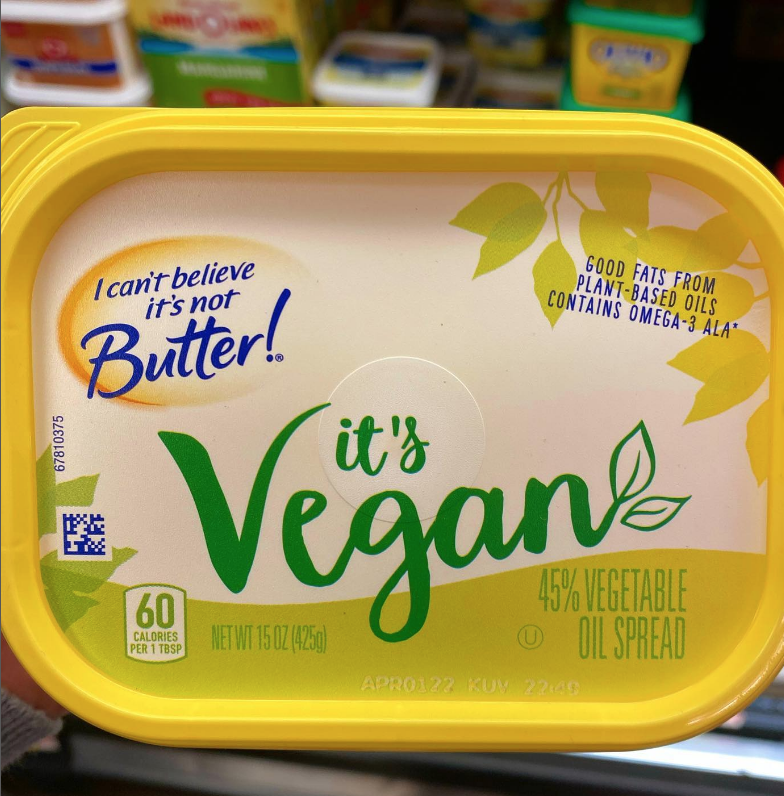 @veganwalmart/Instagram
12 I Can't Believe it's Not Butter!
Every major butter brand is recognizing the demand for vegan butter … even when it's not butter! Plant-based oils make up the base of this perfectly meltable spread.
FIND IT HERE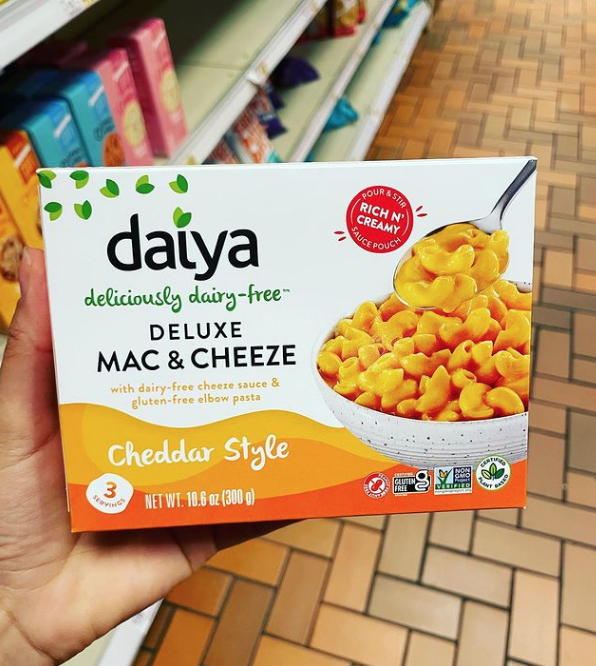 @mama_vegan_finds/Instagram
13Daiya Vegan Mac
Don't miss this meatless bacon mac and cheese found among the shelf-stable goods. Made with gluten-free pasta and pea protein-based meatless bacon bits, this meaty and cheesy concoction makes for an easy weeknight meal.
FIND IT HERE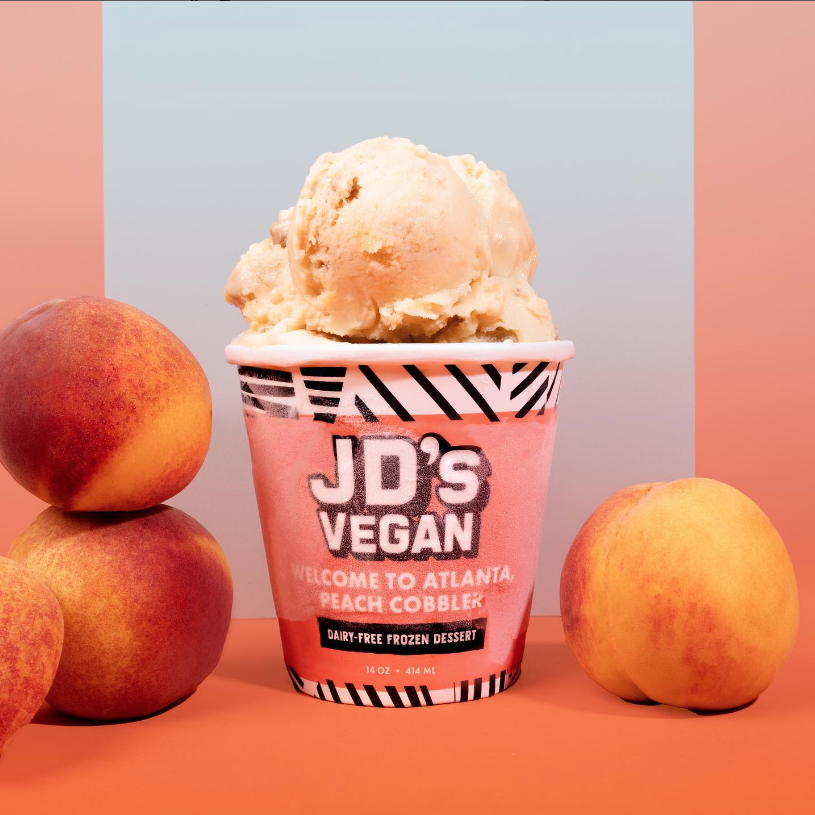 JD's Vegan
14JD's Vegan Ice Cream
Launched by music legend Jermaine Dupri, this vegan ice cream is made from a base of coconut cream to deliver a thick texture without animal-derived ingredients.
FIND IT HERE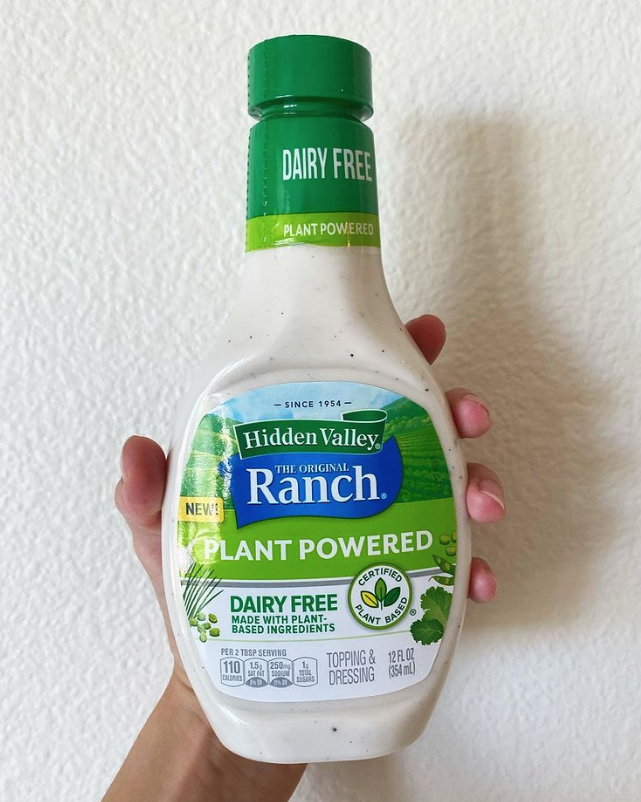 @theveganventures/Instagram
15Hidden Valley Vegan Ranch
This longtime dairy-based company debuted vegan ranch to much acclaim. Grab a few bottles on your next Walmart trip for drizzling over salads or adding to vegan Buffalo wraps.
FIND IT HERE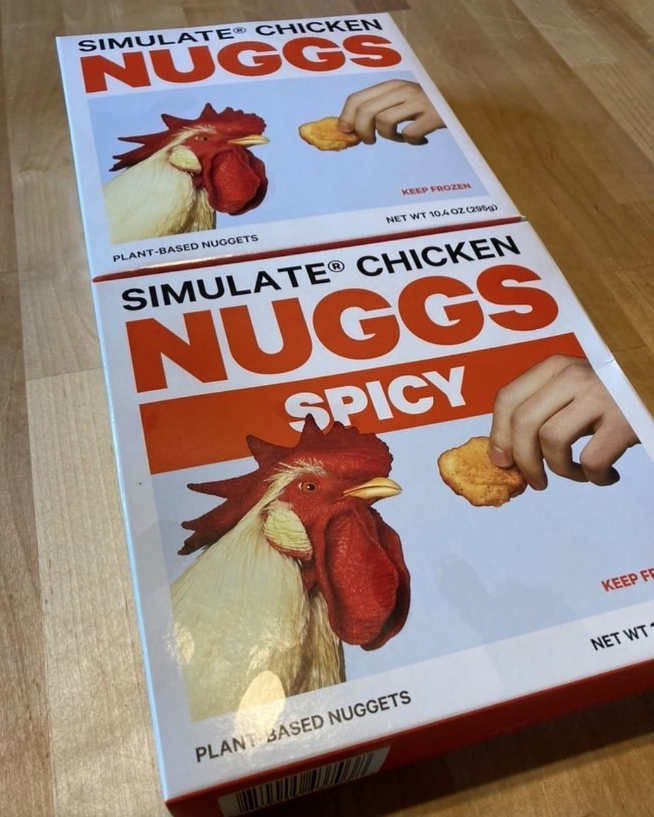 @lakeerievegan/Instagram
16Simulate Spicy Vegan Nuggets
These Instagram-famous vegan nuggets have hit the shelves at Walmart! Late-night snacking just got a lot better.
FIND IT HERE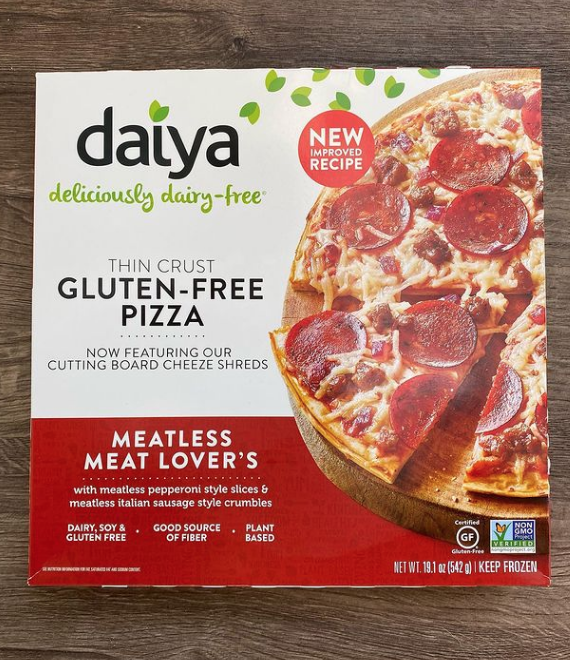 @foodmykiddidnoteat/Instagram
17Daiya Gluten-Free Pizza
Layered with the brand's mozzarella shreds, plus roasted red onions, bell peppers, tomatoes, garlic, and basil, this frozen pizza is a step above the rest. Add on your favorite beefy crumbles or vegan pepperoni for some extra heartiness.
FIND IT HERE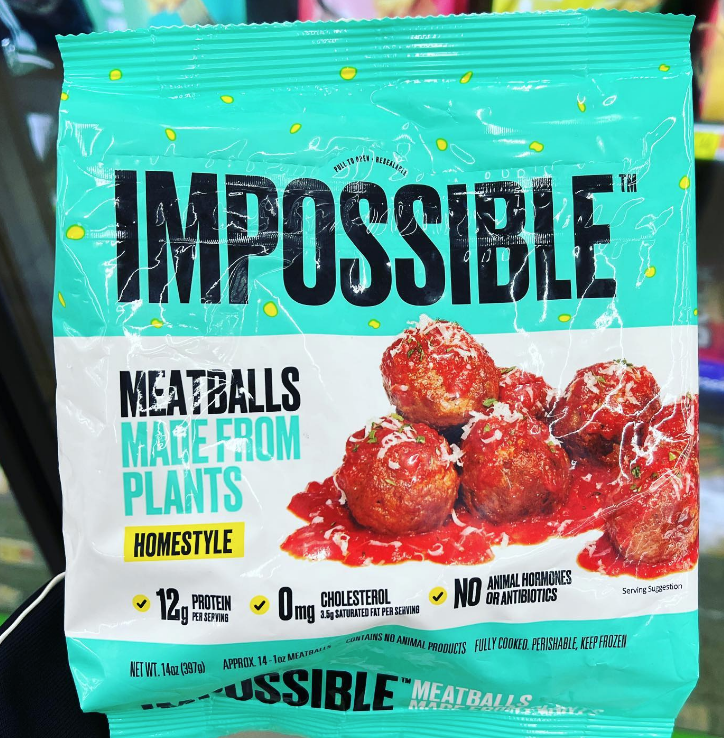 @veganwalmart/Instagram
18Impossible Foods Vegan Meatballs
Ready to make the best meatball sub of your life? Pick up a bag of these extra meaty meatless meatballs for stuffing into subs with melty vegan cheese.
FIND IT HERE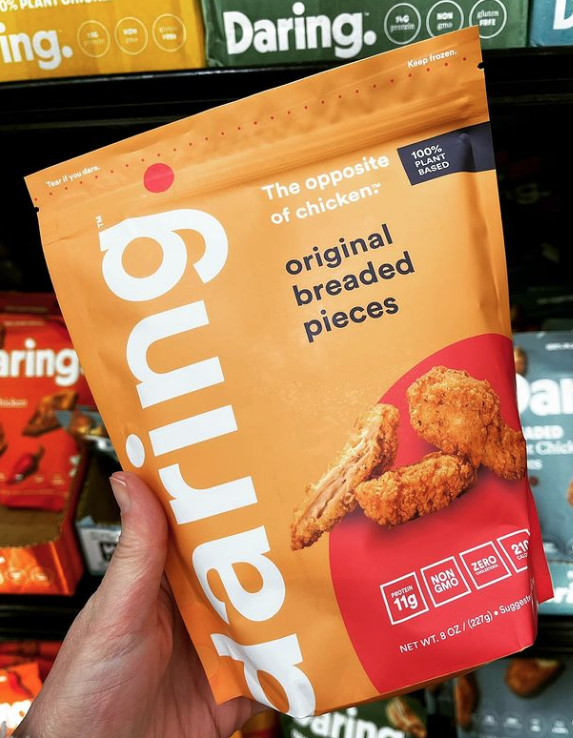 @hauntedherbivore/Instagram
19Daring Foods Vegan Breaded Chicken
These original vegan breaded chicken tenders are just so tender and delicious. Add into wraps or toss over salads for a crispy, flaky protein addition.
FIND IT HERE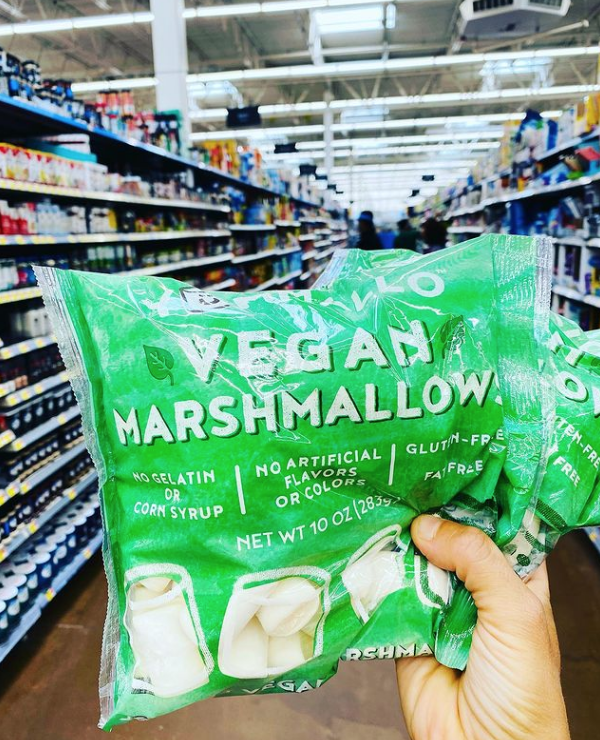 @veganonthegogirl/Instagram
20Yummallo Vegan Marshmallows
These classic, chewy treats get a gelatin-free makeover perfect for summertime s'mores! We're keeping these bite-sized sweets in our cupboard for cereal treats, cookie bars, and hot chocolate.
FIND IT HERE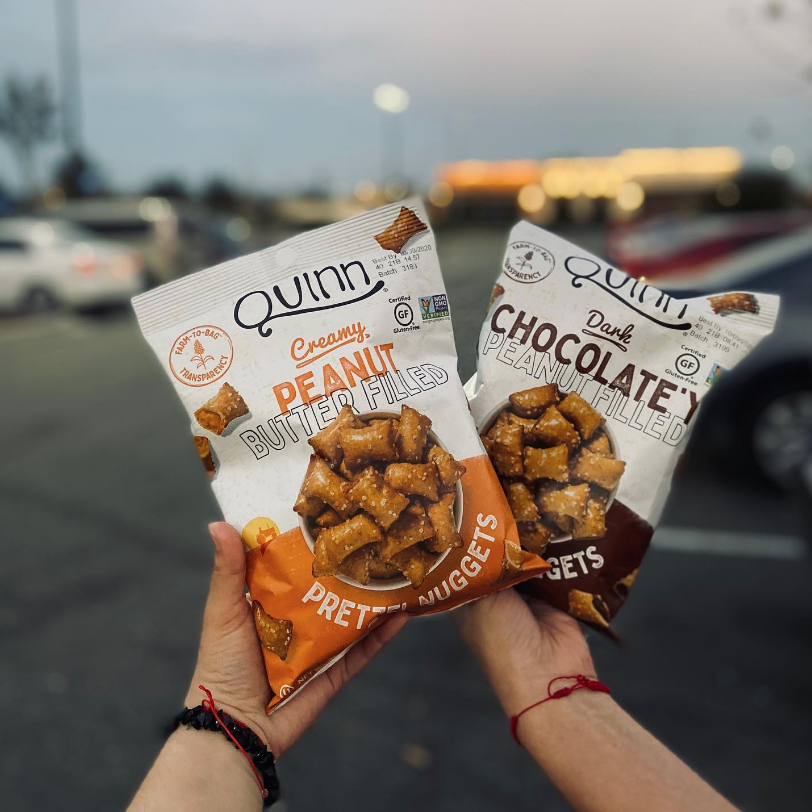 @saritagoes.vegan/Instagram
21Quinn Peanut and Dark Chocolate-Filled Gluten-Free Pretzels
These salty-sweet snacks are irresistible and perfect for on-the-go snacking.
FIND IT HERE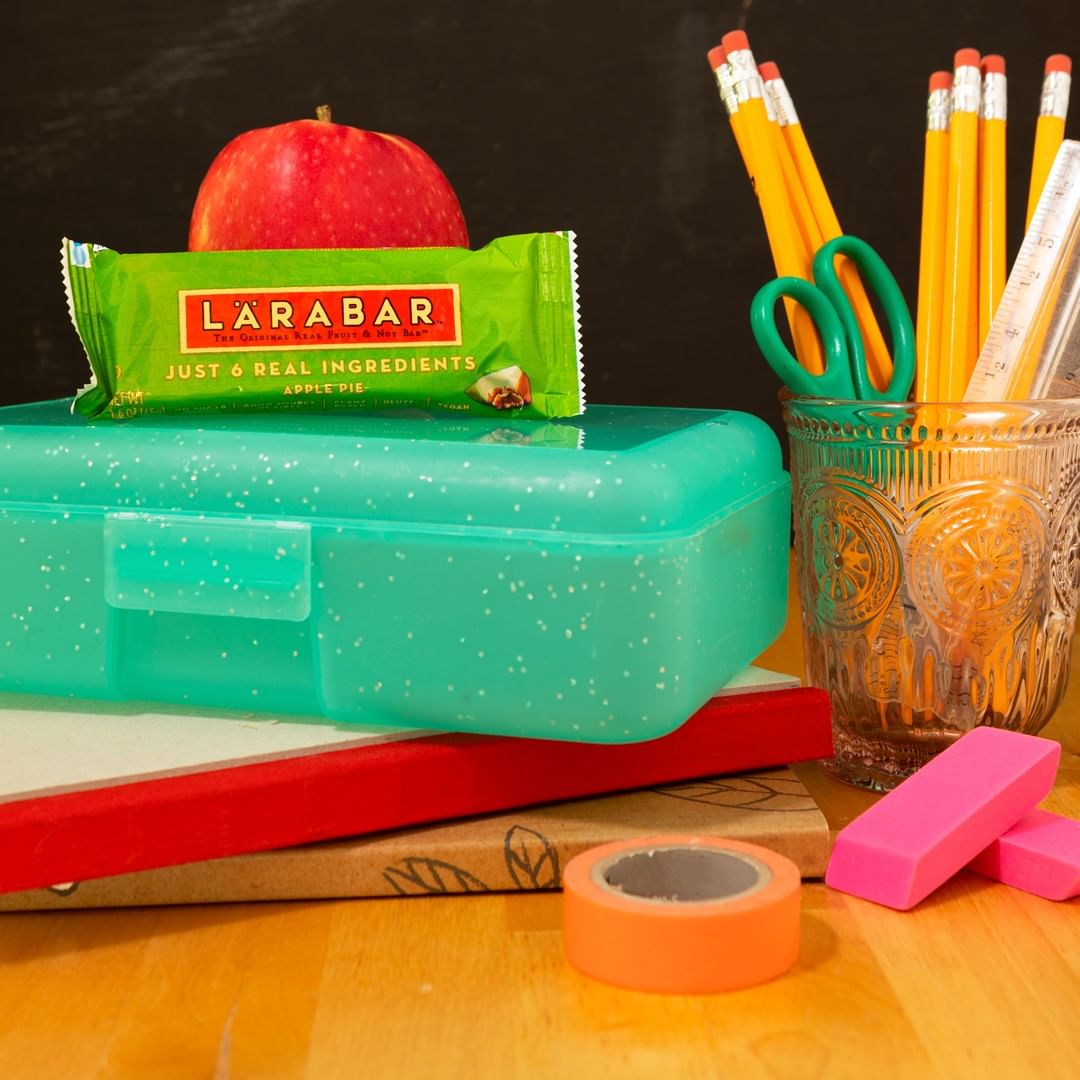 Larabar/Instagram
22 Larabar Apple Pie
Larabars prove that snacks can be healthy, delicious, and made with simple ingredients. This Apple Pie flavor is made with just dates, almonds, apples, walnuts, raisins, and cinnamon.
FIND IT HERE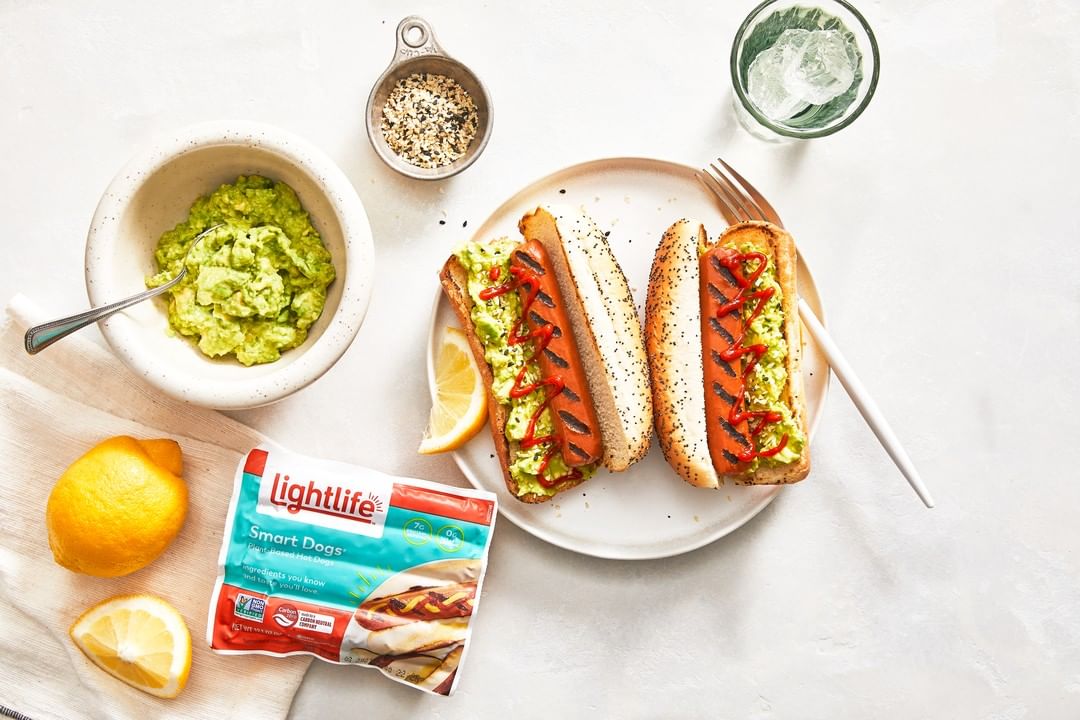 Lightlife/Instagram
23 Lightlife Plant-Based Hot Dogs
Summer isn't complete without hot dogs, so keep these stocked up in the fridge and ready for your next cookout. They have all the flavor, just none of the meat.
FIND IT HERE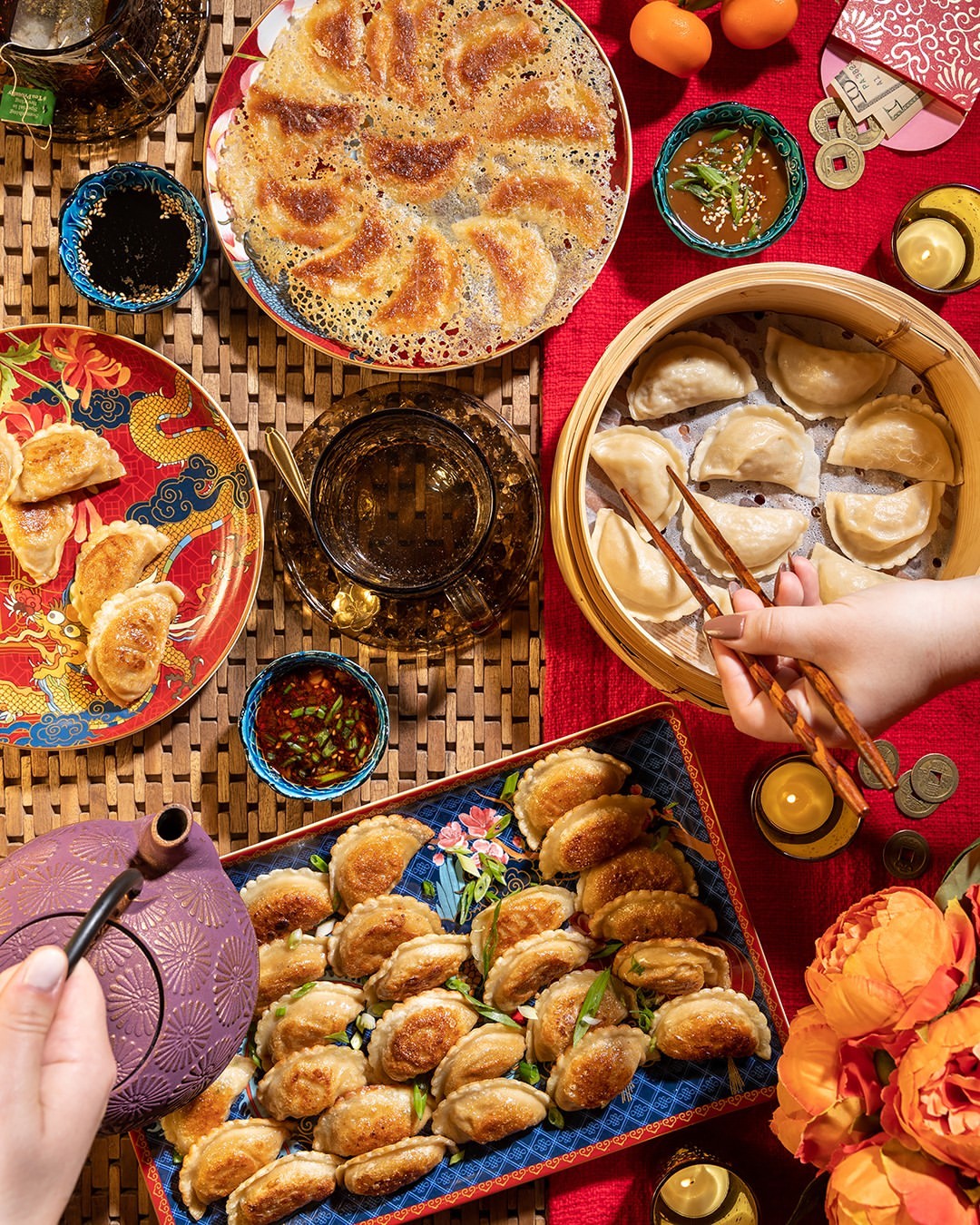 Nasoya/Instagram
24 Nasoya Vegan Thai Basil Dumplings
Next time you're hosting and you're short of appetizer ideas, try these tasty Thai dumplings, which are filled with tofu, green peas, carrots, red bell peppers, and basil. All you need to do is heat them up on the stove and they're ready in five.
FIND IT HERE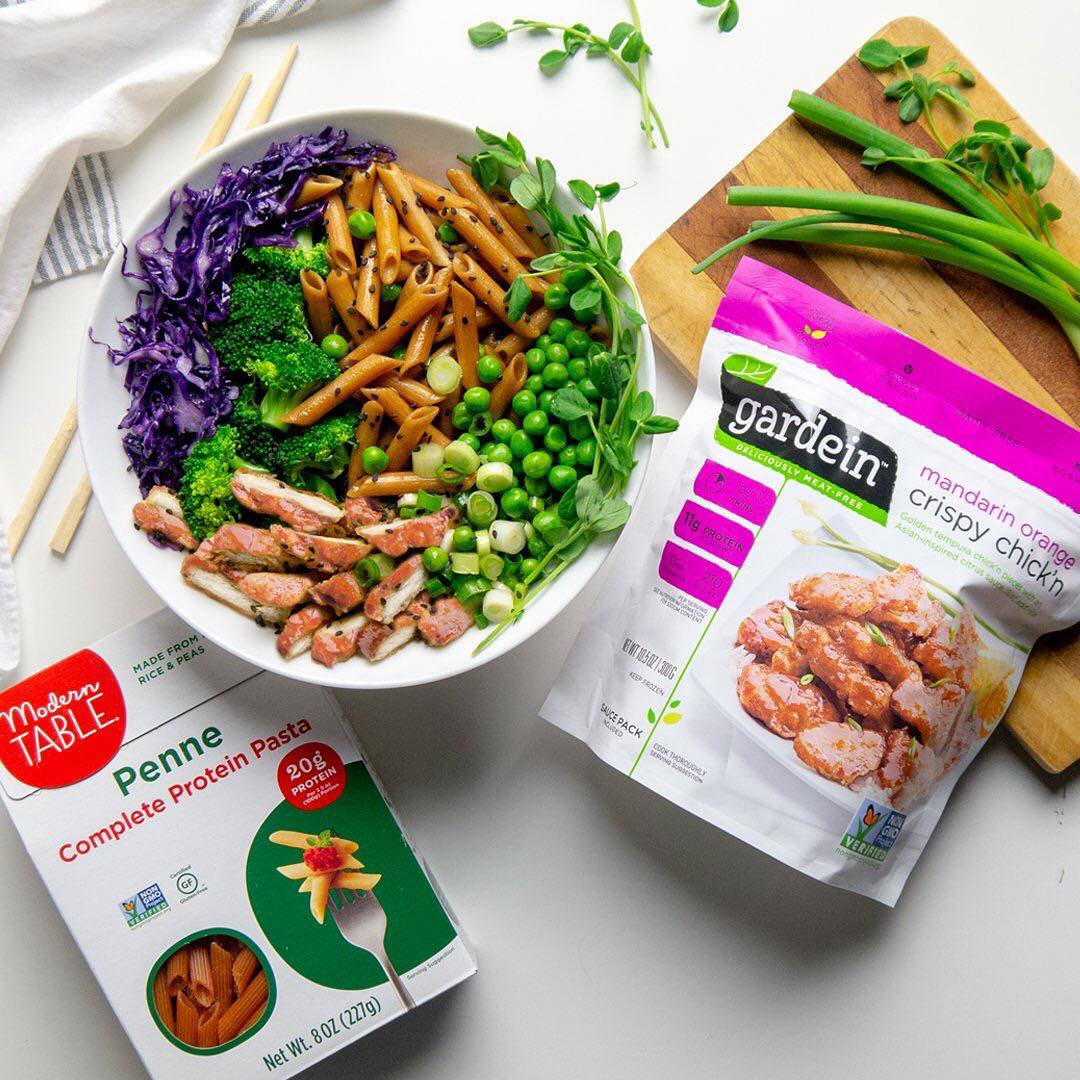 Gardein/Instagram
25 Gardein Plant-Based Mandarin Crispy Chick'n
Crispy, citrusy, and honestly, pretty addictive, these Mandarin vegan chicken pieces from Gardein are just as delicious as ordering takeout.
FIND IT HERE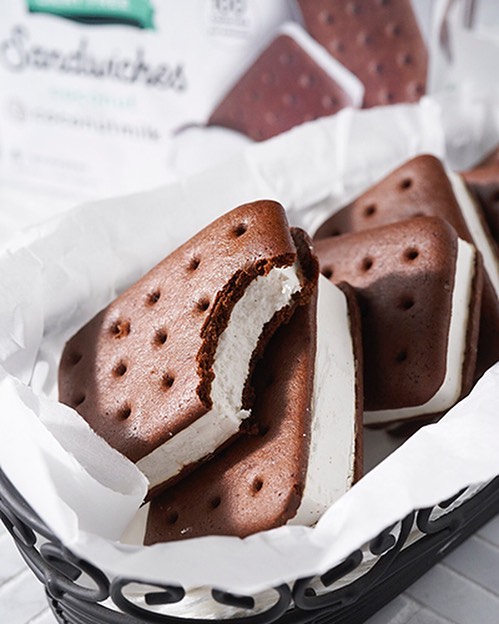 So Delicious/Instagram
26 So Delicious Frozen Dessert Sandwiches
These creamy ice cream sandwiches are made with organic coconut milk, so not only are they vegan, but they're also soy-free, too, which is ideal for those with soy allergies or sensitivities.
FIND IT HERE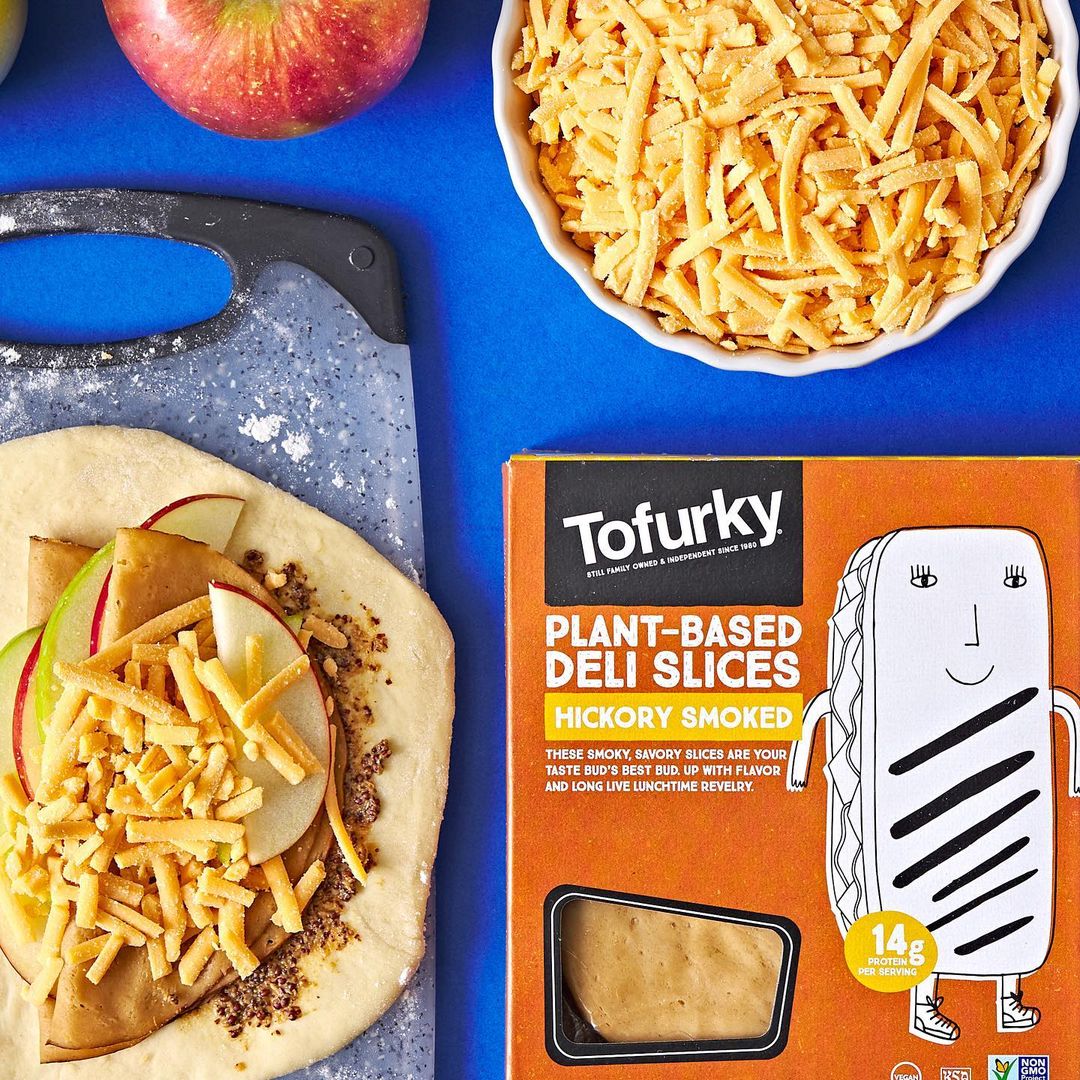 Tofurky/Instagram
27 Tofurky Deli Slices
Make the ultimate sandwich by layering up these Hickory Smoked deli slices from Tofurky. Don't forget the chutney and the pickles.
FIND IT HERE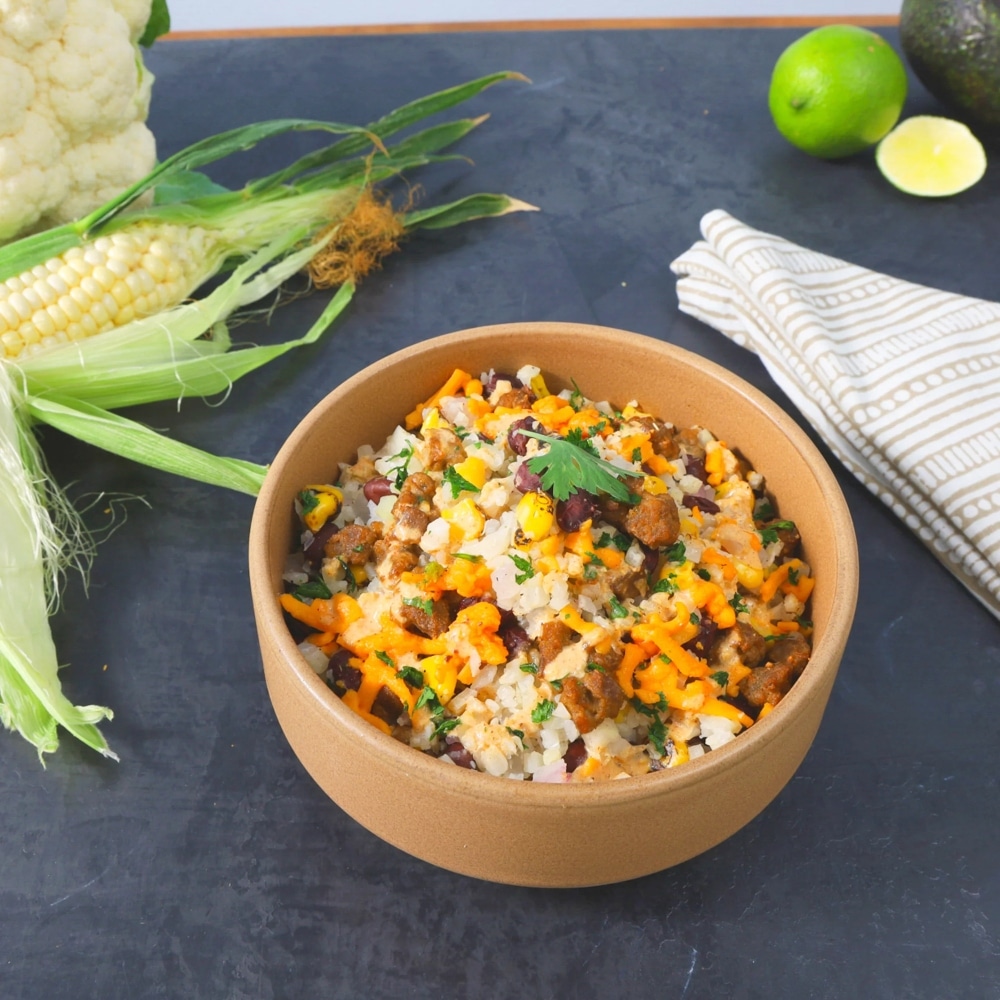 Tattooed Chef
28Tattooed Chef Vegan Burrito Bowl
Let's be honest, everyone has days when they just can't be bothered to cook anything for themselves. But with this burrito bowl, you don't have to do anything but take it out of the freezer and stick it in the microwave.
FIND IT HERE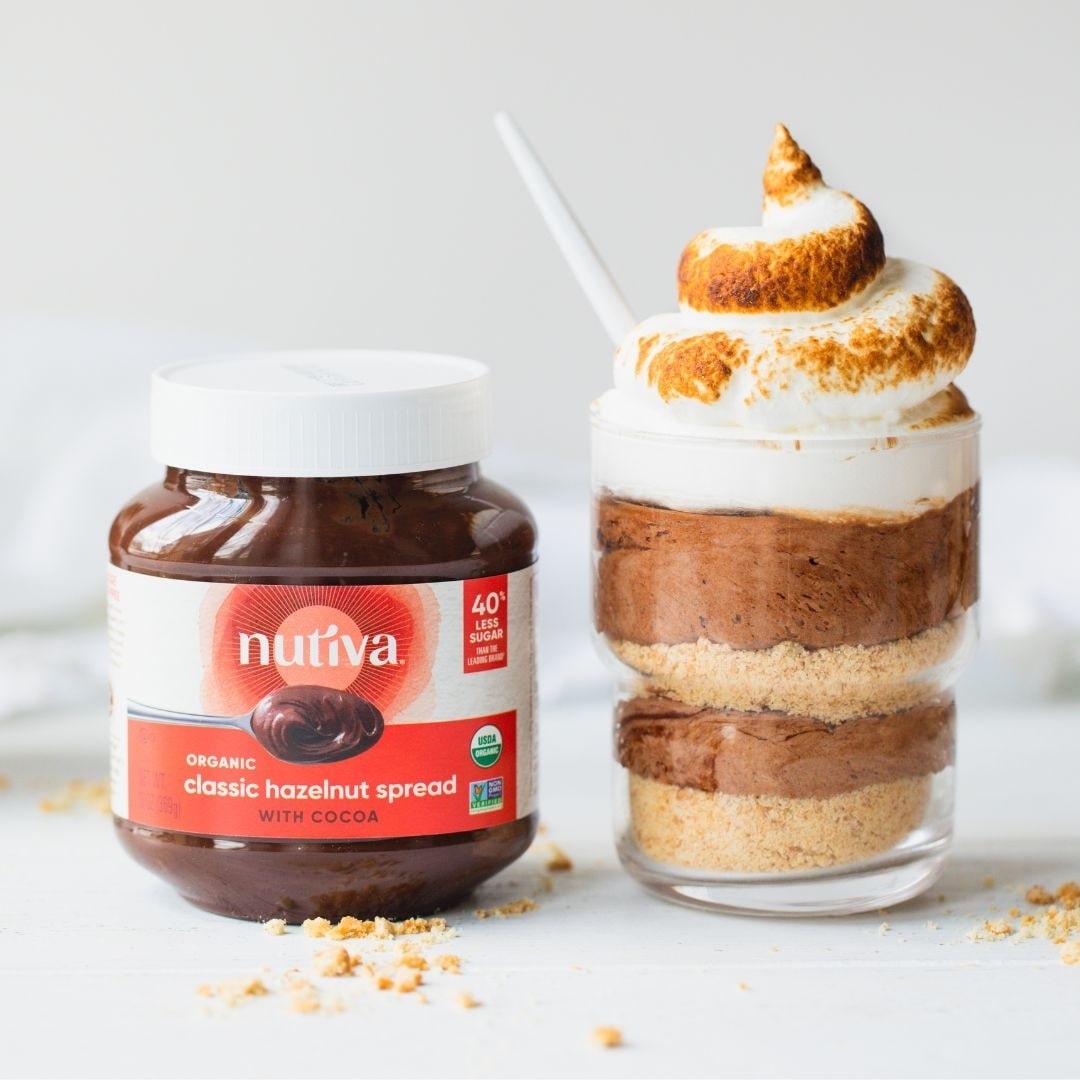 Nutiva/Instagram
29Nutiva Vegan Hazelnut Spread
Forget Nutella, this spread from Nutiva is just as indulgent, just as chocolatey, and just as creamy, only, unlike the OG, it doesn't contain any milk.
FIND IT HERE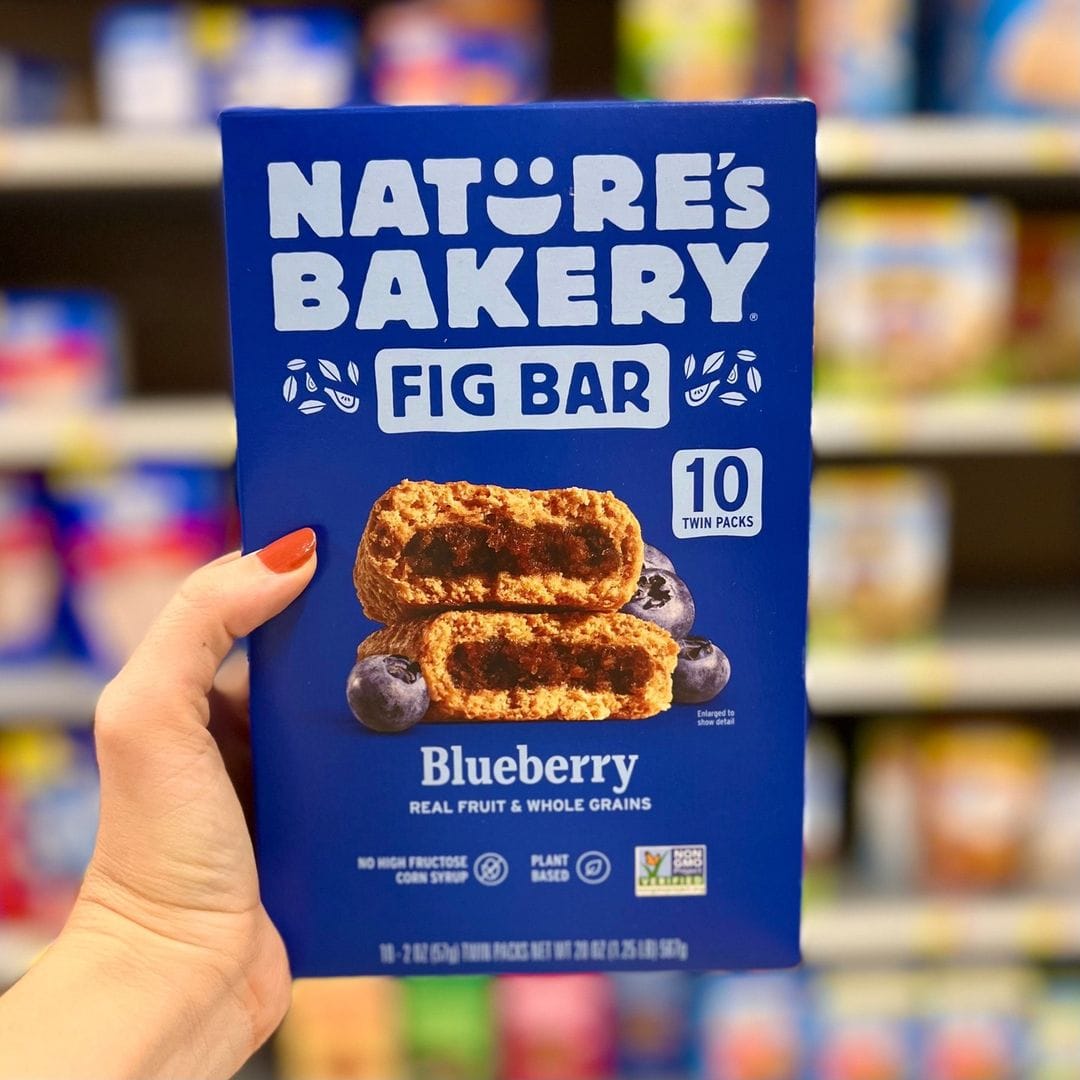 Nature's Bakery/Instagram
30 Nature's Bakery Fig Bars
Made with real blueberries, figs, and whole grains, these bars from Nature's Bakery are a great lunchtime snack. Plus, they're nut-free.
FIND IT HERE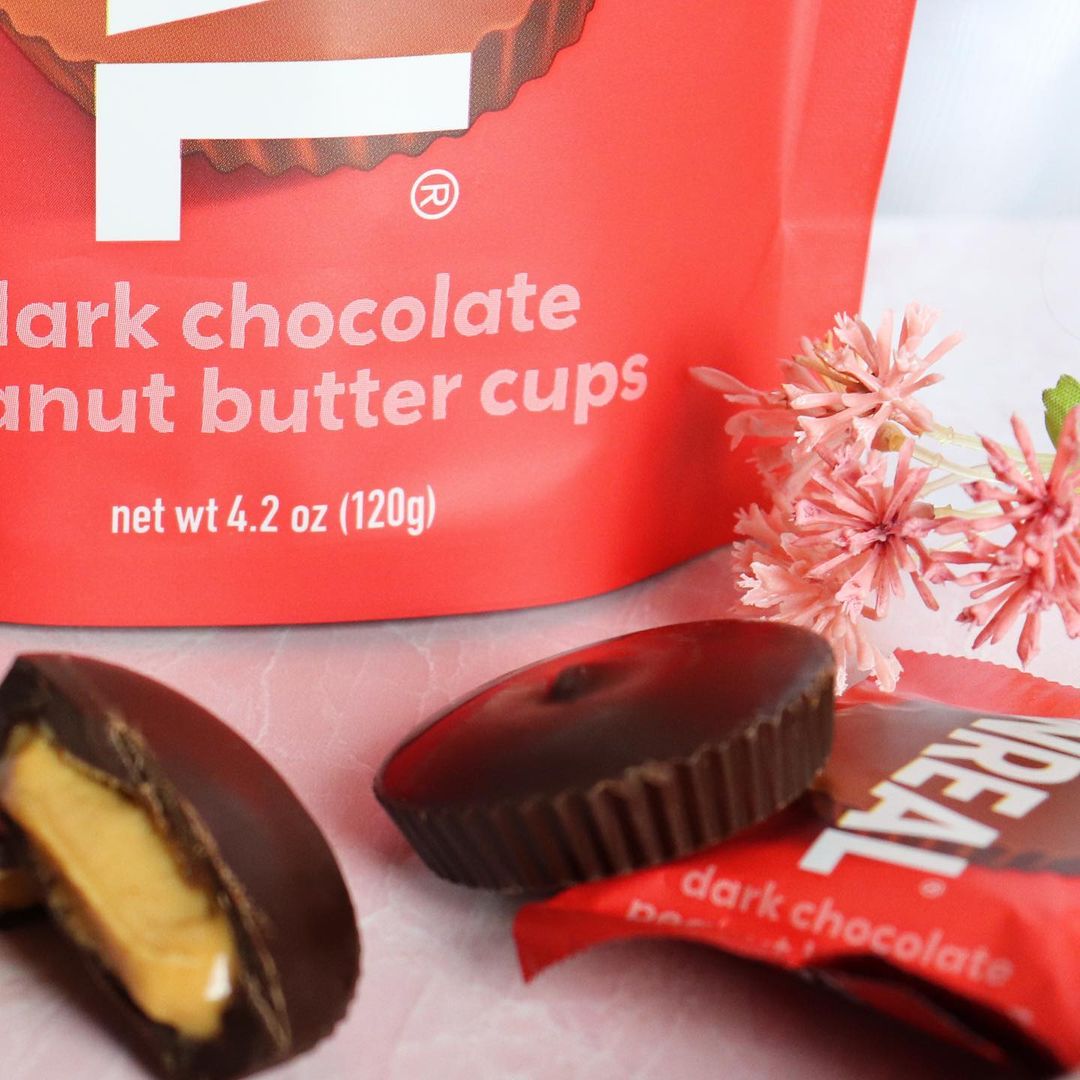 Unreal/Instagram
31 Unreal Dark Chocolate Peanut Butter Cups
Peanut butter cups are one of the nation's favorite snacks for two very good reasons: they're creamy and delicious. But you don't need dairy chocolate to enjoy them, these cups by Unreal are made with dark chocolate and they're just as delectable.
FIND IT HERE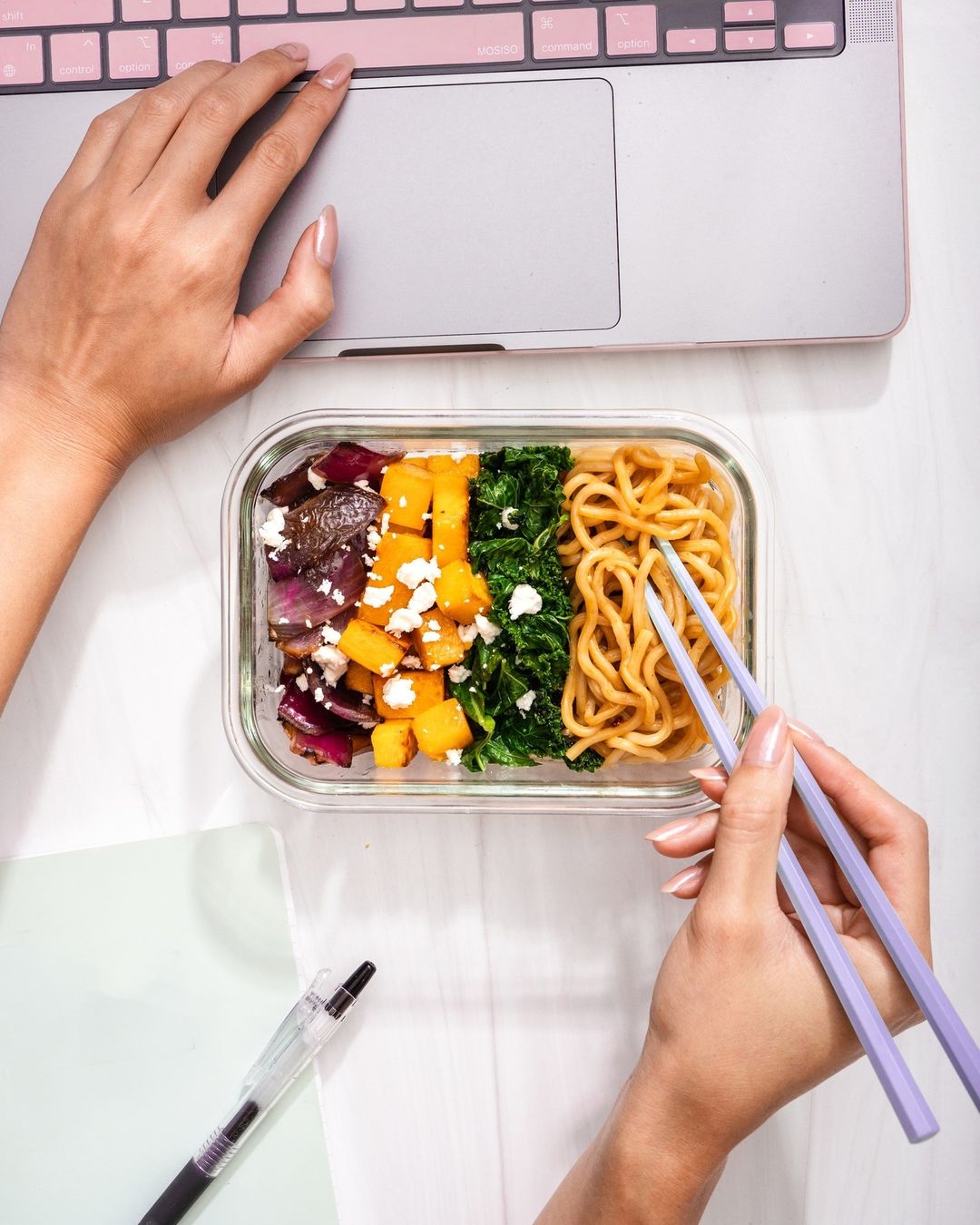 Annie Chun's/Instagram
32Annie Chun's Sweet Chili Noodle Bowl
This is another great find to keep on standby for a lazy day. Ready in just two minutes, the Korean-style gochujang sauce is bursting with flavor, and the Hokkien noodles will likely keep you feeling full until bedtime.
FIND IT HERE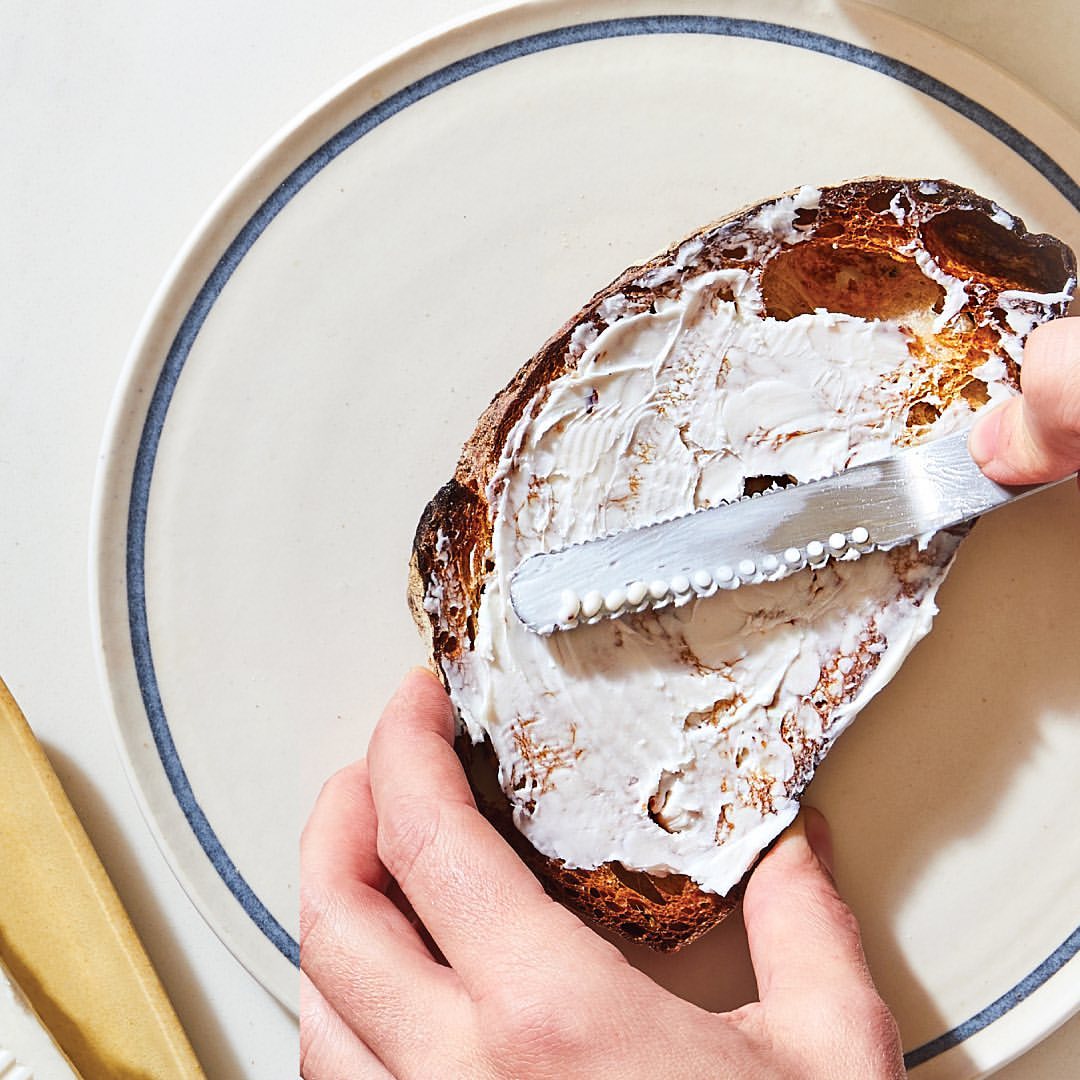 Miyoko's Creamery/Instagram
33 Miyoko's Creamery Cultured Vegan Butter
If you thought you couldn't get that same melty, creamy consistency with vegan butter, then you were wrong, and Miyoko's Creamery is here to prove it. Honestly, you'll barely even notice the difference.
FIND IT HERE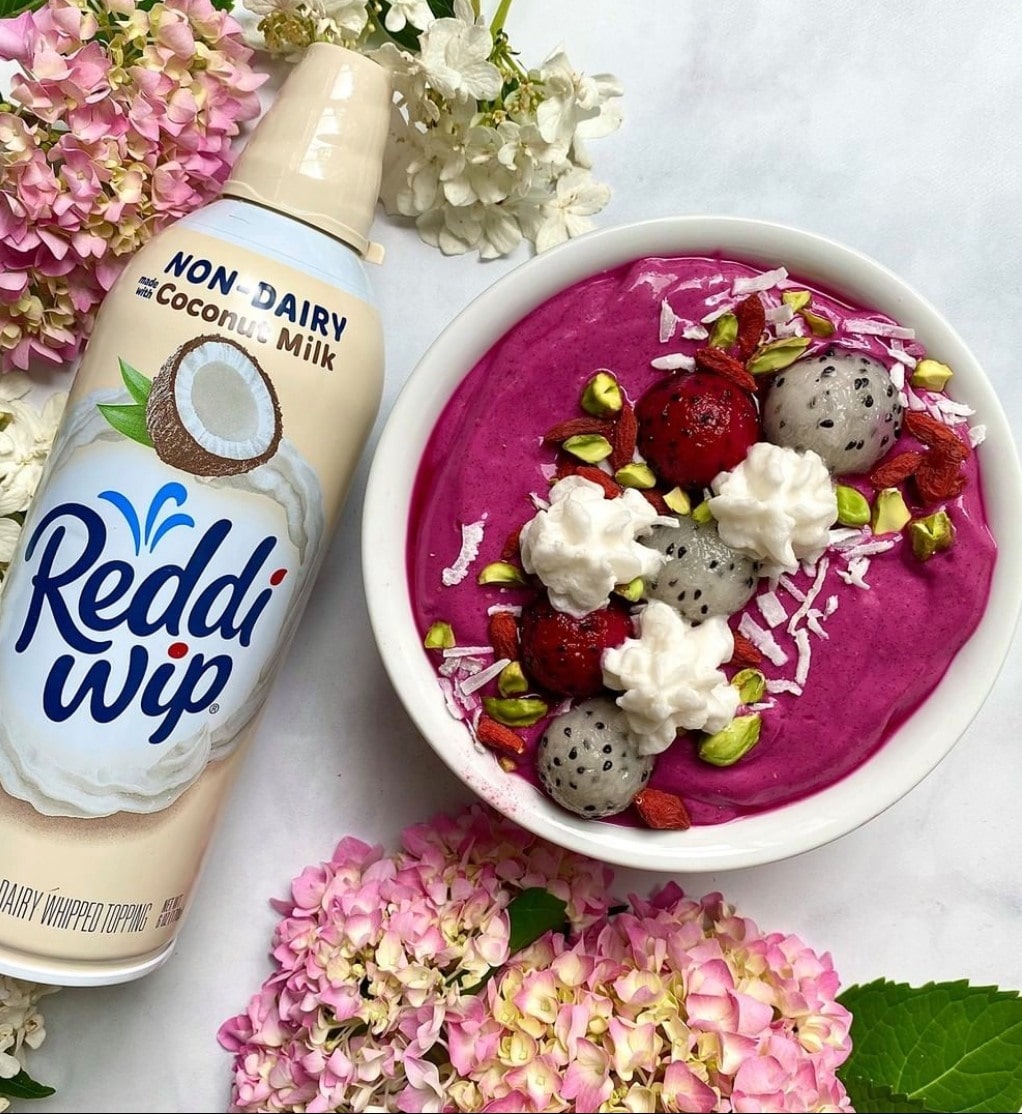 Reddi-Wip/Instagram
34Non-Dairy Reddi Wip
Demonstrating that absolutely anything can be made vegan, this Non-Dairy Reddi Wip, which is made with coconut milk, is waiting to be sprayed over your next apple pie or a steaming cup of hot cocoa.
FIND IT HERE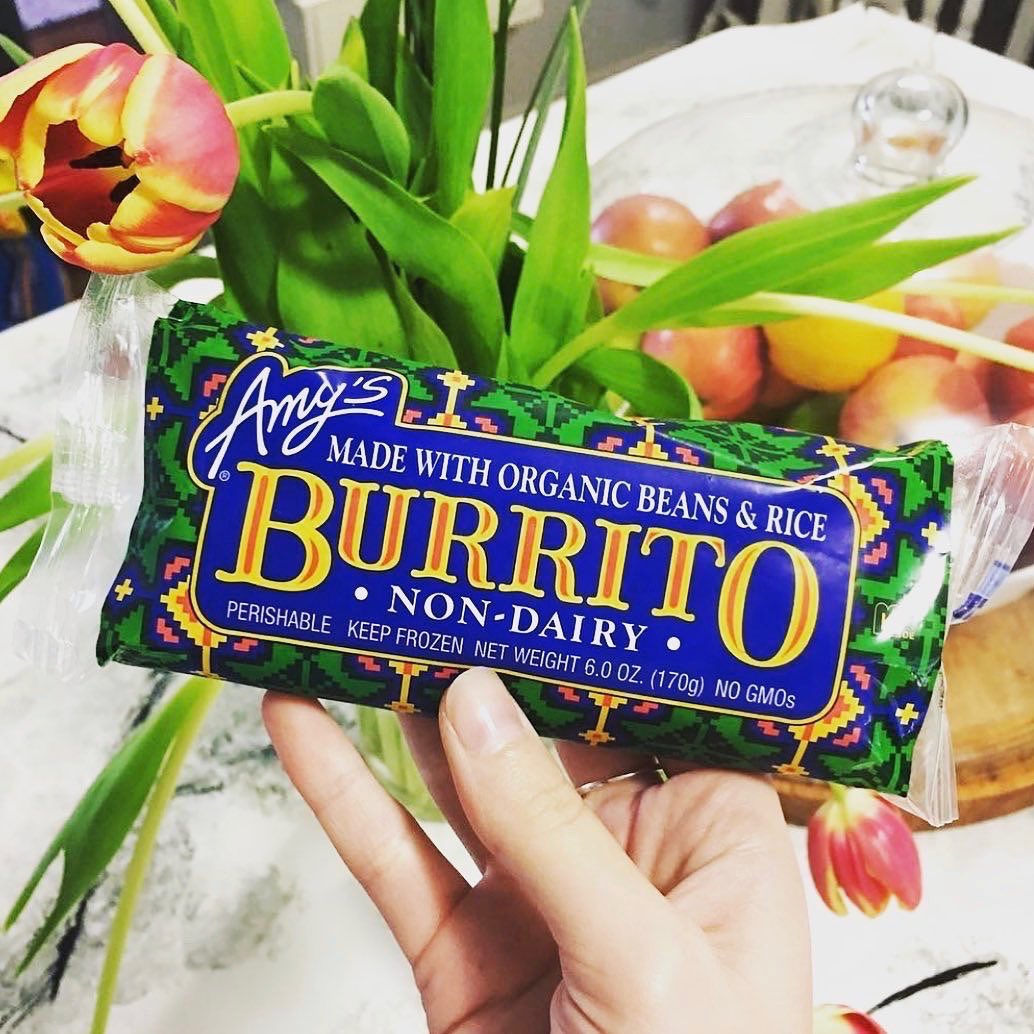 @jpolepdistribution/Instagram
35Amy's Kitchen Burrito
If you want a great-tasting, nutritious, easy option for lunch on the go, then look no further than Amy's Kitchen Beans & Rice Burrito, which features a mild, yet flavorful Mexican-style sauce.
FIND IT HERE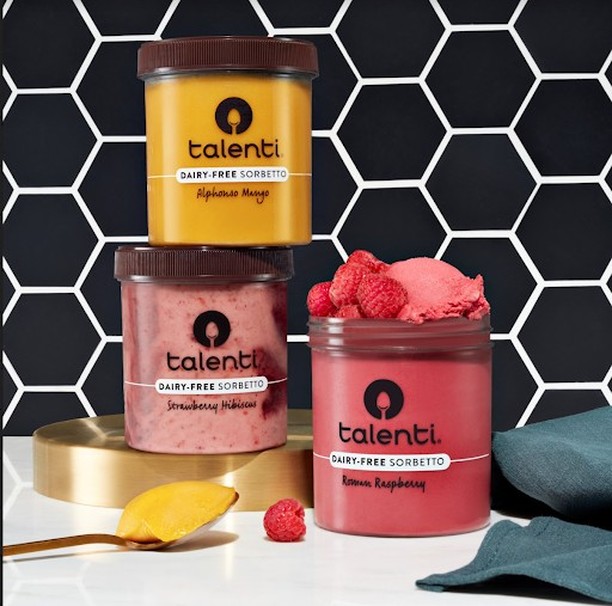 Talenti/Instagram
36Talenti Dairy-Free Sorbet
We say sorbet is underrated. This delicious, fruity dessert (which contains sweet mangos sourced from India and a hint of lemon) can compete with any tub of ice cream. Plus, the jar is made of recycled plastic.
FIND IT HERE
For more vegan shopping guides, read: 
Here at VegNews, we live and breathe the vegan lifestyle, and only recommend products we feel make our lives amazing. Occasionally, articles may include shopping links where we might earn a small commission. In no way does this effect the editorial integrity of VegNews.