If you have ever wondered what it is that makes cheese so, well, cheesy, we're here to enlighten you. It turns out, it's all down to a protein called casein. This milk component is responsible for the stretch of mozzarella, and the smooth texture of brie, for example. In fact, it's the key reason that so many people love cheese made with cow's milk. But is it possible to mimic this addictive protein (and yes, we do really mean addictive) with plant-based ingredients? That's exactly what several food-technology startups are trying to do right now—and they're having some seriously promising results.
What is casein?
Casein is the main protein in cow's milk. In fact, it makes up around 80 percent of the protein in milk (the other 20 percent comes from whey). It is the essential protein in cheese, and, as explained above, it's the part responsible for cheese's all-important texture and mouthfeel. It's also the part that makes cheese so addictive. Ever wondered why people say they could "never give up cheese" with so much passion?
"Cheese keeps you coming back for more," Ashley Kitchens, MPH, RD, LDN, told VegNews. "It contains a protein called casein that releases casomorphins. When you eat cheese, it triggers dopamine, the 'feel-good' hormone, production in your brain." She added that cheese contains about seven times more casein than milk.
Kitchens noted that the addictive nature of cheese is particularly problematic because of its high saturated fat content. But aside from health, there are other reasons why dairy consumption is an issue. The dairy industry, of course, relies on animal agriculture, which is an industry associated with a detrimental environmental impact.
According to the BBC Climate Change Food Calculator, eating 30 grams of cheese every day for one year emits the equivalent of driving a petrol car for nearly 900 miles, and uses up more than 82,700 liters of water.
A vegan diet, on the other hand, is associated with a significantly reduced environmental impact. In fact, in July 2023, one study from the University of Oxford suggested that following a vegan diet could slash emissions by 75 percent.

What is vegan casein? 5 companies transforming the cheese market
Over the last few years, food innovation in the vegan food sector has been rapidly progressing. Now, we have vegan burgers that bleed like meat, as well as realistic plant-based chicken, fish, and pork products. The dairy-free cheese market has been growing, too. However, some companies believe perfecting a vegan version of casein is the last piece of the puzzle when it comes to creating a plant-based cheese product that can rival dairy. Check out the five startups below to find out more about how vegan casein innovation is set to revolutionize the dairy-free market.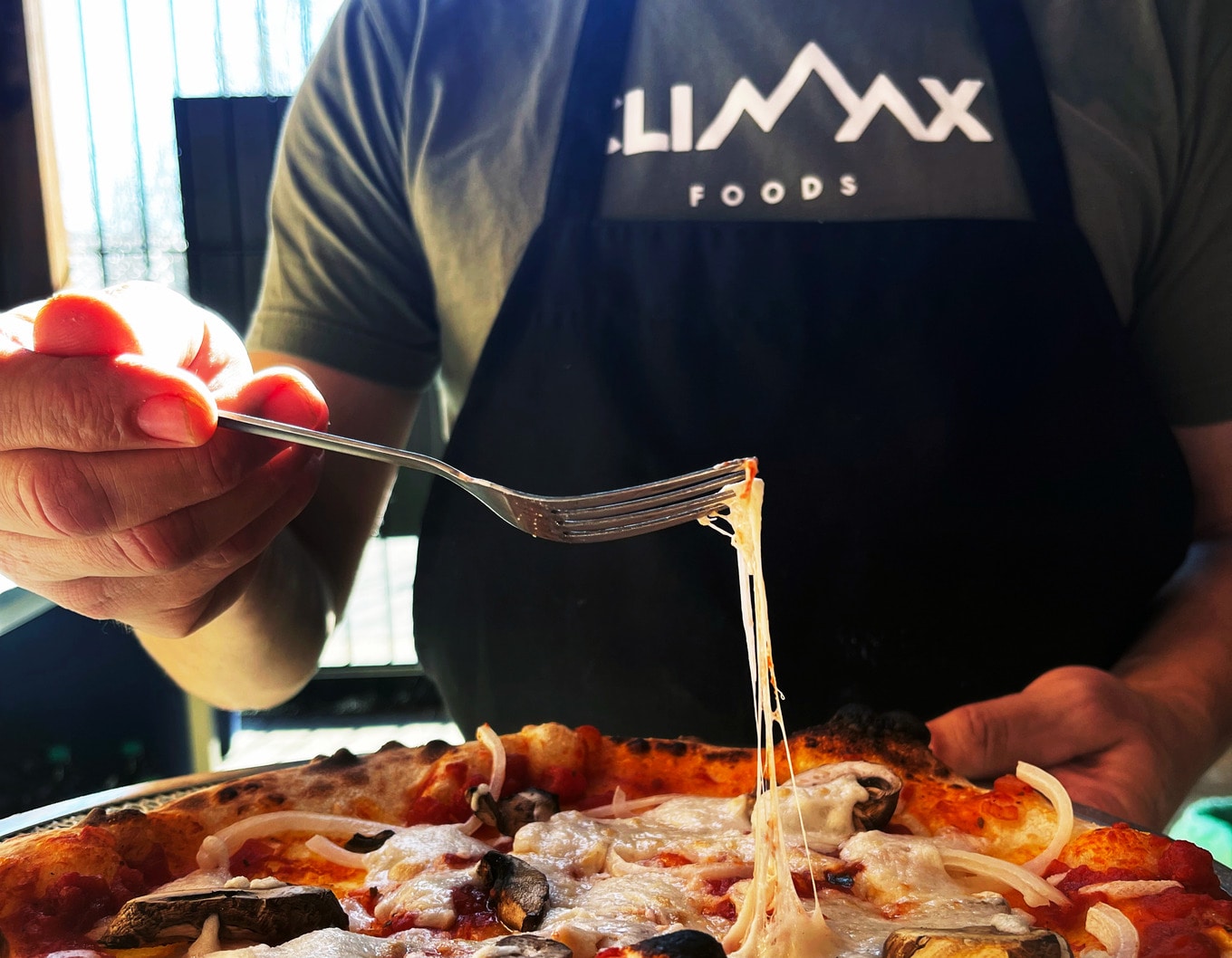 Climax Foods
1 Climax Foods
Back in June, California-based Climax Foods announced that it had used artificial intelligence technology to find a plant casein that mimics dairy. In a new approach called "precision formulation," the company combined data science, machine learning, and human intuition to create a plant-based, dairy-identical vegan cheese formula.
"We're not changing any ingredients genetically; we're using what is already there," founder Oliver Zahn said. "The difference comes from our depth of knowledge of the rich biodiversity of the plant kingdom down to a cellular level. Plants can impart all of the same texture, taste, and performance of animal-based ingredients—our AI-enabled Deep Plant Intelligence platform takes away the guesswork."
Find out more
2 Pureture
In August 2023, biotechnology company Pureture announced the development of its own plant-based casein, which it claims functions just like animal-based casein. The protein was made with a yeast-based formula and is designed for use in vegan cheese, as well as dairy-free milk and yogurts. "With this new innovation, we're thrilled to introduce a product that ensures the joy of dairy flavor and texture remains while delivering a cleaner label and contributing to a more sustainable future," the company's founder and CEO, Rudy Yoo, said in a statement.
Find out more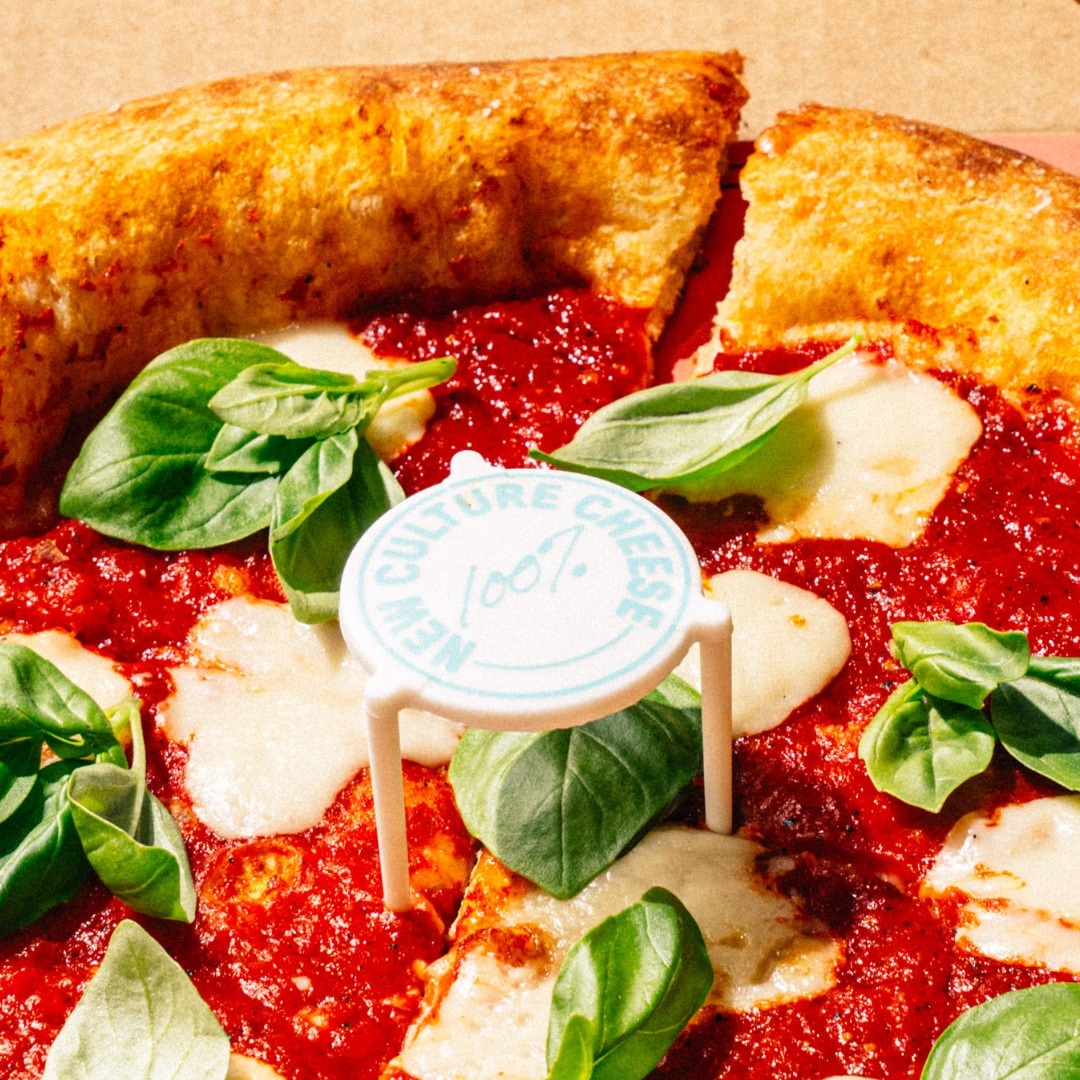 New Culture
3 New Culture
New Culture, another California-based alternative protein company, has also created a vegan version of casein using precision fermentation, which it uses to create plant-based cheese that tastes, looks, and feels just like dairy (only it's free from cholesterol, unlike the cow-derived version).
You can put it to the taste test at Pizzeria Mozza in Los Angeles, where it was introduced for the first time back in May 2023. "I've always been of the school of thinking that just because it's a substitute doesn't mean it needs to be anything less than spectacular," Pizzeria Mozza founder Nancy Silverton said in a statement. "When I tried New Culture cheese, I was surprised and excited by the integrity of the product and really felt it lived up to our standards."
Find out more
4 Fooditive
Plant-based ingredient company Fooditive is on a mission to "inspire the future of food through innovation, sustainability, and transparency." Its signature product is a sweetener, called 5-D-Keto-Fructose, which is derived entirely from fruits, like apples and pears. But it has also created non-animal casein using precision fermentation, and recently, it announced it could manufacture larger volumes of the ingredient to supply to Europe.

"As our trials reach a successful completion, Fooditive stands on the cusp of scaling up production of our vegan casein to cater to the needs of our European clientele," CEO Moayad Abushokhedim said in a statement. "With this enhanced production process, we are poised to expand our offerings and meet the growing demand for sustainable and affordable dairy alternatives."
Find out more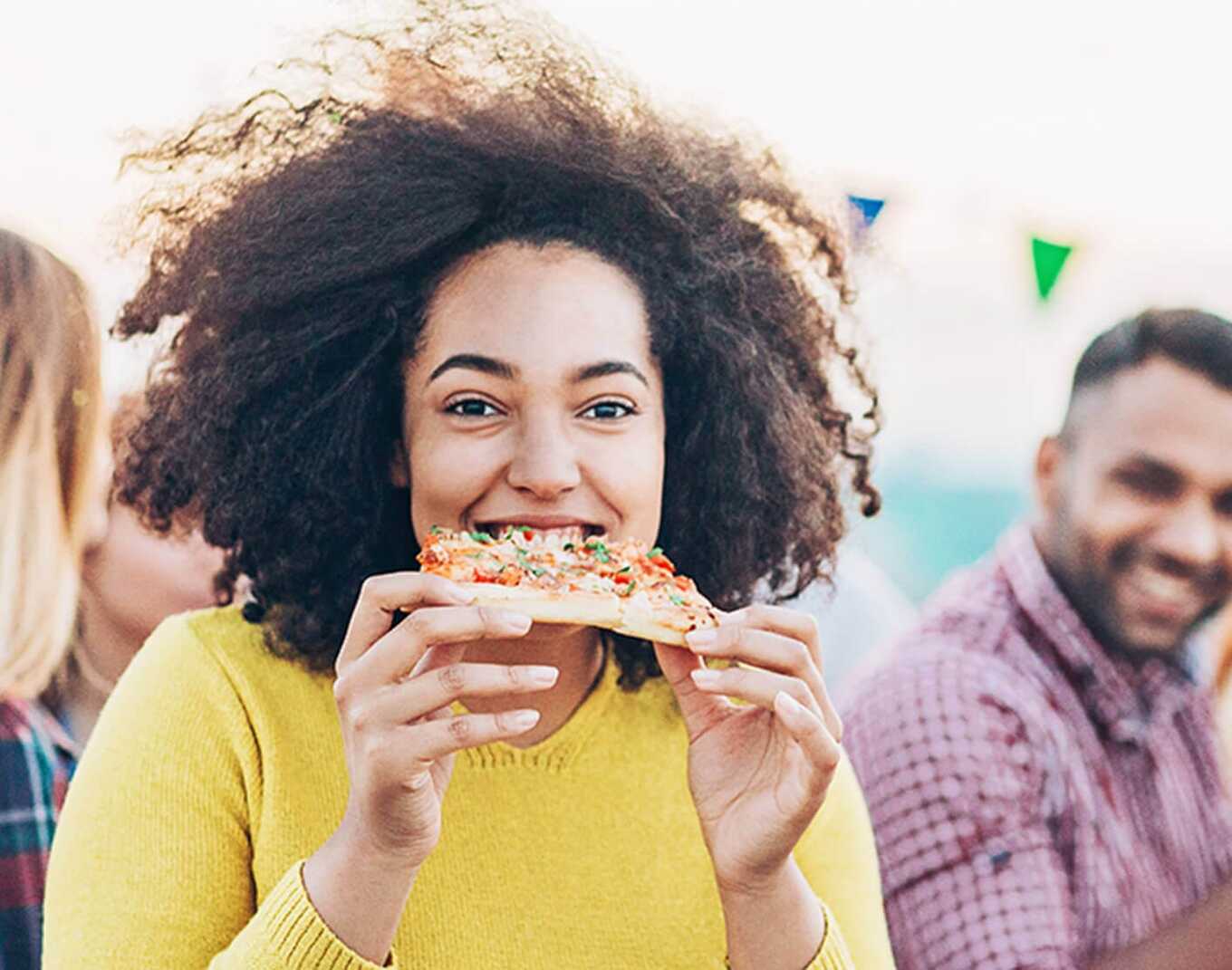 Change Foods
5 Change Foods
Food-technology company Change Foods has also been working on reinventing casein, in a bid to remove cows from the cheese industry. This is driven by animal welfare concerns, but also concern regarding environmental issues, too. According to the California company, its vegan casein allows for the creation of cheese with 100 times less water involved in the process, as well as 10 times less land and five times less energy.

"Cheese is a wonderful food. Our family loves it. I love it. But cheese is a major contributor to climate change," co-founder David Bucca told VegNews. "I started this company to help change our food system and to create a new way of producing foods that are delicious and nutritious, without harming the environment or animals. Our mission is to transform our food system to one that is thriving, sustainable, and kind."
Find out more
For more on food innovation, read: