Israeli-based company Oshi is making waves in the food industry with its groundbreaking vegan salmon created through cutting-edge additive manufacturing technology. Now, Oshi has set its sights on a new horizon—the United States restaurant market.
Previously known as Plantish, the company changed its name in preparation for the highly anticipated launch of its innovative plant-based seafood products in the US later this year.
"By rebranding as Oshi, we embark on a transformative journey to establish ourselves as a leading global seafood company," Ofek Ron, Co-Founder and CEO of Oshi, said in a statement.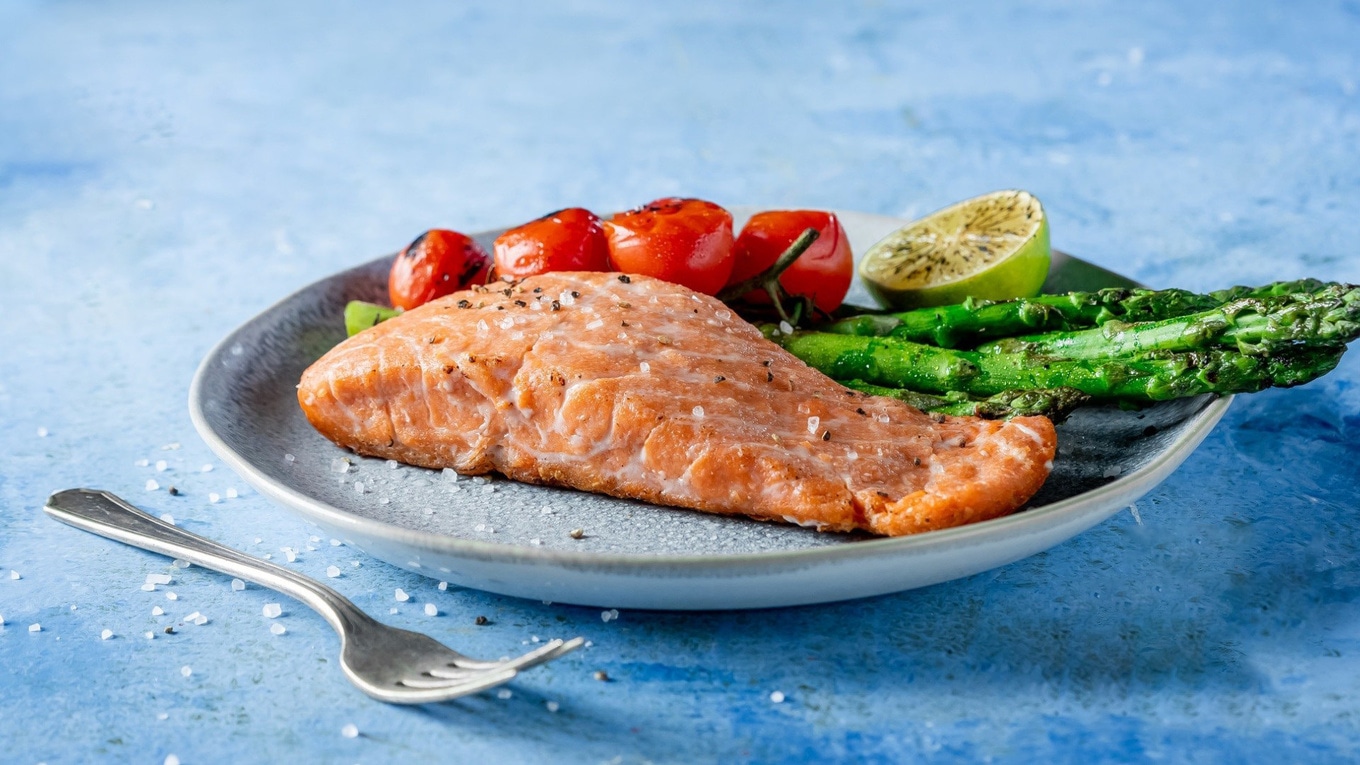 Oshi
"Our new name, inspired by the word 'Ocean,' encapsulates our values and reflects our commitment to providing exceptional seafood products that resonate with consumers worldwide."
Oshi says the US market is a prominent one for seafood, and the sustainability of its vegan salmon is what sets itself apart. "The United States is one of the biggest markets for seafood, with salmon consumption valued at $50 billion," Noga Bronsky, Oshi Director of Product Marketing, tells VegNews. "Oshi salmon is a delicious, safer, and more sustainable alternative that will enable consumers to have the same salmon experience, without microplastics, mercury, and harm to the environment."
With its eyes firmly set on the American market, Oshi has wasted no time in collaborating with renowned chefs and restaurants to refine its product offerings. This strategic move ensures that its creations will be nothing short of exceptional when they hit restaurant plates.
"We partnered with some of the best restaurants in NYC to do our launch with. We are keen to hear customer and chef feedback to find our product-market fit and expand in the best way possible," Bronsky says, adding that although Oshi is starting in the NYC area, the plan is to expand quickly.
"Our target market is anyone looking to eat more plant-based and make a positive impact on the environment," Bronsky says.
In addition to these collaborations, Oshi has also secured a Memorandum of Understanding with Coop, a major European retailer boasting over 7,000 locations. The partnership aims to distribute Oshi's vegan salmon filets in Europe starting in 2025, providing customers with a sustainable and high-quality alternative to traditional salmon.
Same salmon experience, but vegan
Roughly 70 percent of salmon that lands on consumers' plates has been raised on a fish farm. Experts suggest this way of producing food is having a detrimental impact on the ocean.
One significant impact is how those fish are fed. Approximately 18 million tons of wild fish are caught annually and fed to farmed fish, which is contributing to fish population depletion in addition to the ongoing overfishing problem. According to the World Bank, nearly 90 percent of global marine stocks are now overfished.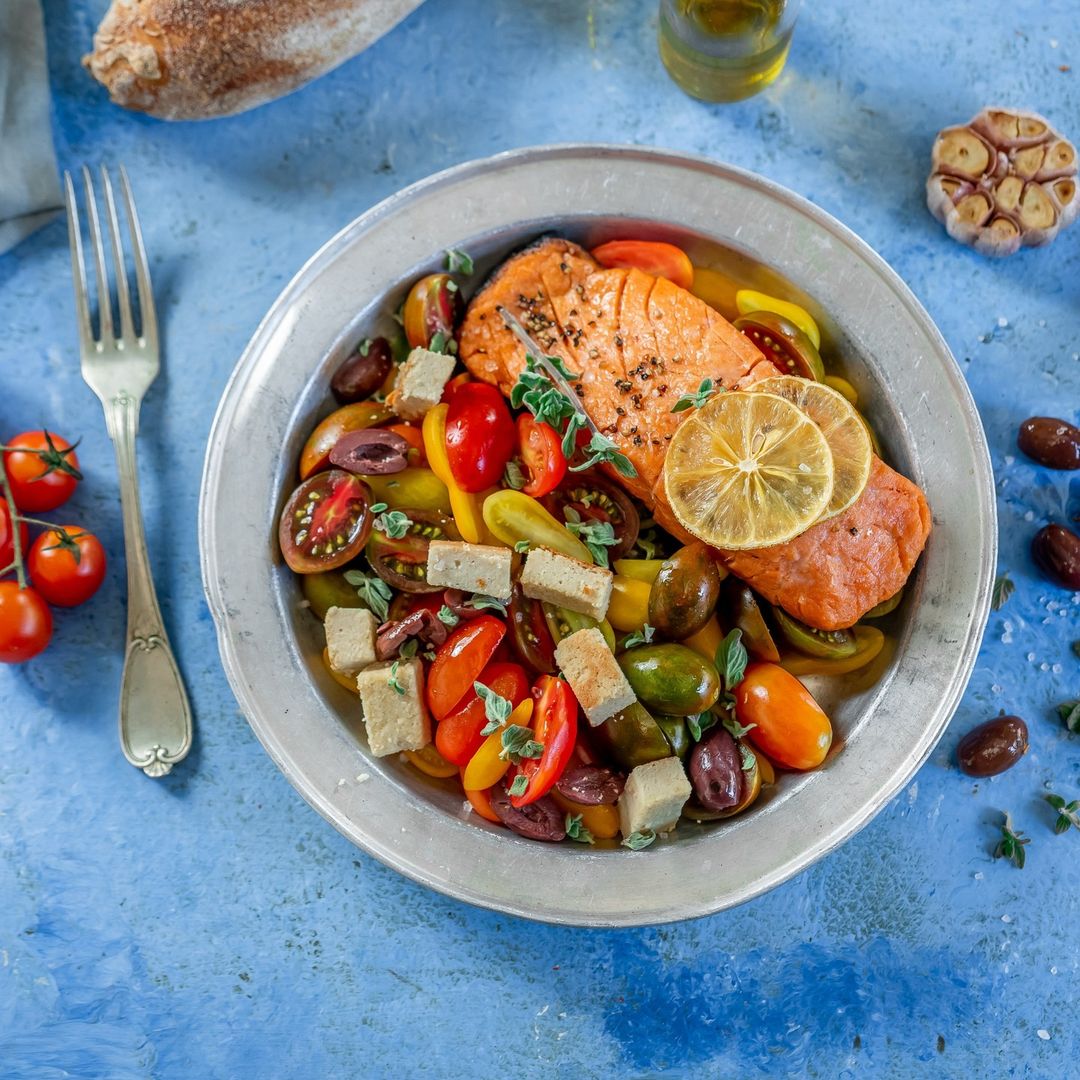 Oshi
Founded in 2021, Oshi debuted its prototype vegan salmon last year to mimic its fish counterpart in every way, including a flaky texture, buttery mouthfeel, and fibrous structure to replicate the salmon eating experience perfectly without the need to kill a single fish.
Its primary product showcases the company's dedication to offering consumers sustainable and delicious seafood options that contribute to a safer and more environmentally friendly future.
Traditionally, technical complexities have impeded the availability of whole-cut vegan seafood options, with the market primarily focusing on minced fish varieties like fish fingers and fried fish.
Oshi says its proprietary additive manufacturing technology has successfully overcome these obstacles, paving the way for an innovative and sustainable approach to plant-based seafood production.
Oshi
It created its vegan salmon using a proprietary blend of plant proteins combined with its technology that produces a whole-cut filet that can be prepared in the same ways as traditional salmon, including poaching, grilling, and baking.
The company's success has attracted significant investments, totaling $14.5 million so far. Notable investors include Unovis, renowned backers of companies like Beyond Meat and Oatly. Joining them are Pitango, TechAviv Founder Partners, SOMV, SmartAgro, E2JDJ, Alumni Ventures, HackSummit, and OurCrowd.
Oshi has also forged partnerships with esteemed culinary experts, who include Michelin-starred chefs, renowned cookbook author Adeena Sussman, and popular content creator Nuseir Yassin from Nas Daily.
Once Oshi establishes itself in the US foodservice sector, the brand plans to introduce its retail product. Recognizing the global demand for whole-cut seafood, with over 70 percent of fish consumption consisting of whole fish or filets, Oshi is poised to transform the alternative seafood sector.
"We are devoted to offering a sustainable and delicious alternative to conventional seafood, promoting a healthier and more environmentally friendly food system," Ron said.
For the latest vegan news, read: