Looking for New York City's best vegan food? The city now has a Vegan Night Market right in Central Park. The open-air food and drink festival is a weekly series every Tuesday evening from 4 pm to 10 pm starting this month and running until October 10 at Central Park's Wollman Rink.
Hosted by NYC-based The MASC Hospitality Group (MHG), the weekly event features 20 of the city's top vegan vendors, live music, and rotating food and product tastings. Most of the vendors are NY-based food businesses, and MHG says it chooses vendors based on the menu, business practices, and of course, the vegan food.
Beatriz Torres Martinez, MHG Director of Partnerships & Programs, says MHG saw a need for an all-vegan market with the growing interest in veganism among New Yorkers. "After a few years in the industry of producing events, we learned to listen to our customers and vendors. We saw an increase in New Yorkers trying veganism and not many vegan events," Torres Martinez tells VegNews. "Vegan Night Market is the first weekly vegan event in the city."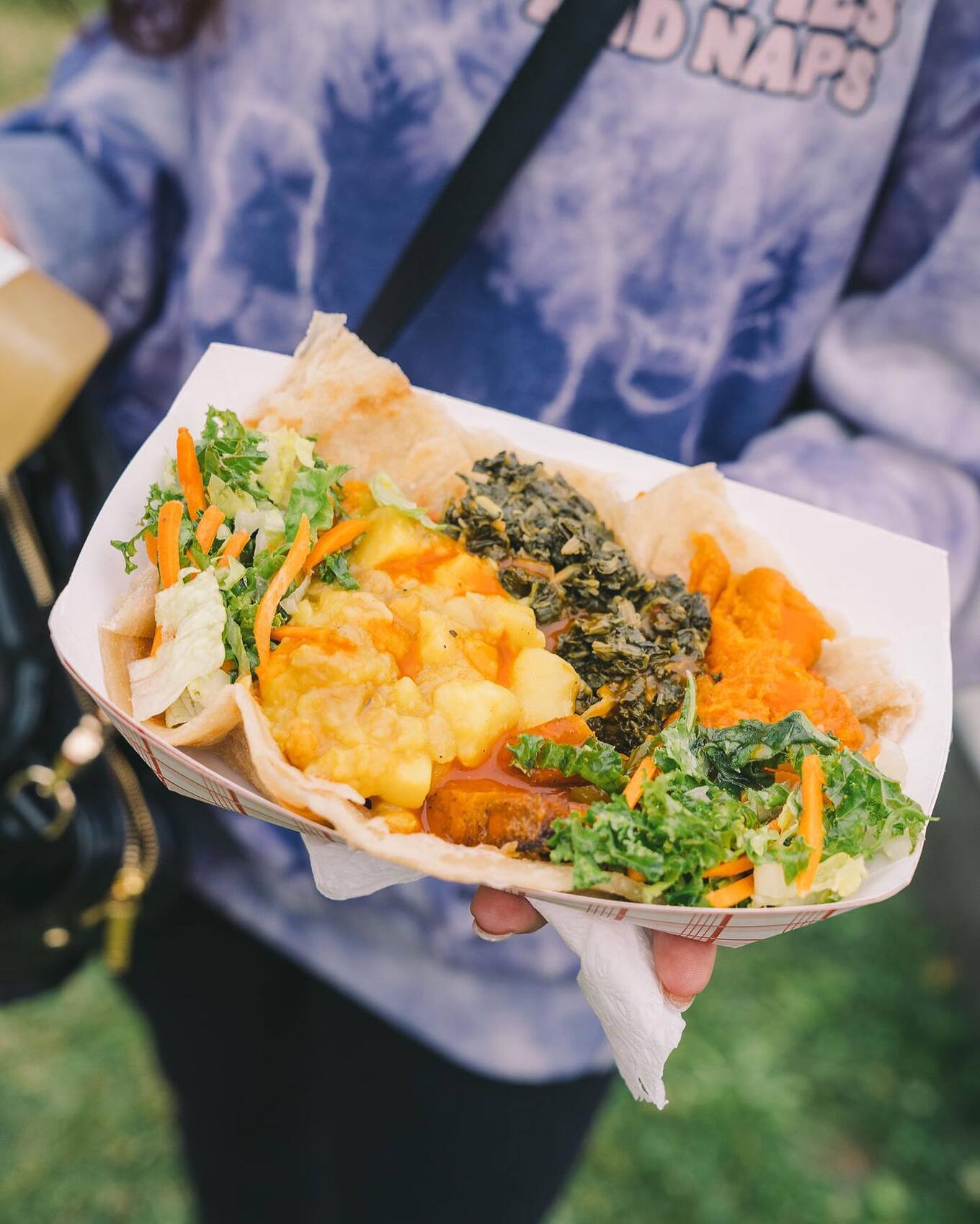 MASC Hospitality Group
Torres Martinez says the goal of the market is to provide customers with a good time and good food, in a location that is convenient for everyone. "It aligns with the overall mission: Good for you; good for the planet," Torres Martinez says.
Among the vendors, customers will find a variety of food options, including baked goods from Bunny's Vegan Bakery, Haitian food vendor Mina's Kitchen, and St. Lucia-inspired meals from Bevo's.
Torres Martinez also points out that Perros Locos has become a popular vendor for its vegan sausage and baked potato.
NYC's best vegan restaurants
New York City has become a popular destination for vegans, and those who live in or visit the city have a plethora of options. Beyond Sushi, Slutty Vegan, Pure Grit BBQ, and Veggie Grill are some of those options, among many others.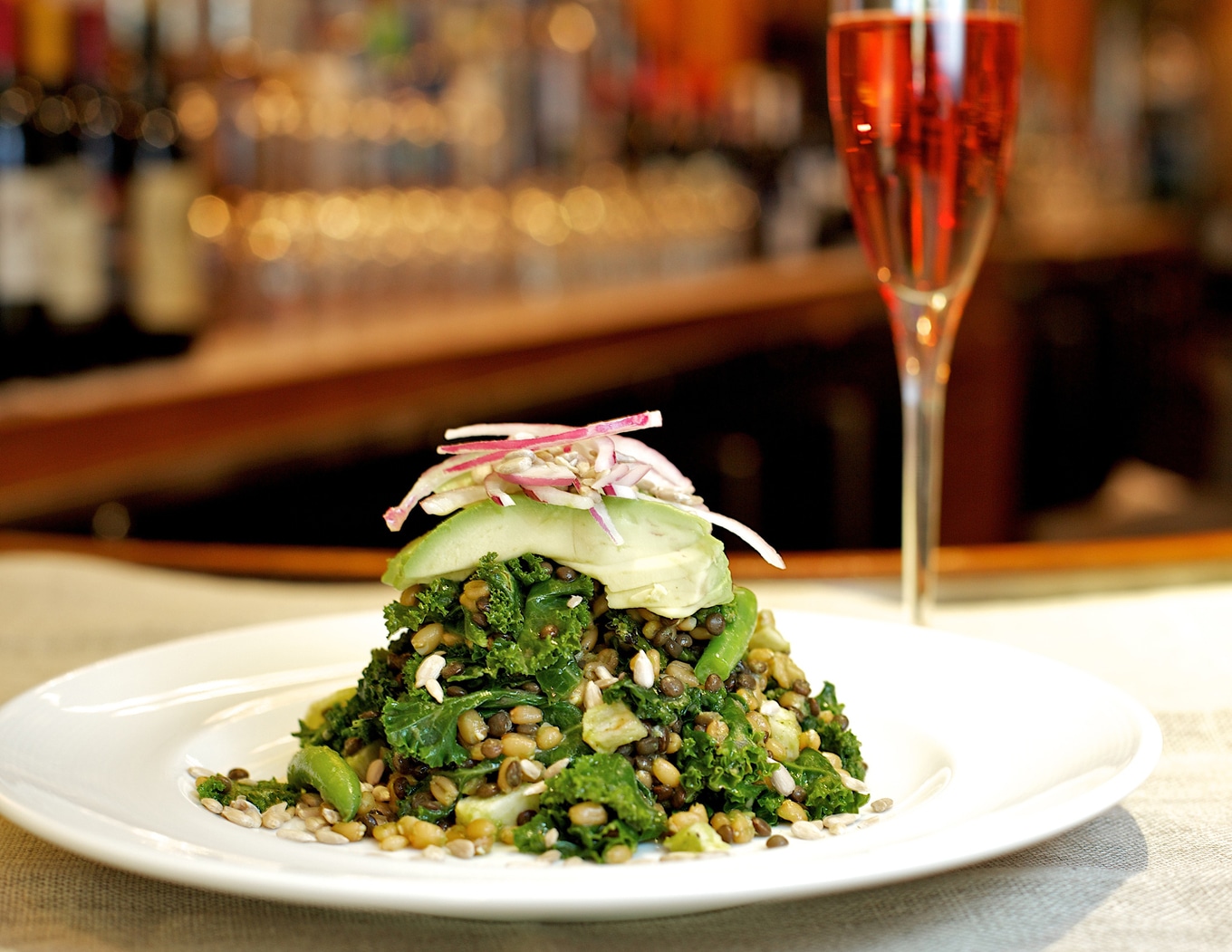 Candle
Earlier this year, the team behind New York City's revered (but closed) Candle Cafe and Candle 79 relit the franchise, opening a brand new 52-seat location in Manhattan simply called "Candle." The restaurant is serving many of the iconic dishes that made the Candle family of vegan restaurants a longtime favorite among foodies and inspired vegan chefs nationwide with their impressive gourmet cookbooks.
"Candle has meant so much to so many over the years and since its closing, and it has been a dream of mine to one day create a 'Candle for the people'," Chef Jorge Pineda, who took over the business, previously told VegNews.
"We're serving past favorites alongside an expanding palate of foods that always remains true to our values of nutritionally elevated food, and in uplifted and welcoming space."
And recently, beloved vegan franchise Spicy Moon opened its third location in the city when it took over the former space of Belse, becoming NYC's largest vegan restaurant. Spicy Moon's plant-based Szechuan cuisine is a massive hit with vegans and non-vegans alike. The menu offers spicy dan dan noodles with vegan beef, wontons in chili oil, crispy kung pao tofu, shiitake buns, vegan duck, crabless rangoon, and more.
NYC promotes plant-based living
In addition to restaurants, NYC promotes plant-based living in other ways. Last year, NYC mayor Eric Adams officially proclaimed MeatOut Day a holiday on March 20 to promote plant-based living.
Adams also rolled out NYC's $44 million plant-based nutrition training program for healthcare professionals. Created through a partnership between Adams and the American College of Lifestyle Medicine, the training enables medical professionals to integrate lifestyle medicine into their clinical practice to treat certain health conditions.
"A plant-based diet restored my eyesight, put my type 2 diabetes into remission, and helped save my life," Adams said in a statement.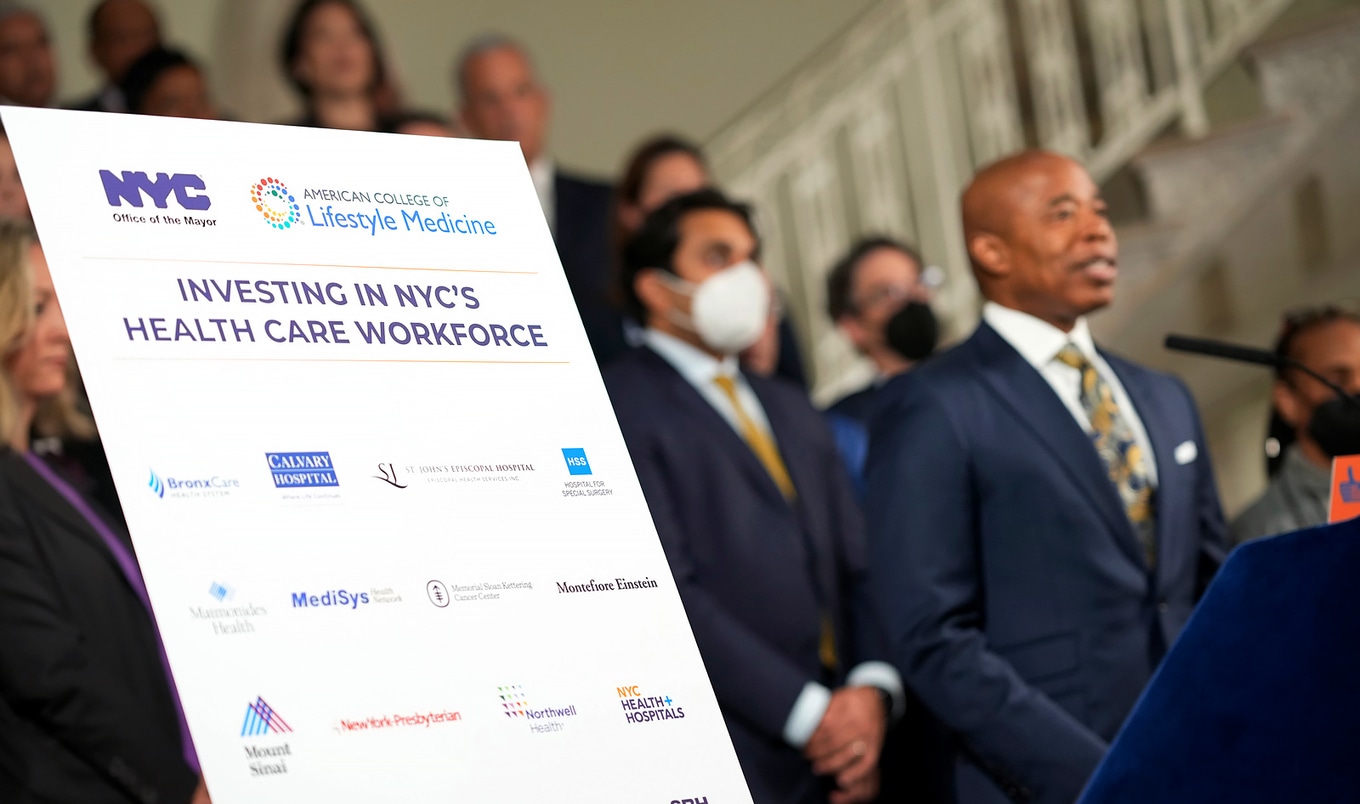 NYC.gov
"Our administration has invested in expanding lifestyle medicine programming and plant-based meals at NYC Health + Hospitals, and now, we're bringing this evidence-based model to all of New York City's health care workforce."
The training commitment in NYC builds upon educational opportunities in lifestyle medicine already underway at NYC Health + Hospitals. Over the years, Adams has implemented several initiatives to help New Yorkers embrace plant-based eating to better their health.
Adams has also extended the promotion of plant-based eating to schools. Last year, New York City's first-ever Chefs Council was created to develop scratch-cooked, plant-based, and culturally relevant recipes and provide hands-on training for chefs of the New York City Department of Education's Office of Food and Nutrition Services.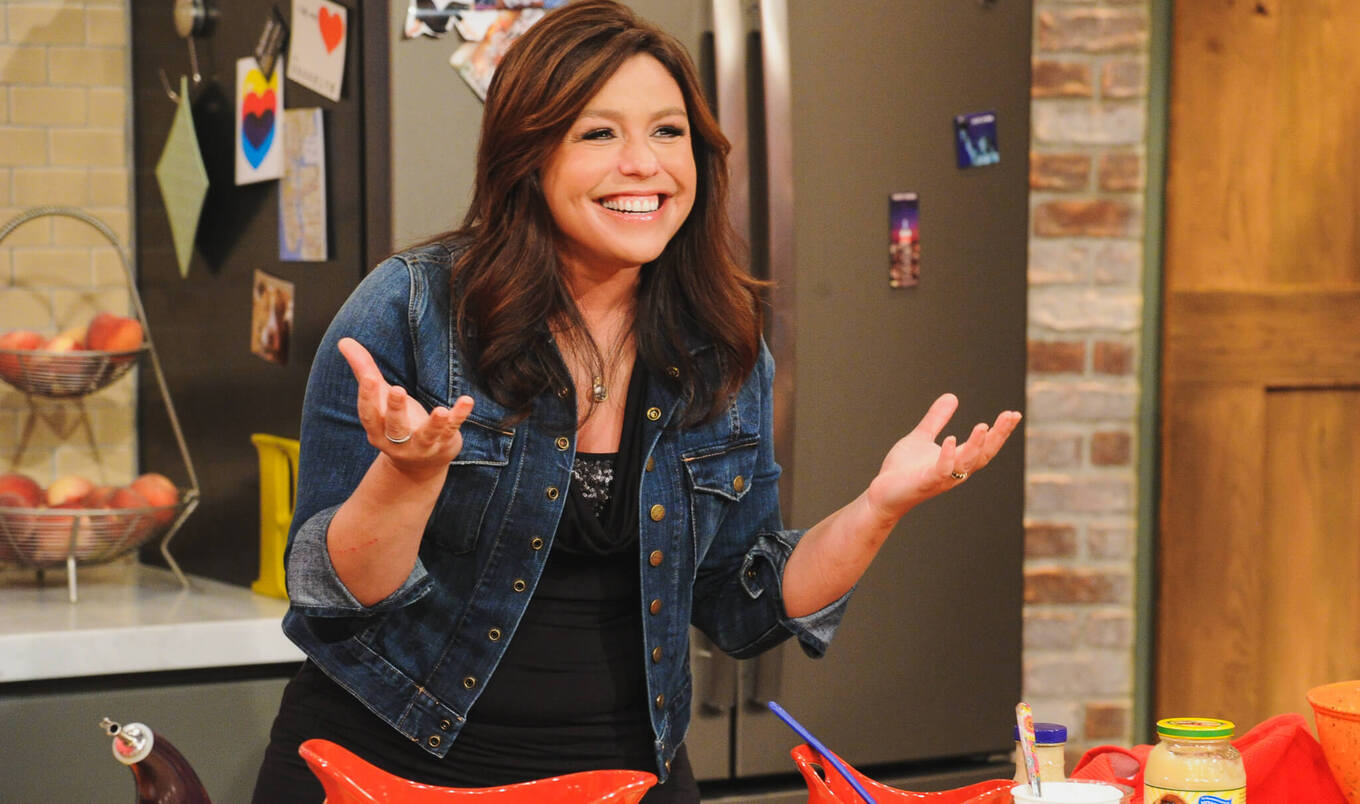 The Rachael Ray Show
Headed by celebrity chef Rachael Ray, the initiative will be introduced as a monthly seasonal menu and the chefs will then train school cooks on implementing the new recipes onsite in all public school locations.
"Teaching students at a young age to eat healthy, nutritious meals is critical to setting them up for success," NYC Mayor and vegan Eric Adams said in a statement. "The new Chefs Council will develop delicious, nutritious, culturally relevant meals for schools with direct input from students and parents. Through this partnership with WITS and our tremendous staff of school food workers, we will take school meals to the next level."
For the latest vegan news, read: