In 1997, Apple launched a campaign that forever changed the company's trajectory and catapulted it into the zeitgeist.
Before launching its Think Different campaign, which featured a plethora of historical icons and industry leaders, Apple was regularly disregarded in tech, often labeled a "toy" designed for "creative types," Forbes notes.
Upon launch of the campaign, Apple saw an immediate boost in business, despite its lack of new product launches. And within a year, the company's stock price tripled.
Today, the Think Different campaign is regarded as one of the most successful advertising campaigns of the 20th century.
And this month, Eat Differently—a new LLC and self-described "public service resource"—launched a new, vegan reimagining of Think Different designed to help the public think critically about their dietary habits.
Meatless icons take center stage
The Eat Differently campaign unveiled 29 billboards across greater San Diego earlier this month, each featuring a trailblazer known to have followed a meatless diet.
"Eat Differently is basically pointing out that a lot of these luminaries [from the original campaign] not only thought differently, a large percentage of them ate differently," Lori Amos of Scout 22, the public relations agency that helped spearhead the new campaign, tells VegNews.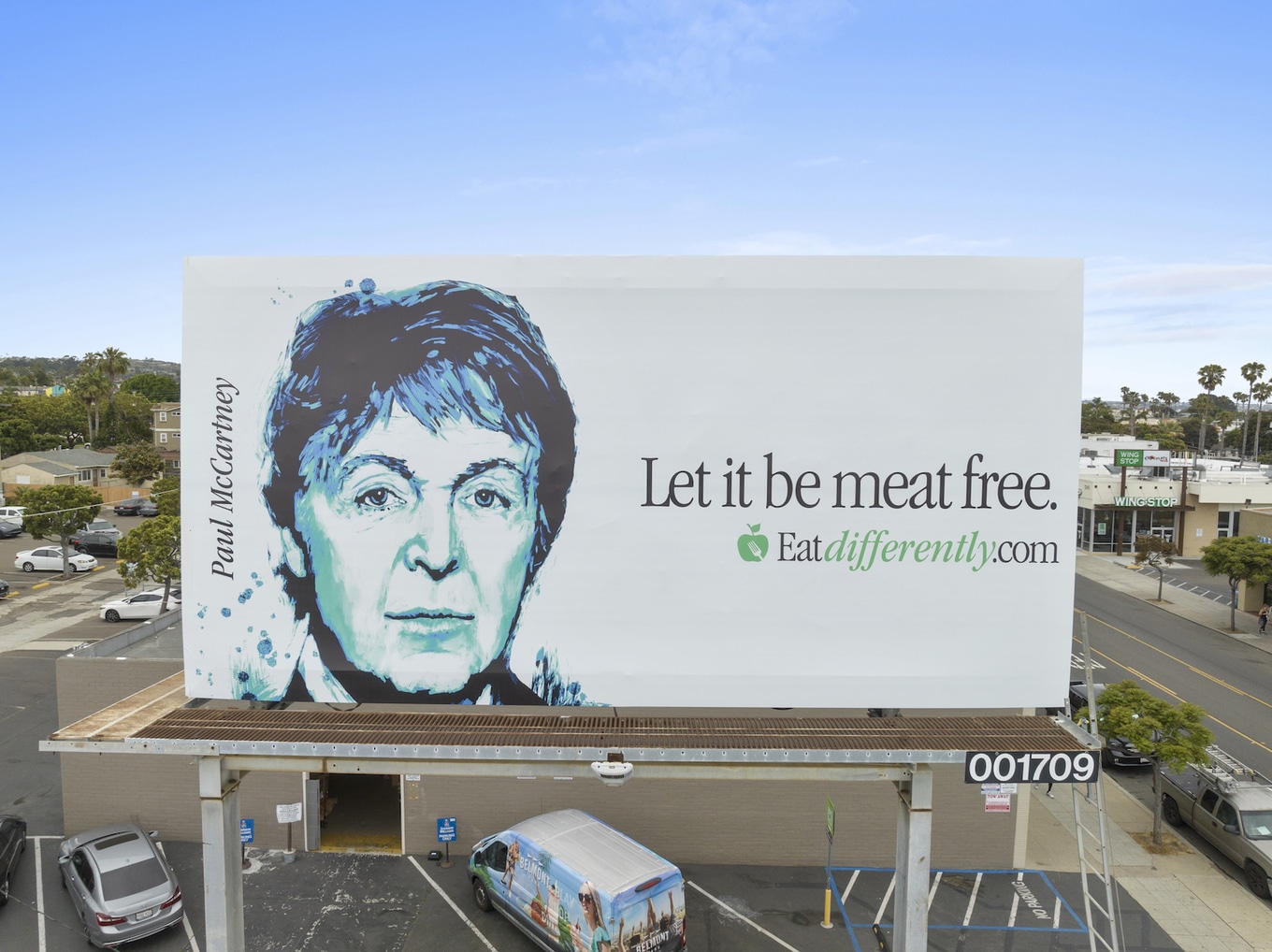 Eat Differently
The new billboards feature one icon each next to text highlighting their diets, environmental work, or influential status. Just feet away from a WingStop outpost, a billboard stands tall, emblazoned with a portrait of legendary musician Paul McCartney next to the words "Let it be meat free."
In another, vegan climate activist Greta Thunberg appears next to the phrase, "Tomorrow is counting on you." Civil rights activist and labor leader Cevar Chavez appears next to "His diet was equally revolutionary."
And even the late Steve Jobs, who played a critical role in Apple's original Think Different campaign, is featured. His billboard reads, "Ate differently, too." Albert Einstein and Mahatma Gandhi, who were included in Apple's original Think Different campaign, are also among the historical figures featured in Eat Differently's billboards.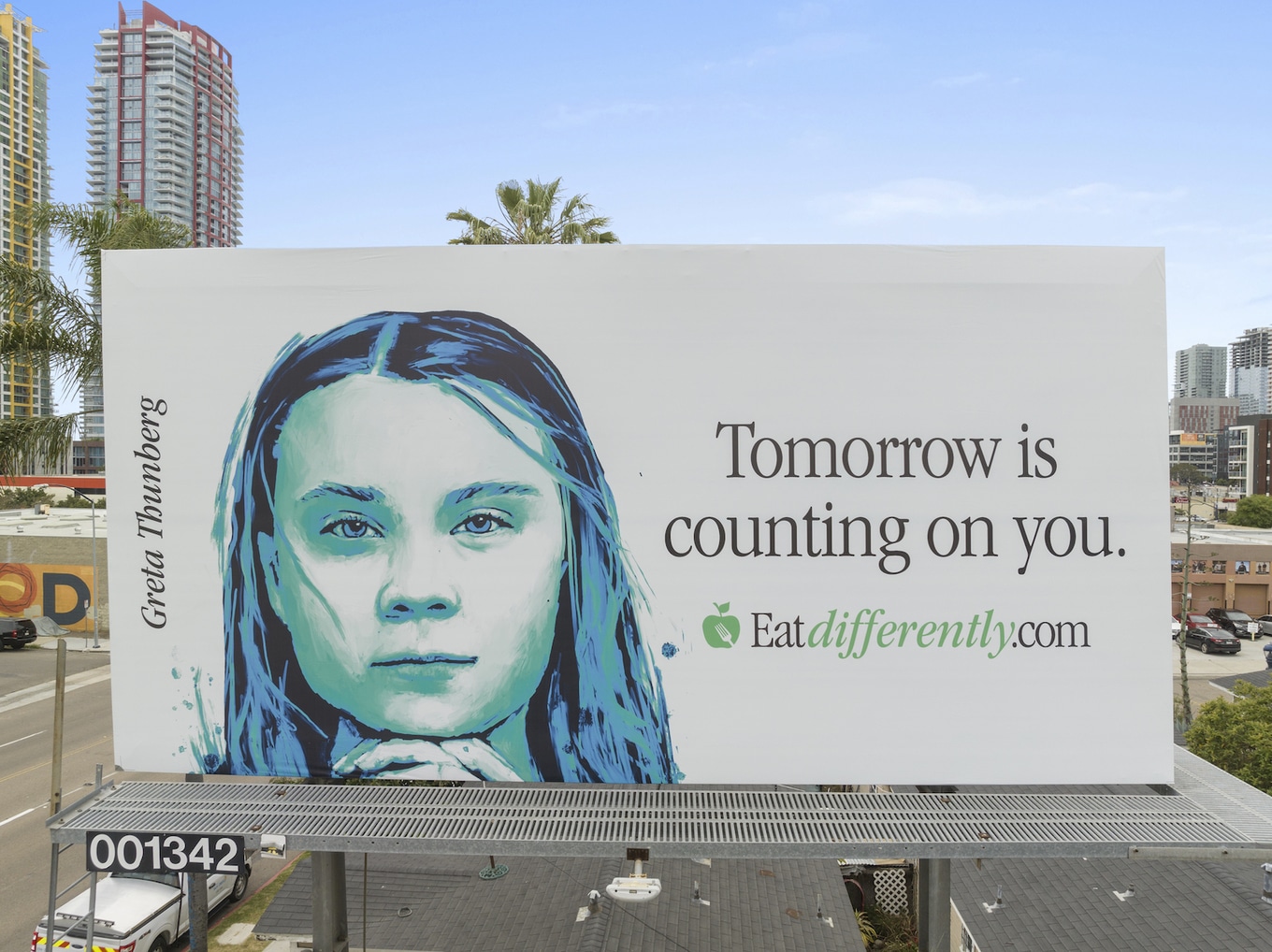 Eat Differently
The 29 billboards will be on display for the next three months, and by the end of the year, they could be coming to two additional American cities with an international launch planned for 2024. For this initial run, Amos notes, San Diego was chosen for its population size (the metropolis is California's second most populous city) and its largely health-conscious residents.
Just the facts
Despite prominently featuring portraits of meatless icons, each created by renowned speed painter and animal activist Amy Burkman, Eat Differently isn't necessarily an explicitly vegan campaign, Amos says.
"Although [Eat Differently, LLC] has no issue with the word vegan, and in fact, many of the people who worked on this campaign are vegan, this campaign is one of facts," she explains. "We're not selling an ideology. We're pointing out facts,"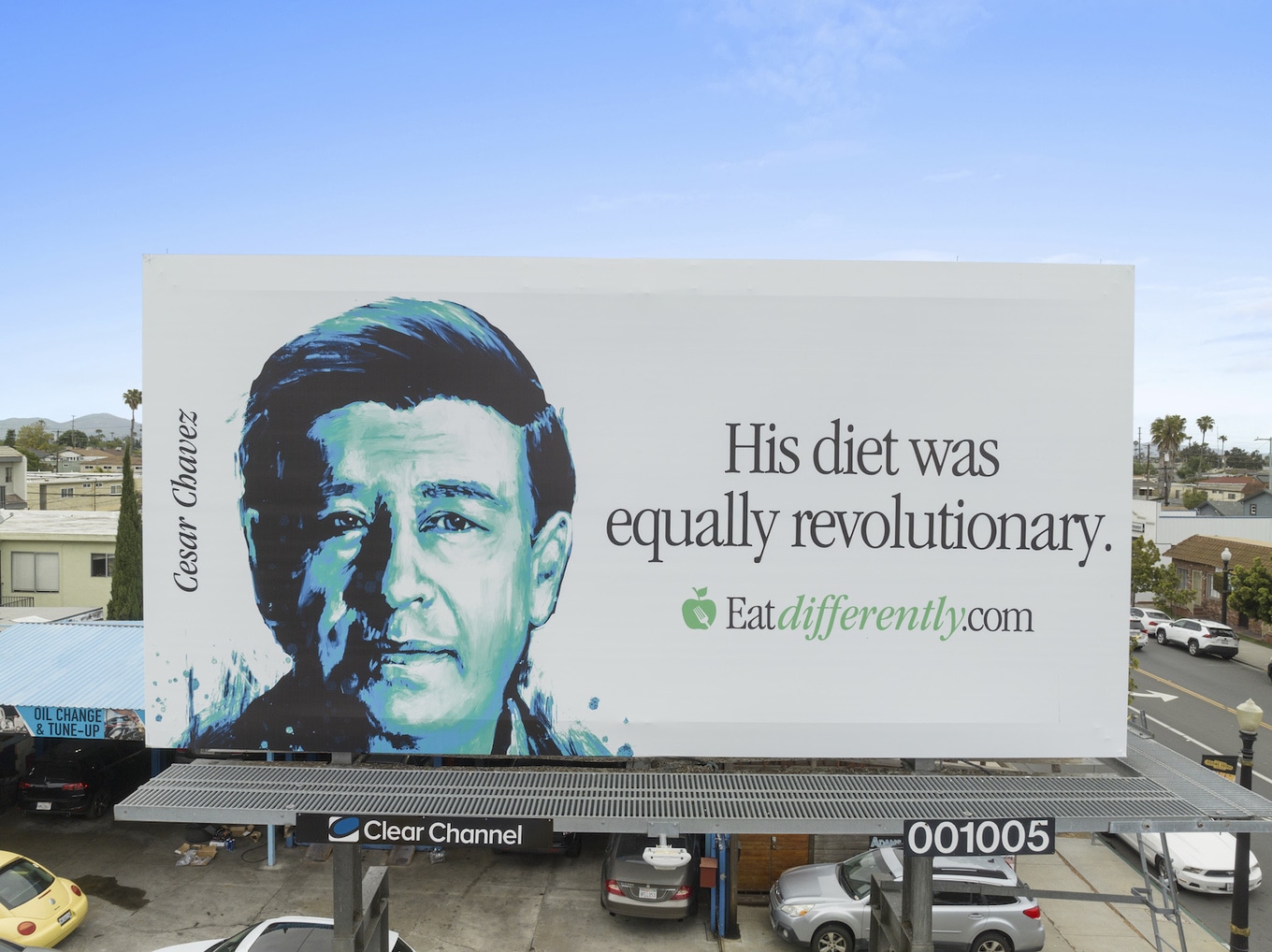 Eat Differently
Each billboard prominently directs passersby to EatDifferently.com, where visitors are presented with quotes about meat-free diets from each of the featured icons and other famous figures.
A dedicated page also thoroughly outlines five key benefits of eating plant-based: improved health and wellness, improved planetary health, reduced animal cruelty, decreased risk for disease and pandemics, and an opportunity to better tackle world hunger.
"These are all facts that we can point to, and they just so happen to be wrapped up in a nice inspirational message that [Eat Differently] hopes resonates with people from all walks of life," Amos says.
Additionally, a campaign video—created by an Academy Award-winning director—inspired by the original Think Different video can also be viewed online.
Already, locals in San Diego are reacting positively to the campaign billboards. "Vegans like the campaign," Amos notes. "But it's non-vegans, people who know they should be eating less meat and dairy, who are praising it the most."
"They don't feel judged. They feel inspired," she elaborates. "They aren't being attacked. It's a message of positivity."
Got wood?
The Eat Differently campaign comes less than two months after Aubrey Plaza's "Wood Milk" campaign first debuted. The ad, which was created by the Milk Processor Education Program, is Big Dairy's most recent attempt to influence consumer spending and increase dairy sales.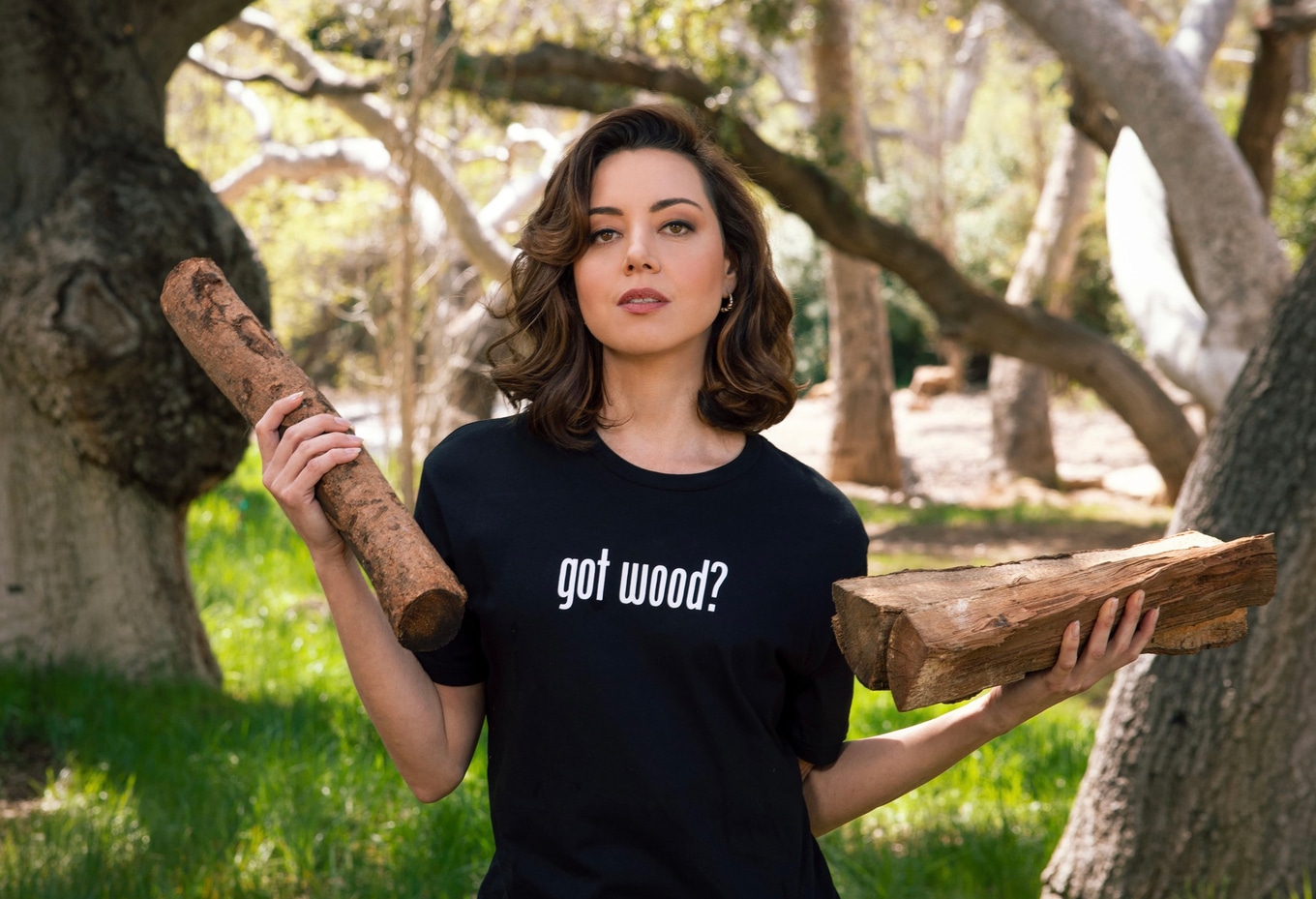 Wood Milk
Almost instantly, the Wood Milk campaign gained widespread notoriety. "It came off as desperate," Amos says about the advertising campaign. "It is really like lowest common denominator advertising. [It tried] to appeal to people's worst qualities, which are being snarky and divisive."
"We are trying to do the exact opposite," she explains. "We're appealing to the better qualities, and we're inspiring, so [Eat Differently] is really a complete 180 from [the Wood Milk] campaign."
For the latest vegan news, read: