A new way of producing meat—without the slaughter of billions of animals annually—has been approved for sale in the United States. California-based companies Upside Foods and Good Meat make cultivated meat using a small amount of cells that are grown into real meat without the need to slaughter animals. Producing meat this way has many upsides, including reducing the environmental impact of meat production.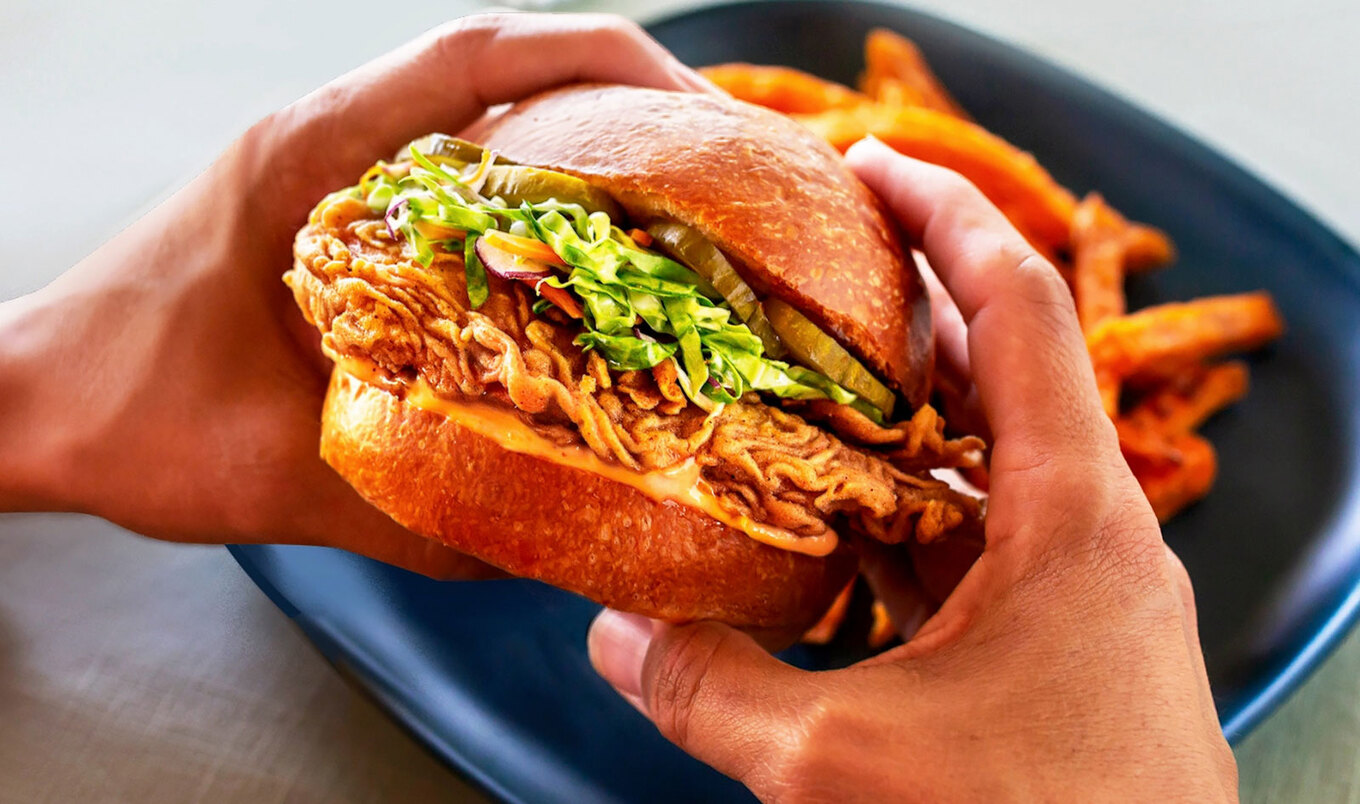 Upside Foods
Today, both Upside Foods and Good Meat announced that the US Department of Agriculture (USDA) had granted its final approval, an inspection of their Northern California facilities.
The Grant of Inspection (GOI) for the facilities—which means both meet federal standards for production of meat and poultry—comes after each company passed a USDA approval to label their products "cell-cultivated chicken," with Good Meat achieving this regulatory approval on June 8 and Upside following shortly thereafter on June 12.
"I'm thrilled to share that cultivated meat will now be available for consumers in the US," Uma Valeti, MS, CEO and Founder of Upside Foods, said in a statement
"This approval will fundamentally change how meat makes it to our table," Valeti said. "It's a giant step forward towards a more sustainable future—one that preserves choice and life."
The USDA is one of two government bodies, the other being the Food and Drug Administration (FDA), responsible for granting regulatory approval for cultivated meat. This week's USDA approvals follow a historic milestone set by Upside last November when it received a generally regarded as safe (GRAS) letter from the FDA, deeming its cultivated chicken filet safe for consumption in the US. Good Meat received its GRAS letter in March.
Cultivated meat to be sold in US for the first time
Now that final government clearances are in place, both Upside and Good Meat will begin working to bring its innovative meats to the public.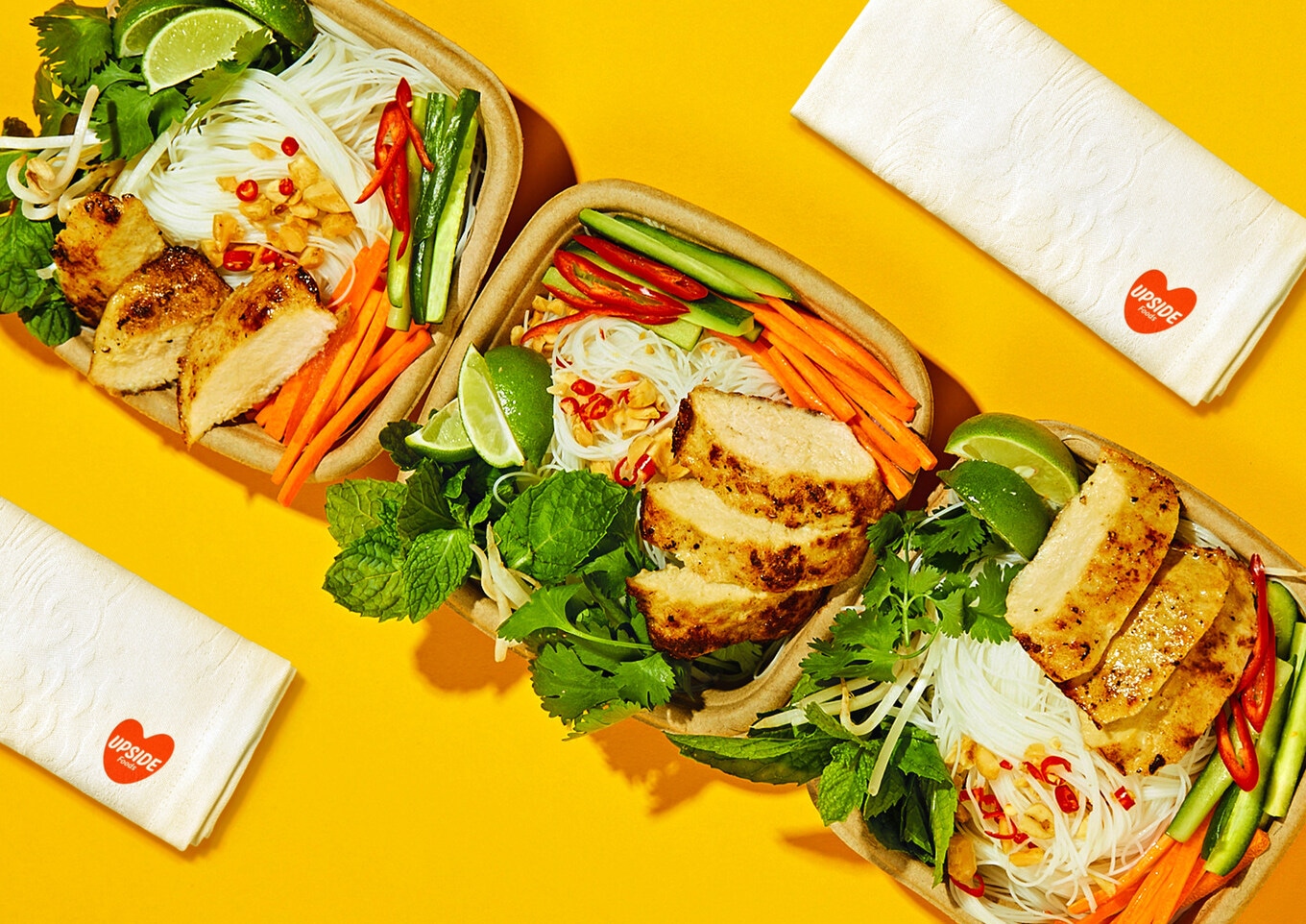 Upside Foods
Upside has worked with the North American Meat Institute since 2018 to establish the framework for regulatory approval in the US. It is now starting commercial production of its cultivated chicken at its Engineering, Production, and Innovation Center (EPIC) facility in Emeryville, CA. The company will come to market with a whole-textured chicken that is comprised of 99 percent cultivated chicken cells.
"We are excited to launch with our signature, whole-textured Upside chicken and can't wait for consumers to taste the future," Valeti said.
Today's announcement is the latest step in changing the way meat is made for the benefit of all. Good Meat (a sister company of Just Egg producer Eat Just) was the first company in the world to ever receive regulatory approval for its cultivated meat. In late 2020, Singapore's food authority granted Good Meat regulatory approval for its cultivated chicken bites.
Good Meat's chicken has since evolved into new formats and launched on menus across Singapore. The company is also working to expand its operations, including in the US where it signed a multi-year exclusive agreement with bioprocess equipment innovator ABEC, Inc to design, manufacture, install, and commission the world's largest bioreactors.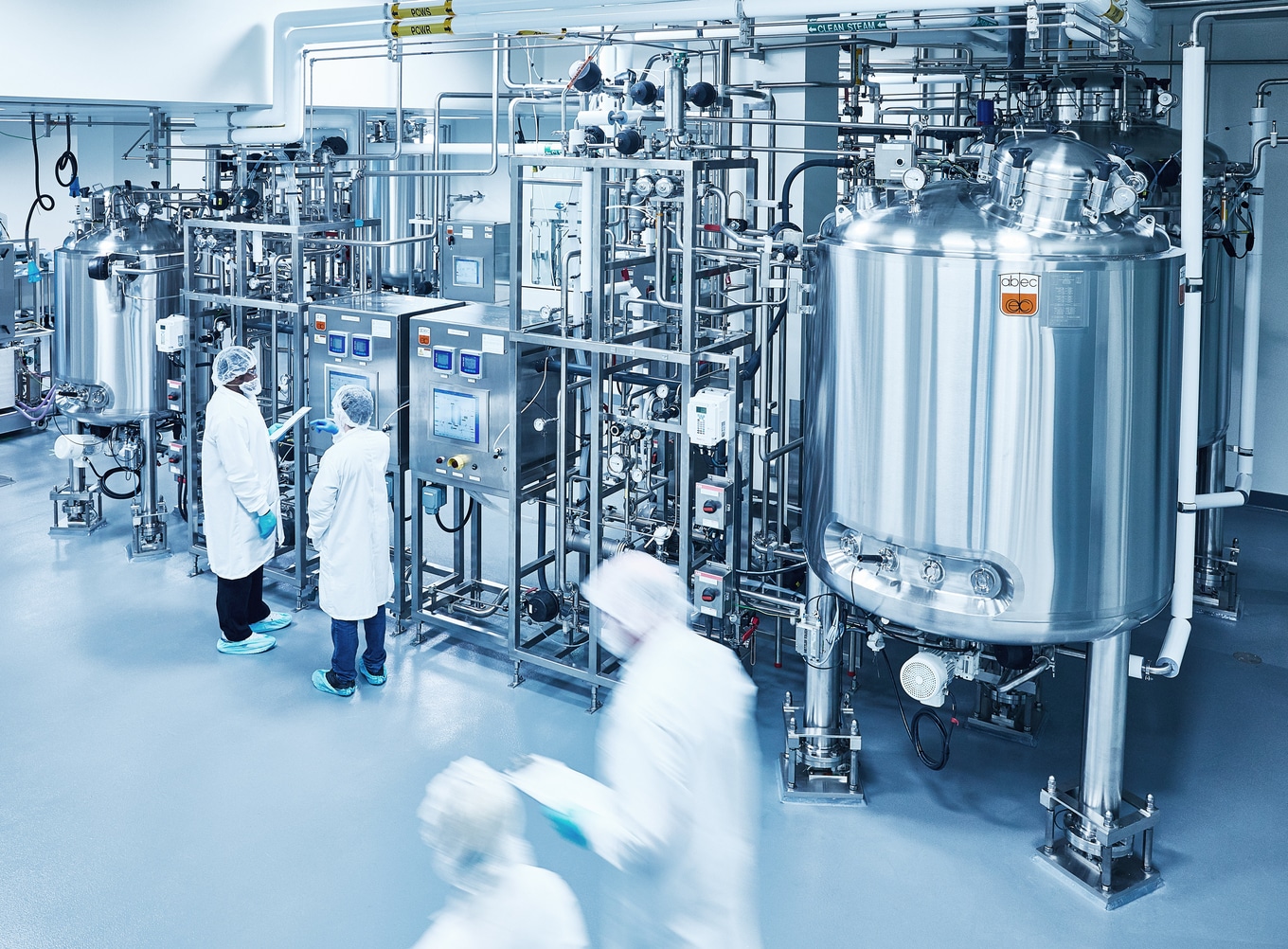 Good Meat
The final USDA approvals were granted for Good Meat's Alameda, CA facility and for its contract manufacturing partner, JOINN Biologics. Once fully operational, Good Meat plans to produce 30 million pounds of meat annually without slaughtering a single animal.
"This announcement that we're now able to produce and sell cultivated meat in the United States is a major moment for our company, the industry and the food system," Josh Tetrick, co-founder and CEO of Good Meat and Eat Just, said in a statement.
"We have been the only company selling cultivated meat anywhere in the world since we launched in Singapore in 2020, and now it's approved to sell to consumers in the world's largest economy," he said. "We appreciate the rigor and thoughtfulness that both the FDA and USDA have applied during this historic two-agency regulatory process."
Where to taste cultivated chicken
Valeti, a cardiologist, founded Upside in 2015 with a clear mission: to change the way meat is produced for good. With this week's announcement of the USDA approval, Upside is well on its way to making that goal a reality.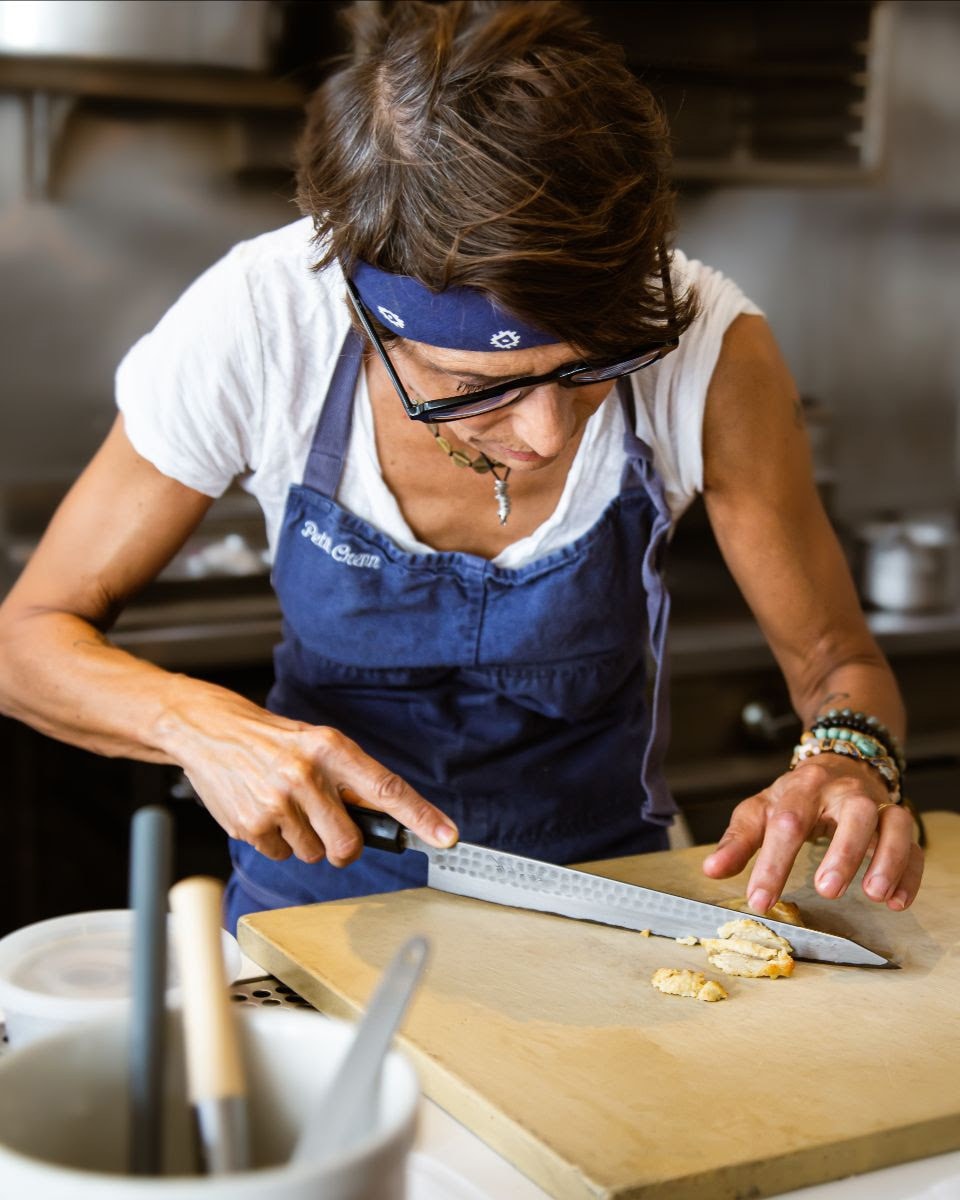 Upside Foods
How will consumers first taste Upside's cultivated chicken? The company's road to market will begin at select restaurants, starting with Bar Crenn in San Francisco, which is owned by three-Michelin star Chef Dominique Crenn—who joined the company in 2021 as its first chef partner.
Crenn has already placed an order for Upside's cultivated chicken and the company is running a contest on its Instagram page through June 26 that gives the winner a chance to taste its historic meat at Bar Crenn during a two-night trip to San Francisco.
"When I tasted Upside Chicken for the first time, I thought, this is it," Crenn said in a statement at the time. "This is the future of food. The look, smell, and sear—Upside Chicken is just delicious."
After its initial launch with Crenn, Upside plans to expand its cultivated chicken to other restaurants and, eventually, into grocery stores. Upside is also working with the FDA and USDA to bring sausages, nuggets, and dumplings—all made without slaughtering animals—to market.
Good Meat counts José Andrés as a board member and the humanitarian chef placed an order for its cultivated chicken and plans to serve it on the menu at one of these Washington, DC restaurants soon.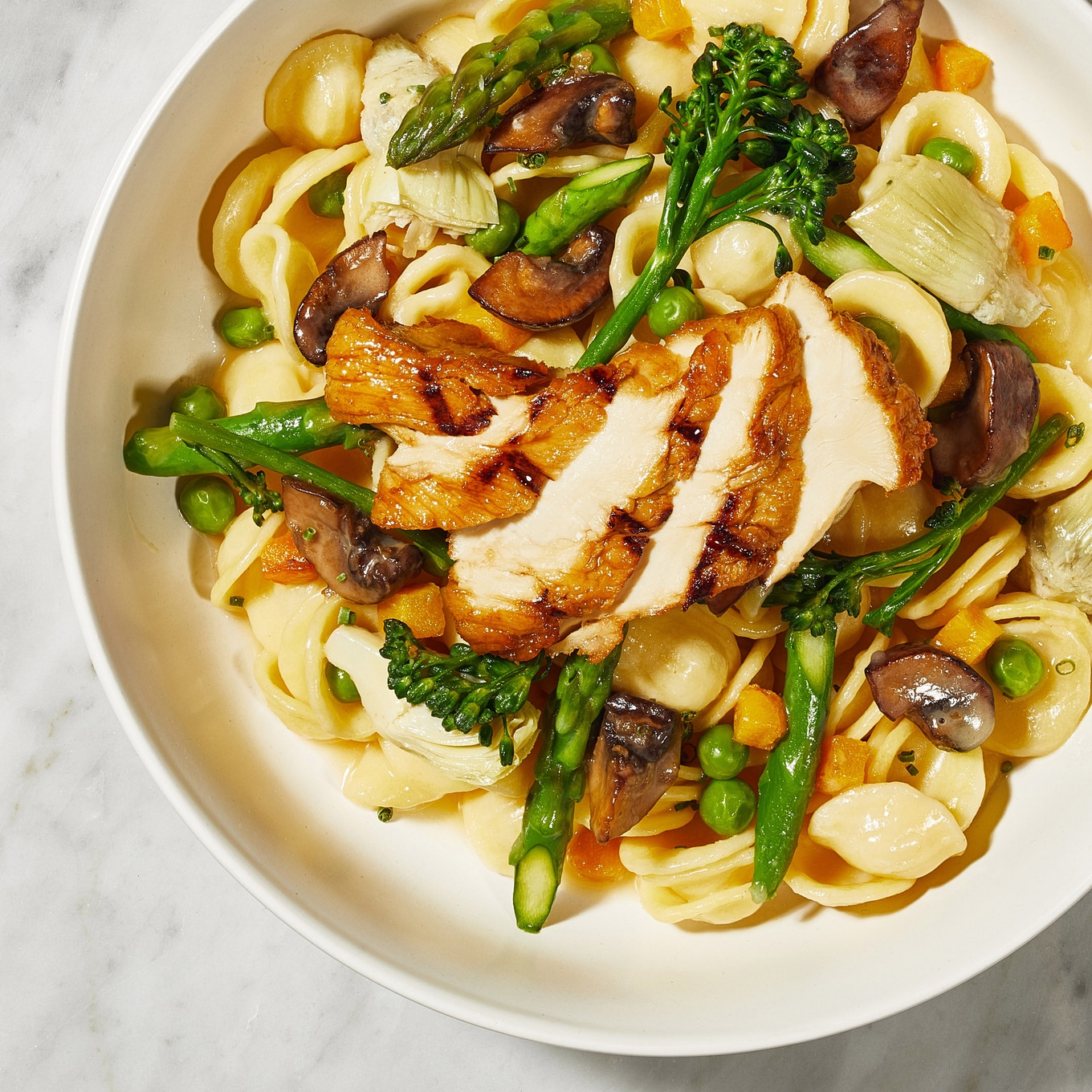 Good Meat
Both Good Meat (through its sister company Eat Just) and Upside Foods are members of the Alliance for Meat, Poultry, and Seafood Innovation (AMPS Innovation), a coalition that aims to advance the cellular agriculture industry. Together with AMPS, the companies will push forth for a more sustainable global food system, made without the need to slaughter animals en masse.
"AMPS Innovation members continue to make ground-breaking advancements that will, in partnership with the entire food and agriculture sector, help meet increased demand for protein as the world's population continues to grow," Robert Rankin, AMPS Executive Director, said in a statement.
For the latest vegan news, read: