Tyson Foods has quietly launched plant-based chicken nuggets bearing its own name and logo on the packaging for the first time.
While the US meat giant has launched plant-based meat items in the past, these have always been through its Raised & Rooted brand. The latter was first announced in 2019 and has since grown to offer a wide range of vegan meat options, including crispy fillets, nuggets, burgers, and more.
At the time of the launch, the former CEO and president of the meat processor Noel White said that the Raised & Rooted brand was about offering "more protein options" in addition to its regular animal meat range, not instead of.
"For us, this is about 'and'–not 'or,'" he said. "We remain firmly committed to our growing traditional meat business and expect to be a market leader in alternative protein, which is experiencing double-digit growth and could someday be a billion-dollar business for our company."
Now, amid reports that its regular meat business is struggling, the company appears to be focusing more attention on alternative protein. The new Tyson Plant Based Nuggets are available from Target, and include a regular and spicy option (similar to its Raised & Rooted line).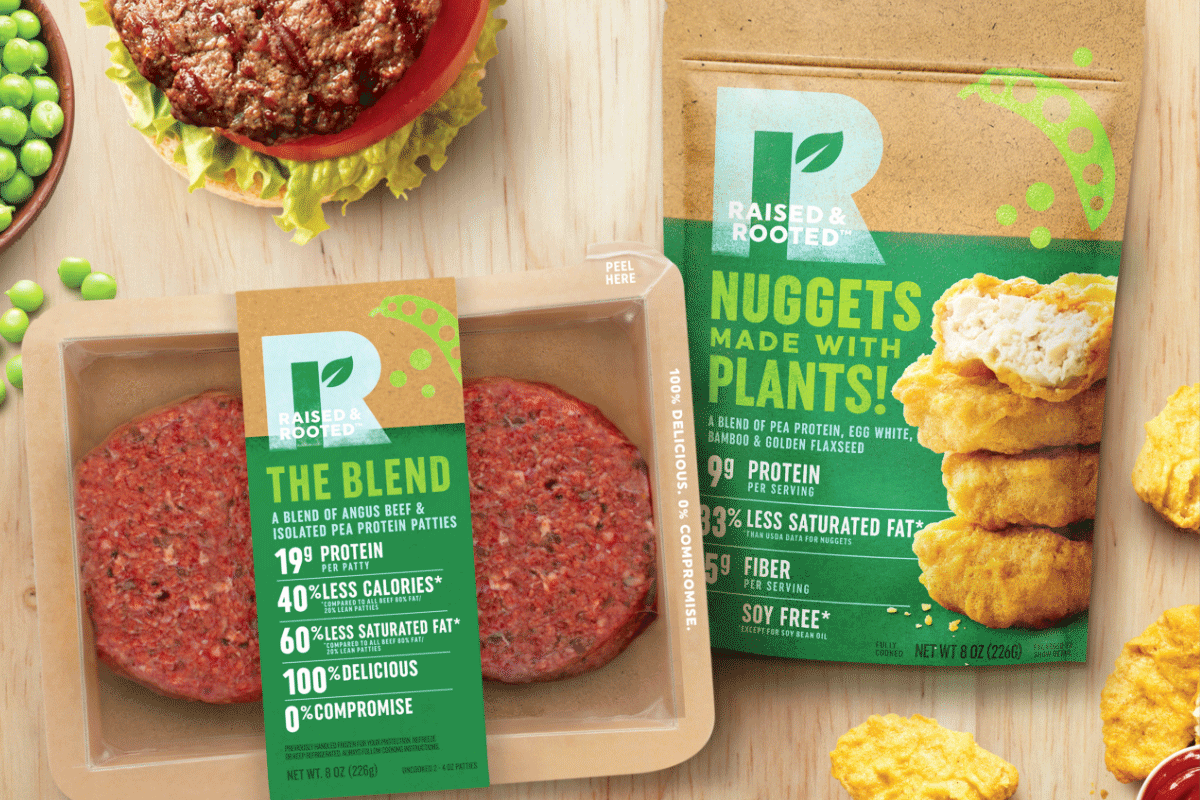 Raised & Rooted
Why are Tyson's meat sales falling?
In May, it was reported that Tyson Foods' shares had fallen 16 percent, reaching a three-year low, according to Reuters. Donnie King, the meat processor's new CEO, said that the company was facing unusual circumstances, as sales for beef, pork, and chicken were all down at the same time.
There are a few contributing factors to falling sales. High inflation, for example, is making things tricky for consumers, who are cutting back on their weekly food shop spend, plus at the other end of the chain, animal feed prices are also soaring.
But there's also, potentially, another big issue for Tyson's meat sector: dietary habits are changing. In 2021, one survey by CBS News suggested that around one-third of Americans were eating less meat now than they were a few years ago. Only six percent of the people surveyed said they were eating more meat, while 57 percent said they were eating the same amount.
For most, this was due to health reasons, while others said it was because meat was too expensive. Around seven percent were motivated by ethical reasons, and eight percent said it was better for the planet.
This mirrors a shift in Europe. Another 2021 study, conducted in 10 European countries, including Austria, Germany, France, Italy, Spain, and the UK, found that nearly half of consumers were eating less meat than they were before.
"Consumer demand for alternative proteins is growing at a remarkable rate, with no end in sight," said Jasmijn de Boo of ProVeg International, which commissioned the study alongside Innova Market Insights, Ghent University, and the University of Copenhagen.
Rising demand for plant-based nuggets
While Tyson struggles with falling meat demand, the plant-based protein market is growing. It has also grappled with rising prices, but things seem to be improving. It's worth more than $4.4 billion, and is expected to expand at a compound annual growth rate of 24.9 percent from 2023 to 2030, according to reports.
Plant-based nuggets, in particular, are a hit. This sector of the market alone is worth more than $448 million and is expected to hit over $708 million in the next decade.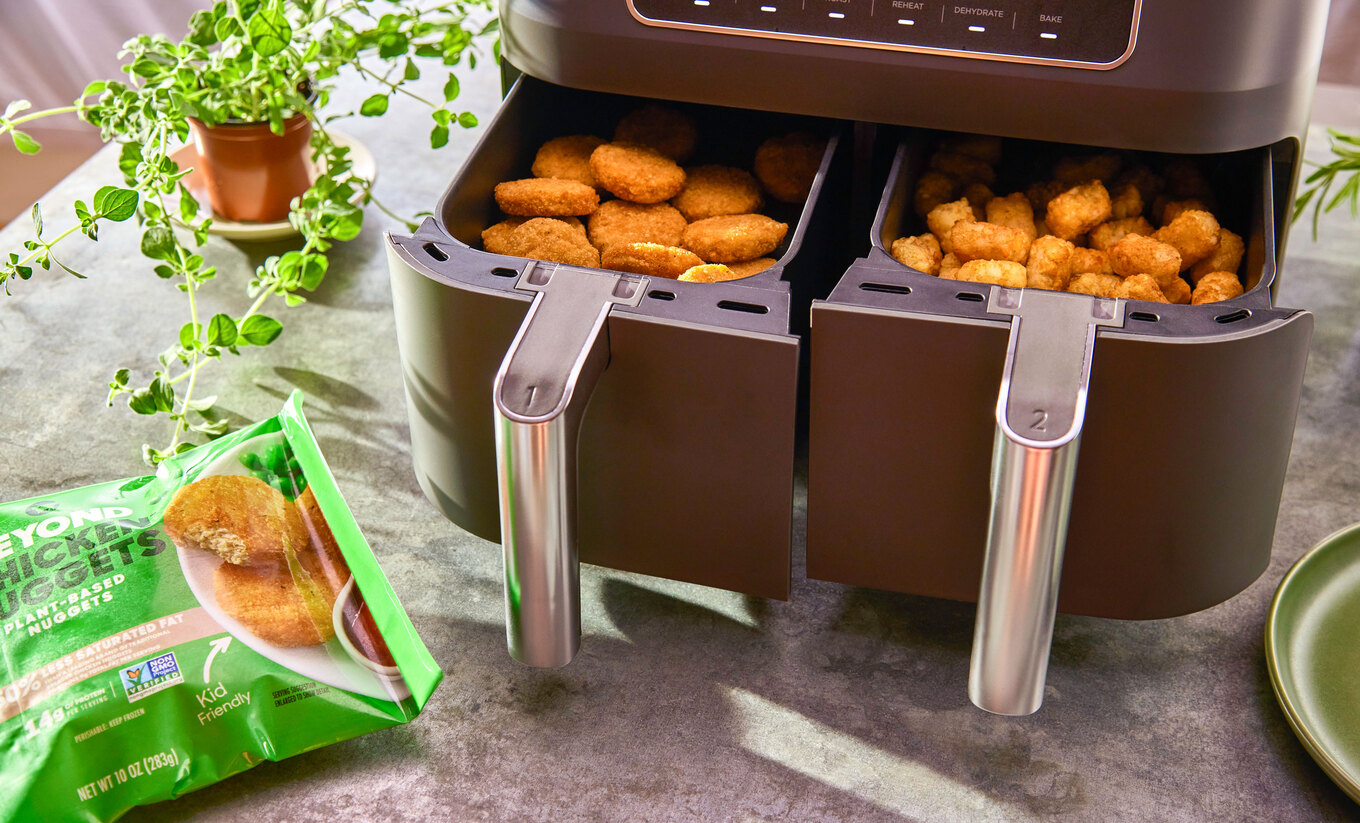 Beyond Meat
According to Future Market Insights, alongside plant-based based companies like Beyond Meat and Impossible Foods, Tyson is already a leader in the meat-free nugget market. And with its new launch, its share is likely to grow even more.
"These companies are investing heavily in product innovation and marketing to gain a competitive edge," noted the market research platform. "They are also focusing on expanding their distribution networks to reach more consumers and increase their market share."
For more vegan news, read: