Meati Foods, the innovative producer of plant-based meat alternatives crafted from mushroom root, announced today that former Major League Baseball (MLB) Hall of Fame member and entrepreneur Derek Jeter has become an investor and advisor for the company.
Jeter, known for his legendary baseball career and subsequent success in the business world, says his interest in sustainability and nutrition were top of mind when choosing to invest in Meati Foods. "When evaluating investments in the food industry, I prioritize nutrition, sustainability, and taste," Jeter said in a statement. "Meati Foods delivers on all fronts, offering high-quality steaks and cutlets that are both nutritionally rich and sustainably produced."
"As we shape the future, the choices we make and the impact we leave behind are crucial. I appreciate Meati's dedication to making a real difference," Jeter added.
Meati Foods' products, which include the Classic Cutlet, Crispy Cutlet, Classic Steak, and Carne Asada Steak, can be found in Sprouts stores nationwide, as well as popular restaurants such as PLNT Burger and Birdcall.
Derek Jeter invests in health and sustainability
Jeter joins an esteemed group of Meati supporters, including renowned culinary figures like philanthropist and television personality Rachael Ray, chef and founder of Momofuku and Majordomo Media David Chang, Sweetgreen restaurant chain co-founders Nicolas Jammet and Jonathan Neman, and former White House senior policy advisor for nutrition Sam Kass. These partnerships exemplify Meati's diverse appeal and its vision of creating a more inclusive food ecosystem.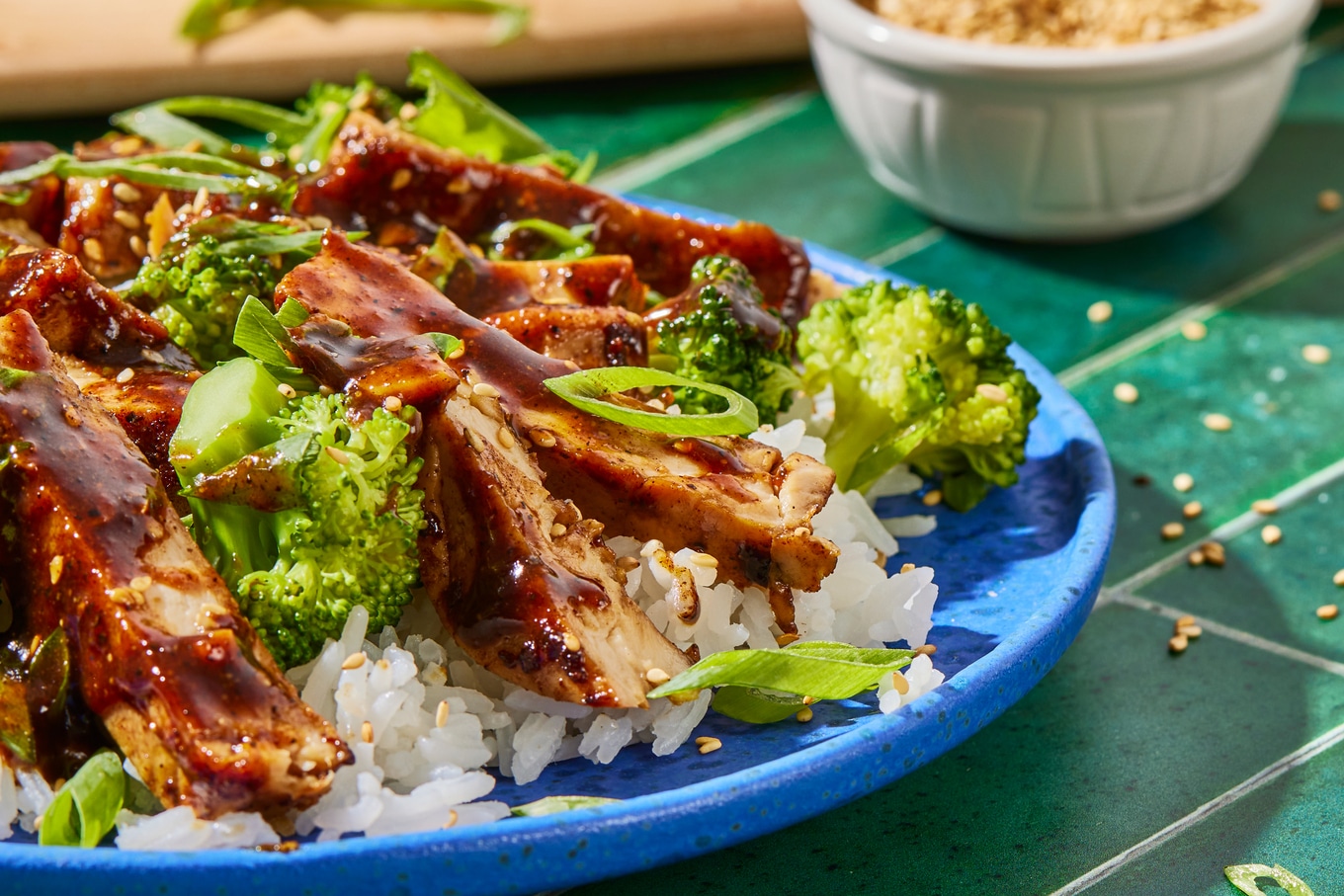 Meati Foods
"The fact that Derek, one of the greatest athletes of all time, has chosen to invest in our food is a tremendous validation," Scott Tassani, Meati Foods' President and COO, said in a statement. "Few individuals are as discerning about the quality of the food they consume to fuel their bodies. Derek has been presented with countless partnership opportunities, and we are honored by his support and inspired by his passion for a sustainable, equitable, and nutritious food system."
Since retiring from his remarkable 20-year career with the New York Yankees, Jeter has engaged in several successful business ventures and entrepreneurial investments while maintaining his connection to the world of baseball. Previous investments in the food and beverage industry include Performance Kitchen, Amass, and Bespoken Spirits.
In 1996, Jeter established the Turn 2 Foundation, which has awarded over $34 million in grants to develop and sustain programs that encourage young people to adopt healthy lifestyles. In recognition of his monumental contributions to the game of baseball, Jeter was elected to the Baseball Hall of Fame as part of the Class of 2020.
Meati Foods leads the mushroom meat revolution
With Derek Jeter now on board, Meati Foods continues to solidify its position as a pioneering force in the plant-based food industry. The company's innovative approach to creating appetizing meat alternatives resonates with influential figures across various fields, shaping a more sustainable and inclusive future for food.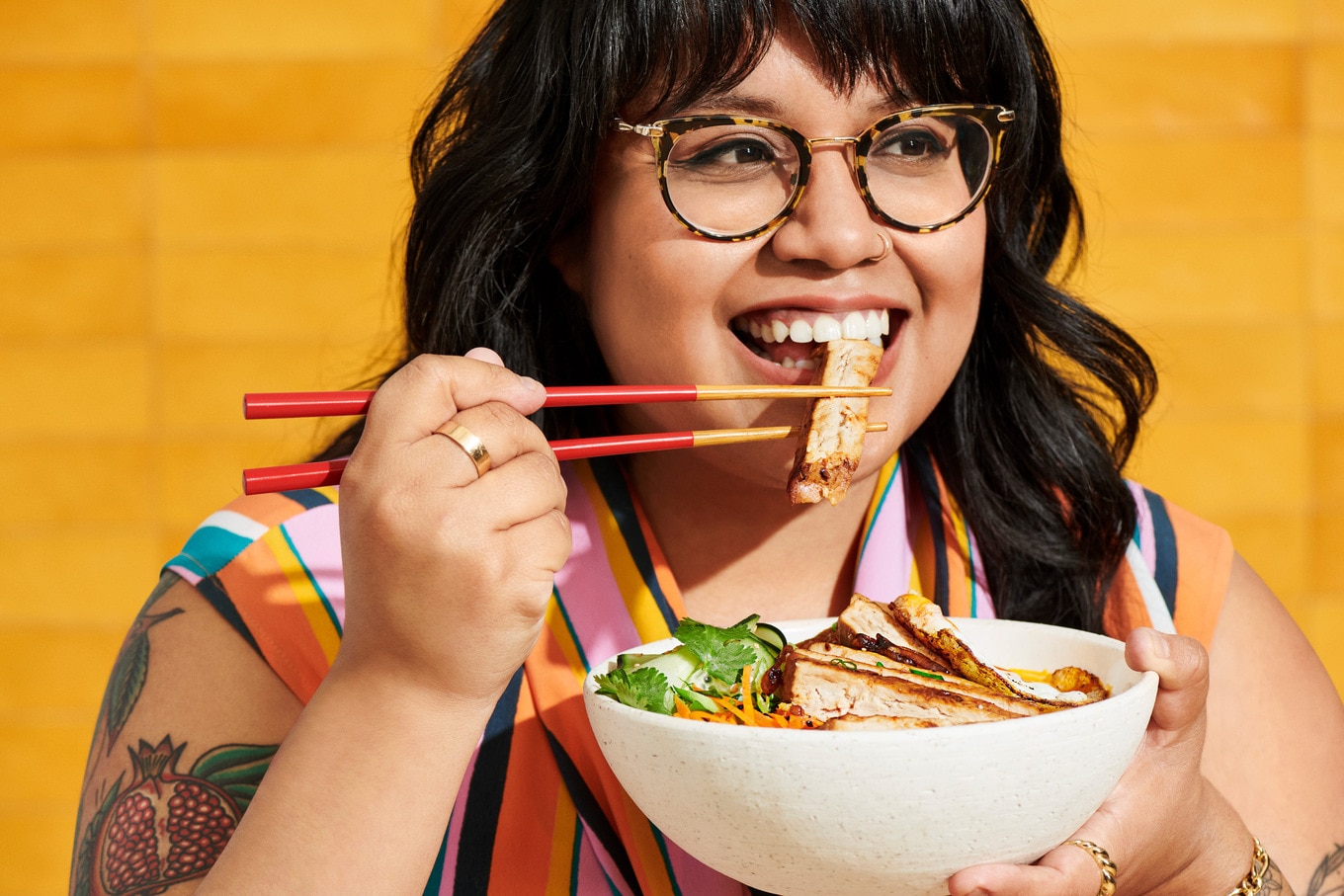 Meati Foods
Tyler Huggins—who gained his meat know-how growing up on a bison ranch—founded Meati in 2017 with the mission of making better meat. Its revolutionary vegan whole-cut meats are made from mycelium, the fast-growing root system of mushrooms, instead of animals. According to the company, while it takes approximately 18 months for a cow to grow to a slaughter weight of 1,000 to 1,200 pounds, Meati can grow the equivalent of hundreds of cows worth of meat in just a matter of days from a teaspoon of spores.
Earlier this year, Meati Foods opened its first industrial-scale facility in Colorado to do just that. It can near-continuously produce mushroom meat, with a target of producing 45 million pounds annually once the facility is fully operational by late 2023. While the industrial production of animal meat involves many separate players—from ranchers to feedlots to slaughterhouses to packers—Meati's Mega Ranch is vertically integrated, meaning the vegan meat is grown, harvested, processed, and packed at the facility.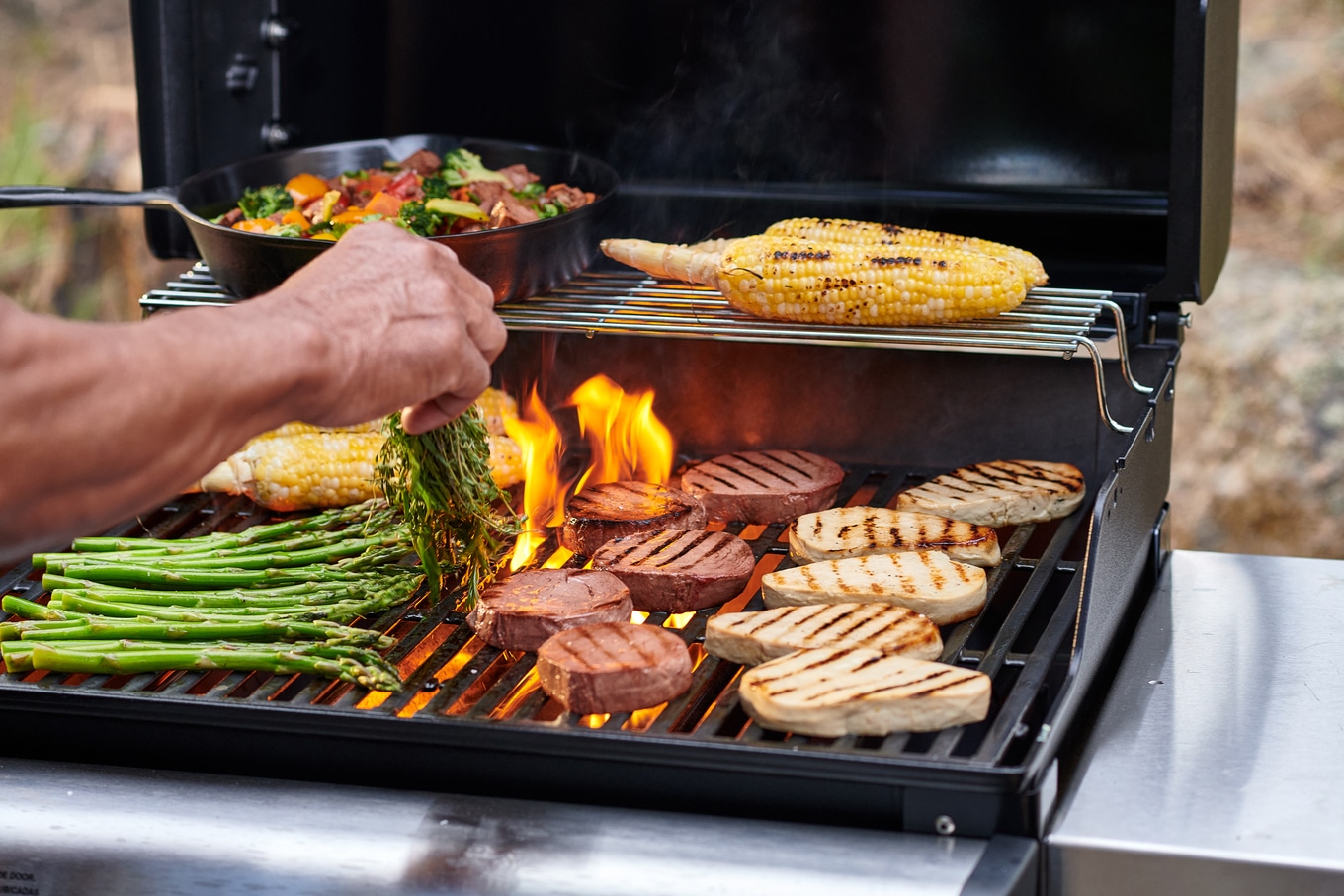 Meati Foods
Its debut product line, Eat Meati, made its national retail debut in March 2023 after a year of record sellouts through its direct-to-doorstep online shop. A national omni-channel footprint is planned for later this year.
This will quite possibly put the company at the forefront of the inevitable protein revolution. "Our belief that nature already has the answer to many of today's challenges allowed us to unlock a new food with Meati at a time when consumers are demanding something different and better," Huggins previously said. "Meati delivers an unparalleled food with its taste, texture, nutrition, and purity, and we're thrilled to open this first and subsequent phases of the resource-efficient 'Mega Ranch' facility to help even more consumers add it to their diets."
For the latest vegan news, read: