What comes to mind when you picture a "mega ranch"? A vast piece of property on which thousands of animals are raised until they are ready to be slaughtered for meat while consuming resources and emitting greenhouse gasses? This typical ranch of the past is getting a much-needed makeover thanks to Meati Foods, a company that makes meat from mycelium instead of animals.
This month, Meati opened the "Mega Ranch," company's first industrial-scale production facility in Thornton, Colorado, and a blueprint for what the future of ranching might look like. Here, mycelium replaces cows and just one tablespoon of fungi spores is capable of producing the whole-food protein equivalent of hundreds of cows in a matter of several days.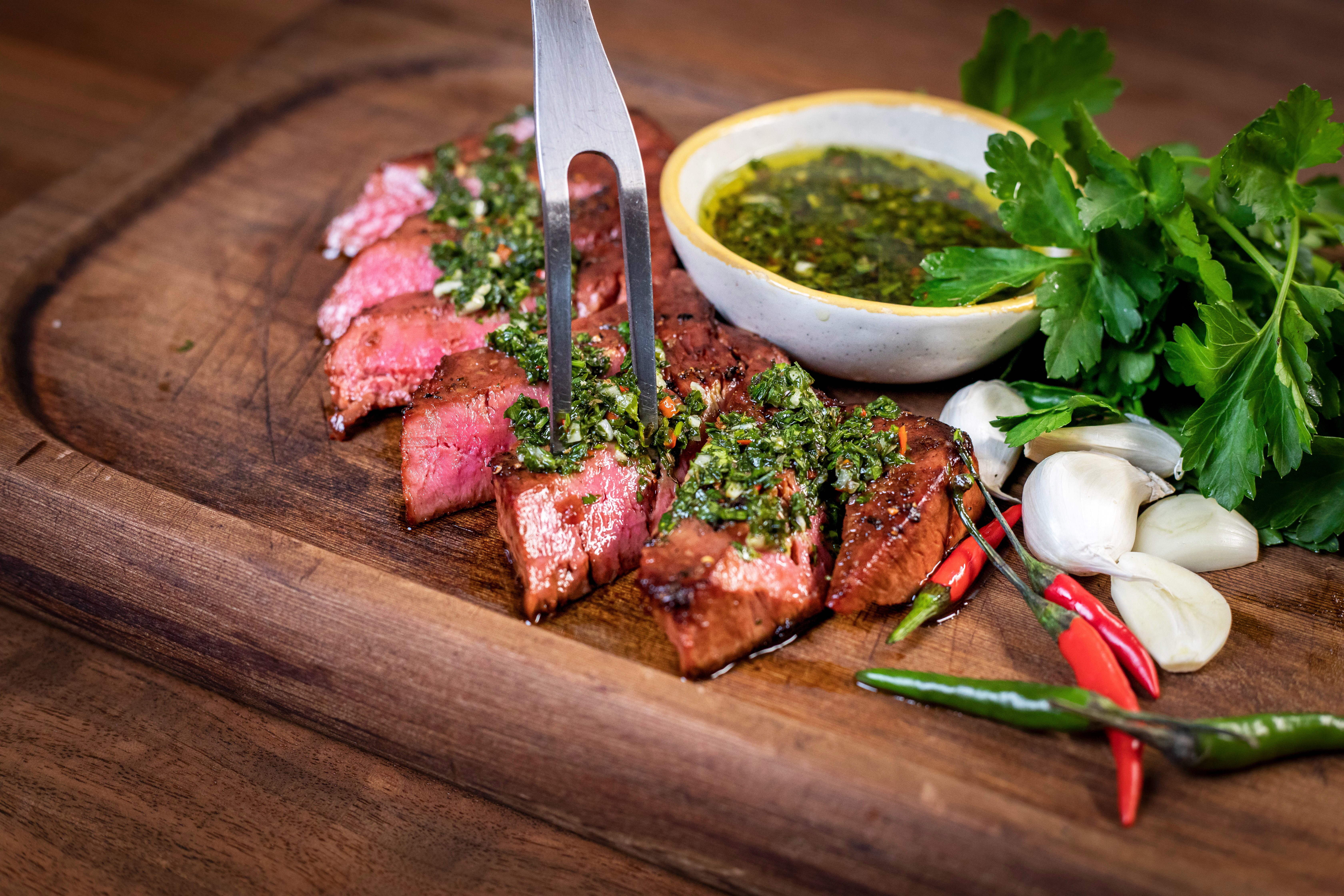 Meati Foods
Meati's products include vegan whole-cut steaks and carne asada, along with plant-based alternatives to chicken cutlets in classic and breaded varieties—which are now being made more efficiently than their animal counterparts at the company's new Mega Ranch.
Tyler Huggins, CEO and co-founder of Meati, knows a thing or two about ranching, as he grew up on a bison ranch himself. With $250 million in funding to date for Meati, Huggins is redefining what modern ranching might look like.
"Investors and consumers recognize that Meati is a new, differentiated food," Huggins said. "They only need to read our simple ingredient list and taste Meati to recognize that this is the cut-through option people have been waiting for—something they absolutely see weekly if not daily on their plates."
Scaling mushroom meat at the Mega Ranch
Meati's new Mega Ranch near-continuously produces mushroom meat, with a target of producing 45 million pounds annually once the facility is fully operational by late 2023. While the industrial production of animal meat involves many separate players—from ranchers to feedlots to slaughterhouses to packers—Meati's Mega Ranch is vertically integrated, meaning the vegan meat is grown, harvested, processed, and packed at the facility.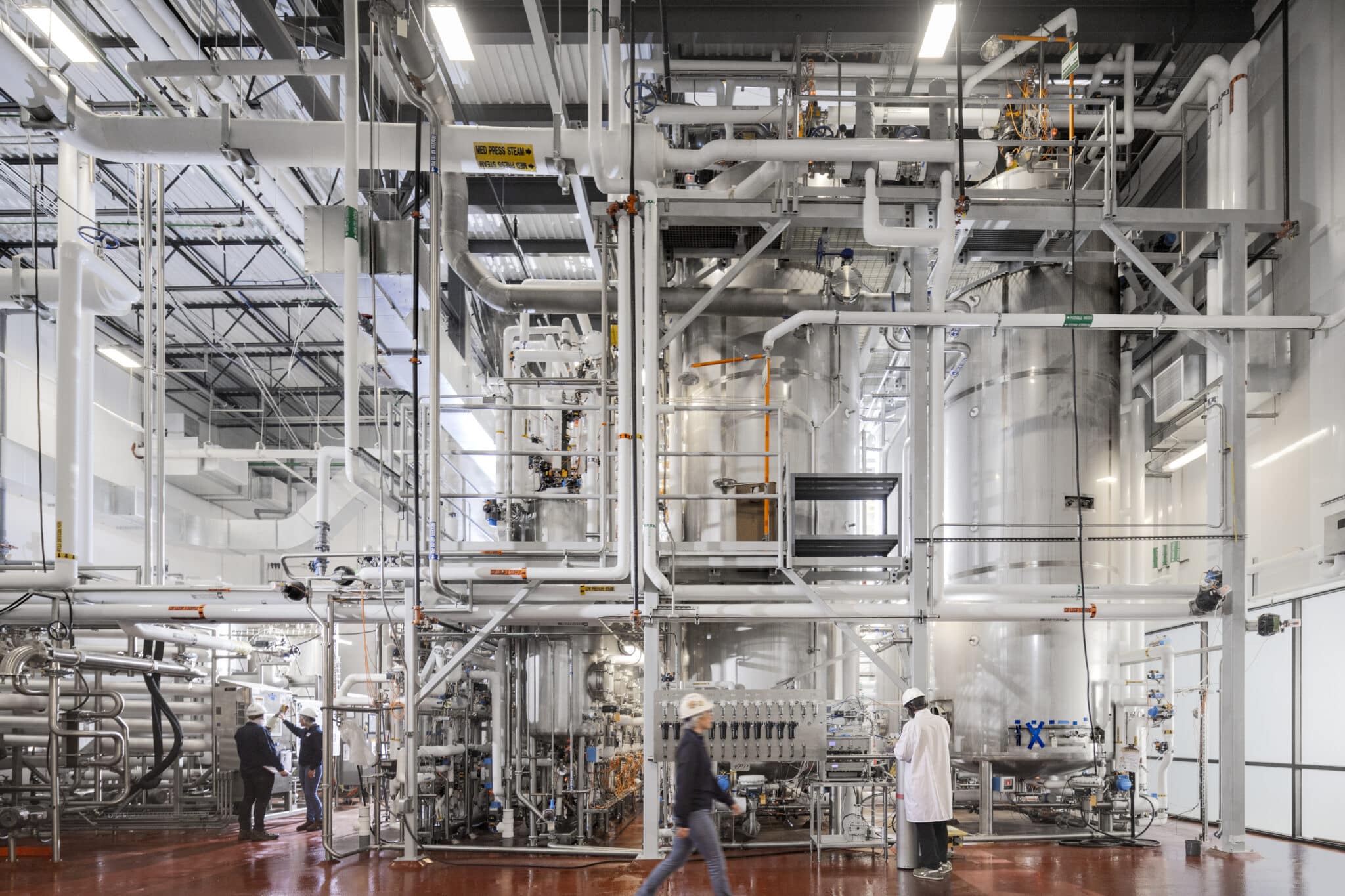 Meati Foods
The facility is financed by Meati's oversubscribed Series C round, ed by capital market company Revolution Growth. Fazeela Abdul Rashid, Partner at Revolution Growth and member of the Meati Foods board, believes that Meati's new facility will position the company at the forefront of the inevitable protein revolution.
"The next few years will see a seismic shift in how we eat, and Meati's state-of-the-art, scalable production capabilities coupled with its focus on meeting consumer needs for clean, whole-food protein make it clear they are positioned to lead," Abdul Rashid said in a statement.
The Mega Ranch is Meati's first industrial-scale facility where it plans to produce as much or more meat than any individual traditional animal ranch within the United States and will help the company reach $1 billion in run-rate sales by 2025.
"Tyler and the team have a vision for a new food category with pure ingredients and taste that doesn't compromise," she said. " We are excited to continue working with them to reach the next level and bring Meati to more consumers across the US."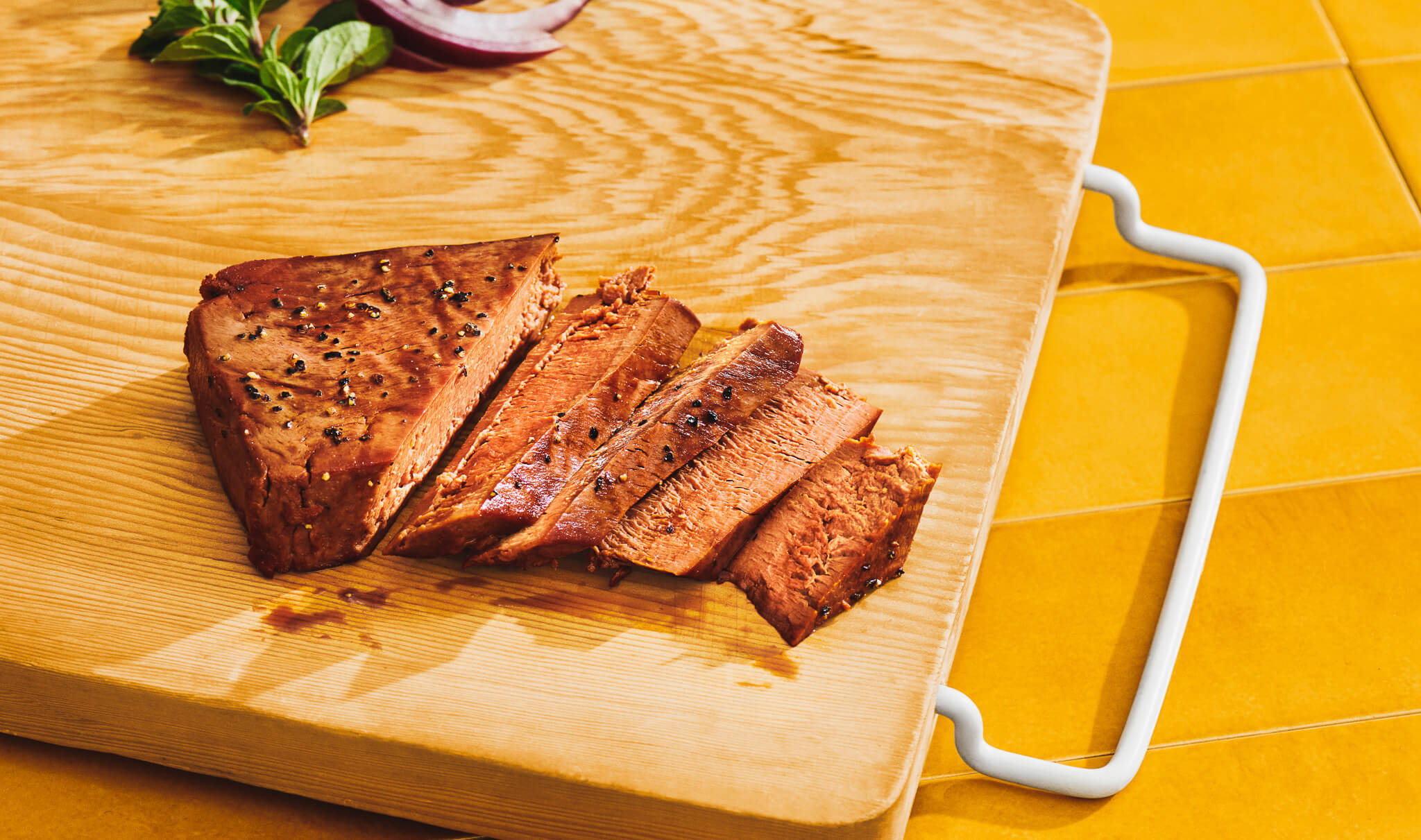 Meati
In addition to its Mega Ranch, Meati is already teasing a larger "Giga Ranch" where it plans to produce hundreds of millions of pounds of its mycelium-based meats annually in a far more efficient and ethical way than traditional animal agriculture.
"Our belief that nature already has the answer to many of today's challenges allowed us to unlock a new food with Meati at a time when consumers are demanding something different and better," Huggins said. "Meati delivers an unparalleled food with its taste, texture, nutrition, and purity, and we're thrilled to open this first and subsequent phases of the resource-efficient 'Mega Ranch' facility to help even more consumers add it to their diets."
Mycelium makes better bacon, too
Meati is not the only company currently scaling its mycelium meat. Over in Green Island, NY, Swersey Silos began operations last year. The 120,000-square-foot vertical mycelium farm—the world's largest farm of its kind—is owned by MyForest Foods, a subsidiary multi-pronged company Ecovative that uses the magic of mycelium to create more efficient ways to make everything from packaging to food.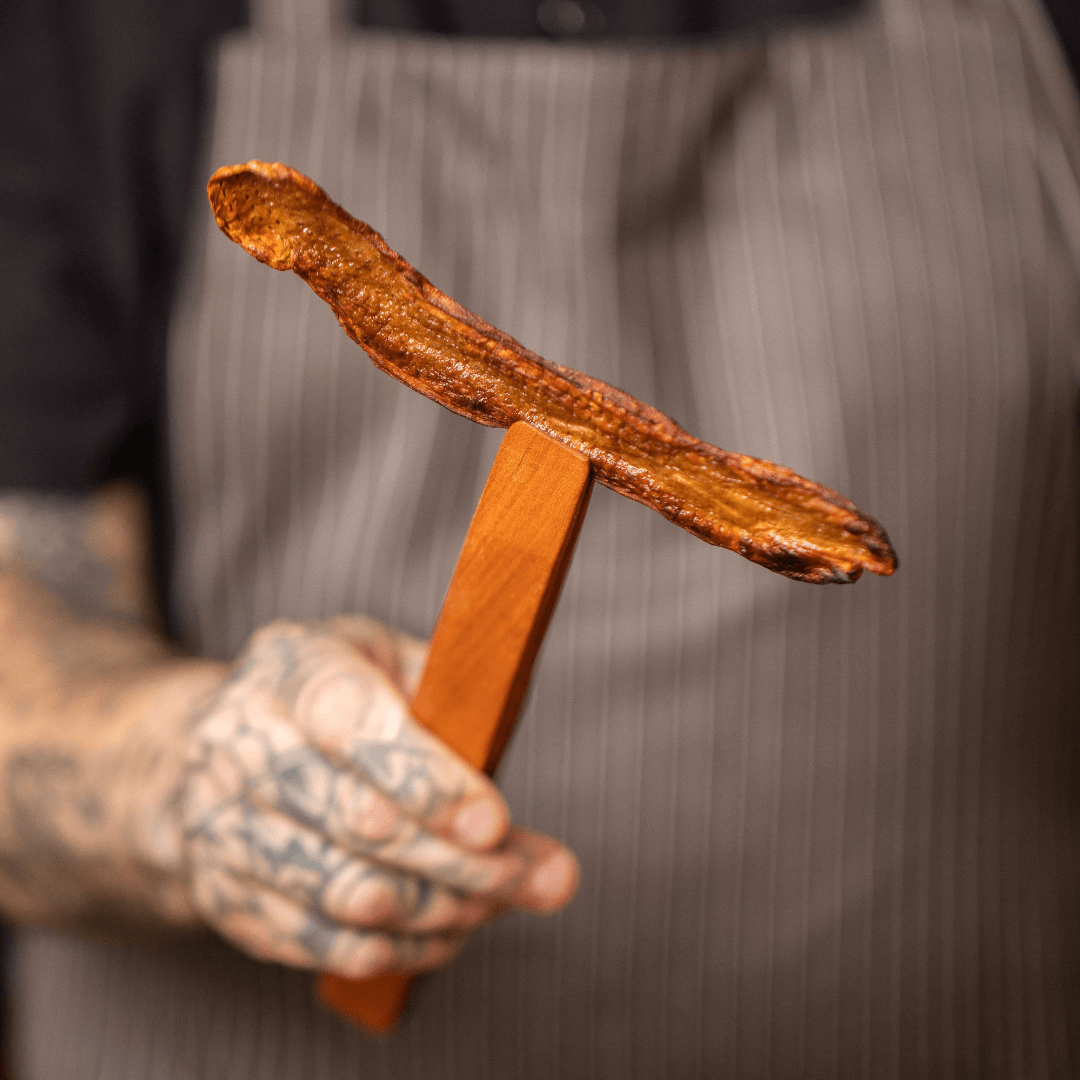 MyForest Foods
At Sweresy Silos, MyForest produces the raw material for its MyBacon, a vegan mycelium-based bacon that sizzles just like its animal-derived counterpart. At capacity, it will produce nearly three million pounds of mycelium annually.
"The way humans raise pigs kind of perverts the pig. We put them in these little boxes. We feed them grain. They can't turn around," Ecovative founder Eben Bayer previously told VegNews. "It's a perversion of everything that makes a pig great."
"Whereas putting mycelium in a big box like we do in a vertical farm and feeding it wood chips and giving it mist and air flow is absolutely what the mycelium wants," he said. "It totally is what it exists to do and is far more efficient at creating something that is pork-like."
Like Meati, MyForest is aggressively scaling its production capabilities with the goal of serving its vegan bacon to one million customers by 2024.