Today, Colorado-based startup Meati Foods closed a $150 million series C funding round led by Revolution Growth, with participation from existing and new investors, including Cultivate Next, Chipotle Mexican Grill's new venture fund. Meati creates whole-cut vegan chicken and steak from mushroom roots (mycelium), an approach that minimizes its ingredient labels while delivering high-protein and fiber-rich alternatives to animal meats.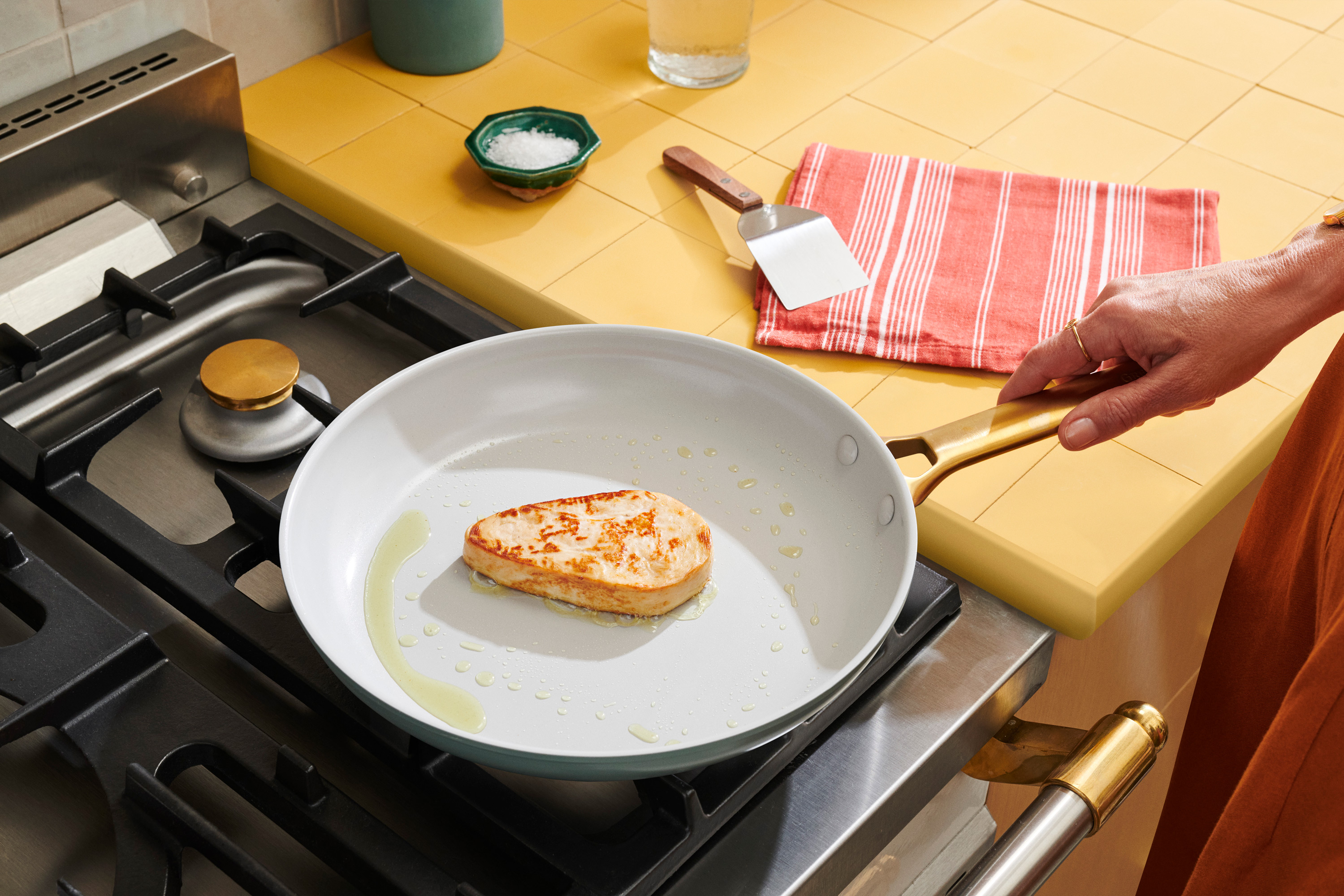 Meati Foods
Curt Garner, Chief Technology Officer at Chipotle, explains that the chain's investment in Meati mirrors Chipotle's Food with Integrity standards and aligns with the chain's own mission to create a better food system with minimally processed proteins.
"Meati is one the first companies Chipotle's Cultivate Next venture fund is making an early-stage investment in," Curt Garner, Chief Technology Officer at Chipotle, told VegNews. "Cultivate Next's investment in Meati is in early stages and will be evaluated throughout the course of the partnership."
Vegan at Chipotle
While competitors such as Taco Bell, Del Taco, and QDOBA have become interested in the plant-based meat space in recent years, Chipotle entered the lucrative category with the launch of Sofritas in 2014. A plant-based protein option on its customizable menu nationwide, Sofritas is made with a base of organic tofu that is braised in a spicy sauce. Chipotle built upon its plant-based menu in 2019 with the Sofritas-topped Vegan Bowl, an extension of its Lifestyle Bowls line, and a selection of pre-configured menu items created to appeal to customers who follow diets such as paleo, keto, and Whole30.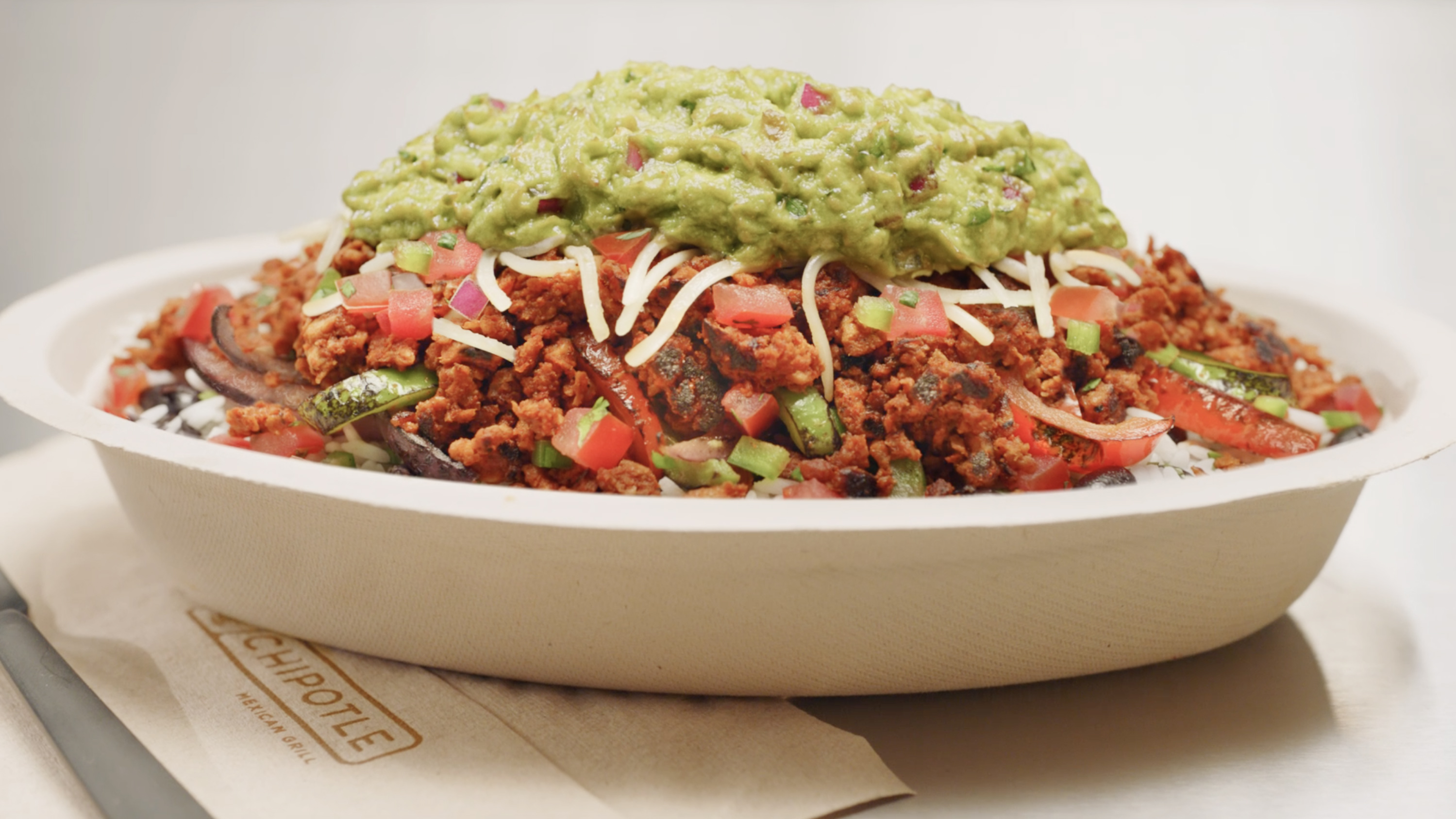 Chipotle
In January, Chipotle further expanded its plant-based protein options with the limited-time launch of vegan chorizo. The Plant-Based Chorizo was developed in-house as a minimally processed meat alternative and made with a base of pea protein flavored with ancho chilies and chipotle peppers, tomato paste, crushed garlic, Spanish smoked paprika, and extra virgin olive oil. Chipotle informed VegNews that the vegan chorizo exited its menu in February.
And while Cultivate Next has made an investment in Meati, it has yet to determine the viability of its vegan meats on the Chipotle menu. "At this time, Meati has not entered Chipotle's comprehensive stage gate process by which we validate all new menu items to test and learn from workers and guests before deciding if it will be available on our menus nationwide," Garner said.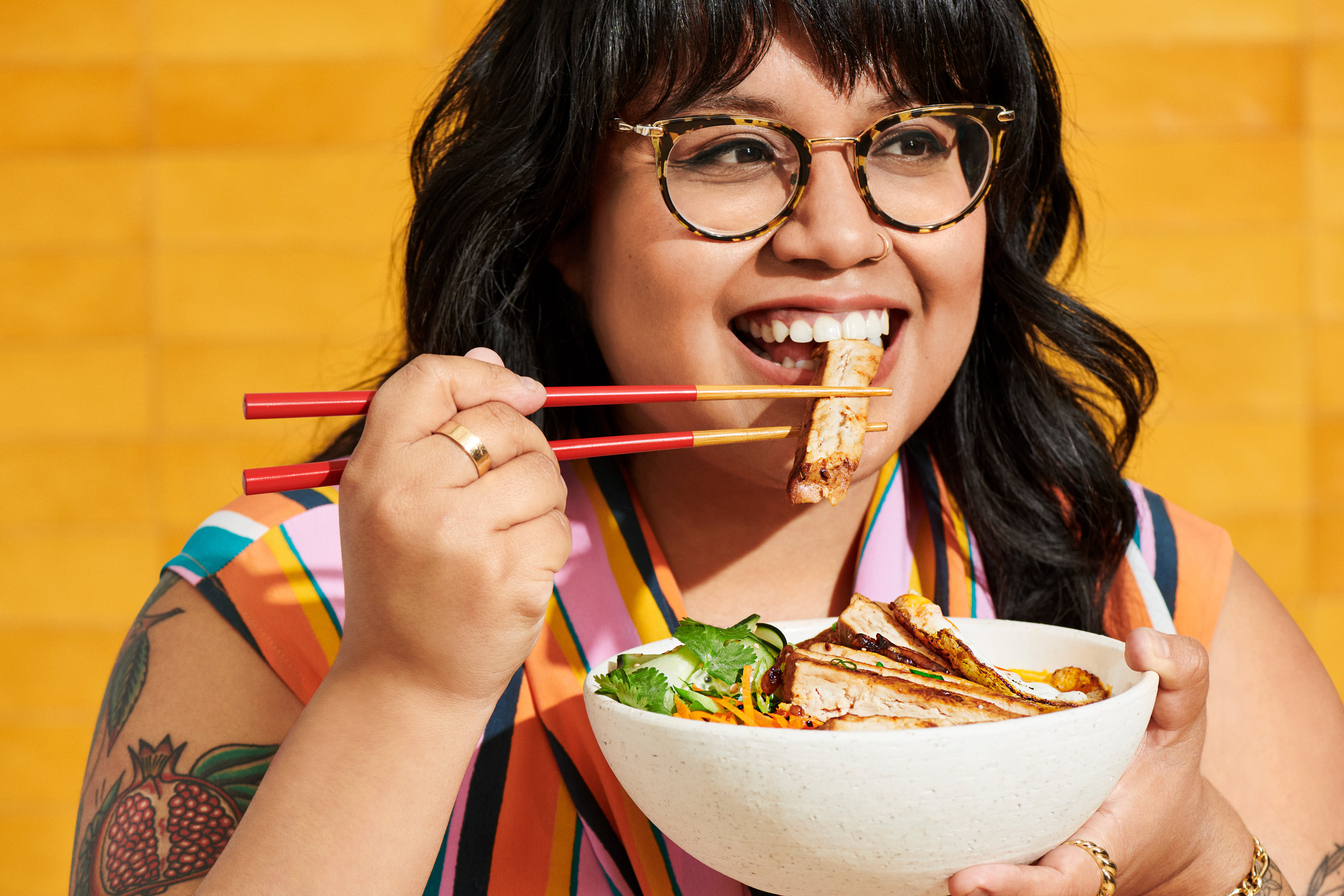 Meati Foods
Meati's meaty vegan mushroom meats
Meati was founded in 2019 by engineers Justin Whiteley and Tyler Huggins—who grew up on a bison ranch. Meati brews mycelium inside fermentation tanks and then blends the high-protein fibers—which resemble the texture of chicken breasts and steaks—with other vegetable-based ingredients and spices before forming them into vegan meat. Earlier this year, Meati made its vegan chicken and steak products available for national delivery through its website and each sold out in mere hours.
"The continued growth and momentum that Meati is experiencing underscores how differentiated and scalable our products and vision are," Huggins said in a statement. "Revolution Growth and our new and existing investors bring not just the financial firepower and ethos alignment, but deep and diversified expertise that will be instrumental in building a brand and organization that will truly change how people eat in a way that's better for our bodies and better for our planet."
Meati's new $150 million in funding will go toward expanding its product lines, growing consumer reach, and heavily investing in scaling production. Currently, Meati is working to open a 100,000-square-foot "Mega Ranch" in Thornton, CO which, when operational in 2022, will have the capacity to produce tens of millions of pounds of mycelium-based meats every year. Its meats have already garnered praise from acclaimed chefs, including Momofuku's David Chang, and Meati aims to be widely available by the end of 2023.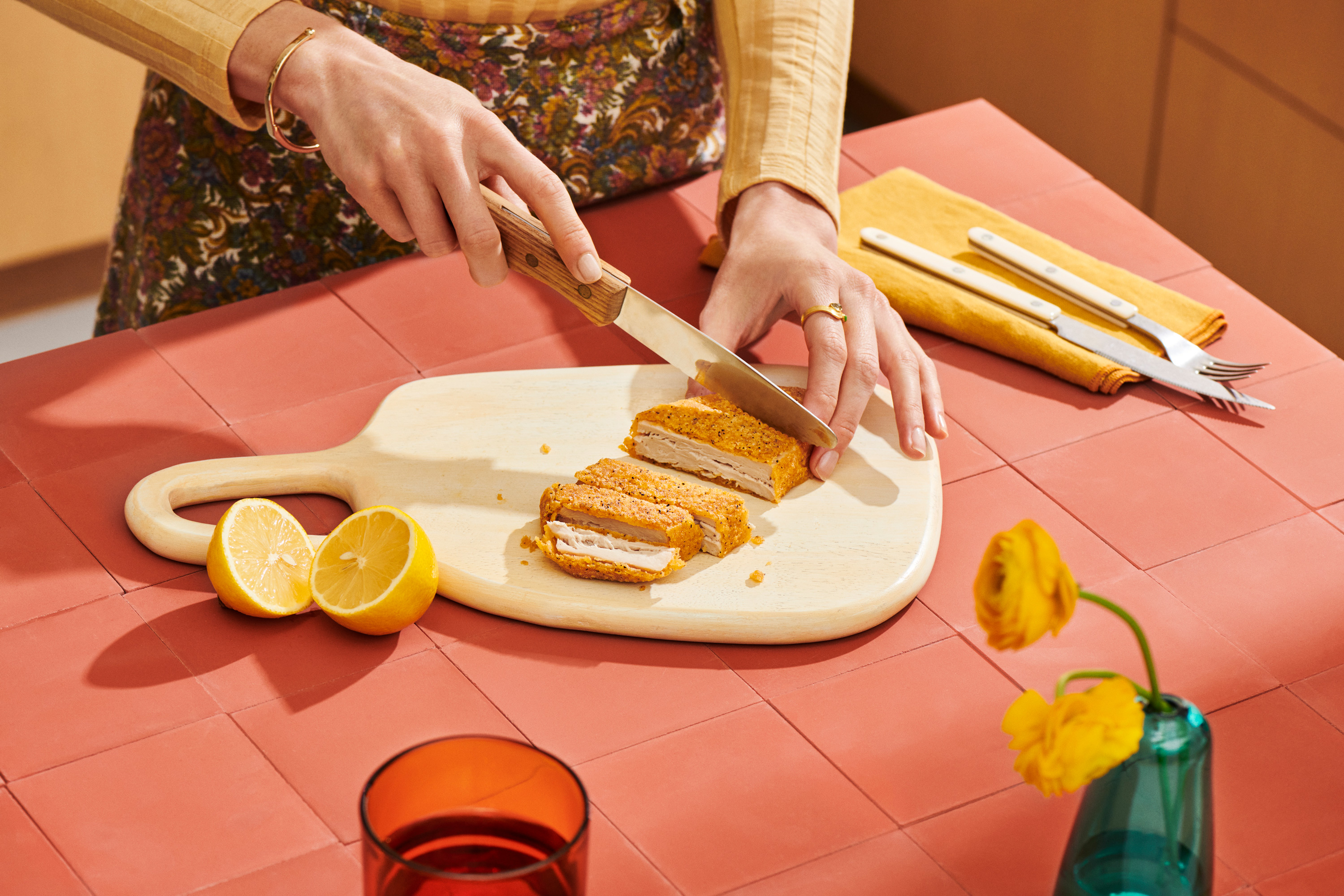 Meati Foods
To fulfill its mission of becoming a plant-based meat leader by 2025, Meati is also working to open a "Giga Ranch," a facility designed to be replicated domestically and internationally. At each of these ranches, Meati will be able to produce hundreds of millions of pounds of plant-based steak, chicken, and other mycelium-based meats annually.
"Meati is poised to be the leader in this large and growing category with a capability to produce plant-based meats in whole-cut form with a clean ingredient list," Fazeela Abdul Rashid, a Partner at Revolution Growth and new board member at Meati, said in a statement. "The company is meeting an unmet demand for products that are delicious, healthy, and good for the planet. We're thrilled to partner with Tyler and the full team as the company expands its production and tackles real-world issues of food security and sustainability."
For the latest vegan news, read:
Navy Will Test Vegan Meat on at Least 2 Us Bases
Country Crock's First Heavy Whipping Cream Is Made From Lentil Milk
Pope Francis Encourages Young People To Eat Less Meat To Save the Planet