Prior to last week's EU Youth Conference in Prague, Catholic religious leader Pope Francis released a letter to encourage young people to take action in creating a new path forward, one that acknowledges issues of the past while making strides toward a kinder future.
"I would like to tell you something that is very close to my heart. Above all, I invite you to transform the 'old continent' into a 'new continent,' and this is only possible with you," Pope Francis wrote. "I know that your generation has some good cards to play: you are attentive young people, less ideologized, accustomed to studying in other European countries, open to volunteering and sensitive to environmental issues. This is why I feel there is hope."
In his hopeful letter, Pope Francis urged youth leaders to take extra care in creating a world of peaceful coexistence and fraternity in light of conflicts such as the war in Ukraine. He also pointed to the action young people need to take to revive our "common home" amidst the climate crisis.
"May you aspire to a life of dignity and sobriety, without luxury and waste, so that everyone in our world can enjoy a dignified existence," Pope Francis wrote. "There is an urgent need to reduce the consumption not only of fossil fuels but also of so many superfluous things. In certain areas of the world, too, it would be appropriate to consume less meat: this too can help save the environment."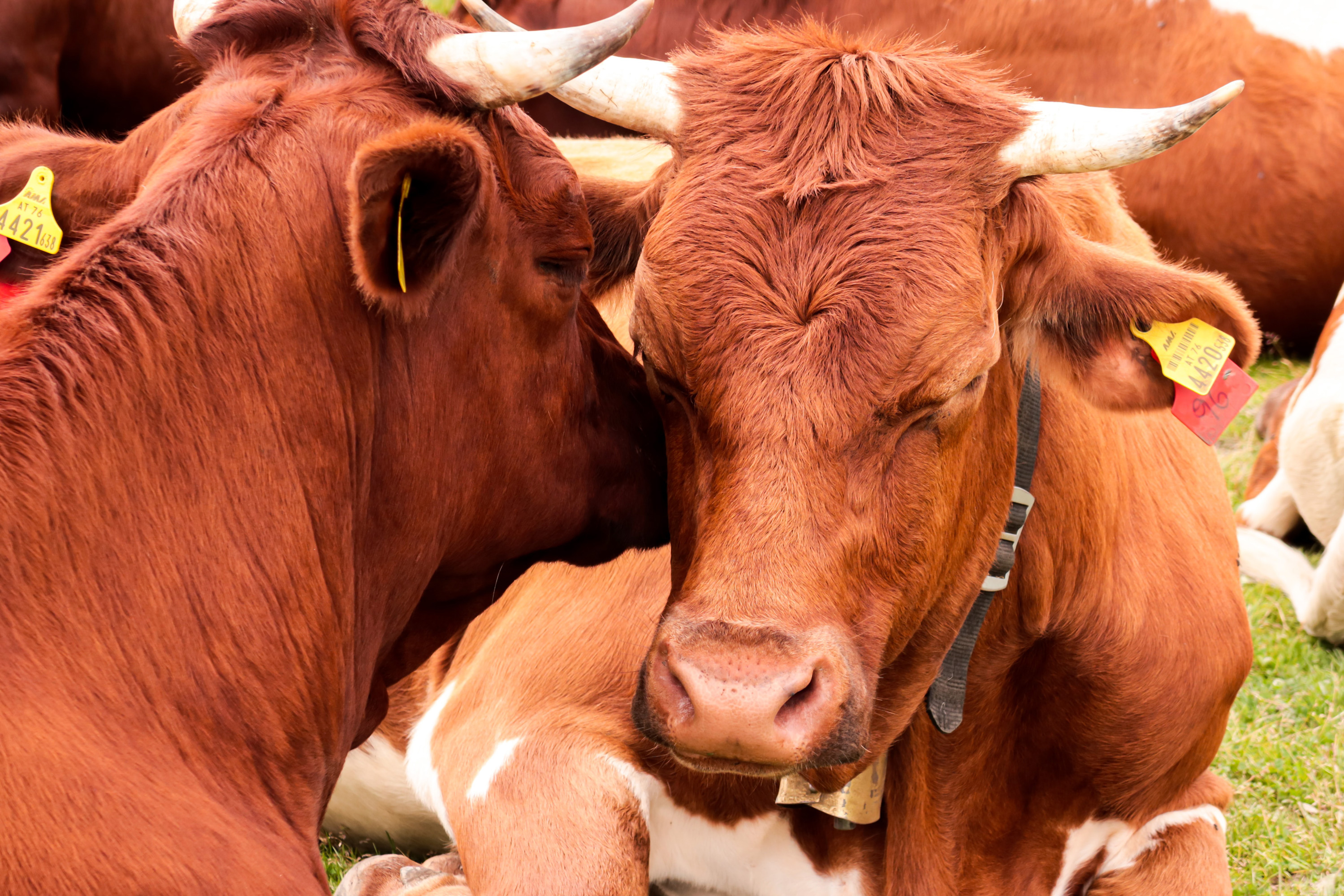 Eating less meat to save the planet
As Pope Francis mentioned in his letter to EU Youth Conference attendees, removing animal products from one's diet comes with climate benefits, a claim that is well supported by a growing body of research.
A 2018 Oxford University study conducted a comprehensive analysis over the course of five years compiling data from nearly 40,000 farms in 119 countries and examining the environmental impact of producing 40 foods—which amount to 90 percent of all food eaten on earth. The researchers found that the global meat and dairy industries are responsible for 60 percent of greenhouse gas emissions and that if individuals removed animal products from their diets, they would reduce their carbon footprint by 73 percent.
In a 2019 study, scientists at Oxford University and the University of Minnesota narrowed the scope to understand the climate impact of meat versus vegetables on a serving-to-serving basis. What they found was that one 50-gram (1.8-ounce) portion of red meat was associated with at least 20 times as much greenhouse-gas emissions and 100 times as much land use compared to a 100-gram portion of vegetables. Averaged across all the ecological indicators the authors used, red meat was about 35 times more environmentally damaging than a bowl of greens.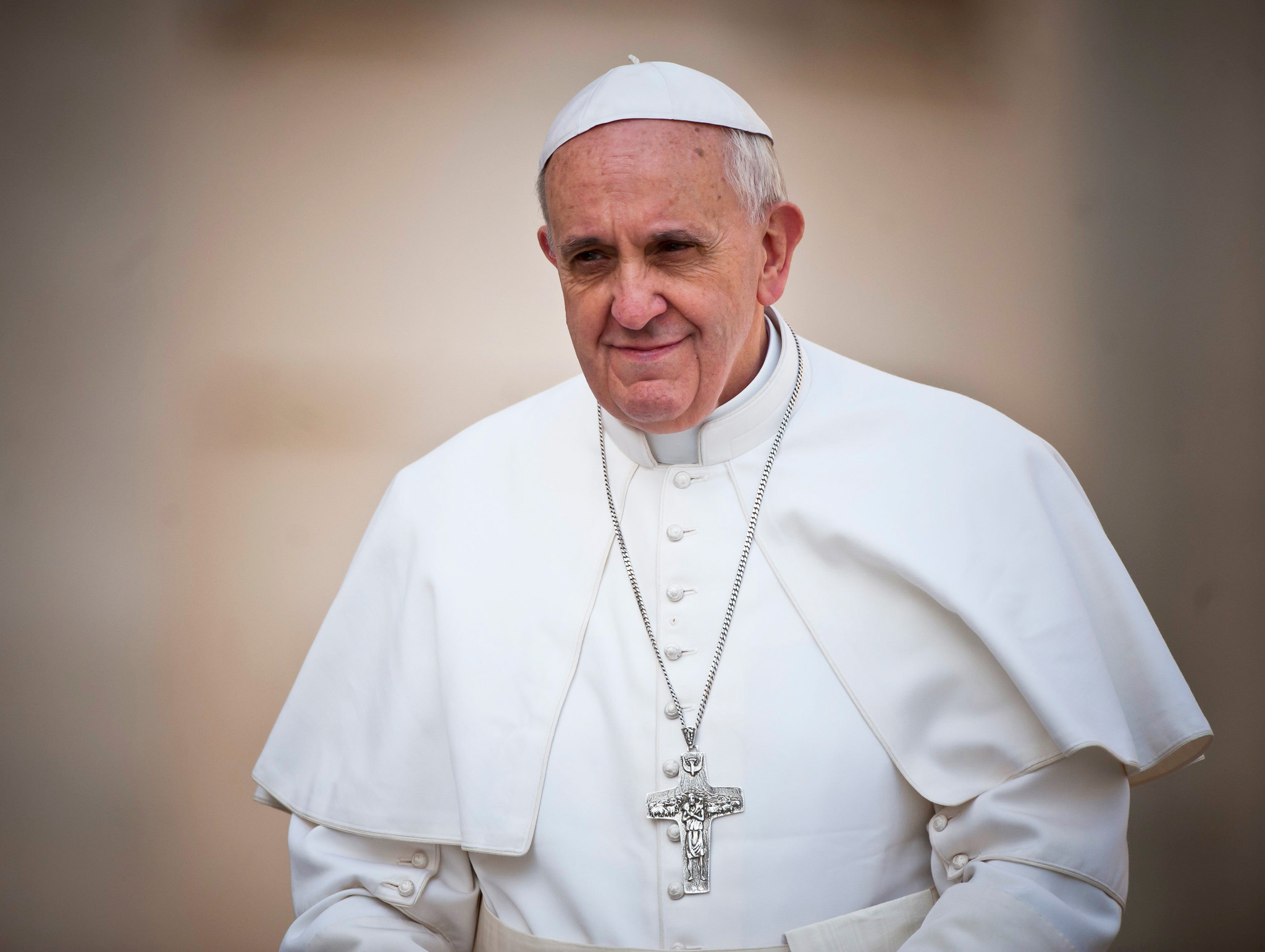 Catholic Church England and Wales
Is Pope Francis vegan?
Pope Francis has been a longtime advocate for climate action, including prior to last year's COP26 conference when he advised world leaders that climate change was an "unprecedented threat" and required immediate and swift action. "The political decision-makers who will meet at COP26 in Glasgow are urgently summoned to provide effective responses to the present ecological crisis, and in this way to offer concrete hope to future generations," he said during a message aired on a BBC show.
However, while Pope Francis is said to have a diet rich in vegetables, he does not eschew all animal products. In 2019, the religious leader was challenged by nonprofit Million Dollar Vegan to go vegan for Lent, which Catholics observe in early spring by giving up meat (which often excludes fish) and other "sinful" foods and practices as a symbol of piety. If the Pope accepted the challenge—which was presented to him by young activist Genesis Butler, actress Mena Suvari, Sir Paul McCartney, and more—the nonprofit would donate $1 million to a charity of his choosing.
"We're launching this bold campaign to jolt our world leaders from complacency. For too long they've failed to act on evidence of the damage caused by animal agriculture; many have subsidized that very industry, but we cannot afford for them to remain silent," Million Dollar Vegan CEO Matthew Glover, who also co-founded Veganuary, said in a statement at the time. "We're thankful Pope Francis has spoken on these issues, which is why we're asking him to try vegan for Lent, and set an example of how we can align our principles of compassion with our actions."
Ultimately, Pope Francis did not accept the offer, drawing criticism from legendary French actress Brigitte Bardot. "I am Catholic but I protest against the decisions of Pope Francis, who chose this name in homage to St. Francis of Assisi and does nothing to improve the condition of animals," Bardot tweeted at the time. "His last decision to allow Catholics to feed on animal flesh during the 40 days of Lent is aberrant. I support the association Million Dollar Vegan which revolts against this papal cruelty and respecting religious advice, invites believers to do a vegan Lent."
For the latest vegan news, read:
Wrigley Field Delights Chicago Cubs Fans With New Plant-Based Options
This Easy Vegan Protein Swap Can Offset All UK Aviation Emissions
How Burger King Austria Is Making Vegan Whoppers the Norm