Plant-based McNuggets are now hitting the menu at 1,400 locations of McDonald's across Germany. This launch is the second product to come out of the fast-food giant's three-year development deal with vegan company Beyond Meat.
The new nuggets are made with pea protein, corn, and wheat, and surrounded by a crispy tempura batter. The nationwide launch in Germany follows a successful test-run at locations in Stuttgart (Germany's sixth largest city) last August.
The country is the first to offer the plant-based McNuggets, which could expand to other markets should the item garner customer interest and demand like the McPlant, the first plant-based item developed under the three-year partnership.
The McPlant grows roots in Europe
In addition to the McNuggets, McDonald's Germany will also launch the McPlant burger—which features a specially developed Beyond Meat patty served together with items that vary by location.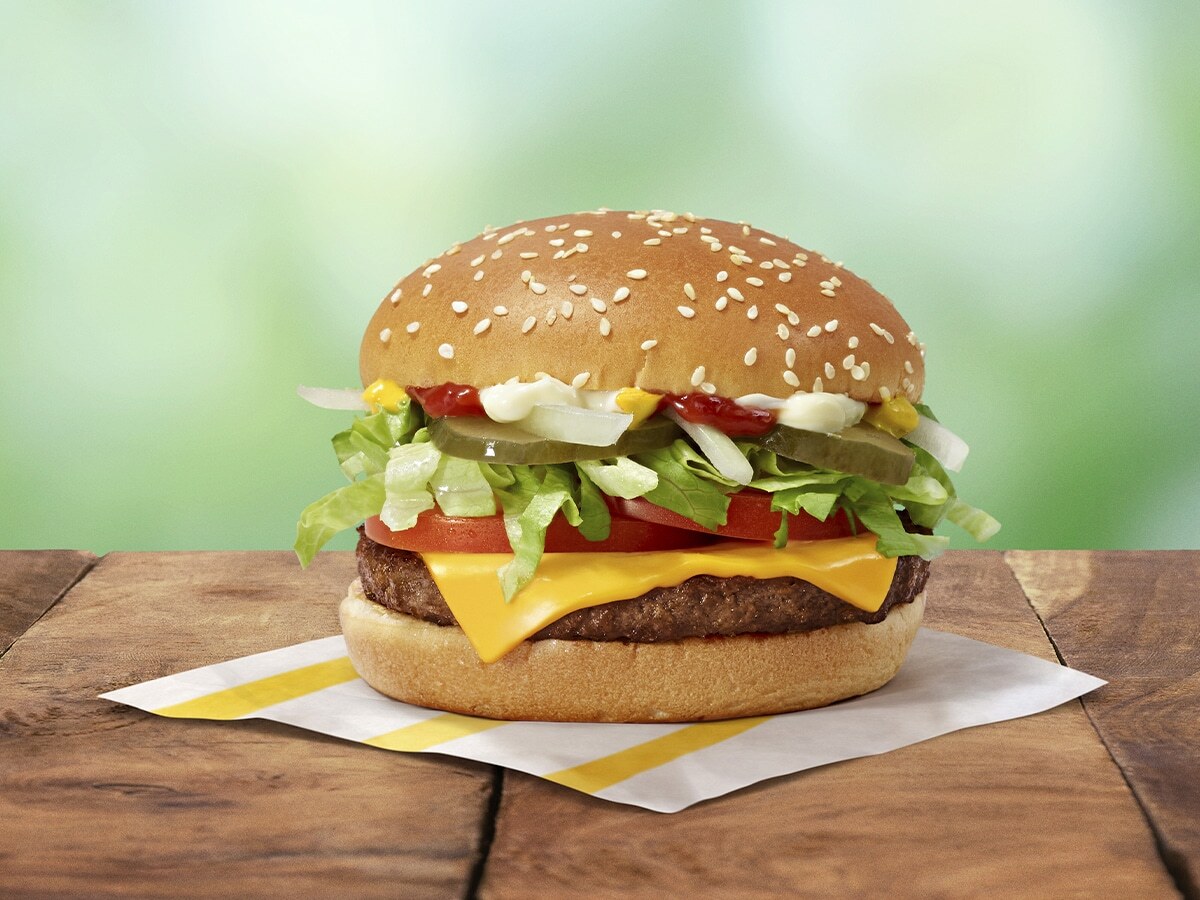 McDonald's
The McPlant first made its debut in 2021 in several European countries, including Denmark, Austria, and Sweden. Later that year, McDonald's tested the McPlant in its domestic market, initially at eight US locations.
The Chicago-based fast-food chain expanded the test to 600 locations in February 2022 but has since ended the test without announcing further plans for the plant-based burger—which was served with dairy cheese and egg-based mayonnaise.
Over in the Netherlands, the McPlant gained permanent placement on the McDonald's menu in October 2022 after a short test run in 2021.
"We are pleased with the permanent place of the McPlant on the menu," Stijn Mentrop, McDonald's Netherlands Marketing Director, said in a statement at the time. "During the temporary introduction last year, we received many positive comments from our guests about the taste of the McPlant."
In the United Kingdom and Ireland, McDonald's has been serving a vegan McPlant burger—with dairy-free cheese and all—since October 2022.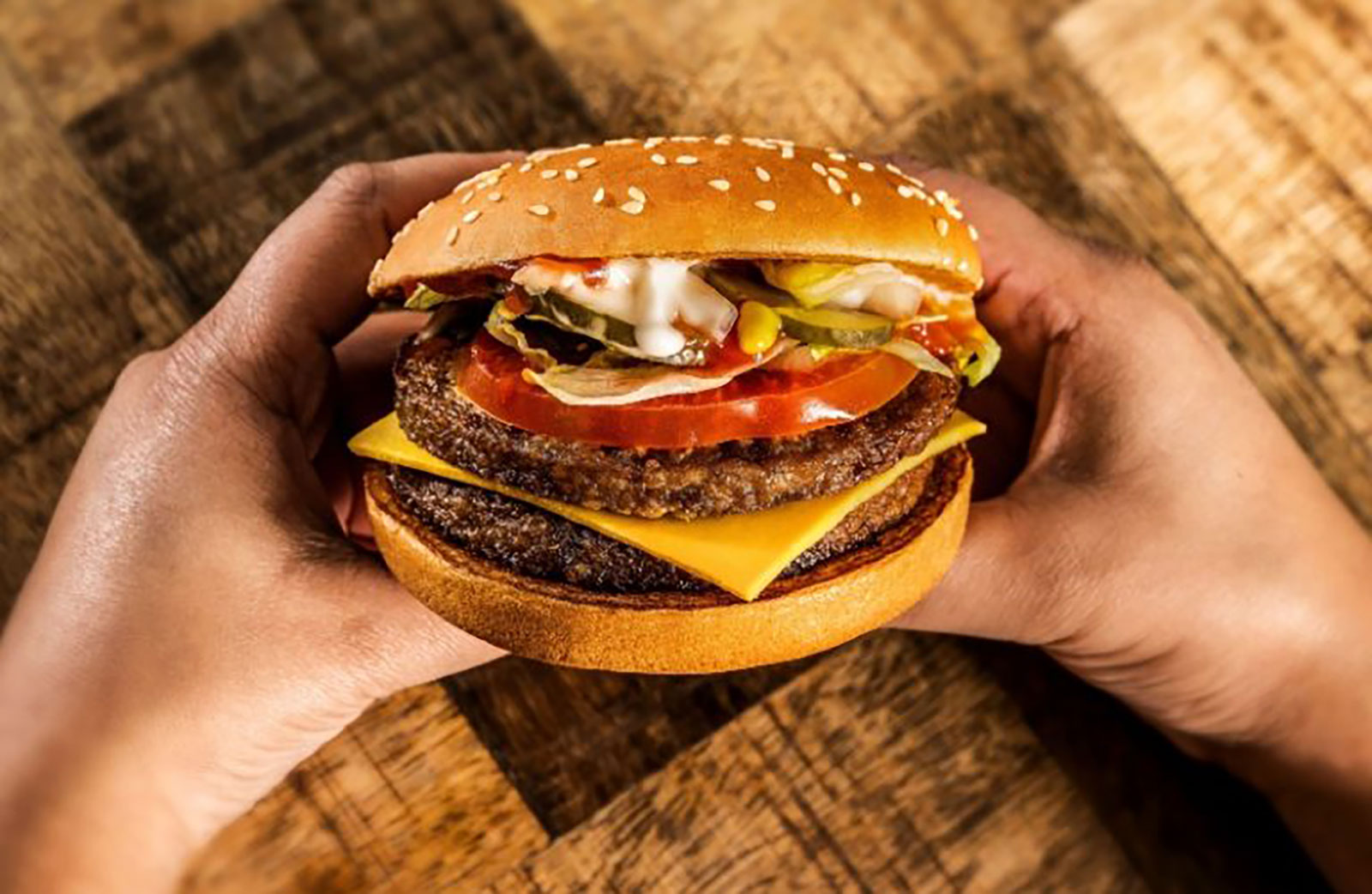 McDonald's UK
For Veganuary this year, McDonald's upped the ante with a double McPlant which featured two Beyond Meat patties with ketchup, mustard, vegan special sauce, onions, pickles, lettuce, tomato, and dairy-free cheese on a sesame-seed bun.
In the UK, McDonald's hopes that the plant-based burger will help it to become a category leader in the plant-based. However, Burger King might beat McDonald's to the plant-based punch.
Burger King's plant-based options reign supreme
Burger King has been exploring plant-based options since 2019 when it first launched the Impossible Whopper in the US. Burger King has gone on to test many plant-based concepts since, including fully vegan pop-ups around the globe.
As a result, the chain's locations in the United Kingdom have since seen an explosion of vegan options such as plant-based Whoppers, meatless chicken sandwiches, and more. For Veganuary last year, Burger King became the first fast-food chain in the UK to add vegan chicken nuggets to its menu—which it "dirtied up" for World Vegan Day by offering them topped with smoky barbecue sauce and topped with crispy onions.
All of these options in the UK—where Burger King aims to serve a 50 percent meat-free menu by 2030—are made together with its European plant-based supplier, The Vegetarian Butcher.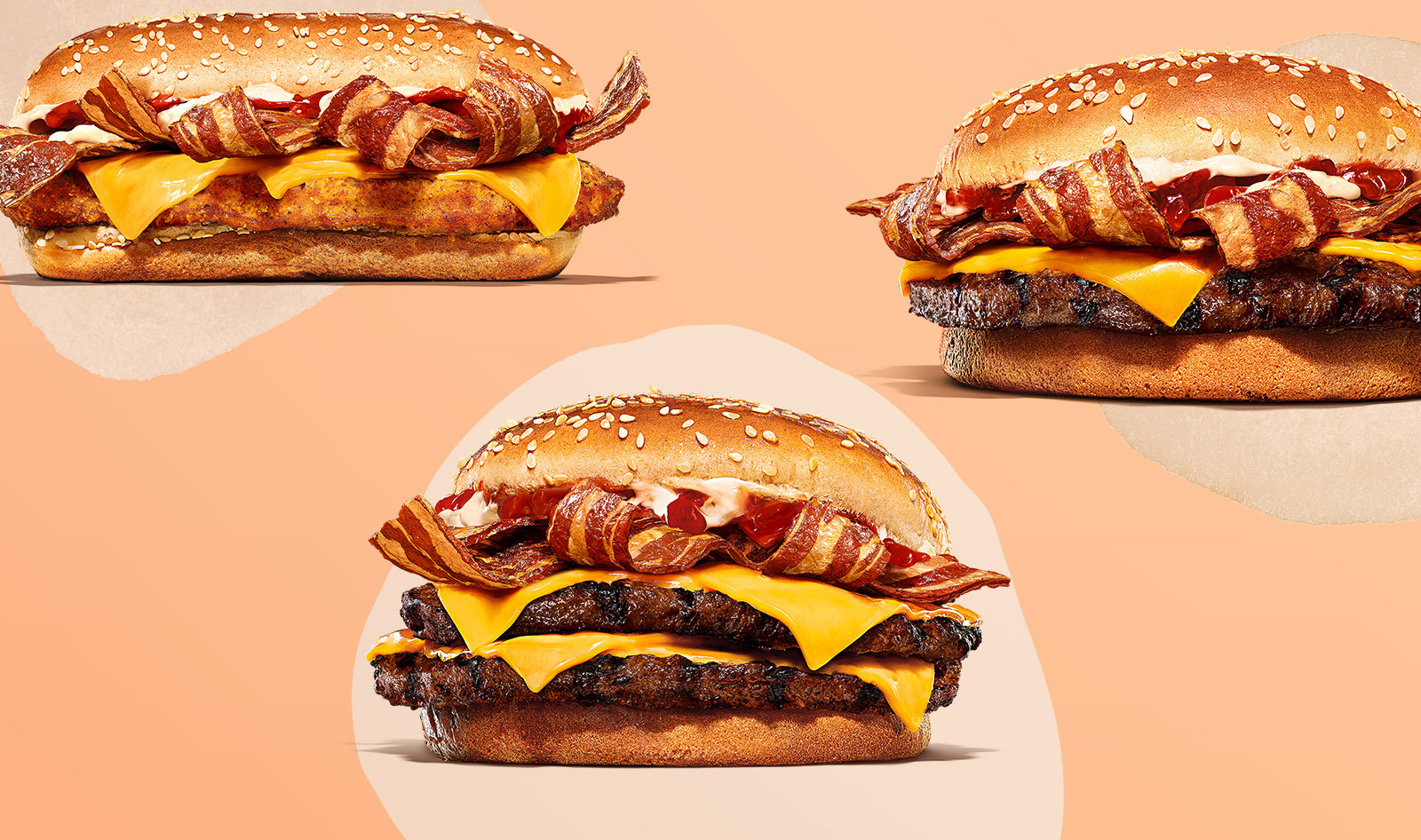 Burger King
For Veganuary 2023 and beyond, Burger King took its plant-based exploration a step further with new partners. Its new plant-based bacon cheeseburgers feature vegan bacon made by Parisian company La Vie and vegan cheese by Greek brand Violife.
While the plant-based McNuggets are just making their way to McDonald's Germany, Burger King added a similar item—plant-based chicken nuggets made by The Vegetarian Butcher—to its locations across Germany back in 2020.
"Burger King is the first to offer its guests the chance to try meat-free chicken," Klaus Schmäing, Director of Marketing for Burger King Germany, said in a statement at the time. "Of course, nobody has to [forgo] the taste experience of the original: 'Without meat' in this case means 'with maximum taste.'"
And Burger King has made much more plant-based progress in its domestic market than McDonald's. In 2021, Burger King test-launched plant-based Impossible Nuggets at select locations in Iowa, Massachusetts, and Florida.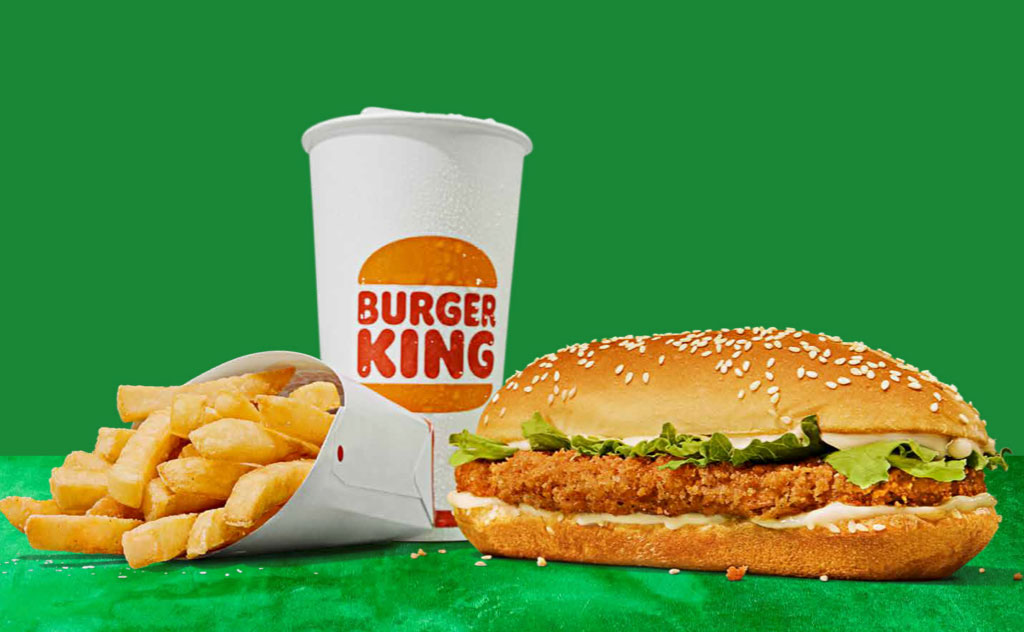 Burger King
Last year, Burger King also tested its first-ever meatless chicken sandwich. The Original Chick'n Sandwich—made together with Impossible Foods—was available for a limited time at Burger King locations in Cincinnati, OH for a limited time.
For the latest vegan news, read: