After working for meat giant Tyson Foods for three decades, executives Doug Ramsey and Bernie Adcock just joined the team at vegan brand Beyond Meat. At Tyson, Ramsey oversaw the company's poultry and McDonald's businesses and joins Beyond Meat as the Chief Operating Officer. Adcock has 31 years of experience in the operations and supply chain management at Tyson and joins Beyond Meat as the Chief Supply Chain Officer, a new role that reports to Ramsey.
"Beyond Meat is the gold standard in the plant-based meat industry and I am proud to join in its mission to produce delicious products that are healthier for our customers and more sustainable for our planet," Ramsey said in a statement. "I'm thrilled to be a part of a company that is constantly innovating and delivering high-quality products to some of the world's most prominent foodservice and retail customers."
Together, Ramsey and Adcock bring their decades of experience at the top of the meat industry to Beyond Meat as it drives the plant-based meat revolution forward. "I'm delighted to join Beyond Meat at a moment when the company is rapidly scaling for strategic partners, customers, and consumer demand in the United States and globally," Adcock said in a statement. "I am looking forward to supporting the company's planned growth through the expansion of supply chain capacity domestically and in high-potential markets like the European Union and China."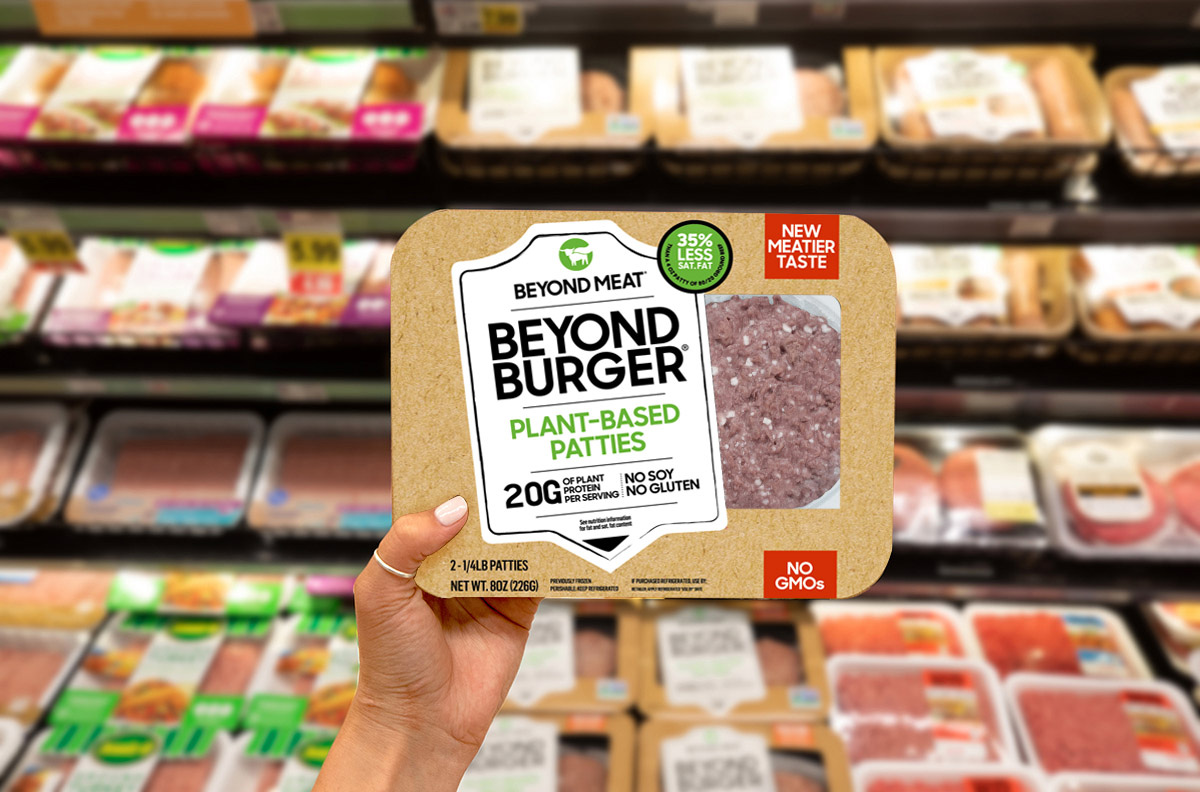 Tyson's role in the plant-based meat revolution
While Tyson is known as the largest animal meat company in the US, it has also diversified its portfolio to capitalize on the lucrative plant-based meat industry. Tyson was an early investor in Beyond Meat and sold its shares (estimated to be worth $79 million) in 2019 on the eve of the vegan brand's IPO to focus on its own plant-based offerings.
Those products include the Raised & Rooted brand which Tyson initially launched in 2019. The brand featured "blended" products aimed at flexitarians which contained both plant-based and animal-derived proteins. After that approach did not fare well, Tyson removed animal products from Raised & Rooted and relaunched it as a fully plant-based brand in 2020, removing eggs from its meatless nuggets and discontinuing The Blend burger patties (which were made mostly with beef and pea protein isolate). In May, Tyson relaunched a fully vegan burger patty under the Raised & Rooted brand, along with plant-based sausages and grounds.
In January, Tyson-owned Jimmy Dean announced the launch of "plant-based" sausage patties. The problem? They're made with animal-derived egg whites.
While Tyson is still finding its footing in the plant-based meat revolution, Beyond Meat is forging on—this time with key hires who have three decades of experience at the meat brand.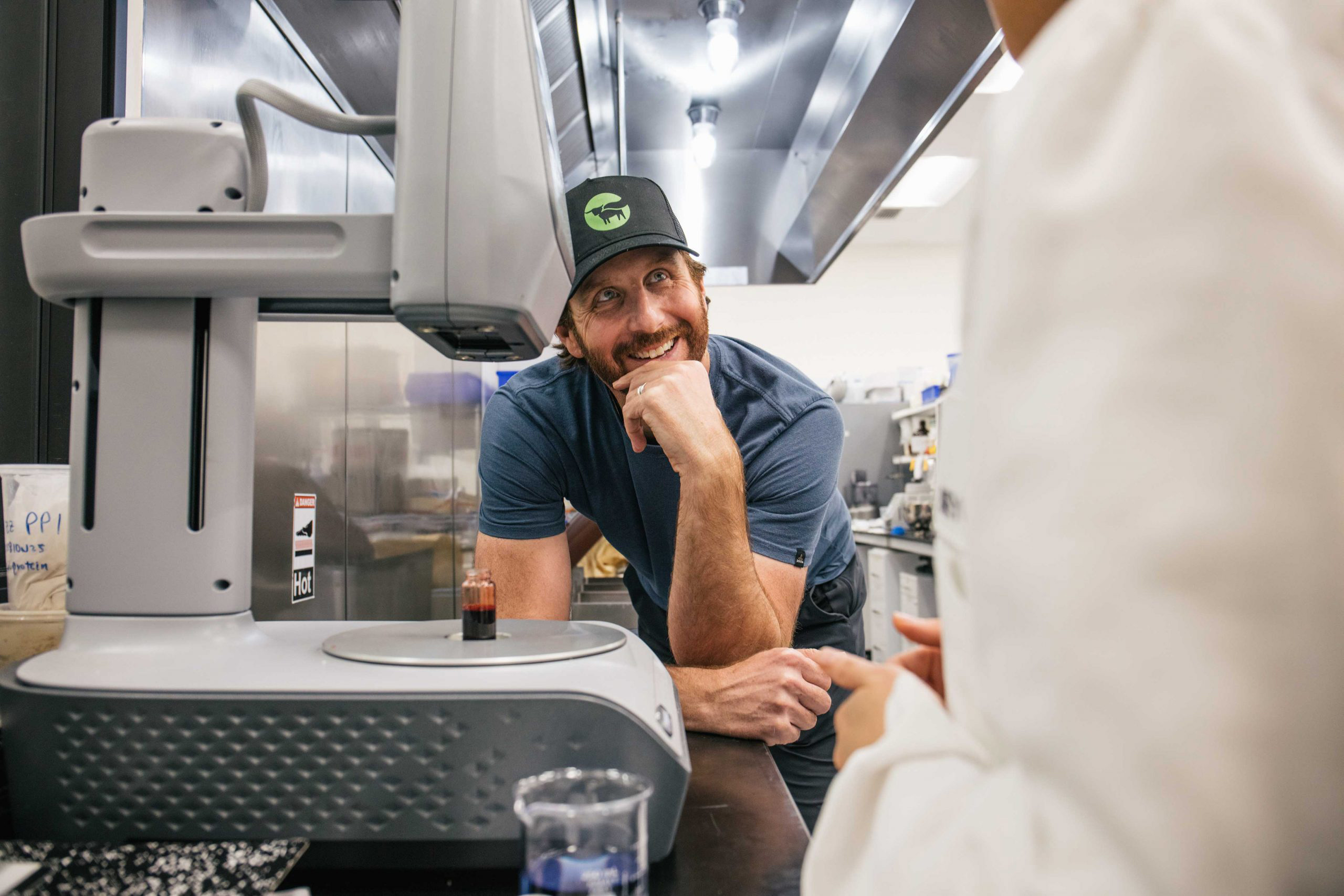 Beyond Meat grows its vegan meat business
CEO Ethan Brown launched Beyond Meat in 2009 with the mission of replacing animal meat (which he frequently refers to as outdated technology) with plant-based alternatives that are better for people, animals, and the environment. Since the debut of its groundbreaking Beyond Burger at a single Colorado Whole Foods Market in 2016, the company has grown its businesses substantially. As of September 2021, Beyond Meat's vegan products are available at approximately 128,000 retail and foodservice outlets in more than 85 countries worldwide. In addition to expanding its plant-based meat products—which now include alternatives to beef, pork, and chicken—in the retail sector worldwide, Beyond Meat is also working with Yum! Brands to bring plant-based alternatives to its holdings, including Pizza Hut, KFC, and Taco Bell.
With Ramsey and Adcock on board, Beyond Meat is poised to move the vegan meat revolution forward with added vigor. One particular partnership that will benefit from Beyond Meat's new C-suite additions is its three-year development deal with McDonald's. Currently, Beyond Meat is working to develop the fast-food giant's McPlant platform which will result in a variety of market-specific plant-based product launches, the first of which is the McPlant burger (which debuted in several countries, including the United States, earlier this year). Having served as the President of the Global McDonald's Business at Tyson—where he oversaw sales, operations, and marketing for one of Tyson's key customers—Ramsey's expertise will be a major asset for Beyond Meat moving forward.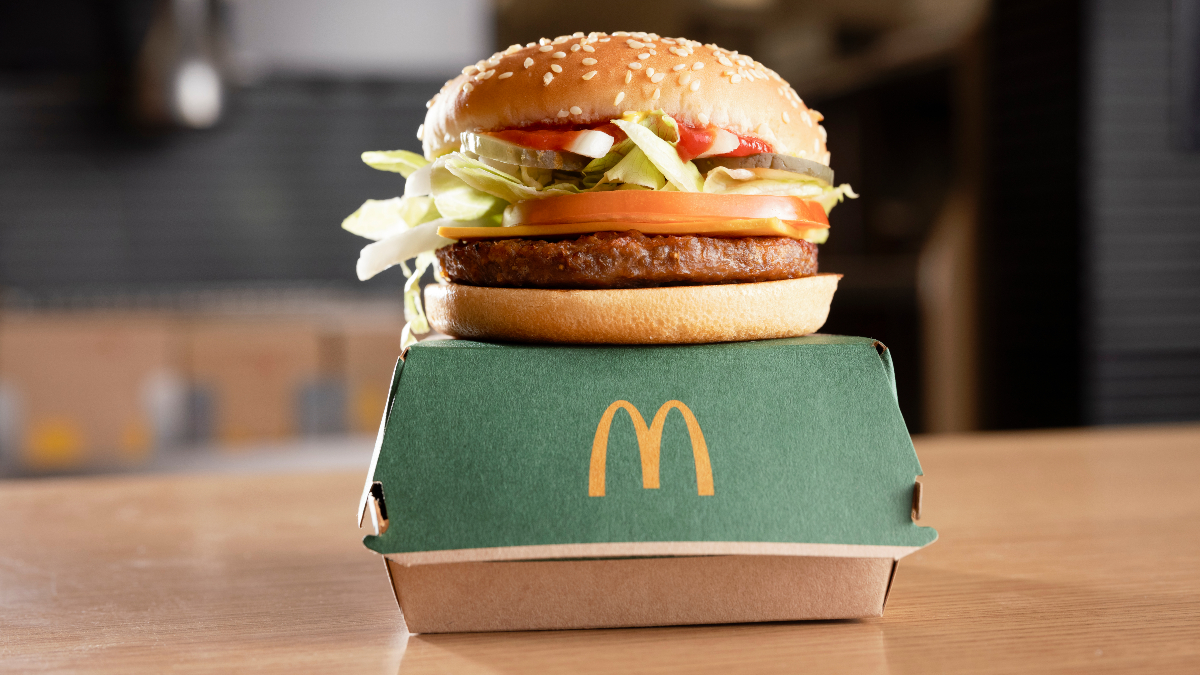 "After a long and careful search, I could not be more thrilled to announce the arrival of Doug Ramsey and Bernie Adcock at Beyond Meat. Doug and Bernie bring a proven track record of impressive operational excellence in the protein industry that our global partners, customers, and consumers expect and deserve," Brown said in a statement. "As we've made clear, we are investing today in tomorrow's growth, whether by adding to our best-in-class management team or by building out operations around the world, to advance our vision of being the global protein company of the future."
For more about Beyond Meat and Tyson, read: Beyond Meat Poised to Be More Profitable Than TysonMeat Giant Tyson Just Launched Its First Plant-Based BurgerTyson CEO: "If We Can Grow Meat Without the Animal, Why Wouldn't We?"