Legendary chef Dominique Crenn holds the claim to being the first woman in the United States to ever be awarded three Michelin stars and now she's looking to another first. This week, Crenn partnered with UPSIDE Foods (formerly known as Memphis Meats) with the aim of becoming the first chef in the country to offer its lab-grown meat (also known as "cultivated meat" and "cell-based meat") on her menu. In addition to other kinds of meat, UPSIDE Foods creates cultivated chicken using a small amount of animal cells that are grown into real meat outside of the animal in a bioreactor. Under the partnership, Crenn will provide culinary counsel and recipe development for UPSIDE and, following regulatory review, the chef will also serve UPSIDE's cultivated chicken at her restaurant Atelier Crenn, where she has not served meat since 2018.
"When I tasted UPSIDE Chicken for the first time, I thought, this is it. This is the future of food. The look, smell, and sear—UPSIDE Chicken is just delicious," Crenn said. "People are finally waking up to the downsides of conventional meat production, which led me to remove meat from my menus several years ago."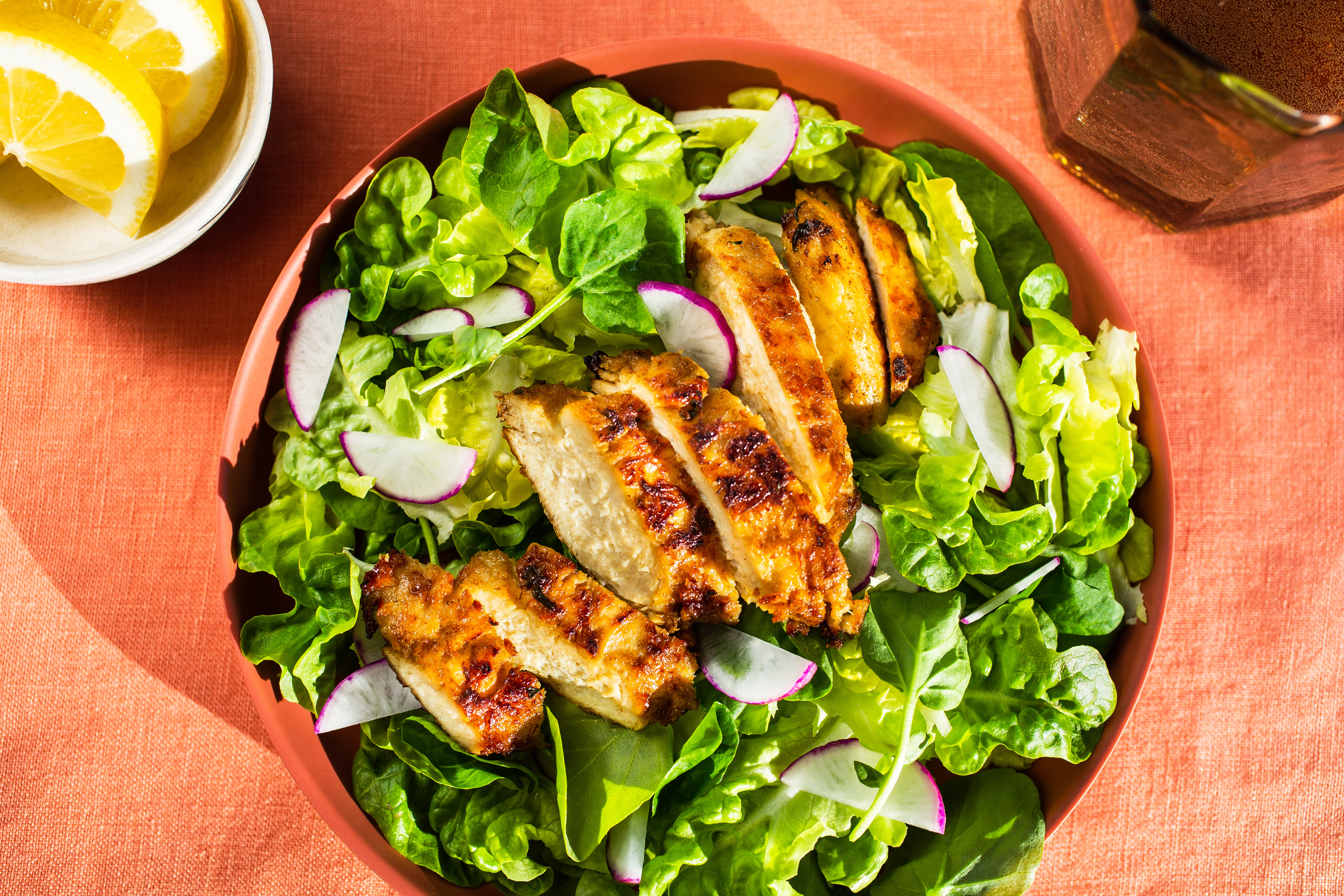 In 2019, Crenn officially announced that all three of her restaurants would stop serving meat, with the exception of seafood, as a statement against the negative impact of animal agriculture on climate change and to set a precedent for other chefs. Once UPSIDE gains government regulatory approval, Crenn will put meat back onto the menu at Atelier Crenn. However, this meat will be different as it is made without the need to slaughter animals or harm the environment.
"Chefs need to lead the way in making more conscious product choices," Crenn said. "I am excited to be collaborating with UPSIDE Foods and am looking forward to bringing meat back to Atelier Crenn that is delicious and better for the world."
The upside of lab-grown chicken
Founded by cardiologist Uma Valeti, UPSIDE is looking to disrupt traditional agriculture in a big way and partnering with Crenn, a changemaker in her own right, was a natural step forward. "I have long-admired Dominique's passion for sustainability. She is relentless in her pursuit, without ever compromising on flavor or creativity, and we are honored to have a chef of her caliber join us as we prepare to debut UPSIDE Chicken to the world," Valeti said. "She is a visionary who knows the future of food is about creating and empowering a more sustainable global food system."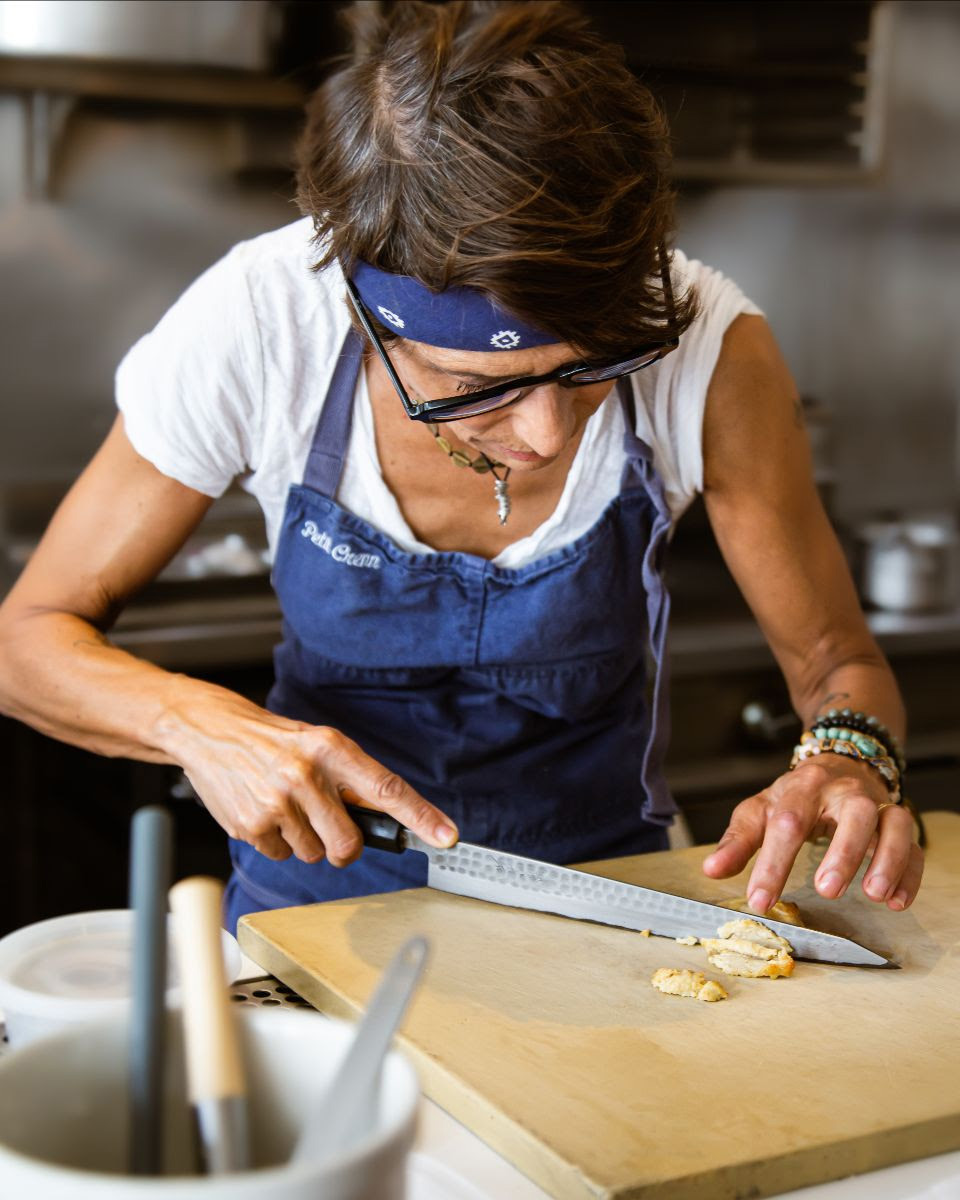 UPSIDE's partnership with Crenn represents the first time the startup has teamed up with a chef on its path toward commercialization of its cultivated chicken. Once the company gains regulatory approval, it will open a custom-built production facility to produce its cultivated meat and partner with other chefs and restaurants to get its slaughter-free meat to consumers. UPSIDE also plans to launch its cultivated meat in grocery stores after its restaurant launch.
Lab-grown chicken comes to market
Around the world, cellular agriculture startups are working to recreate real meat outside of the animal, sparing countless animal lives and saving the resources needed to raise them. From steak to lobster, startups have shown that growing animal meat from cells is not only possible but a way forward that could drastically change the way food is produced for the better. While there are many possibilities for the nascent industry, currently, Singapore is the only country in the world that has granted cultured meat regulatory approval.
Late last year, California-based startup Eat Just—known best for its JUST Egg vegan egg replacer—received regulatory approval for its cultured chicken in Singapore. The Singapore Food Agency (SFA) approved the sale of its cell-based chicken, sold under its sub brand GOOD Meat, after rigorous testing, documentation, and review.
In January, Singapore-based upscale restaurant 1880 was the first place to sell GOOD Meat cultured chicken and featured it in a four-course menu that took diners on a journey through the past, present, and future of food. Among the first customers to sample the innovative chicken were teens and pre-teens. "This chicken, it's just chicken, but it's the most amazing thing I've ever seen or ever tasted," one 12-year-old diner said. "It's definitely made me see how small things, like just changing the way we eat, can literally change our entire lives."
Eat Just's cell-based chicken is now available for delivery from 1880 through platform Foodpanda and is expanding to other restaurant menus across Singapore. In May, Eat Just announced that it raised a record $170 million to develop its GOOD Meat brand with the firm mission of eliminating the need to slaughter chickens for meat.
Guilt-free chicken
It is estimated that 50 billion chickens—the world's most abused farmed animals—are raised for meat globally every year, meaning that more than 130 million chickens are slaughtered for food each day. Most chickens are raised in squalid conditions that create breeding grounds for new zoonotic diseases. Not only do these conditions pose a danger to human health—on a scale that could match the current COVID-19 pandemic—but the existence of widespread disease among tightly cramped birds necessitates antibiotic use, leading to antibiotic resistance in humans.
Luckily, in addition to Eat Just and UPSIDE Foods, startups around the world are looking to make traditional chicken farming obsolete with cell-based technologies. The two largest barriers to entry are regulatory approval and cost. Singapore's approval of Eat Just's chicken sets the stage for other countries to follow. In Israel, SuperMeat unveiled the world's first lab-grown meat restaurant last year.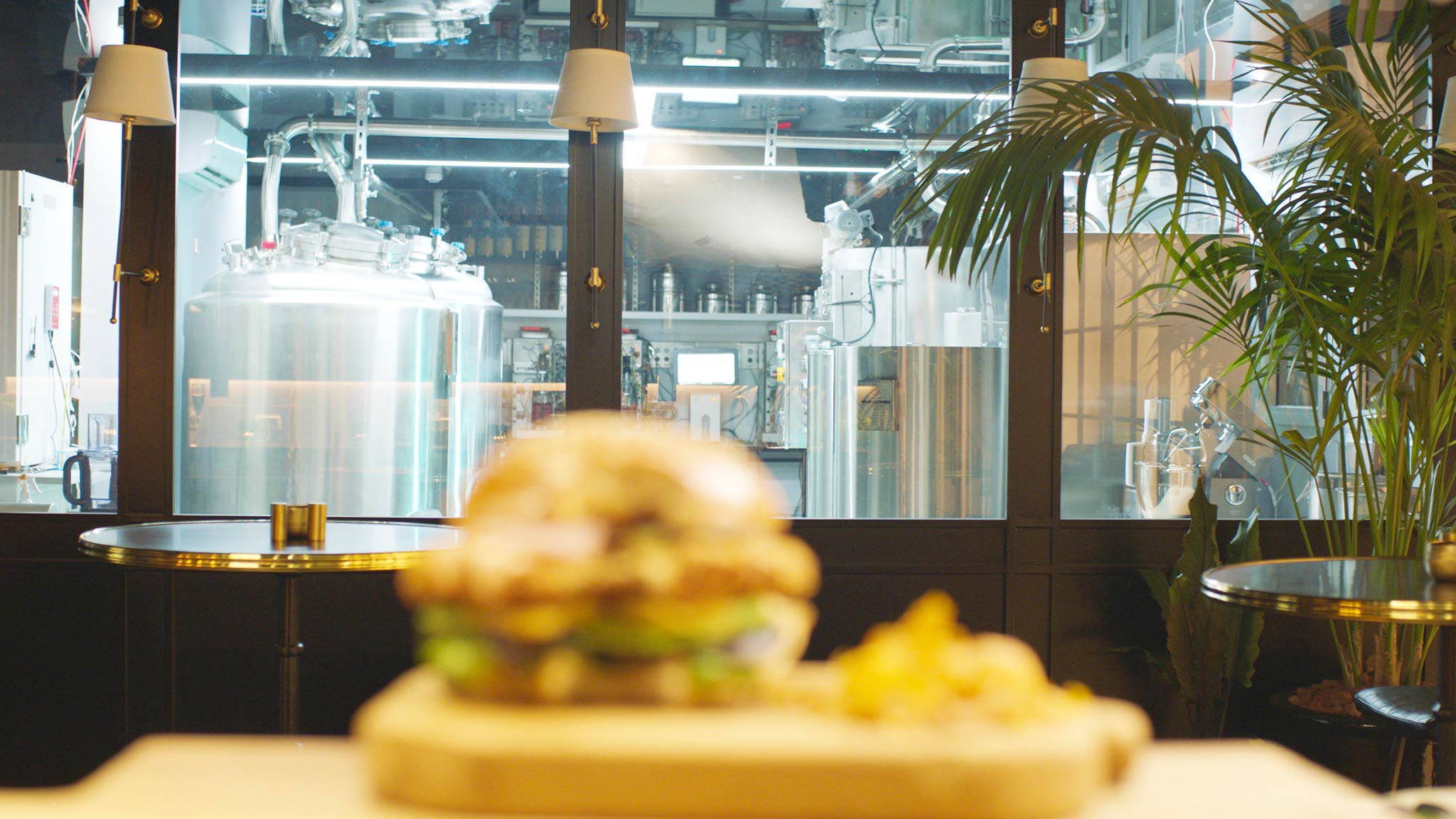 Called "The Chicken," the concept is a test kitchen set up like a restaurant that sits adjacent to its pilot production plant where visitors can see SuperMeat's production process and try the startup's cultured chicken. The startup aims to bring its cell-based chicken to market—pending regulatory approval—within a few years and ramp-up production with commercial-scale plants in five years. The goal is to reach price parity with traditionally raised chicken shortly thereafter.
While the first cultured meat prototypes cost upwards of $300,000 to produce, as the technology and industry advances, the cost will continue to drop. Another Israeli startup, Future Meat Technologies, has been able to knock down the production price of its cell-based chicken breast to $7.50 per quarter-pound serving. The startup is currently seeking regulatory approval in several territories and aims to begin marketing its products to consumers and restaurants in 2022.