It's hard to believe that Tabitha Brown hasn't been famous for decades. In just six short years, she has become a social media icon, much-loved for her warmth, uplifting attitude, kindness, and passion for veganism. Since 2017 and that viral Whole Foods TTLA sandwich video, she has also authored a plant-based cookbook, hosted a cooking show, worked with major chains like Dunkin' Donuts, launched her own range of haircare, and even had clothing, vegan food, and home collections with Target.
And now, the charismatic multi-talented entrepreneur is a doctor, too, as she just received an honorary doctorate from the Savannah College of Art and Design, a private art university with locations across Georgia.
Revealing the news on Instagram, where she has accrued more than 4 million followers, Brown indicated that receiving the degree was quite the full-circle moment. She had previously studied fashion design at Miami's International Fine Arts College in 1997 but dropped out halfway through the first semester when she realized she wanted to be an actor.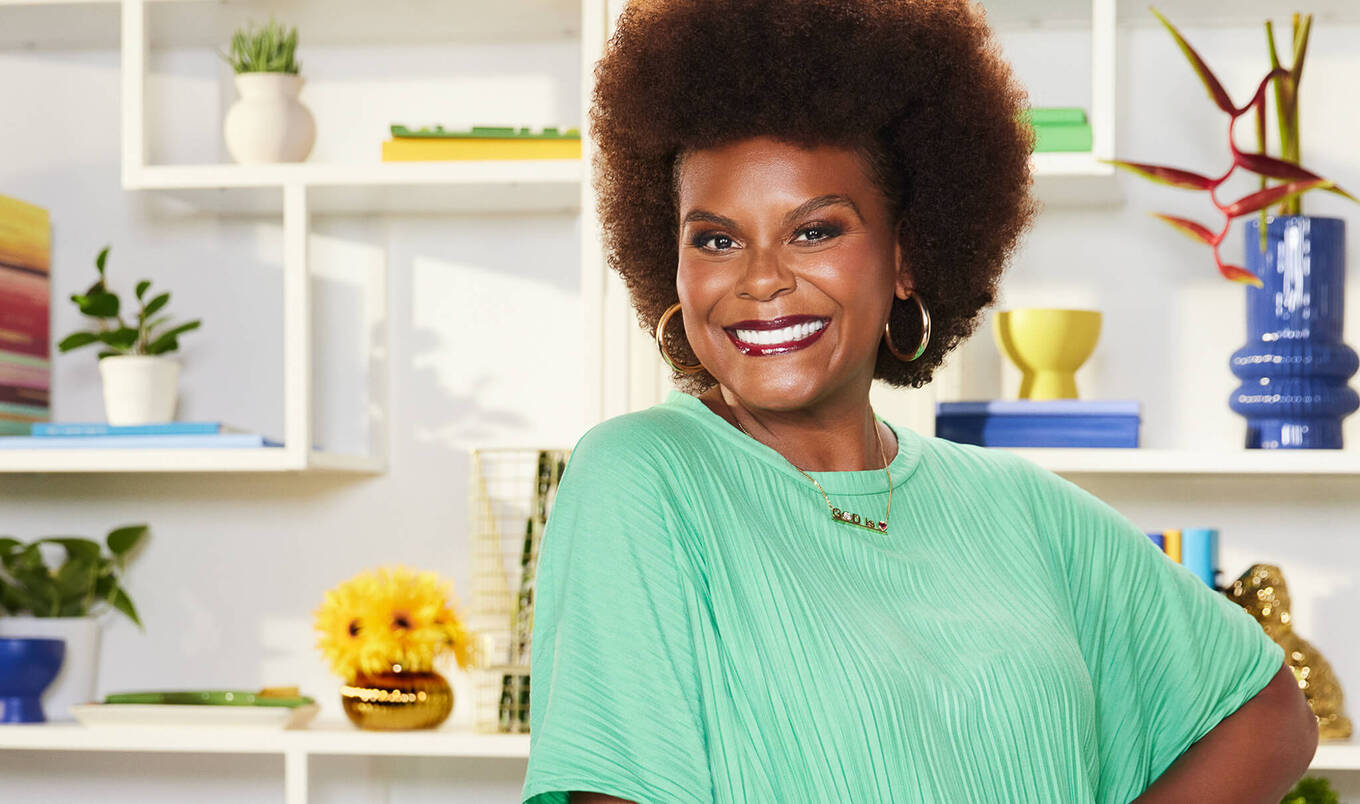 Target
"On a Wednesday night around 1am, I woke up and called my daddy and said, 'Daddy, you need to come get me, I'm wasting your money. I'm supposed to be an actress!'" she wrote. "That Saturday morning I got in my daddy's car and said, "Daddy I'm sorry I'm quitting, but I promise you, one day I'm going to be famous and when that happens I will do fashion then, but for now I gotta pursue this passion for performing!"
After dedicating the honorary doctorate to her father, Brown signed off the post: "Now excuse me while I go cry with my daddy and mind my doctorate business. Dr. Tab aka Dr. Brown aka still just Tab!"
Tabitha Brown and Target
The honorary degree comes one year after Brown's first clothing collection launched at Target. The range included swimwear, accessories, and apparel—all size-inclusive and designed in collaboration with the retailer.
"As a small-town girl, I grew up with big dreams, and now, those dreams have become a reality," she said in a statement at the time of the launch.
"To me, joy comes from freedom, and I was free to be myself during this entire design process, which is reflected in the assortment. I hope my collections bring Target guests joy, love, and optimism to their everyday lives," Brown said.
Right now, you can still find a number of products by Brown—who went plant-based for her health shortly before she shot to fame in 2017—at Target, including a range of vegan food items.
For example, there's the Vegan Lemon Garlic Aioli Spread, Vegan Cherry & Granola Trail Mix, and Vegan Black Garlic Dry Roasted Mixed Nuts. The range, which initially included 34 options (all priced for less than $8), was first launched earlier this year. "Bringing people together over food makes my heart full, and I feel blessed to continue spreading nourishment and joy to Target's guests," Brown said in a statement at the time.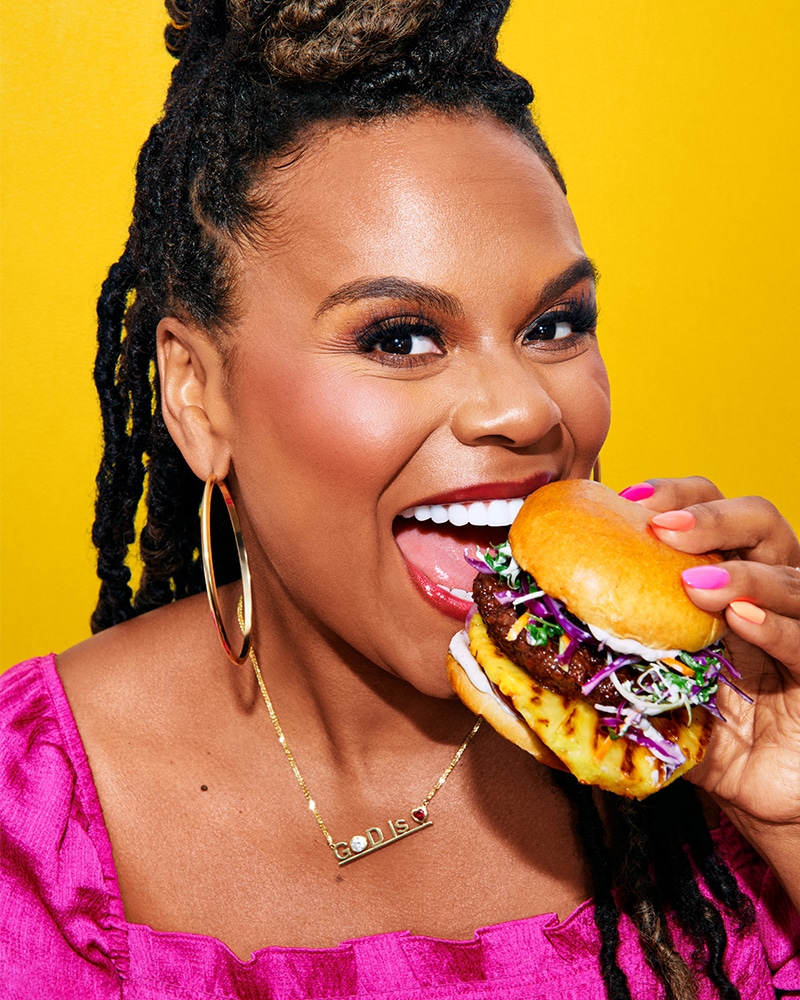 Target
Today, you can also grab vibrant pool toys, games, and furniture from Target, all designed by Brown for her latest collection, which is themed around summer fun.
"Tabitha Brown is known for being a beacon of positivity, making her the perfect partner to help Target continue providing inspirational, inclusive, and affordable style for all," the retailer's chief merchandising officer Jill Sando said in a statement. "We've had the pleasure of working with Tabitha for a number of years and are thrilled to take our relationship to the next level by partnering with her to introduce new limited-time collections that we know guests will love."
For the latest vegan news, read: