Sir Paul McCartney is asking Starbucks to drop its vegan milk surcharge in the United States. The legendary Beatles bassist penned a letter to outgoing Starbucks CEO Kevin Johnson to urge him to make the change before he retires on April 4.
"It recently came to my attention that Starbucks in the USA has an extra charge for plant-based milks as opposed to cow's milk," McCartney wrote in the letter, first published by Billboard. "I must say this surprised me as I understand that in other countries like [the] UK and India, there is the same charge for both types of milk and I would like to politely request that you consider this policy also in Starbucks USA."
The letter was created in support of a campaign to end the vegan milk surcharge at Starbucks organized by People for the Ethical Treatment of Animals (PETA) and McCartney wrote it ahead of his upcoming tour stop in Seattle—where Starbucks was born.
"My friends at PETA are campaigning for this to happen and I have agreed to support them with the quote: 'Sir Paul is asking Starbucks to end its surcharge on plant milks,'" McCartney stated in the letter, adding "and I sincerely hope that for the future of the planet and animal welfare you are able to implement this policy."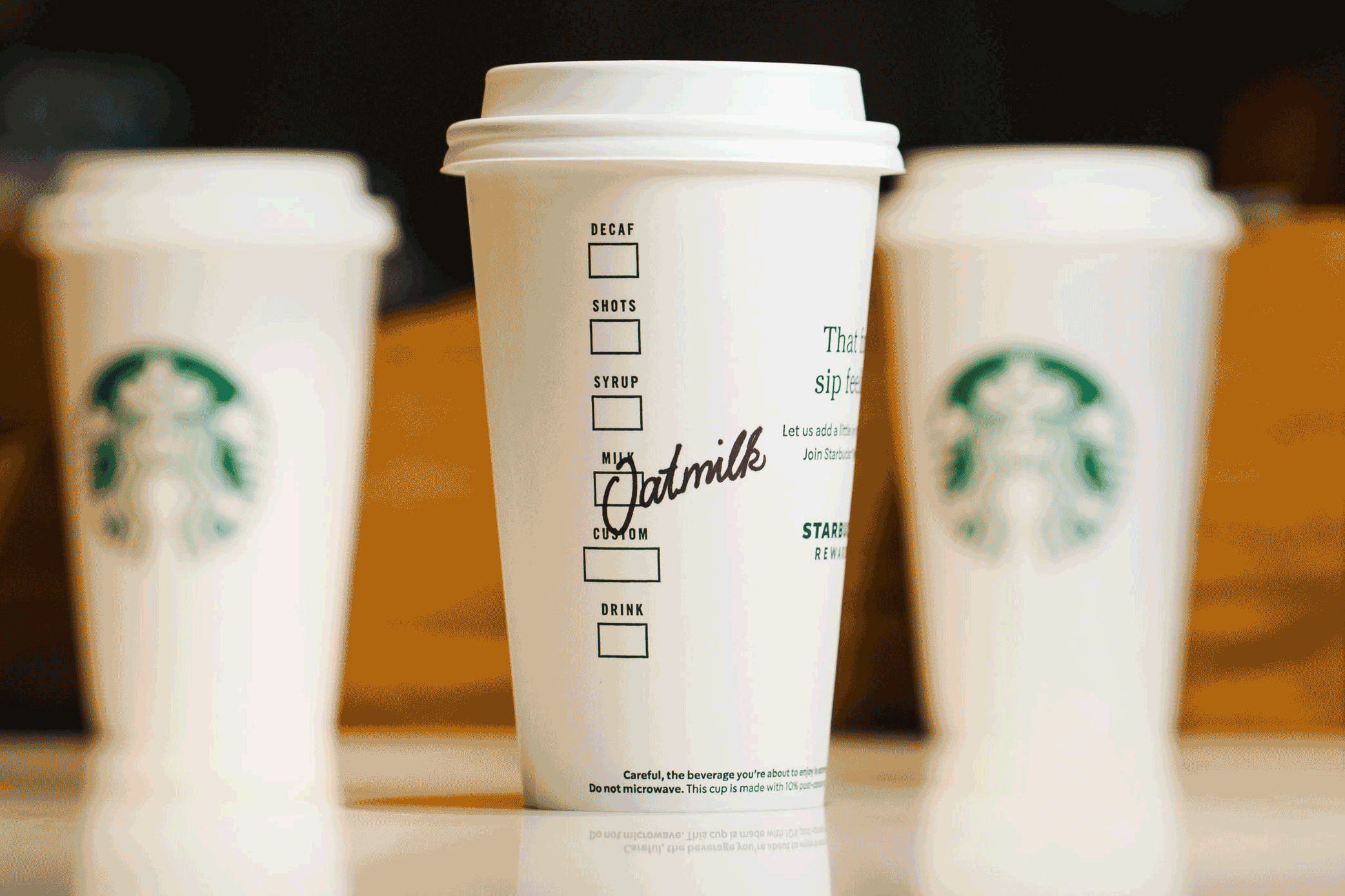 Starbucks
Vegan milk surcharge at Starbucks
For decades, activists—including celebrities such as Clueless star Alicia Silverstone—have demanded that Starbucks ditch its vegan milk surcharge which can add up to $0.80 per drink order. As McCartney pointed out, Starbucks dropped its vegan milk surcharge at its 1,020 UK locations earlier this year but has yet to extend the policy to its more than 31,000 stores worldwide.
McCartney's appeal to Johnson prior to his retirement as Starbucks CEO is also important because the executive has been vocal about the impact of dairy at the coffee chain. A 2020 audit conducted by sustainability consultant Quantis and the World Wildlife Fund found that dairy is responsible for the largest portion of the chain's carbon footprint, driving 21 percent of the 15.6 million metric tons of greenhouse gasses emitted in 2018 Starbucks outlets worldwide.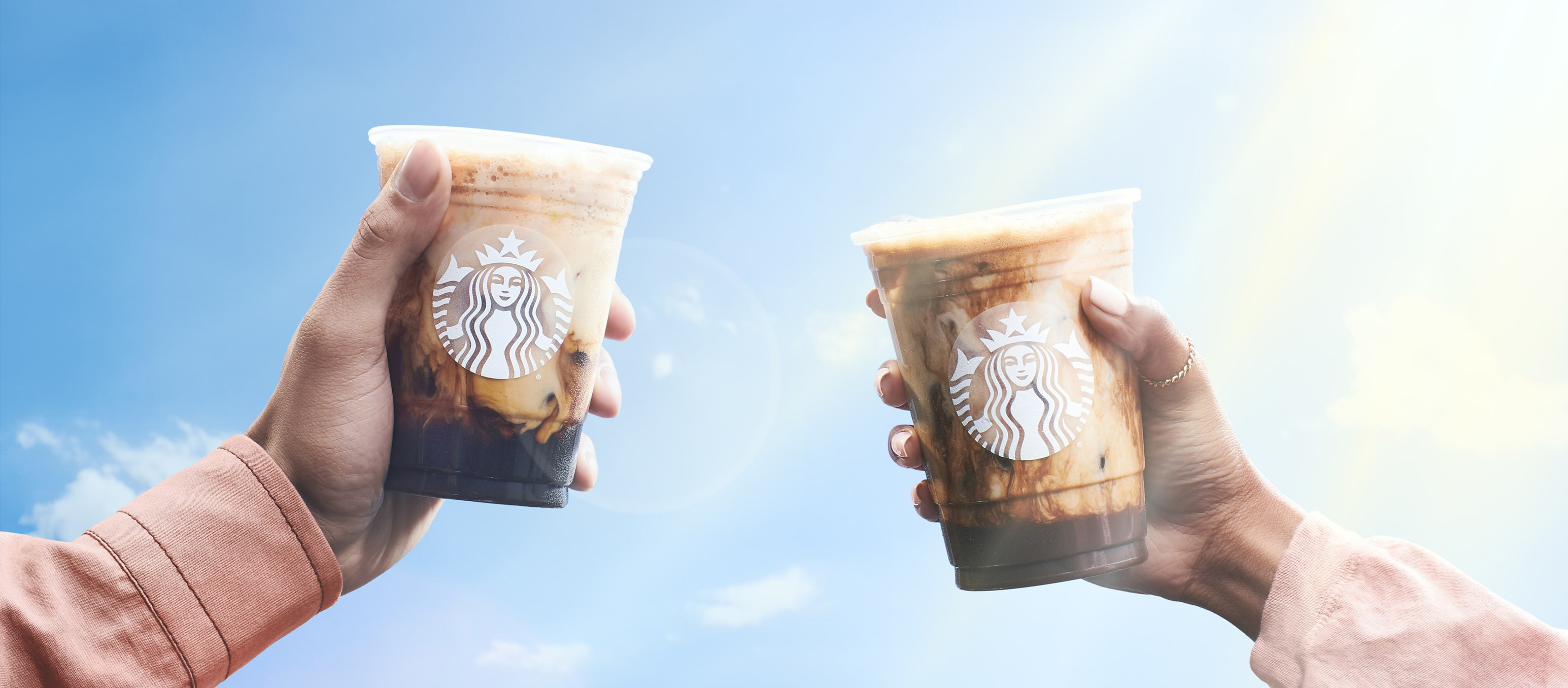 Starbucks
In response, Johnson explained that 15 to 20 percent of its North American customers already chose plant-based milks and that "alternative milks will be a big part of the solution" to helping Starbucks reach its goal of becoming a resource-positive company by 2030. While the chain has since implemented a few menu updates to help inch it toward its environmental goals, dropping its vegan milk surcharge would make a substantial impact.
During a recent Starbucks investor meeting, PETA—a Starbucks investor—took Johnson to task. "Starbucks claims to value 'challenging the status quo and … holding ourselves accountable,'" a PETA representative said during the meeting in reference to the vegan milk surcharge. "Words have to mean something."
For more about Starbucks, read:
Starbucks to Launch Oat Milk at All US Stores
Starbucks Just Added Vegan Seafood to Its Menu for the First Time
The Essential Vegan Guide to Starbucks Summer Drinks