Pamela Anderson might be best known for her role as C.J. Parker on the classic series Baywatch. But for the 55-year-old actress and vegan activist, life is about so much more.
Anderson is on a journey to share her life in an authentic way with her fans, and did so recently through a newsletter from "Arc Ady," a yet-to-be-disclosed project that is named after her 1920's era family cabin on Canada's Vancouver Island, where she was born in 1967.
The historic property is also the subject of Anderson's HGTV Canada show Pamela's Garden of Eden, which was recently renewed for a second season and will focus on her life on Vancouver Island as she continues renovations.
On the property, Anderson just planted a tea garden to help her drink less coffee. "A strong Cortado with a splash of steamed oat milk is my morning weakness," she admits. She also recently baked her first loaf of sourdough bread and hopes to learn pottery in an effort to challenge herself with new experiences.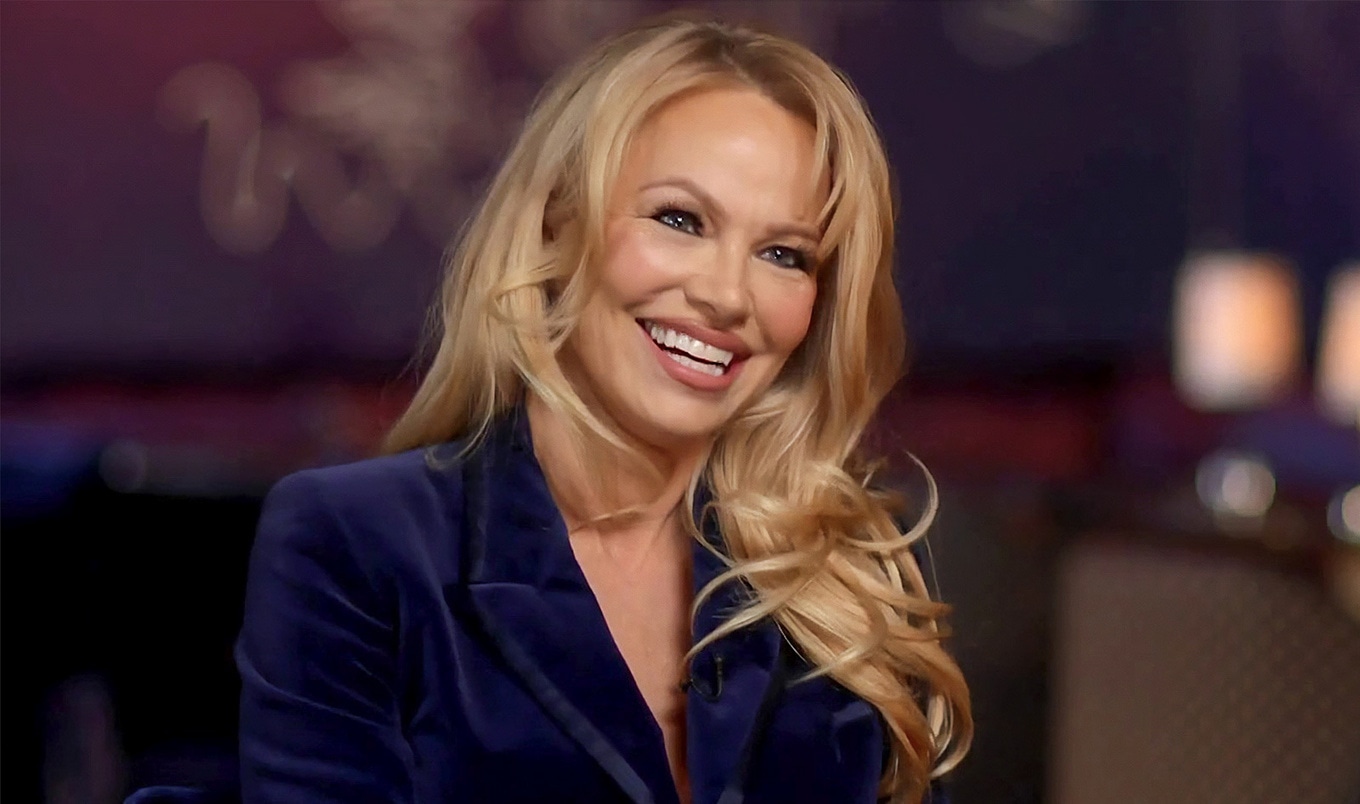 TODAY
Her favorite thing to do? Showing people how great plant-based entertaining can be with simple swaps.
"I'm also hopelessly in love with plants," Anderson shares. "Vegetables sustain me … and, I understand the challenge of getting rid of old habits and replacing that go-to board of charcuteries, with an earthy mezzo platter or crudités."
"I've been there—I love to entertain and it's my goal to serve enough dishes that people don't miss the classic meat and cheese," she adds.
The art of vegan entertaining with Pamela Anderson
When it comes to entertaining, Anderson shared a few tricks that help tie in old traditions with a vegan twist.
As a Vancouver Island native, Anderson has had to rethink some of her childhood favorites such as fish. "I'm an island girl, so seafood had been a staple in our house growing up," she writes. "We had a smoker in our backyard, where my dad candied salmon—I think I crave it … the ocean is in my blood."
The satisfying fish-free solution, Anderson shares, is cooking veggies outdoors using a cast-iron skillet on an open fire, which she says is "just as satisfying and delicious—it just takes some thought."
And Anderson adds that abstaining from animal products is much easier today than it was when she first went vegan.
"Baking without butter seemed impossible a few decades ago, but my croissants are just as good," Anderson says.
The ultimate party trick? A willingness to try something new.
"The trick to making compassionate food choices while keeping old family traditions only requires an open mind," Anderson shares. "We just have these habits, and generational ideas of what food is—our 'comfort foods' … what we cook in [a] rush is what we know, what we have been taught or have seen in our childhoods, etc.—but it doesn't have to be."
Cooking vegan with Pamela Anderson
Anderson is using the Arc Ady newsletter as an open journal to provide fans insights into her authentic life, which will also be the subject of a new Food Network show next year.
On the heels of her intimate Netflix documentary Pamela, A Love Story (and her autobiography With Love, Pamela), Anderson announced that she will be starring in a new cooking and entertaining show tentatively titled Pamela's Cooking With Love. The forthcoming series will feature Anderson as sous-chef and host as she explores the world of plant-based cooking and entertaining alongside influential guest chefs.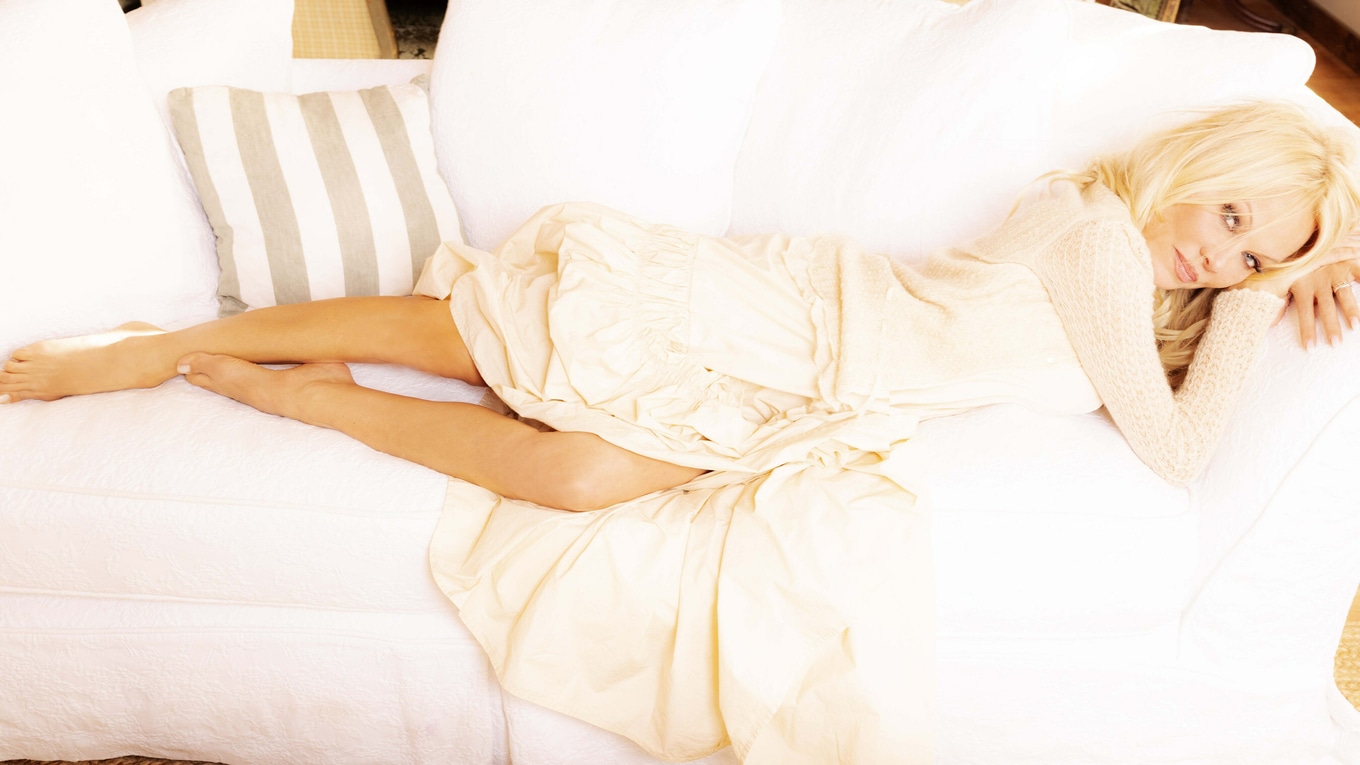 CNW Group/Corus Entertainment Inc.
"Cooking didn't always come so natural to me, but I have always loved to cook," Anderson shares in the newsletter. "I love to write recipes … I prefer not to measure and I resort to 'eye balling' mostly, and it gets the best of me, especially in baking, we must have patience—it is a virtue and the only road to success."
Slated for release in 2024, the show will feature eight, hour-long episodes created to share exciting plant-based experiences with friends, family, and viewers, including afternoon cocktail garden parties, intimate family dinners, and gatherings around the campfire.
These kinds of experiences are what Anderson cherishes most. "I'm an eternal homemaker," she writes. "Believe it or not …it's the foundation of who I am, and what makes me most happy."
Pamela Anderson's vegan activism
Anderson went vegetarian as a child after her father, a hunter, brought home a bloodied deer. Now vegan for decades, Anderson has used her Baywatch fame to advocate for animal rights, participating in a number of notable campaigns with People for the Ethical Treatment of Animals (PETA).
Outside of her work with PETA, Anderson has been a vocal advocate for putting plant-based food on prison menus; has personally sent messages about the benefits of veganism to high-profile individuals, including Canadian Prime Minister Justin Trudeau; and distributed vegan meals during emergencies.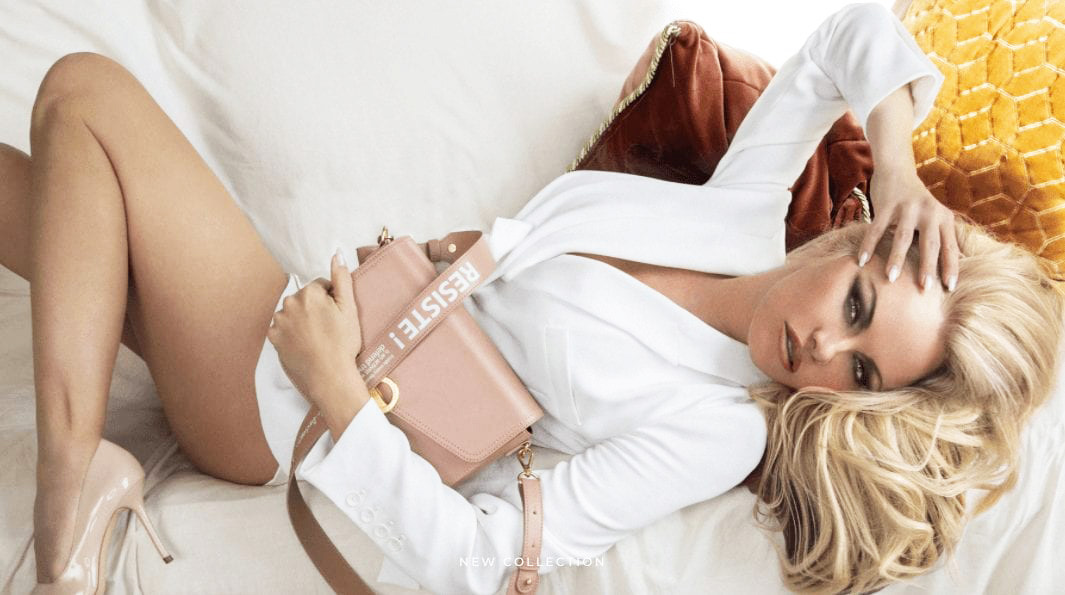 Ashoka Paris
Anderson has been involved in a number of vegan business ventures over the years, including Pammies (an animal-free take on Ugg boots); apple leather handbag lines with French company Ashoka Paris; and a vegan shoe and champagne line with French department store chain Galeries Lafayette.
Given her life's work, it is clear that Anderson is a big proponent of plant-based eating but also understands the privilege she has in accessing fresh foods.
"I don't pretend to be unpretentious … I know I'm blessed to have the ability to choose, and can grow and shop organic," Anderson writes. "But while we can, if we can … why not be conscious of how we eat, what we eat, and how we will leave our gentlest mark on Earth while making a grander impact in hearts and minds."
For the latest vegan news, read: