Actress Aubrey Plaza is at the center of Big Dairy's new "Wood Milk" campaign. The 38-year-old comedic actress is featured in a video for the campaign in which she plays the founder of a fake company that milks trees to produce a pulpy "wood milk."
Milk Processor Education Program (MilkPEP) created the campaign in response to the draft guidance issued by the United States Food and Drug Administration (FDA) that allows the usage of the term "milk" with qualifiers such as "plant-based." The point of the campaign? To send the message that only dairy milk is "real" milk.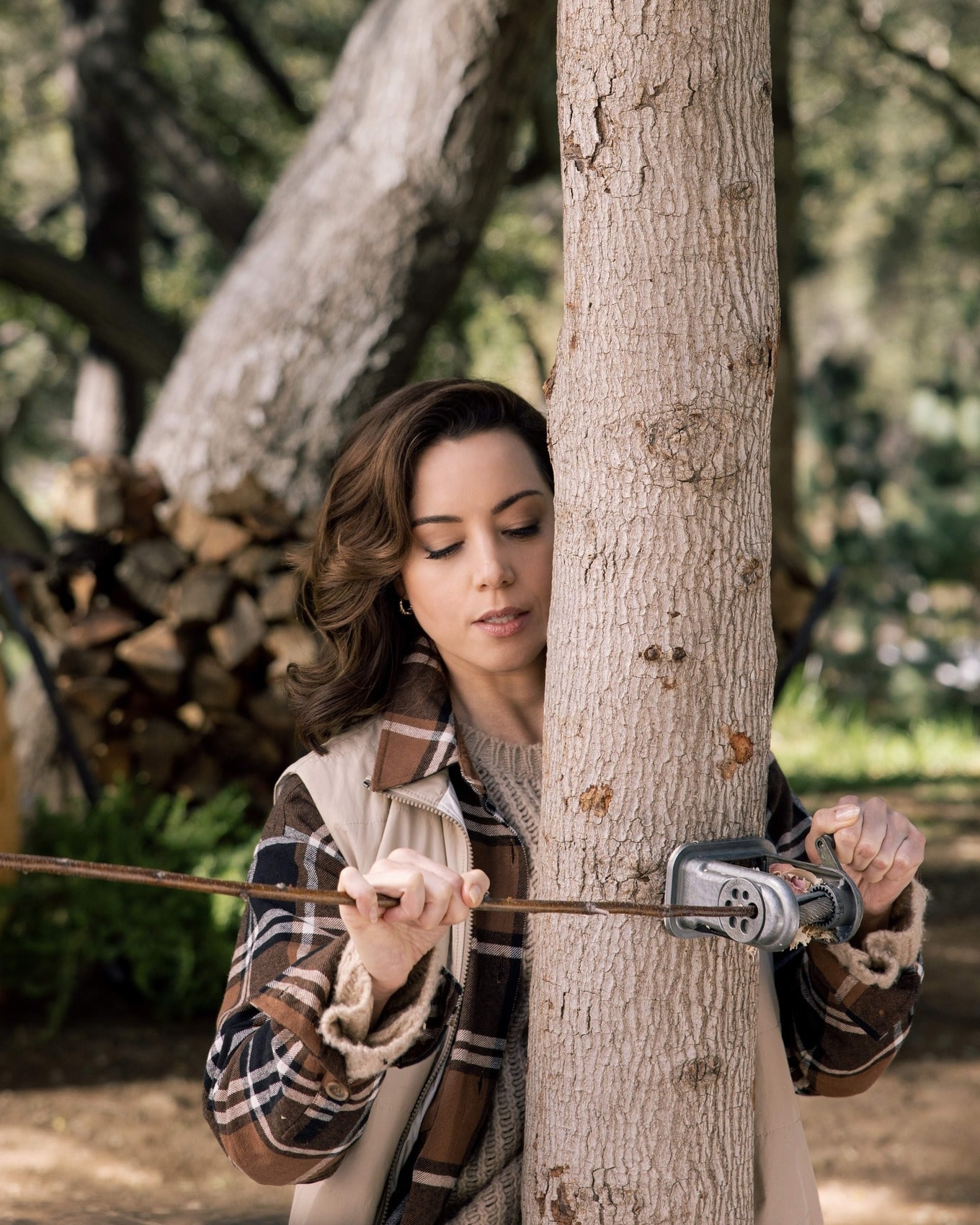 Wood Milk
In addition to Plaza's involvement, the Wood Milk campaign will also include various social media posts, physical advertisements, and a website with merchandise. The campaign is working with nonprofit One Tree Planted to plant 10,000 trees, which advances the joke and points to dairy's attempt at offsetting its carbon footprint—which is astronomically larger than plant-based alternatives.
The Wood Milk campaign comes on the heels of a new campaign by Silk in which the Danone-owned company showcases a new generation of (vegan) milk drinkers, specifically the children of the celebrities who previously donned milk mustaches in the "Got Milk?" campaign.
Can Big Dairy reclaim its mojo?
We're not ones to shy away from a little fun around the concept of milking plants, either, and have previously leaned into Cauliflower Milk and Rock Milk—for April Fool's, at least. But it seems that Big Dairy's attempts to regain its '90s Got Milk? mojo are not fooling anyone.
The New York Times recently published a story profiling Yvonne Zapata, a 24-year-old marathoner who was the face of another MilkPEP ad around a cause she cared about. In the interview, the Gen Z athlete admitted that she participated in the ad to promote gender equality in sports but prefers oat milk. "Dairy milk is good, but I feel like realistically it's unhealthy," she said.
As part of its "Gonna Need Milk" campaign, Big Dairy also attempted to tap into Gen Z through other channels including gaming platform convention TwitchCon.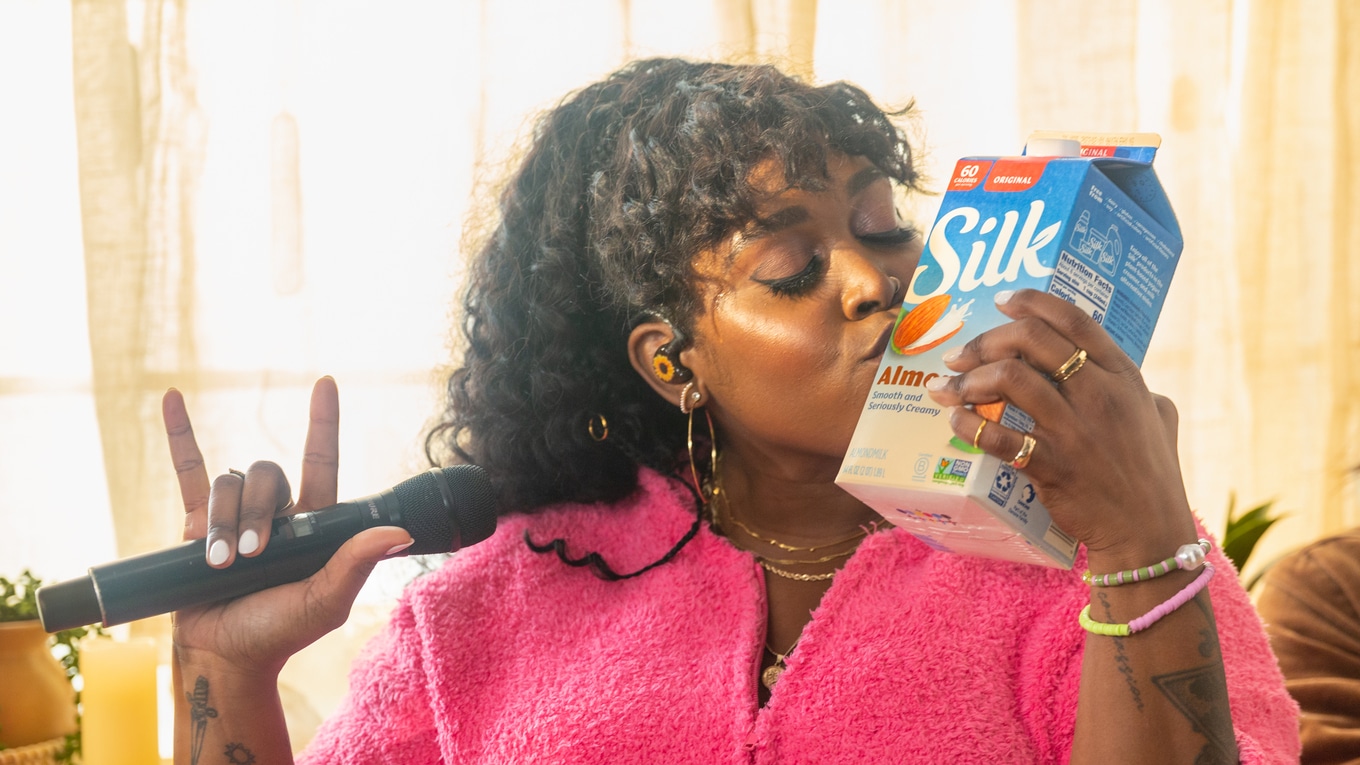 Silk
But younger generations are not buying it, figuratively and literally. Unlike its less informed predecessors, Gen Z grew up during an age when research around dairy consumption continues to show that it doesn't do a body good. As such, last year, members of the demographic purchased 20-percent less dairy milk than the national average, The New York Times reports.
Athlete Dotsie Bausch, an Olympic cyclist and founder of Switch4Good, an organization advocating for ditching dairy, sees Big Dairy's attempt to regain its mojo as futile as it is out of touch with modern consumers.
"MilkPEP is a ruthless marketing machine that has always been well funded by the federal government," Bausch tells VegNews. "But they don't seem to realize it's no longer 1993."
"We know so much more now about the havoc cow's milk wreaks on human health, the environment, food justice, and of course the horrifying reality of cows giving birth to their young, only to have them ripped away so that humans can guzzle away," she says. "Plus, we have so many healthier plant-based milk options in 2023."
Since sharing the "Wood Milk" campaign, Plaza's Instagram has been flooded with negative comments about her association with Big Dairy. Comments on Plaza's post have since been disabled.
"Whether it is ignorance or arrogance (or both), MilkPEP has lost the plot," Bausch says. "They should probably re-brand as MilkRIP."
Milk goes down the drain
Dairy milk is still a much larger industry than plant-based milk, and not all dairy products, particularly cheese, have lost favor with younger generations. However, liquid milk consumption has been steadily declining since 1975.
Getty
Plant-based milk is now considered a ubiquitous household item, experiencing a significant surge of 8.5 percent in retail sales to reach $2.8 billion, a new report by trade group Plant Based Food Association (PBFA) found. It boasts a household penetration rate of more than 40 percent and a repeat purchase rate of almost 76 percent.
Currently, 15 percent of all milk sold in the US is plant-based of which, almond, oat, and soy saw the most growth last year.
One place where Big Dairy has had a stronghold for decades is on school lunch menus. Due to the National School Lunch Program (NSLP), dairy milk is essentially put onto the lunch tray of 30 million kids, whether they want it or not. And the USDA provides a reimbursement of $1 billion for cow's milk to public schools across the country.
How much of it goes down the drain? The USDA reports 29 percent of the cartons of milk served in schools are thrown out unopened, sending millions of tax dollars down the drain.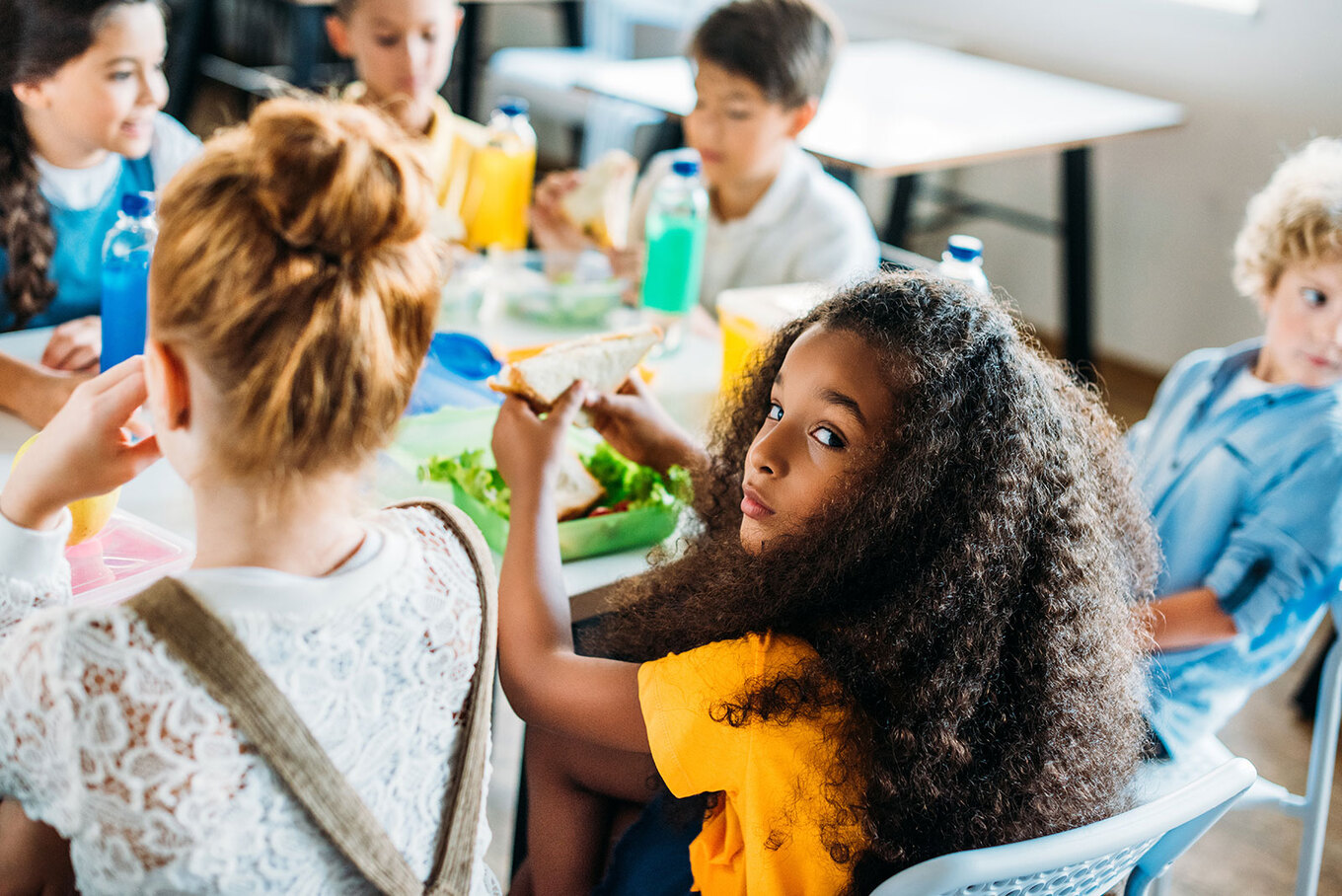 Adobe Stock
However dairy's footing in schools is in for a shakeup. That's because last month, new bipartisan legislation introduced by Representative Troy Carter (D-LA) and Nancy Mace (R-SC) could change dairy's monopoly at schools.
Called the Addressing Digestive Distress in Stomachs of Our Youth (ADD SOY) Act, the legislation seeks to offer soy milk to kids participating in the NSLP and directs the USDA to fully reimburse schools for the cost of the soy milk provided.
"The federal government is wasting $300 million of our tax dollars a year by mandating that every school kid getting nutrition assistance has a carton of cow's milk on the tray even though millions of them don't want it and get sick from it," Mace said in a statement.
"Thirty percent of kids throw the milk away, and hundreds of millions of tax dollars wasted is not simply spilled milk," Mace said. "Kids should have a healthy choice in lunchrooms."
For the latest vegan news, read: