When was the last time you saw an old cow, pig, or chicken? Unless you frequent animal sanctuaries, the answer is likely never. And that's because the animal agriculture industry slaughters these animals before they have a chance to age.
If allowed to live out their natural lives, cows can live up to 49 years, pigs up to 23 years, and chickens up to 13 years. Most farmed animals only live a few months, weeks, or days while others, such as male chicks born in the egg industry, are lucky to witness just one day of life.
But what if people could see what elderly farmed animals looked like? Would they be inspired to create a world in which they could live to see old age? That's the idea behind a new campaign launched by The Not Company (NotCo), a Chilean food-technology company.
While NotCo typically uses AI as a tool to create plant-based food, the company turned its attention to generating photos of old farmed animals to illuminate their absence in the public eye.

The Not Company
"At NotCo, we believe AI is the key to unlocking a bright new future of food because it has the ability to eliminate our reliance on animal-based food production," Matias Muchnick, NotCo co-founder and CEO, said in a statement.
"We asked ourselves a simple question, 'When was the last time we saw an old cow—have we actually ever seen one?' The answer was no, so we turned to a different type of AI to give us an accurate look," Muchnick said. "We were astonished with what we saw and think people will be, too."
NotCo's multi-channel campaign will expose consumers to the AI-generated images through social media, billboards, and print ads in select cities in the United States through the end of Earth Month.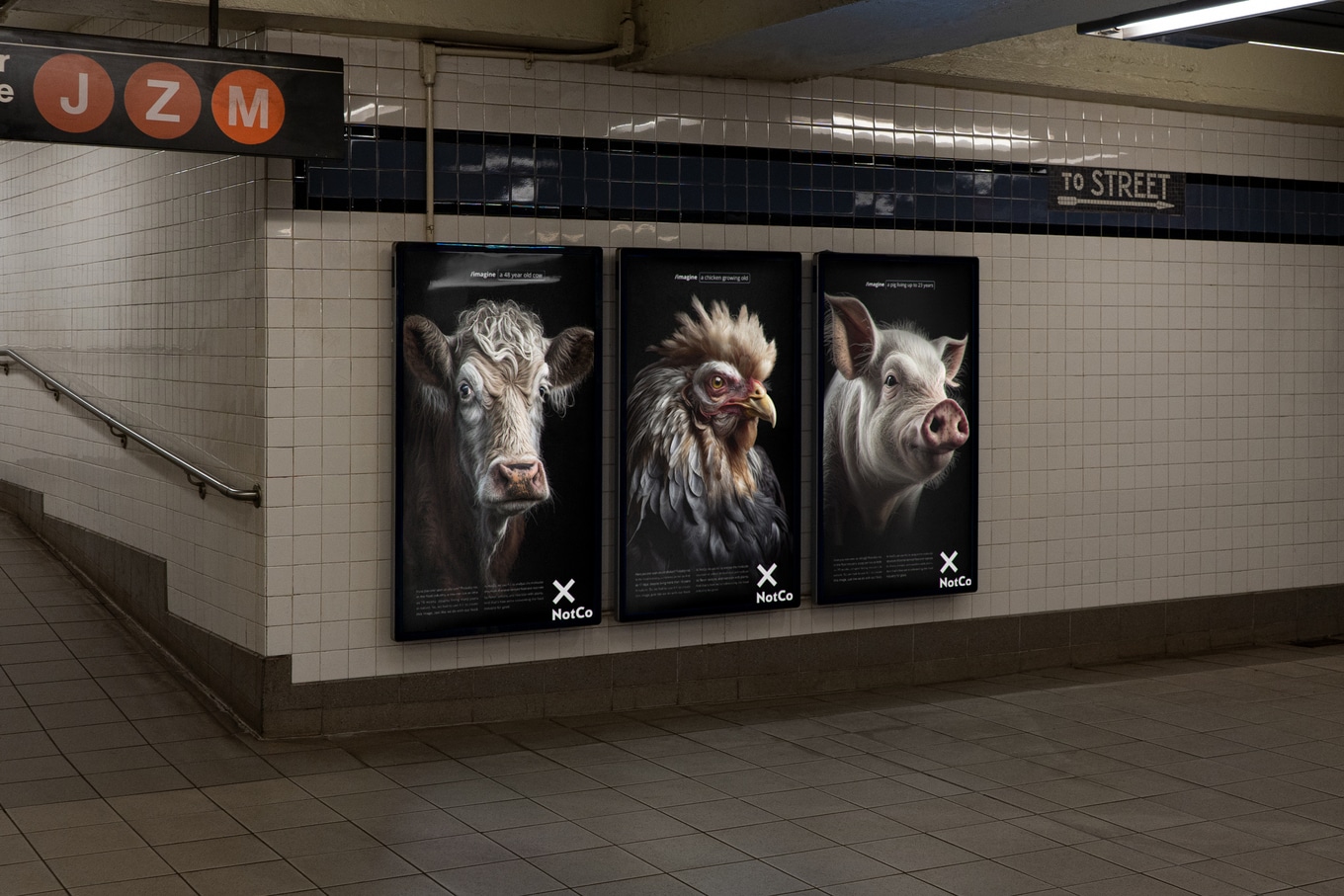 The Not Company
The images will also circulate internationally across Chile, Brazil, Canada, Mexico, and Argentina.
AI-powered food revolution
We asked AI language model ChatGPT why images of older farmed animals—specifically cows, chickens, and pigs—are hard to find. It confirmed NotCo's assessment that they are slaughtered too young to be photographed, and added more color.
"The focus on animal agriculture tends to be on the younger animals, as they are the ones that are typically marketed and sold," it said. "There may not be as much interest or demand for images of older animals."
Eating plant-based food, the AI language model says, could help solve the issue. "Promoting plant-based diets can also change the narrative around animals by highlighting the importance of their lives and well-being beyond their use as food," it says. "This can help shift the focus away from animal agriculture and the commodification of animals, towards a more compassionate and respectful view of animals as individuals with their own inherent value."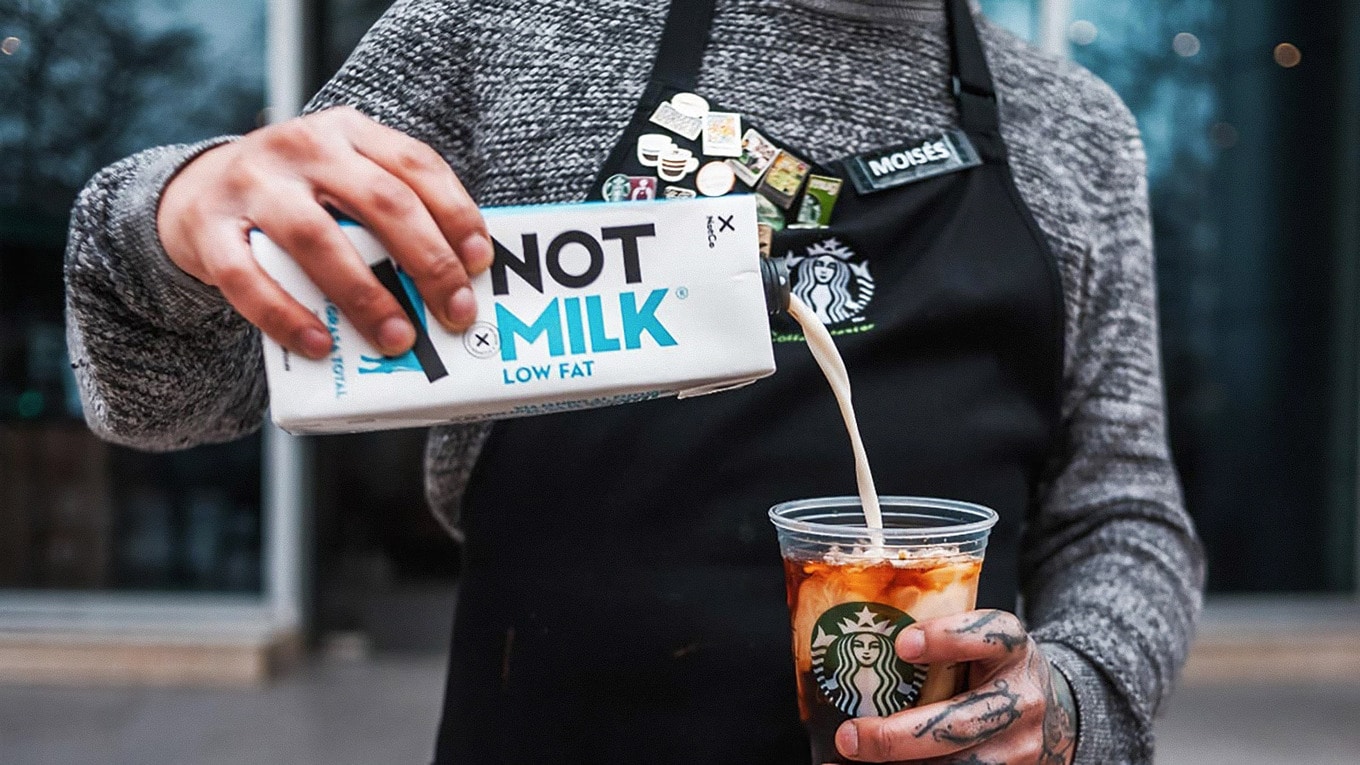 Starbucks
And NotCo is doing just that. Founded in 2015, NotCo recreates animal foods from plant ingredients on a molecular level using what it calls "Guiseppe," an AI-powered platform that can identify novel ingredients, such as cabbage and pineapple to impart dairy flavors in vegan milk.
From NotMilk to NotChicken, NotCo has used Giuseppe to create a broad range of retail products—which are available in 10 countries, including the US. In foodservice, NotCo has worked with some of the world's largest chains to help them meet demand for animal-free foods, including Burger King, Shake Shack, and Starbucks.
For Dunkin' in Chile, NotCo leaned on Giuseppe to create NotManjxr, a plant-based version of the caramelly treat—which is akin to dulce de leche—that the chain uses to stuff various vegan doughnuts.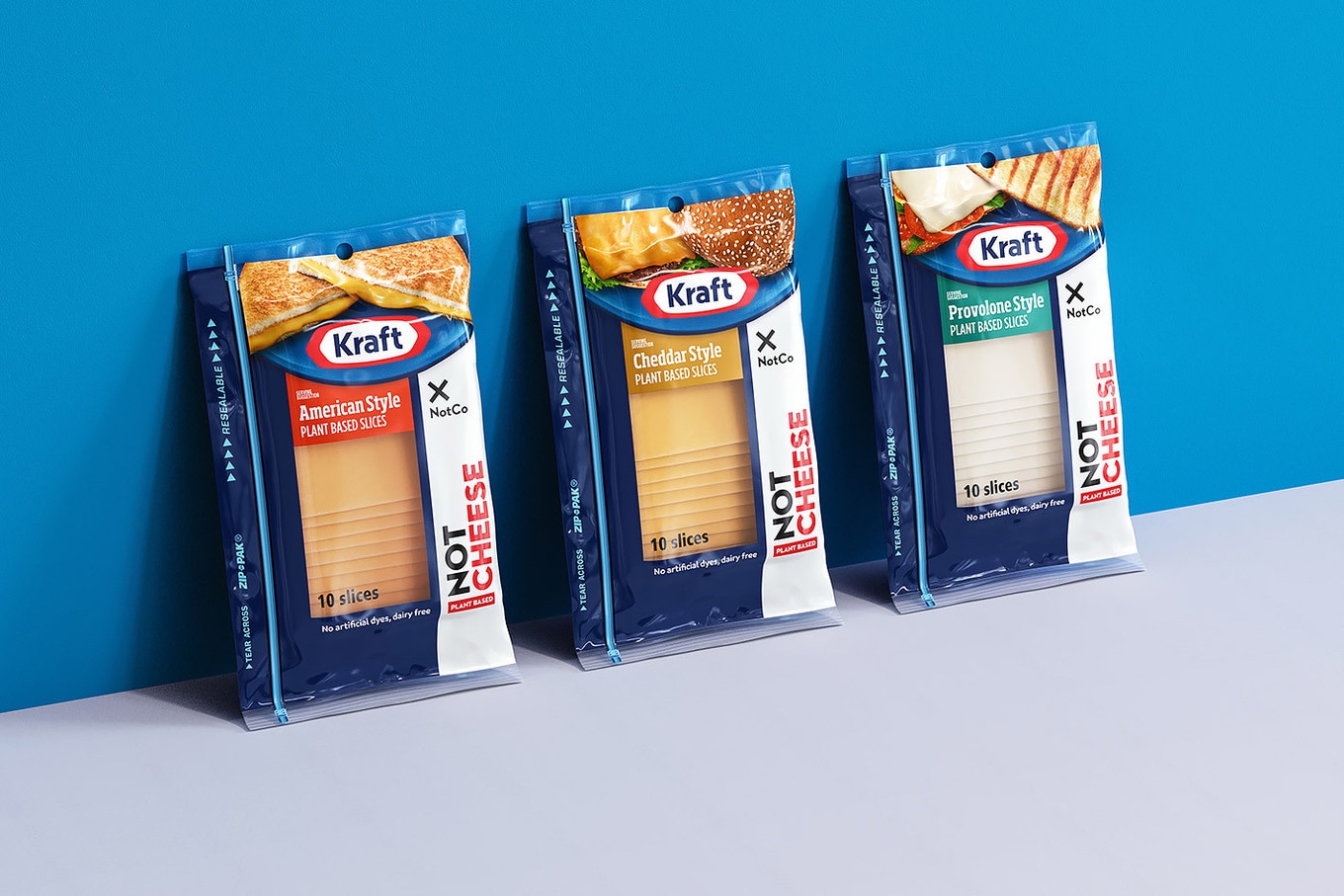 Kraft Heinz
The company is well-positioned to help established brands get into plant-based foods in ways that serve their existing consumers. For instance, it is working with Kraft Heinz under the The Kraft Heinz Not Company joint venture to reimagine some of its most iconic products such as Kraft singles and mayonnaise.
Taking animals out of the food system
Ultimately, NotCo's goal is to take animals out of the food system so that they are no longer exploited en masse and killed at a young age. Creating AI-generated images for the campaign presents a powerful vision of what achieving that goal might mean.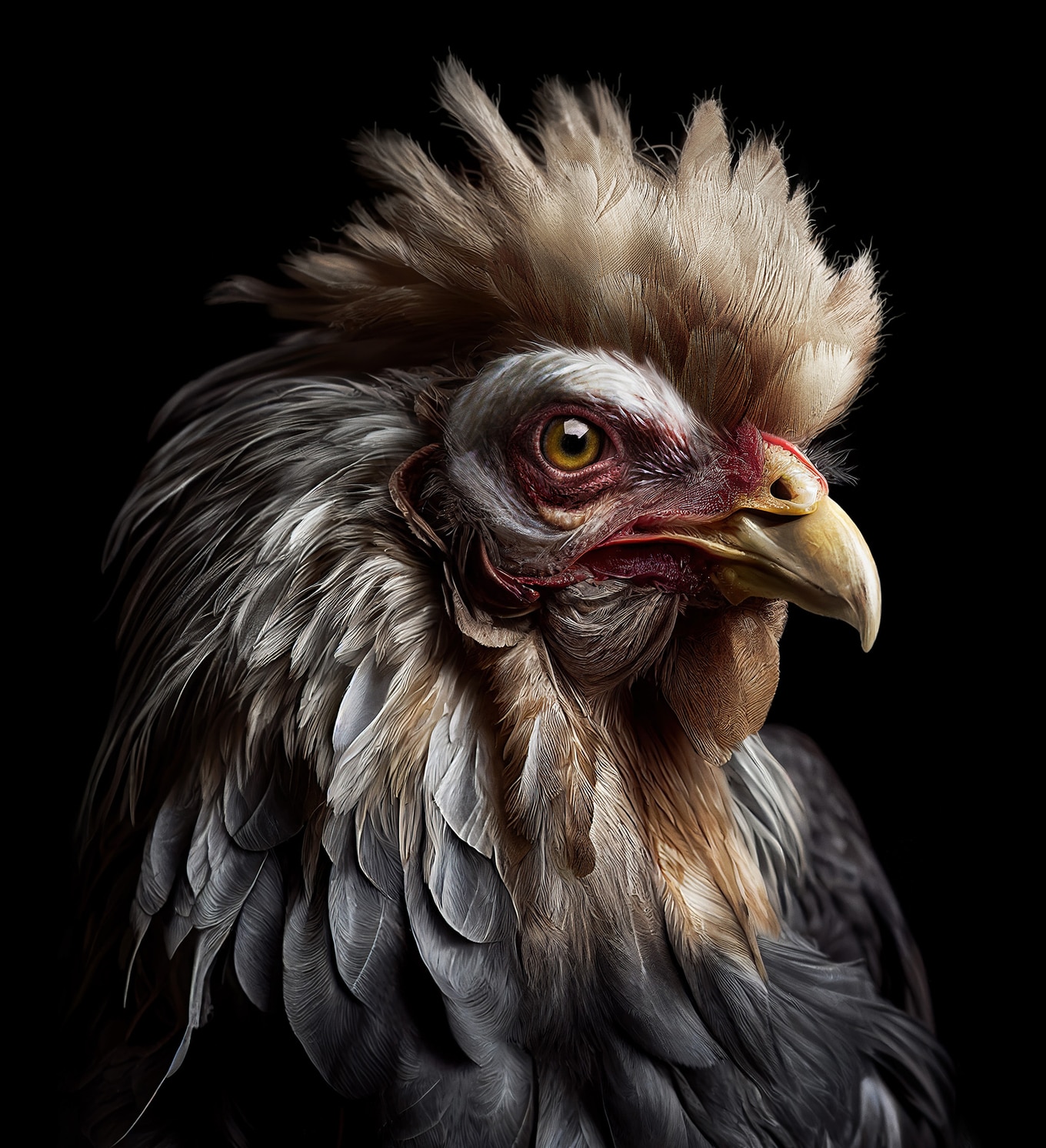 The Not Company
"At NotCo, we're already collaborating with our patented AI to create remarkably delicious plant-based foods that taste identical to animal-based foods as a way to build a better future for our planet," Fernando Machado, Global CMO for NotCo, said.
"To further shine a light on what a better future could look like, we turned to AI again—because right now animals like cows, pigs, and chickens that are grown for food only live a fraction of their natural lifespans," Machado said.
"We hope this sparks a larger conversation about how we can all do our part to create a better future together—for ourselves, our planet, and the animals," he said.