There's a new vegan documentary premiering at this year's 30th annual Hot Docs film festival. Directed by Jason Goldman and executive produced by vegan musician Moby, Rowdy Girl tells the inspiring story of Renee King-Sonnen and Tommy Sonnen, former Texas cattle ranchers turned vegan animal rescuers.
King-Sonnen and Sonnen first captured national attention after shutting down their cattle operations to open the Rowdy Girl Sanctuary, a 147-acre operation home to cows, pigs, horses, donkeys, goats, sheep, ducks, chickens, and a turkey named Sealy.
Goldman's Rowdy Girl takes viewers behind the scenes into the sanctuary's daily operations.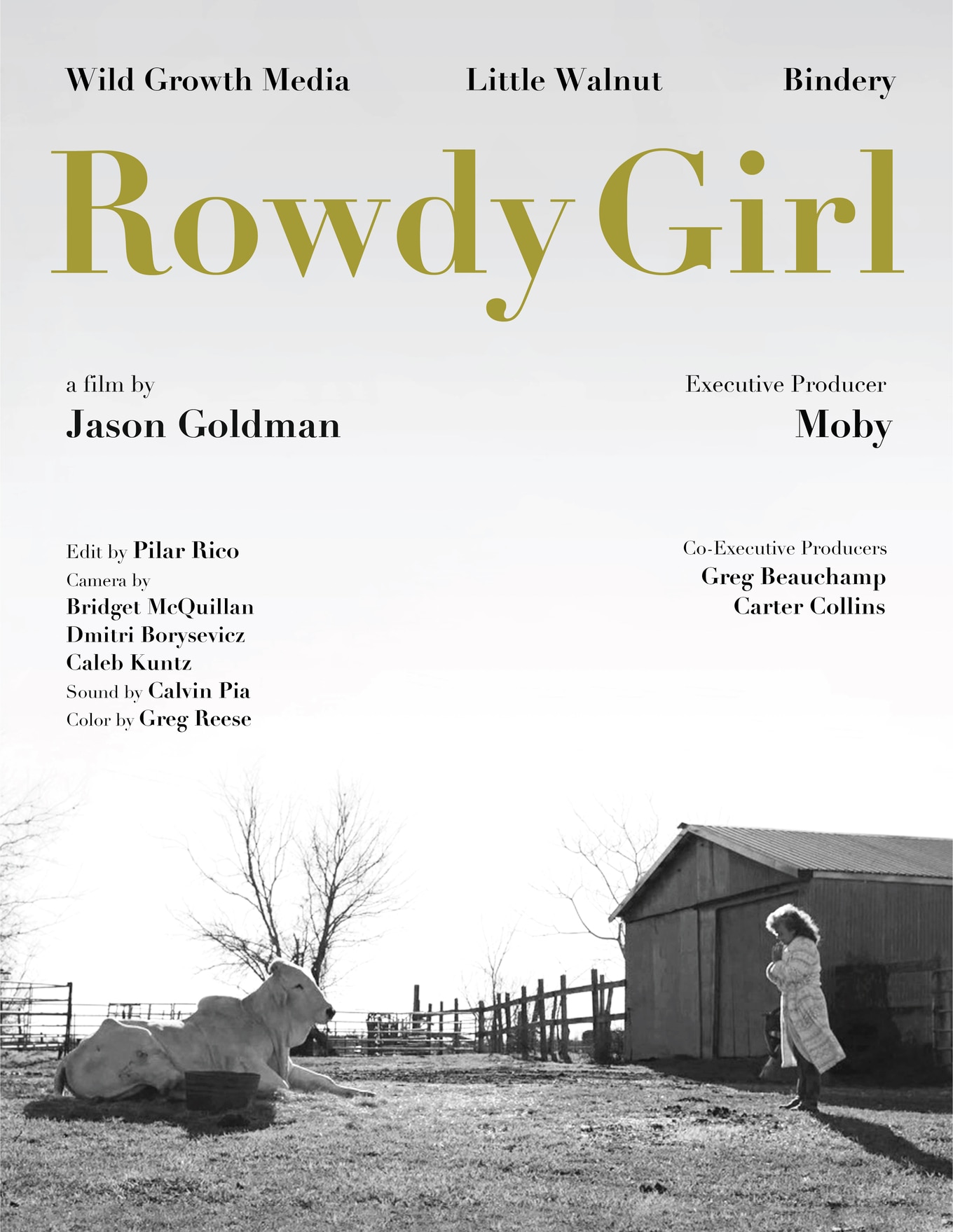 Rowdy Girl
The film pays particular attention to King-Sonnen and Sonnen as they welcome new animal residents, lead fundraising efforts, and run the sanctuary's Rancher Advocacy Program—a resource program designed to help farmers transition away from animal agriculture and toward sustainable, plant-based farming.
"I was originally drawn to Renee's story when I learned that she was not only rescuing animals, but rescuing ranchers," Goldman said in a statement.
Through Rowdy Girl, viewers are also introduced to Jennifer and Rodney Barrett, another husband-and-wife duo and former chicken farmers who are working to transform their operations into a sustainable mushroom farm with the help of the Rancher Advocacy Program.
"There are better ways to use the earth's resources so that we can create food that is grown, not born," King-Sonnen tells VegNews about the transition program. "You don't have to give up tradition and love of the land to be farmers."
By showcasing the Rancher Advocacy Program and the Barretts' changing operations, Goldman hopes to showcase the willingness of King-Sonnen and Sonnen to help those still working in the throes of animal agriculture leave factory farming behind—all without imparting judgment or scrutiny.
"My intent with this film was to showcase the deep compassion, understanding, and unusual methods that are required of activists to help people open their hearts and minds to the cruel nature of animal agriculture," Goldman said. "It was critical to show that there is no blame or judgment upon those working in the industry. Instead, [King-Sonnen] is building a compassionate world in her vision, [one] that is inclusive and accepting, empathetic, and patient."
Rowdy Girl Sanctuary is born
For King-Sonnen, Rowdy Girl serves as a testament that the vegan lifestyle is for everyone and anyone. "If Texas cattle ranchers can go vegan, anyone can," King-Sonnen says.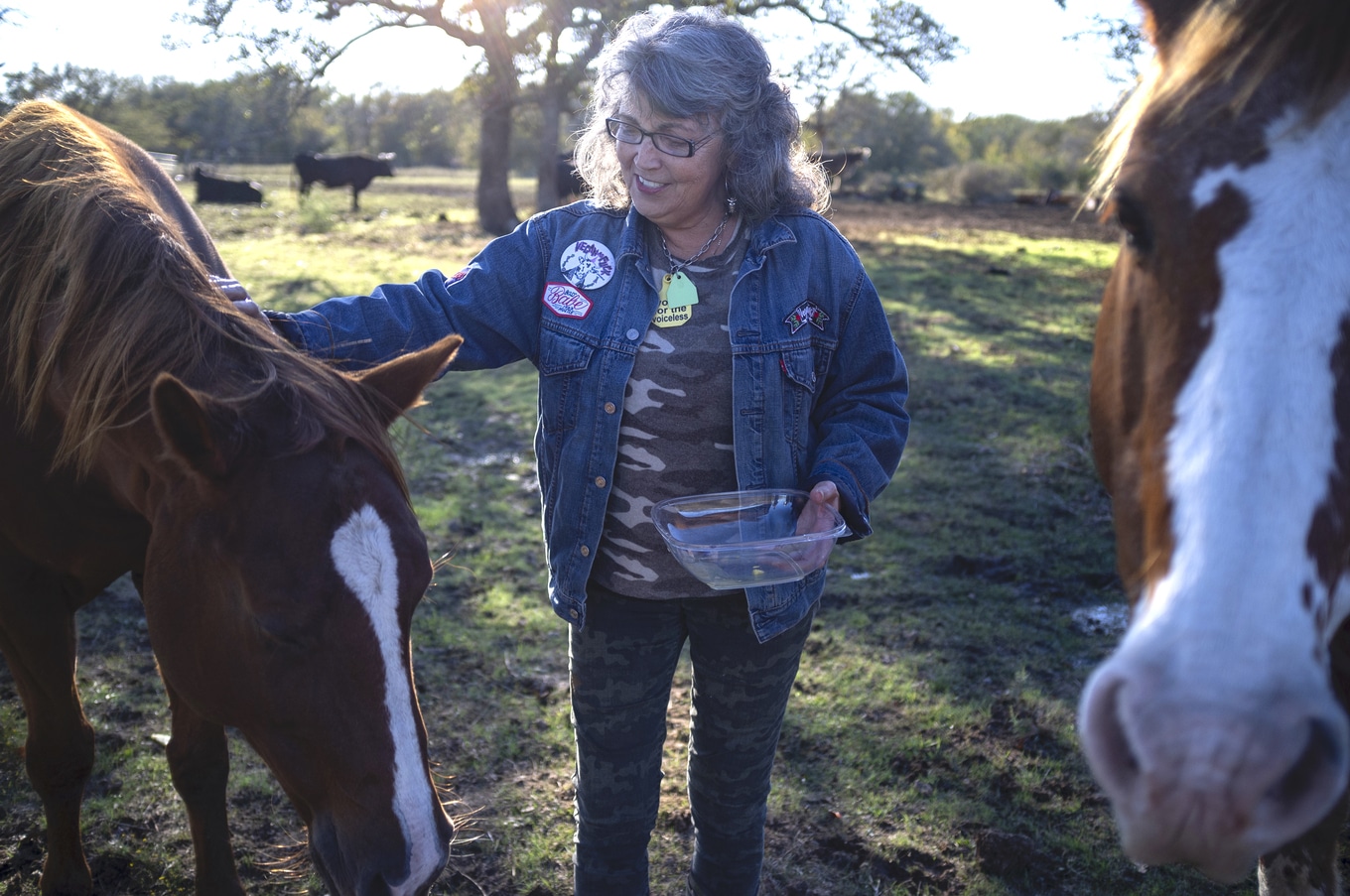 Rowdy Girl
The married couple's vegan journey can be traced back to Rowdy Girl, a baby calf purchased for $300. During her time as a rancher, King-Sonnen was responsible for Rowdy Girl's care, and she ultimately credits the young calf for instilling compassion for all sentient beings within her.
Sonnen, whose great-grandfather was also a Texas rancher, wasn't ready to walk away from animal agriculture, despite his wife's pleading. After a while, Sonnen came around, crediting the health and environmental benefits of veganism for helping him see the benefits of a plant-based diet, and eventually, the importance of compassion for animals.
He dove head first into sanctuary work, helping his wife realize her dream of running an animal refuge, and adopted a vegan lifestyle himself.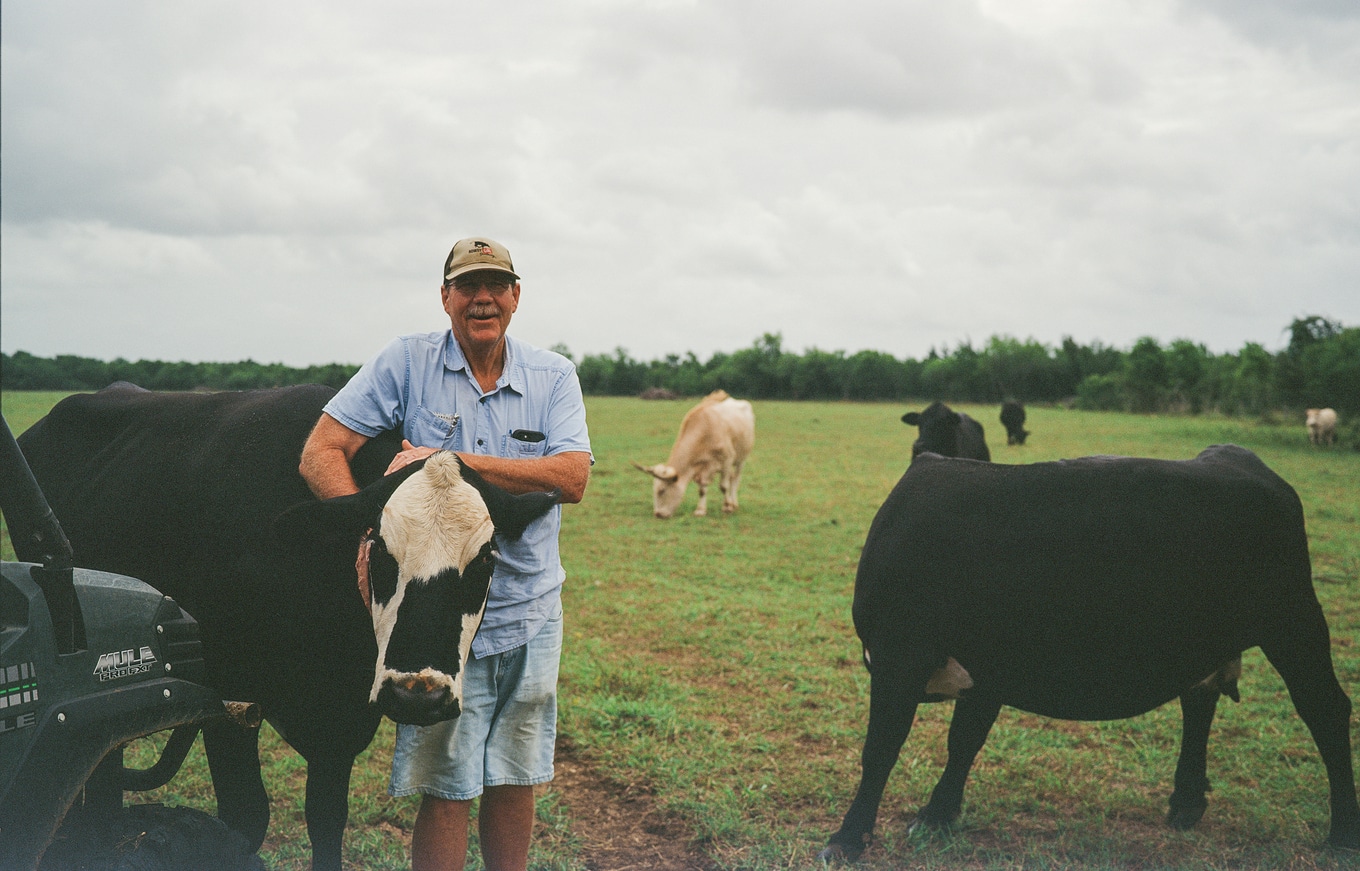 Rowdy Girl
"[Sonnen] never liked taking our calves to the sale barn," King-Sonnen shares. "We would raise them, and they would trust us. And then when [Sonnen] would drop them off, [our calves] looked at him, wide-eyed with betrayal and tears in their eyes."
"Now, the best part of our lives as founders of Rowdy Girl Sanctuary is that we get to take care of animals until the day they naturally die," she says.
The world premiere of 'Rowdy Girl'
Rowdy Girl, Goldman's first feature-length film, was filmed over the course of two-and-a-half years and will premiere on April 29 as part of the Hot Docs film festival held in Toronto, Canada.
Unlike most documentaries, the film doesn't feature formal, sit-down interviews with its cast of characters. Instead, Goldman takes a more observational approach, allowing for the story of Rowdy Girl Sanctuary to arise organically—from the founders' initial foray into veganism and animal rescue to their efforts in helping others with sanctuary operations and farm transitions.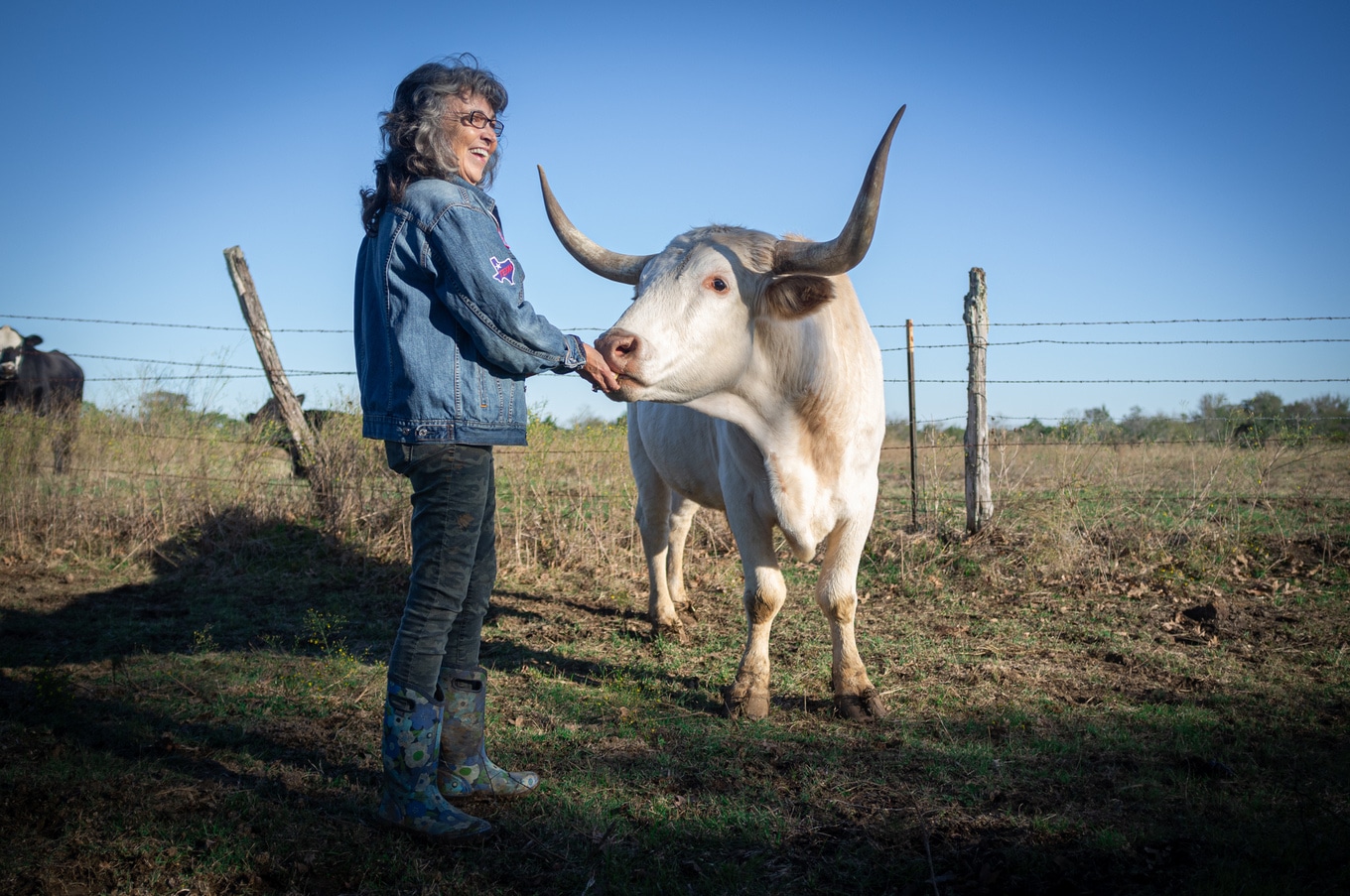 Rowdy Girl
This approach, Goldman notes, was inspired by King-Sonnen herself, who is often depicted in the film peacefully sharing space and quiet time with the sanctuary's animal residents, and, in her words, simply "being one with the herd."
"[King-Sonnen's own work style] informed how I approached the technical aspects of filmmaking, following strict observational criteria, even avoiding music in favor of the voices and sounds of her animal family," Goldman explains. "The result is a deeply immersive and emotional experience that speaks to the heart of her mission."
King-Sonnen hopes the feature-length documentary teaches viewers that "animals and people are meant to live with one another in peace, side by side as family and friends, not food."
For the latest vegan news, read: