Chile-based The Not Company (NotCo) is out to transform the way food is made with the help of "Giuseppe," the name of its patented technology platform that uses artificial intelligence to best approximate plant-based alternatives to animal foods on a molecular level.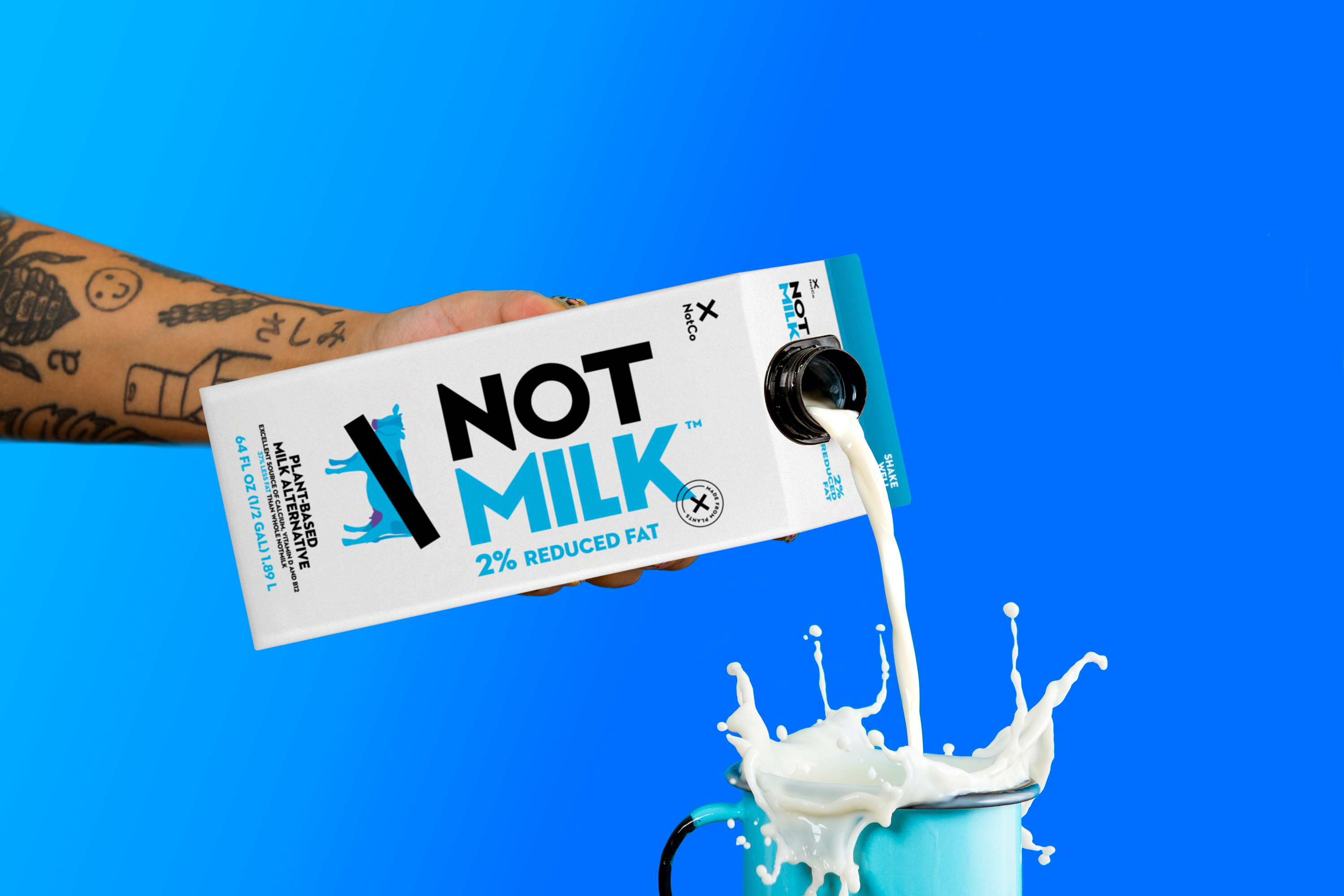 NotCo
For instance, Giuseppe previously determined that uncommon ingredients—such as cabbage and pineapple—can help make vegan milk that mimics the funkiness of its animal-derived counterpart better than formulations that rely on singular plant ingredients such as almond or oats.
This technology can improve the global food system on many levels and NotCo has raised $420 million to fulfill this potential, including this week's raise of $70 million in a Series D1 round. Led by Princeville Capital, the round included participation from NotCo's existing investor Jeff Bezos (through his Bezos Expeditions investment company), and new backer Marcos Galperin, the founder and CEO of the largest Latin American tech company, MercadoLibre. The company also counts Questlove and F1 world champion Lewis Hamilton (a vocal vegan) as investors.
"Since day one, our mission has been to create a more sustainable world, transforming the food industry by creating delicious plant-based food available for all tables, kitchens, and pantries," NotCo co-founder and CEO Matias Muchnick said in a statement.
NotCo is currently valued at $1.5 billion and predicts it will reach profitability by 2024. How will it get there? By working with some of the world's largest companies, such as Dunkin' and Kraft Heinz.
NotCo brings vegan dulce de leche to Dunkin'
An exciting innovation from NotCo just launched at all 106 Dunkin' locations in Chile. The company used its technology to recreate a vegan version of a local treat called "manjar," which is a sweet milk-based concoction that is similar to dulce de leche.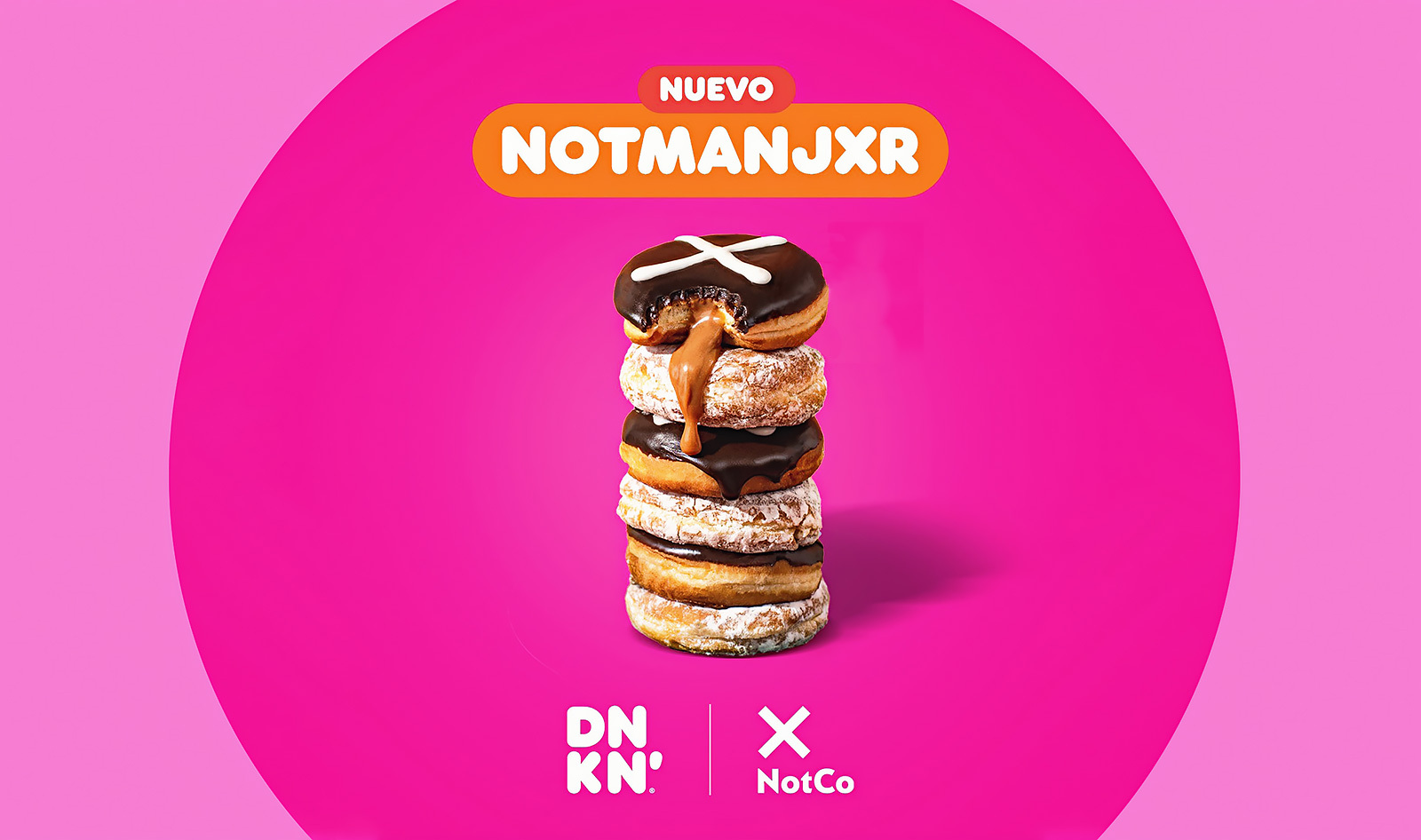 Dunkn'
NotCo's new NotManjxr is now on the Dunkin' menu as a vegan doughnut filling in three options: Boston NotManjxr, Double Boston NotManjxr, and Sugared NotManjxr. Dunkin' Chile also added the company's vegan NotMilk to the menu nationwide.
"We are celebrating 25 years in Chile and we wanted to innovate hand-in-hand with NotCo and create this version of our most classic preparation but with this NotManjxr recipe that fans of our donuts will undoubtedly love," María Isabel Serrano, Commercial Manager at Dunkin' Chile, said in a statement.
Outside of its NotCo partnership, Dunkin' Chile also added more than a dozen vegan doughnuts to its menu last year. While Dunkin' offers vegan doughnuts in other countries, it has yet to launch a vegan doughnut option domestically.
Kraft Heinz and NotCo partner on next-level vegan products
Last month, Ohioans in the Cleveland area were the first to be privy to NotCheese Plant-Based Slices, a vegan take on Kraft's classic cheese singles. The product—which will roll out in American, provolone, and cheddar flavors nationwide in 2023—is the first innovation to come out of The Kraft Heinz Not Company, a joint venture between Kraft Heinz and NotCo.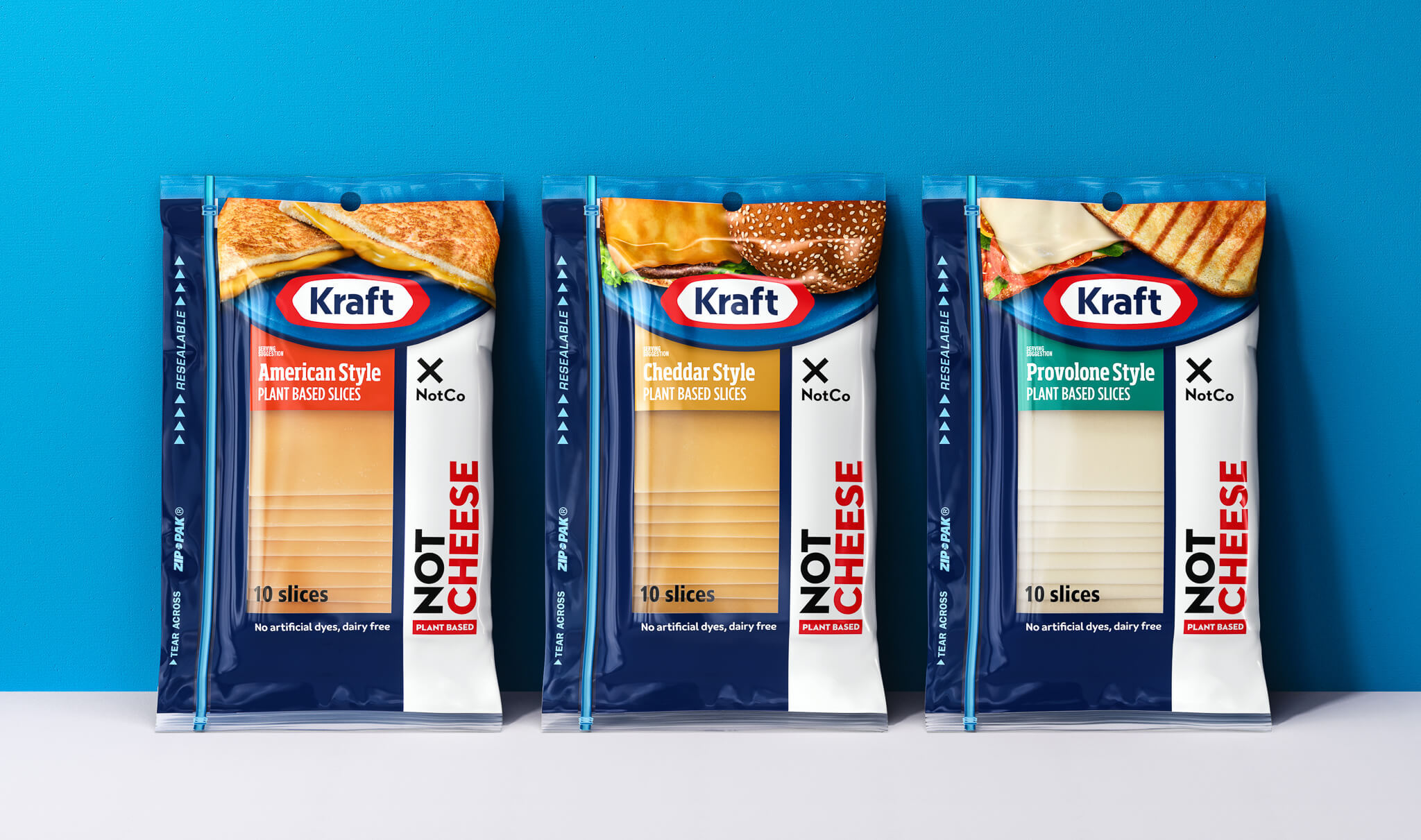 Kraft Heinz
NotCo holds 12 patents in the US for plant-based alternatives to animal products and working with Kraft Heinz was its first major venture in licensing its technology to help the food giant create next-level vegan versions of its iconic products. The next product scheduled to come out of this partnership is vegan mayonnaise with additional innovations already in the works.
The new B2B platform will allow for more partnerships between NotCo and major food and beverage brands, which can use its technology to create sustainable products.
"Building off the example of our joint venture with Kraft Heinz, we're excited to develop new, impactful partnerships leveraging our proprietary technology," Muchnick said. "These partnerships will help diversify and accelerate our impact while scaling the accessibility of truly delicious plant-based options to further propel the industry forward."
NotCo on the menu
NotCo launched in Chile in 2019 and has since developed a unique line of AI-perfected vegan products that include NotMilk, NotBurger, and NotChicken.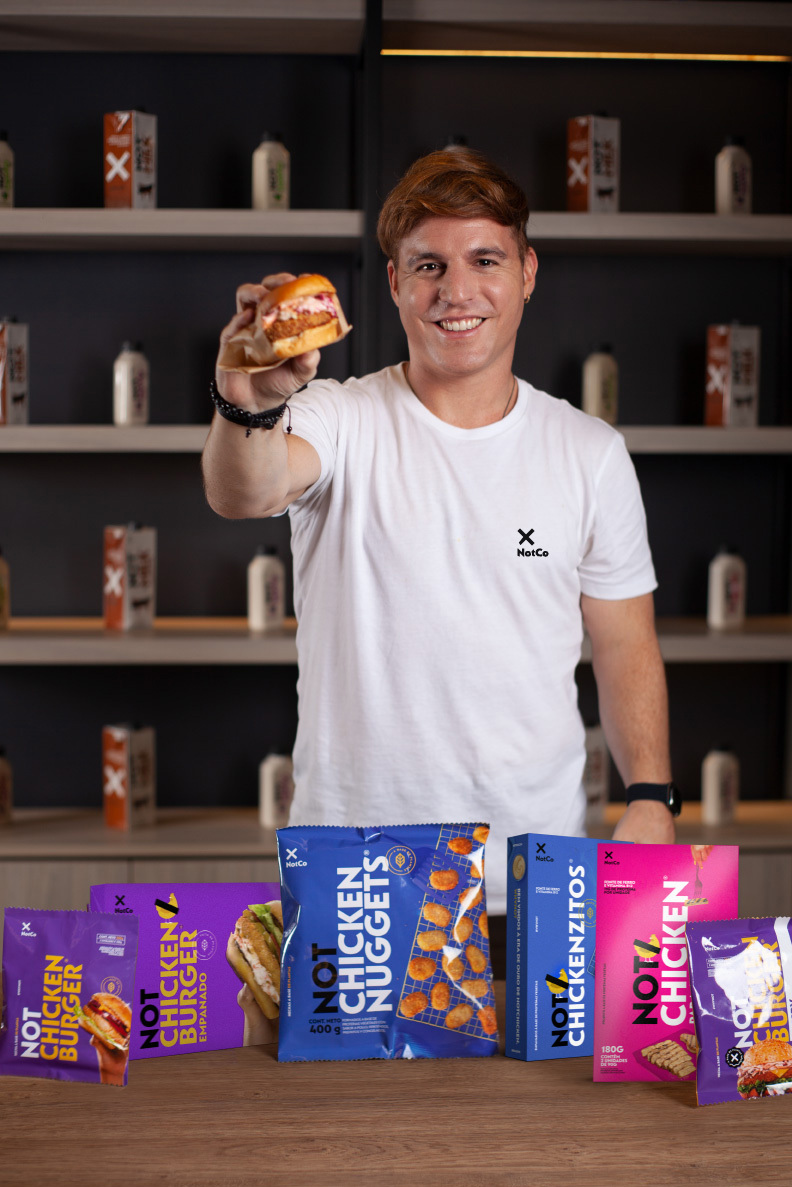 Matias Muchnick/NotCo
In 2020, the company made its US debut at Whole Foods Market and its full portfolio is now available at 10,000 stores such as Costco, Sprouts, and Wegmans, and through e-commerce at Fresh Direct, Amazon, and more.
Outside of its own retail line, NotCo has worked with a host of big chains. Last year, it helped Starbucks put vegan beef sandwiches (made with its NotMeat and NotMayo) on its menus at 130 locations in Chile where it also added NotMilk.
In addition to putting its AI-powered vegan dulce de leche on the menu at Dunkin' in Chile, NotCo also worked with Burger King, Papa John's, and other fast-food chains to get its plant-based innovations at restaurants across Latin America.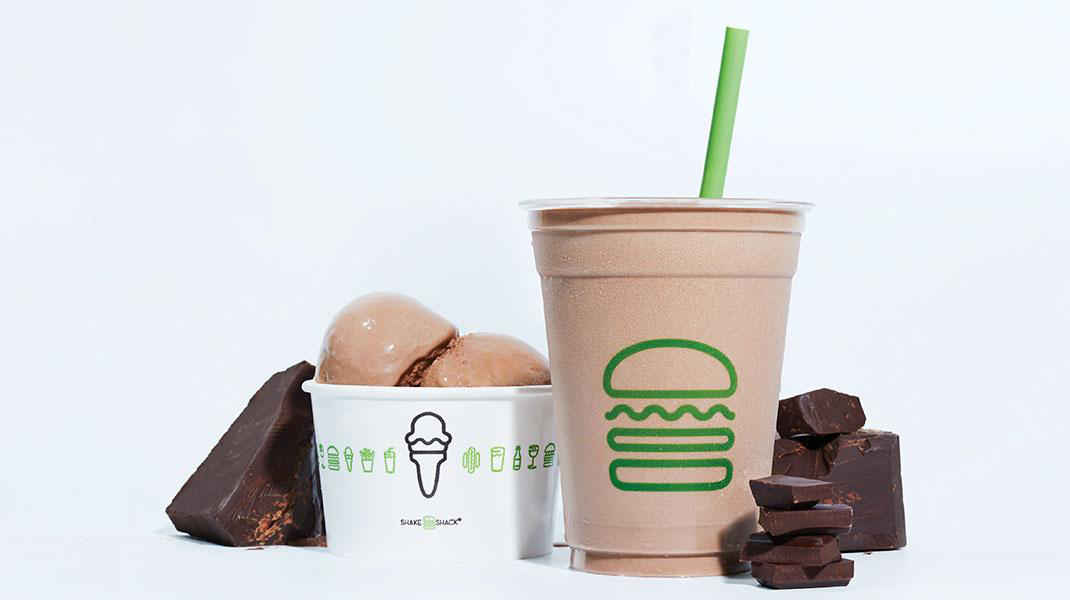 Shake Shack
In the US, NotCo helped Shake Shack develop its first dairy-free milkshakes and frozen custards which the popular burger chain tested at 10 locations in New York and South Florida last summer.
While NotCo will continue to operate these portions of its business, Joaquin Rodriguez Torres, co-founder of Princeville Capital, explains its B2B platform can truly transform the way new products are made for the greater good.
"The food industry desperately needs to adopt technology to dramatically accelerate the product development process, reduce cost, and address the challenges posed by climate change," Rodriguez Torres, who joined the company's board of directors, said in a statement.
"NotCo is a very unique company in the food tech space globally with immense potential thanks to the team they have built and its one-of-a-kind AI technology," Torres said. "It's rare to find a company with such an incredible track record of success in a short period of time, and we're excited to help bolster the company's growth and expansion."
For the latest vegan news, read: