Starbucks Colombia recently announced its newest plant-based milk option, and it's made using artificial intelligence. The international coffee giant partnered with Chilean food technology startup TheNotCompany ("NotCo) to expand its vegan milk options, which also include soy, almond, coconut, and oat milk. Consumers can now opt for NotCo's NotMilk in place of dairy milk when ordering lattes, teas, frappuccinos, and more.
This launch, NotCO CEO and co-founder Matias Muchnick notes, is monumental given Colombia's status as one of the leading coffee suppliers in the world. In 2020 alone, the South American country produced approximately 14 million 60-kilogram bags of coffee—that amounts to nearly 1.9 billion pounds. Colombia ranks second, just behind Brazil, in global coffee production and ranks third in the region for coffee consumption.
"When we created NotMilk, the dream was to be in every corner [of the world]," said Muchnick in a Spanish-language statement. "Today, we're excited to share this new partnership, created for those who love coffee in all of its forms and customizations, with all Colombians. Being at Starbucks serving NotMilk marks a milestone for NotCo and the world on our way to creating a new [future] together, one that is sustainable, indulgent, and just as delicious."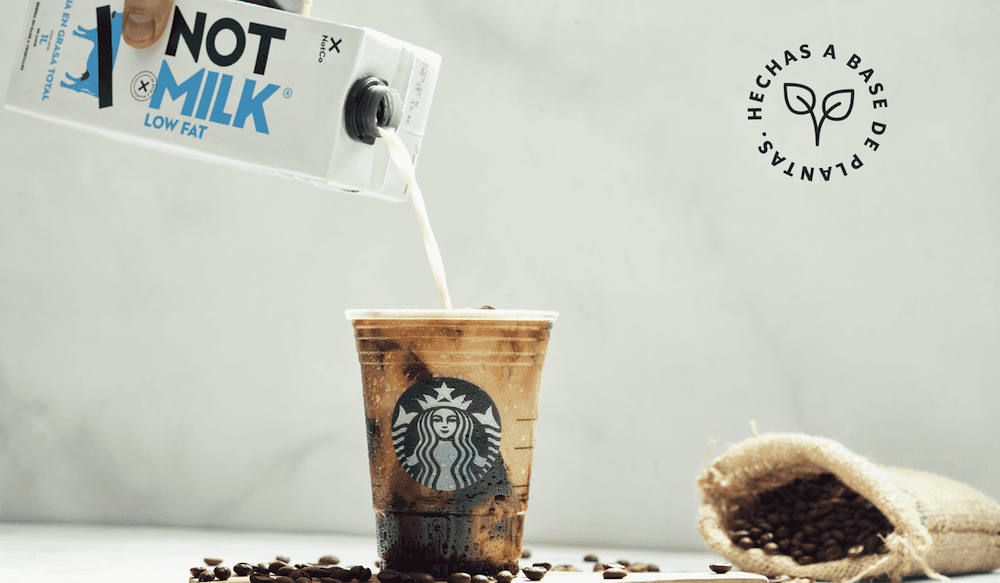 Starbucks
The launch of NotMilk at Starbucks Colombia follows NotCo's partnership with the chain's Chilean stores. Across the country, all 130 Starbucks locations serve the Irresistible American Breakfast and Irresistible Panini sandwiches made with NotMeat (vegan beef) and NotMayo (vegan mayonnaise). The food technology startup also supplies Starbucks Chile with its vegan milk created using artificial intelligence.
The role of artificial intelligence in Starbucks' new vegan milk
Founded in 2015 by Muchnick, a biotech engineer; biochemist Pablo Zamora; and computer scientist Karim Pichara, NotCo utilizes proprietary artificial intelligence technology—called "Giuseppe"— to recreate the taste and texture of animal products using plants.
To create NotMilk, the startup's patented AI technology analyzes dairy milk on a molecular level. The platform then analyzes the properties of more than 300,000 edible plants in a database to create unique ingredient combinations that replicate the taste and mouthfeel of traditional dairy milk. This results in the use of unexpected ingredients, such as pineapple and cabbage, to create NotMilk.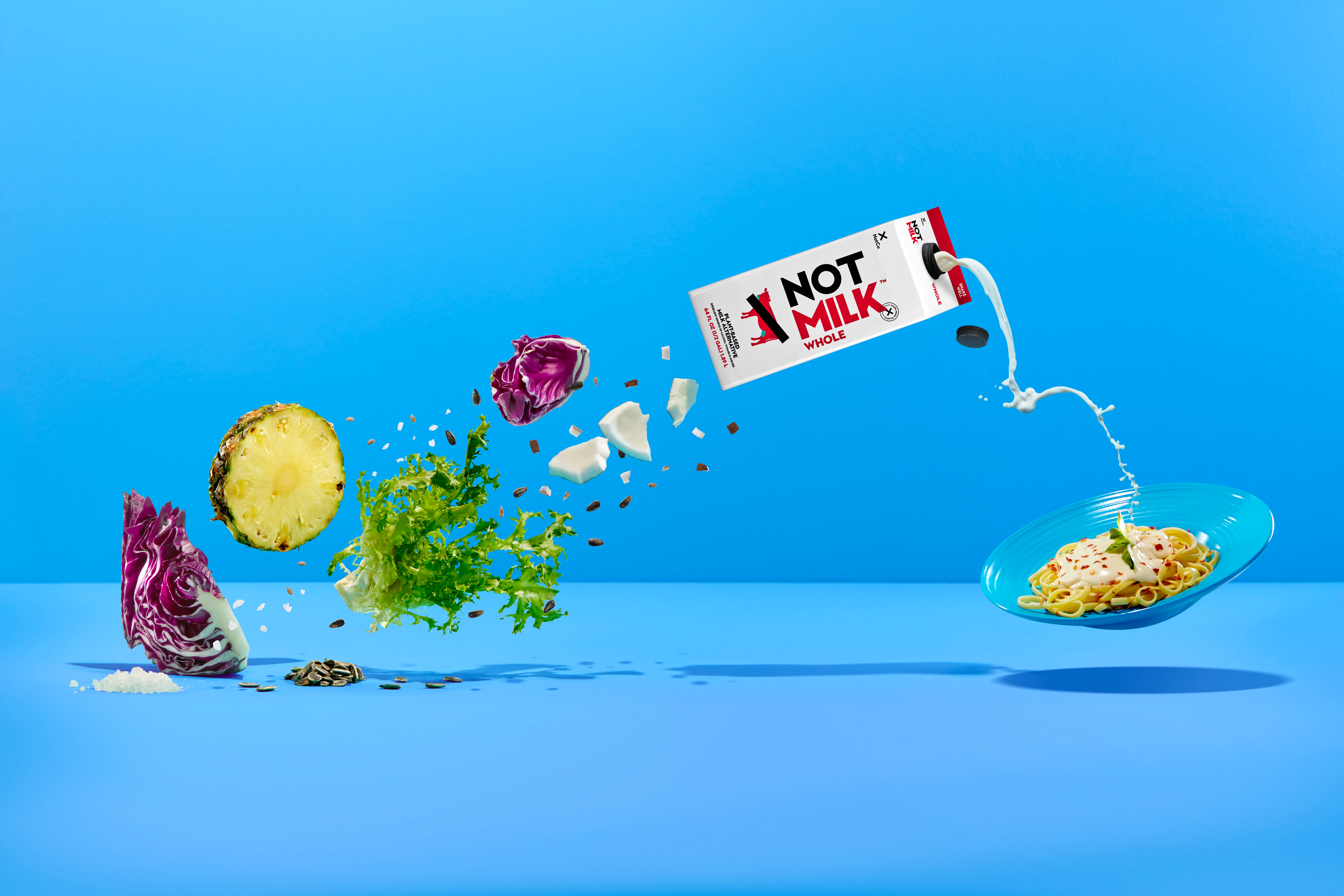 NotCo
By utilizing plant-based ingredients identified by artificial intelligence to produce vegan milk, the food technology startup uses 72% less energy and 92% less water compared to traditional dairy production. Similarly, NotMilk generates 74% less carbon dioxide than cows' milk.
The launch of NotMilk at Starbucks Colombia brings the international coffee chain closer to its goal of reducing greenhouse gas emissions, water usage, and waste production by 50 percent over the next eight years.
After a 2020 audit found that dairy is responsible for the largest portion of the coffee giant's carbon footprint, Starbucks then CEO Kevin Johnson pledged to lead the chain in a new, more sustainable direction with the help of plant-based alternatives. The audit found that dairy accounted for 21 percent of the 15.6 million metric tons of greenhouse gasses emitted by more than 31,000 Starbucks outlets globally in 2018. "Alternative milks will be a big part of the solution," Johnson told Bloomberg at the time. "The consumer-demand curve is already shifting."
While Johnson's comment was about Starbucks' North American consumers, this demand can also be seen in Colombia, where the dairy-free milk alternative sector experienced a 4.3% increase from January to October 2018 compared to the same time period the previous year.
NotCo's mission to transform the food system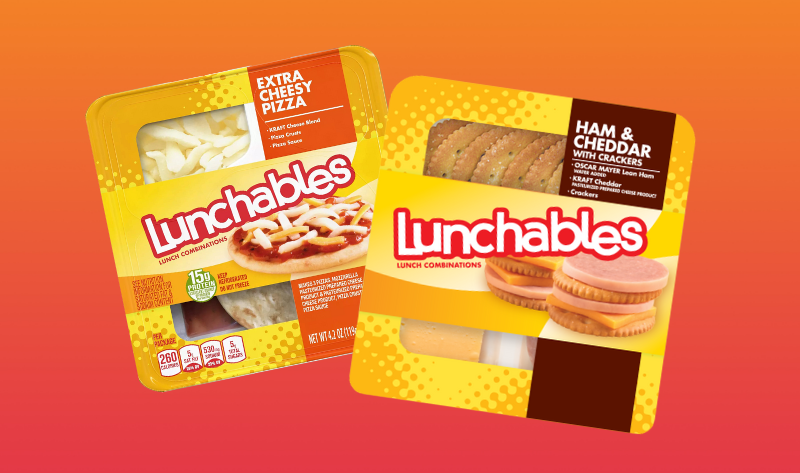 Beyond Colombia, NotCo has partnered with other major companies to bring vegan alternatives to market. In February, the startup entered a joint venture with international consumer goods company Kraft Heinz with the goal of creating a more sustainable food system through the development of plant-based products. Kraft Heinz will operate the joint venture under the name The Kraft Heinz Not Company and meld its extensive industry knowledge, connections, and iconic brand portfolio with NotCo's AI-powered discovery platform. The joint venture allows Kraft Heinz and NotCo to develop co-branded products at an accelerated pace and scale.
Its venture with Kraft Heinz followed the food tech startup's $235 million Series D funding round last summer. Led by investment firm Tiger Global, the funding round included participation from vegan race car champion Lewis Hamilton, musician Questlove, and then Twitter CEO Jack Dorsey. NotCo shared it planned to use the new capital to expand into new product categories in North America.
While the startup's NotIceCream, NotBurger, NotMeat, NotMayo, and NotChicken are available in Chile, Brazil, Argentina, and Colombia, its NotMilk is the only product available currently in the US. Consumers can purchase NotMilk at locations of Sprouts, Whole Foods Market, and Wegmans.
For more about NotCo, read:
This Vegan Chicken Tastes Just Like Chicken Thanks to AI
Jeff Bezos Backs $30 Million Investment in Tech Startup
Starbucks Adds Meatless Beef Sandwiches to 130 Stores in Chile