Chile-based food technology company NotCo—which produces products such as NotMilk, NotBurger, NotIceCream, and NotMayo—recently raised $235 million in a Series D funding round. The round was led by investment firm Tiger Global and included participation from vegan race car champion Lewis Hamilton, musician Questlove, and Twitter CEO Jack Dorsey. NotCo is now valued at $1.5 billion.
With this new capital, NotCo plans to expand into new product categories in North America and scale its proprietary AI platform. Currently, NotCo products are available in approximately 6,000 retail and foodservice locations throughout the United States and Latin America. NotCo's NotMilk is currently available in Sprouts, Whole Foods Market, and Wegmans in the United States, and all of NotCo's products, including its NotIceCream, NotBurger, NotMeat, and NotMayo, are available in Chile, Brazil, Argentina, Columbia, and, soon, Mexico. The company plans to expand into Europe and Asia and have its products available in 8,000 retailers globally by the end of this year.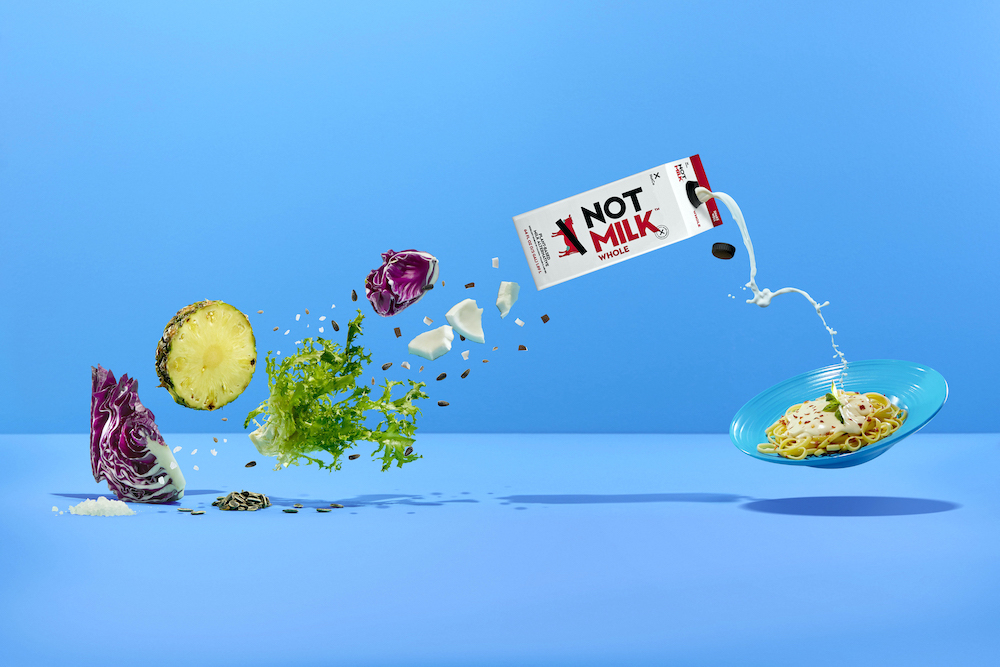 Making vegan food with the help of artificial intelligence
Founded in 2015 by biotech engineer Matias Muchnick, biochemist Pablo Zamora, and computer scientist Karim Pichara, NotCo uses innovative, patented artificial intelligence technology called Giuseppe to analyze animal products on a molecular level in order to recreate them using plants. The platform analyzes the properties of thousands of plants in a database and then creates unique ingredient combinations that aim to replicate the taste and texture of animal-based products.
The company uses unexpected ingredients such as pineapple, coconut, cabbage, peas, bamboo, beets, and chickpeas to make its vegan milk, ice cream, burgers, and mayonnaise. Its mission is to replicate animal-based products with more sustainable plant ingredients so that animals no longer have to be part of the food system. Its NotMilk—which comes in "2 percent," "reduced fat" and "whole" varieties—is made with peas, chicory root, pineapple and cabbage juice, and coconut. And according to NotCo, the product uses 74-percent less energy, 92-percent less water, and 7- percent less CO2 emissions than dairy-based milk.
"Our patented AI gives us a significant competitive advantage due to the speed and accuracy with which we're able to develop and bring new products to market," Muchnick said. "The level of enthusiasm we've received from our partners is thrilling and humbling. We all share the same vision for Giuseppe's ability to catapult plant-based foods into mainstream adoption at a rapid pace by focusing on taste, sustainability, and infiltrating multiple categories at once. We are grateful to have the support of Tiger Global as we build a food tech brand with the global reach and capability to reinvent the food industry."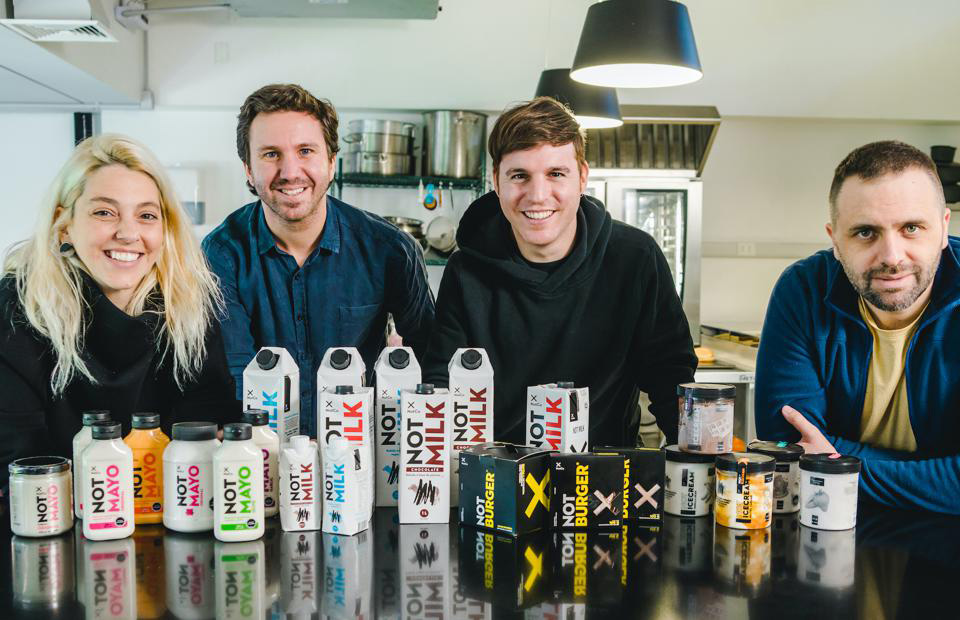 Investing in the future of food
This new funding round brings the company's funding to a total of $350 million. In 2019, NotCo raised $30 million from several investment firms, including those controlled by Amazon-founder Jeff Bezos. That funding was used to expand its product line from its debut product Not Mayo to include vegan ice cream and milk.
In 2020, the company closed a $85 million Series C funding round and partnered with Papa John's and Burger King to bring its plant-based meat products to their menus in Chile.