Starbucks just added new breakfast sandwiches made with vegan beef to the permanent menu of its more than 130 stores in Chile. The new Irresistible American Breakfast and Irresistible Panini sandwiches are made with NotMeat (vegan beef) and NotMayo (vegan mayonnaise) by local startup The Not Company (NotCo), which is also supplying Starbucks Chile with its NotMilk vegan milk.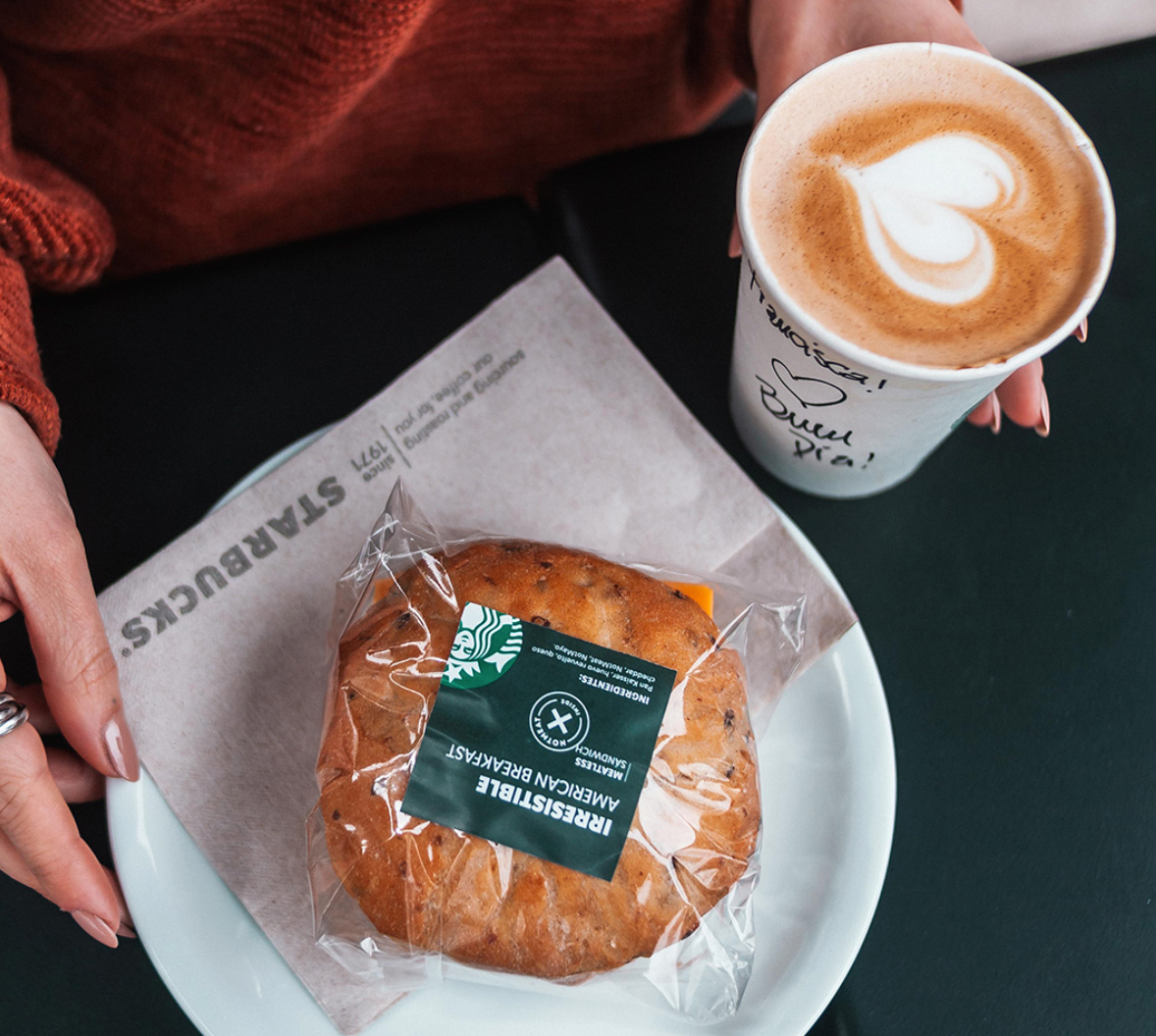 Starbucks added these products to the menu in Chile as part of its global effort to slash its carbon footprint. According to NotCo Co-founder Matias Muchnick, these new menu items at Starbucks could serve as a litmus test for similar launches in other regions, including the United States. "If you do well [at Starbucks Chile], the US can pick it up," Muchnick said in a statement sent to Bloomberg.
Starbucks bets on vegan meat and milk to meet climate goals
Starbucks aims to become a resource positive company by 2030 and globally, it's looking to plant-based food and beverages to help it get there. In April 2020, Starbucks added vegan meat options by Beyond Meat and Omnipork, along with Oatly's oat milk, to its 4,200 locations across China. Starbucks followed this launch with a menu update in Singapore in the summer 2020 where it added items made with Impossible Foods' plant-based meat, including Impossible Rendang Pie and an Impossible Pasta Salad Bowl.
In September 2020, Starbucks locations in the Asia-Pacific region rolled out a variety of plant-based items made with Beyond Meat (in Taiwan and Thailand) and Impossible Foods (in Hong Kong and New Zealand). Vegan meat has also made its way to Starbucks in the Middle East with the launch of Beyond Meat sandwiches at its more than 200 locations in the United Arab Emirates (UAE) and Kuwait in January.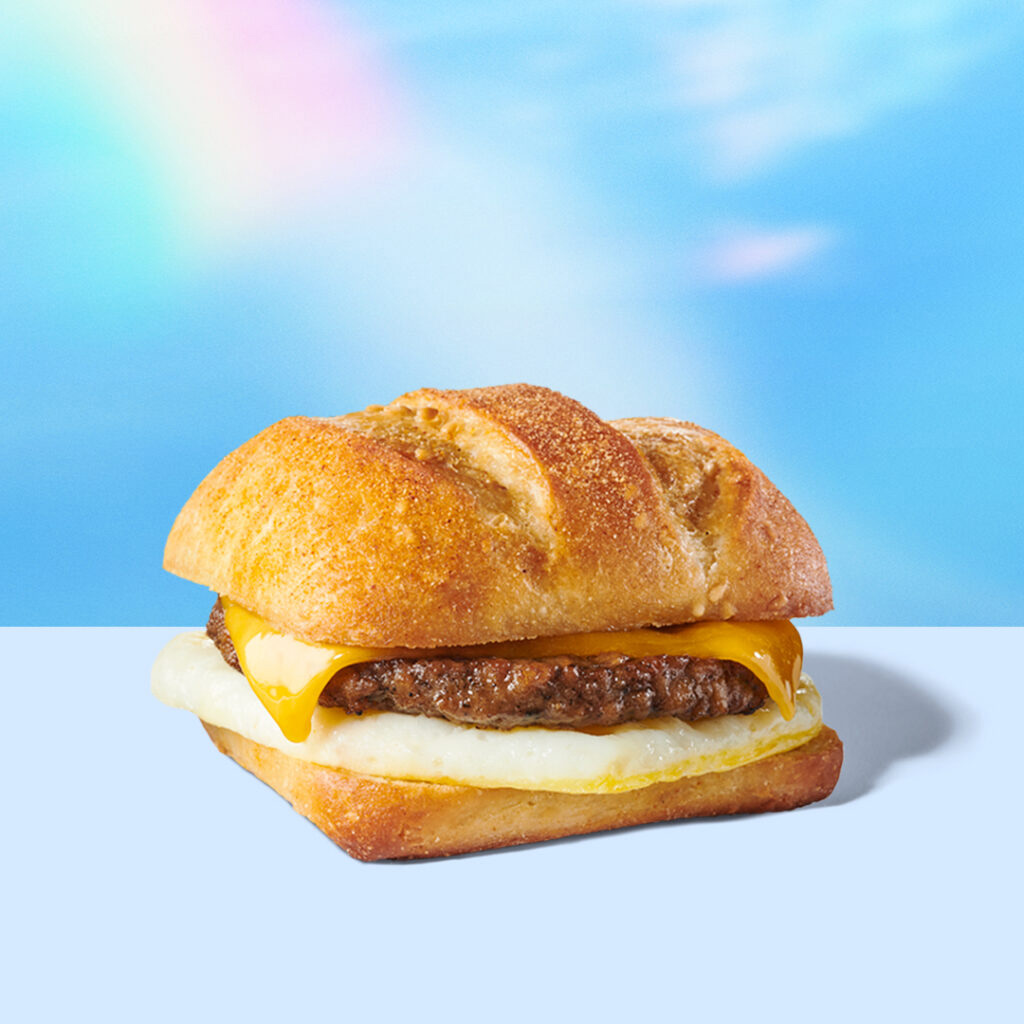 In its home market in the US, the Seattle-based coffee chain made its first foray into vegan meat last summer with the launch of the vegetarian Impossible Breakfast Sandwich at its locations nationwide. While the sandwich does not contain meat, it is premade with other animal products such as eggs and cheese. The chain has also been exploring vegan options, including the Plant Powered Breakfast Sandwich it tested at one Seattle-area location last fall and expanded to test locations in the Dallas area in January.
In the beverage category, Starbucks added Oatly's oat milk as its fourth vegan milk option to stores nationwide last spring. The chain is also currently testing vegan whipped cream, made from a base of lentils, at two locations in Washington state. "Building on Starbucks sustainability commitment, the company's goal is to expand plant-based choices as an environmentally friendly menu contributes to our goal to be a resource positive company," a Starbucks spokesperson told VegNews.
The Not Company perfects vegan products with AI
Starbucks Chile supplier, NotCo, has been operating in South America since 2015. Founded by Muchnick (a biotech engineer), biochemist Pablo Zamora, and computer scientist Karim Pichara, NotCo uses innovative, patented artificial intelligence technology called "Giuseppe" to analyze animal products on a molecular level in order to recreate them using plants. The platform analyzes the properties of thousands of plants in a database and then creates unique ingredient combinations that aim to replicate the taste and texture of animal-based products.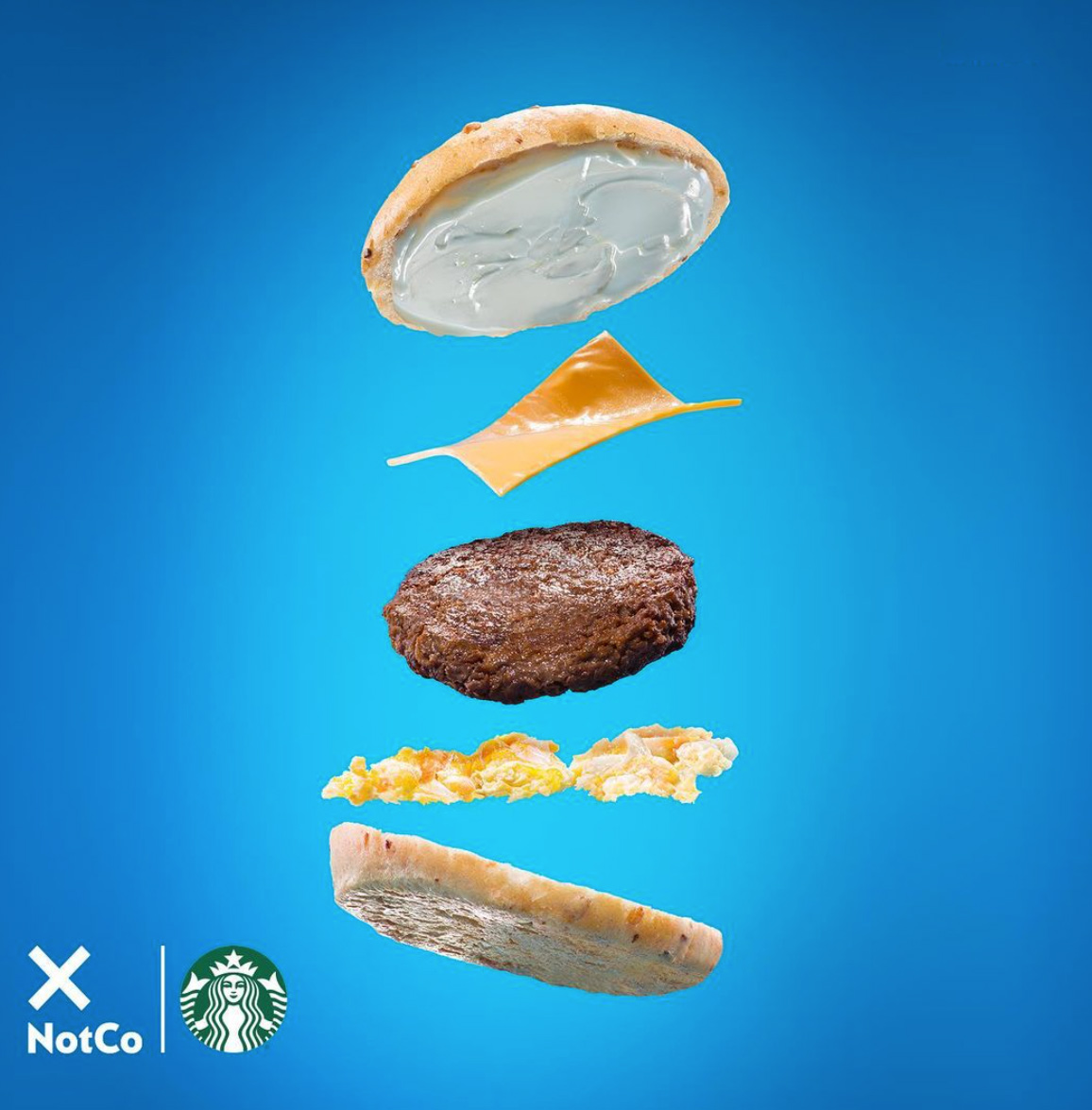 To make its NotMilk, NotMayo, and NotMeat, the company uses unexpected ingredients such as pineapple, coconut, cabbage, peas, bamboo, beets, and chickpeas. Ultimately, NotCo's mission is to replicate animal-based products with more sustainable plant ingredients so that animals no longer have to be part of the food system.
NotCo has gained widespread distribution in South America—which, in addition to Starbucks, includes Papa John's and Burger King—and made its entry into North America with a 2020 launch of its vegan milk products at Whole Foods Markets and other retailers. In July, NotCo raised $235 million in a Series D funding round led by investment firm Tiger Global and included participation from vegan race car champion Lewis Hamilton, musician Questlove, and Twitter CEO Jack Dorsey. With the new funding, NotCo aims to expand its global distribution to Europe and Asia and have its products available in 8,000 retailers globally by the end of this year.
For more about vegan options at Starbucks, read:Starbucks' New Fall Drink Is Inspired By Apple Pie. How To Order It VeganEverything You Need To Know About How To Order Vegan At Starbucks10 (Mouthwatering) Vegan Frappuccinos At Starbucks