Fast-food chain Shake Shack is testing its first dairy-free milkshakes and frozen custards at 10 locations in New York and South Florida all summer long. Shake Shack's new Non-Dairy Chocolate Custard and Non-Dairy Chocolate Shake are entirely plant-based and are made with the help of artificial intelligence. To create its first dairy-free desserts, Shake Shack partnered with TheNotCompany ("NotCo"), a Chilean startup that uses an artificial intelligence-powered platform, affectionately known as "Giuseppe," to create plant-based versions of animal products. NotCo's proprietary technology analyzes animal products on a molecular level and pulls from a database of more than 300,000 edible plants to replicate the inputs sans animals.
"We have been looking at the plant-based space for a while and are so excited to be partnering with an innovative food-tech leader such as NotCo," Jeff Amoscato, Senior Vice President of Supply Chain and Menu Innovation at Shake Shack, said in a statement. "Non-dairy custard and shakes have been something our guests have wanted and we are looking forward to seeing where this test takes us."
The following locations of Shake Shack will be testing the limited-time milkshakes and custards made in partnership with NotCo: Winter Park, Garden Mall, Miami Beach, The Falls Coral Gables, Astor Place, Midtown East, Harlem, Upper East Side, and Battery Park City.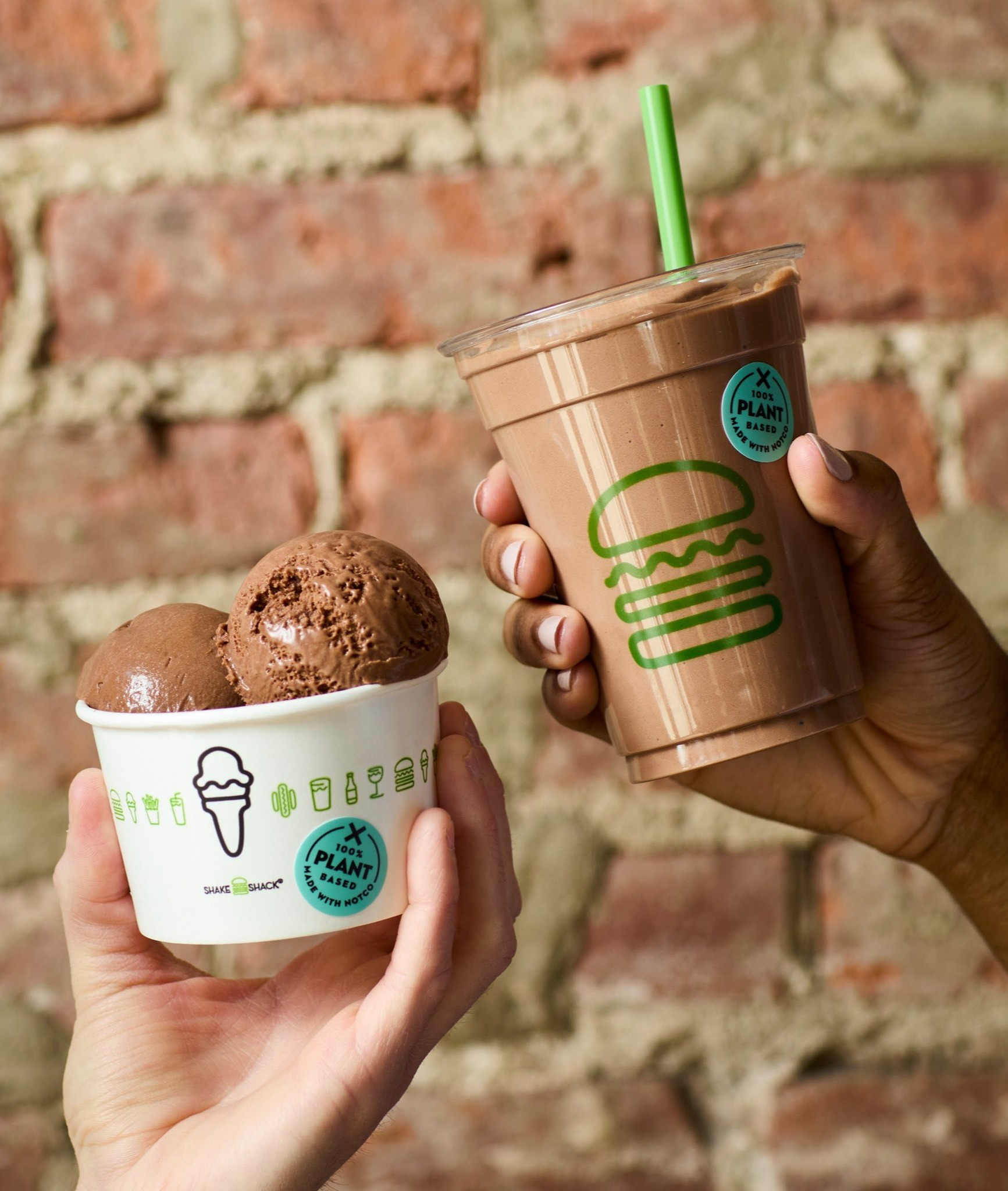 The NotCompany
Dairy-free shakes at Shake Shack
In 2020, NotCo made its retail debut in the United States on World Vegan Day (November 1) in 2020 by way of Whole Foods Market, which stocks its innovative NotMilk—that features a unique blend of components such as pineapple and cabbage identified by Giuseppe to replicate flavor notes of animal-derived milk.
While the Chilean company has gained wide distribution in South America, its Shake Shack partnership represents the first time its innovative products have been available in the United States foodservice sector. For the Shake Shack launch, it took Giuseppe and the NotCo team four months to determine the plant-based components that seamlessly replace eggs and dairy in Shake Shack's new menu items.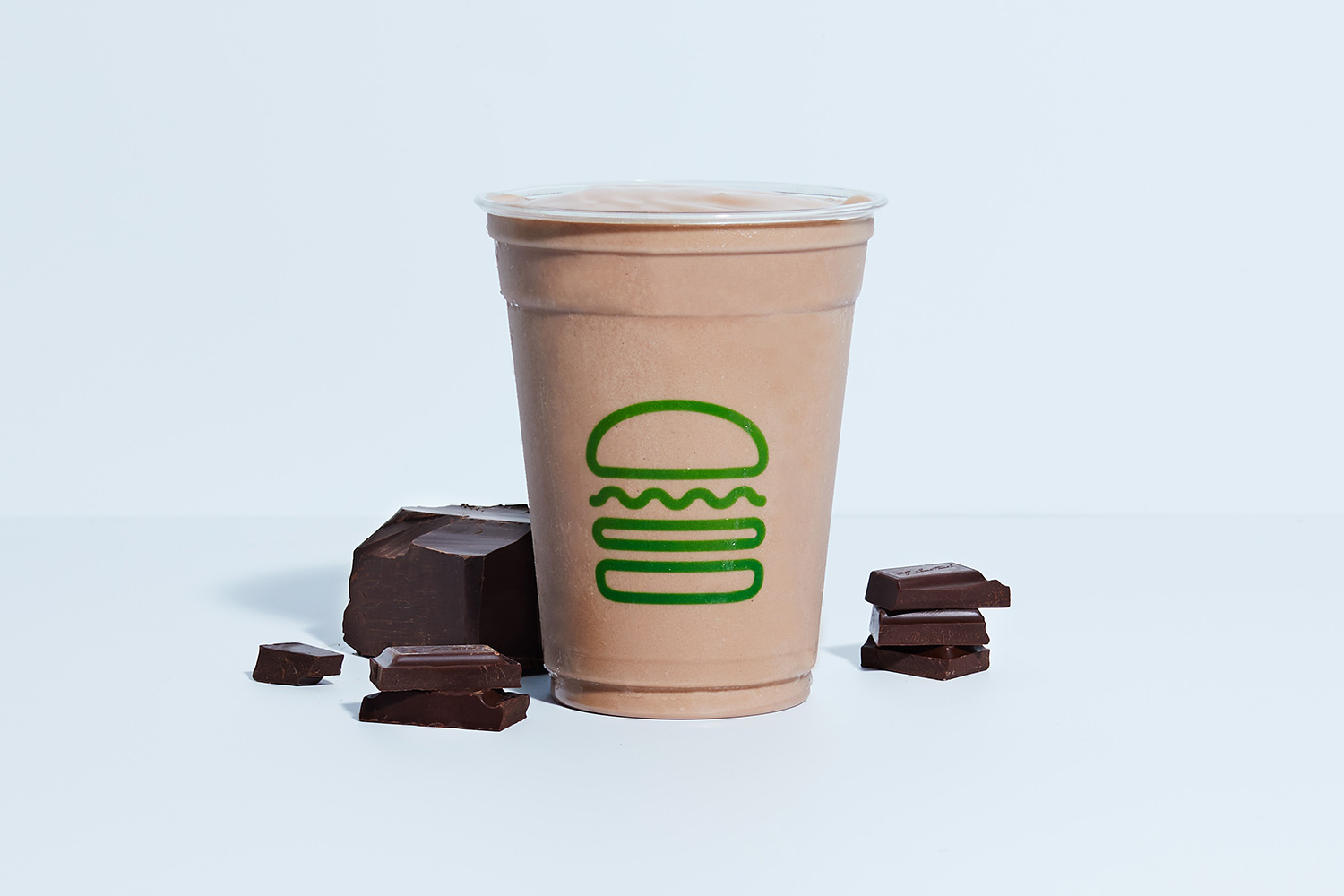 Shake Shack
"Shake Shack is a brand that I've always loved, and grew up enjoying," Matias Muchnick, CEO and Co-Founder of NotCo, said in a statement. "Their food is unfussy, consistently delicious, and high quality. In a way, Shake Shack has created the perfect blueprint for what we want to emulate with our plant-based foods, and we're so excited to be kicking off this journey into food service with their team."
In addition to Shake Shack, this month, the company's innovative milk launched at Starbucks locations in Colombia, bolstering its existing partnership with the international coffeehouse chain. Earlier this year, the company also announced a joint venture with The Kraft Heinz Company—the "Kraft Heinz Not Company"—which will result in yet-to-be-announced co-branded products.
To fund its global expansion, NotCo closed a $235 million Series D funding round last July with participation from vegan race car champion Lewis Hamilton, musician Questlove, and Twitter CEO Jack Dorsey.
Vegan at Shake Shack
Outside of its new partnership with NotCo, Shake Shack's vegan selection in the US is lacking. In 2018, the chain tested the Veggie Shack, its first vegan-friendly burger, for a limited time at select locations in New York City. In 2020, the chain expanded the test of a new iteration of the Veggie Shack—featuring a patty made with greens, grains, and herbs, which came topped with avocado, roasted tomato, shredded lettuce, and non-vegan lemon mayonnaise—again for a limited time, to locations in six states. Shake Shack does offer a meatless 'Shroom Burger on its permanent menu but it cannot be ordered vegan as the portobello mushroom patty is stuffed with cheese.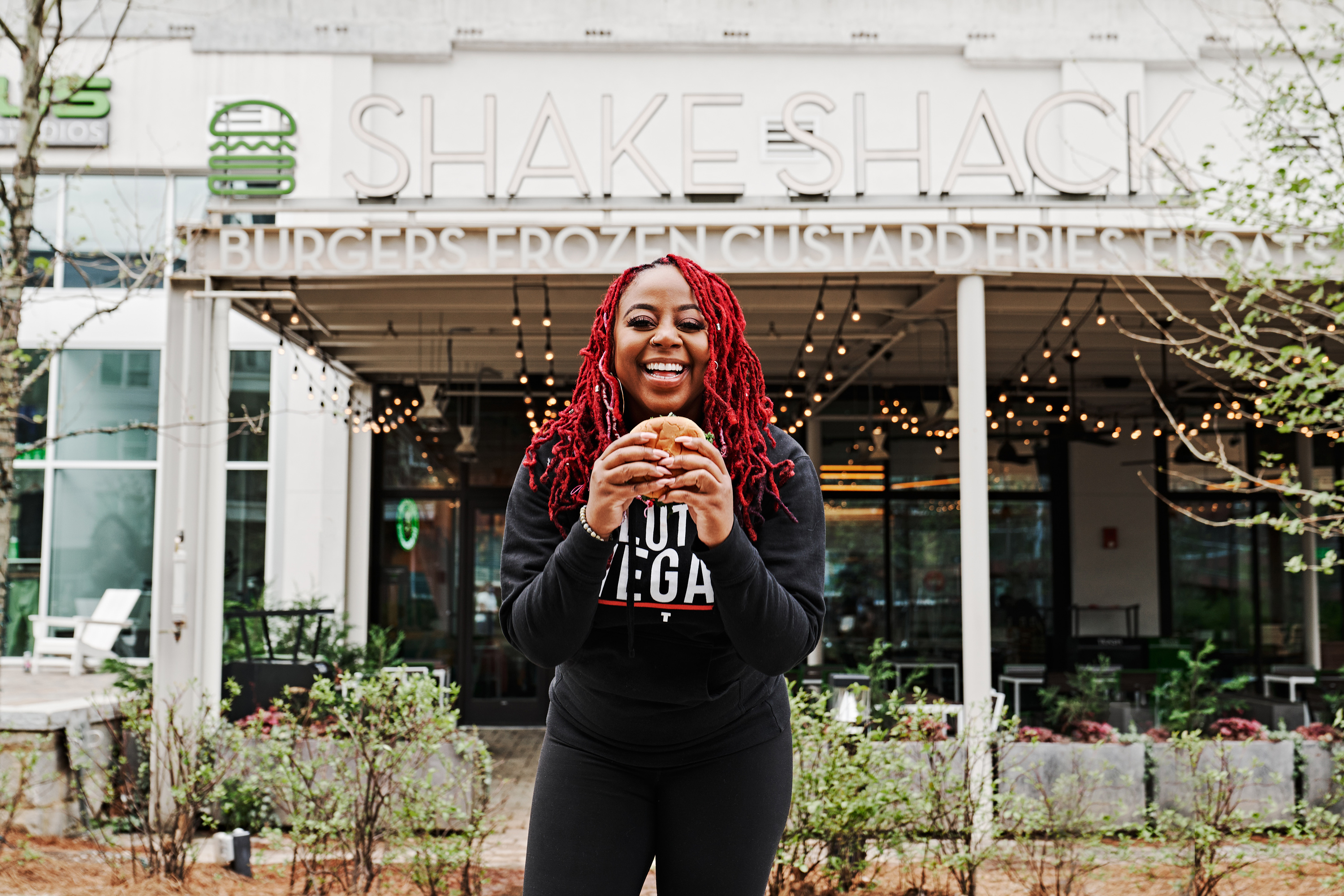 Slutty Vegan
Shake Shack did offer a vegan burger for a short time through its collaboration with Slutty Vegan's Pinky Cole in 2021, which put the SluttyShack burger on the menu at locations in Harlem and Atlanta for one day. Last week, the chain's owner, prolific restaurateur Danny Meyer, helped Cole raise $25 million in a Series A funding round to expand her Slutty Vegan burger empire.
Shake Shack has tested several vegan burgers outside of the US, too. Last year, the fast-food chain added the Vegan Crispy Shallot Burger—which featured mushroom-based vegan patty topped with a smoky vegan cheddar cheese, beer-marinated fried shallots, lettuce, and Dijonaise sauce—to all of its United Kingdom locations for a limited time. This test followed another limited time offer of The Vegan Shackburger at its UK locations in 2020.
For more about NotCo's innovative technology, read:
Starbucks Adds Meatless Beef Sandwiches to 130 Stores in Chile
Barack Obama Celebrates 60th Birthday With a Vegan Food-Tech Feast
This New Vegan Chicken Tastes Just Like Chicken Thanks To AI