Entrepreneur Pinky Cole is determined to make Slutty Vegan a billion-dollar empire. To accelerate that goal, the four-year-old vegan chain just raised $25 million in a series A funding. The round was led by New Voices Fund (owned by social commerce innovator Richelieu Dennis) and Enlightened Hospitality Investments (owned by restaurateur Danny Meyer).
"I got the Michael Jordan of food on my team," Cole told For(bes) the Culture about Meyer joining her business as an investor. Meyer is best known for scaling his successful fast-food concept Shake Shack, an area of expertise Cole sees as an asset to her growing business.
Cole will use some of the $25 million in funding to open 10 new locations of Slutty Vegan by the end of this year and an additional 10 outposts by the end of 2023.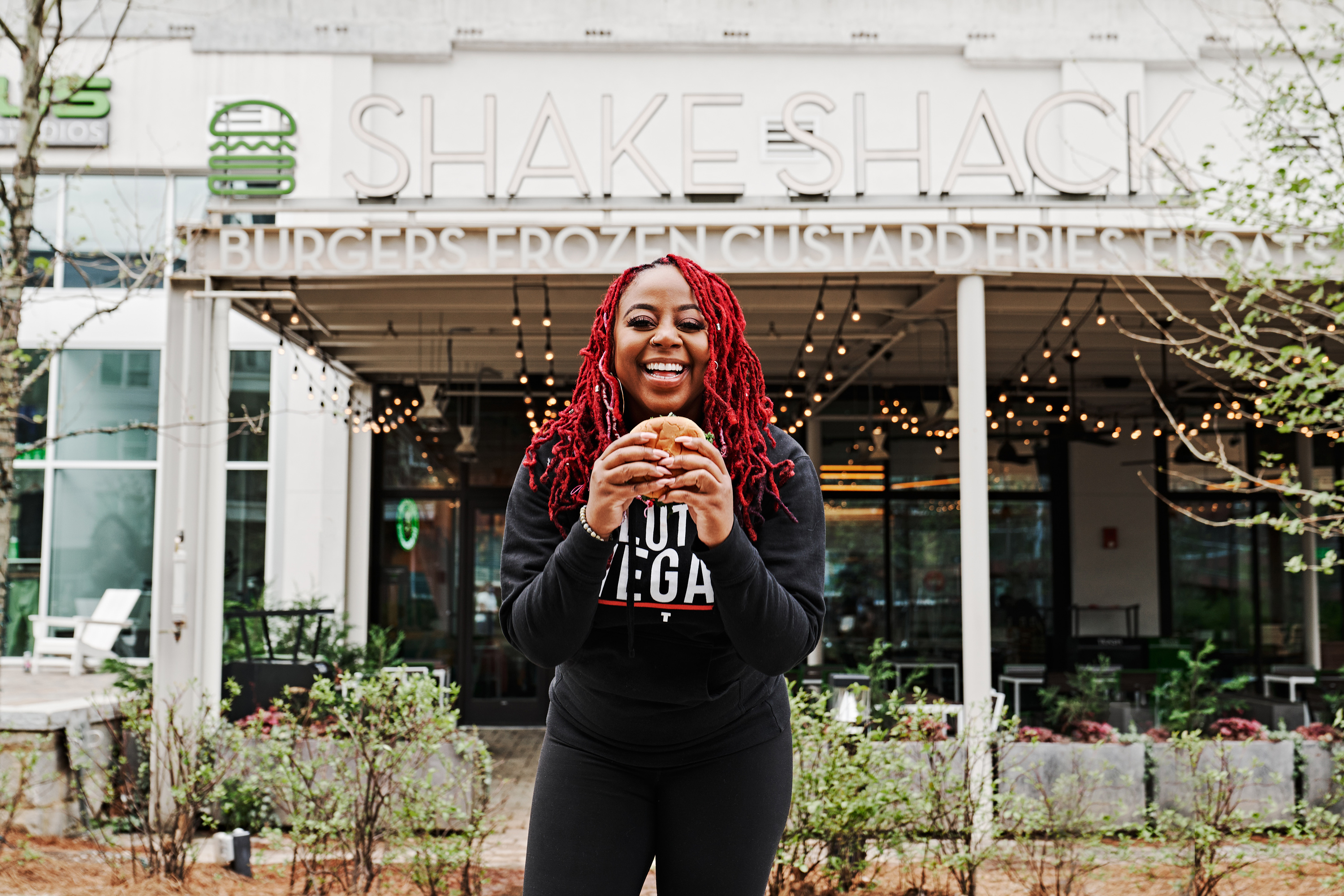 Slutty Vegan
Slutty Vegan's burgers at Shake Shack
Meyer's investment in Slutty Vegan comes after he worked with Cole last year to bring her concept to Shake Shack's "Now Serving" pop-up series—a collaboration initiative with local chefs across America that supports local organizations.
Served for a very limited time in Harlem and Atlanta locations of Shake Shack, The SluttyShack featured a Shake Shack veggie patty topped with Pinky's secret Slut Dust, lemon ginger kale, caramelized onions, vegan ranch, and vegan mayo on Slutty Vegan's signature toasted Hawaiian bun.
While this particular collaboration was short-lived, Cole's presence had an impact on Meyer beyond the pop-up. "I had never seen vegan food presented in such a fun way," Meyer told For(bes) the Culture. "Leaders are often defined by the degree to which people want to follow them, and I saw people following the leader."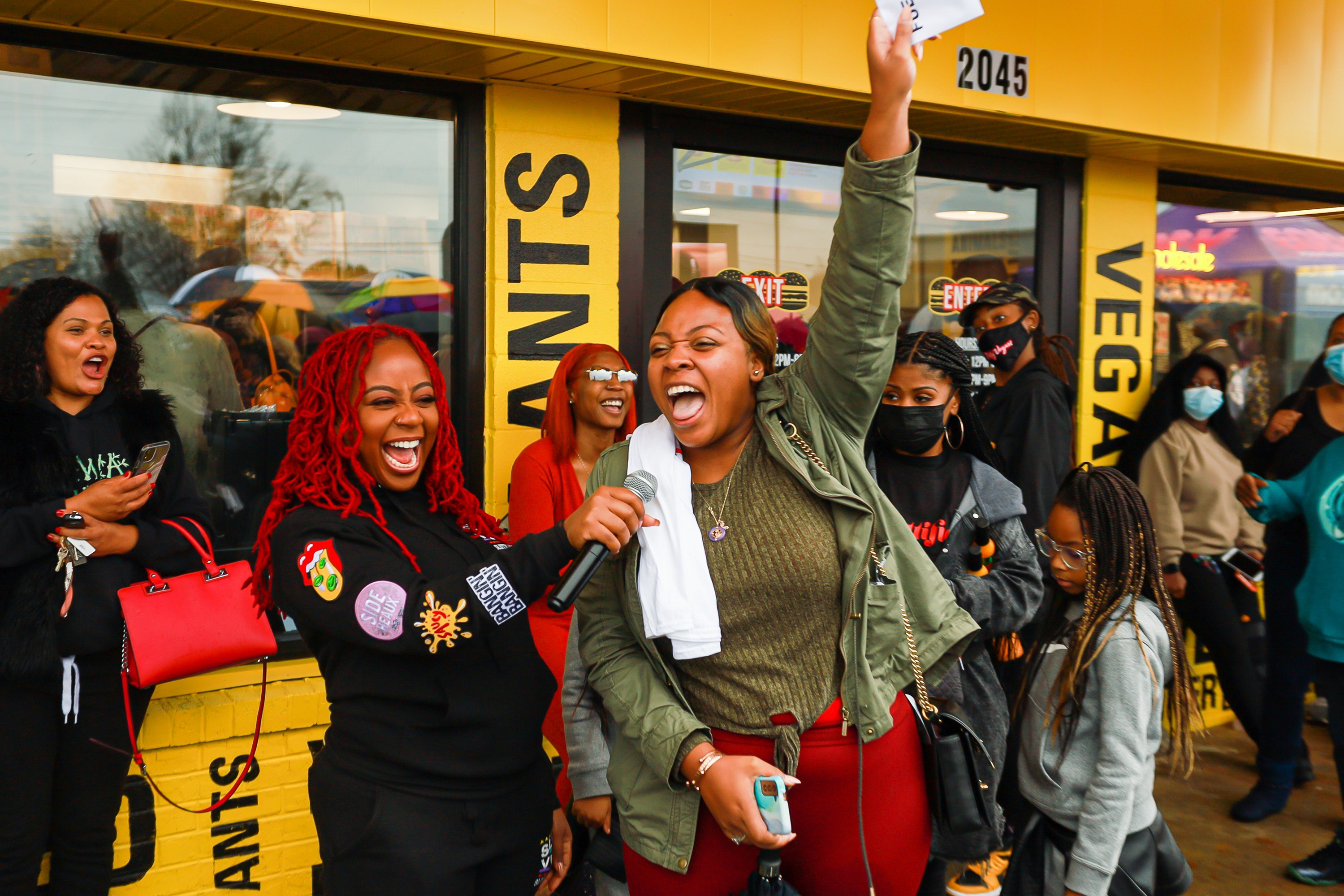 Slutty Vegan
Building the Slutty Vegan empire
Cole opened the first location of Slutty Vegan in 2018 as a food truck that drew hours-long lines of people waiting to get "sluttified" by eating her indulgent plant-based burgers. The chain now has four locations in Georgia and this weekend, Slutty Vegan's fifth location will open in the college town of Athens, GA. The first out-of-state locations are planned for Brooklyn, NY and Birmingham, AL, with many more to come.
Slutty Vegan counts some of the biggest A-listers as guests, including Tyler Perry, Usher, Missy Elliot, and Shaquille O'Neal—who recently credited Slutty Vegan for helping him replace beef with a better-for-him option.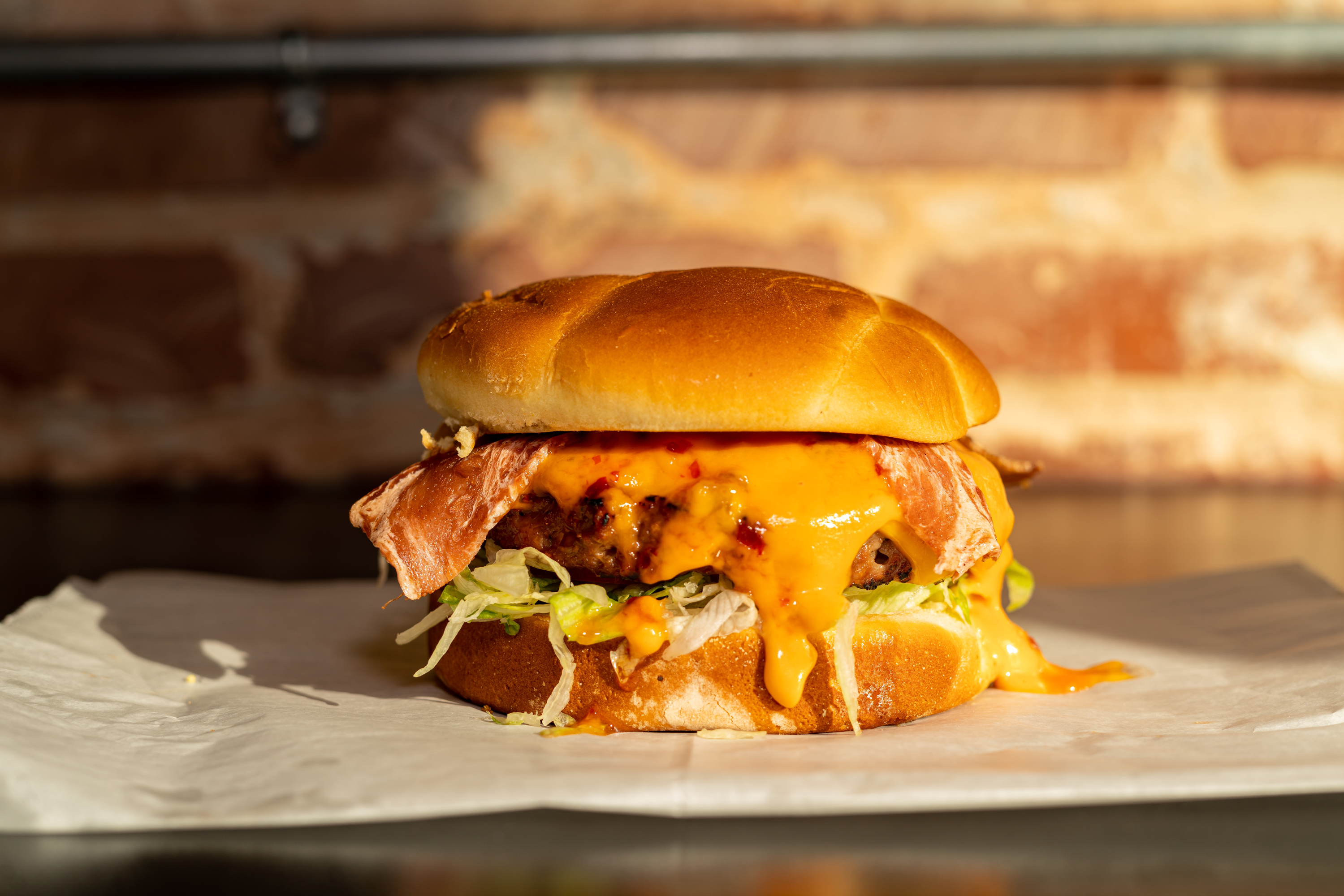 Maya Hockaday
Cole's Slutty Vegan is a veritable sensation that not only includes a growing number of restaurants but retail products such as dips and branded partnerships, including a collaboration with snack brand Rap Snacks that resulted in multiple flavor launches. Cole's first book Eat Plants, B*tch is slated for release in November and she has a shoe deal in the works, too.
And as much as her business is about food and fun, Cole is also steadfast about her mission to empower people of color through her Pinky Cole Foundation. For new investor Dennis, the draw is both the delicious food and the impact that funding a Black woman-owned brand can have.
"It's about partnering with these incredible entrepreneurs and their businesses to drive real scale and growth and create wealth for those founders," Dennis told For(bes) the Culture. "And that's what Pinky has done here and continues to do. This new round of investments will rapidly transform not just the vegan restaurant industry but will drive an incredible amount of health initiatives and food options for the Black community that may not have existed yet."
Since inception, the Cole's nonprofit has engaged in a number of initiatives, including paying the tuition balances of 30 Clark Atlanta University students in an effort to help them stay in school; paying overdue electricity and gas bills of struggling families during COVID-19 lockdowns in Atlanta; paying the rent for small businesses in the Metro-Atlanta area to keep them afloat during the pandemic; and providing employment and paid training to formerly incarcerated youth through the Georgia Department of Juvenile Justice.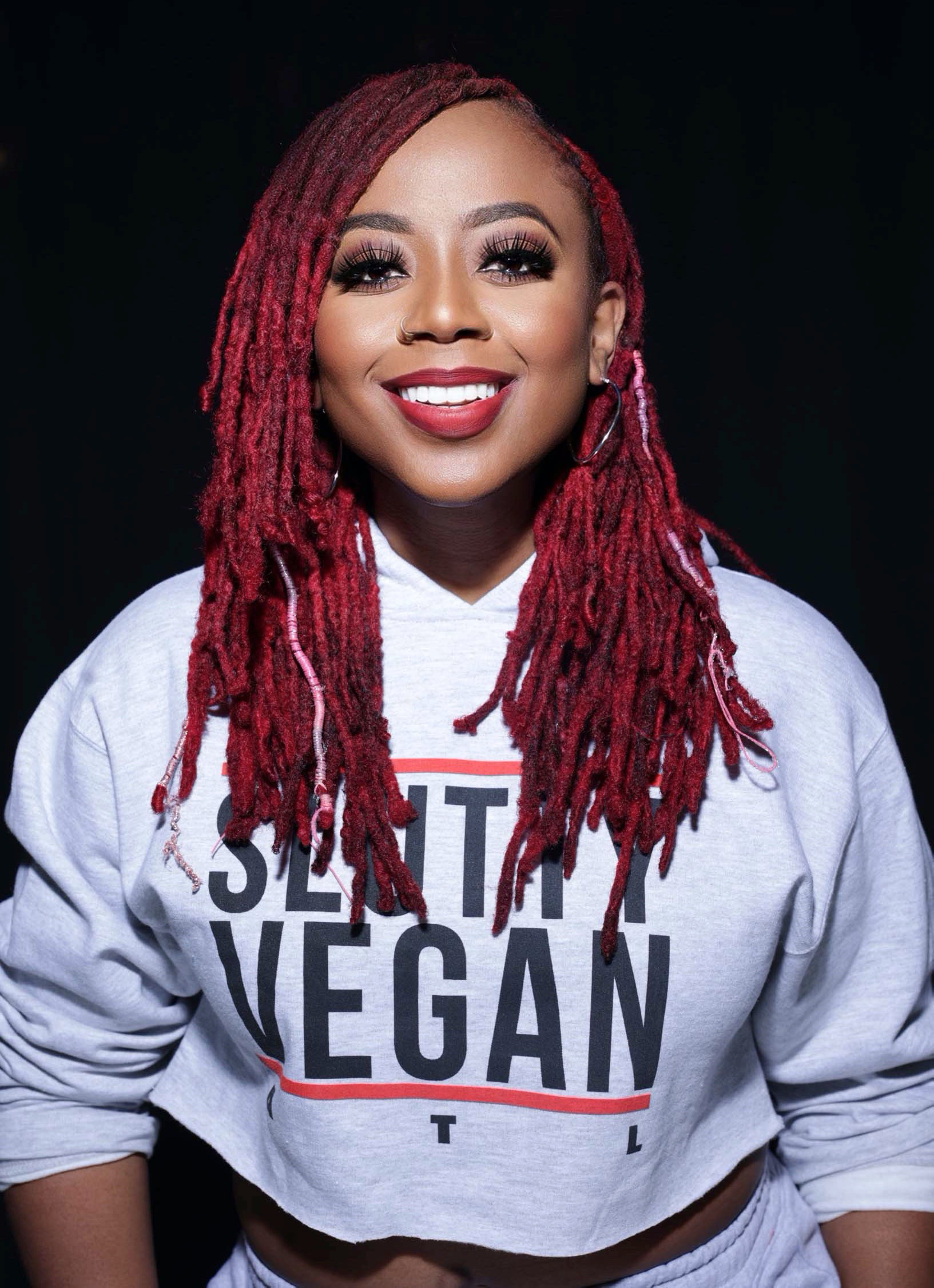 Sterling Pics
With the new $25 million in funding, Cole's business has a valuation of $100 million. "When people see that you are not only building a profitable company, but you are building an ecosystem, people respect that," Cole told Inc. "They continue to want to support you. It feels so good to know that level of growth can come beyond money, and funnel back out to our communities."
For more about Slutty Vegan, read:
Atlanta's Unstoppable Eatery Slutty Vegan Expands to New Location
Slutty Vegan To Open New Vegan Bar in Atlanta Food Hall
Slutty Vegan's Pinky Cole Just Opened a Vegan Cheesesteak Concept