IKEA was an early adopter of the plant-based food movement when it launched a vegan version of its Swedish meatballs back in 2015. Since then, the furniture giant has explored other ways to cut down the carbon footprint of its food offerings.
As part of its sustainability commitments, IKEA is also working to transition its bistro menus to be 50 percent plant-based by 2025. It also aims to make 80 percent of its packaged meals plant-based within that time frame.
IKEA's Swedish parent company, Ingka Group, is looking to take things one step further with the forthcoming launch of Saluhall, a food hall centered around Nordic culture that will initially serve food that is 80-percent plant-based—with an eye on going 100-percent plant-based in the future.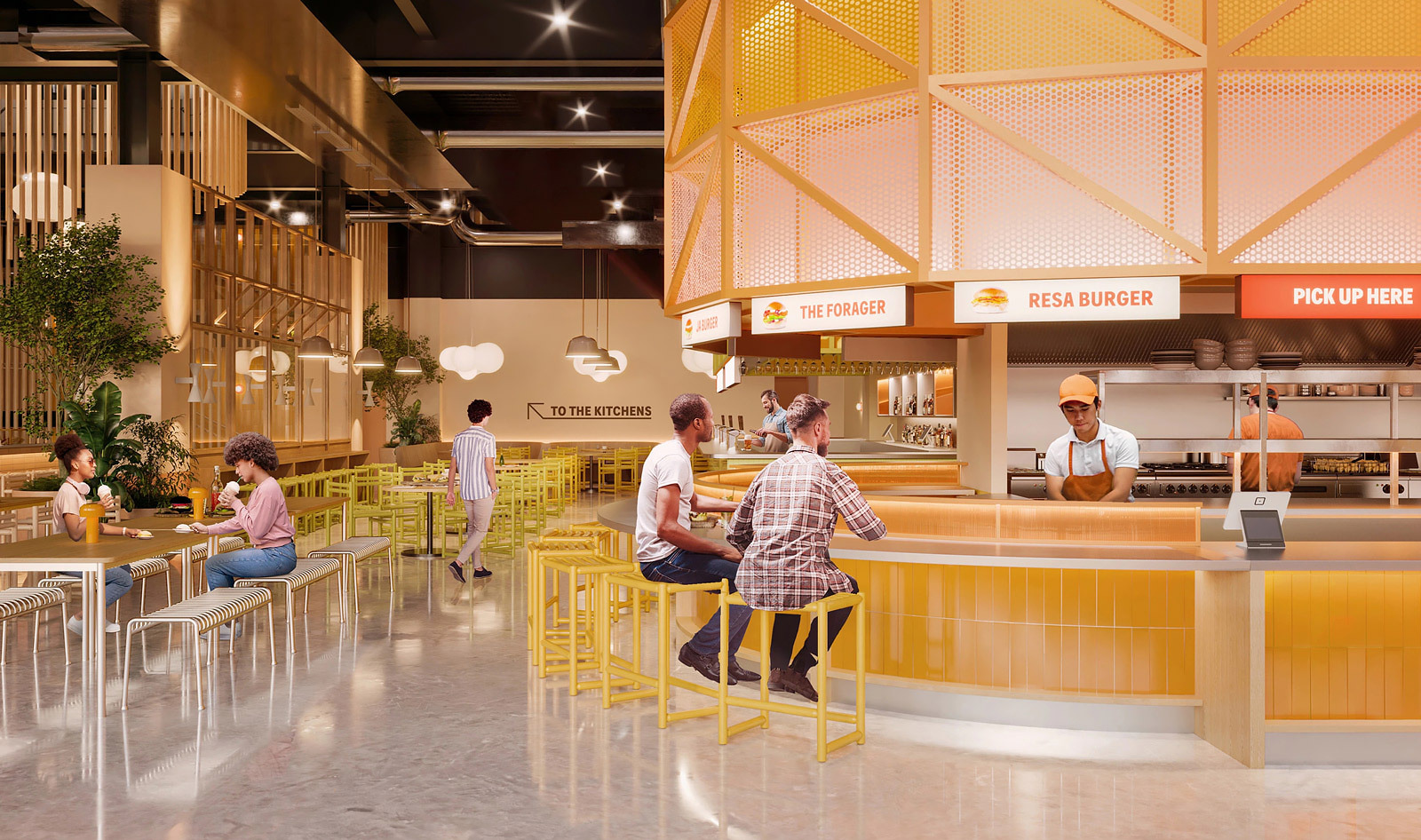 Ingka Group
"We are excited to be unveiling Saluhall, our bold and fresh Nordic take on the food hall concept," Jens Nielsen, Ingka Centres' Commercial and Digital Director, said in a statement. "Our food offering has long been a key element of our meeting places, and with Saluhall we will go beyond dining to inspire the many people with more sustainable food choices, like plant-based dishes."
Currently, there are 45 Meeting Places concepts operated by Ingka Centers globally. Saluhall is its first entirely beef-free food hall concept with locations in development in Changsha, China; Gurugram, India; and San Francisco, CA.
IKEA's modern plant-based food hall
The offerings at Saluhall will start off 80-percent plant-based but the concept will continue to evolve with the aim of becoming a 100-percent plant-based food hall. The menus will be built around the four pillars of Nordic street food: bread, beer, burgers, and ice cream.
"We developed the Saluhall concept to be a joyful community experience. As people come back together and enjoy spending time with each other, the demand for food halls is on the rise again," Nielsen said. "The flexibility of Saluhall offers people the freedom they look for, and the ability to experience life together."
"We want it to be about a whole lot more than what's on the menu—a modern and original twist on the traditional food hall; providing local communities with a place to meet, while eating delicious food and socializing together in an even more inclusive and sustainable way," Nielsen said.
While exact menu items have yet to be revealed (and will vary by location), the menu will feature oat milk ice cream, plant-based burgers, and other fare made from seasonal and local ingredients, all at accessible prices.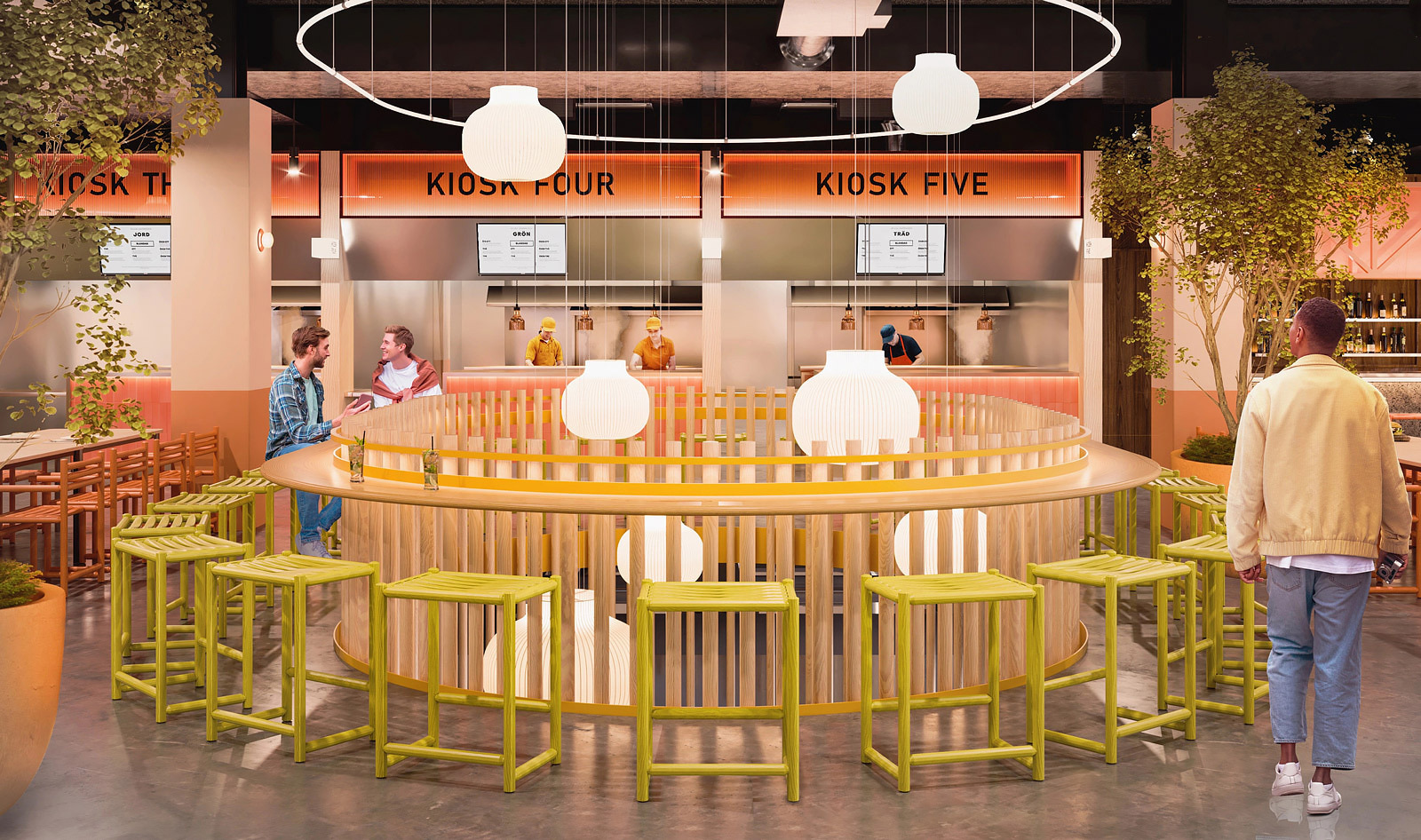 Ingka Group
"Saluhall revolves around food and drink, but it is a lot more than eating and drinking," Stéphane Keulian, F&B Concept Development Leader at Ingka Group, said in a statement. "It is inspired by the New Nordic Food Manifesto movement that began nearly twenty years ago."
Saluhall will also operate a cooking school that will be open to the public, with kitchens available for use afterhours to locals. The food hall will also donate any leftover food to support surrounding communities.
"Through lectures, cooking experiences and a cookery school, Saluhall will be a natural location that brings people and local businesses together. And we are not doing this alone," Keulian said. "We are teaming up and connecting with other visionary minds who are eager to reinvent the traditional food court idea and bring a taste of local culture to Saluhall."
At its San Francisco Saluhall, the company is currently in talks with five vegan-friendly businesses: Casa Boriqueña, La Venganza, Curry Up Now, Momo Noodle, and the Sarap Shop.
Vegan meatballs at IKEA
While Saluhall is a separate concept from IKEA, the furniture chain's bistro is also becoming a haven for plant-based eaters around the world. Building on the momentum of its first vegan Swedish meatballs, IKEA launched a new, meatier vegan meatball (which it calls "plant balls") in 2020 across bistro menus in Europe, Asia, the United States, and other regions.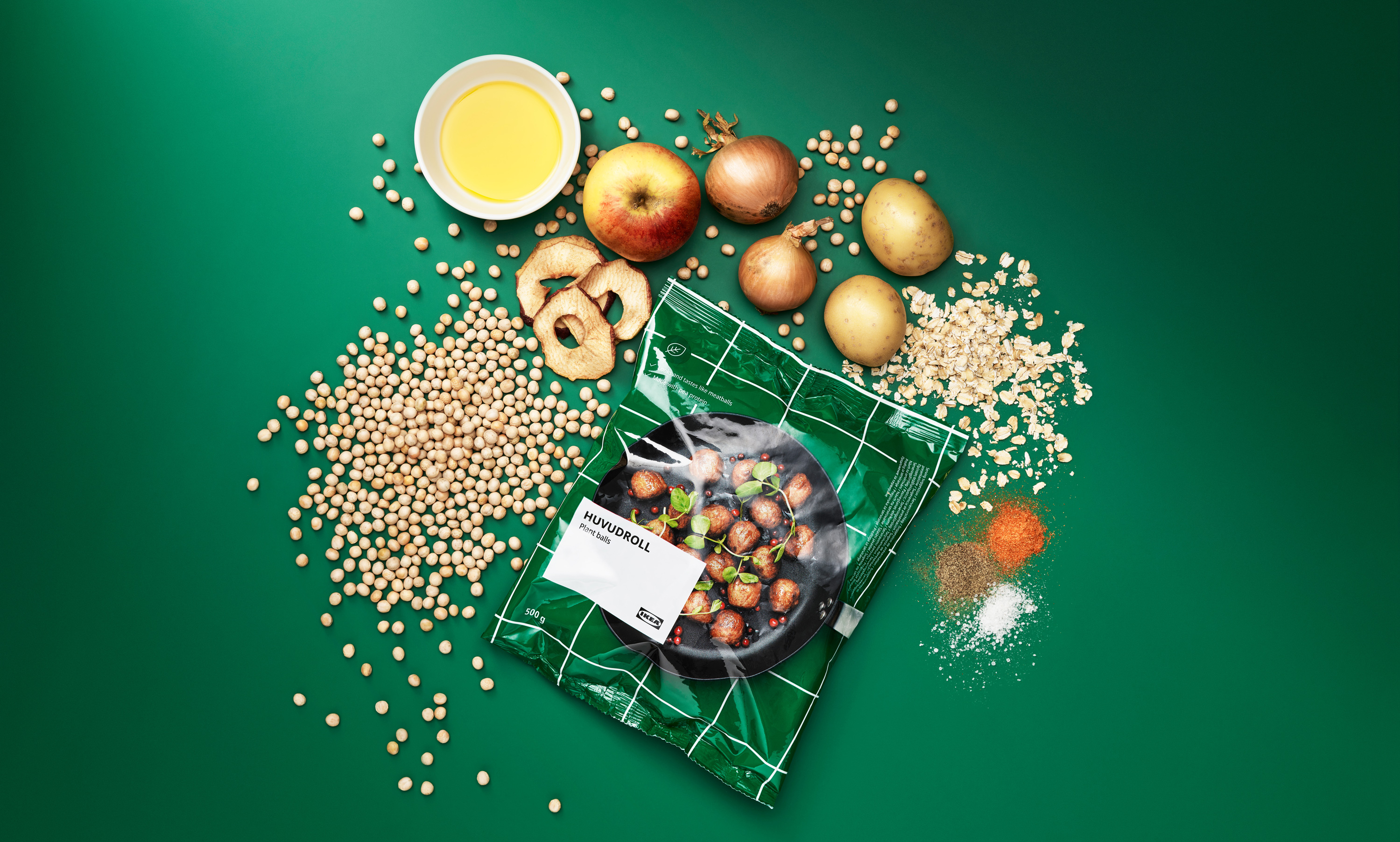 IKEA
Also available in its grocery section under the name HUVUDROLL, the vegan meatballs are made with yellow pea protein, oats, potatoes, onion, and apple, and carry only 4 percent of the carbon footprint produced by its animal meat-based meatball.
IKEA sells more than one billion meatballs every year and to meet its climate goals, it is giving consumers plant-based versions that can spark a sustainable transition. "If we were to convert about 20 percent of our meatball sales to plant balls, that would mean around 8 percent reduction of our climate footprint for the food business at IKEA," Sharla Halvorson, Health & Sustainability Manager for IKEA's global food business, previously said in a statement.
"In order to reduce the climate footprint of the IKEA food business, we need to reduce the amount of traditional meatballs that we sell," Halvorson said.
In addition to vegan meatballs, IKEA also added vegan hot dogs to its menus in 2018; introduced plant-based chicken in the US and UK; developed an extensive vegan menu in Japan; and has experimented with a number of other plant-based innovations. Last year, for the month of June, IKEA added horse-shaped vegan pork cutlets to its menus in Hong Kong made by local company OmniFoods.
For the latest vegan news, read: