Love them or hate them, celebrities live their lives in the public eye which means that their support of veganism elevates the lifestyle to their millions of fans globally. So which celebrities were doing the most for plant-based living in 2022?
We'd say Lizzo consistently made vegan food look delightful through her TikTok cooking videos (we've been making her Hot Cheetos hack for months) and vegan restaurant finds.
While a staunch critic of veganism in years past, chef Gordon Ramsay fully embraced plant-based food this year in a multitude of ways from new viral recipes to plant-based MasterChef challenges.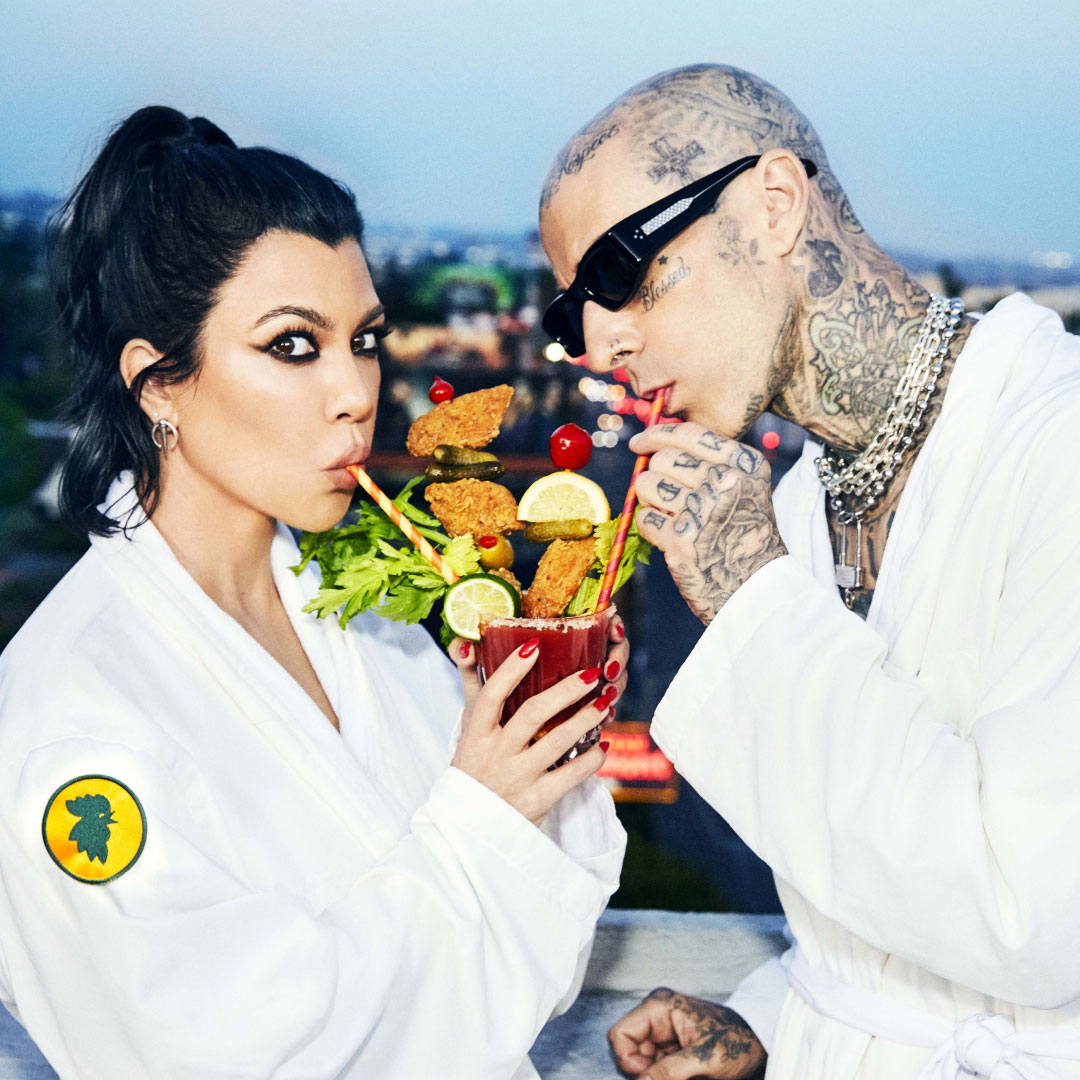 Ellen von Unwerth
The Kardashian/Jenner clan and adjacent members continued to promote plant-based living, with eldest sister Kourtney Kardashian and new husband (and longtime vegan) Travis Barker leading the way by partnering with vegan chicken brand Daring Foods.
This is the year 92-year-old Clint Eastwood touted the environmental benefits of plant-based living; Paul McCartney challenged Starbucks to drop its vegan milk upcharge; Shaquille O'Neal munched on Slutty Vegan burgers to cut down on beef; and BIllie Eilish helped steer Nike in the vegan direction, one iconic shoe style at a time.
And perhaps one of the biggest celebrity developments of 2022 was Hart House, a vegan concept opened by none other than comedian, actor, and entrepreneur Kevin Hart.
Top celebrity vegan news of 2022
Which celebrity stories were tops this year? Let's take a look at the 22 buzziest celebrity-driven vegan news of 2022.
1 Kevin Hart takes on McDonald's with vegan chain Hart House
Kevin Hart opening a vegan fast-food restaurant was not on our 2022 bingo card at the beginning of the year but the comedian extraordinaire pleasantly surprised everyone with Hart House back in August.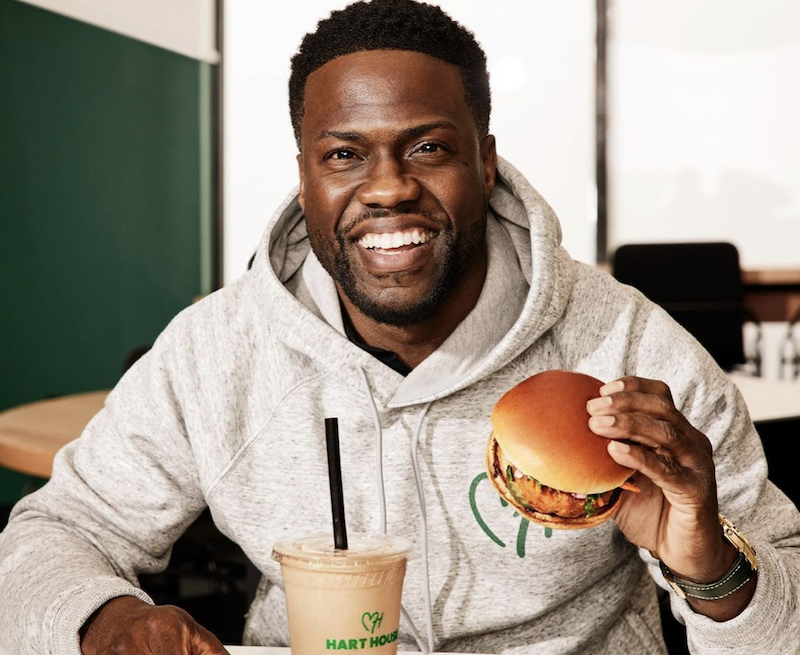 Hart House
Hart's goal with the vegan concept is to compete with McDonald's and we're loving it!
2 Paul McCartney demands Starbucks drop vegan milk upcharge
Beatles legend Paul McCartney was flummoxed when he discovered that Starbucks charges extra for vegan milk substitutions in the United States—a charge that is no longer applicable at Starbucks locations in the British musician's home country.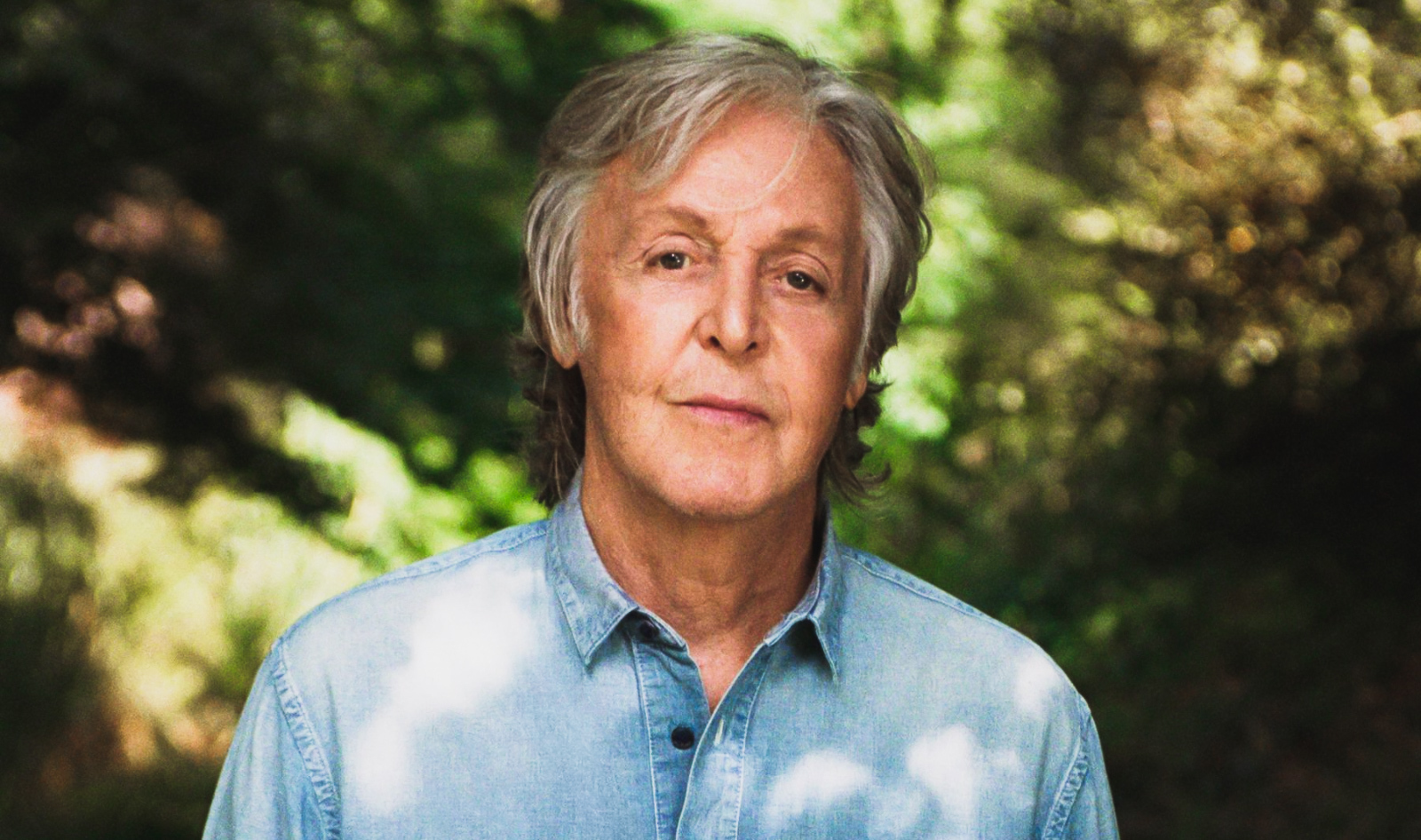 Mary McCartney
McCartney took the coffeehouse to task by demanding it drop the upcharge to make it easier for customers to choose environmentally friendly plant-based milk options.
3Lizzo helps us shop for vegan groceries on Instacart
Back in August, Lizzo and Instacart teamed up to launch the grocery platform's new feature "Carts" which gave users access to celebrity curated shopping lists.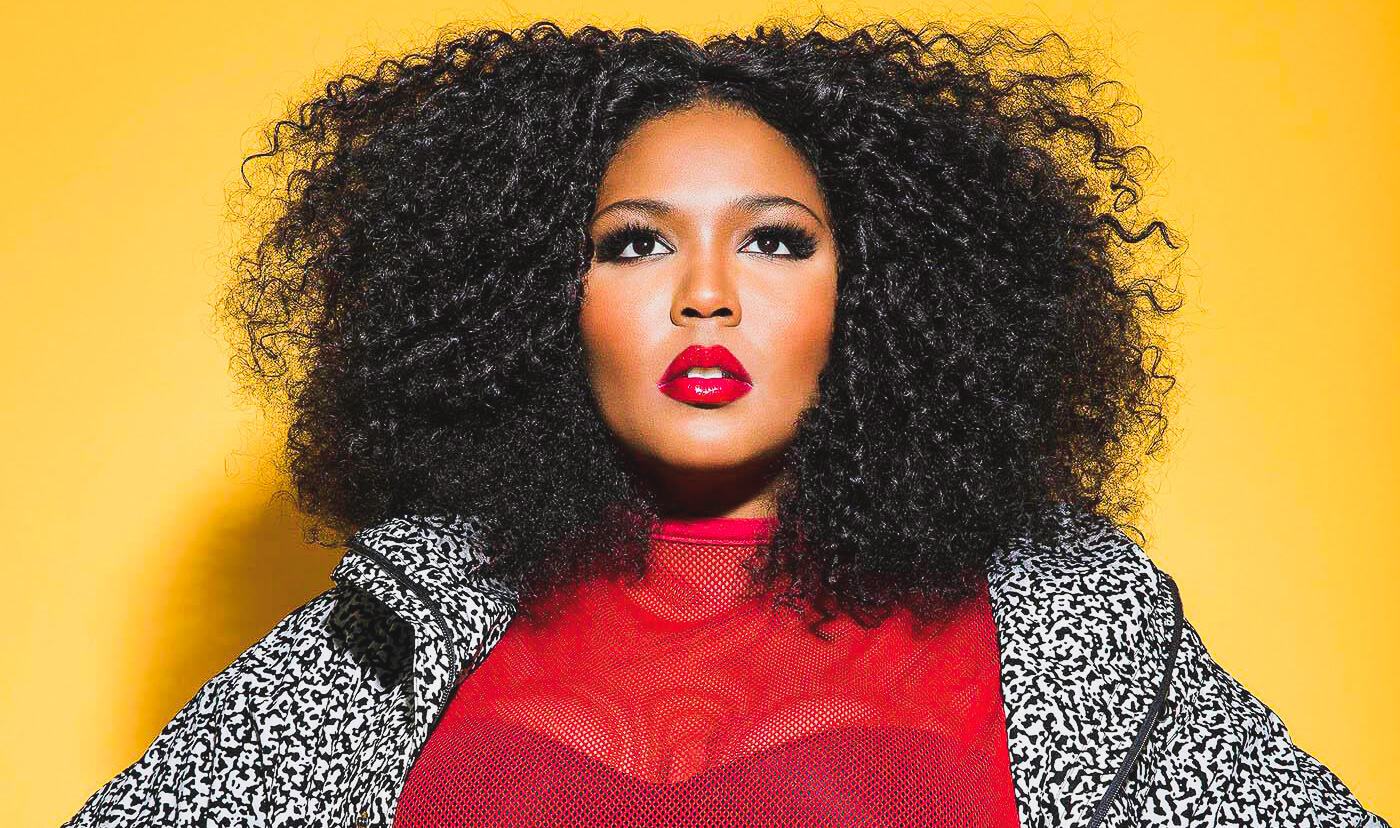 What's in Lizzo's cart? Lots of accidentally vegan snacks such as Takis, Skittles, and Oreos and some on-purpose vegan products like Ben & Jerry's vegan Cherry Garcia ice cream.
4 Clint Eastwood touts climate benefits of plant-based diet
Acclaimed actor Clint Eastwood has spent more than nine decades on Earth. What has he learned? That a transition to plant-based food is the right move for humans, animals, and the planet, alike.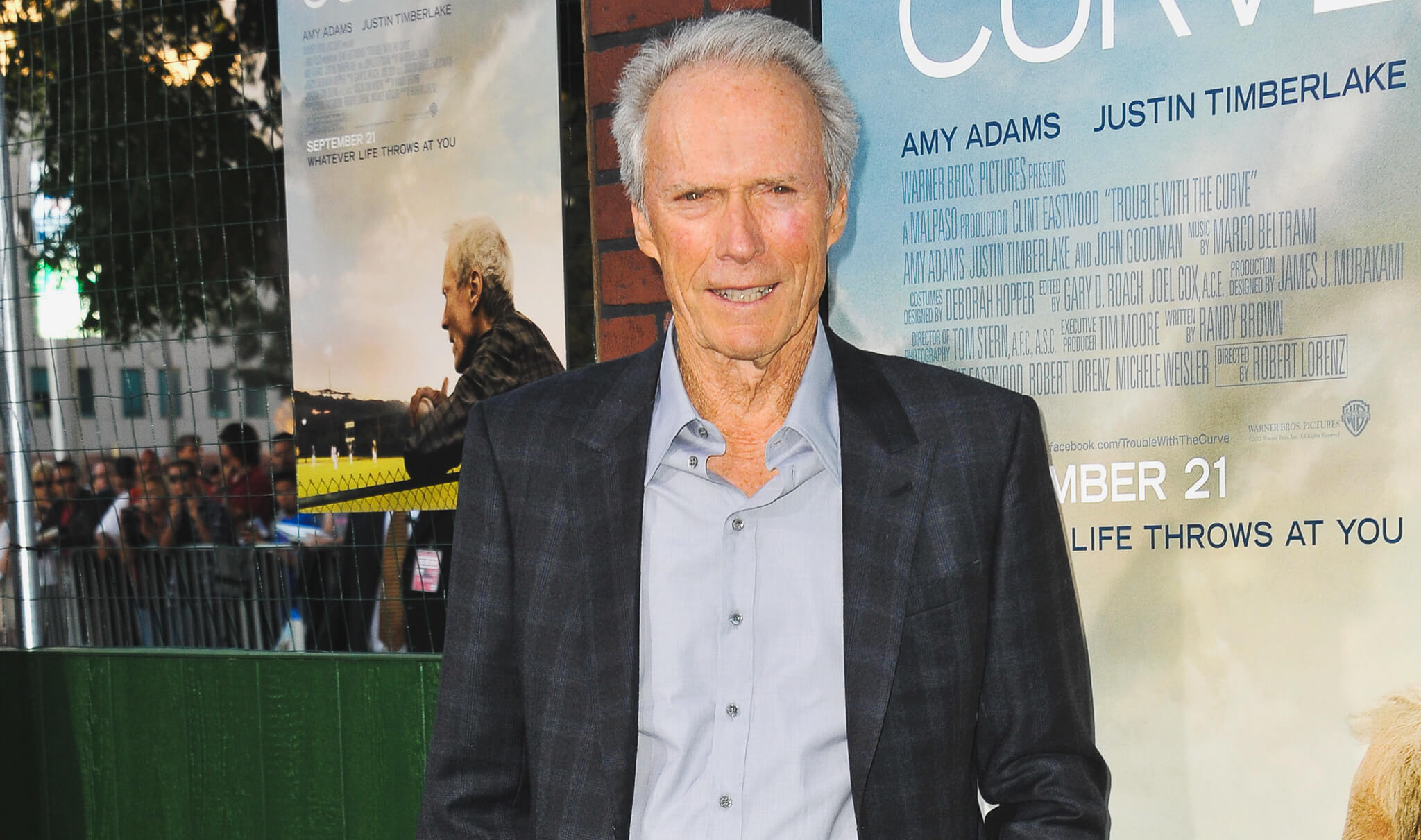 Read more
5 Travis Barker and Kourtney Kardashian Barker's top vegan eats in LA
Ever wonder what Kravis loves to eat in Los Angeles? The newlyweds shared a comprehensive list this summer that spans vegan burgers, Middle Eastern fare, upscale dishes, and secret sushi spots galore. To wash it down, the couple likes to hop around the city to sip on matcha lattes.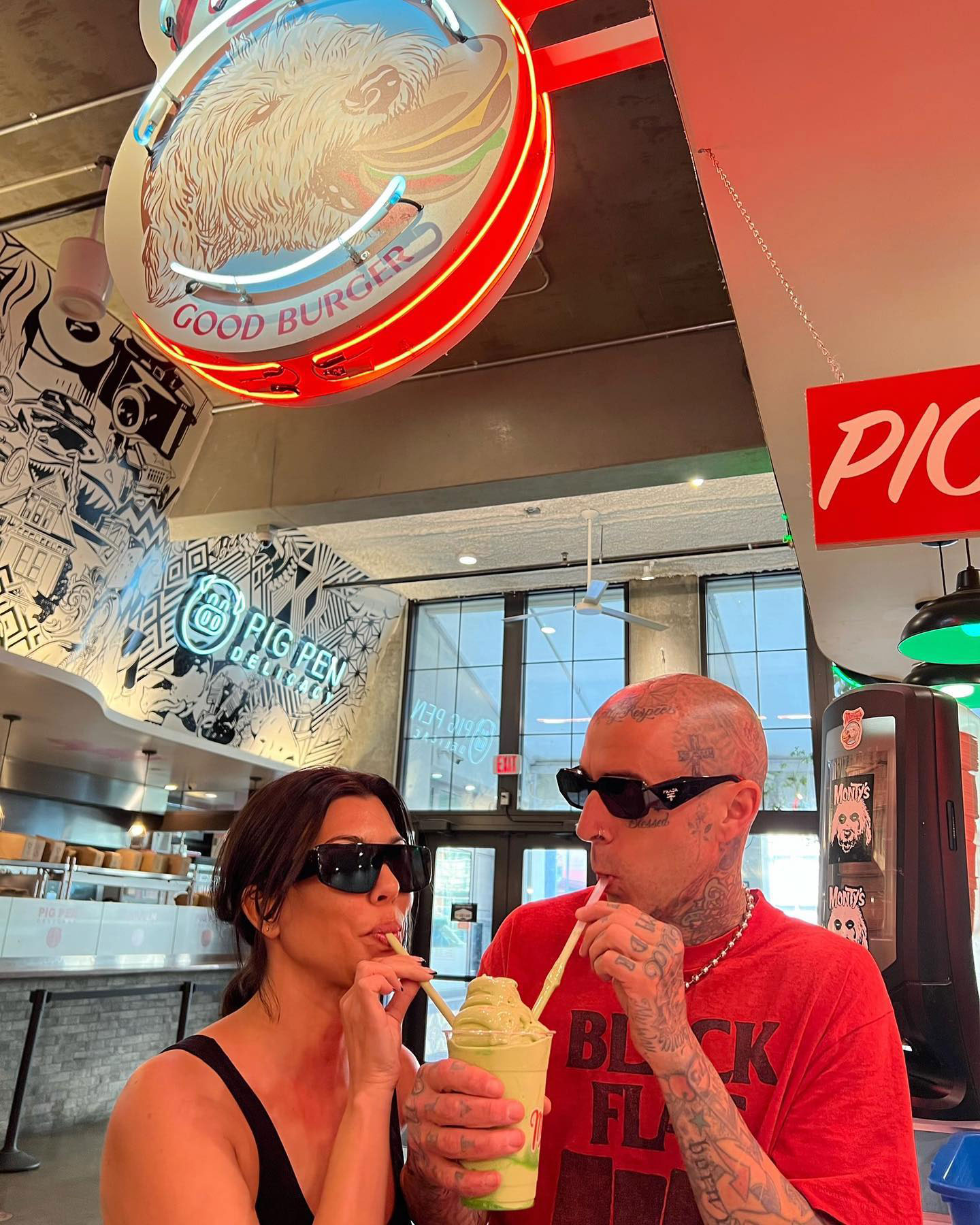 Monty's Good Burger
6 Tabitha Brown's McCormick Sunshine Seasoning hits stores
Last year, Tabitha Brown caused a frenzy with the limited online launch of her McCormick Sunshine Seasoning—which sold out in a record 39 minutes. Luckily, the spice brand and Brown brought the seasoning to stores in May to help everyone sprinkle a little sunshine on their vegan dishes (because that's their business).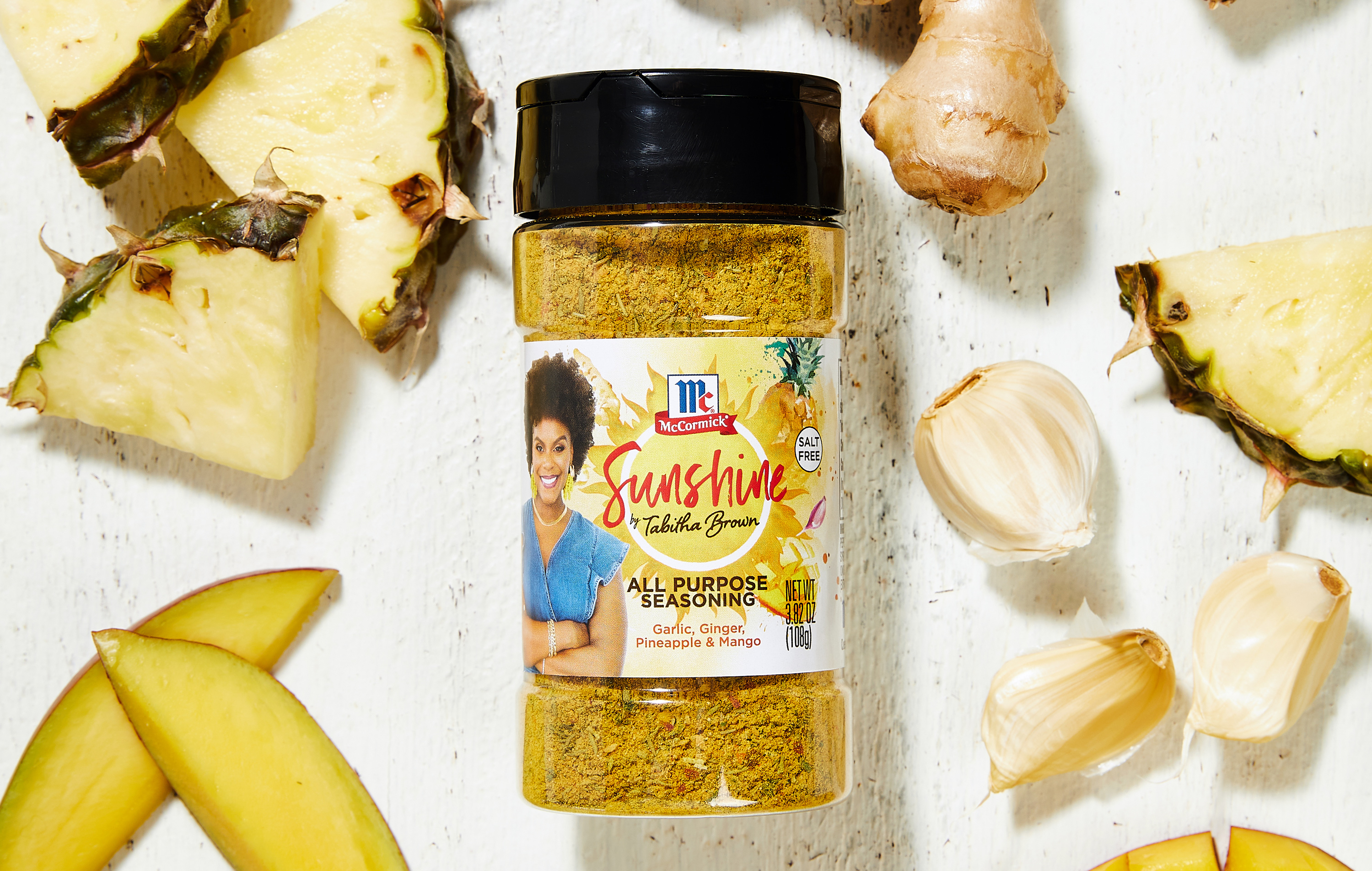 McCormick
7 Gordon Ramsay's love affair with vegan food continues
If someone told us a few years ago that Gordon Ramsay would be all about vegan food, we'd think it was April Fool's. Fast-forward to 2022, and the chef is all about creating innovative recipes, including this one for vegan Bang Bang Cauliflower.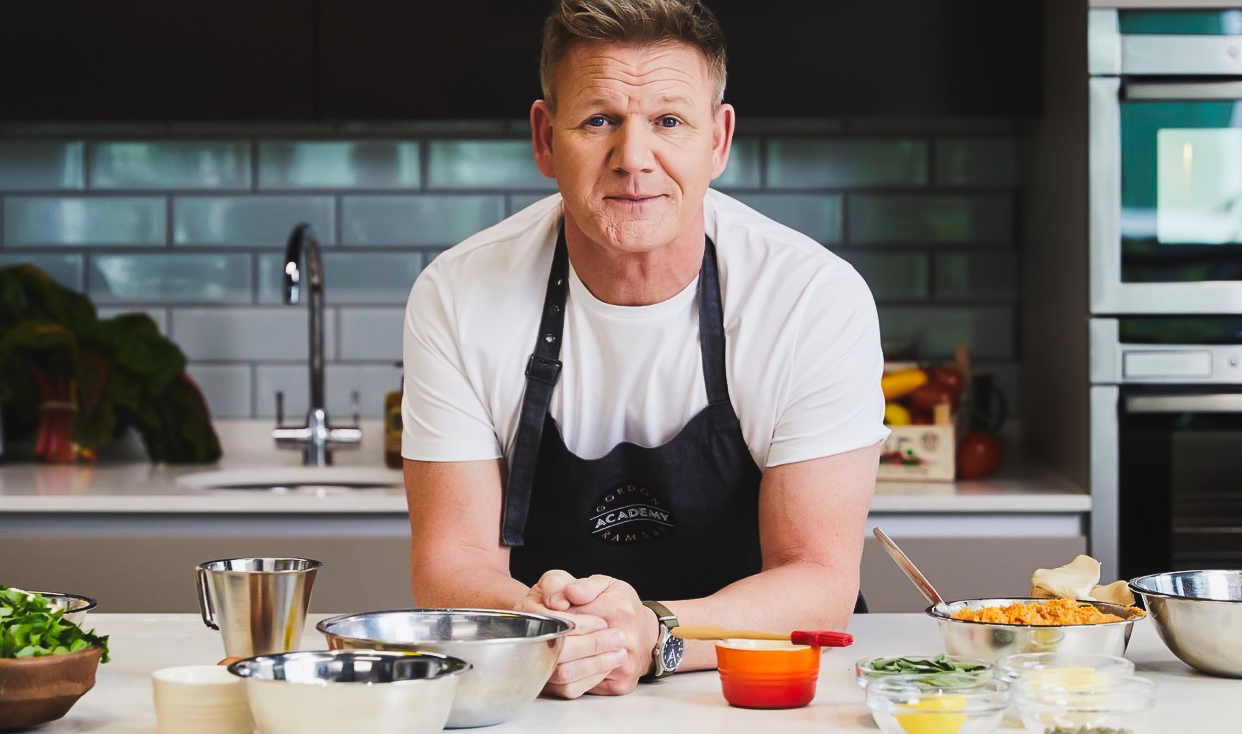 8 Snoop Dogg's vegan hot dogs?
Back in January, Snoop Dogg piqued our interest when he filed for an intent-to-use application with the United States Patent and Trademark office for the use of "Snoop Doggs" in regard to "hot dogs and other sausages." Given the hip-hop legend's love of vegan meat, we're thinking vegan hot dogs might be in the works.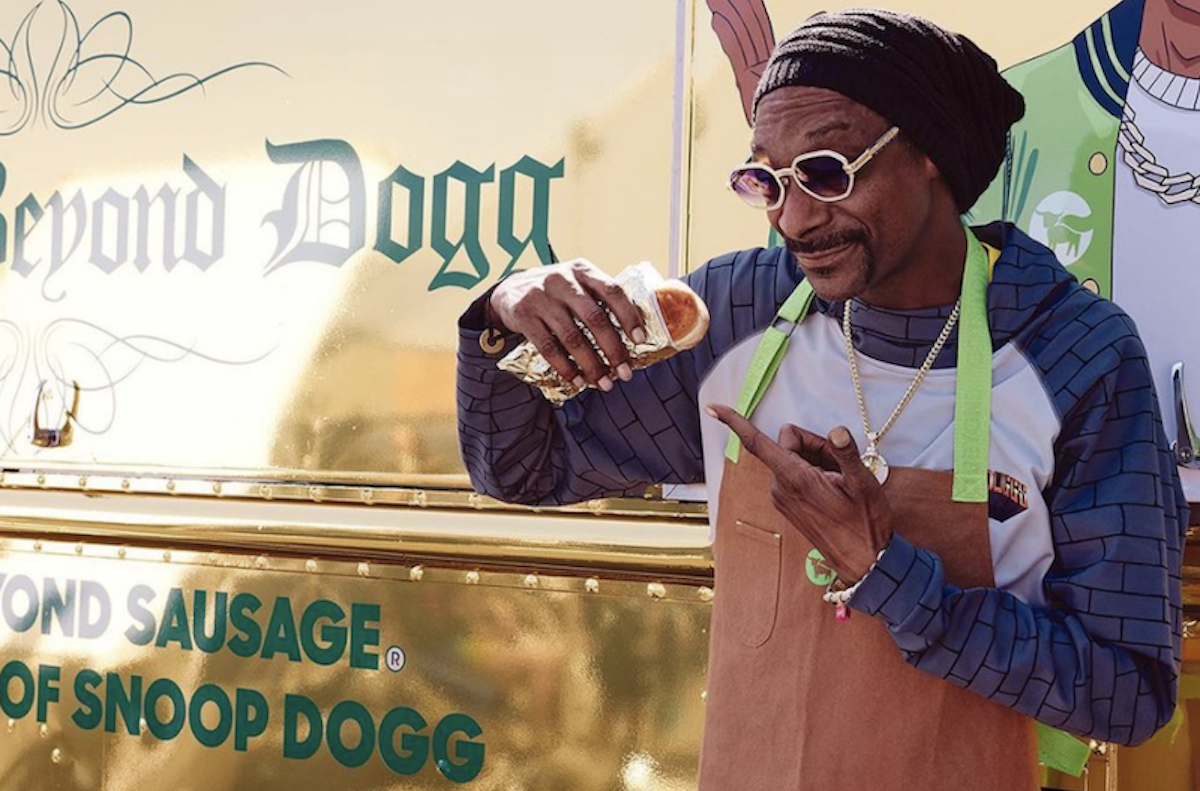 Beyond Meat
9 Mark Cuban's favorite vegan deli meat comes to Costco
Shark Tank's veggie-loving shark has made a few big investments throughout the years, including in Unreal Deli—a vegan meat company looking to bring authentic deli slices to the masses. And what better way to do that? By launching its vegan meats in bulk at Costco, of course.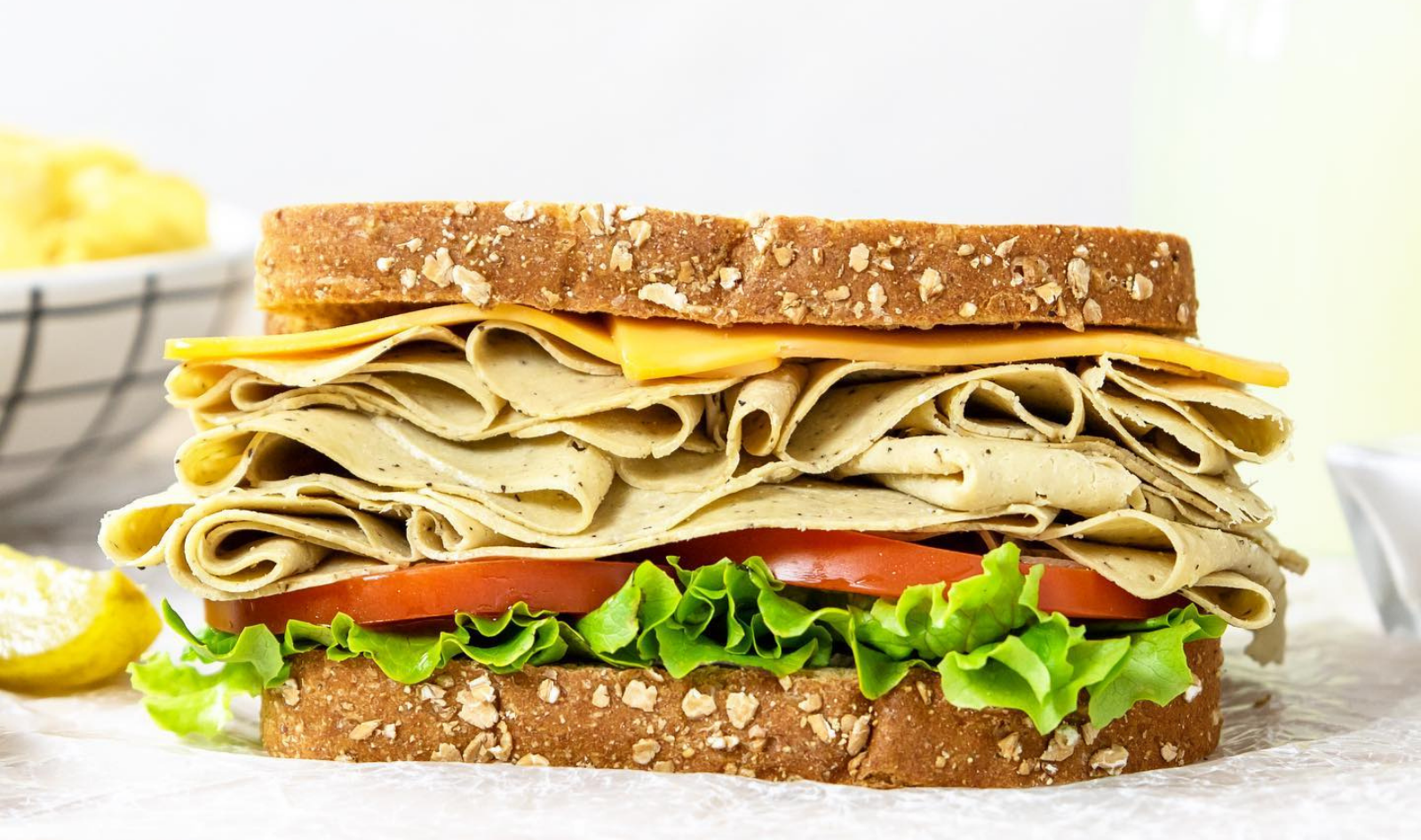 Unreal Deli
10 Paul Wesley is Star Trek's first vegan Captain Kirk
We love vegan actor Paul Wesley, whether he's a vampire or just a fangless Earthling. This year, he made history as Star Trek's first vegan Captain Kirk for his portrayal of the young space commander in the Star Trek: Strange New Worlds spinoff. You know who else was a fan? William Shatner himself.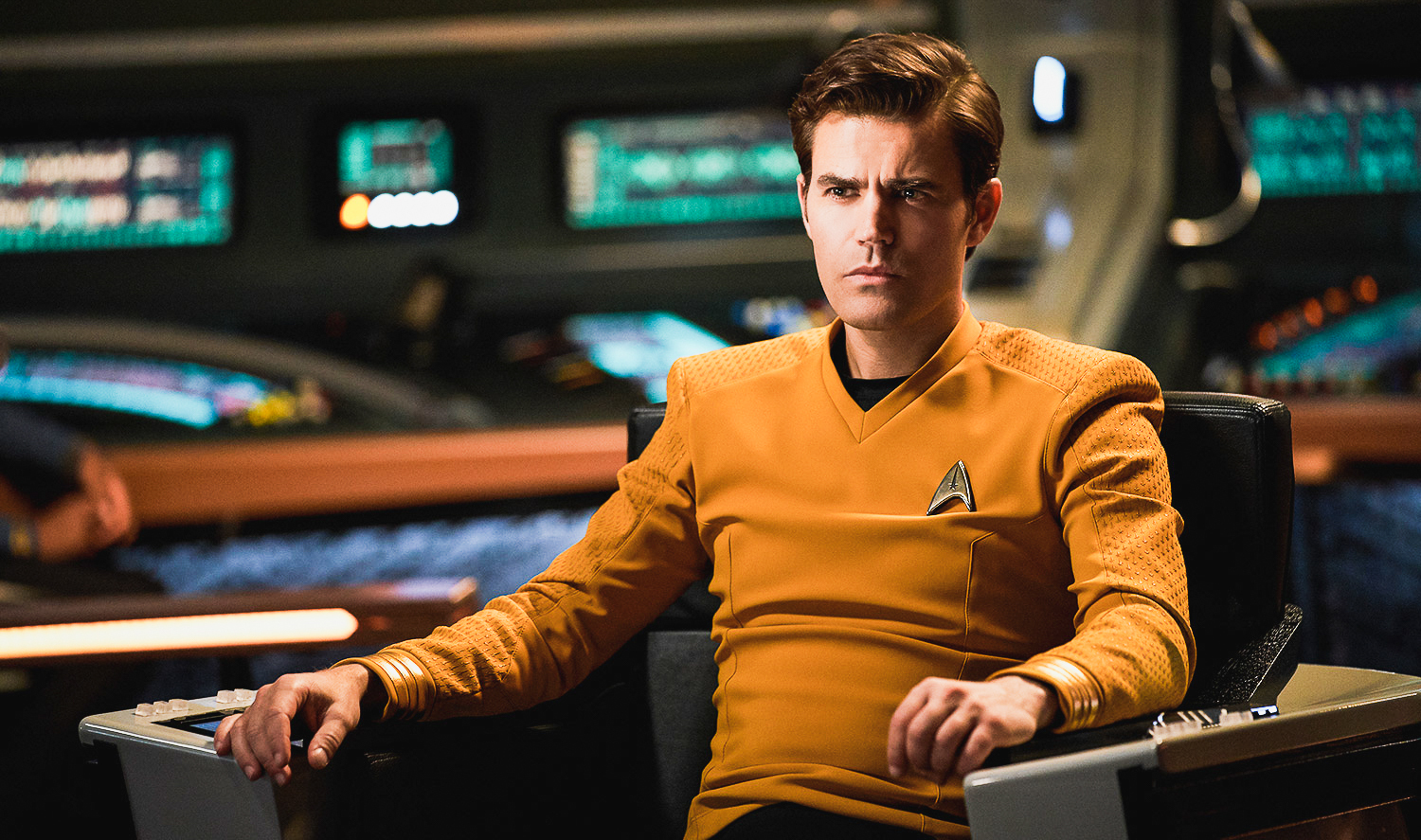 Paramount+
11 Kourtney Kardashian and Travis Barker get into Daring's vegan chicken
Watching the romance unfold between Travis Barker and Kourtney Kardashian was a cute highlight of 2022—and their mutual love of Daring Foods vegan chicken put it over the top. Shortly after the couple eloped in Vegas (and right before their Italy nuptials), Kravis staycationed at West Hollywood's famed Chateau Marmont where, through a sultry photoshoot, they helped get the word out that vegan chicken is both sexy and compassionate.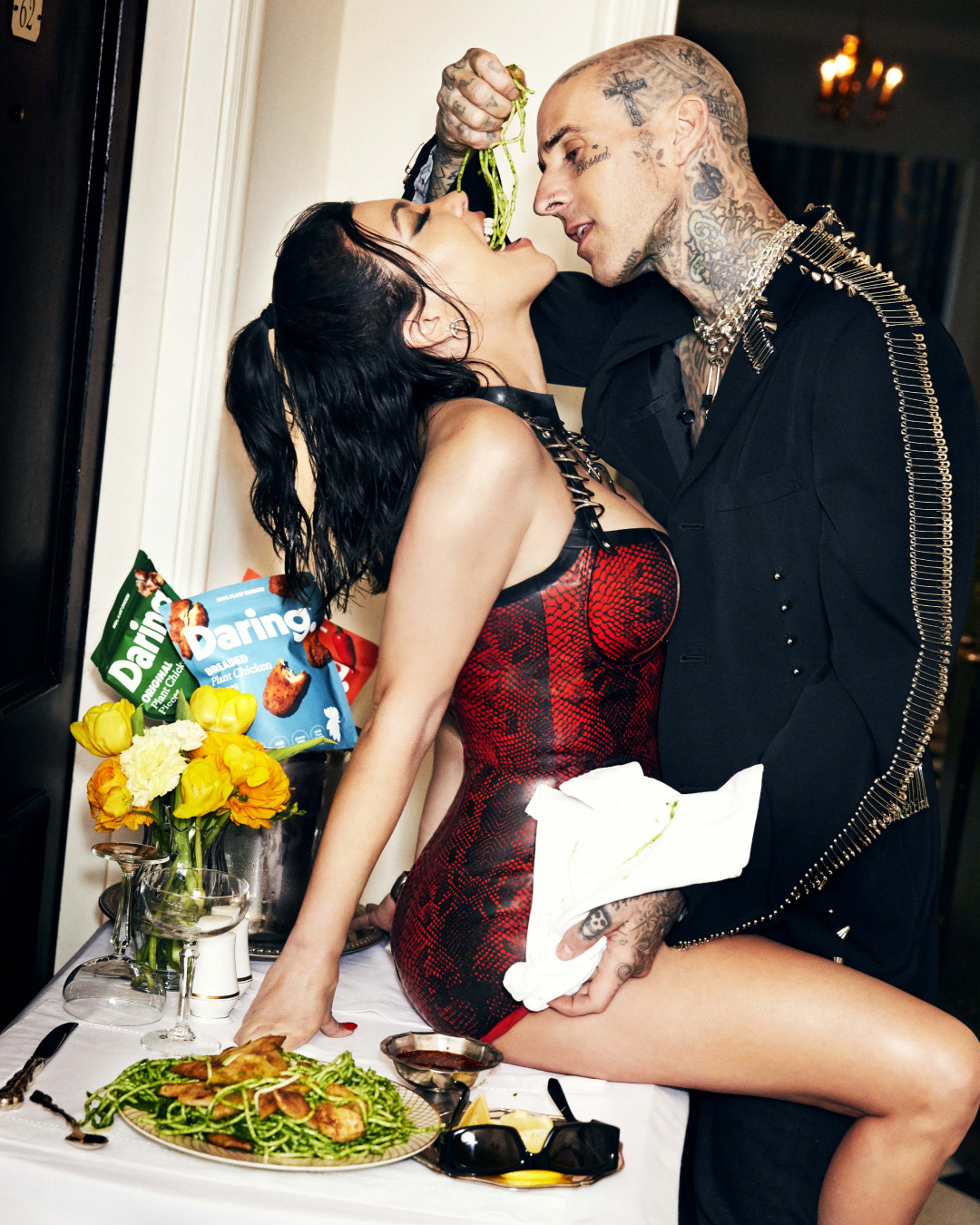 Ellen von Unwerth
12 Gordon Ramsay makes vegan steak from eggplant
The key to making the perfect vegan steak? According to a recipe chef Gordon Ramsay shared this summer, you start with eggplant, douse it in red wine, and gently baste in vegan butter until you make all the haters jealous. Brilliant!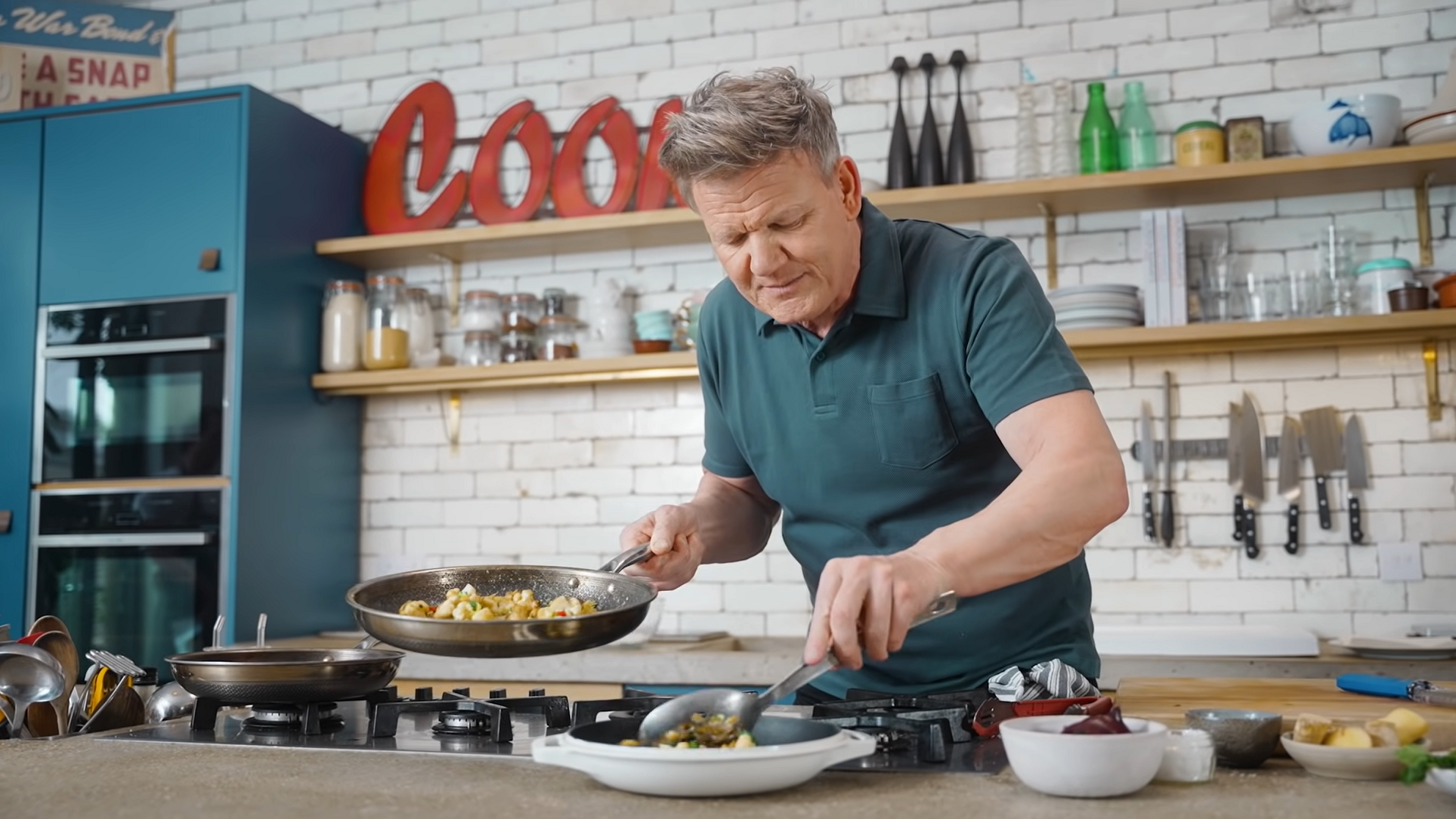 Gordon Ramsay/YouTube
13 MrBeast launches vegan chocolate
MrBeast is the highest-paid creator on YouTube and while his daring videos are entertaining, we're here for one thing only: vegan chocolate. The social media star launched his Feastables brand earlier this year with Original, Almond, and Quinoa Crunch chocolate bars, all of which were plant-based.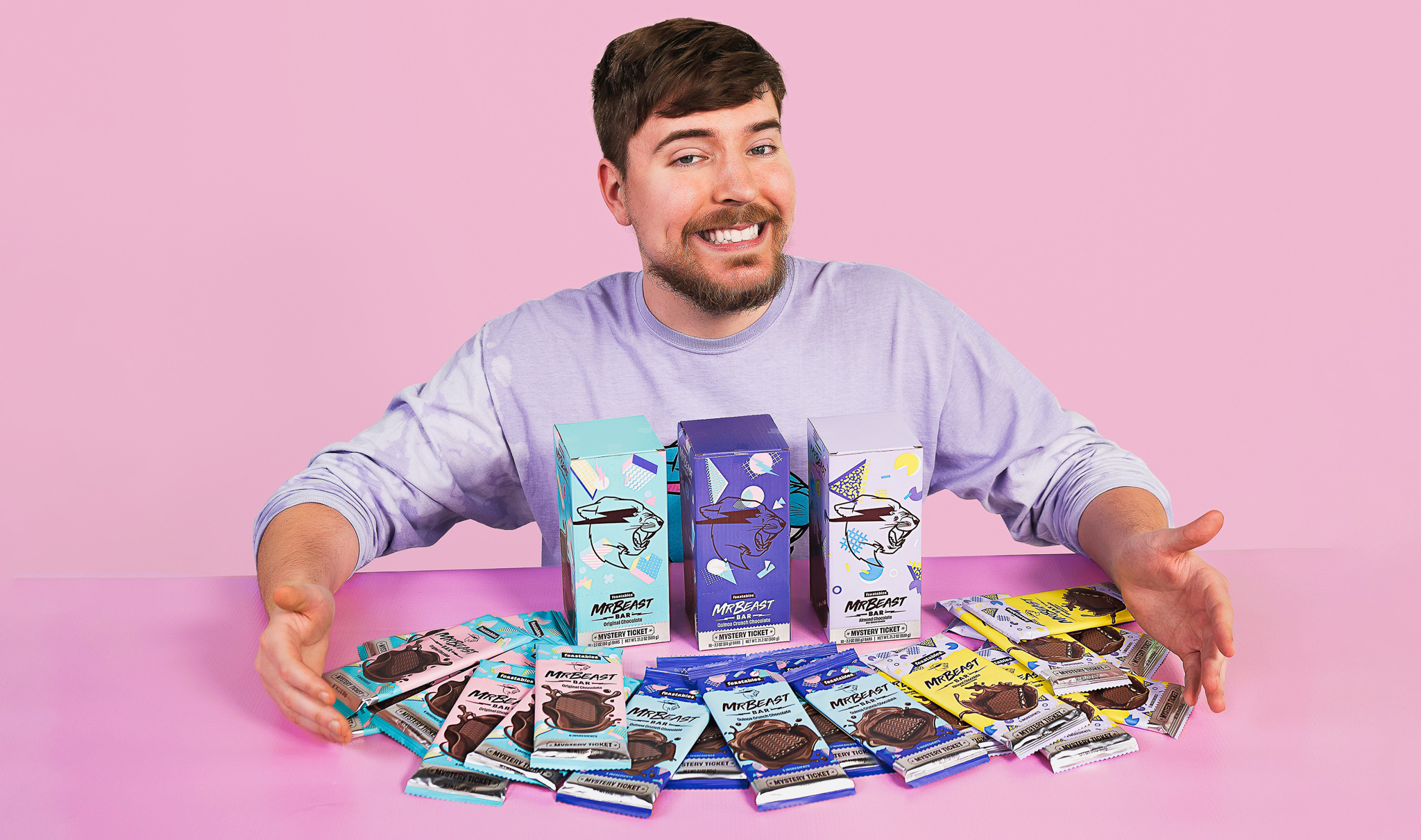 Feastables
14 Shaq turns to Slutty Vegan to help him ditch beef
Legendary NBA star Shaquille O'Neal is trying to lower his beef consumption and we can't think of a better way than swapping out animal burgers for indulgent plant-based options at Slutty Vegan. Luckily, O'Neal agrees and spent some of 2022 eating his way through the enticing vegan menu at the Atlanta mainstay.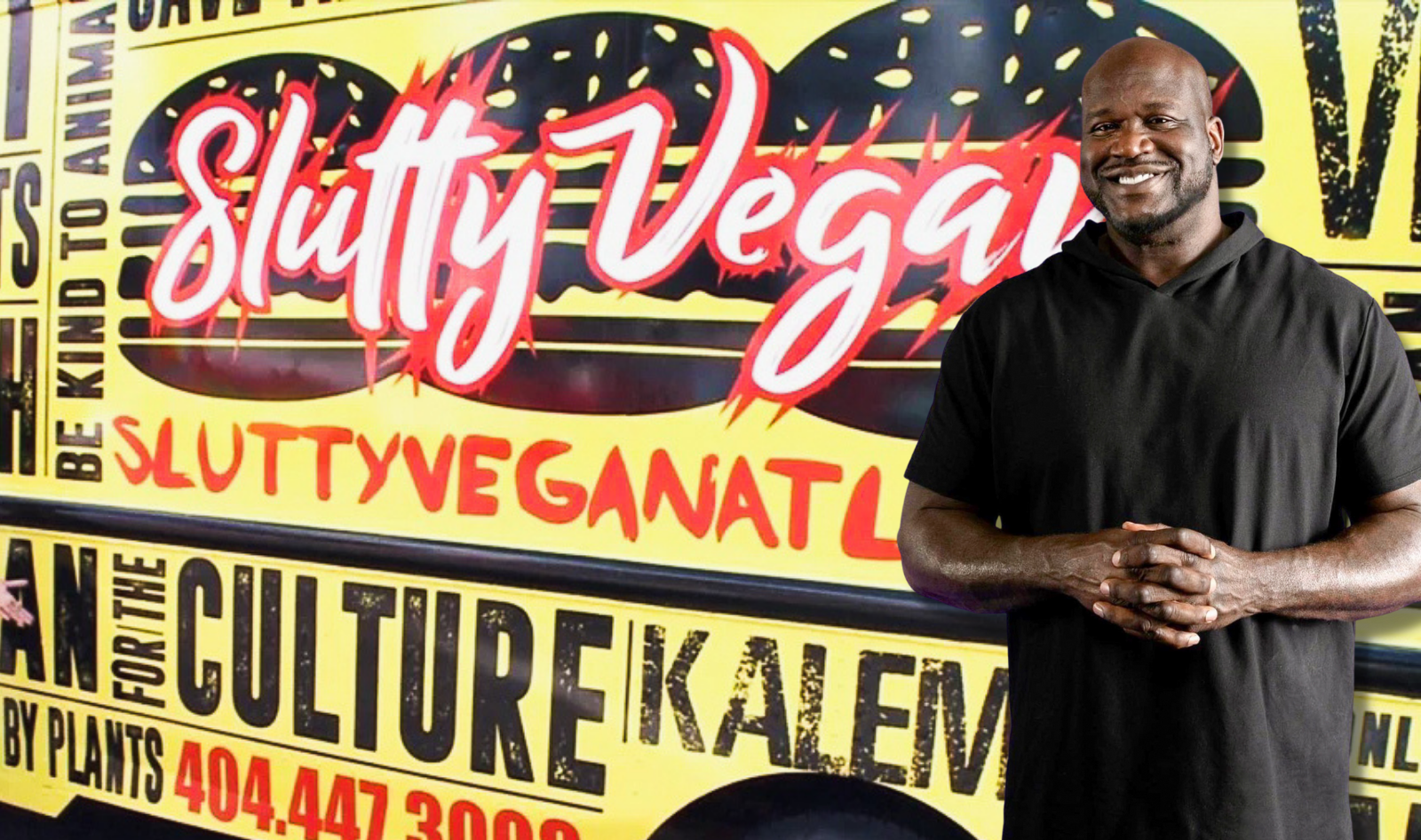 15Kim Kardashian and Pete Davidson had a vegan silk moment
Back in February 2022, things were a little different. For one, Kim Kardashian and Pete Davidson were still going strong.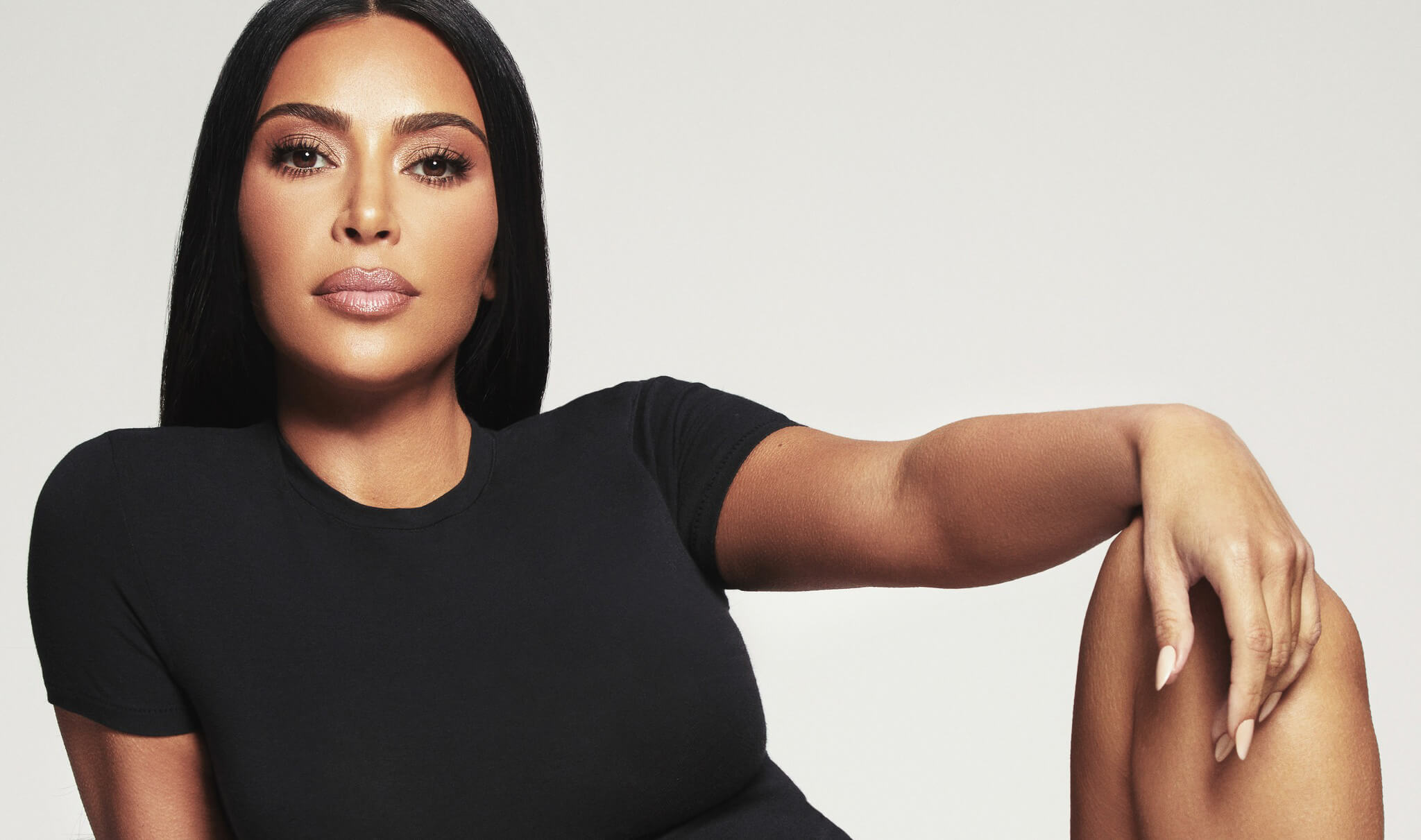 Picking up on the Kardashian/Jenner family's penchant for wearing matching PJs, for Valentine's Day, PETA sent the couple a pair of vegan silk robes to up the romance without hurting silkworms.
16 Mark Cuban's favorite vegan bacon hits restaurant menus
When he's not investing in Unreal's vegan deli meats, Mark Cuban is supporting vegan bacon by Umaro Foods—which he holds an 8-percent stake in after giving the company a $1 million deal on Shark Tank.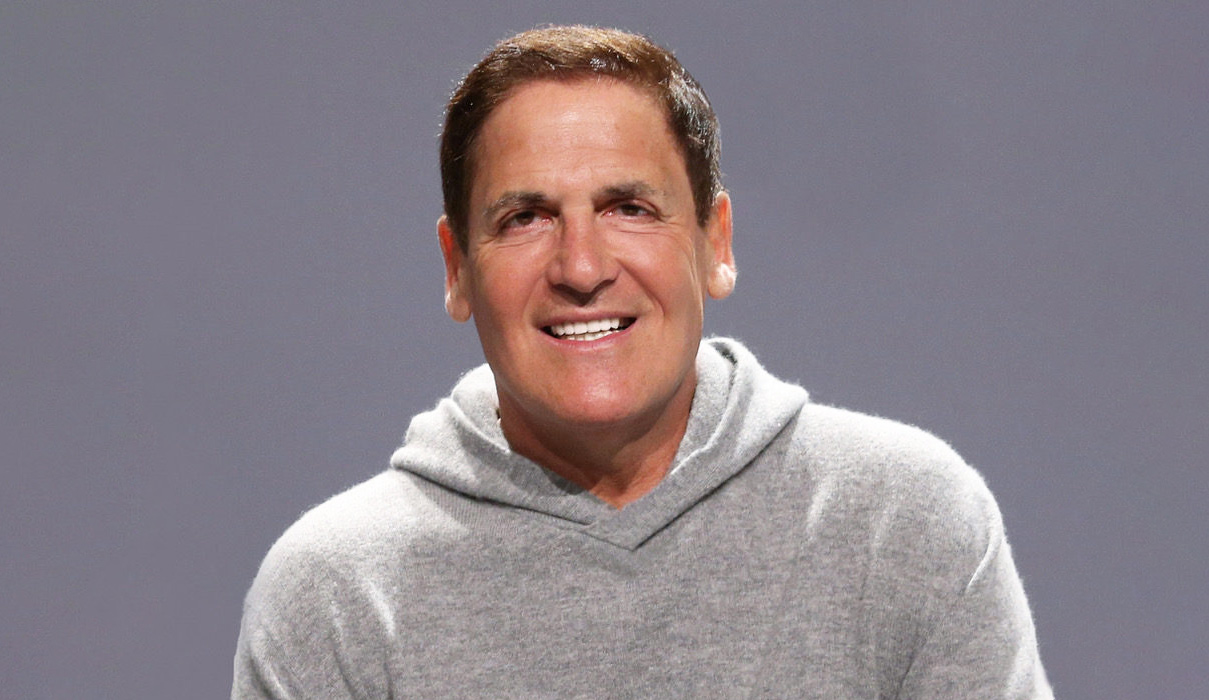 With Cuban's support, in June, Umaro's seaweed-based vegan bacon made its restaurant menu debut at an Francisco Michelin-starred fine-dining restaurant Sorrel; New York breakfast eatery Egg Shop; and Nashville bakery café D'Andrews.
17 Turns out, Gordon Ramsay loves vegan food
Okay, Gordon Ramsay, we get it, you love vegan food … and we will never tire of telling people all about it. This time, the chef went on air during a Masterchef episode—aptly named "Gordon Ramsay Loves Vegans"—to let the world know how he truly feels about vegan food. We love you, too, chef Ramsay but please stop chasing baby lambs around and calling them dinner.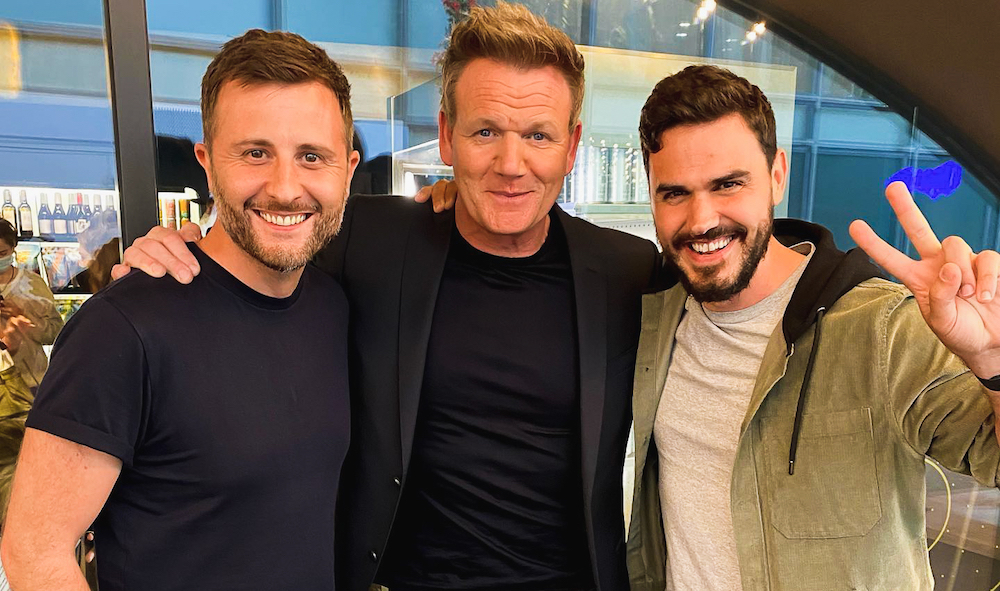 BOSH!
18 Serena Williams backs vegan menopause brand
While Serena Williams has had a lucrative tennis career, the athlete is also a major investor in brands that matter to her. That's why in May, Williams invested an undisclosed amount in WILE, a vegan supplement brand created to empower women as they go through menopause.
19Lizzo's Hot Cheetos cravings slayed the vegan way
Sure there are many vegan chips on the market that can slay a craving for Hot Cheetos—which contain dairy ingredients. However, Lizzo took her hack to another level by covering Takis with vegan cheese sauce.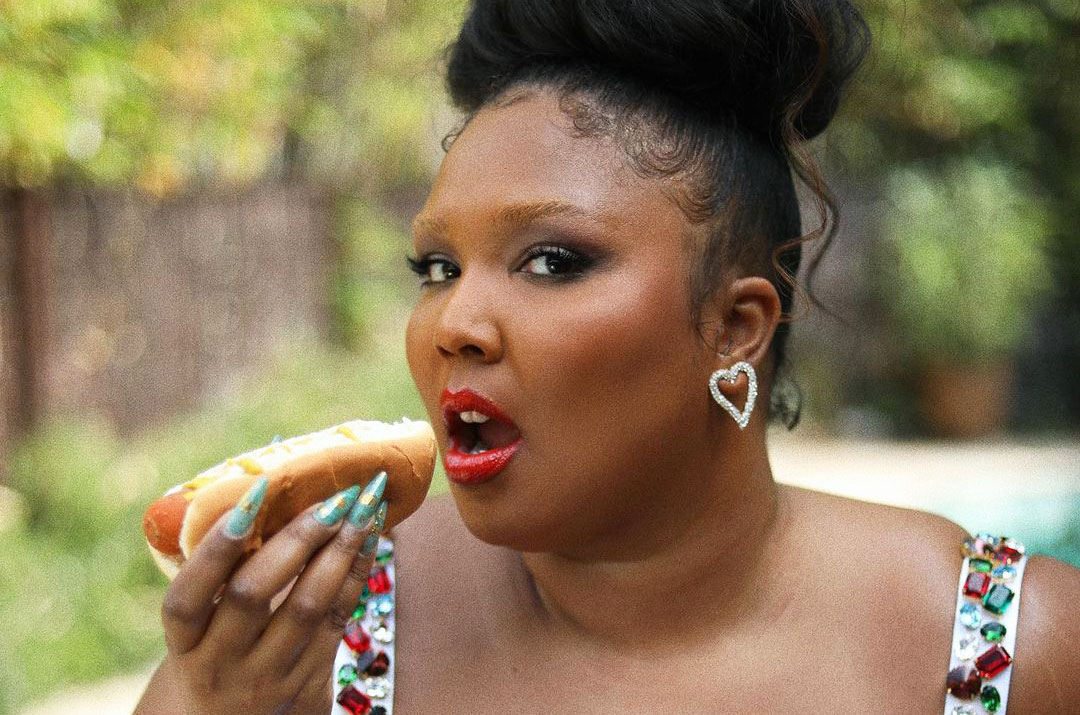 We can't get enough of this vegan snack that knocks every spicy and cheesy craving straight out of the park.
20 Billie Eilish is turning Nike vegan
Billie Eilish has been vegan since she was 12 and a fan of Nike for some time. So what does a vegan girl who loves Air Force 1's do? Help Nike make leather-free versions of their most iconic shoe styles, of course.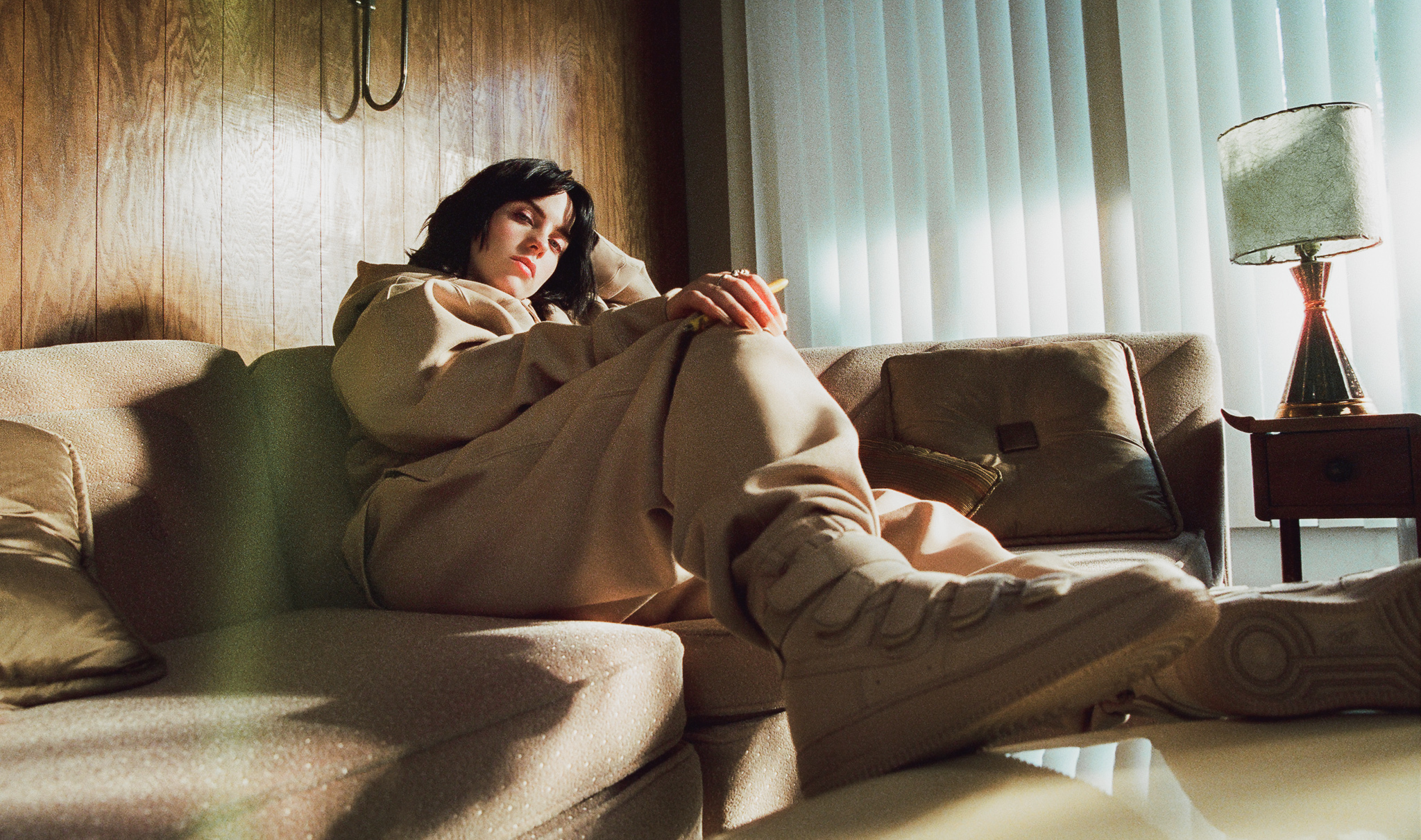 Nike/BillieEilish
21 Offset celebrates 30th birthday with vegan corned beef
Mark Cuban-backed Unreal Deli helped rapper Offset and wife Cardi B celebrate his 30th birthday in style this year at Sneakertopia in Culver City, CA. Guests at the invite-only event chomped on sandwiches stuffed with vegan corned beef, steak slices, roasted turkey, and more.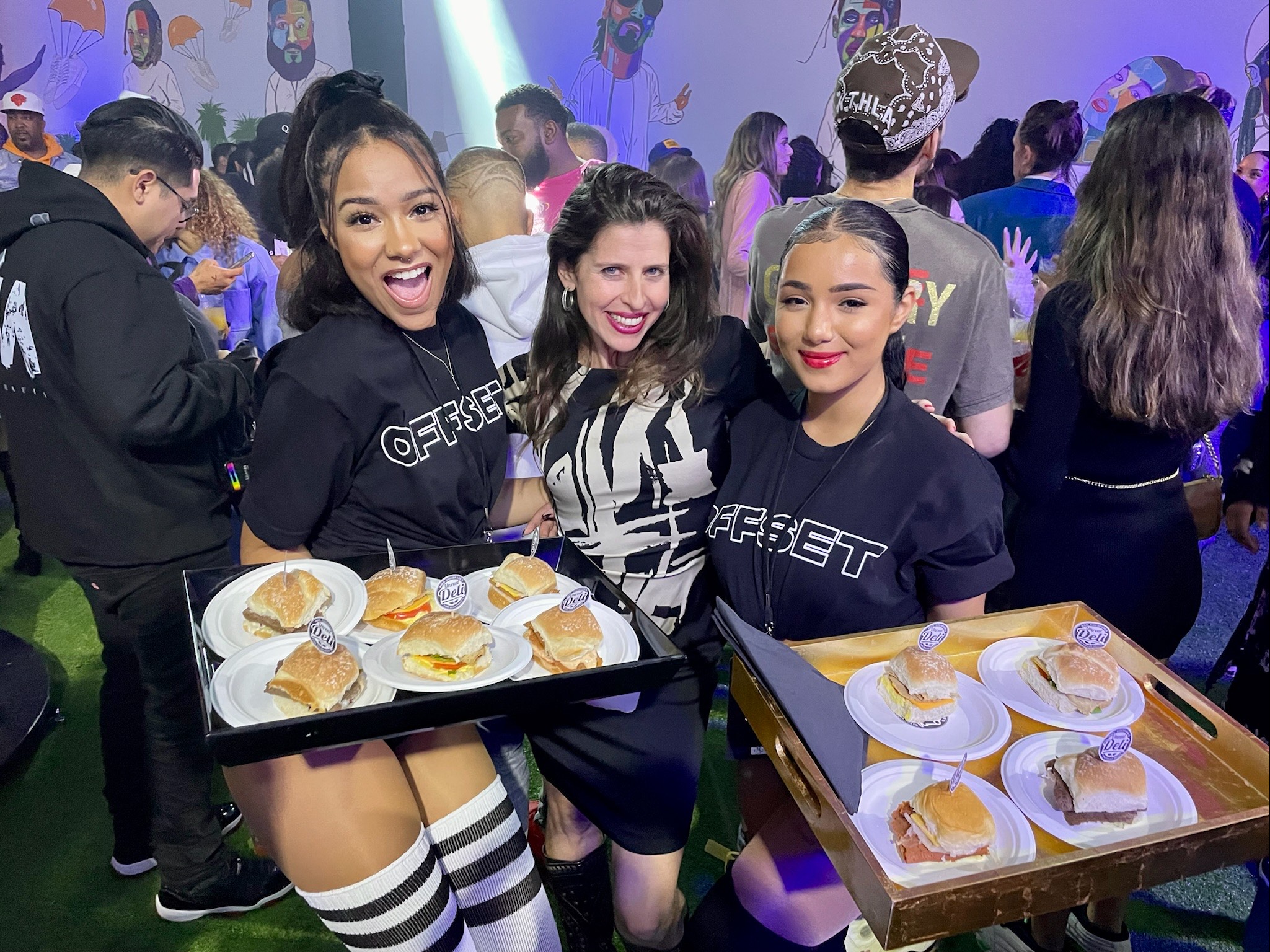 Unreal Deli
22 Woody Harrelson helps Wicked Foods raise $20 million
Vegan actor Woody Harrelson has been friends with chefs Chad and Derek Sarno for some time and in September, helped the brothers raise $20 million to expand their vegan brand Wicked Kitchen.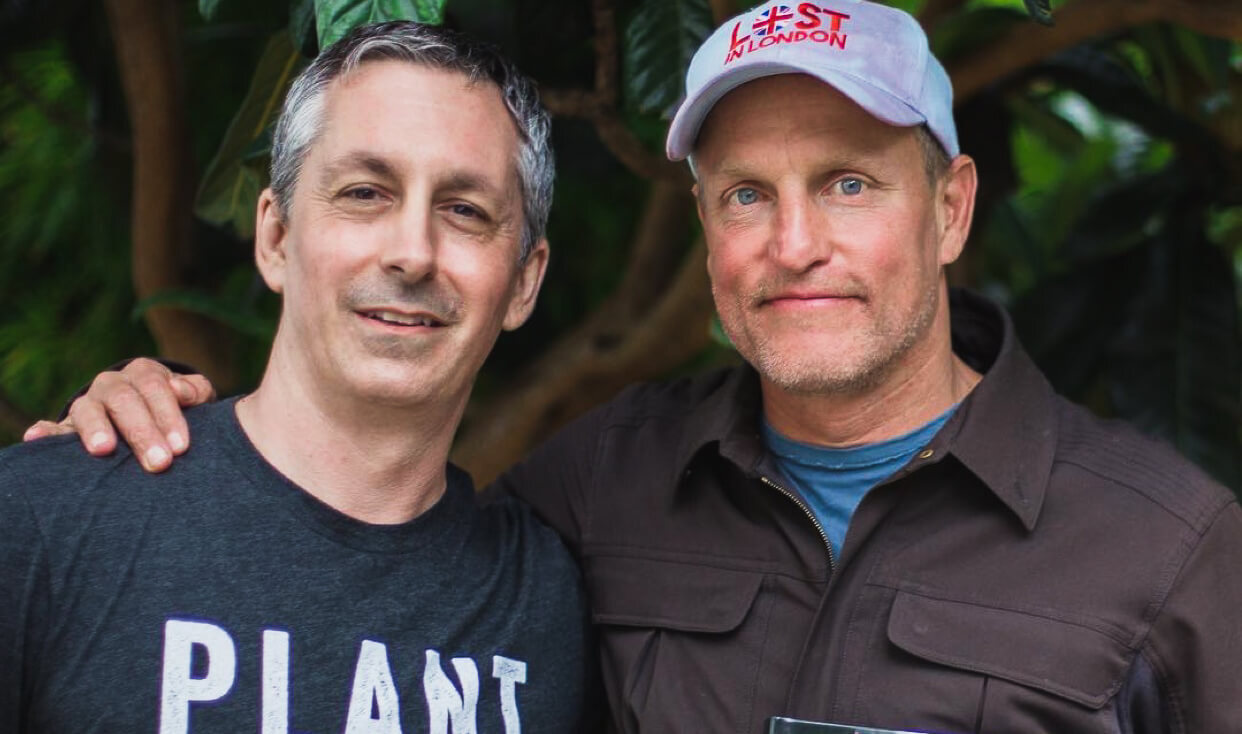 Wicked Kitchen
With Harrelson's help, Wicked Kitchen has not only hit the shelves at Kroger with myriad plant-based food products but its chef-crafted vegan food is now headed onto the menu at some of the world's top sporting and events arenas. Now that's what we call a bestie!
For the latest vegan news, read: