Vegan cheese brand Miyoko's Creamery has partnered with Seattle-based vegan ice cream brand Frankie & Jo's for the second year in a row to offer a Miyoko's Butter Toffee & Chocolate ice cream flavor. The seasonal offering features a creamy caramel base with bite-sized butter toffee bars that are made with Miyoko's cultured vegan butter and dipped in rich dark chocolate.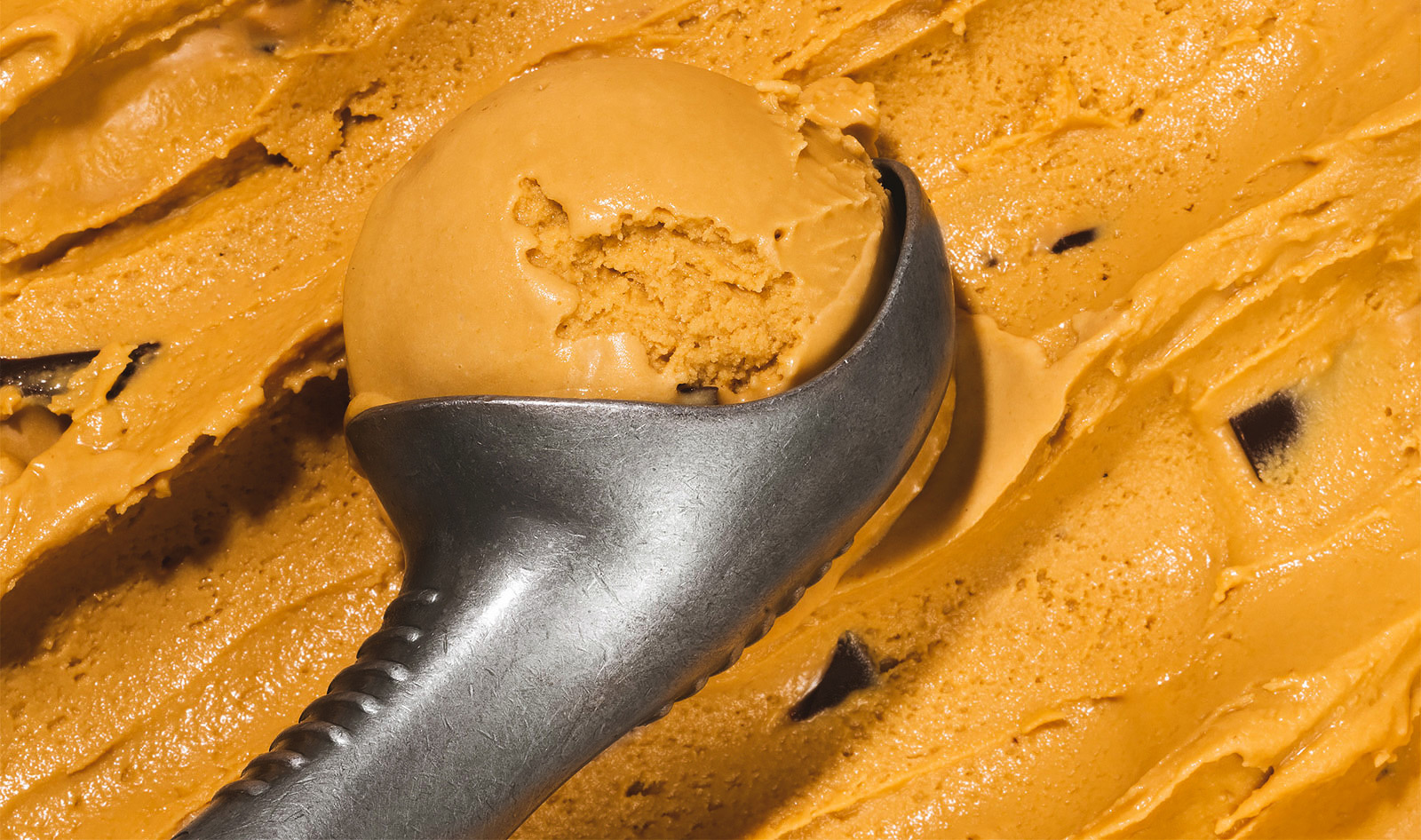 Frankie & Jo's
The ice cream is available to ship nationwide as well as in Frankie & Jo's three Seattle-based scoop shops through the month of December. The ice cream can be ordered through the brand's website and is delivered straight to customers' doorsteps in a box packed with dry ice to keep the treat perfectly frozen.
How Miyoko's vegan ice cream was born
Frankie & Jo's had always considered Miyoko's Creamery to be a pioneer in the vegan movement and a company that the ice cream brand looked to for inspiration on how to change consumers' minds about dairy, so it was a logical partnership to use Miyoko's product in one of their ice cream flavors. When planning the seasonal flavors last year, the Frankie & Jo's creative team was dreaming of making a candy bar ice cream and developed countless versions of a butter toffee ice cream.
"After testing other vegan butters for a chocolate-covered toffee inclusion in our ice cream, we decided that Miyoko's Creamery made the perfect version that was up to our standards," Kari Brunson, Frankie & Jo's CEO and co-owner, told VegNews.
"We reached out to see if they were interested in partnering with us, and Miyoko herself was able to taste the ice cream and give it her stamp of approval, and our partnership was born," Brunson said.
Pioneering vegan dairy
Miyoko's Creamery founder and CEO Miyoko Schinner launched her company in 2014 and it has since become a pioneer within the vegan movement by helping to build a future where an animal-free food system is a reality.
By combining old-world creamery traditions with new, innovative technology, Miyoko's Creamery has revolutionized the cheese and butter categories, demonstrating how plant dairy is, in fact, dairy.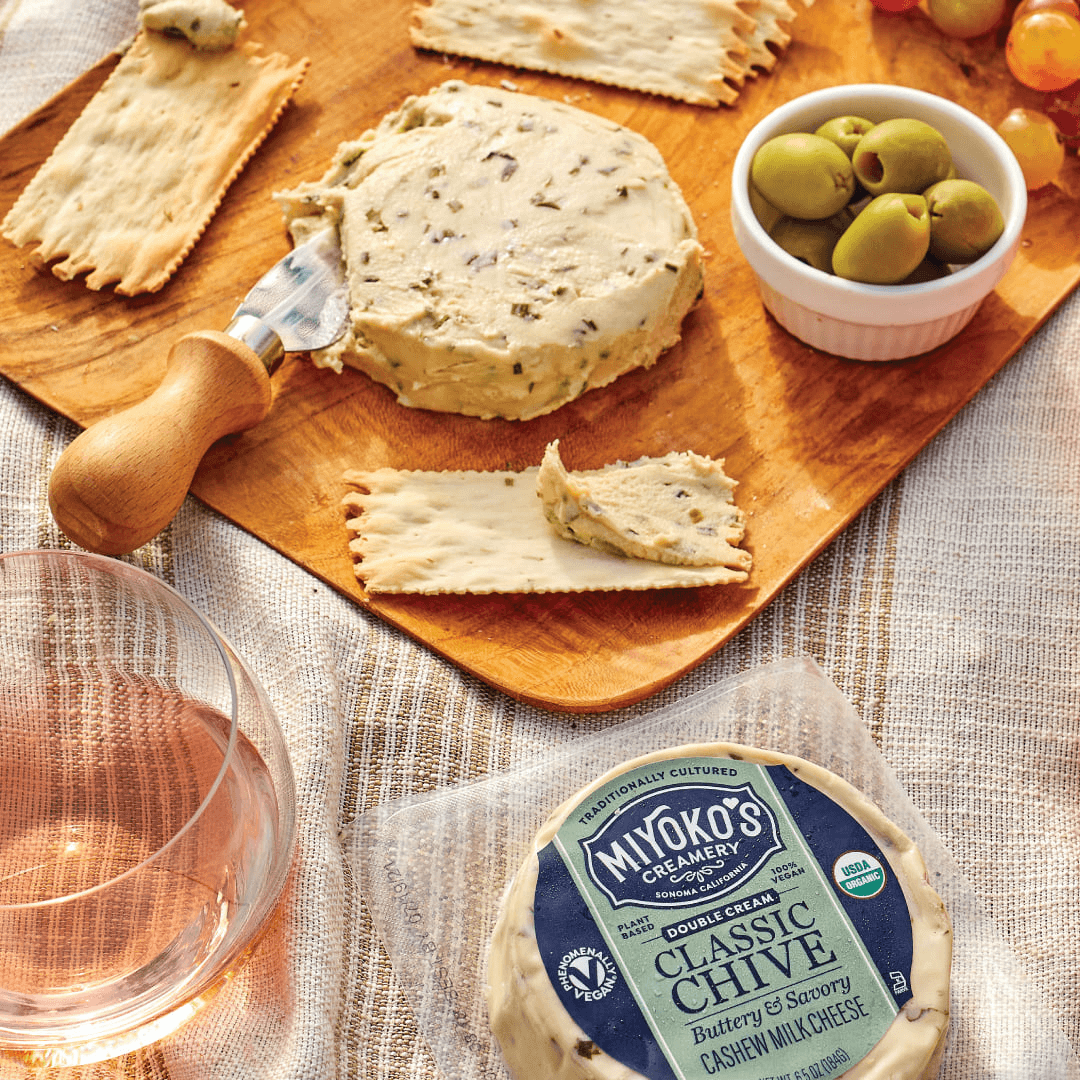 Miyoko's Creamery
In 2020, a US district court sided with Miyoko's Creamery, preventing the State of California from enforcing its demands that the vegan brand cease using the terms "butter," "lactose-free," and "cruelty-free" on its products—setting a precedent for other companies looking for free speech protections on terms dairy lobbyists have fought to reserve for animal secretions.
Since its inception, the brand has developed more than 25 plant-based cheeses and butters that can be found at nearly 20,000 retailers nationwide, including Whole Foods, Target, Trader Joe's, and Walmart.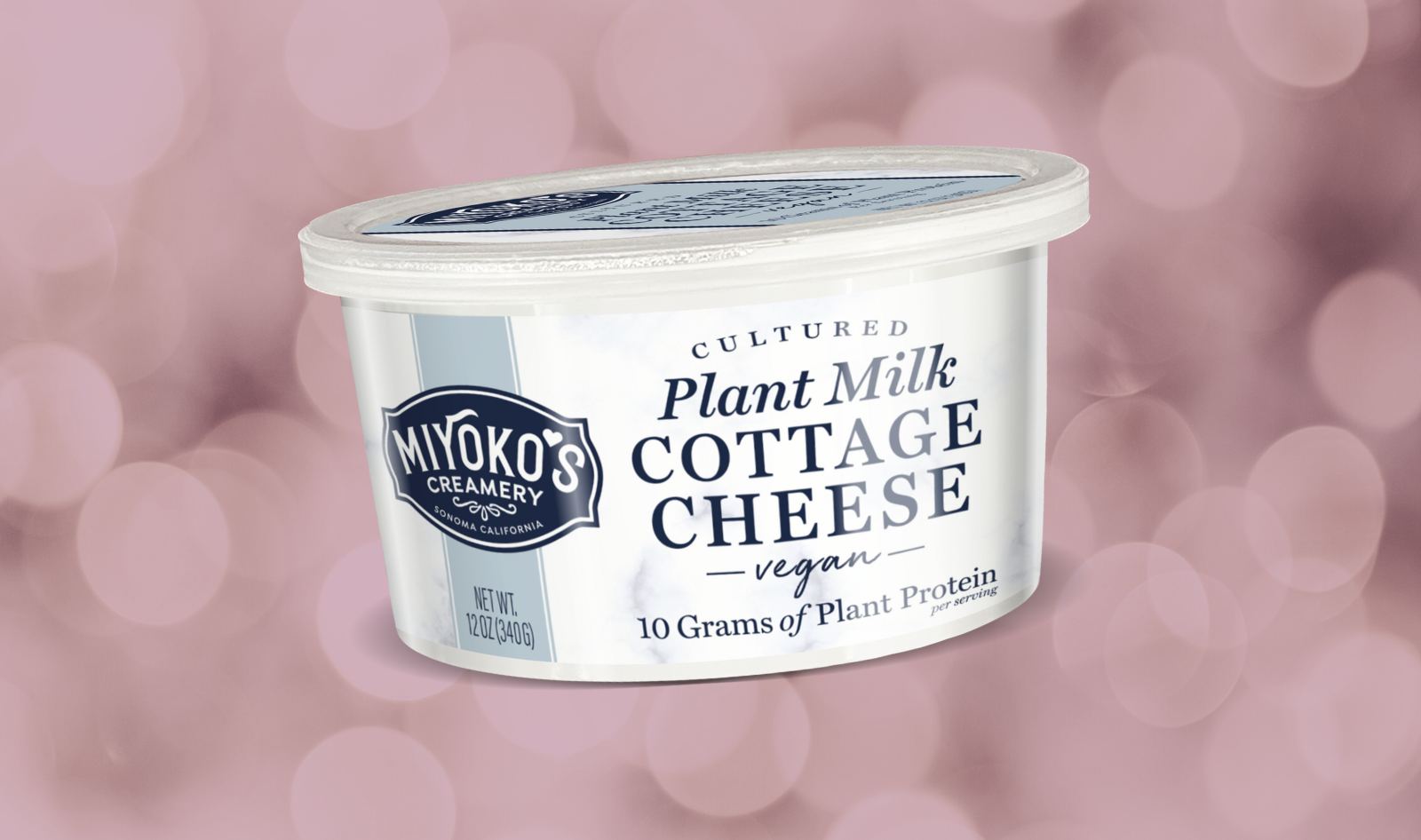 Miyoko's Creamery
One of the brand's most highly praised launches was a pourable mozzarella made specifically for pizza. Next year, Miyoko's Creamery plans to debut cultured vegan cottage cheese—the first of its kind. Made from organic watermelon seed milk and sunflower seed milk, the new Cultured Plant Milk Cottage Cheese offers the same mild taste and creamy, curded texture as traditional dairy-based cottage cheese.
In addition to being available in retail, Miyoko's Creamery has also partnered with restaurants to bring more dairy-free menu offerings to the masses. Prior to launching its pourable Cultured Vegan Pizza Mozz, Miyoko's first offered it at Northern California chain Pizza My Heart—where the restaurant gave out 1,000 free pizza slices topped with the dairy-free mozzarella. And in 2021, the brand raised $52 million to expand its other products to the foodservice sector.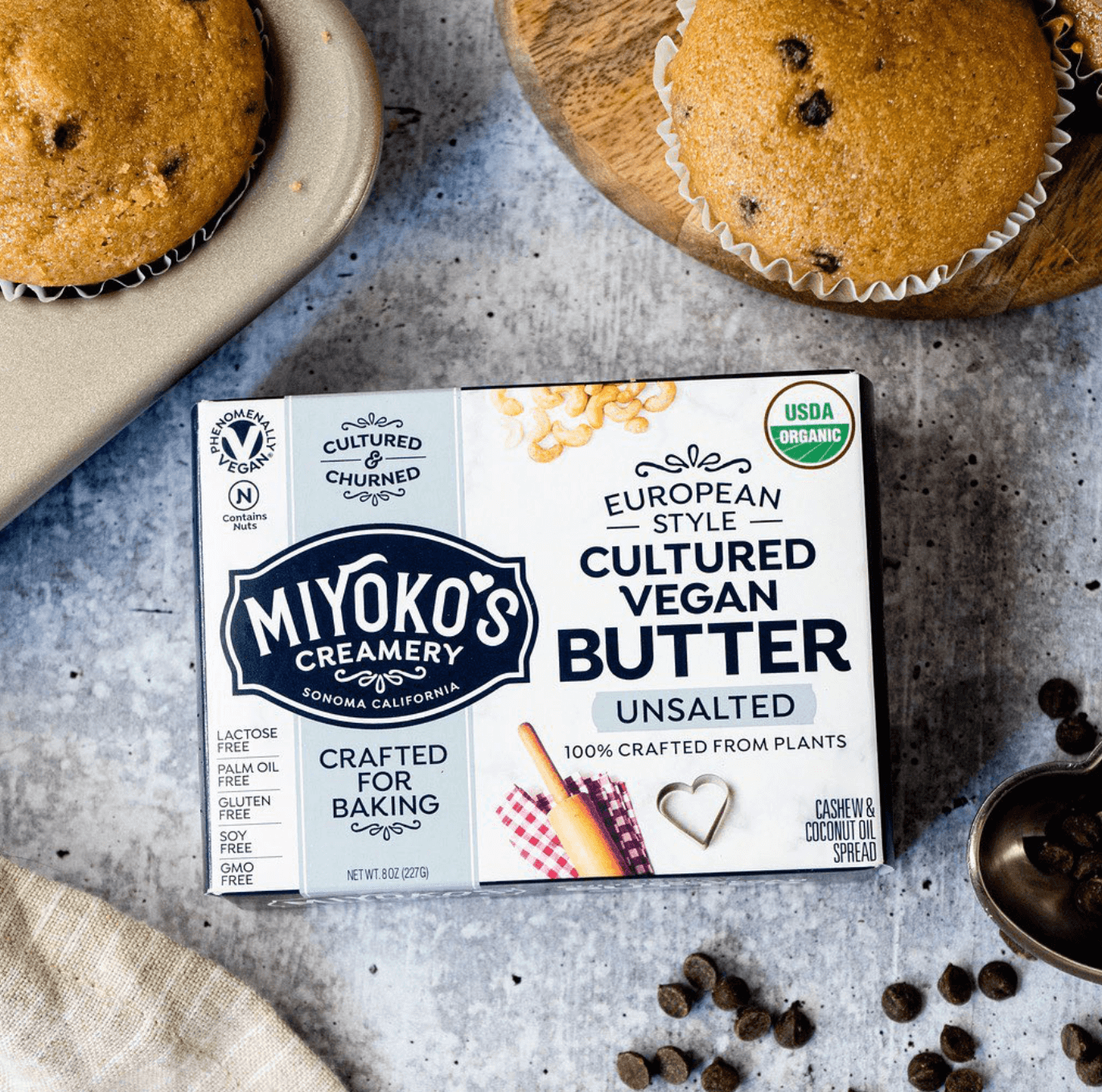 Miyoko's Creamery
The Miyoko's Creamery European-Style Cultured Vegan Butter, which was used for its latest partnership with Frankie & Jo's, launched in 2016. The line has since expanded to include Spreadable Cultured Vegan Oat Milk Butter and Spreadable Cultured Vegan Garlic Parm Oat Milk Butter.
"We are so excited by our collaboration with Frankie & Jo's. They came to us with the idea to create a seasonal ice cream featuring Miyoko's European Style Cultured Vegan Butter—and Miyoko's Butter Toffee & Chocolate was born, perfect for the fall," Schinner told VegNews.
"We couldn't be more excited about the outcome of this delicious flavor," Schinner said. "Partnering with like-minded brands who are on the same mission to inspire, do good, and use plants creatively in foods is how we grow this community and create the future of food."
For the latest vegan news, read: