American rapper Offset—a member of the hip hop trio Migos and the husband of musical artist Cardi B—recently celebrated his 30th birthday with vegan deli sandwiches catered by vegan deli meat company Unreal Deli. The sandwiches were made with Unreal Deli's vegan corned beef, turkey slices, and steak slices and were served at a star-studded, invite-only celebration at art and culture museum Sneakertopia in Culver City, CA.
"Nobody throws a party quite like a queen and this night was no exception—I was blown away by the venue, the performers, the fashion everyone was rocking," Unreal Deli founder and CEO Jenny Goldfarb told VegNews. "Our shared deli history is that [Cardi B] used to work in a deli as a teen and I come from 100+ years of family deli history. And her no-apologies authenticity is exactly why we wanted to bring her our authentic flavors."
Unreal Deli had less than 48 hours' notice to prepare for the event, but it was able to pull together three sandwich builds to serve to party guests: vegan corned beef with vegan provolone cheese, sauerkraut, and reuben dressing; vegan steak slices with apple and celery slaw and vegan garlic aioli; and vegan roasted turkey with vegan cheese, tomato, lettuce, and vegan honey mustard.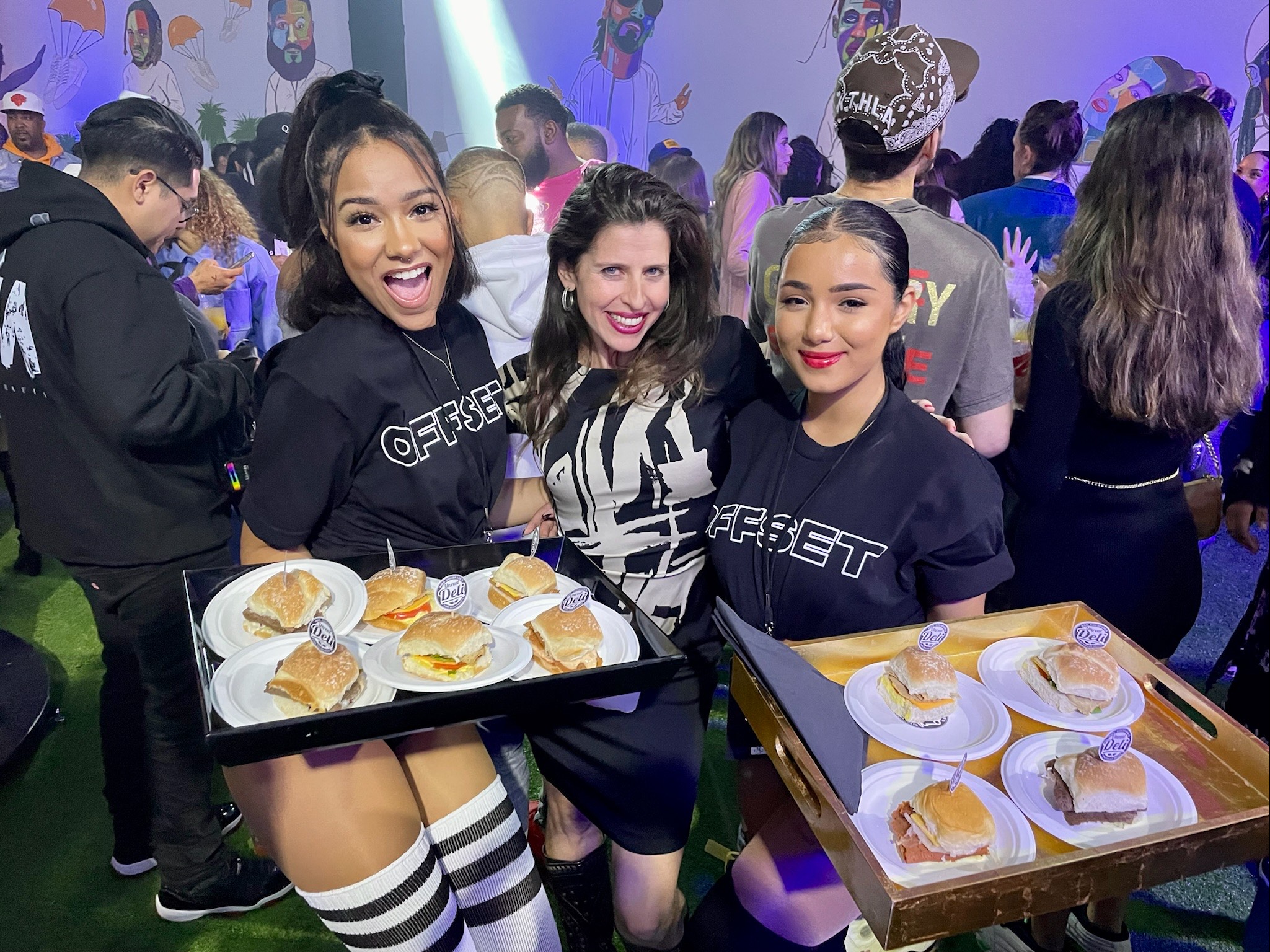 Unreal Deli
"The only thing faster than her rhymes that night was our Corn'd Beef, Roasted Turk'y, and Steak sandwiches flying off the table," Goldfarb said. "Most of the people who tried a bite didn't believe it was plant meat when we told them and we had everyone coming back for seconds, and sometimes thirds—you gotta try them all. Cardi is just starting out on her journey inquiring about vegan meats and we're gonna be here at every step to make sure her experience is easy and delicious."
Cardi B wants to go vegan
Unreal Deli offered to provide vegan options at Offset's sneaker-themed birthday celebration after Cardi B took to social media to ask about plant-based meat options because she was considering going vegan. "I want to go vegan but I love meat," Cardi B tweeted earlier this month. "Are vegan meat replacements similar to meat in taste or not really?"
Her tweet garnered nearly 56,000 likes and 3,000 comments from fans with advice on what works for them, and from plant-based brands such as Impossible Foods and Beyond Meat offering to send her product to try. New York-based farmed animal protection organization Farm Sanctuary said: "Our rescued hen, Cardi Beak, is cheering you on, @iamcardib! Plant-based meat & dairy alternatives are endless—keep trying new products until you find one you love & go from there. Enjoy the process!"
Cardi B followed up with another Tweet to explain that her desire to ditch animal products stemmed from health issues. "I had a stomach virus not so long ago and I feel like my digestive system haven't [sic] been the same," Cardi B tweeted. "I been [sic] drinking probiotics and I don't see a change much. I be lookin [sic] at raw food pages a lot but that will be a huge change for me to do that."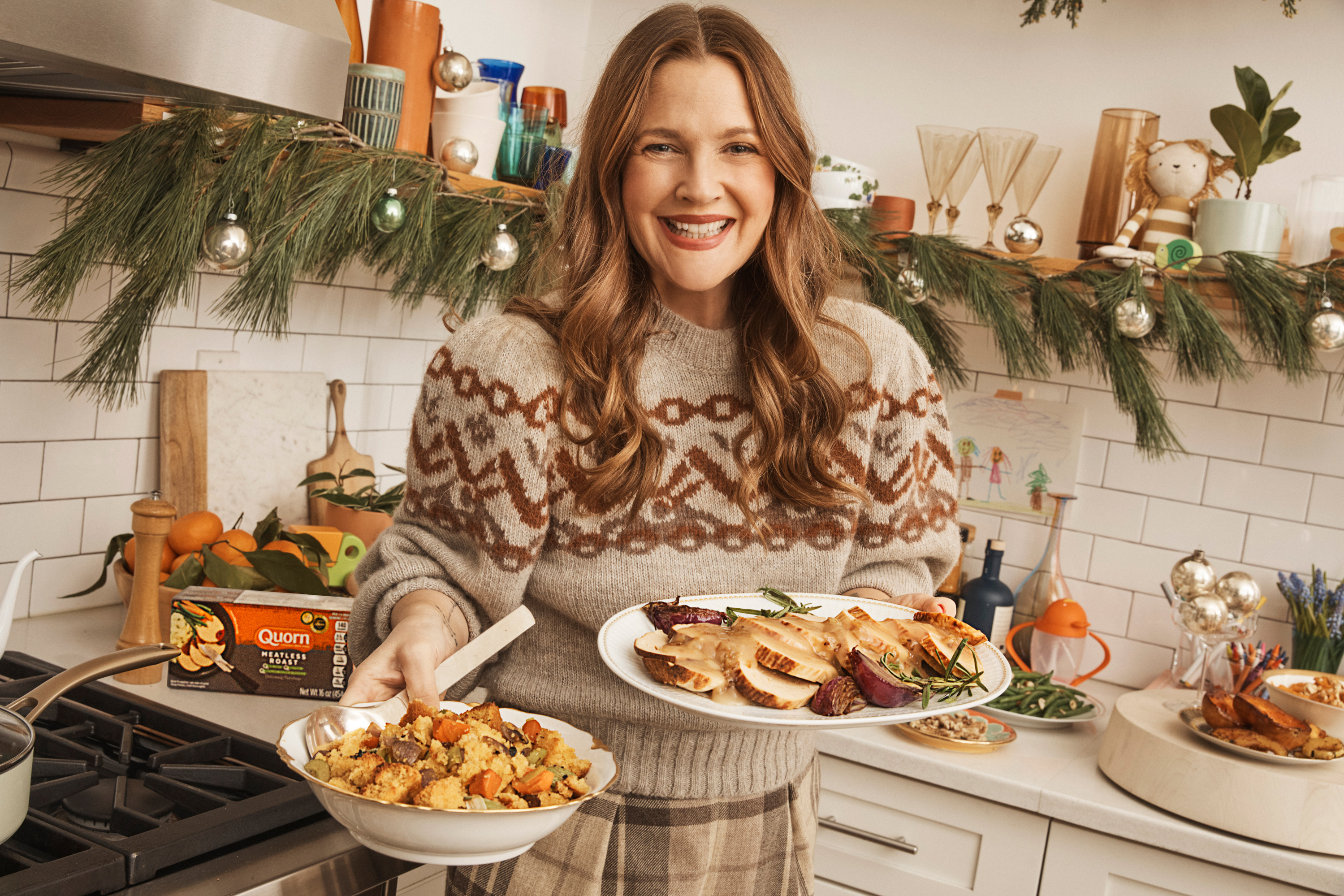 Quorn
Shortly thereafter, actress Drew Barrymore answered Cardi B's call for advice with a personal video she posted to social media. Barrymore explained that she was vegetarian until age 26 and now identifies as a flexitarian with a predominantly vegetarian diet. "I have been looking for [meat] substitutes my whole life and I found it. So my recommendation to you is the Quorn company … and I would be honored to send you a bunch because I think it's going to blow your mind," Barrymore said in the video.
Cardi B's interest in veganism is not new. In 2018, Cardi B took to Instagram to explain that she was interested in veganism as a way to eat healthier during her pregnancy with daughter Kulture. In an Instagram story she shared with 26.3 million followers, Cardi B sampled vegan take-out items such as a burrito, tacos, pancakes, and a grain bowl.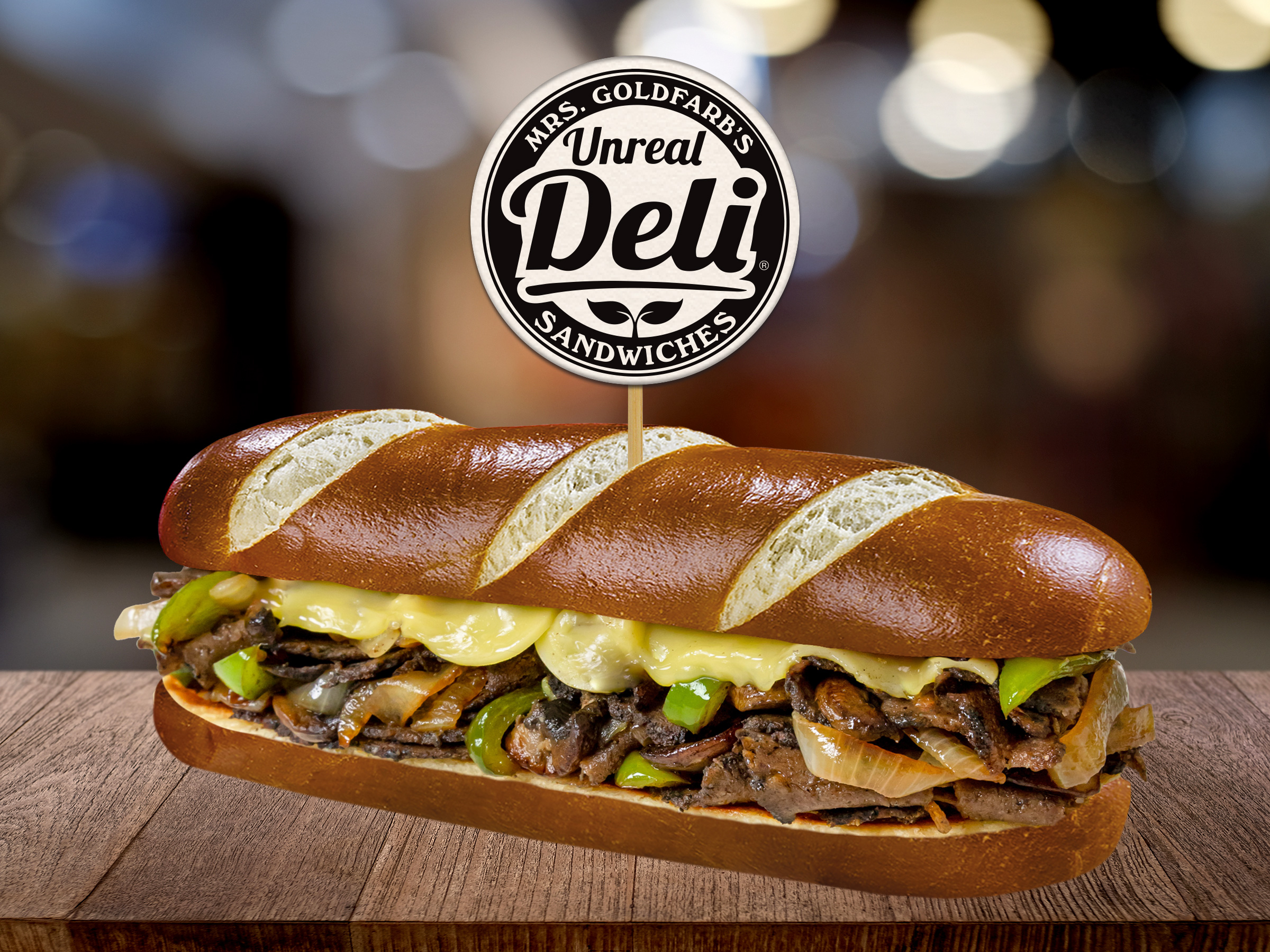 Unreal Deli
Unreal Deli expands nationwide
For its part, Unreal Deli has been shocking vegans and non-vegans with its realistic plant-based deli meats as it quickly expands to nearly 2,500 restaurants and retailers nationwide. In 2018, Unreal Deli appeared on investment reality show Shark Tank, and the brand received $250,000 in funding from investor Mark Cuban in exchange for 20 percent of the company. After quickly expanding into Whole Foods Market, Veggie Grill, Next Level Burger, and other outlets, Cuban now believes Unreal Deli has the potential to generate $50 million in sales.
With the introduction of a first-of-its-kind vegan sub delivery chain earlier this year in partnership with delivery only virtual brand Acelerate, Goldfarb hopes to expand further into the foodservice industry with the goal of having Unreal Deli shops across the country.
For more about Unreal Deli, read:
Unreal Deli is Now Delivering Vegan Sub Sandwiches across NYC and LA
More Than 1,000 Stores to Offer Unreal Deli's Vegan Corned Beef
Shark Tank's Mark Cuban Thinks Corned Beef Brand is Worth $50 Million