Vegan deli meat company Unreal Deli is now offering a new, exclusive combo pack of its vegan corned beef, roasted turkey, and steak deli slices at 40 locations of Costco in Southern California and Hawaii. The 1.5-pound packs ($14.69) include 8 ounces of each of the brand's three deli meats and are displayed in Costco's refrigerated deli section.
"It's now going to be easier than ever to stay stocked up on delicious and nutritious deli slices to satisfy those Reuben, Cheesesteak, and Turkey Club cravings with our biggest and most Unreal Costco-sized combo pack," Unreal Deli founder Jenny Goldfarb told VegNews.
Unreal Deli's entrance into Costco is the latest in the brand's fast-growing expansion into retail stores and restaurants. As part of the Costco launch, Unreal Deli will be sampling its vegan deli meats, served alongside products from vegan cheese brand Vevan, at all of the 40 Costco locations on June 6, 10, and 11 to show Costco shoppers why it's worth buying in bulk.
"As a busy working parent of three adorable and energetic young kids, I know how hard it is to keep everyone fed with healthy, nutritious, and cruelty-free food," Goldfarb said. "Whether your family includes kids, roommates, or fur babies, this expansion into Costco, with our brand new (and best value) family-size combo pack, is super exciting—we're now making even bigger deli dreams come true."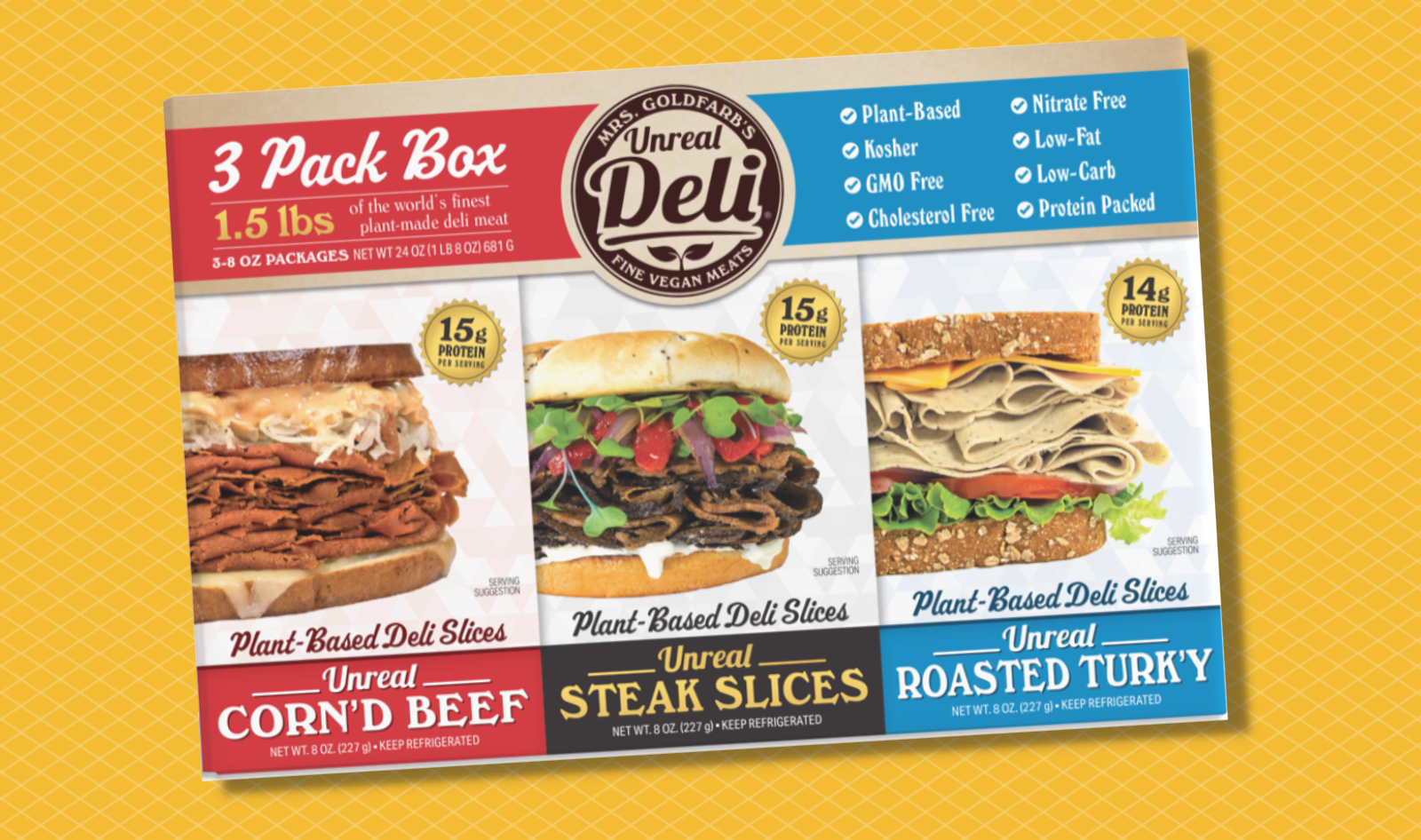 Unreal Deli
Goldfarb says the more members who buy the bulk packs at Costco the more likely the new product offering will be expanded into other regions of the country.
Mark Cuban's favorite vegan deli meats
Goldfarb founded Unreal Deli in 2019 with the mission of making vegan versions of the classic New York-style deli meats she grew up eating. The great-granddaughter of New York delicatessen owners, Goldfarb felt she could no longer contribute to the traditional meat and dairy industries after watching a documentary about factory farms.
"I grew up munching on the best deli sandwiches and amazing sub sammies, and I wanted a version that could cut the animals out of the equation and still deliver the delicious classics I know and love," Goldfarb said.
Since receiving $250,000 in funding from Mark Cuban on a 2019 episode of reality investment show Shark Tank, Unreal Deli's products have quickly expanded to retailers and restaurants nationwide. The company is best known for its vegan corned beef, which launched at 58 Whole Foods Markets in the Southern Pacific region as one of the brand's first major partnerships. It soon became a top-selling sandwich in the supermarket's grab-and-go section.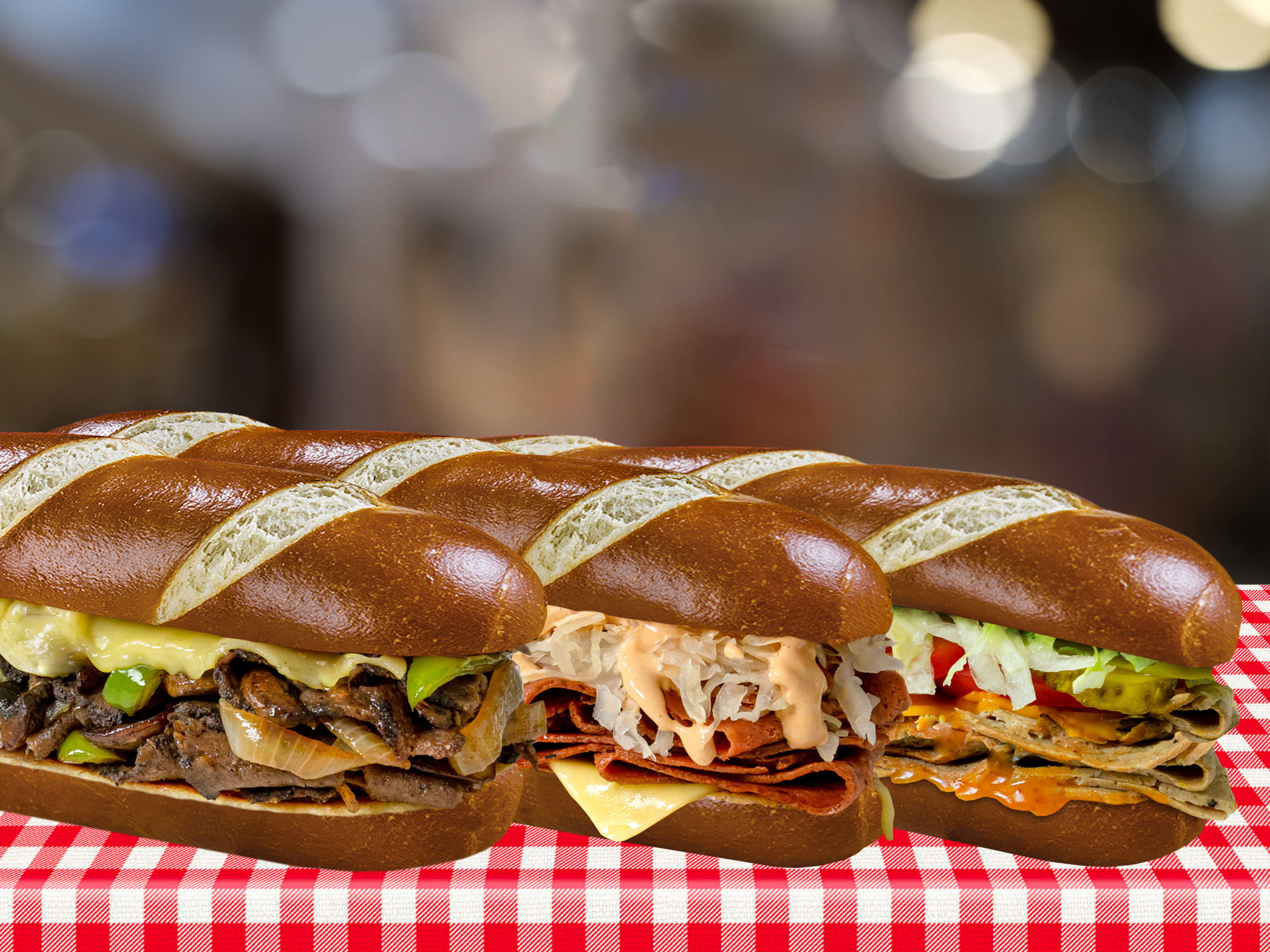 Unreal Deli
In 2020, Unreal Deli corned beef debuted in 16 Seattle locations of fast-food chain Quiznos, following a launch at Veggie Grill locations nationwide. Last year, Unreal Deli introduced a Reuben burger at plant-based burger chain Next Level Burger and launched a first-of-its-kind vegan sub delivery chain in six major cities across the country in partnership with delivery only virtual brand Acelerate. Goldfarb is now working to expand further into the foodservice industry with the goal of having Unreal Deli shops across the country.
Unreal Deli grows from Shark Tank
Since its appearance on Shark Tank, the brand's vegan deli meats have become popular among celebrities. Last December, Cardi B's husband, rapper Offset—a member of the hip hop trio Migos—celebrated his 30th birthday with vegan deli sandwiches catered by Unreal Deli. The sandwiches were made with Unreal Deli's vegan corned beef, turkey slices, and steak slices and were served at a star-studded, invite-only celebration at art and culture museum Sneakertopia in Culver City, CA.
Unreal Deli had less than 48 hours' notice to prepare for the event, but it was able to pull together three sandwich builds to serve to party guests: vegan corned beef with vegan provolone cheese, sauerkraut, and reuben dressing; vegan steak slices with apple and celery slaw and vegan garlic aioli; and vegan roasted turkey with vegan cheese, tomato, lettuce, and vegan honey mustard.
Additionally, in 2020, Unreal Deli became available as a lunch option at Netflix's Sunset Bronson Studio Lot in Los Angeles for the media giant's 1,000 employees and to the 3,000 employees of 20th Century Fox's Studio Lot in LA. The partnerships came about after Goldfarb reached out to the television and movie studios directly. "When I had that first meeting at Fox, they told me: 'It used to be the actors wanting vegan options; now the seasoned executives are demanding it, too,'" Goldfarb said. "The response has been very well received. They often take large quantities for special events."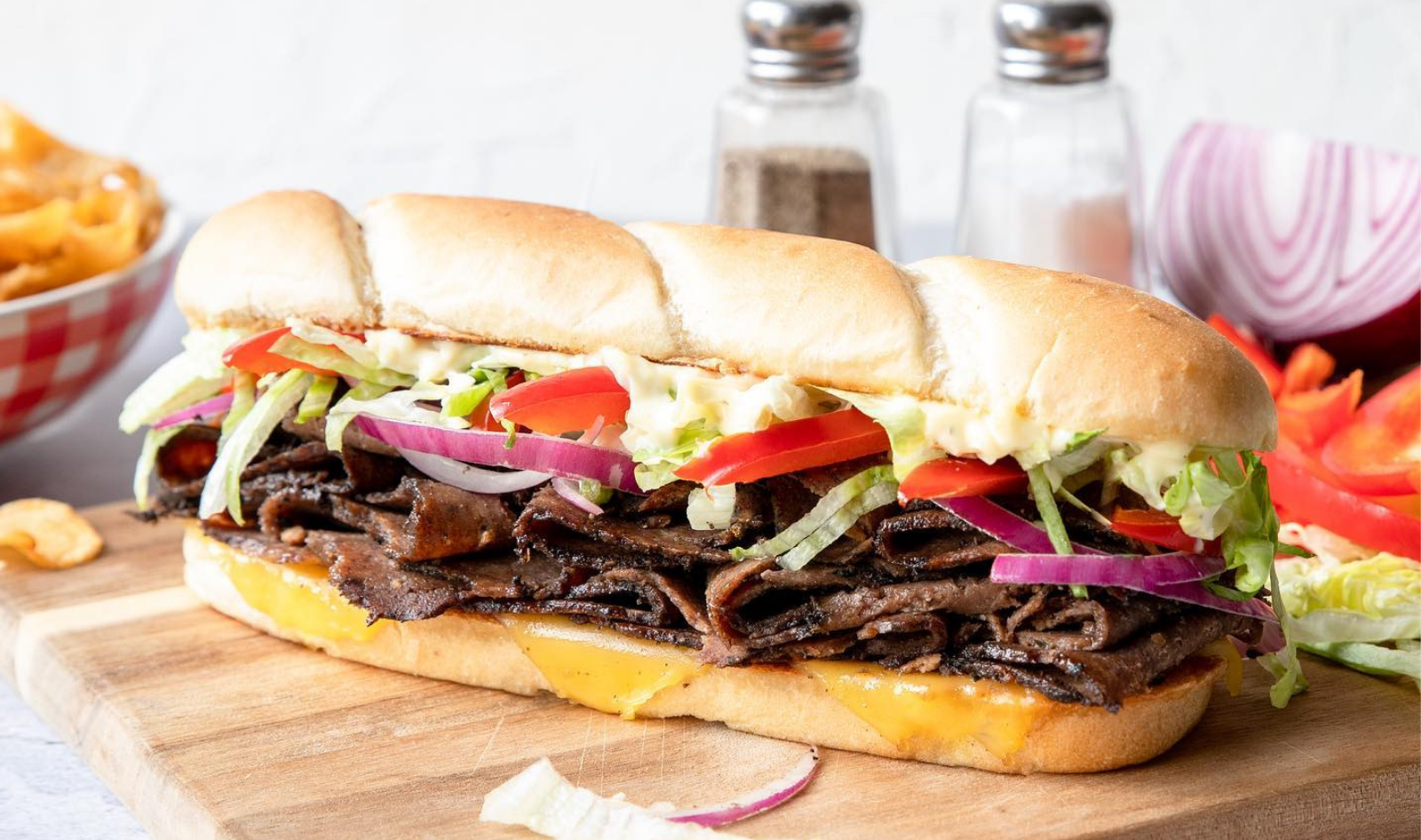 Unreal Deli
Cuban made the pivotal Shark Tank investment in Unreal Deli because he knew the family business had potential. A vegetarian himself, Cuban was impressed with the product and founder. Cuban sees Unreal Deli as a pioneer in a new market category that sets it apart from other plant-based meat companies such as Beyond Meat and Impossible Foods.
"I see this as creating the plant-based corned-beef and pastrami markets and taking a lot of market share from plant-based turkey slices," Cuban said in a statement at the time. "I would always rather create a market. That's when the home runs start."
Find the locations where you can buy Unreal Deli products on the brand's website.
For more on Unreal Deli, read:
13 Best Vegan Shark Tank Deals of All Time
Vegan Chain Copper Branch Adds Vegan Reuben Sandwich to Menu
NYC's Legendary 24-Hour Sarge's Deli Now Serves Vegan Corned Beef