Swedish furniture giant IKEA recently added plant-based chicken nuggets to its menu in the United States. The new option is part of a kids meal (recommended for children 12 and under) that includes broccoli and is priced at $3.49. While IKEA typically develops its own plant-based meats, these nuggets are made by a foodservice partner which meets IKEA's health and sustainability standards.
Monica Van Fleet, Food Commercial Leader at IKEA US, says the new plant-based chicken nuggets are also part of IKEA's larger goals to move away from animal-derived meat products in an effort to reduce its carbon footprint.
"We want to show people that eating in a way that supports our environment and our health doesn't mean sacrificing flavor or fun," Van Fleet told VegNews. "We have consciously chosen to make a growing percentage of our meals plant-based as part of our commitment to sustainability. At IKEA we believe that children are the most important people in the world so it was important to include a plant-based menu that would appeal directly to them."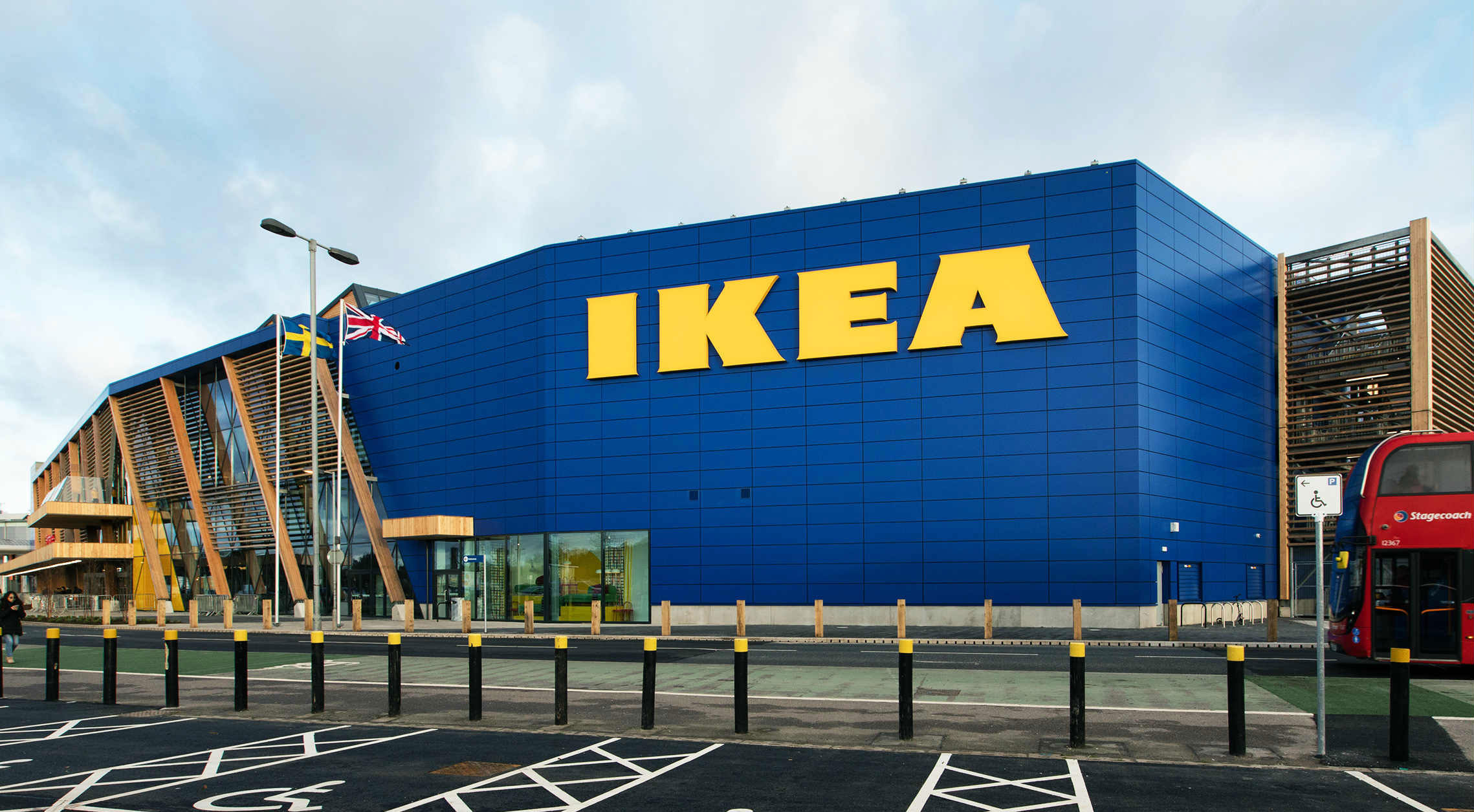 IKEA gets into plant-based chicken
The nuggets on IKEA's kids menu in the US are not the chain's first foray into plant-based chicken. Last week, IKEA also updated its menu in the United Kingdom to include plant-based chicken strips. Currently priced at a promotional £3.00/$4.00 (regularly £3.35/$4.50), the new Chickless Strip Meal includes three meatless chicken strips, fries, and a drink.
In addition to plant-based chicken, IKEA has also explored meatless pork on its menu. In 2020, IKEA added a plant-based katsu curry option to its menus in Japan which featured a soy-based cutlet that resembled pork or chicken. In Hong Kong, IKEA partnered with local startup OmniFoods to add a horse-shaped meatless cutlet to its menu for the month of June in 2021.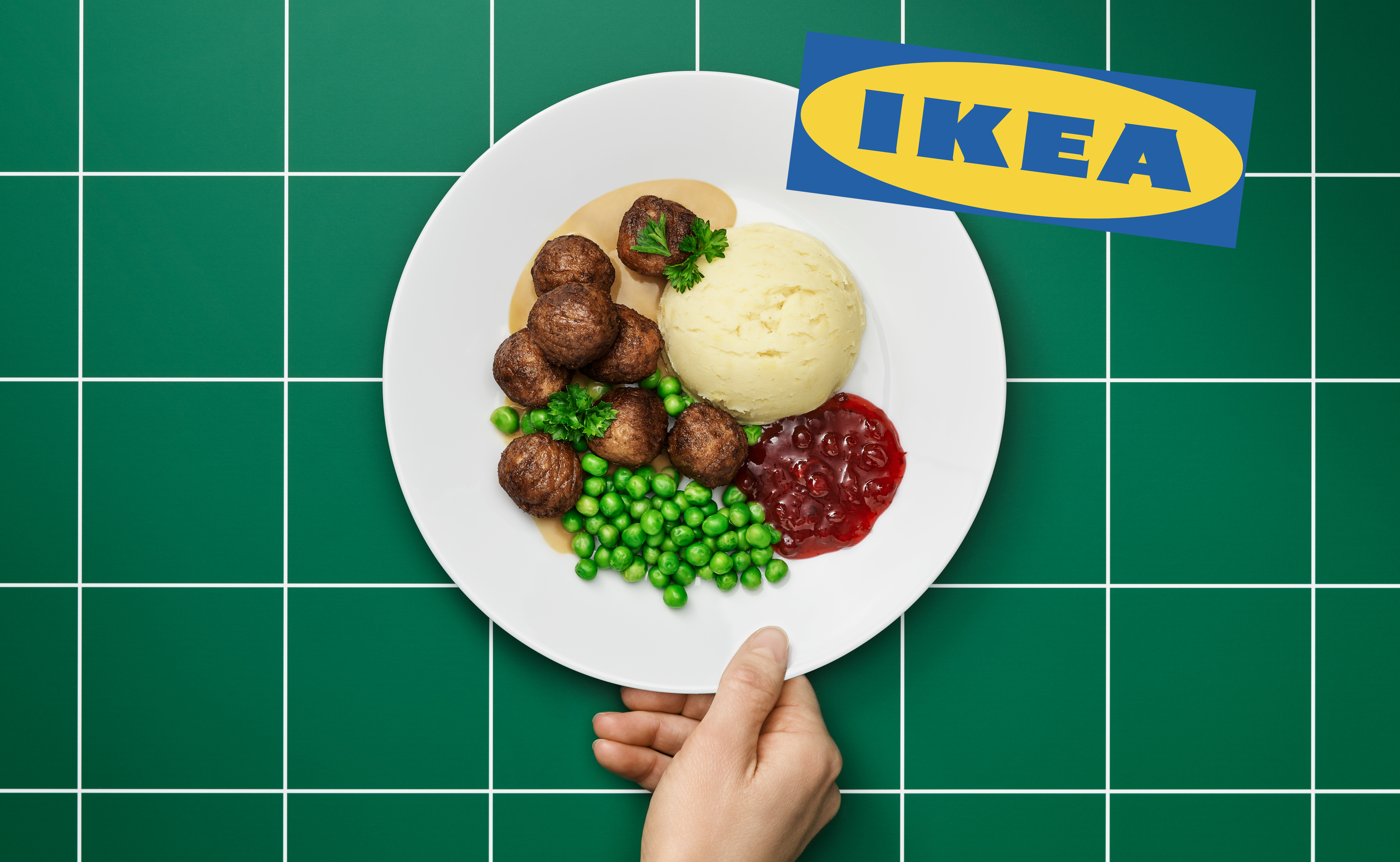 IKEA bets on plant-based food to meet sustainability goals
While putting plant-based chicken on its menu is relatively new, IKEA is no stranger to plant-based meats. The chain began exploring hearty plant-based alternatives back in 2015 when it introduced its first vegan Swedish meatballs. Since then, IKEA has developed additional plant-based options to help consumers make eco-friendly choices.
In 2020, IKEA launched a meatier plant-based Swedish meatball—which it calls "plant ball"—on its bistro menus. This option features only 4 percent of the carbon footprint of its animal-derived counterpart. "At IKEA, we sell more than 1 billion meatballs every year. Imagine if we could get some of our many meatball lovers to choose the plant-ball instead," Sharla Halvorson, Health & Sustainability Manager for IKEA's global food business, said in a statement at the time. "If we were to convert about 20 percent of our meatball sales to plant balls, that would mean around 8 percent reduction of our climate footprint for the food business at IKEA. In order to reduce the climate footprint of the IKEA food business, we need to reduce the amount of traditional meatballs that we sell. With the new plant ball, we can now offer meat lovers a more sustainable alternative—without compromising on the IKEA meatball experience that is loved by so many." In recent years, IKEA has also added plant-based hot dogs, dairy-free soft serve, and a variety of plant-based packaged goods (including versions of food items on its bistro menu), as part of its goal to drastically reduce its carbon footprint. By 2025, IKEA aims to shift its global menus to 50 percent plant-based and reduce its red meat-based dishes by 80-percent. IKEA also aims to transition its packaged foods to be 80-percent plant-based within that time frame.
For more about IKEA, read:
IKEA Goes All in on Veganuary
Job Interviews at IKEA Now Come With 3D-Printed Vegan Meatballs
IKEA Launches Its First Vegan Burger in Canada