Furniture giant IKEA is looking to hire a few forward-thinking people and it's deploying an interesting tactic to attract talent. IKEA just launched a "Taste of the Future" recruitment campaign to fill 150 innovation and technology roles in Europe. Candidates are invited to apply and bring their creative ideas to the interview, during which IKEA will provide a literal taste of the future by serving vegan meatballs prepared with a 3D printer which has been programmed to recreate the flavor, texture, and appearance of meat but without any animal products.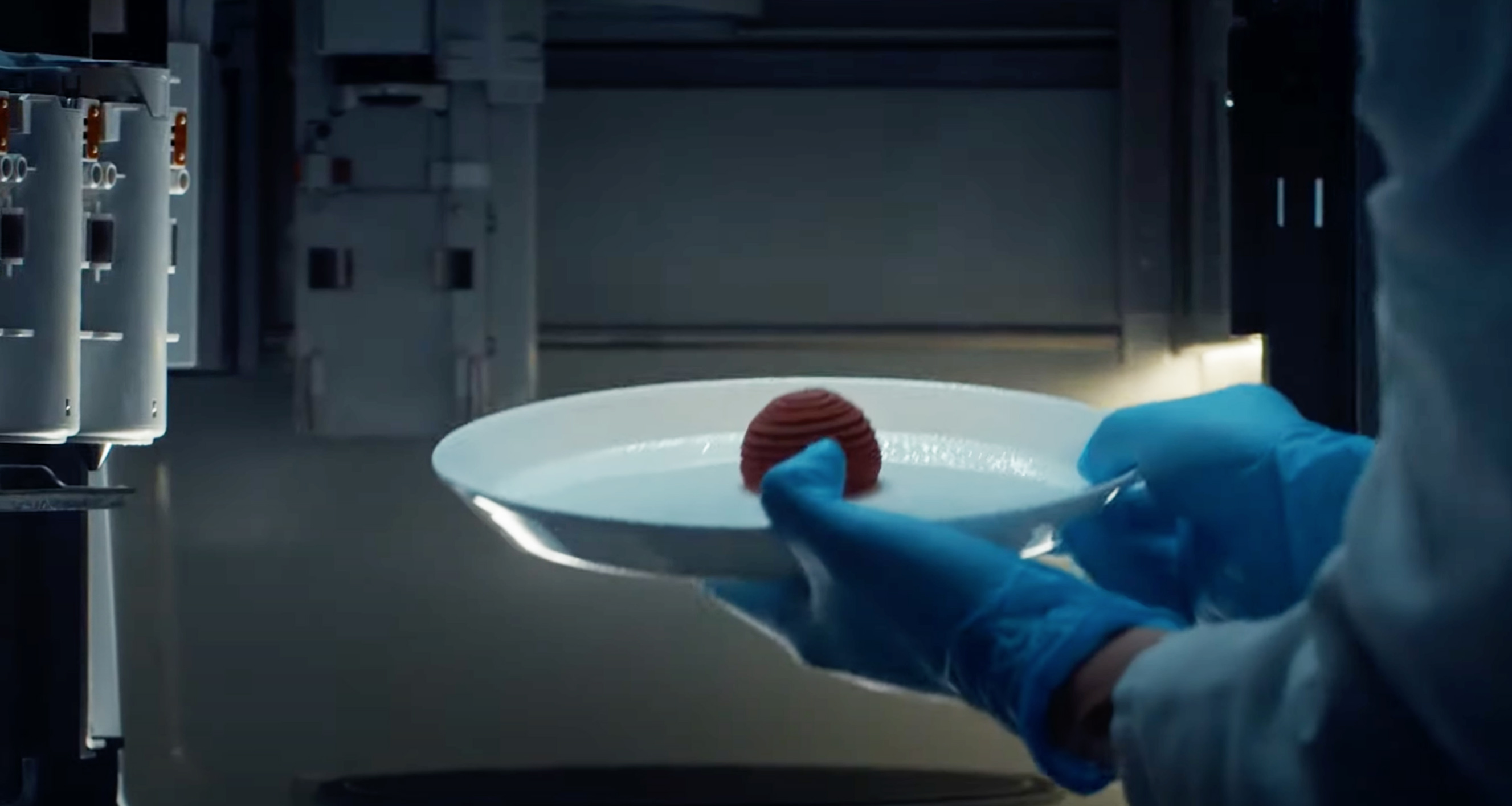 "IKEA is at the start of a journey to embrace data and technology to become more affordable, accessible, and sustainable in an omnichannel environment. Naturally people with imagination will play a big role in that quest," Pascal Pauwels, Inter IKEA Group CIO, said in a statement. "So here we're looking for people who want to create a better everyday life with us. This campaign is a great way to start the conversation."
Aside from a love for eating free, never-before-seen 3D-printed vegan meatballs, IKEA is looking for candidates with an eye for innovation and sustainability that share in its goal of making stylish home furnishings accessible to all. "We're looking for down-to-earth data scientists, future architects, cyber guardians, unboxed engineers, and common sense-makers," Karen Rivoire, IKEA Employer Brand Leader, said in a statement. "People who want to co-create a better everyday life at home for the many with thin wallets."
IKEA's vegan meatballs
While the 3D-printed vegan meatballs will not be hitting IKEA bistro menus any time soon, the furniture retailer already offers a variety of plant-based options. In 2015, the Sweden-based chain launched the first vegan version of its famed Swedish meatballs. IKEA then went to work innovating the plant-based meatballs to make them even more sustainable and nutritious.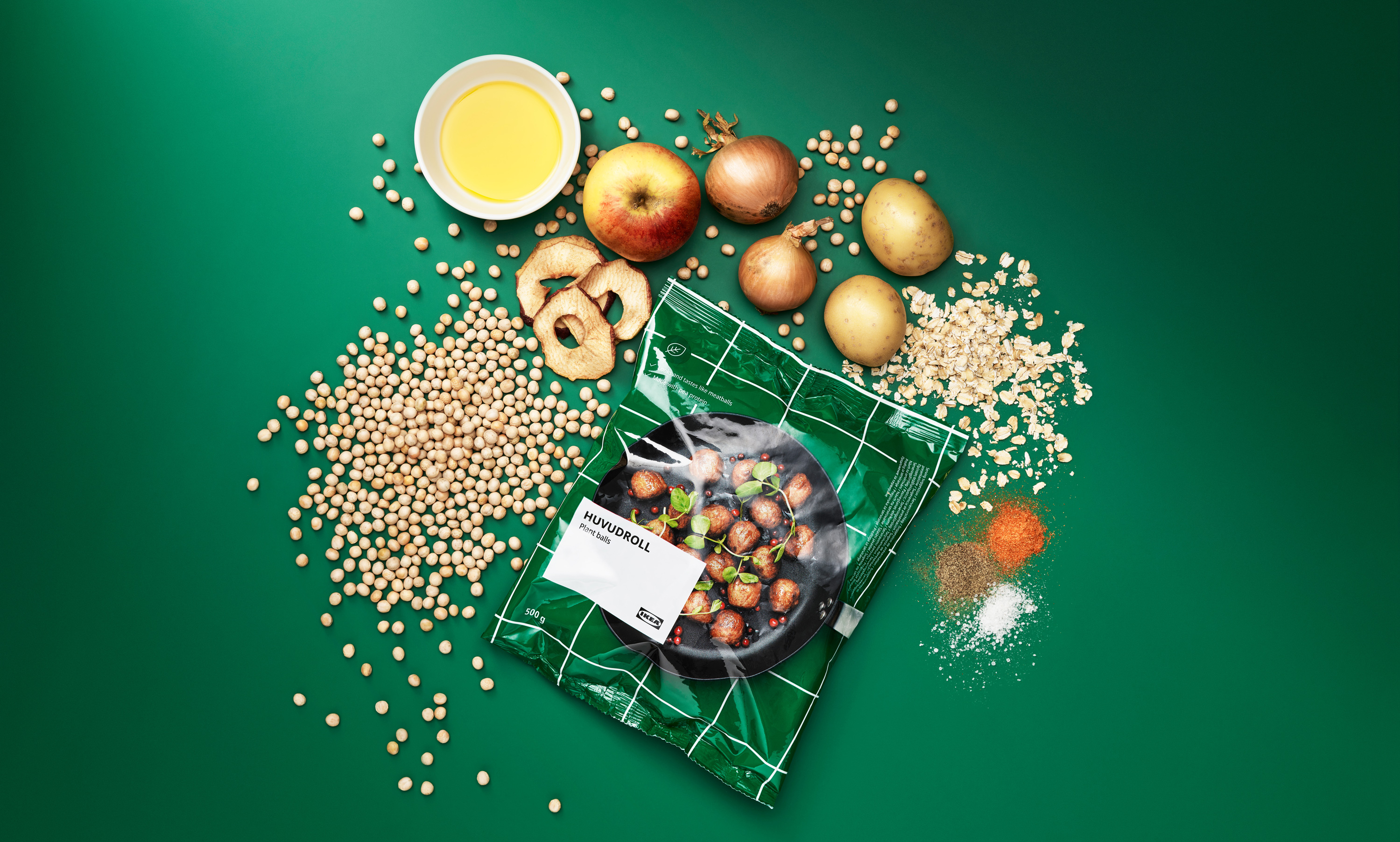 In 2020, IKEA launched an improved, meatier vegan meatball it calls the "plant ball" which carries only 4 percent of the carbon footprint of its animal-derived counterpart. The new plant balls are now available at its bistro locations and as a packaged food item (HUVUDROLL) across Europe, Australia, the United States, and other countries.
Outside of vegan meatballs, IKEA also added other options in recent years, including vegan hot dogs, dairy-free soft serve, and a variety of plant-based packaged goods.
IKEA's sustainability mission
The introduction of more plant-based options is part of IKEA's strategy to reduce its global carbon footprint. By 2025, IKEA aims for its bistro meals to be 50-percent plant-based with an 80-percent reduction in red-meat based dishes. IKEA also aims to transition its packaged foods to be 80-percent plant-based within that time frame.
"A truly sustainable food system must be based on delicious, nutritious, and responsibly produced food," Peter van der Poel, Managing Director for IKEA of Sweden and Manager IKEA Range & Supply, said in a statement. "IKEA is taking a full value chain approach to contributing to sustainable food systems, from responsible sourcing of materials, reducing food waste along the value chain, circular and more sustainable packaging, and using the IKEA reach to make healthy and sustainable food options available to as many people as possible."
For more about vegan at IKEA, read:
IKEA Launches Its First Vegan Burger in Canada
IKEA Debuts Vegan Oat Smoothies
IKEA Promotes Plant-based Eating for Earth Day