Vegan students were once relegated to ordering salads (hold the meat and feta cheese) or French fries from lackluster menus across campuses nationwide. But the tide is changing as university administrations increasingly realize that plant-based options are of paramount importance to a successful, healthy student experience.
Major universities throughout the United States—and their respective food service providers—have been embracing the environmental, health, and ethical benefits of plant-based offerings thanks in large part to the Humane Society of the United States (HSUS). The organization has been at the forefront of offering assistance to universities at no cost to guide such a transition.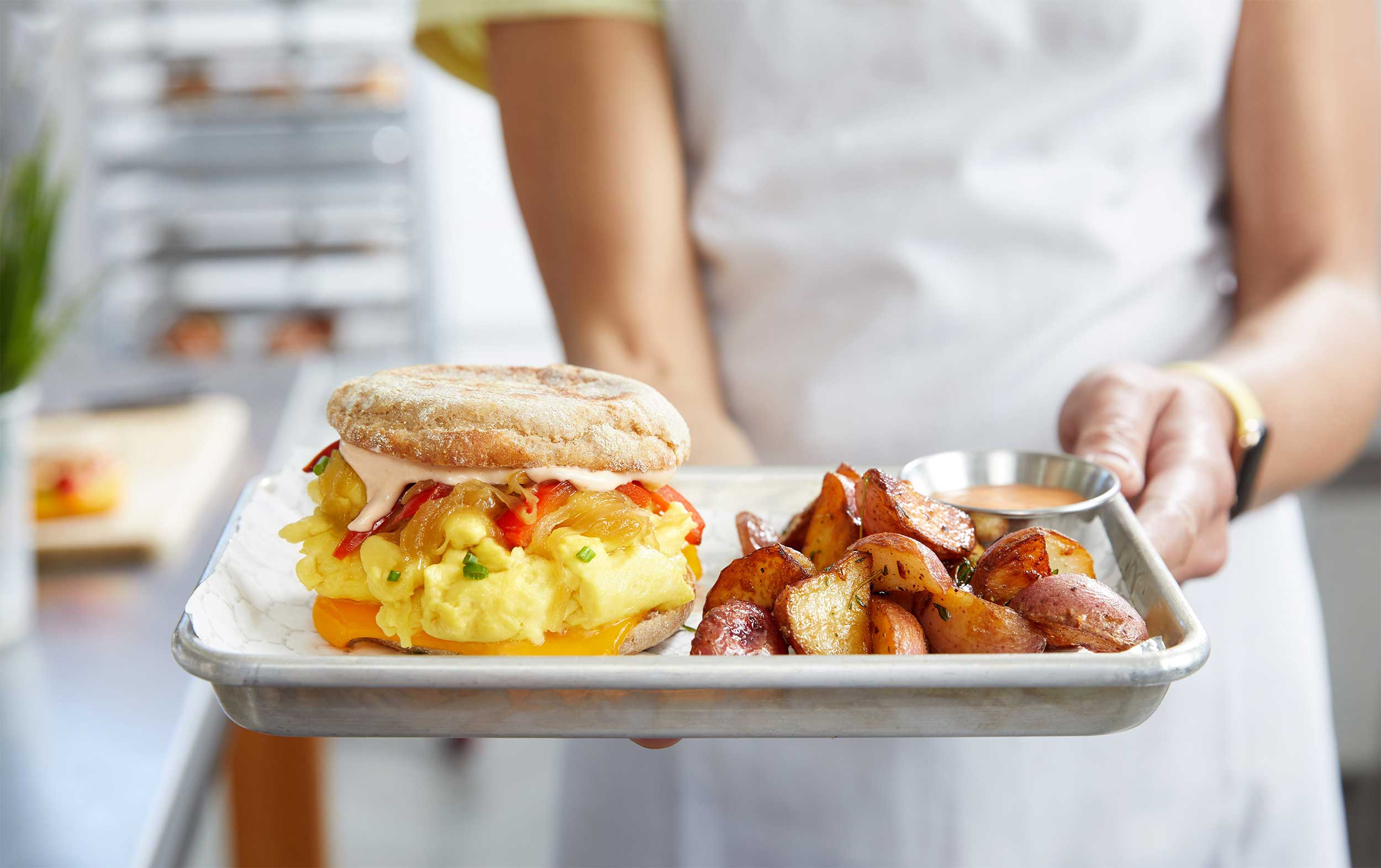 Sodexo
Under the supervision of HSUS, with chefs providing plant-based training to culinary staff and cooking demonstrations for students, the University of Michigan announced this month its commitment to ensuring more than half (55 percent) of their residential dining menus offer plant-based options by 2025. The university currently provides students more than 20,000 meals daily across its nine dining halls.
"Michigan Dining has partnered with HSUS for several years following our strong commitment to becoming a more sustainable operation, from how we source our food to what our chefs place on the plate," Steve Giardini, Senior Director of Michigan Dining, tells VegNews. "We recognized the plant-based expertise that HSUS could bring to our culinary and menu planning teams, and have valued the partnership in helping broaden our offerings."
"Our teams have taken the learnings and insights provided by HSUS and translated them directly into our menus to support our students' desire to live a more sustainable life," Giardini says.
Michigan Dining, a member of the Menus of Change University Research Collaborative (MCURC), cites sustainability research as impetus for the momentous transition. Recent data indicates college students are a particularly passionate consumer group with aspirations to eat more fruits, veggies, and whole grains, as well as increase consumption of plant-based meat substitutes.
Vegan food hits university menus
Tools like vegan report cards—created by People for Ethical Treatment of Animals (PETA) to quantify the availability of plant-based foods on school campuses—have been influential towards schools increasing their plant-based commitments. They also serve as a helpful resource as prospective students deliberate their post-secondary pursuits.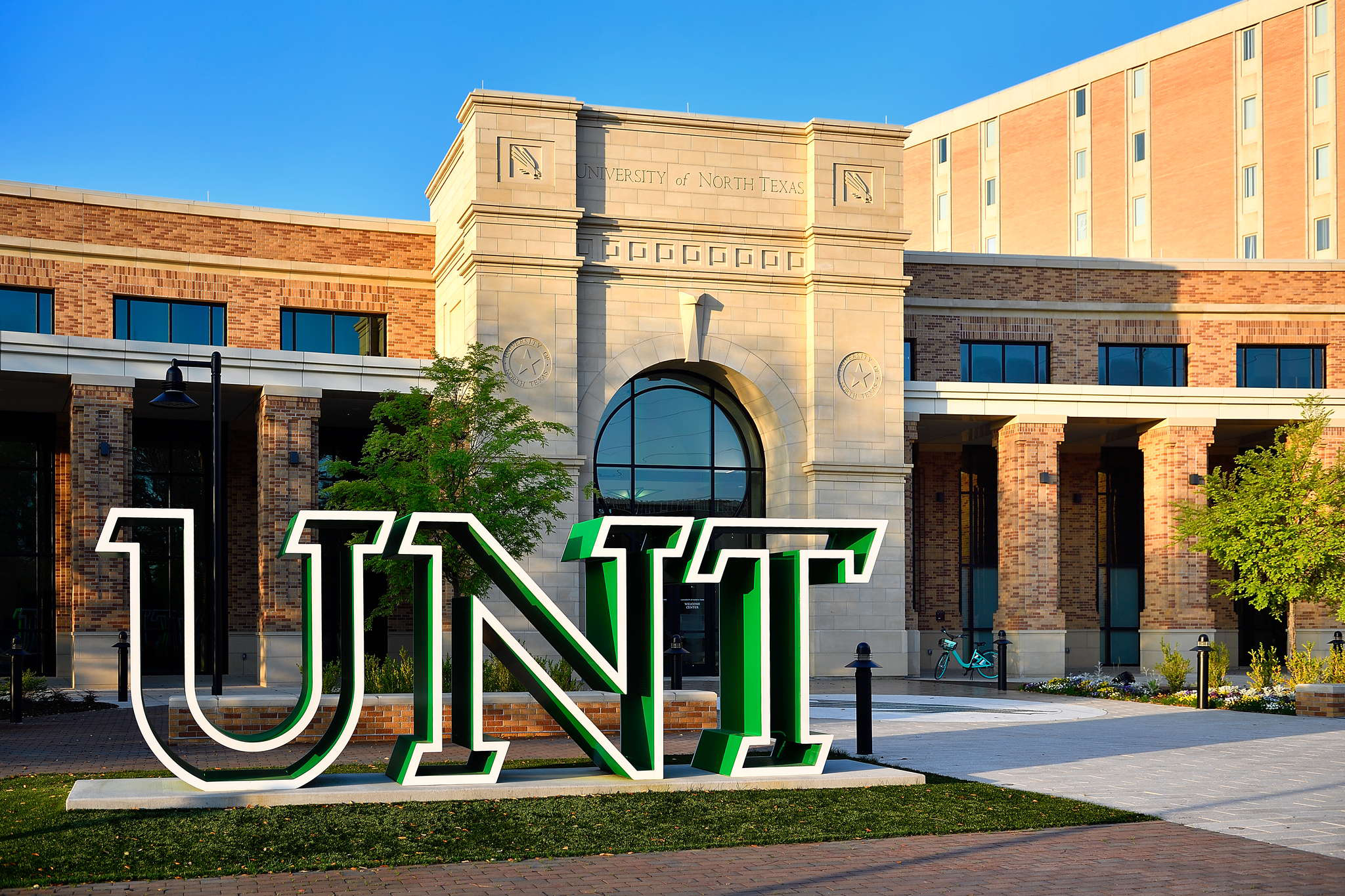 University of North Texas
In 2011, the University of North Texas (UNT) debuted its all-vegan dining hall, the first of its kind. "We have a loyal following of non-UNT guests who visit from all over the Dallas-Fort Worth metroplex for our food," Peter Balabuch, executive director of dining services at UNT, tells VegNews. "Some students even choose to attend UNT because we have an all-vegan Dining Hall and lots of plant-based fare all over campus," Balabuch says.
Shortly after UNT's historic dining hall opened, University of California San Diego (UCSD) debuted Roots in January 2012 as the university's first exclusively vegan dining location. "It started with creating something like Roots, and it has evolved into incorporating vegetarian and vegan options throughout all of our menus," Jeff Palmer, senior director of campus dining at UCSD Housing, Dining and Hospitality, tells VegNews.
"Over the last two years, we redesigned our menus in all of our residential dining locations to ensure that it reflected this concept," Palmer says. "Every menu has the intentionality of ensuring that students who observed a vegetarian or vegan diet felt included."
The highest-graded school on PETA's vegan report card, University of Mary Washington in Virginia, utilizes food service provider Sodexo for its dining options. In HSUS's own report card—the Food Service Industry Protein Sustainability Scorecard that it released this summer—Sodexo ranked number two in the industry.
"As part of our company-wide efforts to reduce carbon emissions and align with growing consumer demand for plant-based foods, Sodexo Campus has committed to increasing plant-based entrée options from 35 percent to 42 percent of our planned menu entrees by 2025," Rose Benedict, Dining Marketing Coordinator at Sodexo at the University of Mary Washington, tells VegNews. "That shift was inspired, in part, by our ongoing partnership with HSUS."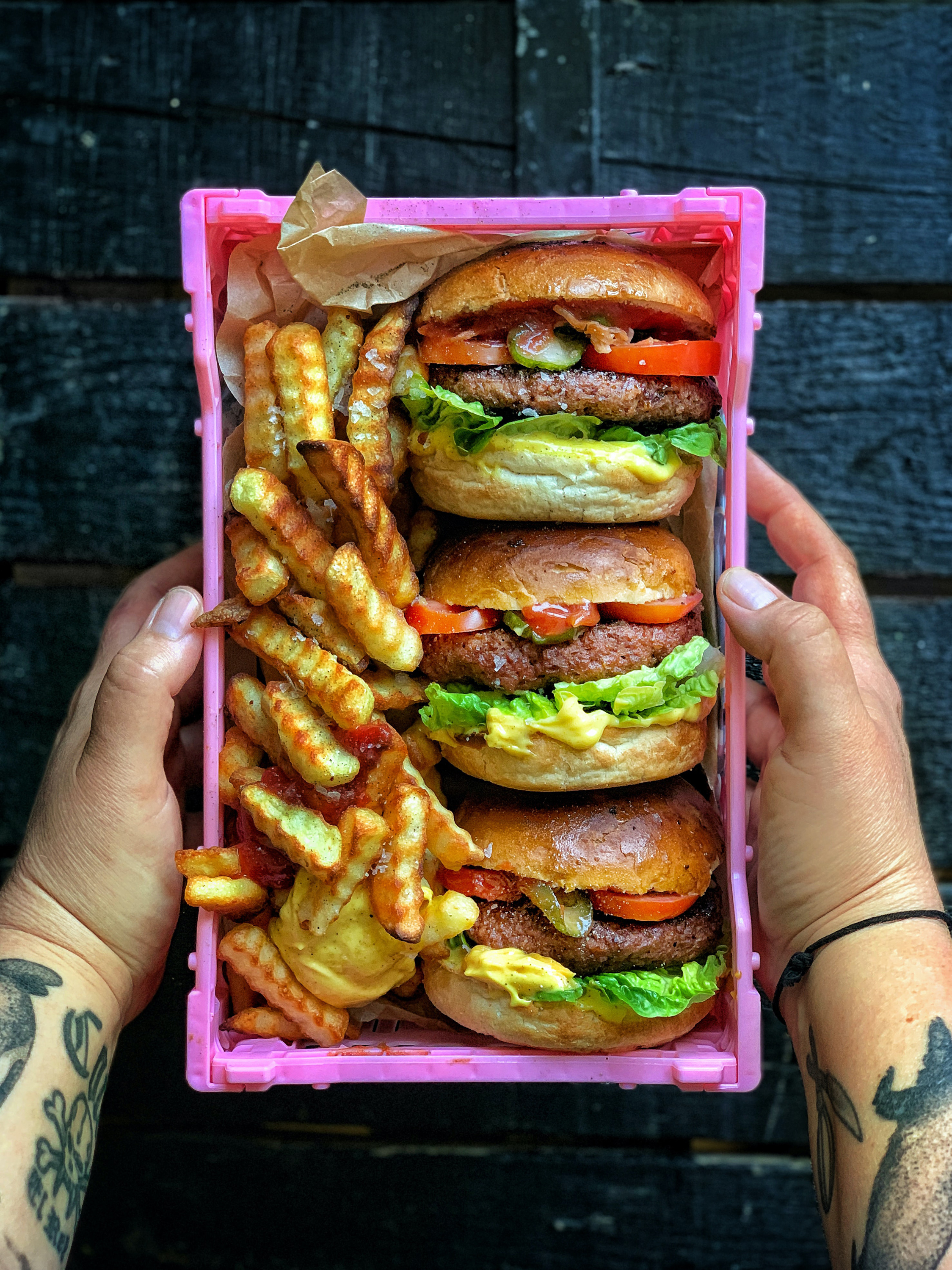 Unsplash
Benedict also cites recent data that indicates 44 percent of Generation Z college students prefer plant proteins to animal proteins and members of that age group consume 550 percent more plant-based foods than their Generation X counterparts.
"Here at UMW we've seen a steady increase every year in the number of students asking for more vegan or plant-based options, and we listened," Benedict says. "We are always looking for ways to promote healthy dining habits while enhancing our students' overall dining experiences. Over the last two years we've become very focused on encouraging more plant-based dining."
Plant-based foods help students thrive
Maintaining a vegan lifestyle in college hasn't always been so accessible. The typical uninspiring dining hall offering of plain bread and various non-nutritious options is becoming a relic of past indifference as schools now take to heart the feedback they've received from students.
"We've strived to increase and strengthen our vegetarian menu options throughout our multiple residential dining and market locations over the last 15 years," Palmer says. "It was important for our team to show students that we understand that vegetarian and vegan selections go beyond your traditional fare of salads; they were craving innovation and expanded options."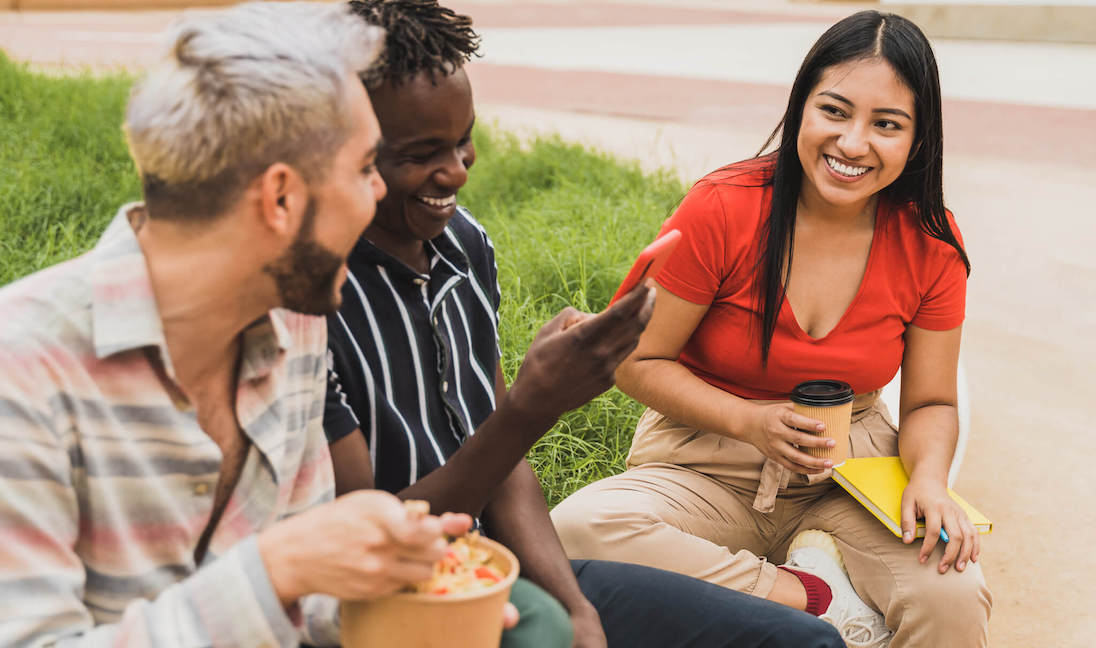 Vanessa Nunes
Broader, student-influenced menus that celebrate multiple cultures, which schools like UCSD now proudly provide, have not always been the norm in the US or internationally. Silvia Berciano, MSc, Ph.D. Candidate in Nutrition at Tufts University, has attended universities in four countries—including Spain, Denmark, and the UK—and is pleased to see the progress made over the past decade.
"There is definitely more emphasis on plant-based nutrition now," Berciano tells VegNews. "It was different back then. If you are vegan or vegetarian, the options were quite limited: No plant-based alternatives, and you relied on side dishes and salad bars because all of the main courses had meat and fish. The lack of options made being vegan and vegetarian extremely difficult."
While Berciano often had to rely on bringing homemade meals with her to ensure she had something to eat at school, the vegan wave sweeping both university and general restaurant menus is very much welcomed.
"There is a transformational shift happening within the food service industry, where dining programs are choosing to create a positive impact on the environment and meet consumer demand by increasing the availability of more delicious plant-based meals," Karla Dumas, RDN, Interim Vice President of Farm Animal Protection at HSUS, tells VegNews. "The reasons to increase plant-based options at schools are clear—the environment, student health, and animal welfare are just a few—and there is no better time in history to do it than now."
For the latest vegan news, read: