Retail sales of plant-based foods in the United States hit a record $8 billion in 2022, according to a new report analyzed and categorized from SPINS data by the trade group Plant Based Foods Association (PBFA) and nonprofit The Good Food Institute (GFI).
"The plant-based foods industry has proven its resilience, weathering unprecedented challenges to maintain cross-category market shares and achieve $8 billion in US retail sales," Rachel Dreskin, PBFA CEO, said in a statement.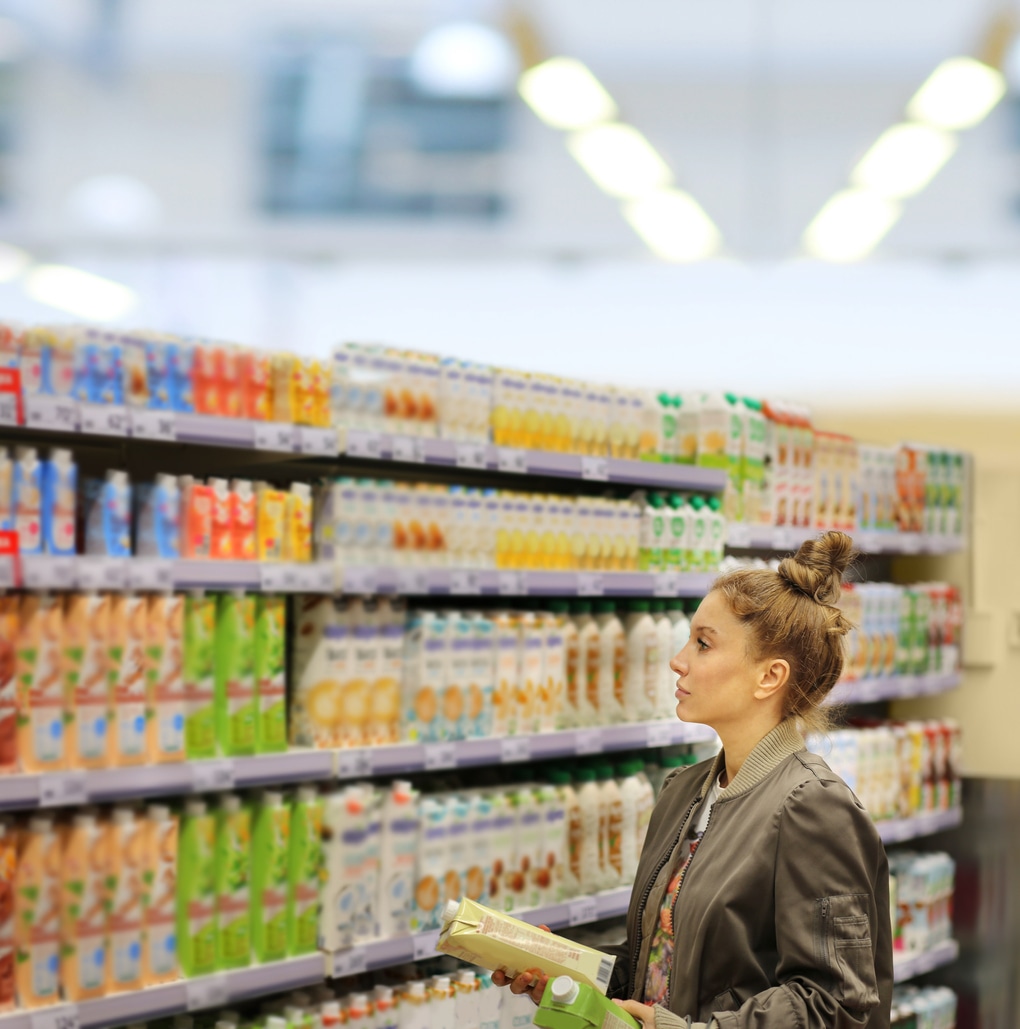 Getty
From 2019 to 2020, the plant-based food segment grew by an astounding 27.9 percent and has continued its upward trajectory at a steady compounded annual growth rate (CAGR) of 13 percent through to its current $8 billion.
Last year, inflation led to increased food prices across the board. As a result, despite growth in dollar sales, plant-based food unit sales declined by three percent, which is in line with how total food and beverages performed in 2022.
During 2022, the average retail price of animal products increased by 15 percent and dollar sales were up by 11 percent. However, while plant-based foods jumped in price 10 percent, the category registered steady growth in retail sales, up from 5.9 percent in 2021 to 6.6 percent in 2022, maintaining a 4.5 percent unit share throughout—factors that are indicative of the overall health of the segment.
Is vegan food gaining on animal products?
When PBFA first began tracking the US retail sales of plant-based foods in 2018, the group was reporting on four categories that clocked in $4.5 billion in sales. Now, PBFA reports that plant-based food has expanded into 20 categories, meaning consumers are buying plant-based foods in every part of the store.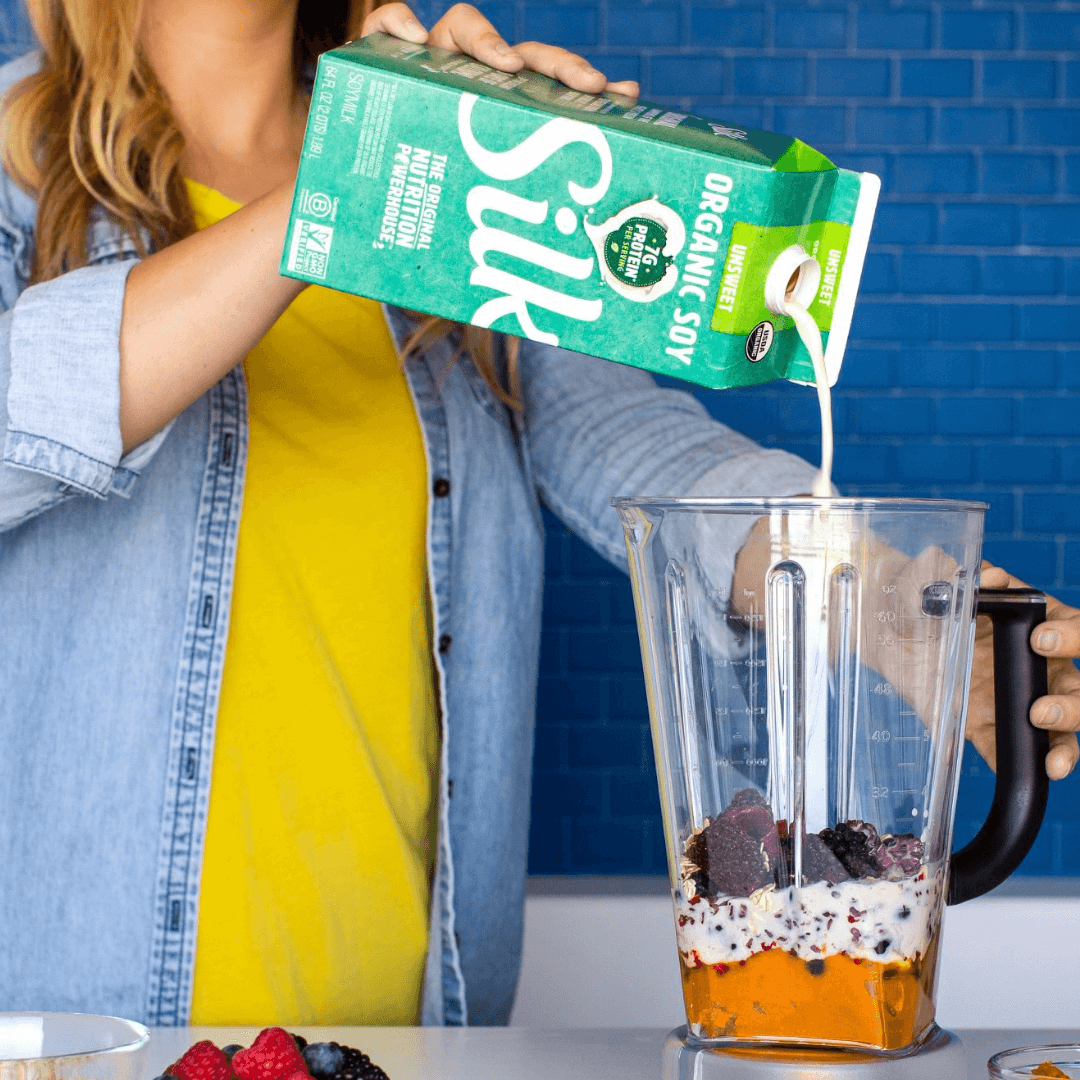 Silk
So which categories are seeing the most growth in plant-based? Plant-based milk is now considered a household staple, clocking in 8.5 percent growth in 2022 to $2.8 billion in retail sales with a household penetration of more than 40 percent and a nearly 76 percent repeat purchase rate.
Currently, 15 percent of all milk sold in the US is plant-based of which, almond, oat, and soy saw the most growth last year—and vegan milk takes up approximately 25 percent of shelf space in the supermarket where it is sold most often next to animal milk.
Vegan eggs are doing well, too. In 2022, a global outbreak of avian flu brought widespread egg shortages and price hikes, which are reflected in the 47 percent growth of dollar sales of conventional eggs coupled with a 1 percent decline in unit sales.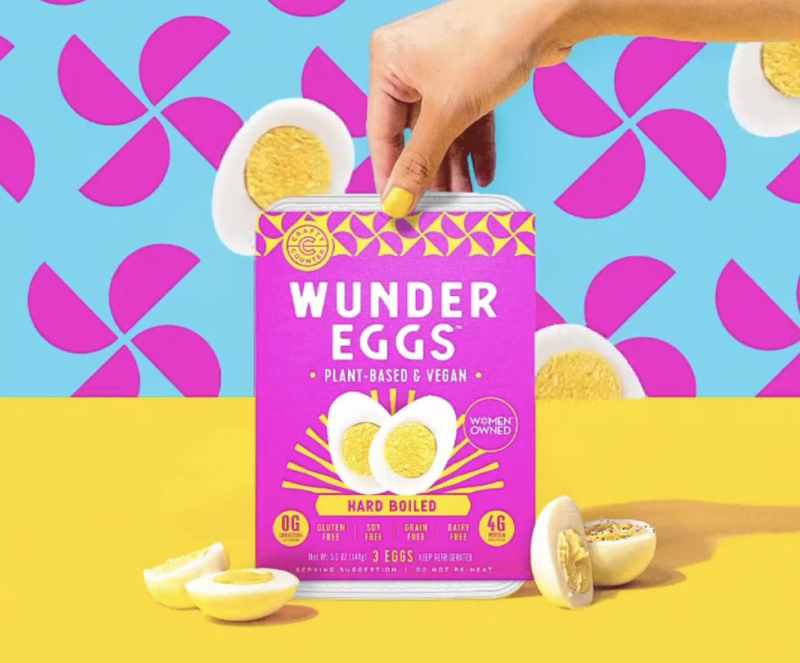 Crafty Counter
Conversely, the vegan egg category registered a 14 percent growth in dollar sales to $45 million with unit sales up by 21 percent.
Also at the top are dairy-free creamers (up 24 percent to $645 million), protein powders (up 14 percent to $341 million), butter (up 15 percent to $311 million), and ready-to-drink beverages (up 17 percent to $239 million).
This diverse set of categories shows both innovation in the plant-based space and consumer interest in a variety of animal-free products.
Is plant-based meat still hot?
A few categories showed slight downturns last year. In 2020, retail sales of plant-based meat grew a whopping 46 percent and in 2022, they are holding relatively steady, with only a 1.2 percent decline to $1.4 billion. While unit sales in this category are down by 8.2 percent, plant-based meat holds a 2.5 percent market share of all packaged meats, with meatless chicken growing the fastest at nearly 15 percent.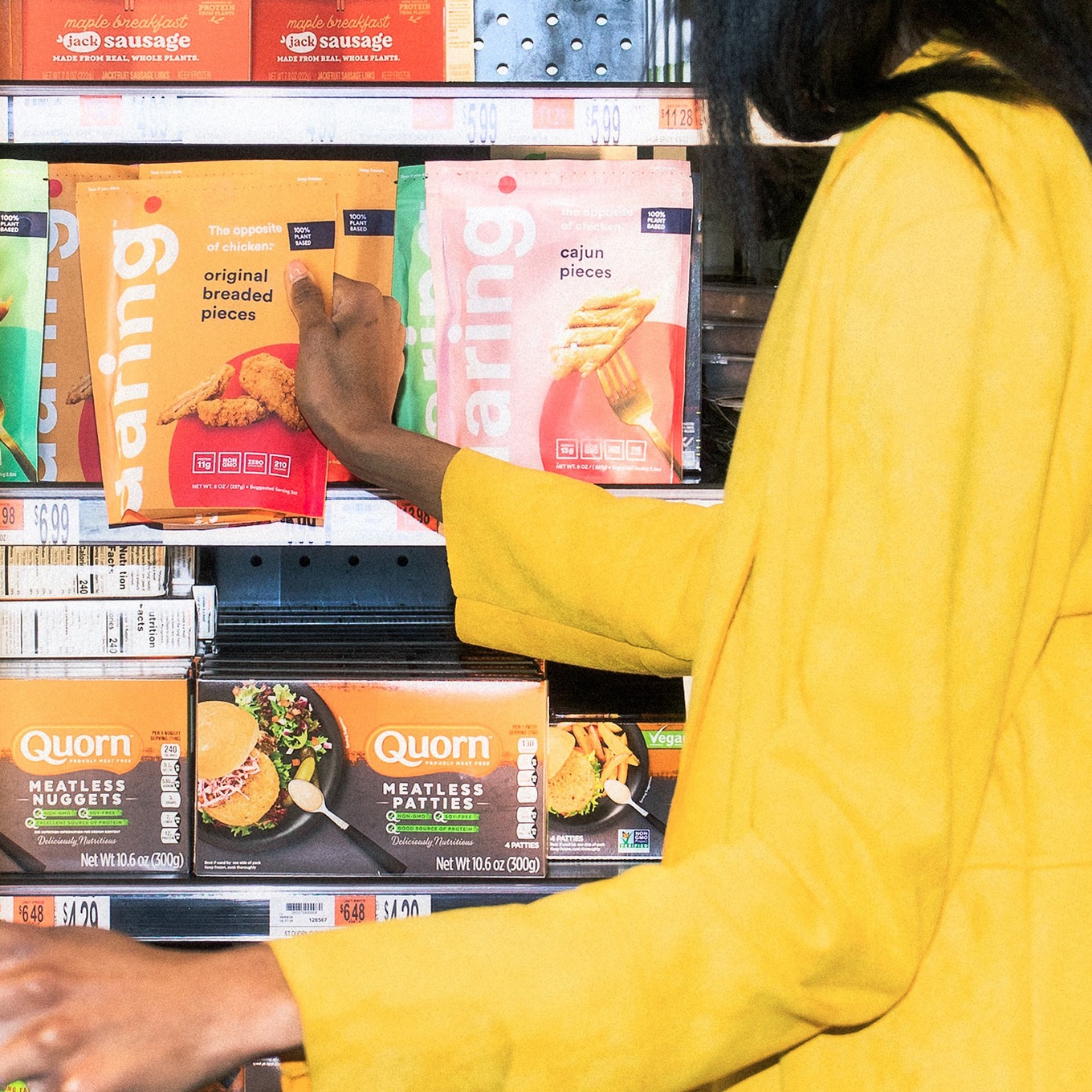 Daring Foods
PBFA found that 17.5 percent of American households now incorporate plant-based meat—particularly in the frozen format—into their daily lives with a hefty 62.5 percent repeating their purchases.
"The plant-based foods industry's momentum and resilience–built on robust consumer demand– is evident across 2022 retail and e-commerce sales and foodservice performance," Julie Emmett, PBFA Vice President of Marketplace Development, said in a statement.
"PBFA is dedicated to working with retailers, foodservice providers, and brands to optimize their engagement with plant-based consumers and help shift food environments in favor of plant-based," she said.
The other two plant-based categories registering a downturn are ice cream (down 4.5 percent to $437 million) and cheese (down 2 percent to $233 million).
Outside of physical retail stores, over the last three years, e-commerce sales of plant-based foods (up by a CAGR of 78 percent) are outpacing animal-derived food sales (up by 58.1 percent). In foodservice, nearly half of US restaurants offer plant-based food options with four times as many operators indicating they will add these options to their menus in 2023 than drop them.
Who is buying all this plant-based food?
PBFA found that plant-based consumers are diverse in age and socioeconomic backgrounds with 70 percent of Americans now purchasing these products—up from 66 percent in 2021. Household penetration is high at 60 percent with 80 percent of American households making repeat plant-based purchases, signaling satisfaction with the products offered.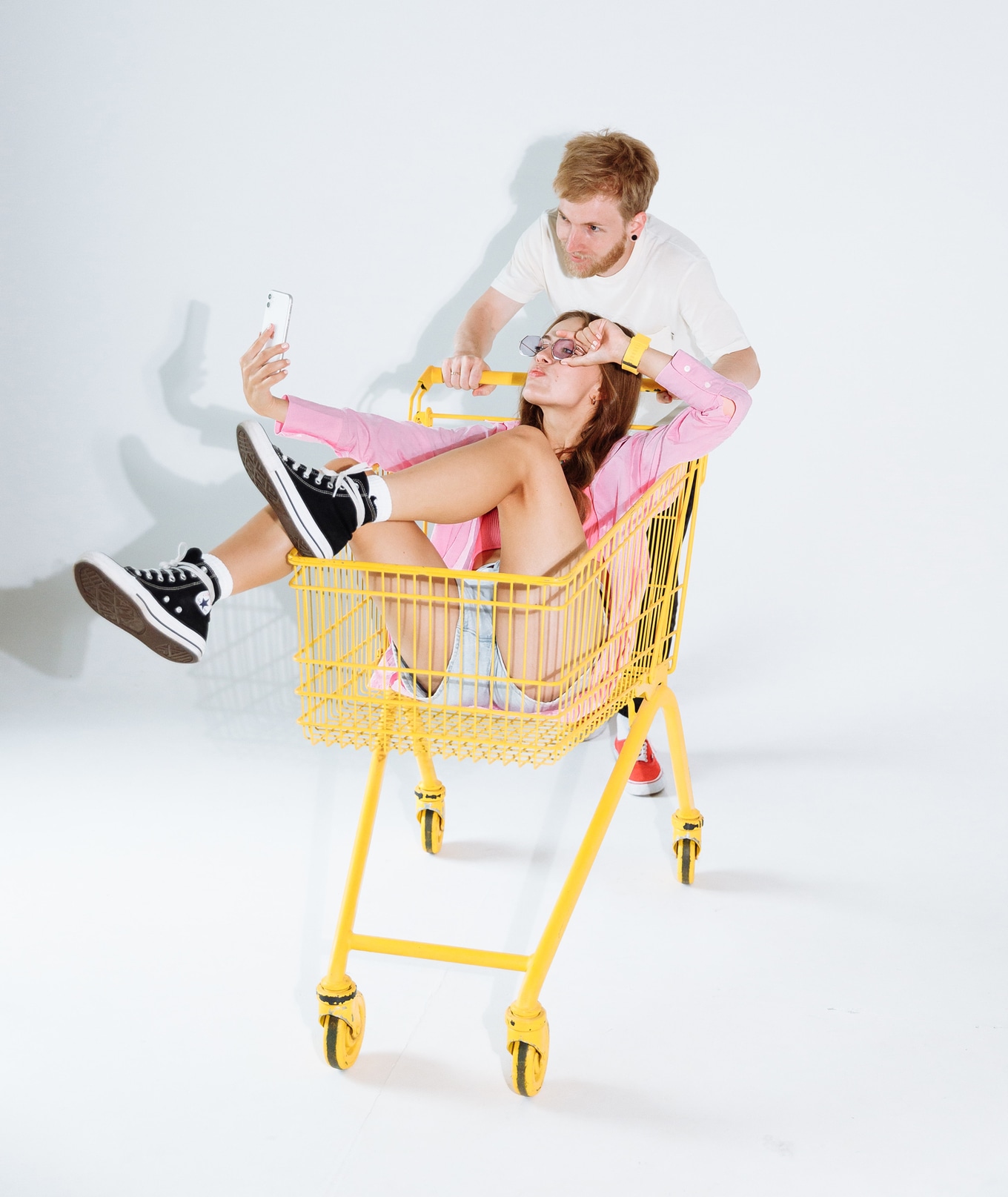 Pexels
Health is a top motivator for purchasing plant-based foods, along with environmental concern, particularly among younger demographics—insights supported by other recent market reports, as well.
But are people really migrating away from animal-derived foods? A report published late last year by Kroger and PBFA's sister organization Plant Based Foods Institute found that to be true, uncovering that the boom in plant-based food sales during peak pandemic spending indeed converted to migratory habits away from animal-derived foods, particularly meat.
"We know consumer interest is strong, now it's a matter of continuing to increase access and awareness for existing and future innovative plant-based options and furthering the exciting potential of this industry," Emmett said.
And plant-based foods continue to be a "growth engine," the newest PBFA report states, for the food industry at large. That's because while total food and beverage unit sales remain mostly flat at just 1 percent, plant-based foods' unit growth is up by 23 percent.
"This success is a testament to the dedication of consumers who are looking for plant-based options for every eating occasion, and the innovative brands and marketplace partners who are working to meet growing demand for sustainable, healthy, and delicious options," Dreskin said.
For the latest vegan news, read: